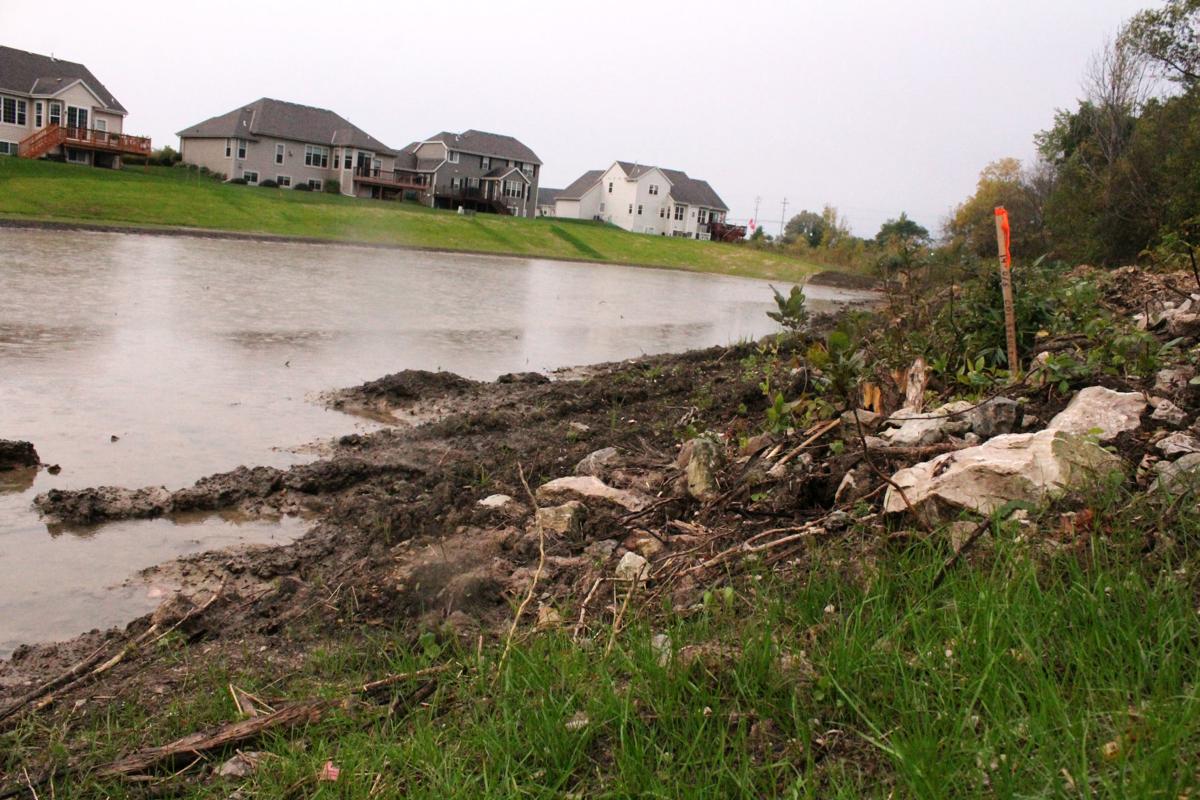 CALEDONIA — Glenn Borkowski had a pond in his backyard, had being the key word here.
Borkowski and several of his neighbors claim they were misled and deceived by the developers of their subdivision, Auburn Hills, located north of Highway 38 (Northwestern Avenue) less than a quarter-mile east of the Highway K roundabout. They say the developers intentionally misled them, and destroyed a pond in the process, in the pursuit of saving money.
The developers, Korndoerfer Homes and Newport Builders, say they were only following plans that had been in place all along. They admit that it's unfortunate the residents are not happy about it, but there's nothing they can do.
Auburn Hills has also been branded as a "Conservation Neighborhood." That title now perplexes some residents, who wonder how removing a pond (that had been filled with fish, frequented by herons, lived in by snapping turtles and surrounded by trees) makes sense in a neighborhood that was sold as having an "intertwined design of natural areas and man-made structures."
Borkowski called what happened "an environmental disaster."
'The water isn't coming back'
Residents received a letter in February from the developers that said, after some landscaping work was completed, the pond would "hold more water" and "function much more efficiently for residents."
The neighbors took the message to mean that the pond might be getting bigger, which they thought was good news.
"We were promised the pond would be restored to its former glory," said Jim Magruder, one of Borkowski's neighbors.
What the developers didn't mention was that the pond was going to become "a dry pond," meaning that it could temporarily retain water after significant rains, but would not always have water in it.
"In dry periods, it's tantamount to a mud pit," Magruder said, adding that it is becoming "a breeding ground for mosquitoes."
Nancy Washburn, a representative of the developers, apologized at a Caledonia village meeting on Oct. 7, noting that the February letter was intentionally vague and that what she wrote may have included "an incorrect statement."
"I believe that my statements were vague, and sometimes that's purposeful because that much detail really needs to be explained by the engineers," Washburn continued.
The neighbors figured out that the pond would not have water in it over the summer.
Borkowski once commented to one of the construction workers, "It's going to look nice when the water and wildlife comes back." He said, the worker, confused, replied: "The water isn't coming back."
You have free articles remaining.
The neighborhood
Korndoerfer Homes and Newport Builders are currently working to continue to build out the 85.5-acre Auburn Hills neighborhood, riding the wave of the countywide surge in planned development.
Auburn Hills is relatively upscale. The property assessments of the five homes closest to the pond, including Borkowski's and Magruder's, range from $343,800 to $425,300, according to Racine County records.
No single solution
In draining the pond, which could save money in terms of upkeep, Newport Owner Ray Leffler pointed out that the developers are following the originally approved plans from 2002. On paper, it was always supposed to be a dry pond, even though it had been a normal pond throughout the past 17 years.
"That's politics: It's all about money," Borkowski accused.
When the Borkowskis, Magruders and a couple other neighbors pleaded with elected officials to bring the pond back, the Village Board and village staff said their hands were tied.
Since the developers are following the already approved legal plan, the municipality can't legally force the developers to provide something above and beyond what had been promised.
"The board is in a position where I don't think there is a Hail Mary for you," Village President Jim Dobbs said. "I know you feel helpless, but so do we."
The homeowners have pointed to a promotional brochure that clearly shows an actual pond planned for that spot, not a "dry pond."
"Some of the residents, I believe, look at this brochure with a nice pretty pond on it and assumed that's what they were getting," Village Trustee Lee Wishau said. "I would have no idea that this represented a dry pond."
In the fine print next to the map with the "nice pretty pond" Wishau referenced, the words "For illustrative purposes only" can be seen in fine print.
Auburn Hills residents had hoped the village would block the third phase in the neighborhood's development, including 15 lots, until the pond was restored. The board unanimously approved the expansion on Oct. 7 regardless.
Although he considered it, Borkowski doesn't plan on pursuing legal action. During the Oct. 7 meeting, he became so upset while speaking out of turn that two Caledonia police officers escorted him out.
"It was a shame," Borkowski said. "Now we've got nothing … we got screwed."
Pardeeville channel, 2008
Flooded street in Pardeeville, 2008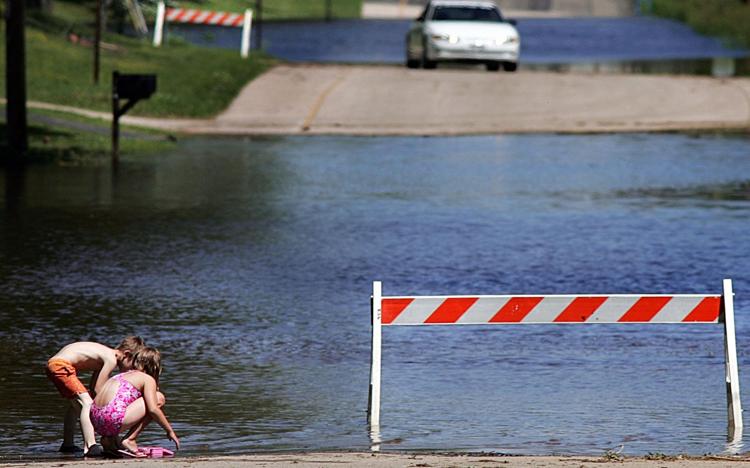 Draining Lake Delton, 2008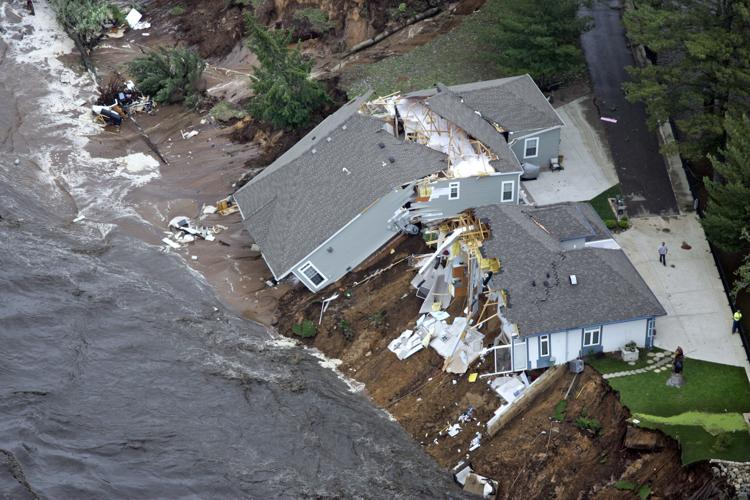 Lake Delton breach, 2008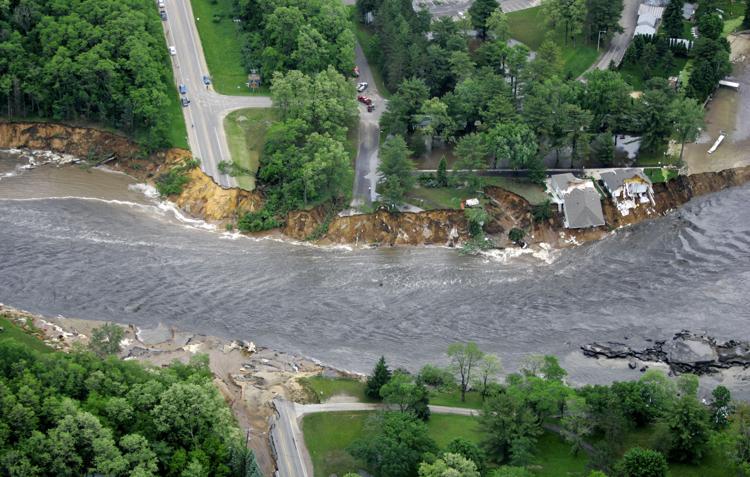 Tommy Bartlett site, 2008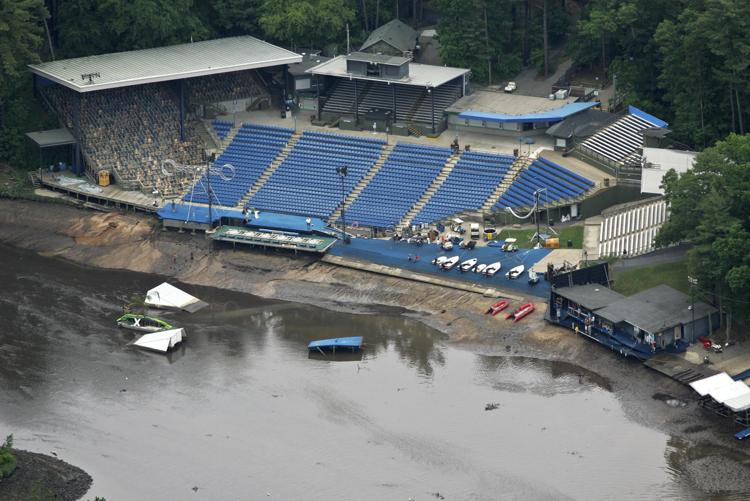 Washed-out Highway A, 2008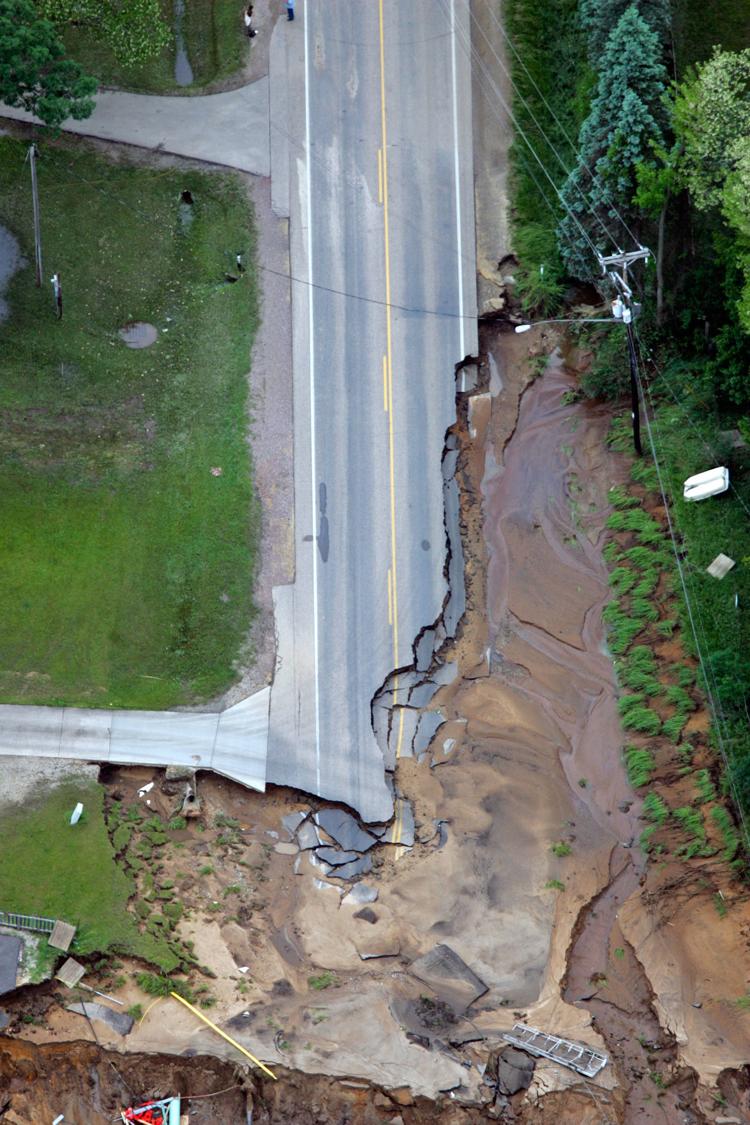 Sandbags in Columbus, 2008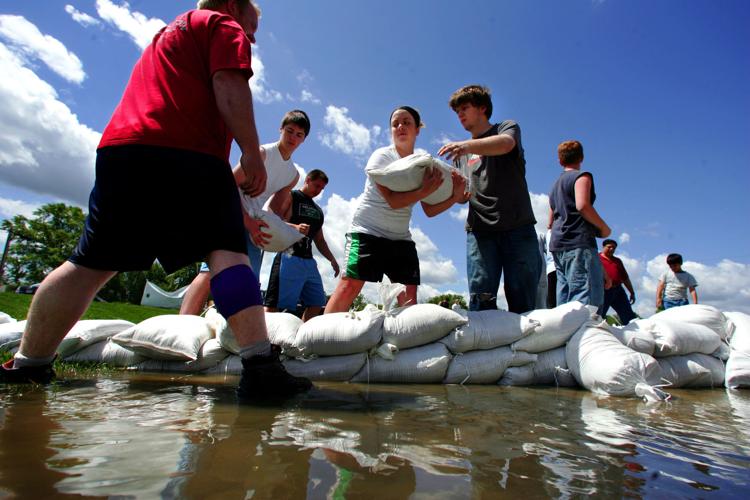 Working on basement in Pardeeville, 2008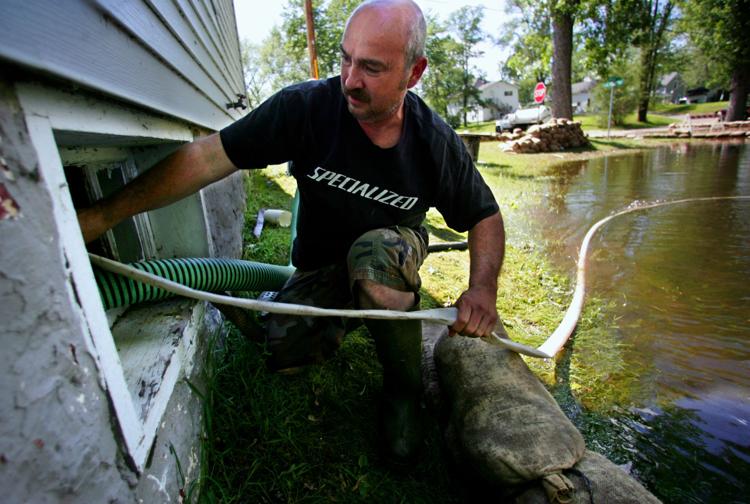 Columbus flooding, 2008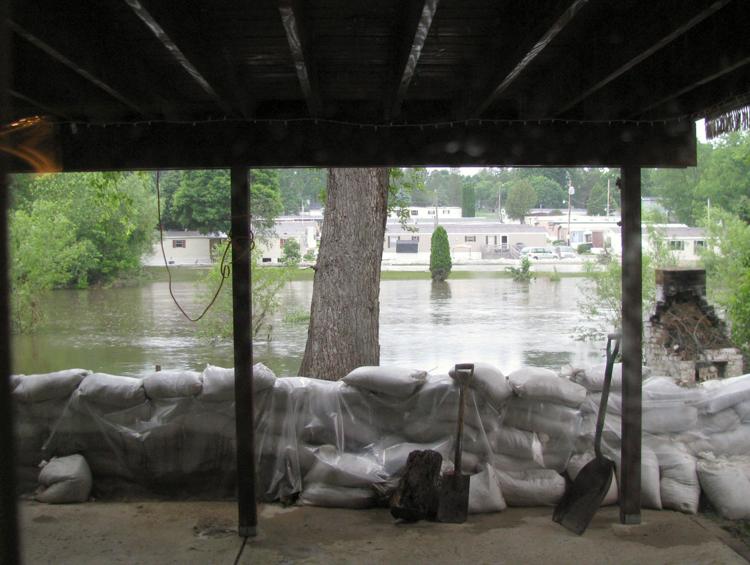 Makeshift channel, 2008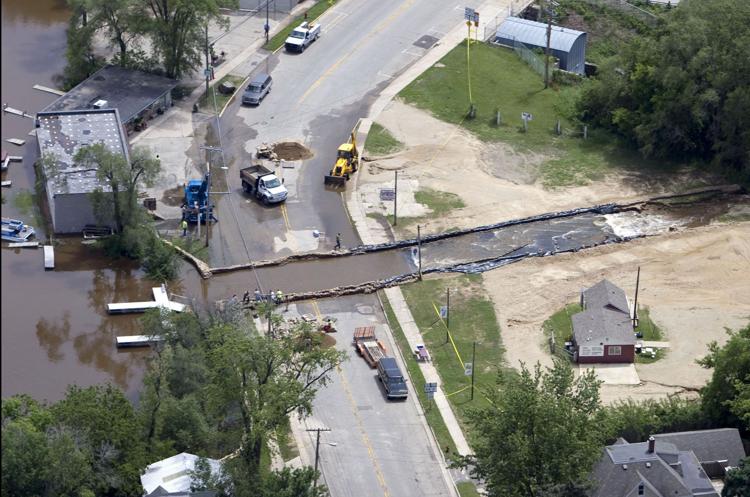 Lining up sandbags in Wyocena, 2008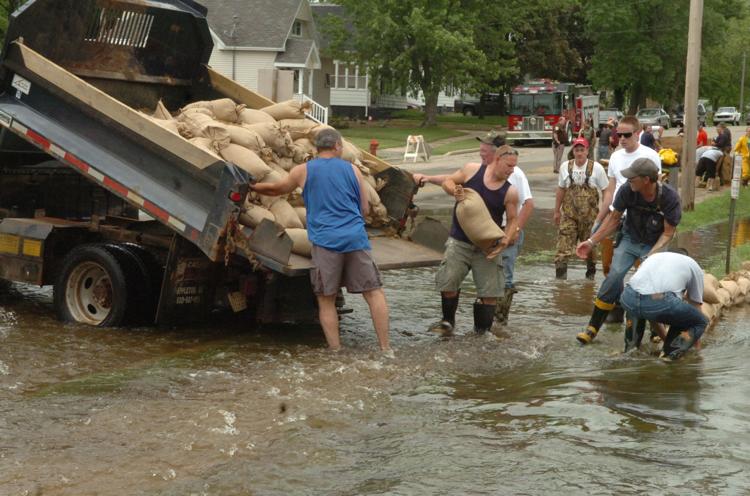 Floodwaters in Steuben, 2008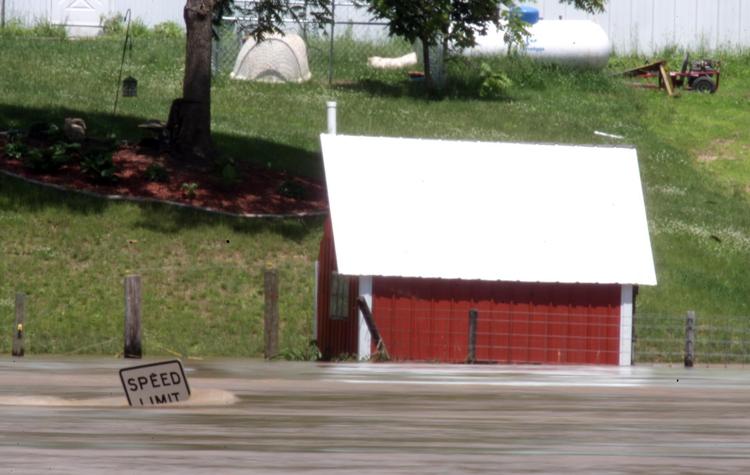 Short trip by boat, 2008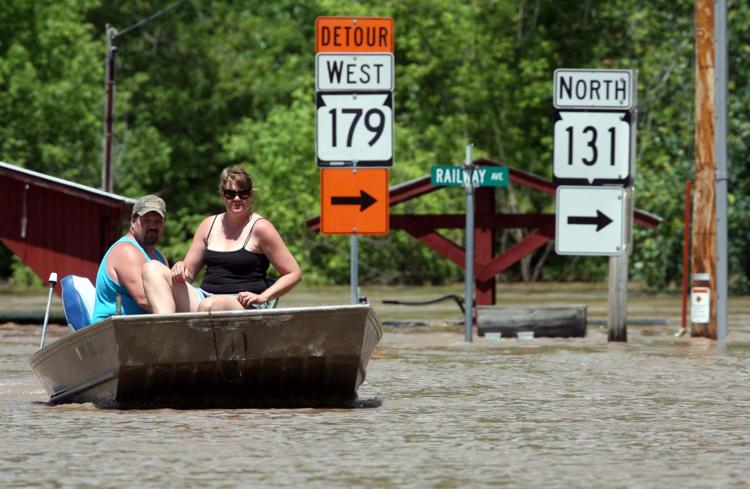 Kickapoo River flooding, 2008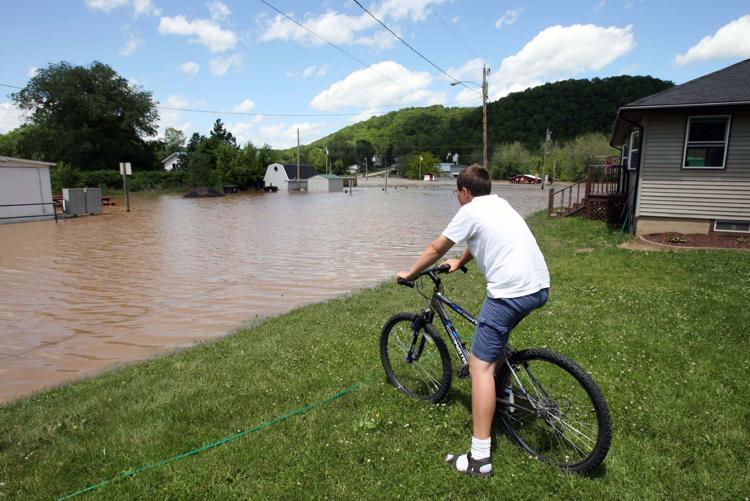 Farm under water, 2008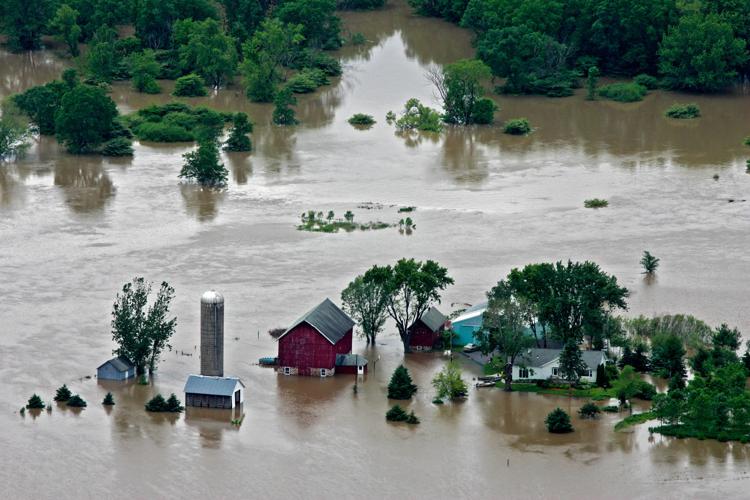 Aerial view of La Valle, 2008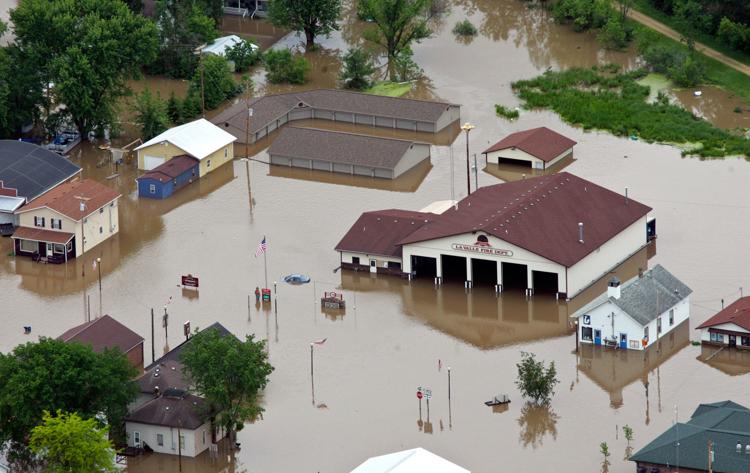 Spring Green flooding, 2008
Farm near Reedsburg, 2008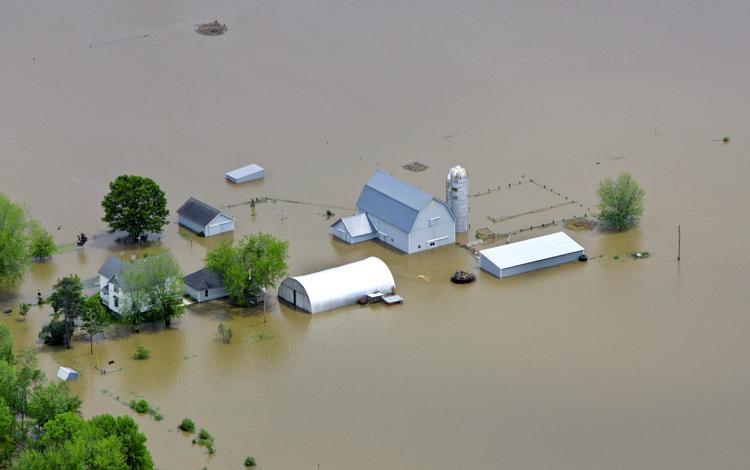 "The board is in a position where I don't think there is a Hail Mary for you. I know you feel helpless, but so do we." Jim Dobbs, Caledonia village president
"The board is in a position where I don't think there is a Hail Mary for you. I know you feel helpless, but so do we."

Jim Dobbs, Caledonia village president