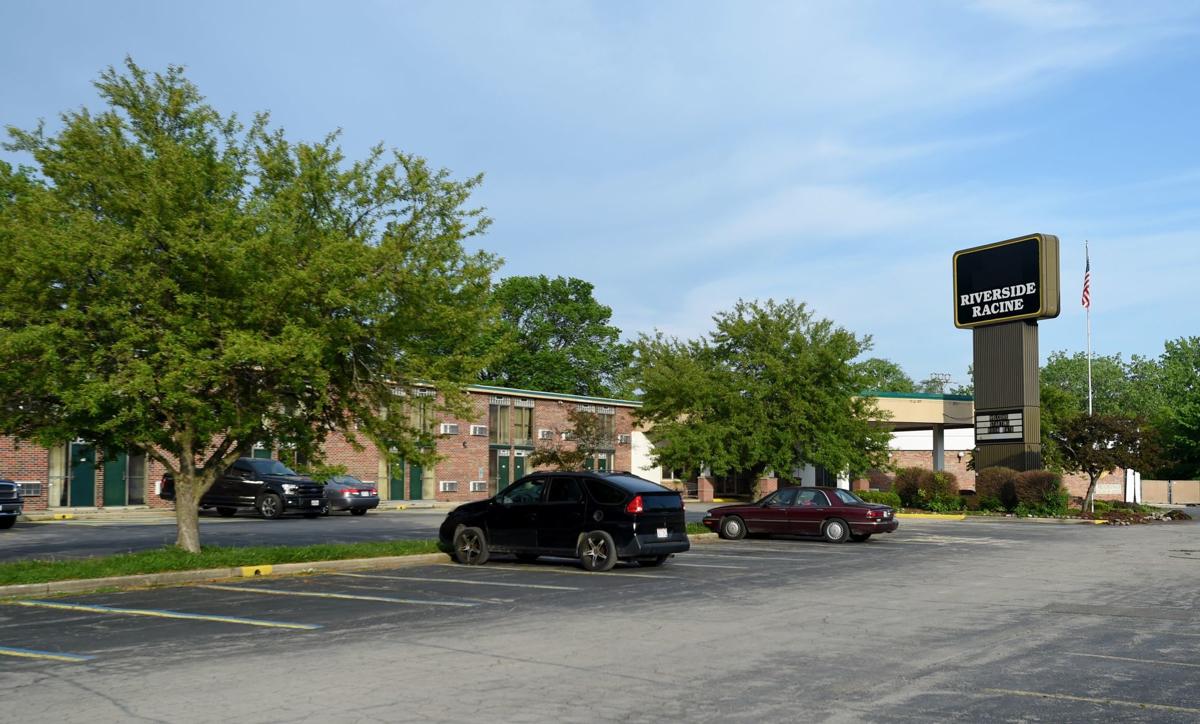 RACINE — Changes to a city ordinances regarding hotels and motels could prevent the problems that arose at the former Riverside Inn from recurring.
Mayor Cory Mason said the changes, which the City Council passed Wednesday, were not a direct reaction to Riverside's issues — but an update of the ordinance in response to the number of hotel projects coming to the city.
According to City Communications Director Shannon Powell, some hotel developers had asked about the regulations regarding extended-stay facilities, which the city did not have at the time. No hotel developers in Racine have announced they will offer extended stays.
However, many of the provisions would apply to the former Riverside location once it reopens as Travelodge Watersedge Hotel. And they could prevent some of the issues that plagued the hotel at 3700 Northwestern Ave., before it was sold to its new owners, Karl Rajani and Patrick Prabhu.
Plagued with problems
The Riverside Inn had a long history of problems under previous owner Sam Naimi when, in November 2017, the City Council unanimously voted to revoke the business' liquor license.
The inn's liquor license had already been suspended under the terms of a settlement agreement signed by Naimi and city officials that summer — a settlement that followed Police Chief Art Howell declaring the Riverside a nuisance in February 2017. The city pulled the liquor license because of the volume of police calls to Riverside since the settlement.
In recommending the revocation of the liquor license, the city's Public Safety and Licensing Committee listed as its reasons for denial the number of police calls to the inn.
The panel also cited more than a half-dozen violations of state and local laws related to alcoholic beverages, including storage of alcohol outside a licensed premise, and the lack of premises required for a license.
The city Building Department and Health Department also had issues with the Riverside Inn.
You have free articles remaining.
Rajani and Prabhu are renovating the hotel and will have to apply for new licenses before reopening. One of the conditions they had to meet before applying for a new license was to remove the hotel's long-term tenants, many of whom had been living there for weeks, months or even years.
What's changed?
One change to the city's ordinance limits how long patrons can stay at a hotel or motel to no more than 29 days within a 90-day period. Those days need not be consecutive.
The ordinance further states that a hospitality facility cannot concurrently operate as a dwelling (except for hotel management), community living, family day care home, charitable meal establishment, halfway house, nursing home, health or medical institution, rooming house or as a boarding, fraternity or sorority house.
Hotels also cannot rent rooms on an hourly basis.
Hospitality facilities are also required to provide "customary hotel or motel services and amenities, such as maid service, laundering, linen, furnishings, room upkeep and front desk service."
The additions also clarify expectations for maintenance, for example stating: "The facility must comply with all local and state regulations, including all building, health and fire codes, and shall obtain all required permits, inspections and licenses." It also shall "construct and maintain landscaping in compliance with an approved plan ... Dead, dying or damaged landscaping shall be replaced when necessary and in a timely fashion."
No conditional-use permit shall be recommended unless "the applicant has demonstrated that the proposed project will not create urban decay due to significant loss of business or property values in the area surrounding the building."
The additions also state that a hospitality facility "shall not operate in such a way as to constitute a public nuisance in violation of city ordinance or state law."
Two conditions to be met before receiving a conditional-use permit include that "the applicant has demonstrated that the proposed project will not create an unreasonable or excessive demand for police services"; and "the applicant has provided an acceptable management plan to deal with potential criminal activities at the premises so as to avoid becoming a public nuisance."
A hotel's conditional-use permit can no longer be transferred with the property, and new owners are required to apply for a new one.