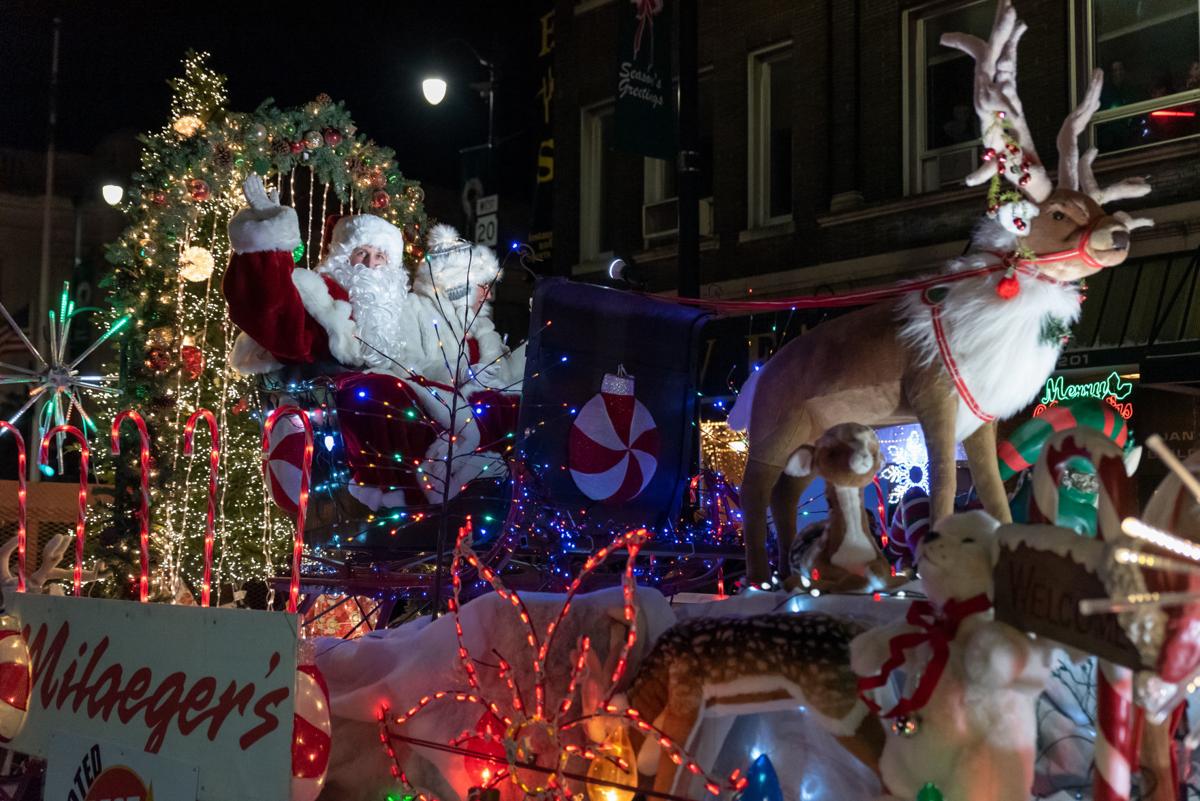 RACINE — The lineup has been announced for the annual Downtown Racine Holiday Parade and Tree Lighting, which is set to step off at 5:30 p.m. Saturday.
The parade starts on the west side of the State Street bridge, continues south on Main Street, heads west on Sixth Street and ends at City Hall at about 6:45 p.m. The tree-lighting ceremony is to follow at 6:50 p.m. at Monument Square, Main and Sixth streets, where Mayor Cory Mason and Santa Claus will light the tree.
Holiday singers and entertainment will be held before and after the parade. Pre-parade festivities are set to start at 4:45 p.m. with 15-year-old Alahna Conley and the Park High School choir singing Christmas favorites. They are also to perform after the parade.
Parade lineup
1. DRC Flags and Indian Motorcycles
4. North Central EMS & Rescue
6. Moose Rider Motorcycles
7. Racine County HOG Chapter (veterans)
8. DRC Grand Marshal Banner
9. Tom Banner Grand Marshal (veteran)
10. Park High School JROTC
14. Park High School Choir
16. Park High School Poms
17. Park High School Boy's Basketball
18. Park High School Girl's Basketball
19. Park High School Cheer
20. Park High School Baseball
21. Park High School Student Leaders & Staff
25. American Driving School
You have free articles remaining.
33. Landmark Credit Union
34. Harbor Lite Yacht Club
35. David Insurance Agency
36. Case High School Cheer & Poms
39. Racine Lutheran High School Football & Cheer
46. Horlick High School Cheer
51. St. Monica's Senior Living
55. Southeastern Aquatics Swim Team
59. Racine County Sheriff's Office
61. Little Miss Wisconsin United States
62. Wisconsin Christmas Carnival of Lights
66. Sienna Catholic Schools