Brittany Flogel's hair was falling out.
She noticed a patch was missing, just above her right ear. She tried to ignore it. The balding patches started to spread.
As a 22-year-old college student, it felt like her worst nightmare.
A few fruitless doctors' visits later, a dermatologist finally came back with a diagnosis that made sense: Alopecia, an autoimmune disease without a cure that basically tricks the body into thinking it is allergic to its own hair. If alopecia progresses, all hair from your body (eyebrows, legs, armpits, eyelashes, everything) will disappear.
It's not deadly, and it is not too much of a danger to one's health — although losing eyebrows and eyelashes can leave the eyes more susceptible to invaders like dust and debris.
The primary issues are mental. Flogel, now 30 years old living in Racine and working as a manager at the new Blue Bear Bakery, called it a "self-esteem robbing disease."
Her hair became so patchy she shaved it all off and started wearing wigs.
At first, "I hid it," Flogel said. "I had no idea what it was. I was going through some other traumatic things, and I chose to go down a wrong path where I drank to cope with my hair loss."
A turning point
She committed an OWI, her second offense, in November 2013. That bad decision ended up being a turning point.
"It's always been a huge, shameful part of my life … I still have it in the back of my mind; I can't believe I got that irresponsible," Flogel said. "You have to keep moving forward. You're more than that mistake. You can move on with your life and do great things. Just because you did one bad thing, doesn't mean you can't move on to do incredible things."
Soon after the OWI, she ended up joining the Milwaukee Alopecia Areata Support Group, a group she now co-leads.
"Literally, it (the support group) makes you feel like you're not alone, that there is someone who understands you and knows exactly what you're going through. It takes all the weight off of you. You feel accepted.
"It took me out of the depression I was in," she said.
In 2016, Flogel's hair started coming back, slowly.
Alopecia is notoriously unpredictable. Sometimes newborns will develop it, but others won't start losing their hair until they are in their 50s or 60s, sometimes even older. Flogel has a friend whose hair grew back when she got pregnant, then disappeared again after giving birth.
Flogel doesn't wear wigs anymore, but if she brushes back her hair it's still clear that there are stripes missing, around the back of her head and above her ears.
Widely unknown disease
Alopecia is still widely unknown. That's part of why it can take doctors a long time to actually diagnose it, leading to months of stress for people like Flogel who worry something else more serious might be wrong.
At most, 2% of the world population has some form of alopecia, but only one in every 5,000 people (0.02% of the world population) has alopecia universalis, where all hair on the body is lost.
Flogel's condition progressed as far as alopecia totalis, in which all hair on the top of her head stopped growing; totalis affects one in every 125 people, or 0.8%. If only some patches are missing, the condition is known as alopecia areata — that's what Flogel is experiencing right now.
"It's not surprising to me that non-dermatologists might not recognize it," said Jonathan Silverberg, an associate professor in the department of dermatology at the George Washington University School of Medicine and Health Sciences who studies alopecia.
You have free articles remaining.
Considering how unknown alopecia is, most people don't know what to think when they encounter a seemingly healthy person who doesn't have any hair.
"Obviously the impact comes from the loss of hair itself. There's a direct or indirect consequence of that. It's an aesthetic and cosmetic issue," Silverberg said. "It impacts the patients' feelings. It impacts their ability to socialize … A guy or a girl who is dating or may be early on in their career, their appearances matter."
Through his research, Silverberg said that people with alopecia are more likely to be admitted to hospitals for mental health reasons. He said there are two primary theories for why this might be:
The social problems caused by the disease make it more likely for someone to develop depression- or anxiety-related disorders; and
The over-activity of the autoimmune system caused by alopecia leads to more underlying stress, which in turn can cause mental health problems.
Identifying the cause of alopecia, and what can lead to its regression, "is a million-dollar question, or a billion-dollar question," Silverberg said.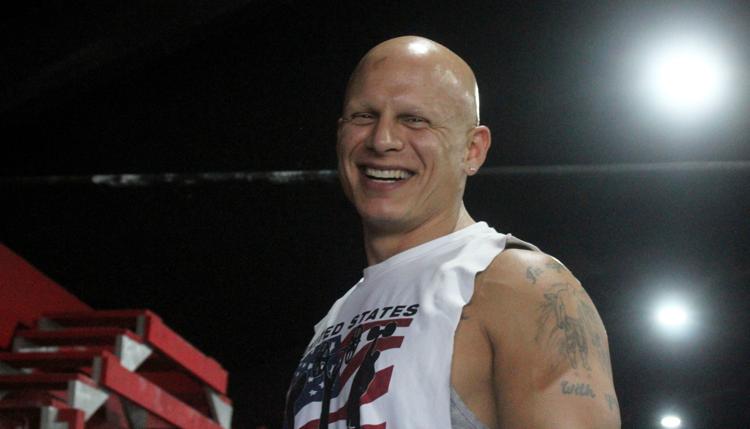 'It's who I am'
"At that age, it's really rough if you look different," Ersing, now 32, recalled. "You just want to be accepted."
He has alopecia universalis. Save for a couple flecks of hair above his eyes, he is completely hairless.
As a teen, he underwent a series of experimental injections in his scalp to encourage hair growth. Ersing remembered leaving the hospital in tears, a result of the physical pain from having needles in his head. Nearly two decades later, it's clear the experiment failed.
"You get to a point where you don't (expletive) care anymore," Ersing said. "This is who God wants me to be. It's who I am."
"We still have a lot to learn," Silverberg admitted, saying that current research and experiments are looking at topical salves and oral medications that could calm down the body's defense system to combat autoimmune diseases, including alopecia.
New growth
Flogel isn't so much concerned about the research. She's focused on advocacy, on being a role model for youth who have it and supporting other adults.
A few professional athletes — including former Milwaukee Buck Charlie Villanueva and Ryan Shazier, a current linebacker for the NFL's Pittsburgh Steelers — have shared their stories in the hopes of inspiring others to accept themselves.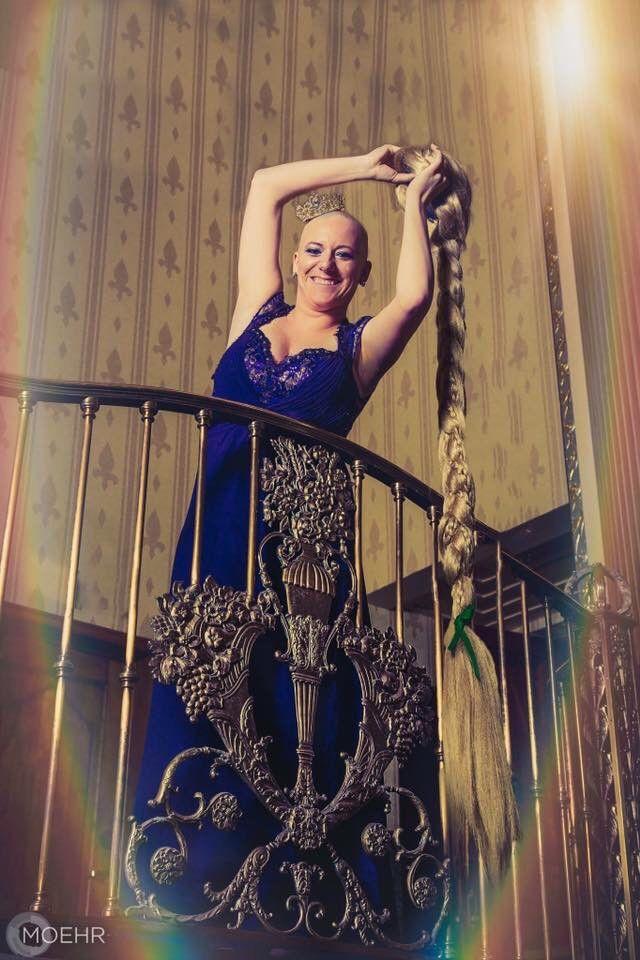 Flogel advocates for new laws and policies to help people with alopecia. Wigs are often covered by insurance for people who have cancer, but not for alopecia patients; that's just one of the things she wants to change.
Flogel is being featured in the film "Finding Your Fairytale," a crowdfunded documentary that details the lives of 13 people facing an array of obstacles — alopecia, drug addiction, narcolepsy, eating disorders, etc. — and draws parallels in their stories with the Disney characters they grew up idolizing.
For obvious reasons, Flogel is Rapunzel.