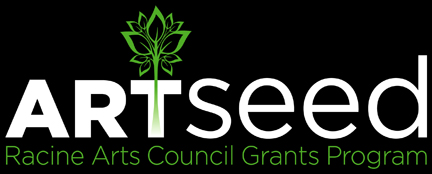 RACINE — A new grants program called ArtSeed aims to encourage growth and enhancement of the arts in the Racine area — especially with new, innovative and/or experimental programs and projects.
"There are a lot of good ideas out there and sometimes it's just a matter of people not knowing how to get started," said Denise Roberts McKee, executive director of the Racine Arts Council, which launched the program last week.
The new initiative focuses specifically on providing seed money to get new ideas off the ground, and giving that opportunity to artists of all kinds who might not otherwise have an outlet for doing so, she explained.
"Racine has a vibrant arts community and with ArtSeed we get to nurture and expand it," McKee said.
The RAC is also especially interested in having ArtSeed fund projects with a collaborative aspect. Whether it's artists working together or artists working with nonprofit organizations — or even non-profits working together — such partnerships are what the RAC hopes to encourage with the new grants, McKee said.
"The way to build a really strong arts community is to have more collaboration, rather than having everybody working on their own."
ArtSeed has a pool of $10,000 from which grants will be issued in amounts of $500, $1,000 and $1.500. The amount requested cannot exceed 50 percent of the project's total budget. And applicants must match the grant request at least one-to-one in either cash, in-kind services or a combination of both. Funding for ArtSeed comes from the Osborne & Scekic Family Foundation and the Wisconsin Arts Board.
Grants will be issued annually. This year's application deadline is May 1 and grants will be awarded on June 10.
Only online applications will be accepted, with forms and instructions available at www.racineartscouncil.org. In addition to reducing waste and cost, the online process can help applicants master a skill set everyone will need, as more organizations move toward offering online-only services, McKee said.
The RAC has simplified its application process in order to make it less cumbersome than traditional grant applications, she said. A downloadable application worksheet is provided, so that applicants can organize information prior to filling out the official form.
"We hope to encourage people who might not otherwise apply for a grant," McKee said.
---
Who Can Apply for ArtSeed Grants?
ArtSeed applicants must be from Racine County and proposed project activities should occur within the county. Applicants can be nonprofit organizations with 501(c)3 status; nonprofit organizations without 501(c)3 status that have documentation from a 501(c)3 organization stating their commitment to act as fiscal receiver; individual artists; and public and private schools, if partnering/collaborating with an artist or arts program.
For more information and to apply for a grant, go to: