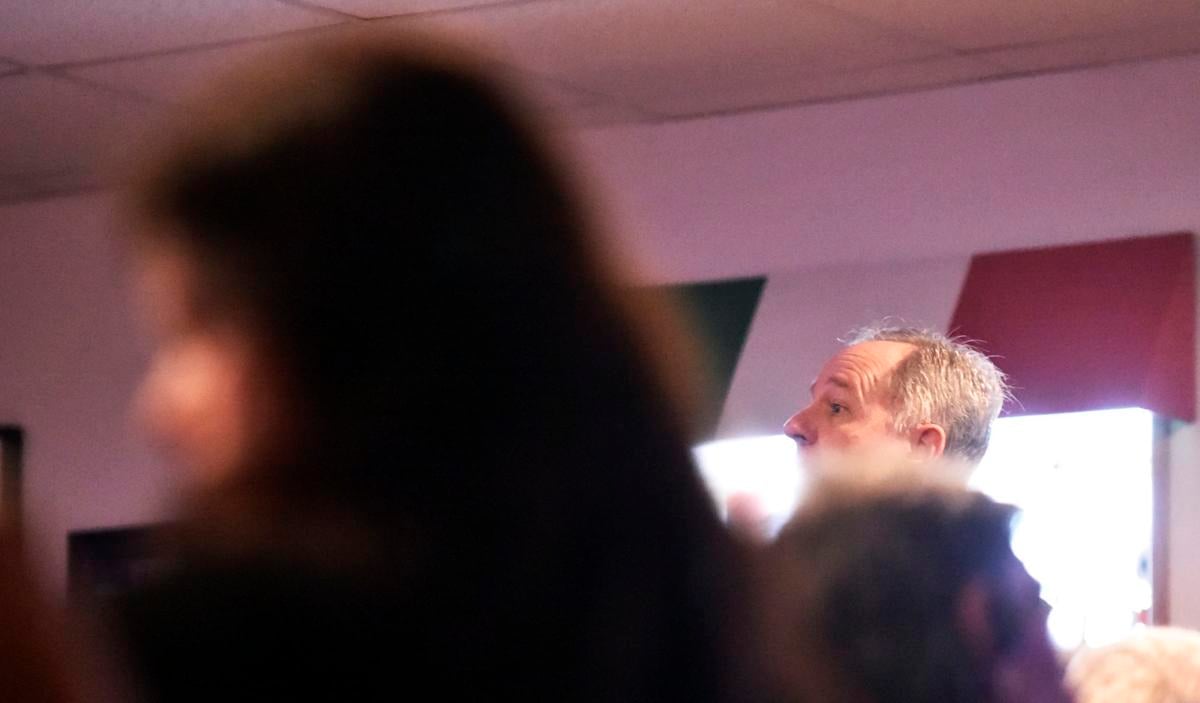 RACINE — Robin Vos doesn't want Wisconsin's election investigation to look like the kerfuffle in Arizona's Maricopa County.
It's unquestionable that Vos, a Rochester Republican who has served as Assembly speaker since 2013, wants to change Wisconsin's election laws — particularly relating to communities accepting private donations to run elections and drastically limiting absentee voting.
But he outwardly says he has a position of looking forward to future elections, not aiming to fuel distrust in the results of the 2020 election that Joe Biden won, even while encouraging concerns to propagate as he OKs increasing allocations — up to $680,000 so far — to investigate the 2020 election.
Vos' approval of investigating Wisconsin's election despite his insistence that he doesn't seek to overturn its results has given voice to the conspiracies.
Vos' resistance to bringing in private, openly partisan outside groups to investigate the 2020 election is hurting public opinion of him among some Wisconsin conservatives.
Changing tune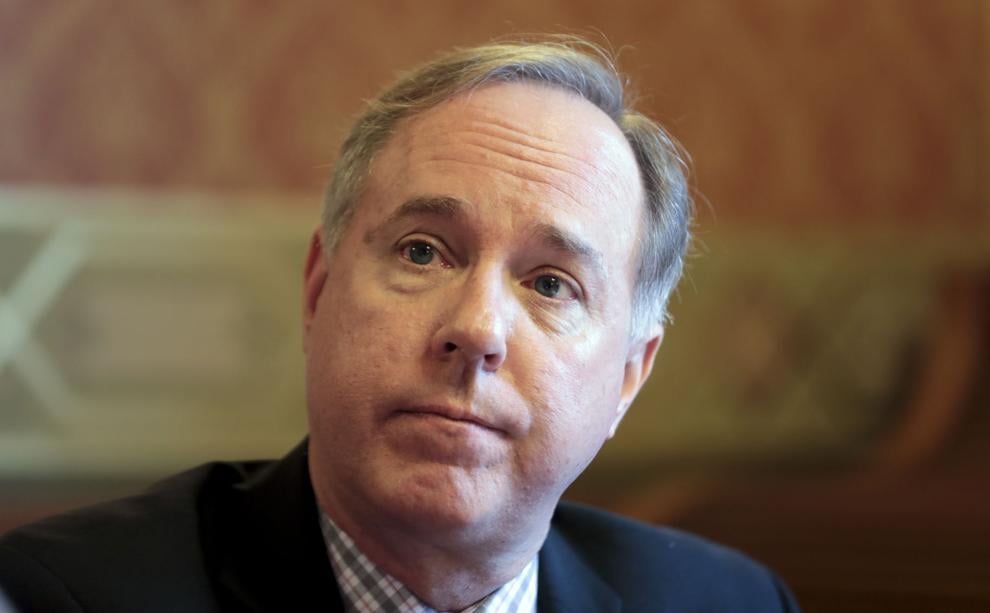 Vos' support for the investigation he ordered has become more fervent in recent weeks. After initially balking at the idea, he has since backed a so-called forensic audit of Wisconsin's 2020 election.
Vos said that a "forensic audit … means they (investigators) can refer things to a prosecutor. It doesn't mean a hand recount, or that computers will be used."
During a Q&A Wednesday at Racine's DeMarks Bar & Restaurant hosted by the group Honest, Open, Transparent (H.O.T.) Government, the Assembly speaker criticized how Arizona's Republican-led Legislature conducted its audit, which has been lambasted even by Republican officials in Arizona, who have said that the investigation is fueled by conspiracy theory and devotion to Trump, not actual evidence.
Many Wisconsin Republicans, elected or otherwise, have shown an interest in the Maricopa County audit.
In June, six Republican Assembly members traveled to watch part of the election inspection in Maricopa County. Among them were Janel Brandtjen of Menomonee Falls, who has unsuccessfully tried to issue subpoenas to get election materials from Racine, and Chuck Wichgers of Muskego, whose district includes part of western Racine County. Vos approved their trip.
Earlier this month, Michael Gableman, the former Wisconsin Supreme Court justice who has vocally backed Trump and voiced claims of a "stolen" election and is now leading the Vos-ordered investigation, said that he also had traveled to Arizona to check out the activity there.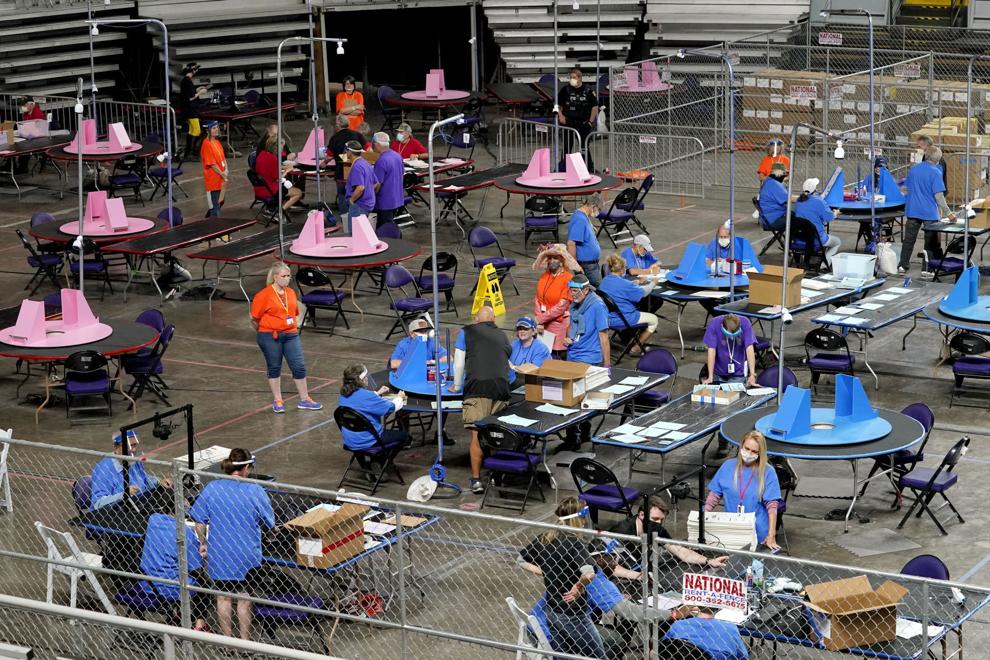 Weaknesses
Vos tried to point out Wednesday that, even if private groups like Cyber Ninjas were to uncover fraud, the investigation couldn't legally lead to any criminal charges, since the Cyber Ninjas are not actual law enforcement investigators.
But distrust of government runs deep in some circles. Vos was faced with a crowd Wednesday that showed it did not trust Gableman or state auditors to actually uncover any of the wrongdoing they suspect occurred.
"What if we don't trust the people that you have? It runs deep. This corruption runs deep," one person called out, interrupting Vos as he tried to speak about the nonpartisan Legislative Audit Bureau's professionalism and track record.
"People committed treason in this election," Sandra Morris, a member of the Racine County Republican Party's election integrity committee, claimed without evidence during the H.O.T. Government meeting. "It seems like people committing the crimes never serve time … I want to make sure people pay a price. I don't want window dressing."
In an interview after the meeting, Morris said she could come to believe the election results were legitimate, but only if there's more transparency — if members of the public are allowed to inspect election materials, ballots and machines.
"When we question it, it's our constitutional right ... to validate the vote," Morris said. "Everyone is saying 'trust us.' Well, we don't."
Under Wisconsin law, recounts in presidential election must be ordered within one business day of county canvasses being completed, a deadline that has long since passed.
A man who refused to give his name but said he drove down from Spring Prairie and has a half-dozen grandchildren said that, with his current distrust, "there's no way I can go back in (to a polling place) and vote for anything."
In photos and video: 2020 presidential election scenes from around Racine County
Elections in the age of COVID-19 - Social distancing protocols at Gilmore Fine Arts School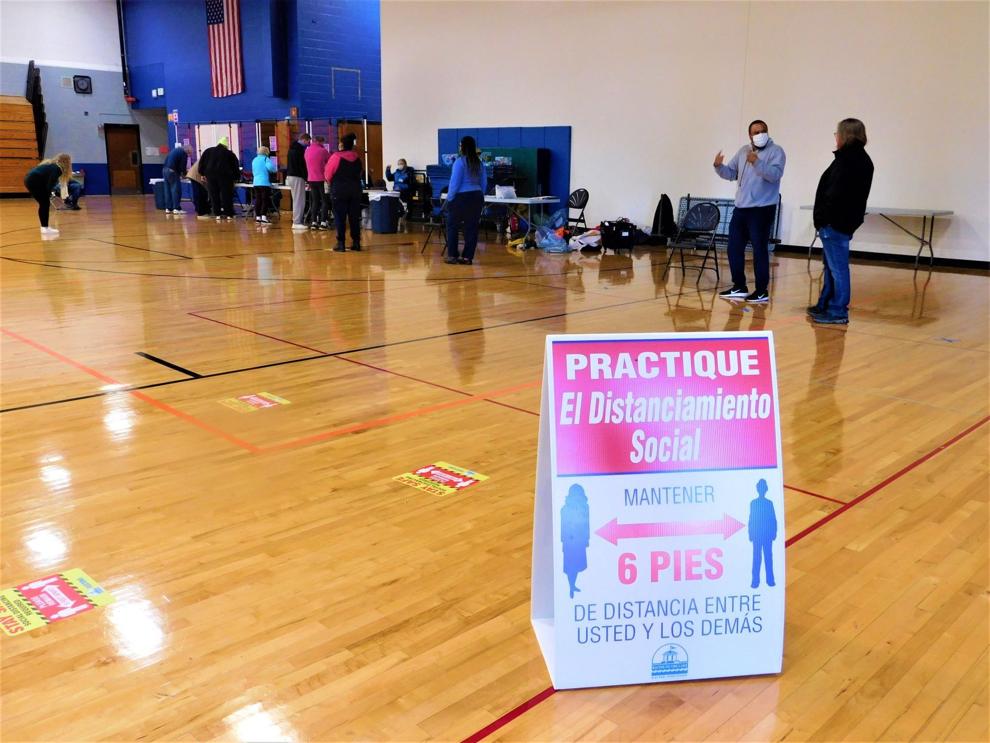 Election 2020 Caledonia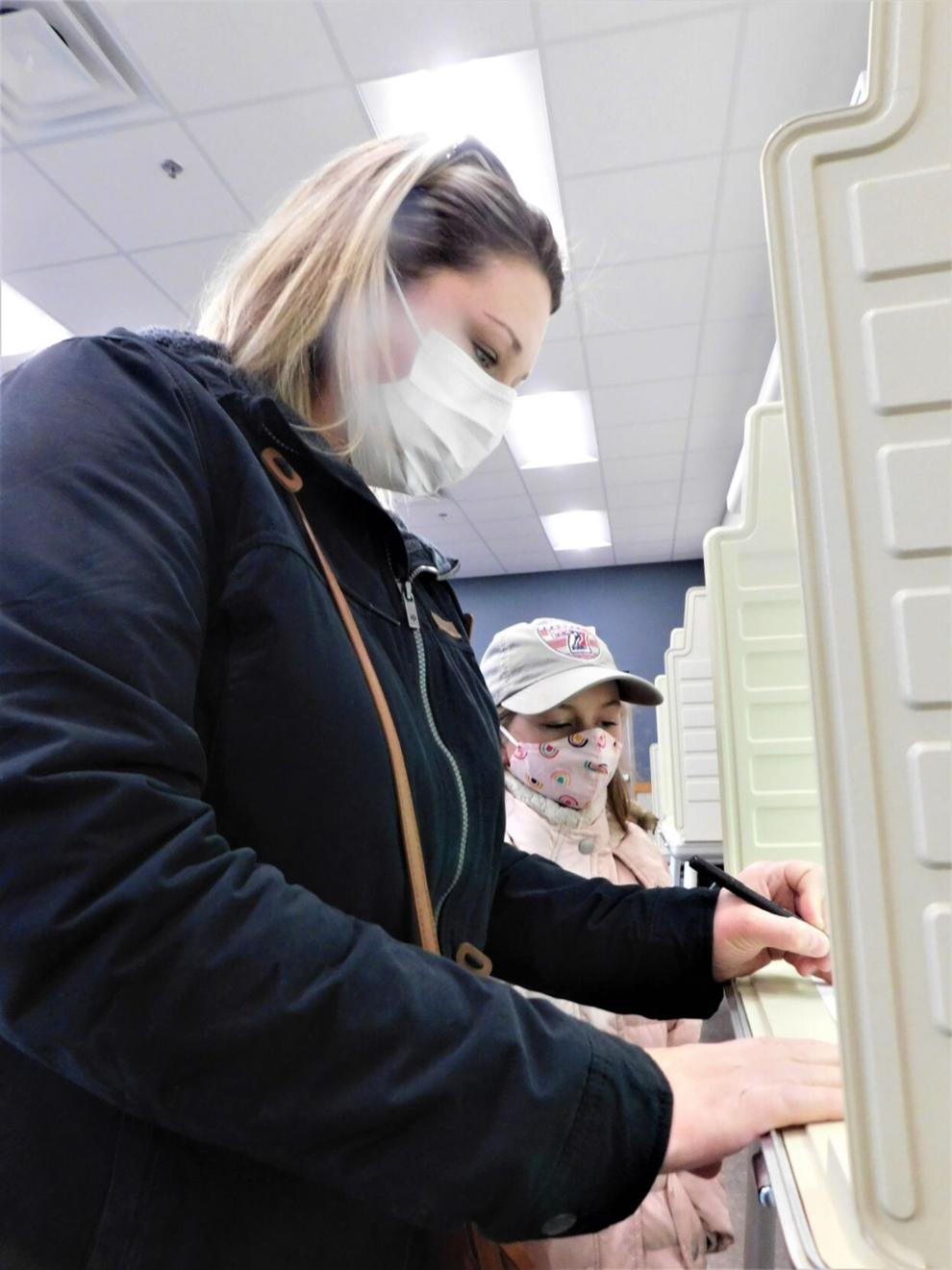 Election 2020: Biden Supporters in Mount Pleasant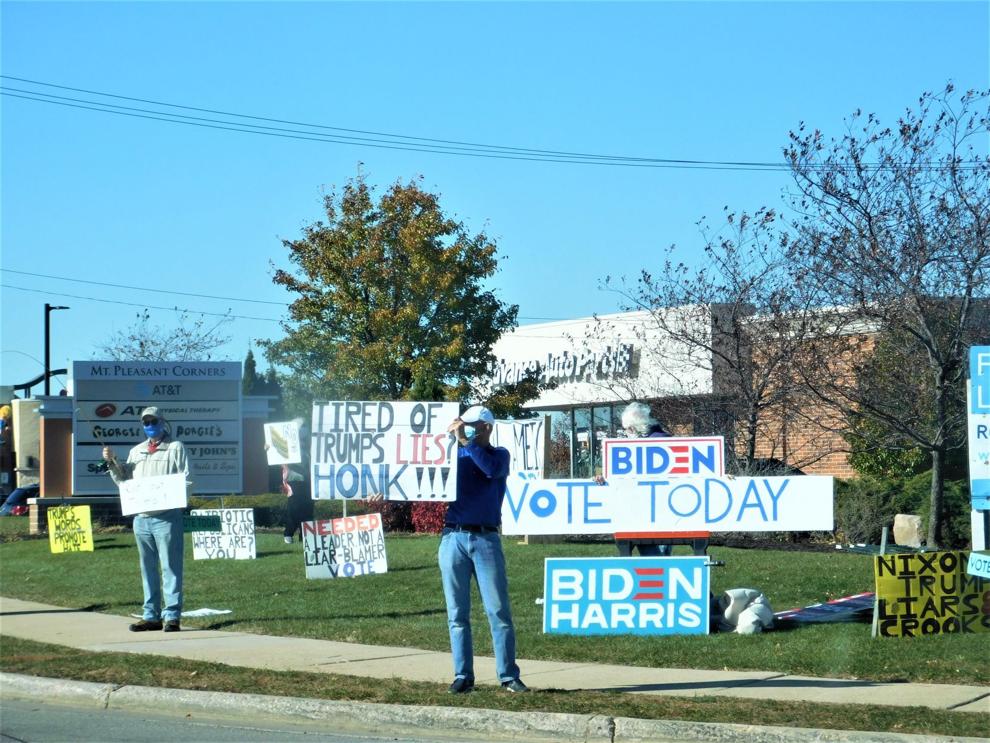 Waterford's chief election inspector talks about the election
Voting tables at Festival Hall
Election 2020: Biden-Harris supporters in Mount Pleasant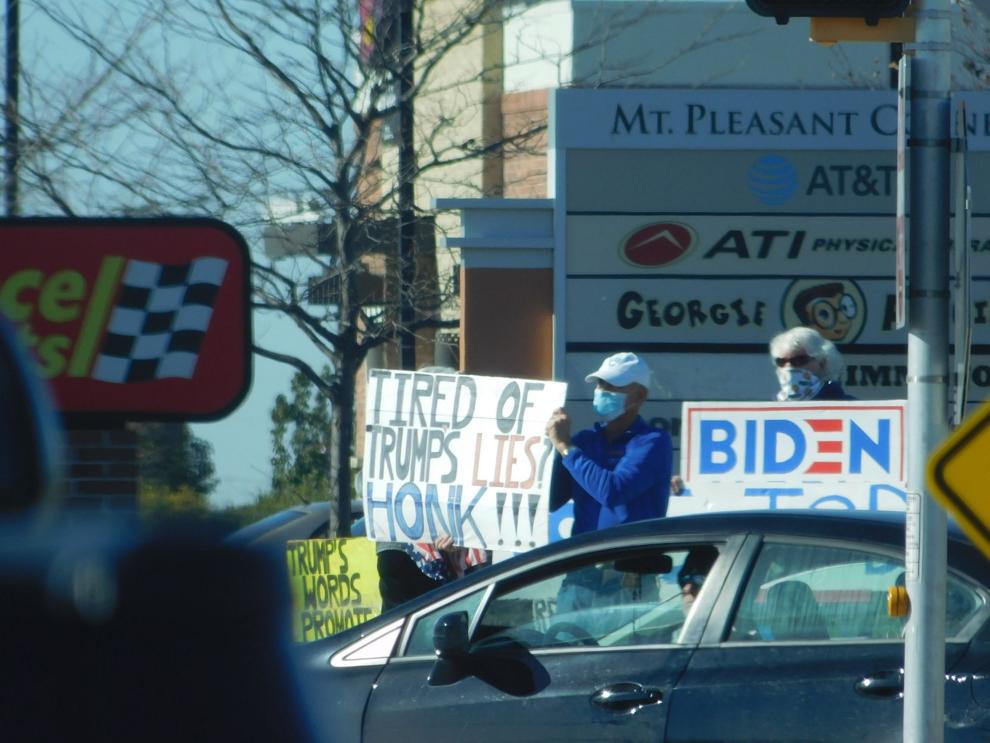 An election in the age of COVID-19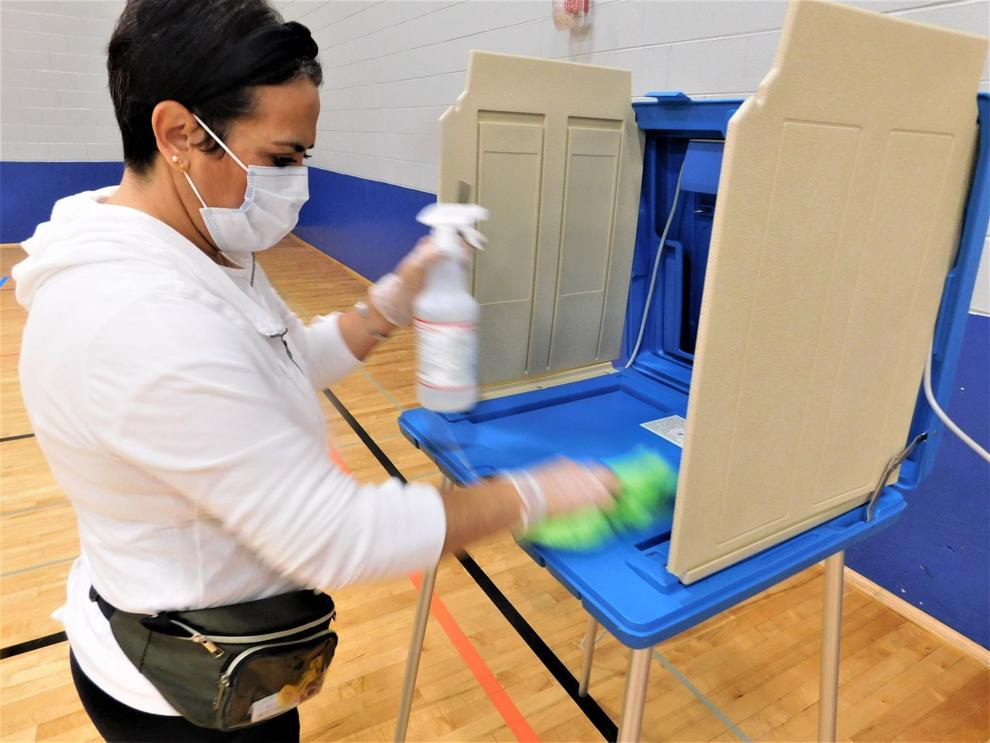 Voting in the age of COVID-19 - Mount Pleasant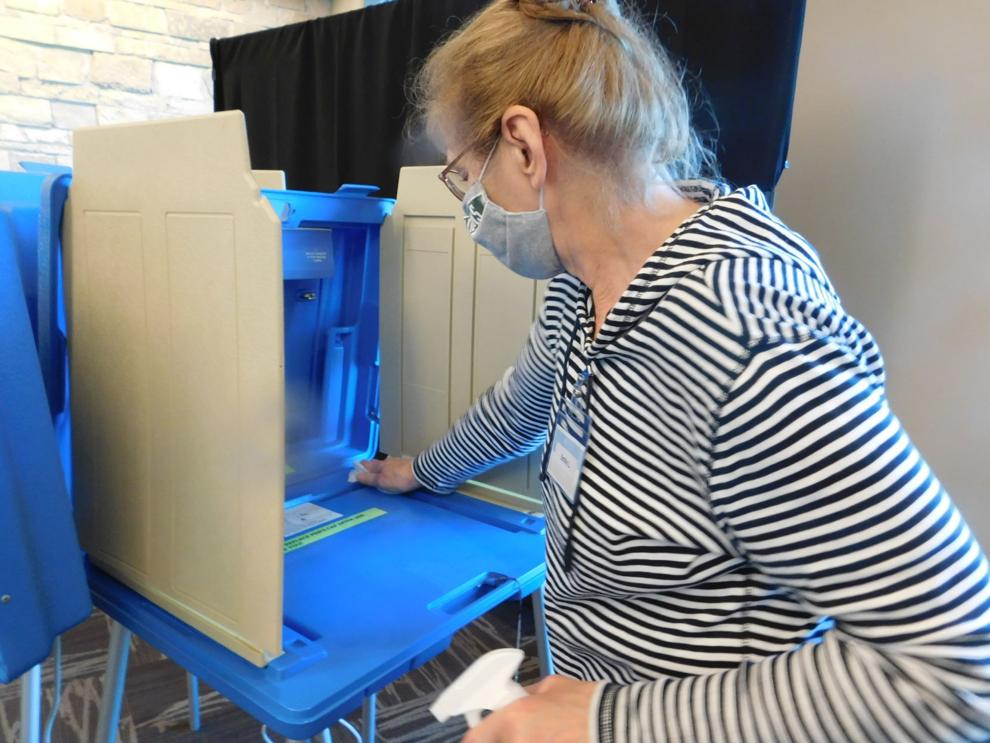 Waterford polls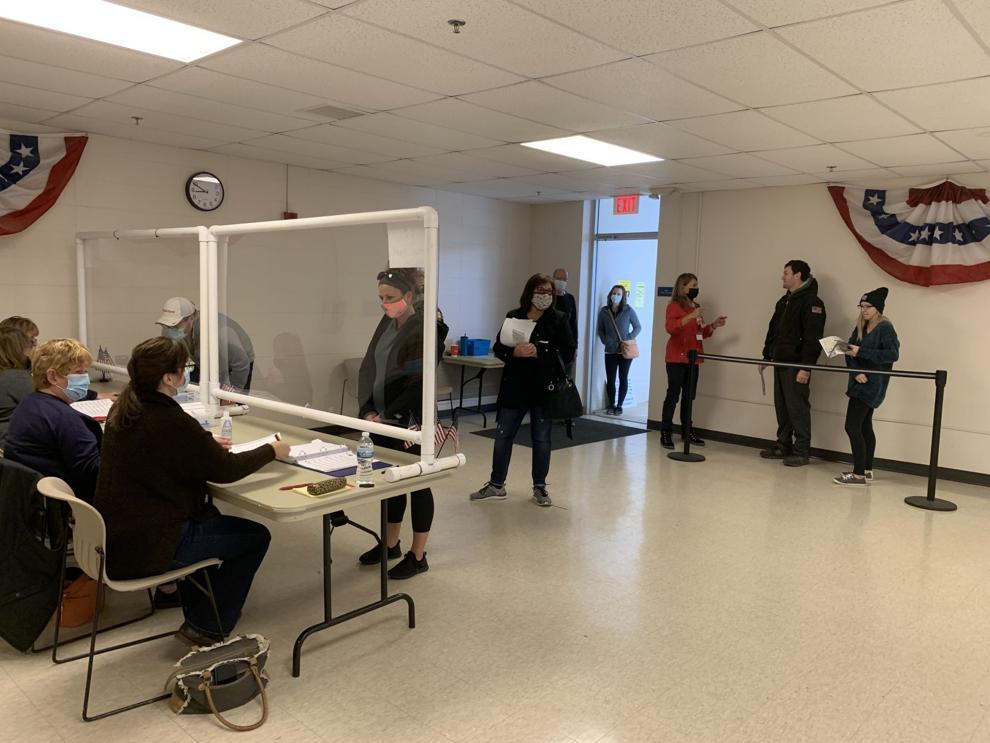 Caryl Perrin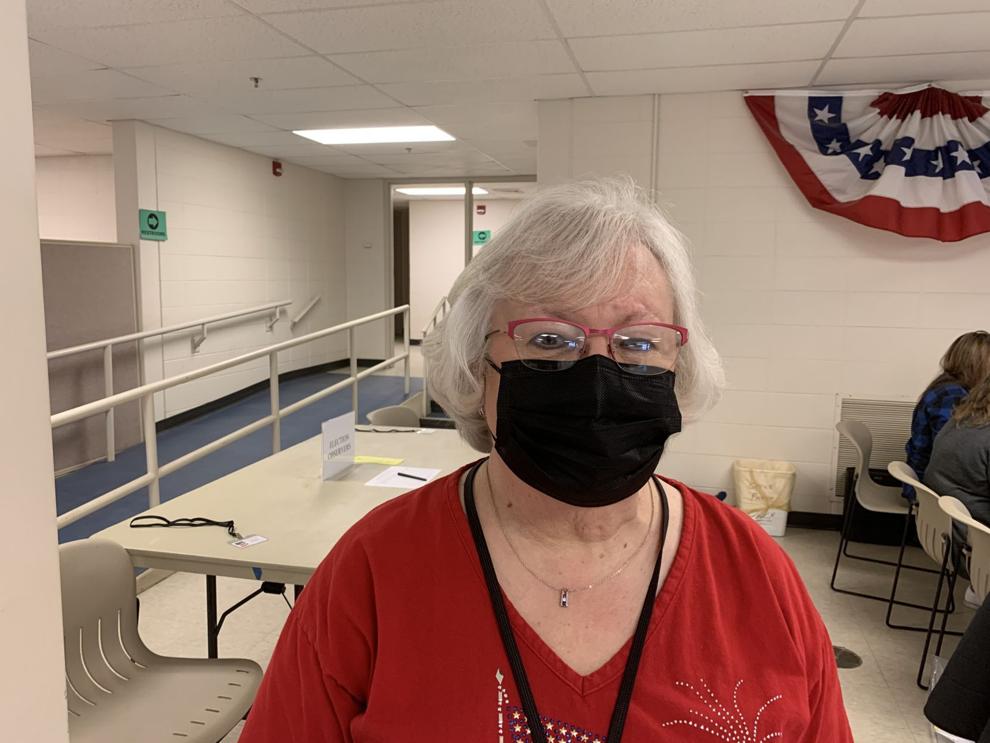 Waterford voters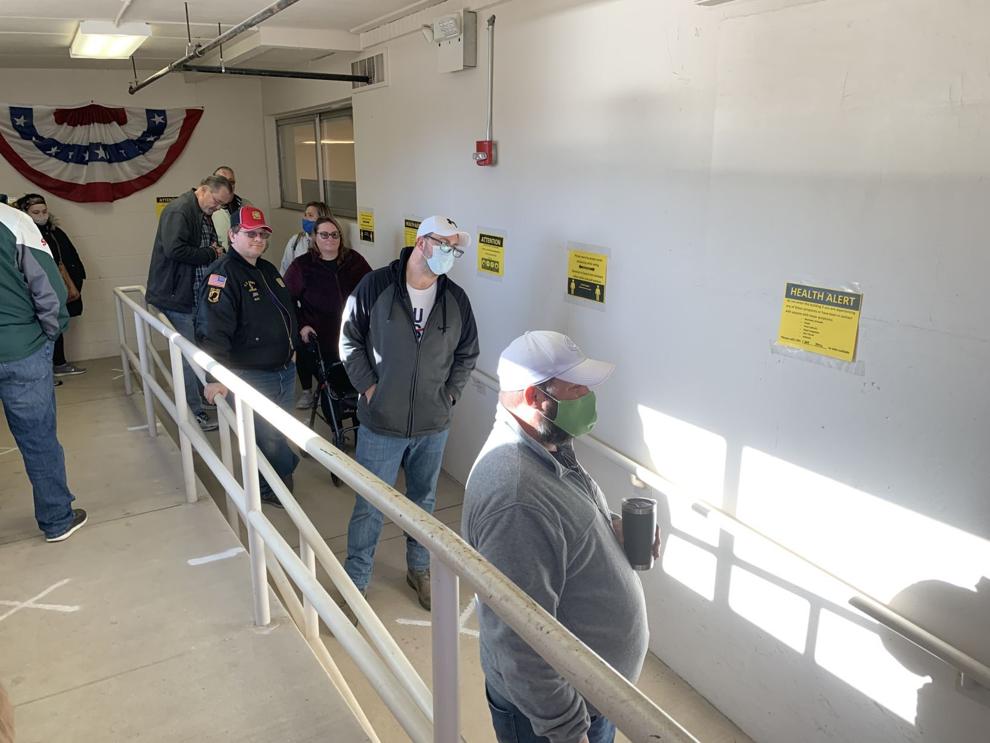 Burlington voting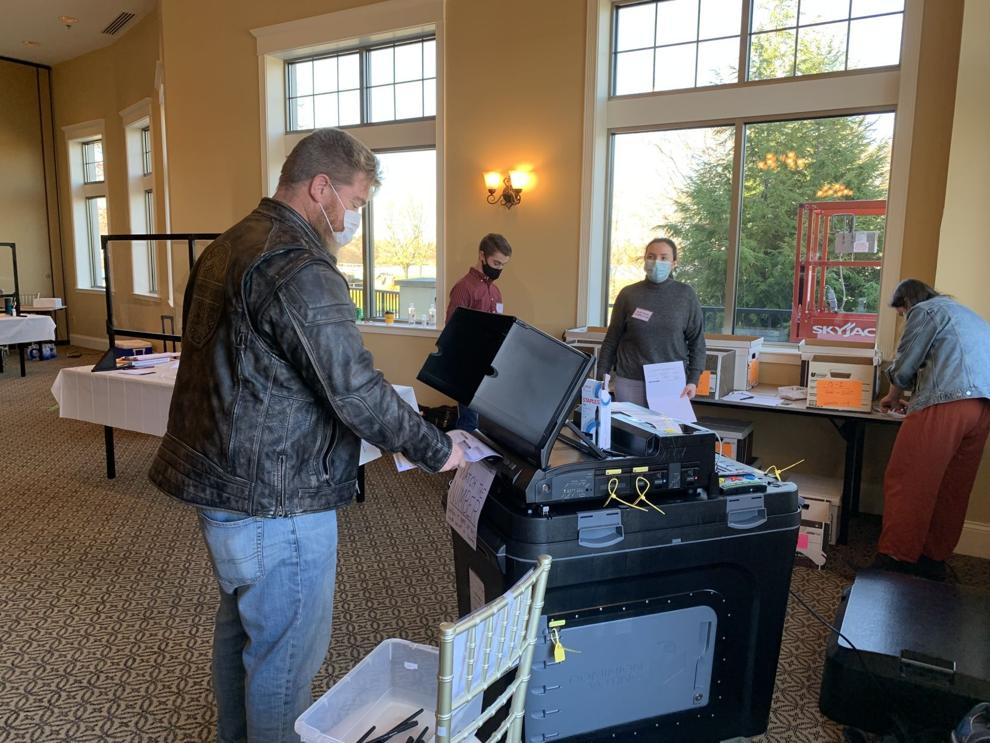 Voting as a family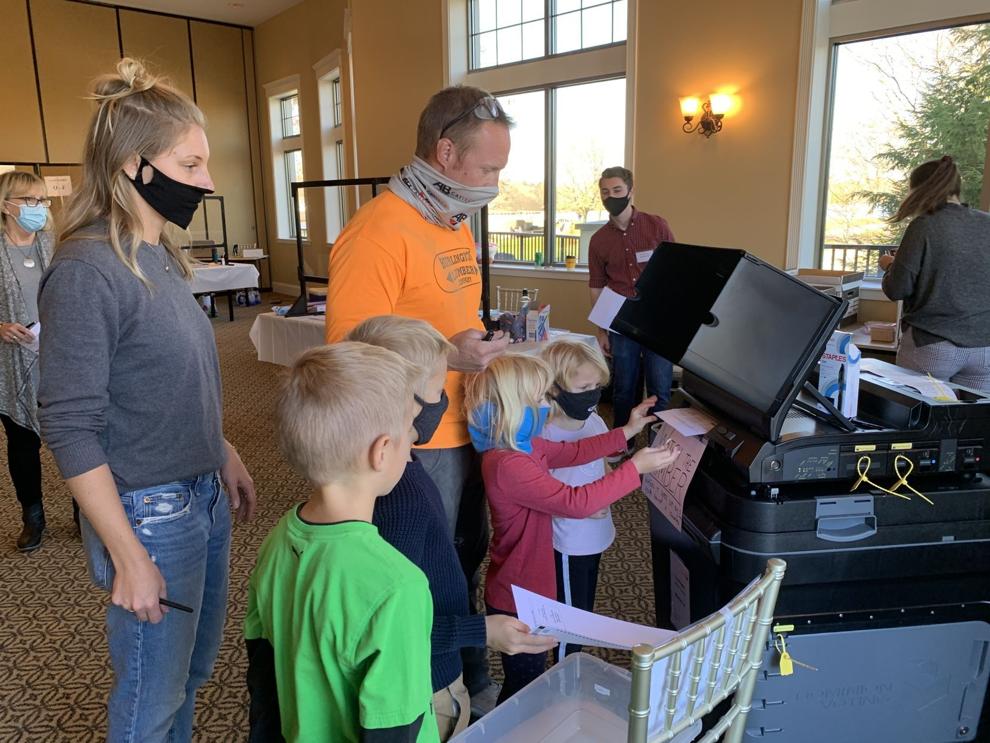 Steil concludes acceptance speech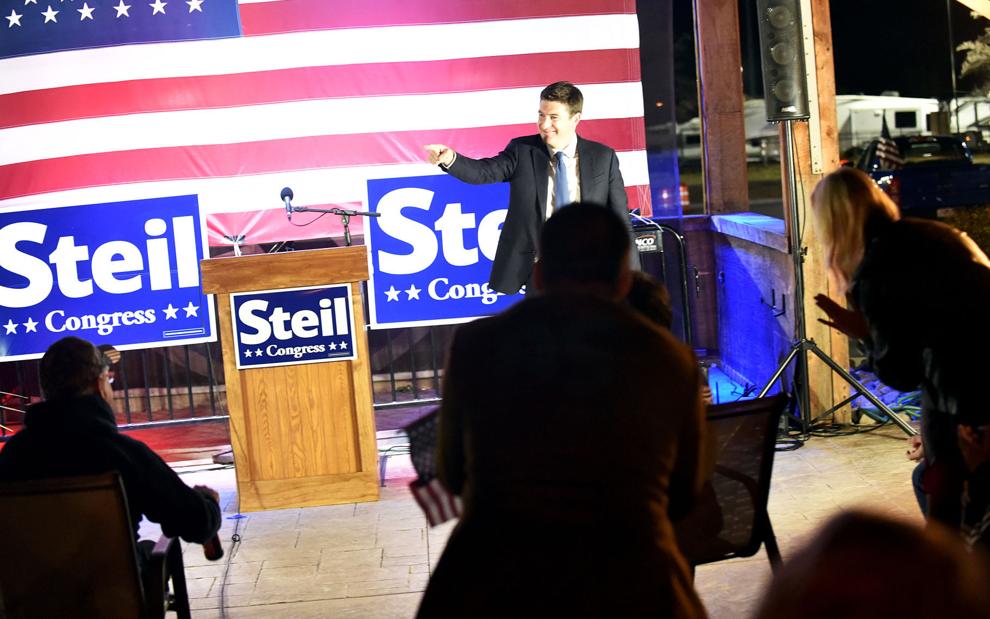 Steil acceptance speech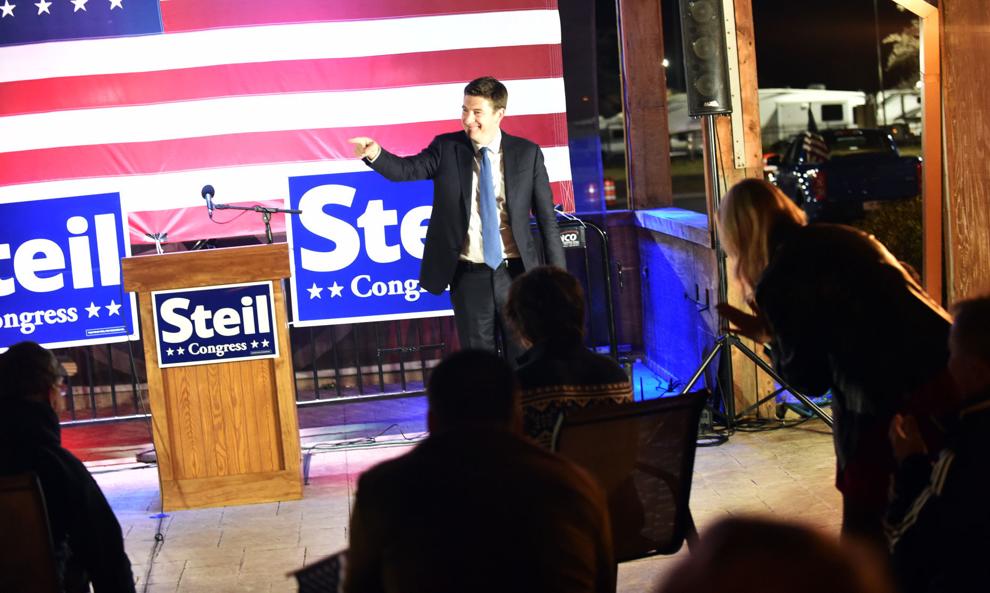 GOP Watch Party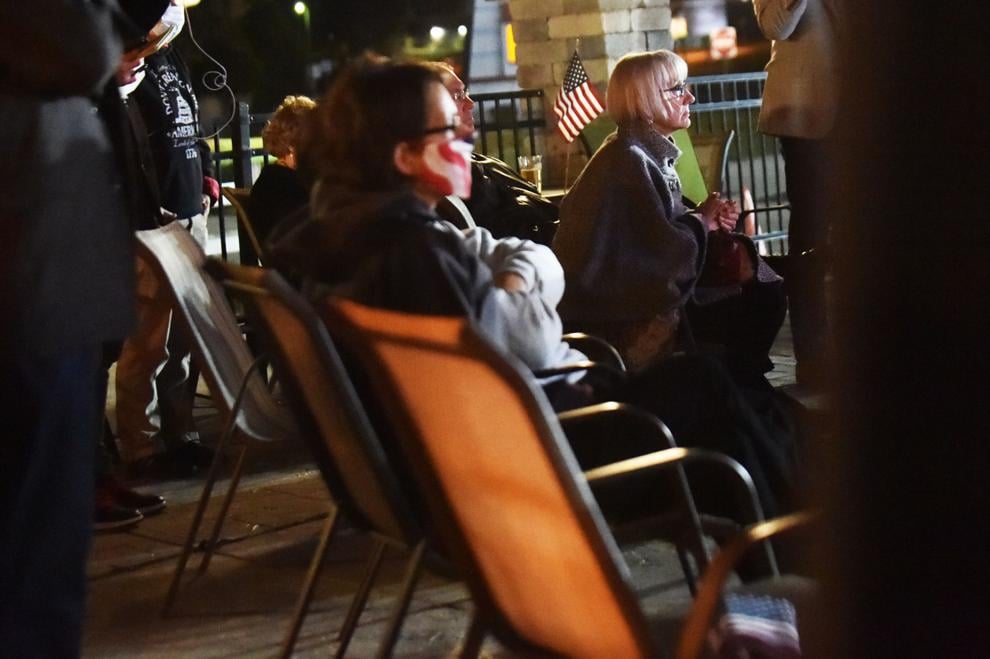 GOP Watch Party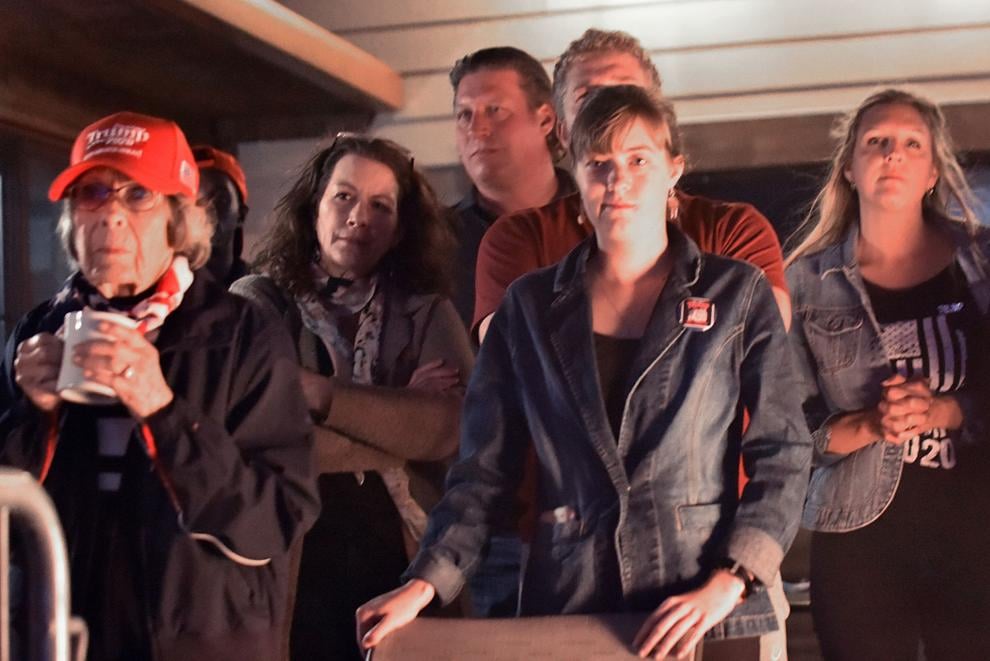 Steil acceptance speech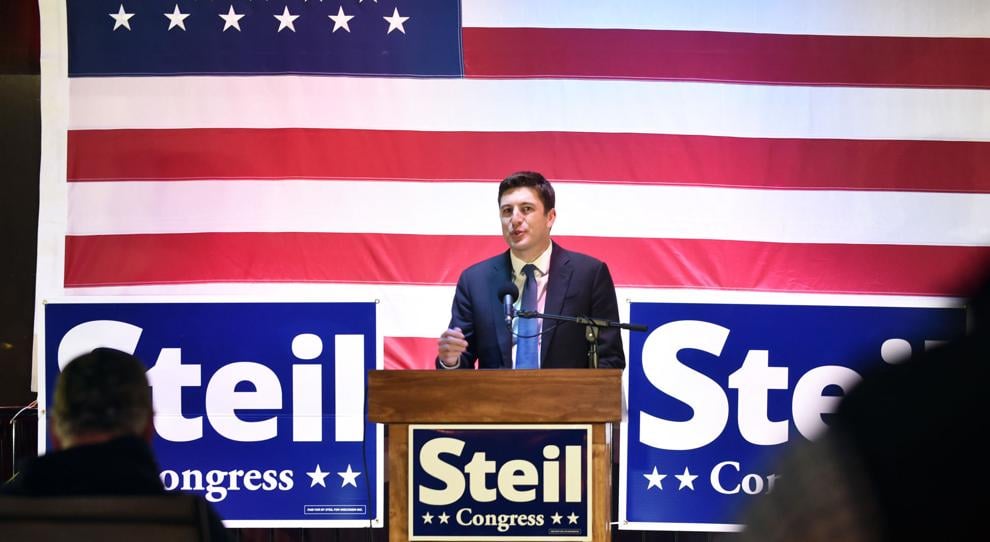 Steil acceptance speech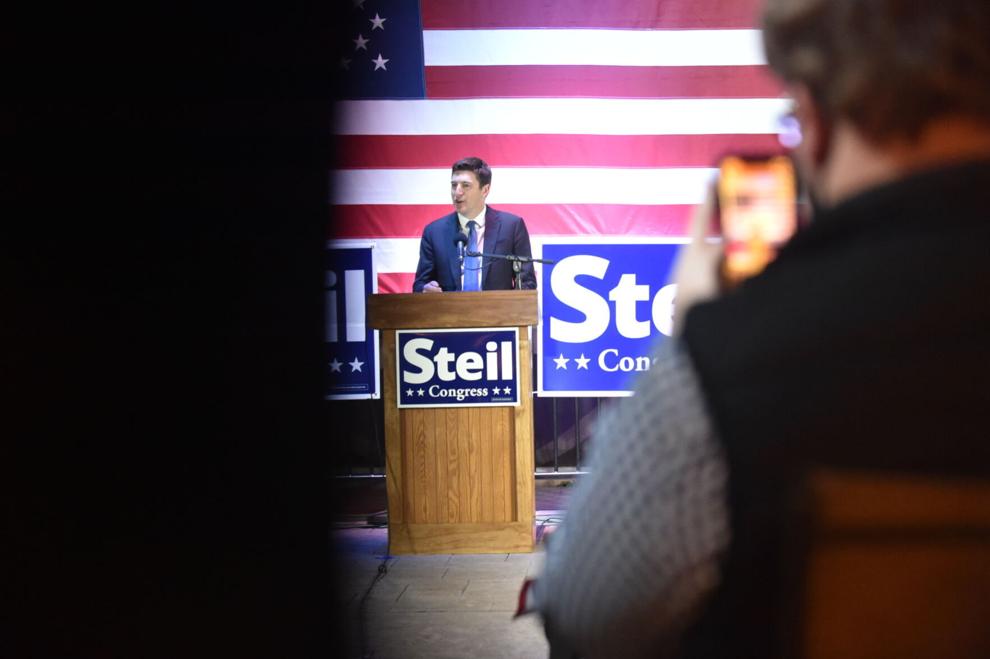 Pro-Biden demonstrators in Downtown Racine