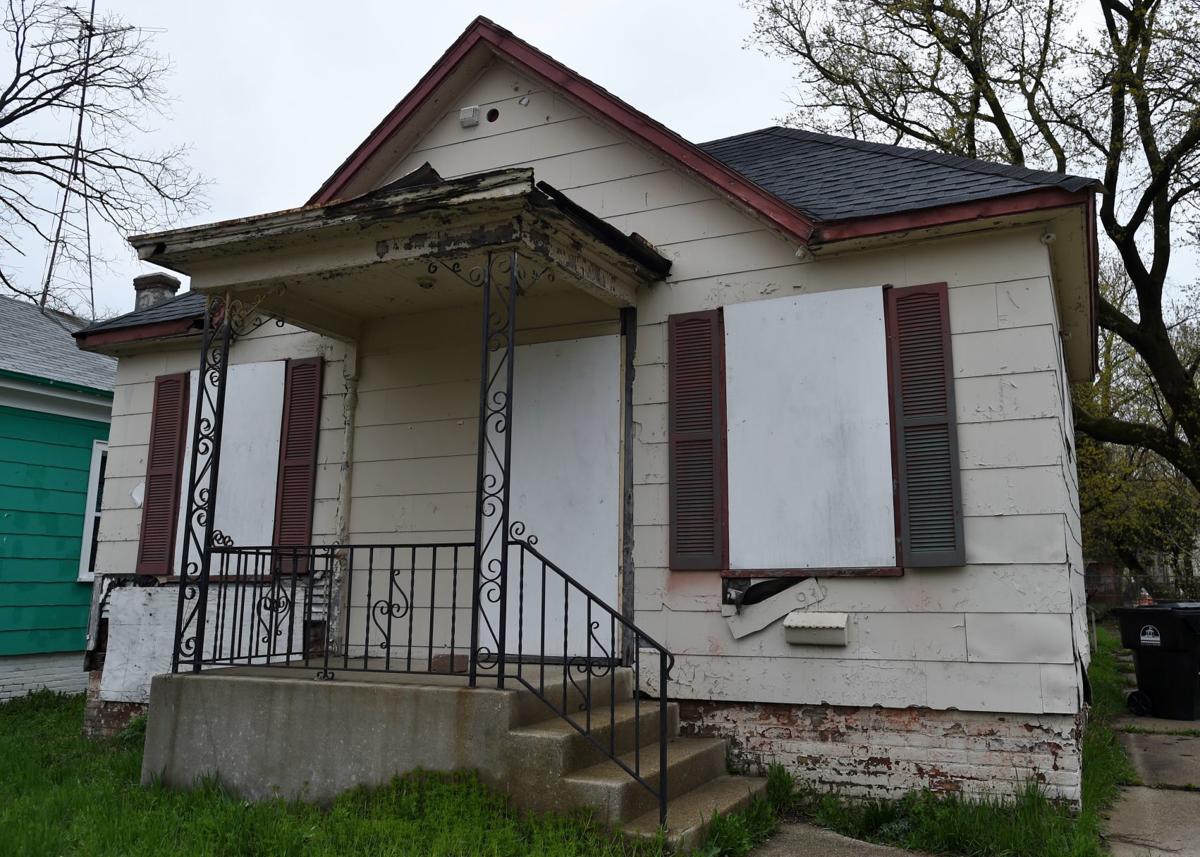 RACINE — Nineteen tax-foreclosed properties are up for bid as the city rolls out its new land banking initiative, which allows organizations, individuals and for-profit companies to compete for the lots for affordable housing projects.
"This program will allow us to refine a process to take tax-foreclosed properties and fix them up, make them owner-occupied, and put them back on the tax rolls," stated Mayor Cory Mason in a press release. "This is a means to revitalize our neighborhoods and that is something I am excited about."
The city has transferred tax-foreclosed properties to organizations such as Habitat for Humanity, Racine Revitalization Project and Great Lakes Community Conservation Corps for years on an ad hoc basis.
The Property Reactivation Program, which the city is piloting with a request for proposals released Tuesday, is a more formalized process where tax-foreclosed lots are available for eligible individual home buyers, nonprofit entities and for-profit entities, as long as they include evidence of sufficient financing for the project.
According to a release about the program, officials will prioritize City of Racine-based contractors, disadvantaged business enterprises, contractors who will comply with the Racine Works program, and contractors who will partner with existing city-based pre-apprenticeship programs.
"The city is being very intentional about prioritizing local contractors, especially those that will also hire locally," Mason stated. "We want this to be a win for our neighborhoods but also local contractors and residents looking for work in the trades."
Applicants are disqualified if they:
Are delinquent in the payment of any property tax, special assessment, special charge or special tax to the City of Racine or Racine County.
Have an outstanding judgment from the city or county.
Have outstanding health, building, or zoning code violations that are not actively being abated.
Owned property in the county that, at any time within the past five years, the county acquired by means of property-tax foreclosure.
Applications are due by 4 p.m. on May 31.
A first step
You have free articles remaining.
The majority of the lots are split between the 9th and 3rd Districts south of where Washington Avenue dips below Washington Park. Another cluster of the lots is in the 3rd and 1st Districts around Racine Street from where it intersects with Washington in Uptown. The remaining few are scattered in the 1st, 2nd and 4th Districts and one in the 8th District.
Given the issues with Racine's housing stock, those 19 are only the beginning.
City Development Director Amy Connolly said that the last full housing study, in November 2017, found there were 2,007 tax-delinquent lots, both residential and commercial, in the City of Racine. Those lots represented 7% of Racine's total lots and combined represent $15.8 million in unpaid taxes.
That same study found that 1,610 parcels, about 6% of total lots, owed more than $1,000, meaning they had been delinquent for more than a year.
"Many of these properties have been tax delinquent for more than five years," Connolly wrote in an email. "This is a significantly higher rate of tax delinquency than the national average for cities (4%), even during the height of the housing crisis."
Connolly said the city estimates there are about 2,238 residential lots it classifies as "severely distressed" and would require either demolition or a full "gut rehabilitation" to bring them up to code. They represent 9% of the city's properties.
"We understand that there are significant overlaps in these two groups of properties," Connolly wrote. "Properties that are tax delinquent are also very likely to be severely distressed."
Connolly said the age of Racine's housing stock is another factor — 40% of the city's houses were built before the 1940s and closer to Downtown. Some buildings were constructed in the 19th century.
"The combination of housing age, rates of poverty and unemployment (limited income to invest in housing stock), loss of population in the city since the 1970s, and the housing crisis of the last decade have all contributed to a housing condition concern within the city," Connolly wrote.
The city budgeted $1.2 million for the program for the next 10 years which includes funds for demolishing properties that cannot be rehabilitated.
"Many of these properties have been tax delinquent for more than five years. This is a significantly higher rate of tax delinquency than the national average for cities (4%), even during the height of the housing crisis." Amy Connolly, city development director
"Many of these properties have been tax delinquent for more than five years. This is a significantly higher rate of tax delinquency than the national average for cities (4%), even during the height of the housing crisis."

Amy Connolly, city development director