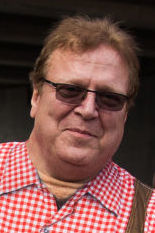 RACINE — The Racine City Council voted Monday to make regulations from the Health Department into a city ordinance to help prevent the spread of COVID-19.
The special City Council meeting to vote on the ordinance was set after a Racine County Circuit Court judge on Friday temporarily halted COVID-19 restrictions put in place via an order by Racine's Public Health Administrator Dottie-Kay Bowersox.
After 90 minutes of debate, the ordinance passed 9-5.
Aldermen Mollie Jones, John Tate II, Jen Levie, Maurice Horton, Marcus West, Trevor Jung, Natalia Taft and Jason Meekma voted in favor. Aldermen Jeff Coe, Edwin Santiago, Jeffrey Peterson, Carrie Glenn and Henry Perez voted in opposition.
Supporters, including Council President Tate, argued that public health policy should not be political and that the ordinance would authorize Public Health Administrator Dottie-Kay Bowersox, who is not an elected official, to make such decisions, "based solely on the data and the science and what best serves the health of our community."
Meekma, of the 14th District, argued that the city had already shown its commitment to supporting small businesses affected by COVID-19 when it created small-business loans and grants and distributed $900,000 through them. He said that the city also had an obligation to protect public health.
"We need to recognize that we didn't ask for this virus but we still have to deal with this virus," Meekma said. "It is not over even if we are over it."
Coe, of the 1st District, said that he struggled with how to vote. He pointed to events that were moved outside city limits to avoid Racine's restrictions and the lost opportunities for city business owners, but emphasized that he also takes the pandemic seriously.
"I know more than anyone else that COVID-19 is no joke. I had it," Coe said. "We trusted our businesses to operate in our city. We have to trust our business owners to keep their customers safe."
Several opponents of the ordinance said that people are taking the pandemic seriously, including businesses. Glenn called the ordinance a "power grab" and said the city should "trust that (the public) will show they will do the right thing."
Enforcement questions
When enforcement questions came up during the meeting, Bowersox said, "first and foremost, education is where we start … second, enforcement would be with the Racine Police Department."
Alderman Glenn asked specifically about the protests and rallies where hundreds of people have been gathered.
"Are we going to start fining them? Is there a possibility of them also being fined?" asked Glenn, who was part of a march promoting safety at North Beach earlier in June after a shooting at the beach.
"Well that will be up to the Police Department how they will want to handle that," Bowersox said.
Racine Police Chief Art Howell did not speak during the City Council meeting Monday and Howell did not immediately respond to a message Tuesday, asking about enforcement.
Back and forth
After the Wisconsin Supreme Court struck down Gov. Tony Evers' Safer at Home order on May 13, the City of Racine and its Health Department have been working to keep certain restrictions in place to prevent the spread of COVID-19.
Shortly after the statewide restrictions were struck down, Racine's Health Department implemented its own Safer at Home order. Once the local Safer at Home expired at 8 a.m. on May 26, Forward Racine was implemented, which maintained restrictions on gatherings and businesses but also set benchmarks for loosening said restrictions.
David Yandel, the owner of Harbor Park CrossFit, 3801 Blue River Ave., filed a lawsuit against the city and Bowersox on May 21, alleging the restrictions were affecting his business. Yandel's lawsuit said that the City's Safer at Home order will "lead to the likely closure of the business" due to "significant loss of revenue and loss of customers due to the Racine order" and asked the court to find it, "unlawful, invalid and unenforceable."
On Friday, Racine County Circuit Court Judge Jon Fredrickson issued a temporary injunction, halting the city's COVID-19 restrictions while the suit works its way through the court system. The next hearing for the case is scheduled for July 13. It had been scheduled for Friday, but on Tuesday Frederickson changed the date in light of the new city ordinance.
During the discussion on Monday night, Peterson said he didn't see why the ordinance had to be rushed in and that he preferred to wait for the court's decision. Lemke argued that waiting for a final outcome for the lawsuit could take months.
One difference between Forward Racine, the Health Department's order, and Safer Racine, the city ordinance, is that the ordinance does not cover the villages of Elmwood Park or Wind Point. Forward Racine was implemented by the Health Department, which covers the city and the two villages, while Safer Racine, since it is city ordinance, only applies to the City of Racine.
The timeline
According to the timeline laid out in the ordinance, Bowersox is to evaluate the data by June 30 and update the restrictions accordingly. According to the latest numbers published by the Health Department, there are 312 active cases within its jurisdiction. As of Monday, the city had met all the criteria for loosening restrictions under Safer Racine.
Bowersox said the June 30 date was chosen because the Health Department would have the results from the community testing site at Horlick High School and at Racine long-term care facilities. She said her department should receive those results later this week.
In photos: Racine rallies to celebrate Juneteenth
Carey Norris, aka DJ Mr. 262, emcees at the Juneteenth Rally
Battle Mode and a U.S. flag bandanna-mask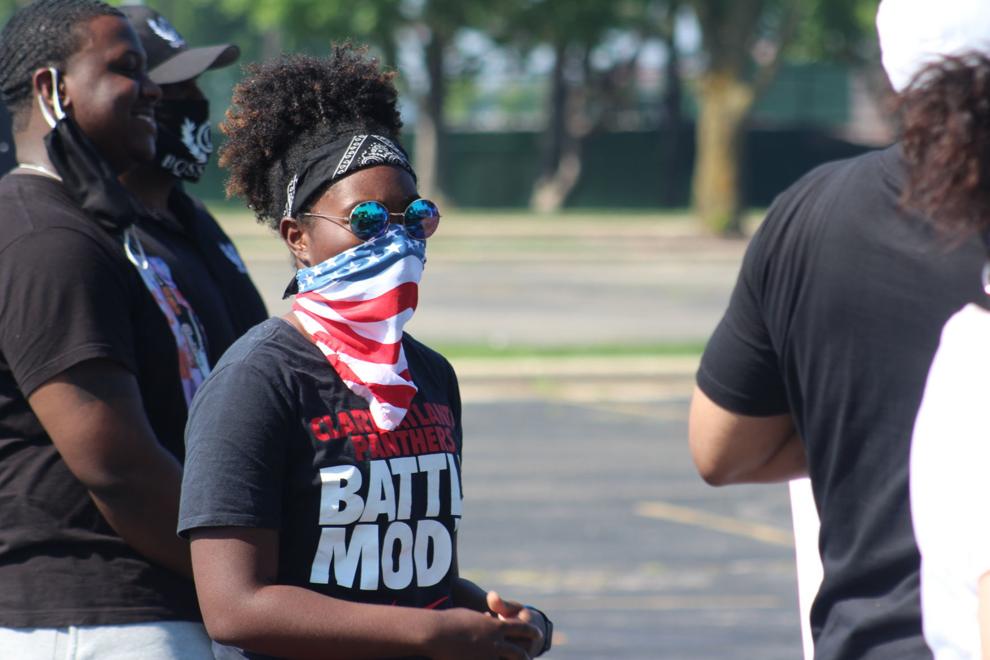 "I'm Black I'm Proud" Juneteenth 2020 tees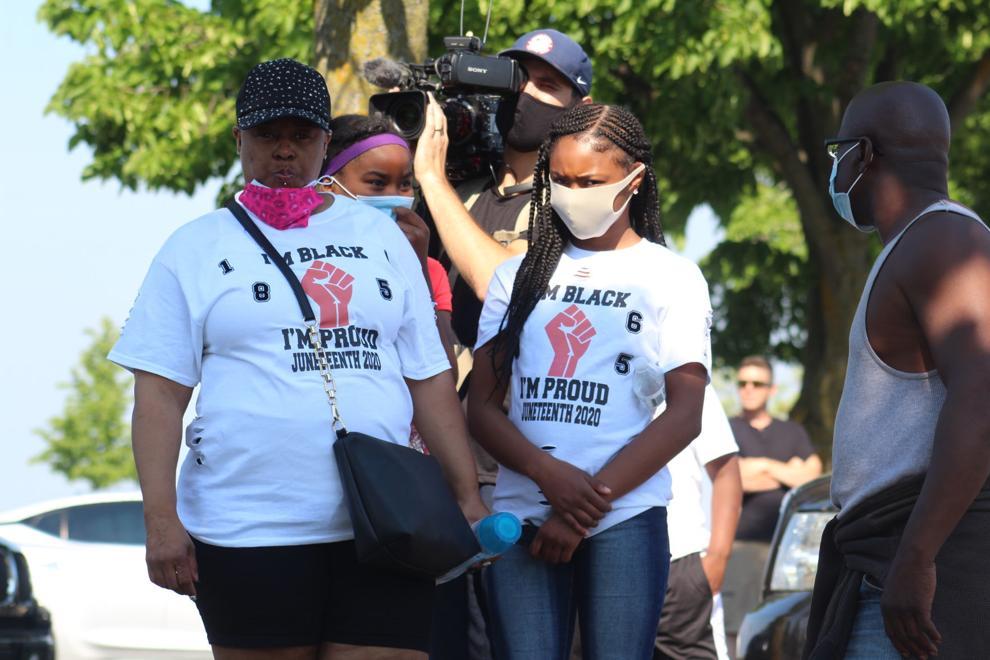 Masks at Juneteenth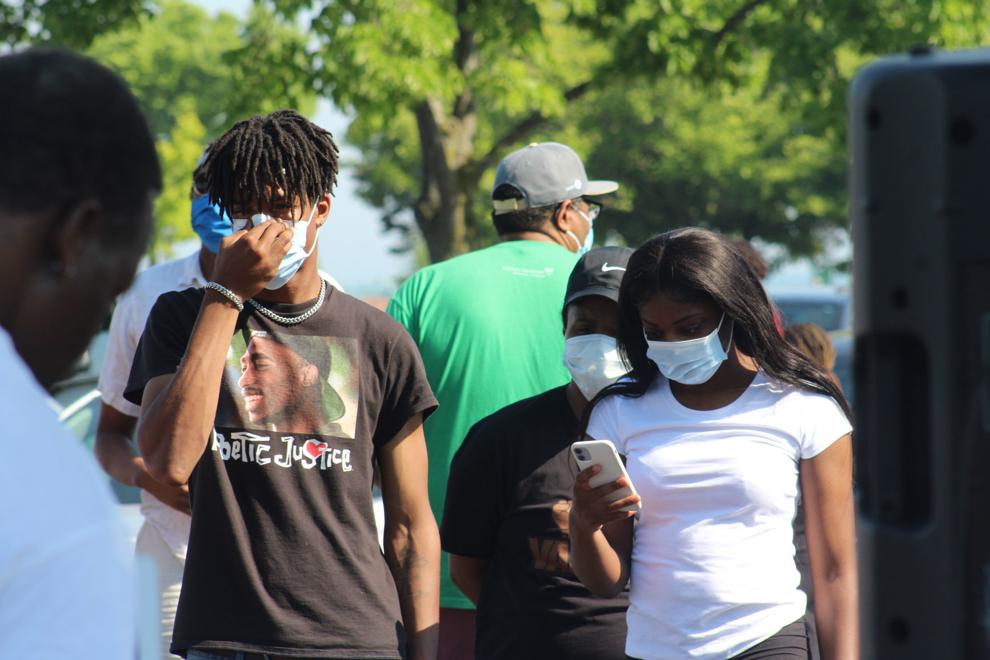 Caron Butler fist up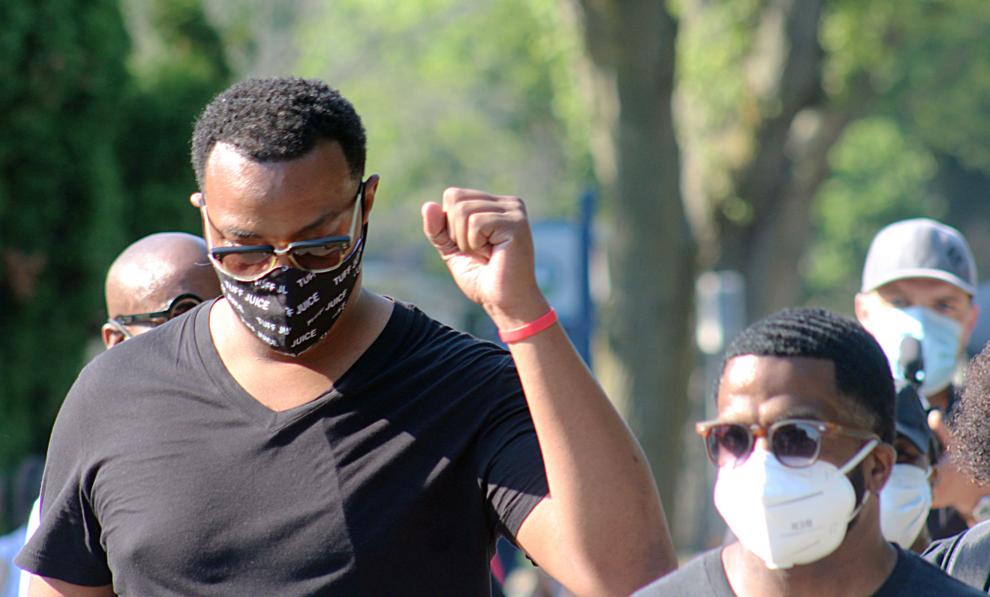 Wisconsin NAACP Criminal Justice Chairman Corey Prince addresses the crowd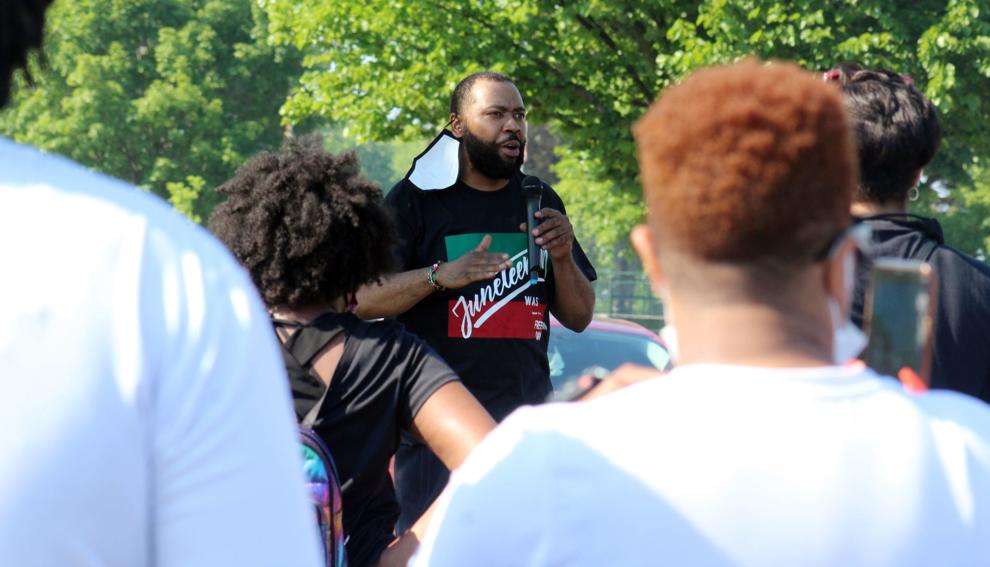 "I stand with Black Lives Matter" at allies' rally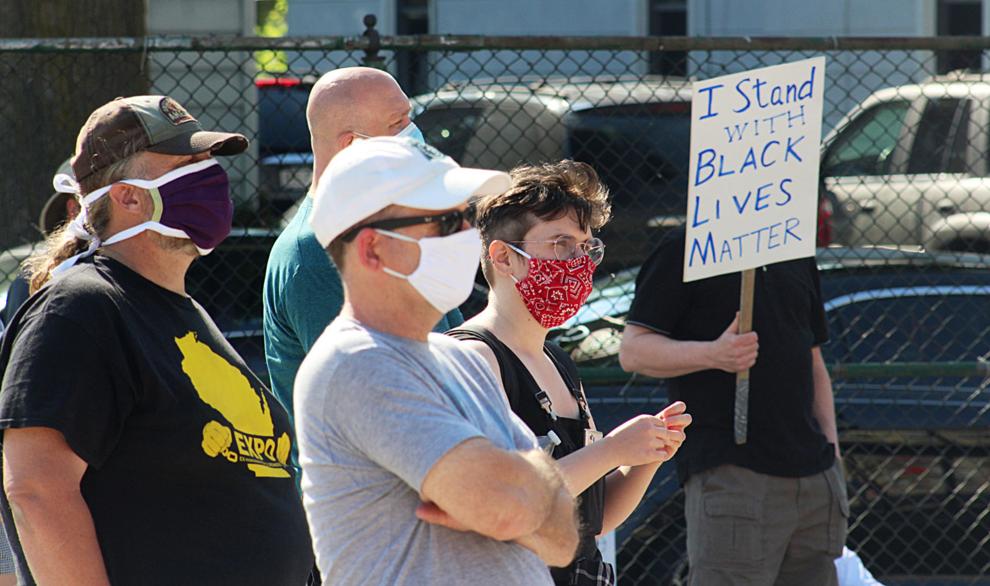 "Black Lives Matter" / "No Justice No Peace"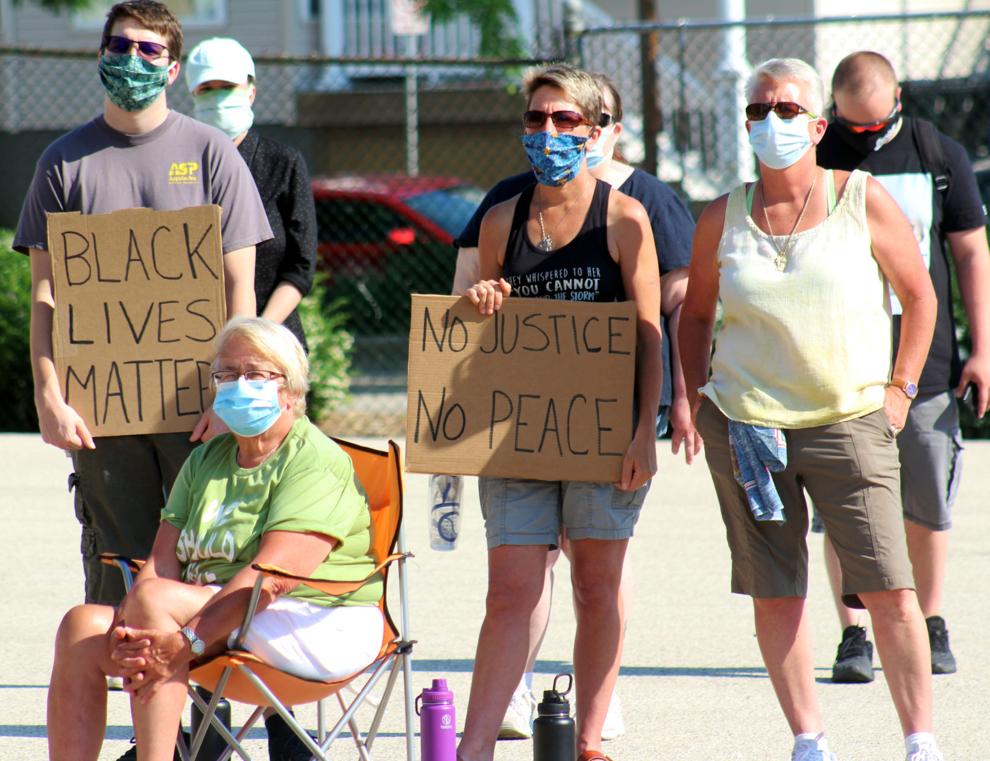 Alderman John Tate II addresses allies' rally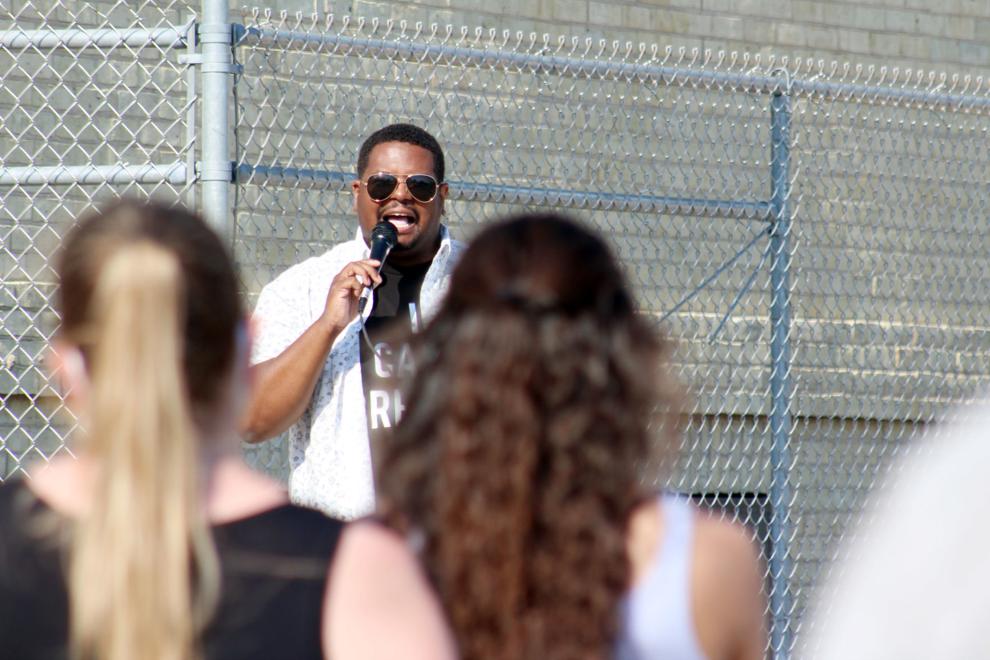 Signs call for change at allies' rally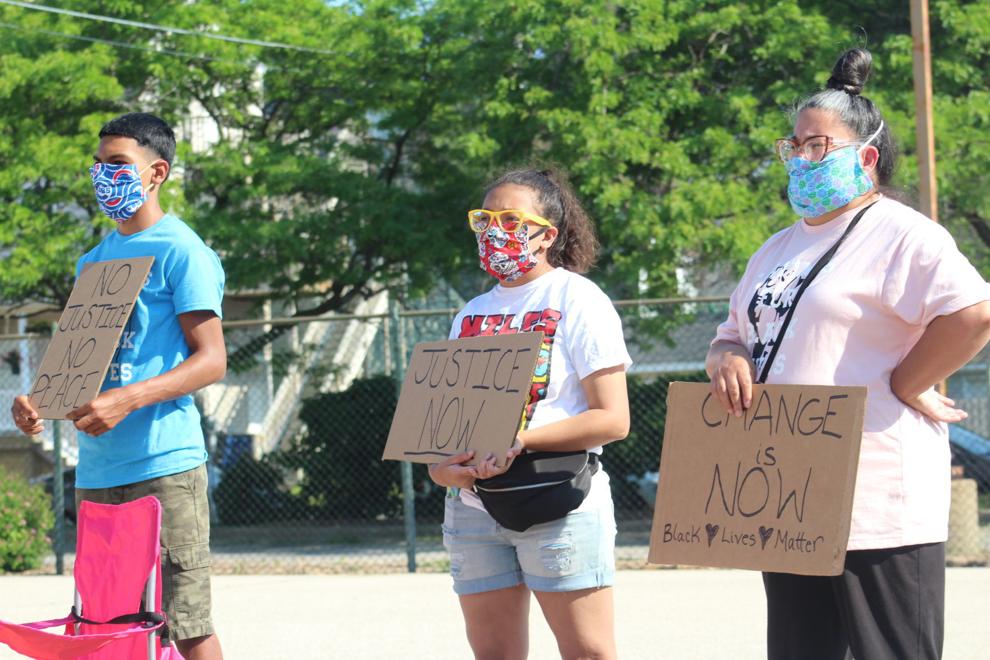 Signs call for change at allies' rally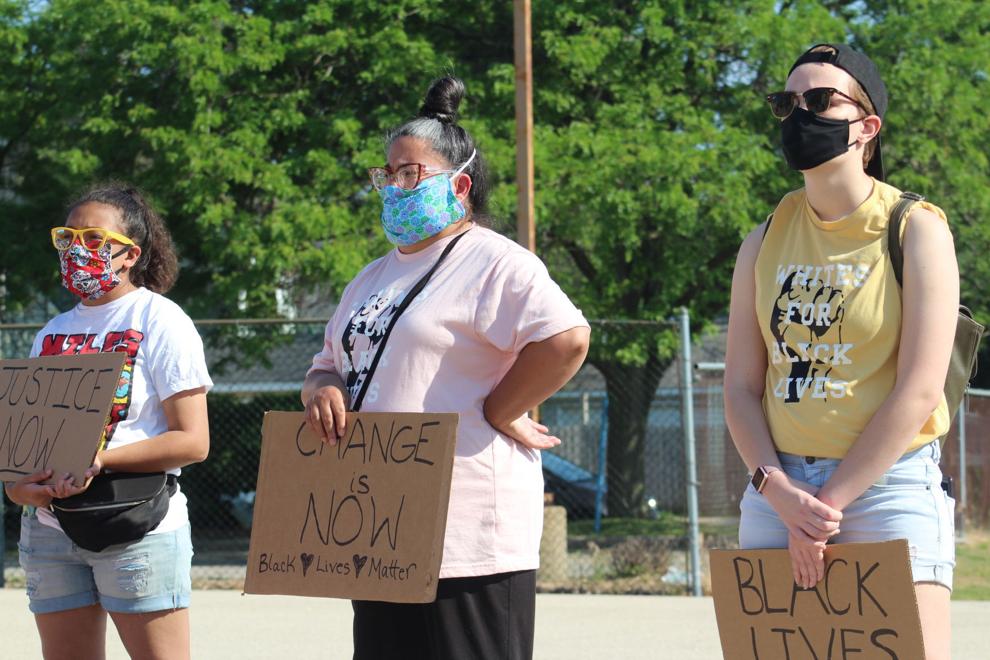 Black Lives Matter tee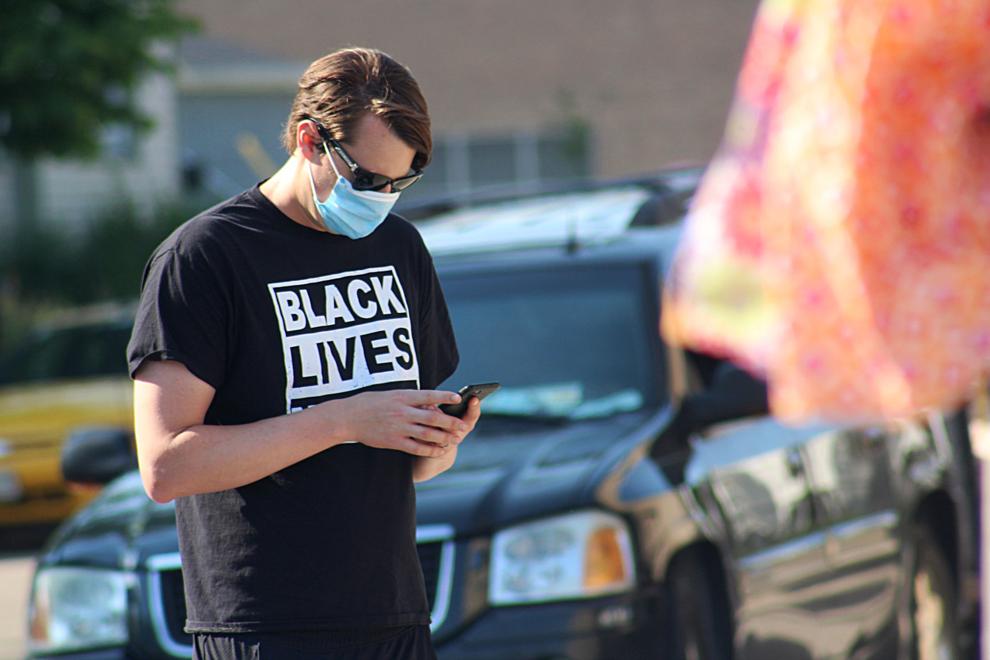 On his shoulders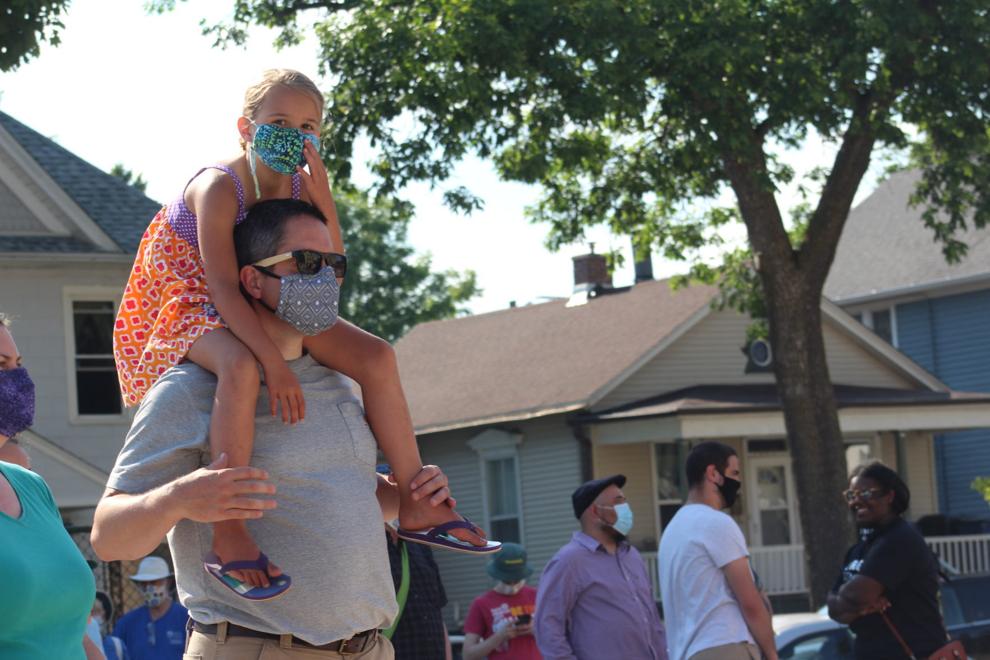 On his shoulders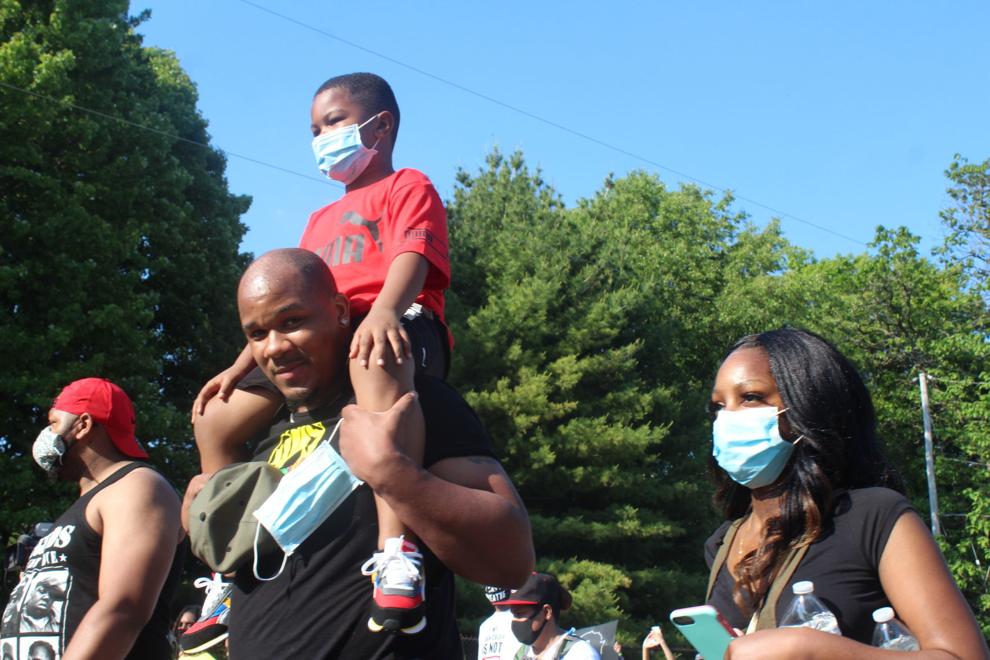 Black Lives Matter at allies' rally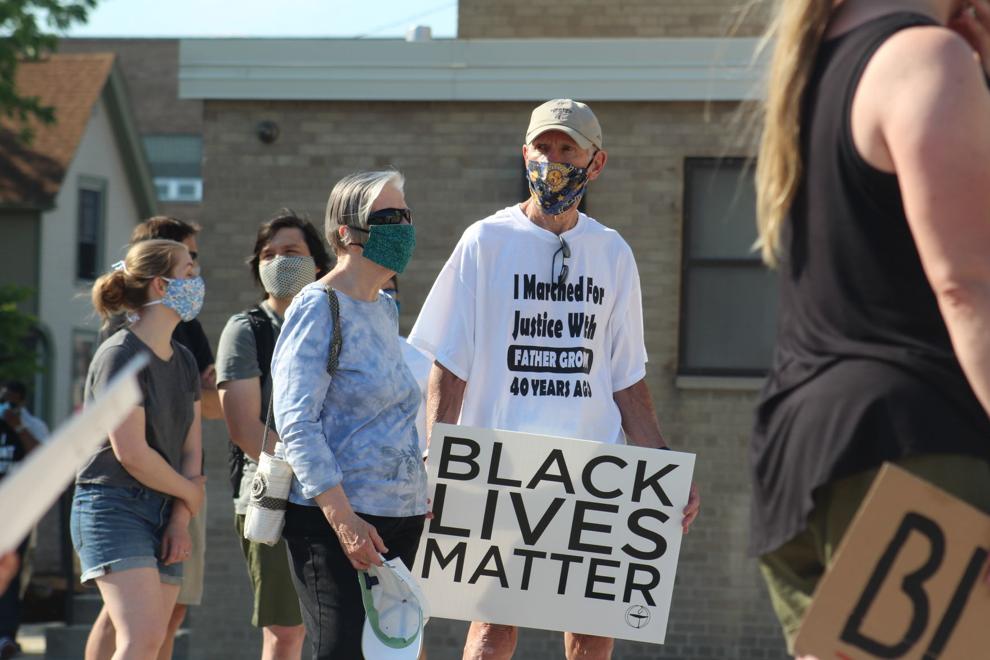 Marching for justice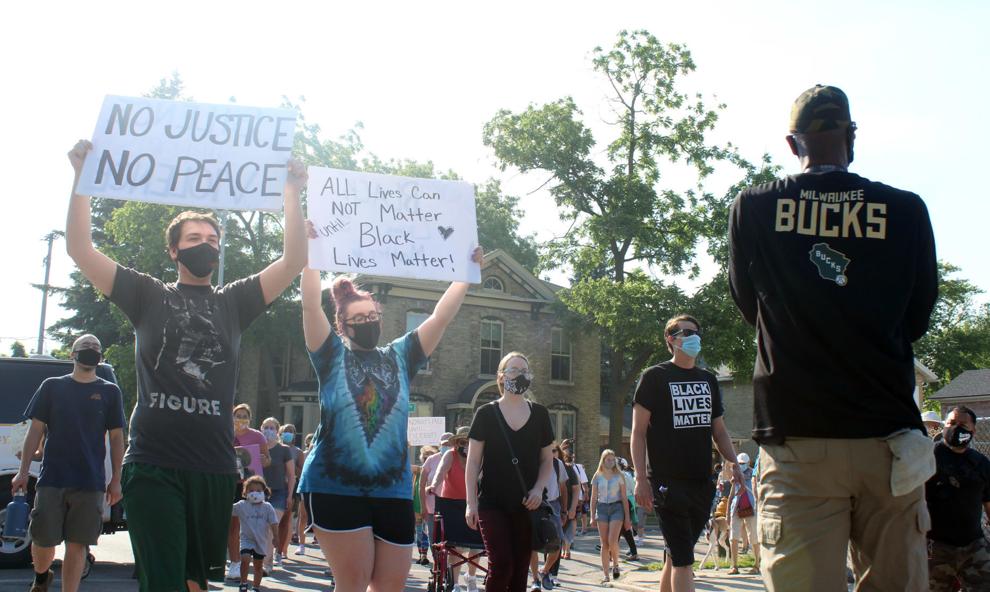 Marching for justice, led by Carl Fields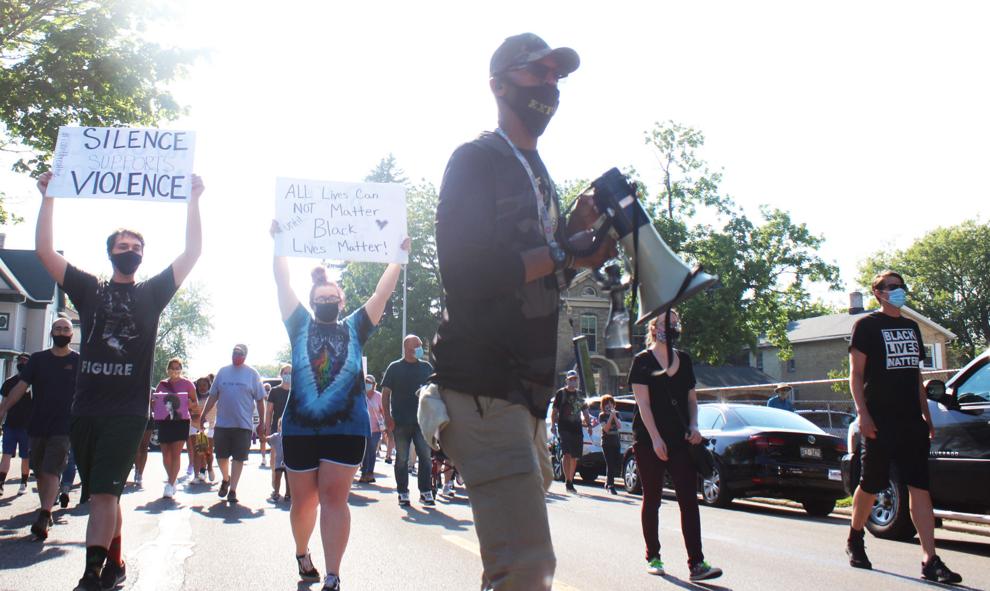 Black Americans rally reaches 14th St. and Wisconsin Ave.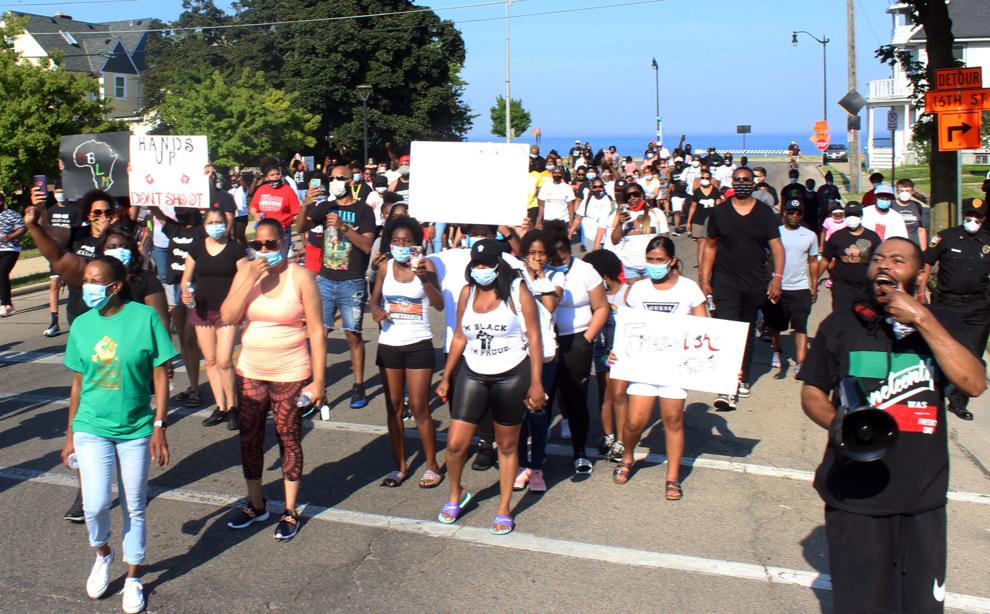 Marching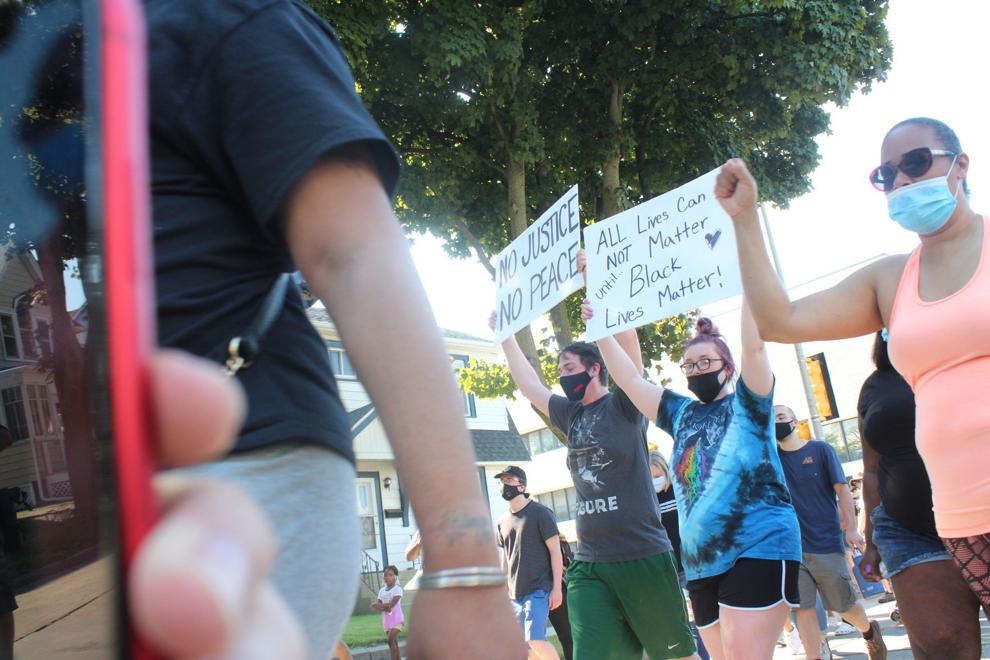 Marching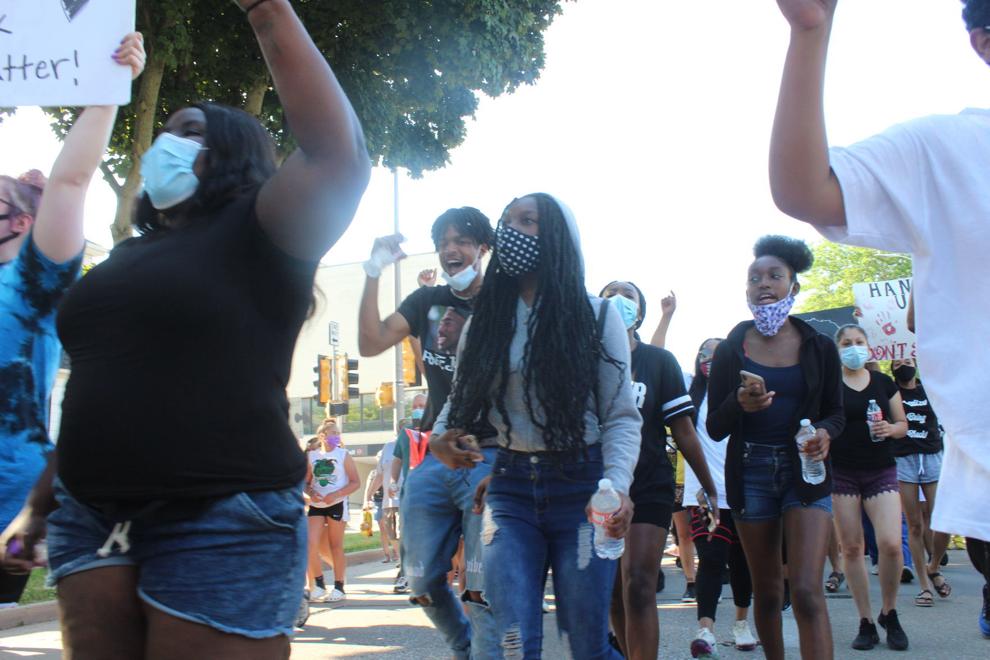 BLM and Hands Up Don't Shoot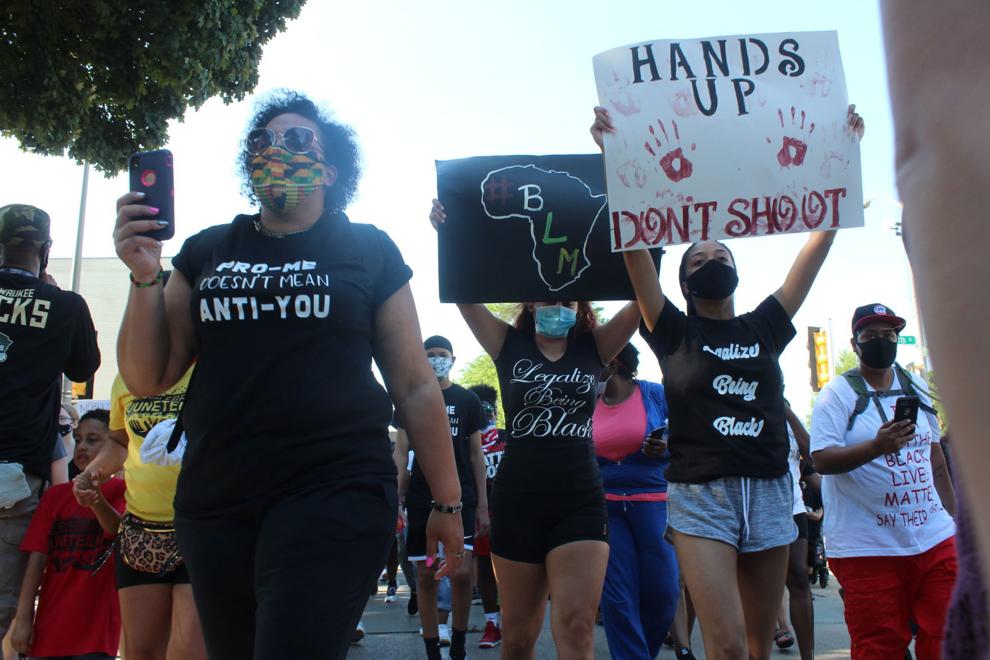 Young ones marching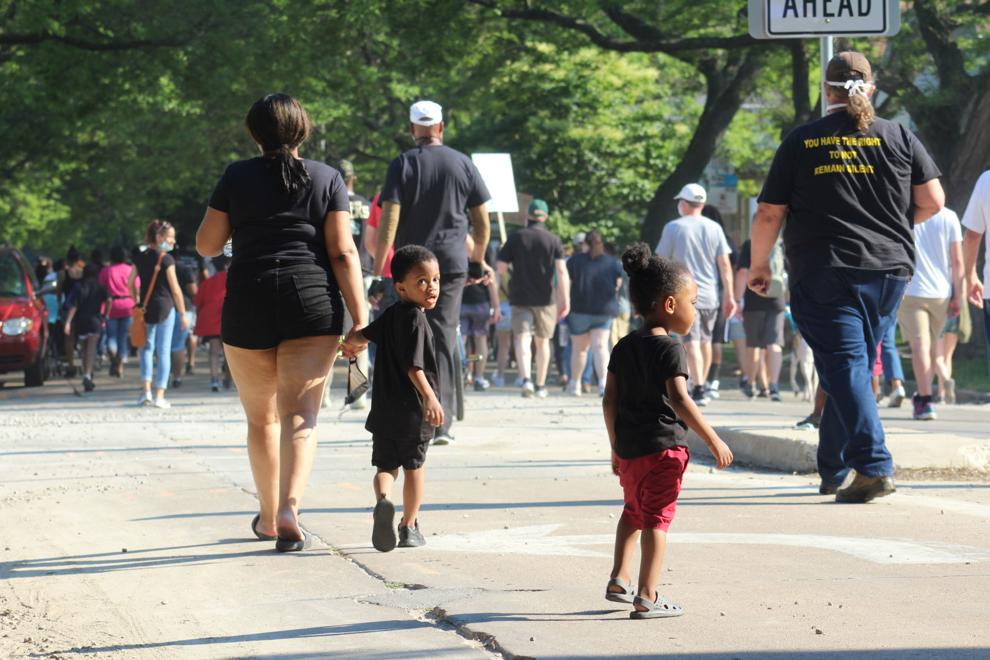 Olympia Brown Unitarian Universalist Church shows solidarity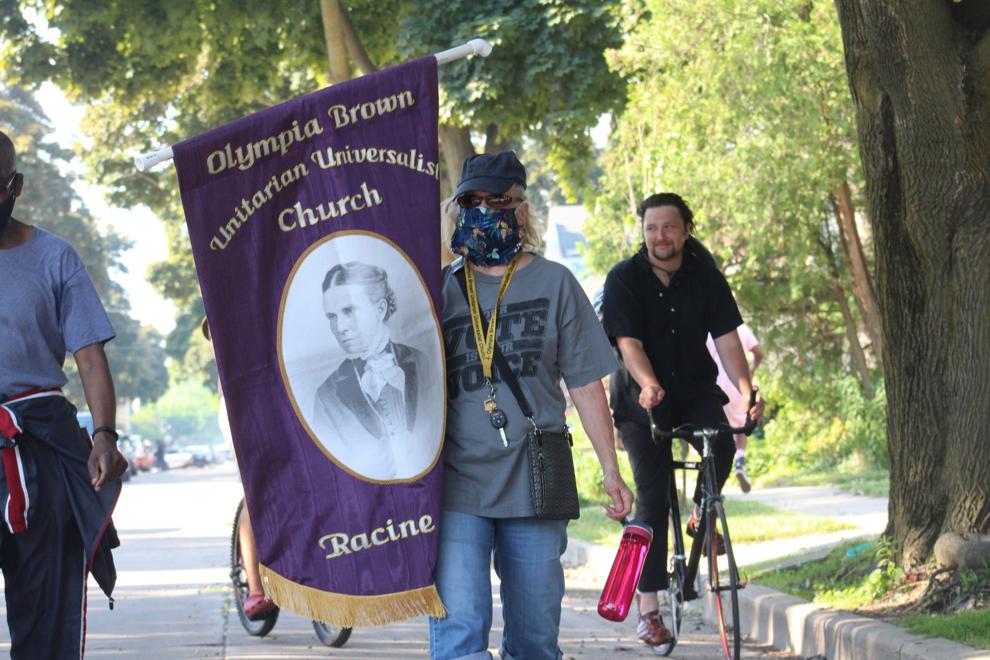 Cheering on marchers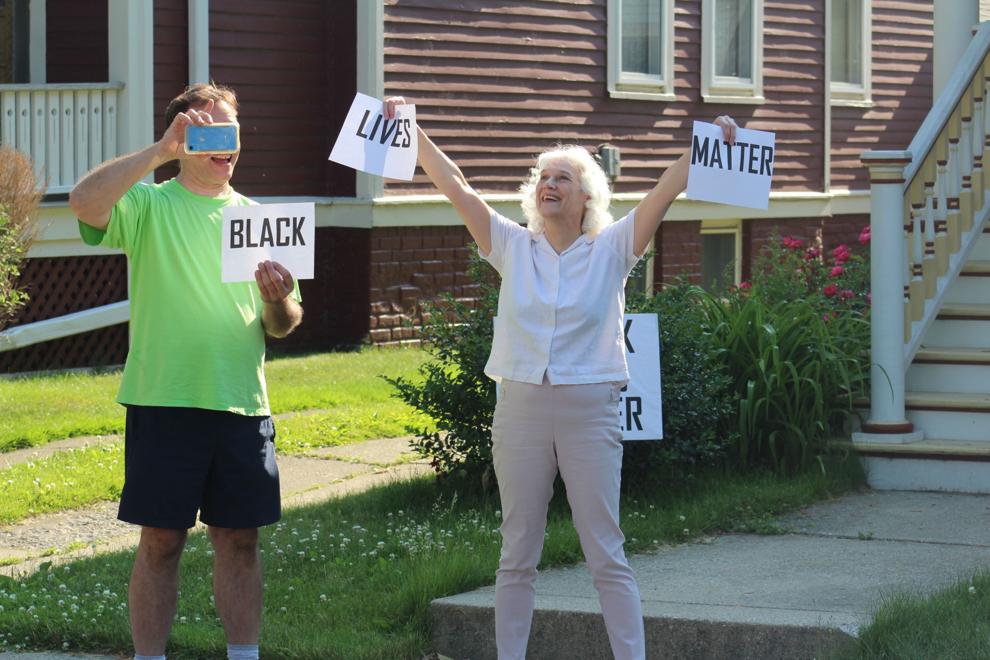 Marching toward Dr. John Bryant Community Center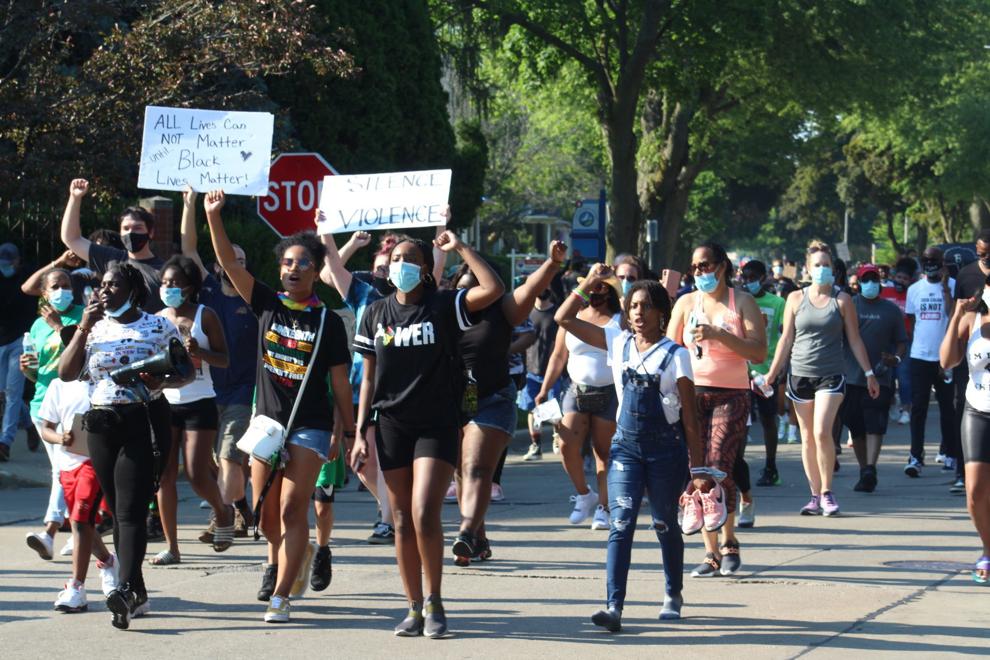 Marching with fists raised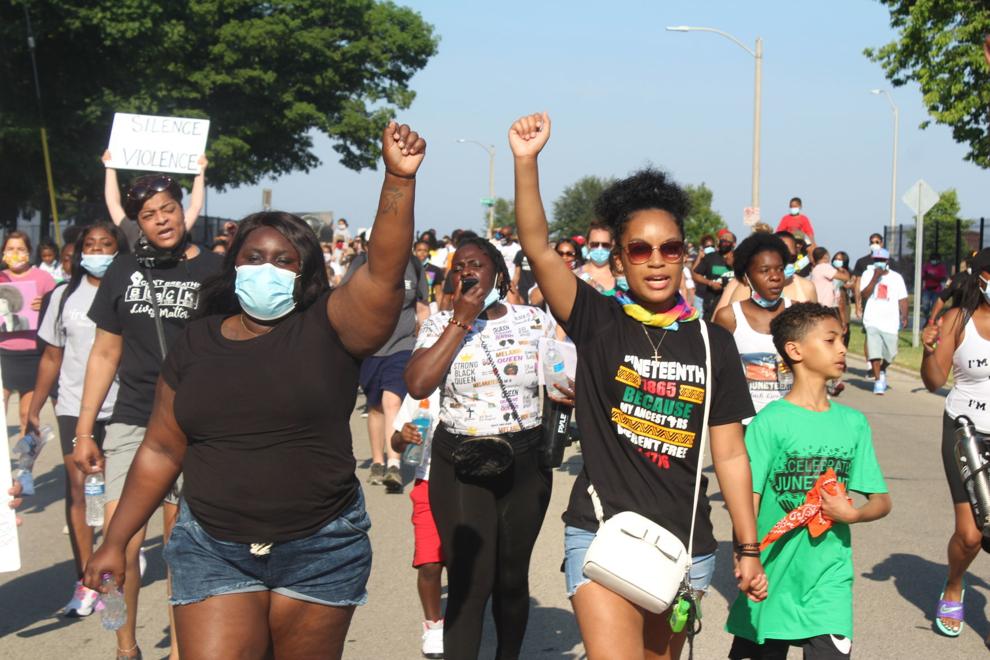 All ages marching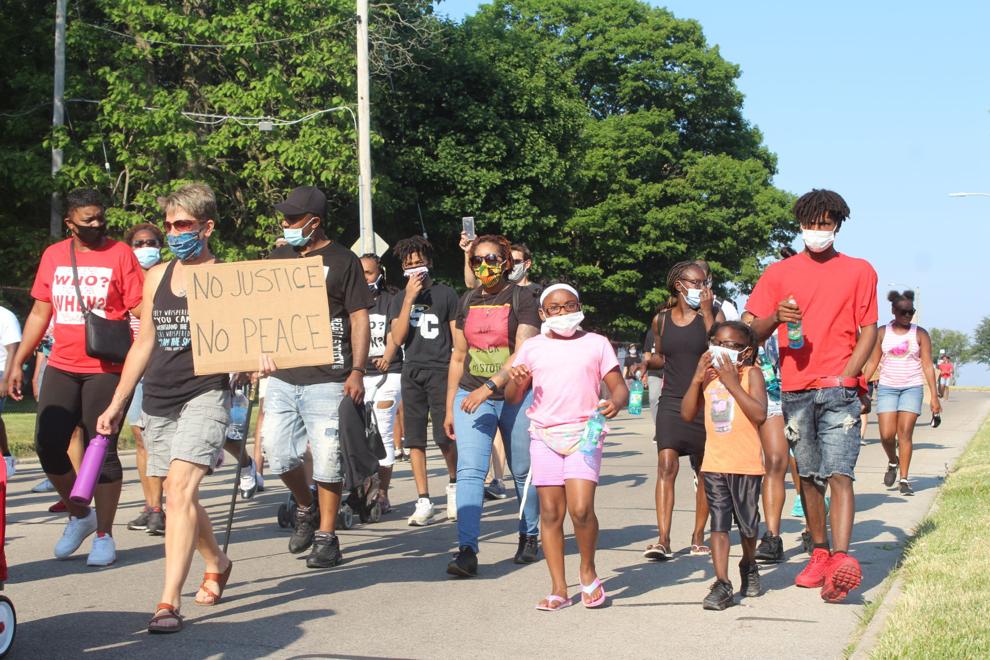 NBA All-Star and Racine native Caron Butler takes the megaphone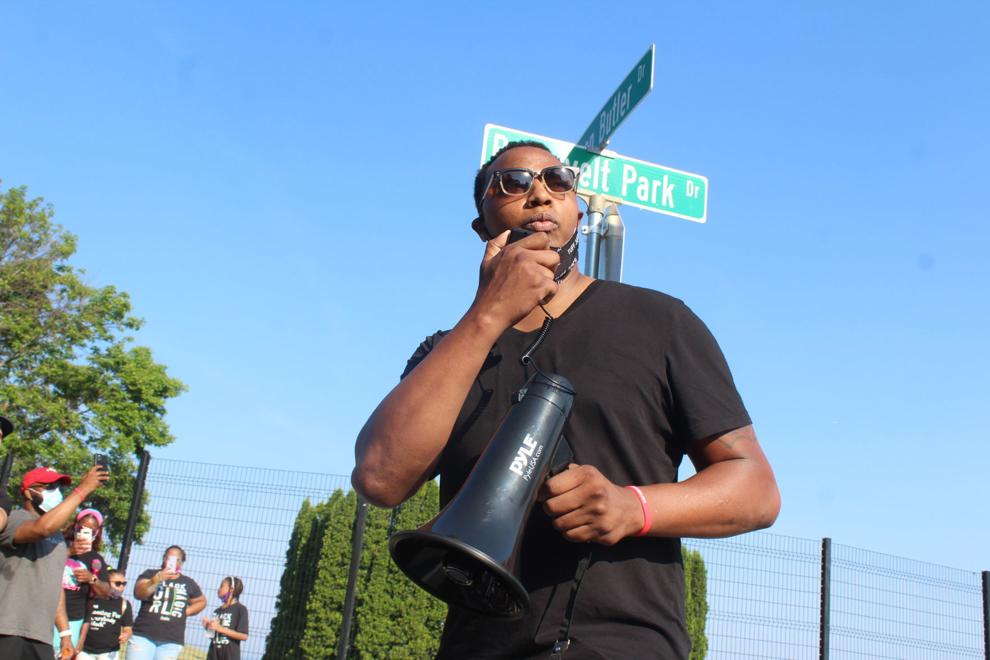 NBA All-Star and Racine native Caron Butler takes the megaphone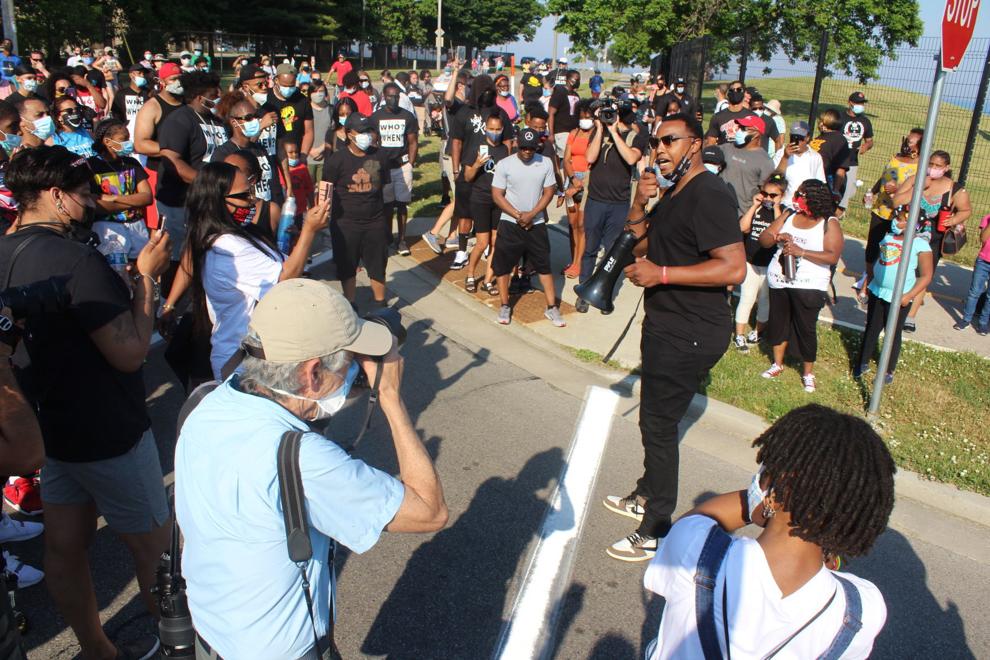 NBA All-Star and Racine native Caron Butler takes the megaphone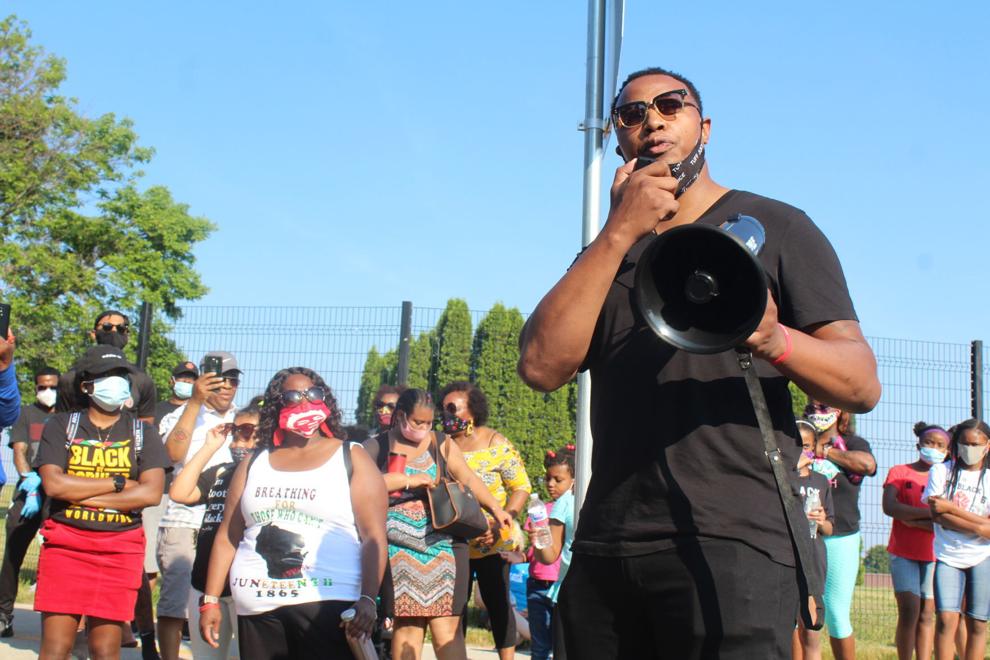 Alfonso Gardner, of Racine, shows off his "Make America Obama Again" hat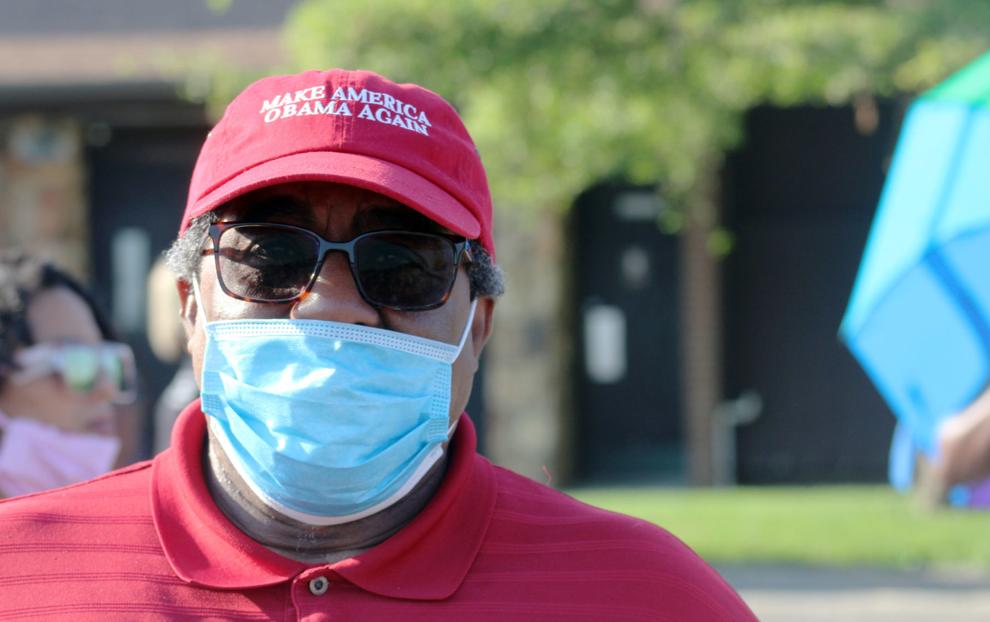 Sakinah Abdullah, of Racine, wears a shirt honoring her parents, the Sabirs, who helped bring Juneteenth to Racine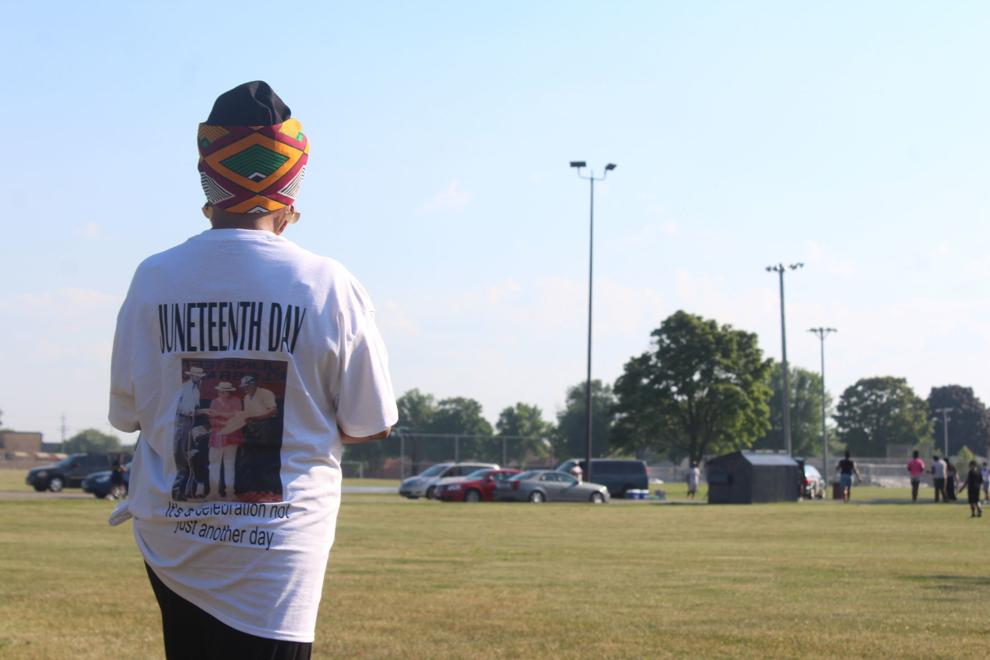 Fist up in a Darth Vader tee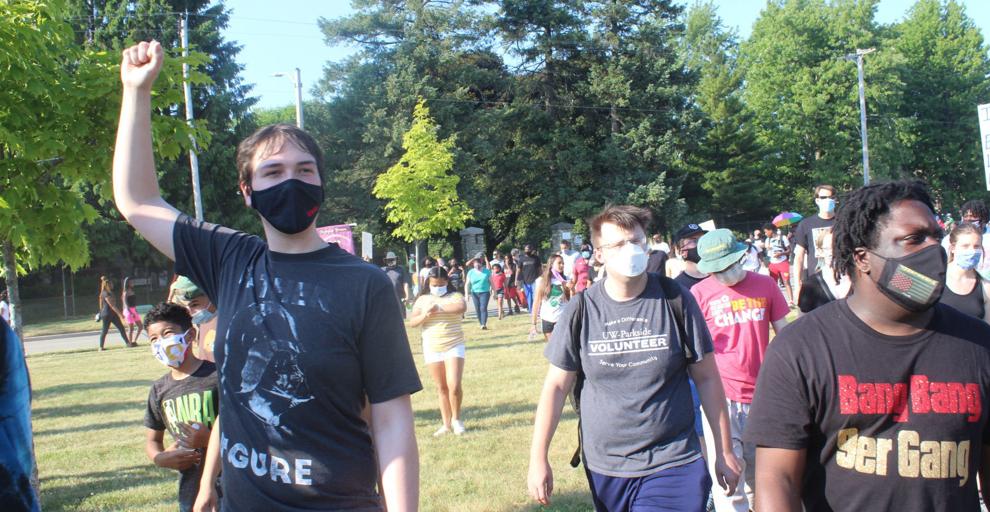 Kameron West passes out water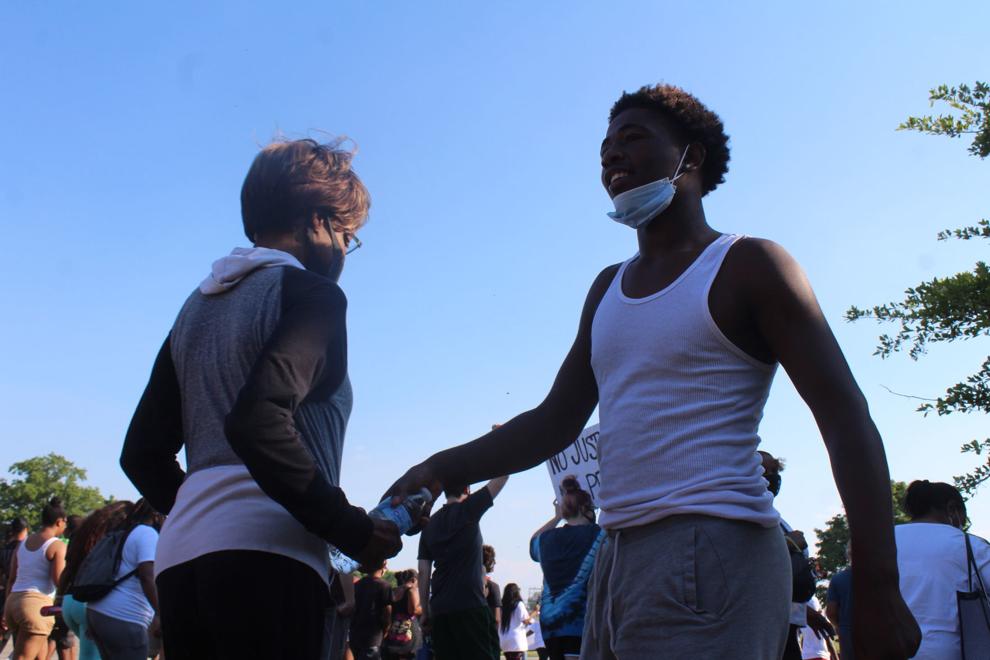 Fists up at Dr. John Bryant Community Center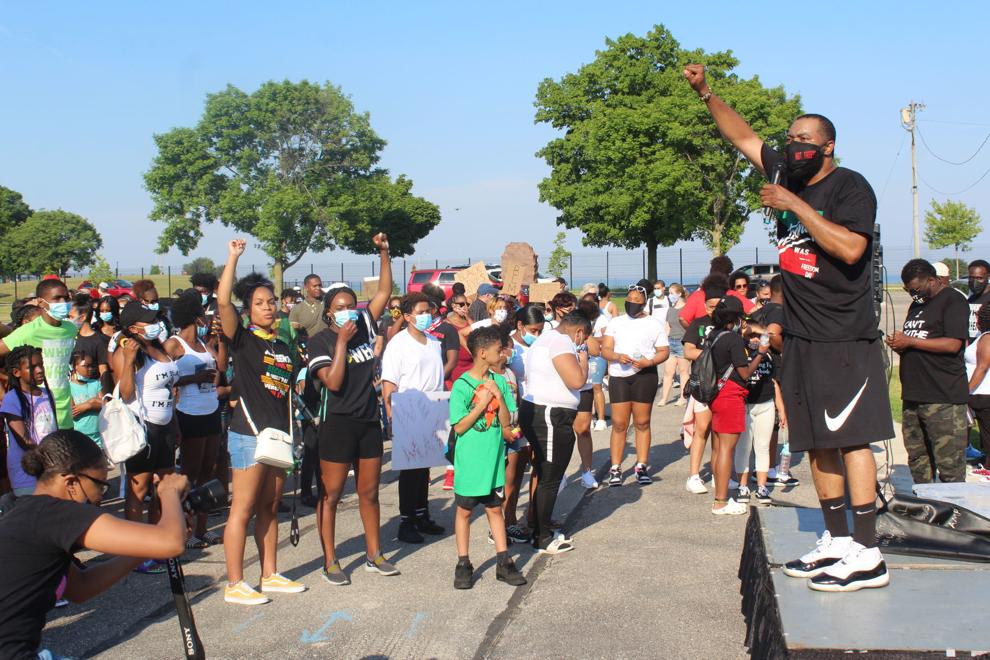 Fists up at Dr. John Bryant Community Center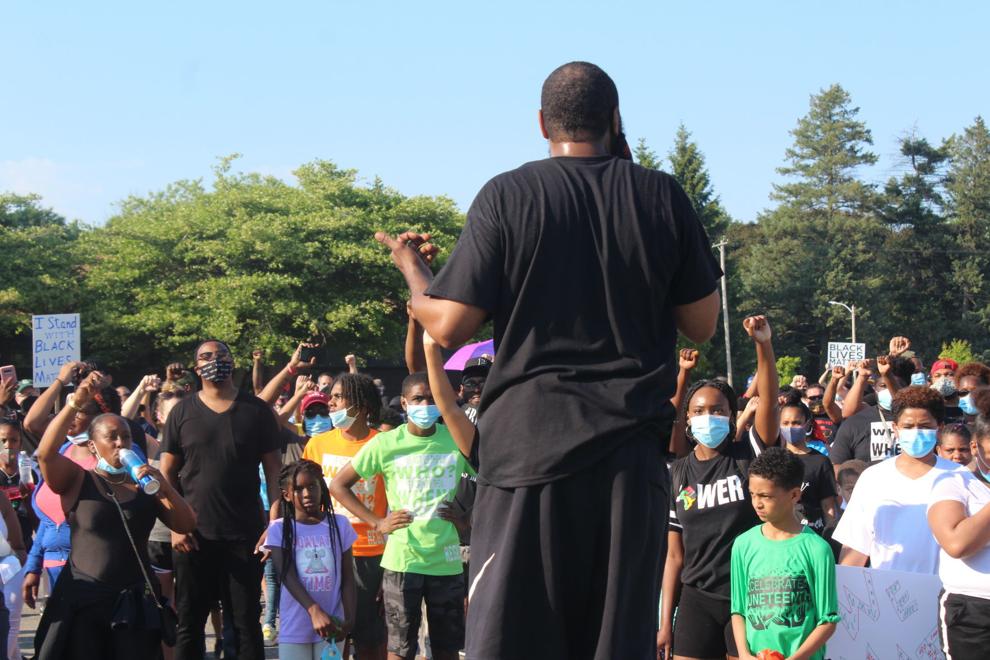 Fists up at Dr. John Bryant Community Center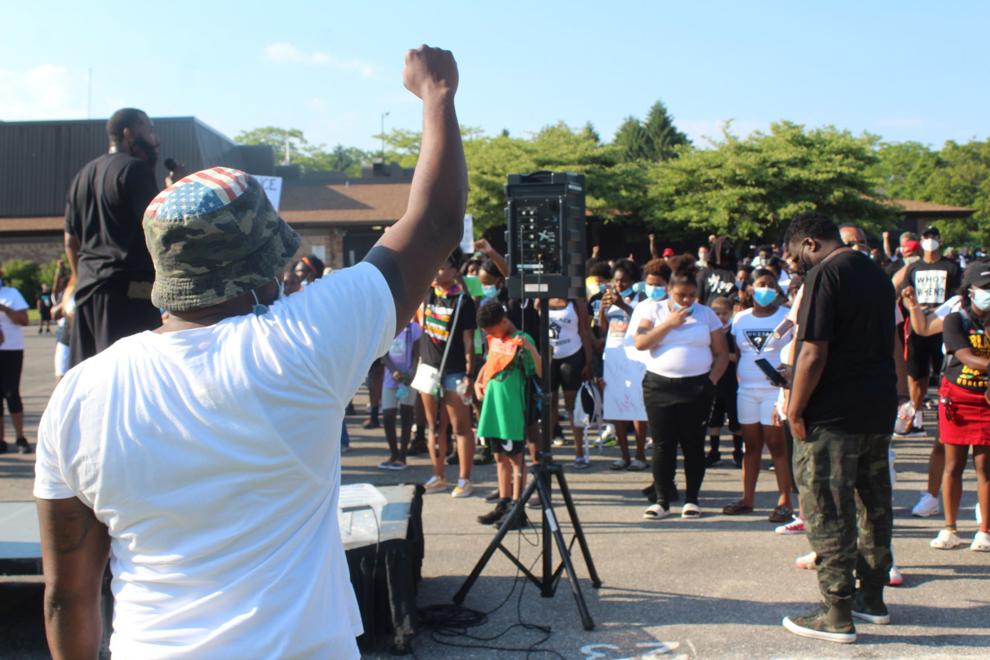 Juneteenth power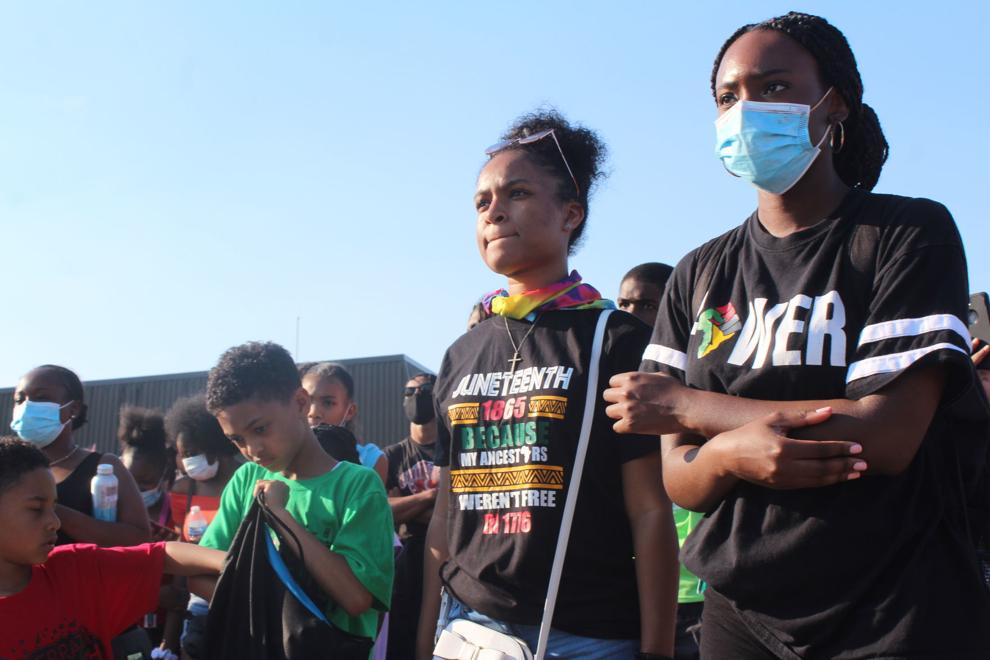 In the crowd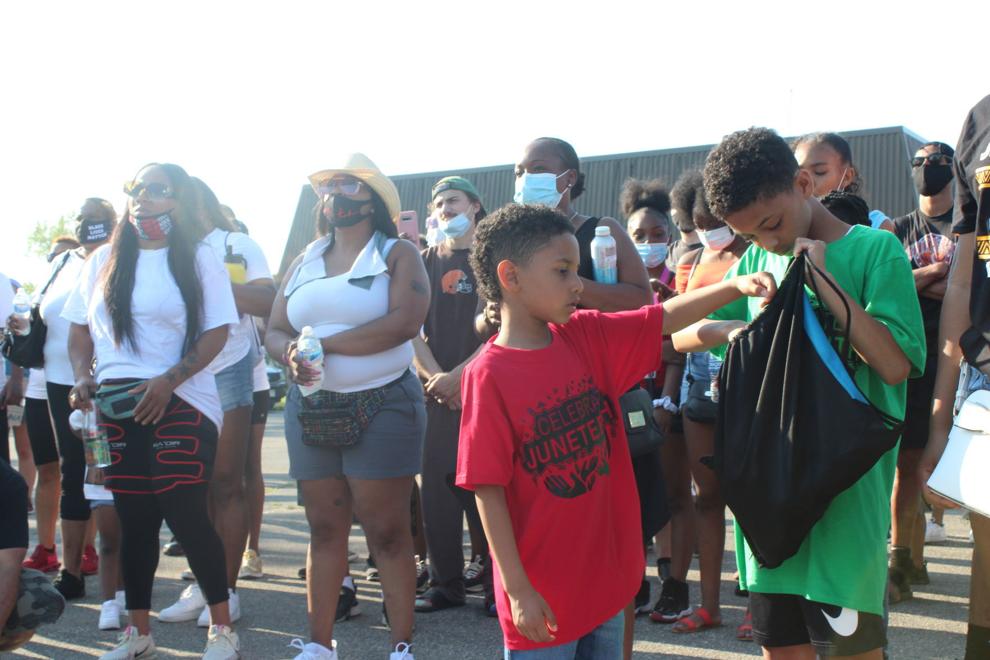 Tiwan Strong sings "A Change Is Gonna Come"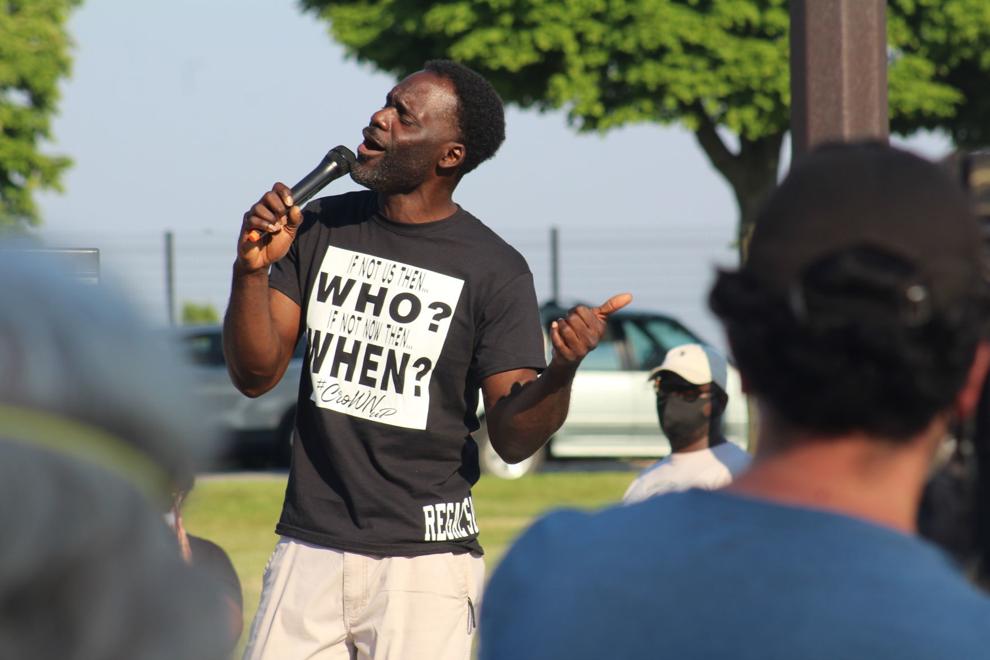 Tiwan Strong sings "A Change Is Gonna Come"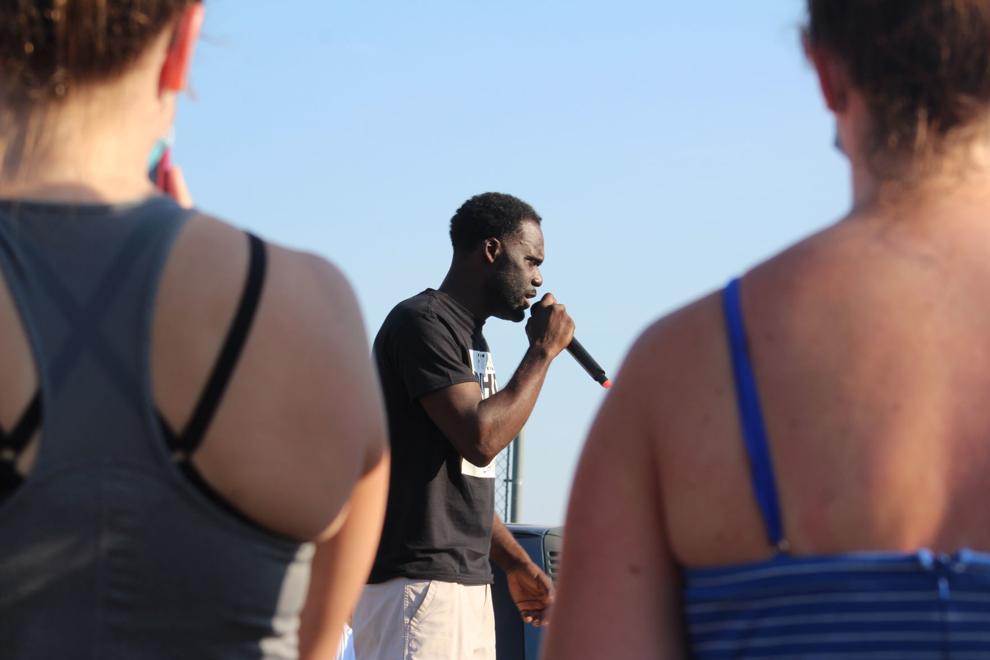 Boys in Black Lives Matter tees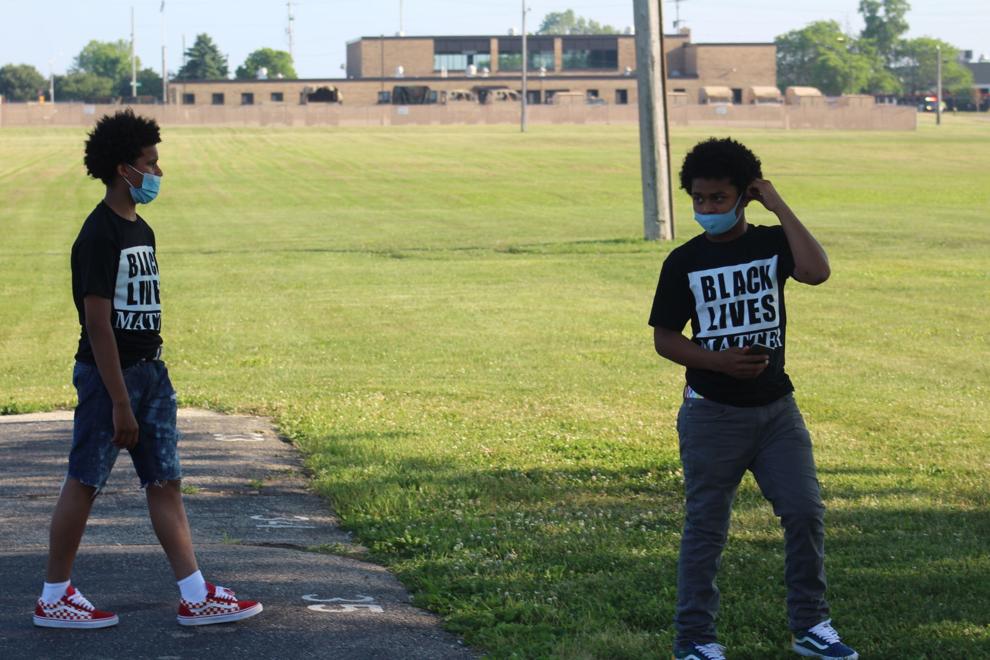 Posing after the rally