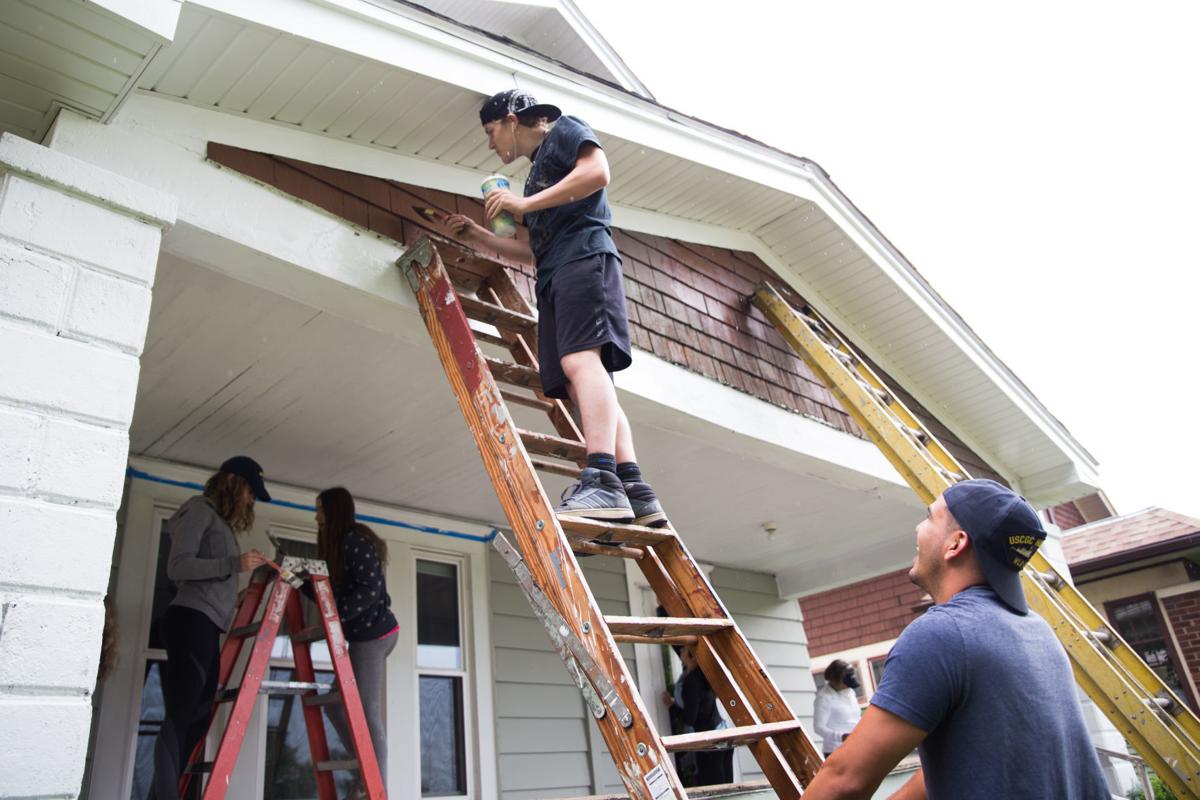 RACINE — The city is officially launching a program offering financial assistance to Racine homeowners for home repairs.
Racine homeowners can receive loans ranging from $500 to $20,000 to address building or health code orders or property maintenance issues that would qualify as building or health code violations.
"I have seen the conditions first-hand and heard the message loud and clear from our residents that the City must to do more to reinvest in our neighborhoods," Mayor Cory Mason stated in a press release on Thursday.
During the budget hearings last fall, Mason proposed an initiative which would provide low-interest loans — with possible loan forgiveness for low-income households — to address substantial home repairs.
The 2019 budget allocated about $680,000 for the project, which was drawn from Tax Incremental District 8, which includes properties surrounding State Street from Memorial Drive to its intersection with the Root River.
You have free articles remaining.
Rebuilding Racine
The Neighborhood Homeowner Repair Program, or "Rebuild Racine," will set repayment according to the Area Median Income (AMI) as defined annually by the U.S. Dept. of Housing and Urban Development.
An applicant with an income level at or under 80 percent of AMI ($60,000 for a family of four) could receive zero interest and have their loan forgiven after five years.
An applicant between 80 percent and 120 percent ($90,000 for a family of four) could have half of their loan amount forgiven with a 3 percent interest rate on the other half.
An applicant between 120 percent and 140 percent ($105,000 for a family of four) would not be eligible for loan forgiveness and would pay 3 percent interest.
The scope of work for the loans will be limited to the work necessary to bring the property in compliance with city building and environmental health codes. Homes must be inspected before and after the work is completed, all work must be performed by certified, licensed contractors who will be required to guarantee their work for at least one year and any necessary permits must be obtained.
"As a City, we want our residents to have safe homes that are compliant with both the building and environmental health codes," Mason stated. "We also realize that fixing code violations can get expensive, and that not everyone has the cash to address issues quickly. That is why we have made these loans available to everyone — your income level should not be a barrier to having a safe home."
More information and loan applications are available through the Neighborhood Services Division at 262-636-9476. Applicants can also fill out a pre-application at www.racinehousingloans.com.
"I have seen the conditions first-hand and heard the message loud and clear from our residents that the City must to do more to reinvest in our neighborhoods." Racine Mayor Cory Mason
"I have seen the conditions first-hand and heard the message loud and clear from our residents that the City must to do more to reinvest in our neighborhoods."

Racine Mayor Cory Mason