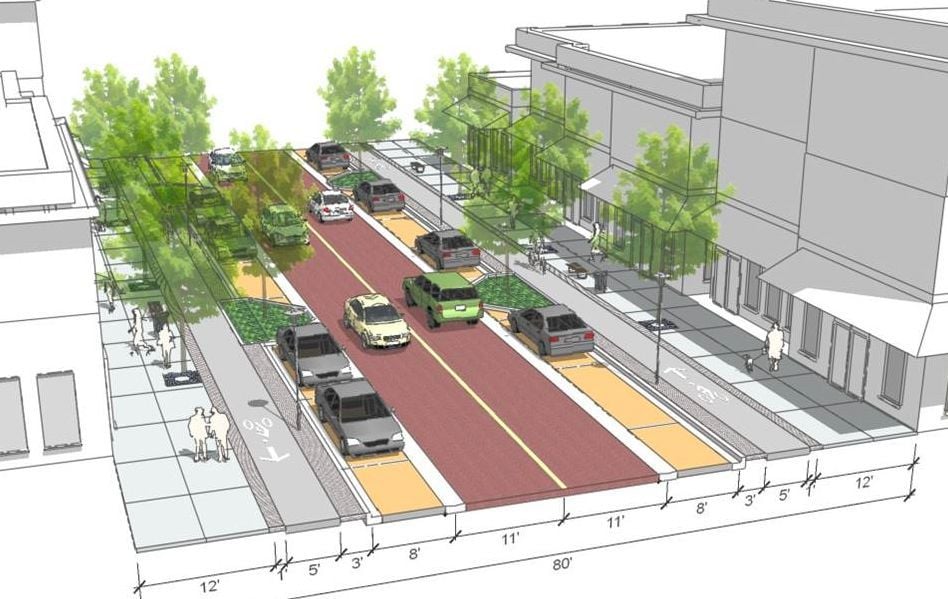 RACINE — While the city doesn't have immediate plans for enacting the redesign recommendations in the Toole Design Group's study of Monument Square and Downtown Racine, that doesn't mean the study will be filed away and forgotten.
Wednesday's meeting, during which Jeff Hintz with City Development presented the broad strokes of the study, was the first step in the process.
Next city officials have until Dec. 20 to notify adjacent communities and the public about the process. A Committee of the Whole meeting, which includes all members of the City Council, will need to be scheduled in January during which the plan will be presented to that body.
The public hearing, at which the community can provide feedback on the study, is tentatively scheduled for Jan. 23. If everything goes according to plan, the City Council is scheduled to make a final decision on Feb. 4.
Some of the recommendations listed in the study include more detailed studies, such as a functional review of parking ramps or feasibility studies for technological improvements.
Ken Ray, Toole's deputy director of landscape architecture, listed the firm's observations about what Monument Square is lacking, including these points:
The surrounding streets are barriers.
The hard surface to soft surface proportion is wrong.
It has a lack of shade.
There is no "clear plaza function."
The small monuments and art are hidden by hedges.
The metal bollards, or posts, are unnecessary.
The redesign envisions much more grass and many more trees than the current Monument Square has. Toole also recommended a small water feature within the square's south end.
Ray said changing Downtown's one-way streets to two-way streets would be a precursor to redoing Monument Square. With those changes, Toole's redesign of Monument Square recommends replacing its angle parking with parallel parking, to widen the sidewalk in front of the businesses and thereby invite more outdoor seating and dining options.
The city took one step towards implementing the study's recommendations earlier this month when it commissioned Strand Associates to study three options for rerouting Highway 32 off Main Street. The $28,000 preliminary investigation will study whether Highway 32 should be moved to Wisconsin Avenue, Lake Avenue or State Street/Marquette Street.