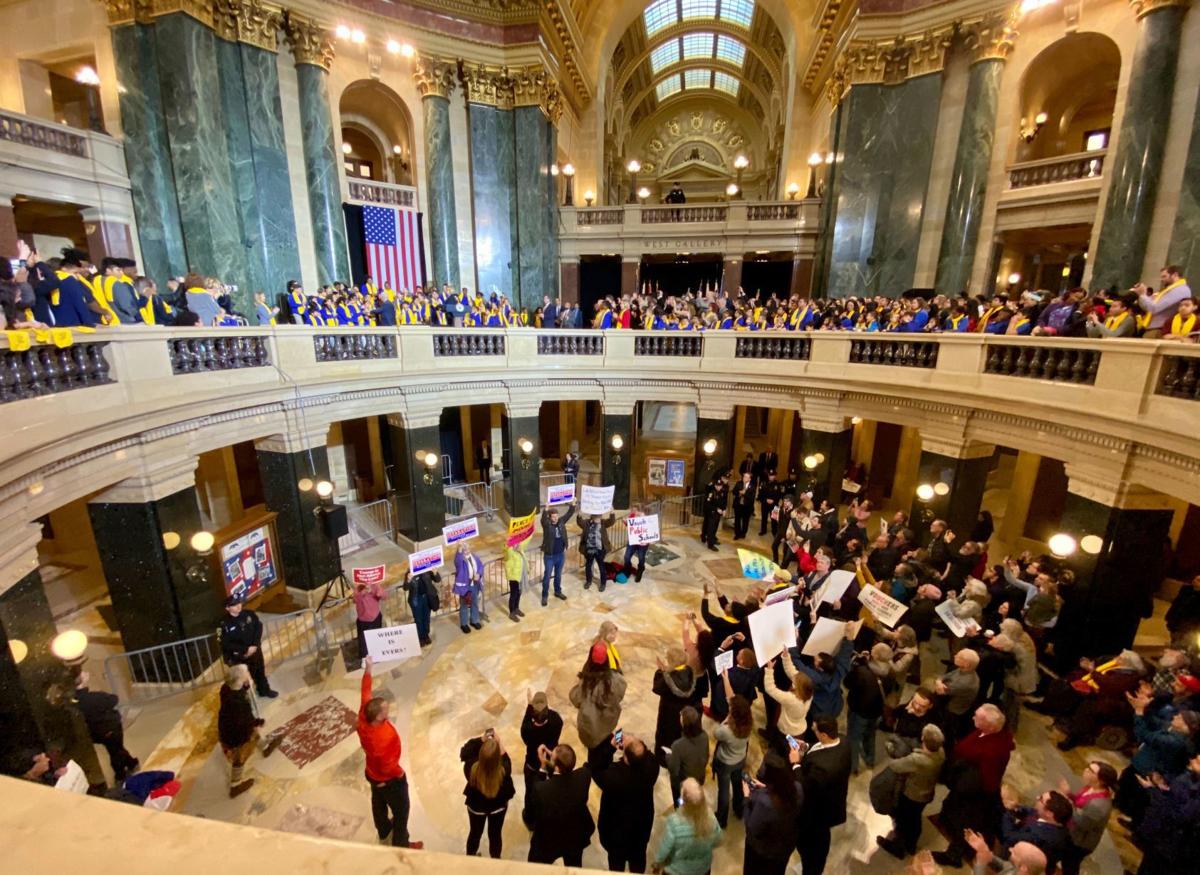 MADISON — Vice President Mike Pence touted Wisconsin's "extraordinary record of school choice" to advocates and students in Madison Tuesday and pledged the program "is here to stay."
In his remarks at the state Capitol, Pence also lauded the state's three-decades-long history with school choice, which began under then-Republican Gov. Tommy Thompson, saying "this is where it all began."
"In Wisconsin and across America, it's clear school choice is an idea whose time has come," he said at the National School Choice Week event.
The former Indiana governor, who said he supported "school choice before it was cool," also took shots at a Democratic bill to phase out school vouchers while drawing attention to Gov. Tony Evers' absence from the Capitol on Tuesday afternoon.
"I know the governor couldn't be with us today so let's make sure he hears this: We're not going to let that happen," he said to cheers from the crowd.
Evers, who told reporters Monday he wasn't scheduled to be in the building during the school choice program, had said on the gubernatorial campaign trail in 2018 he would seek to phase out the state's voucher program — though the effort wasn't included in the former state superintendent's first budget proposal.
Vice President Mike Pence addresses attendees in the Wisconsin Capitol rotunda on Tuesday during National School Choice Week. 
Voices from both sides
The event also included an appearance Education Secretary Betsy DeVos, who was interrupted by protesters on the building's first floor holding signs and chanting "shame" as she spoke. DeVos highlighted a $5 billion tax credit program, called education freedom scholarships, that aim to help families pay for their children's school costs.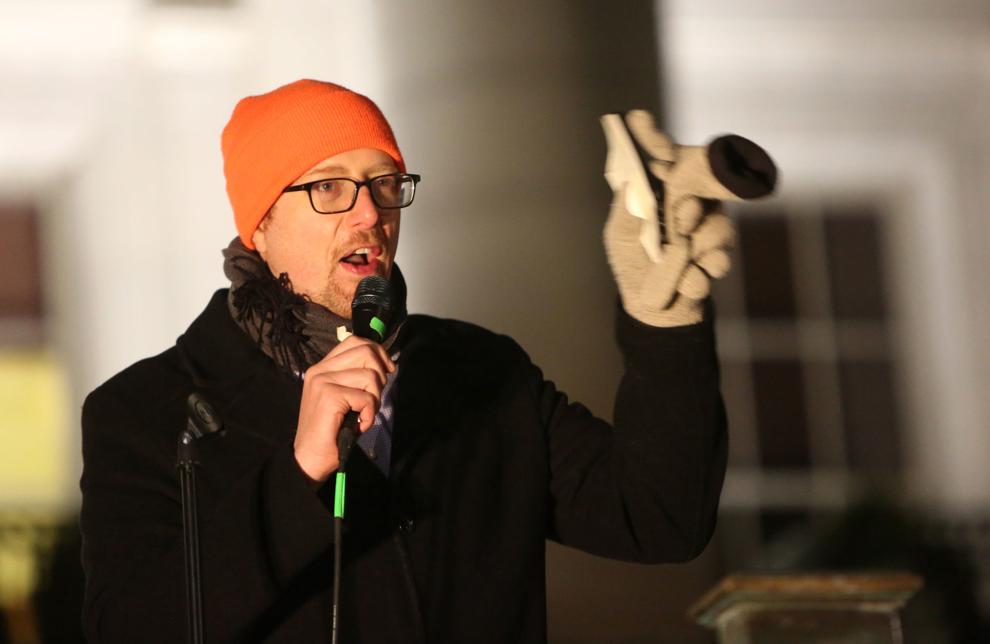 Ahead of the pair's remarks, Wisconsin Democratic Party Chair Ben Wikler slammed the visit as a way "to celebrate the attack on public schools that Republicans have been waging here in Wisconsin for about a decade."
Wikler, who said Wisconsin Republicans have "systematically stripped funding" from public schools and "did irreparable harm to a generation of students," knocked President Donald Trump's administration for having "amped up the fight against public schools."
"Trump and his cronies are sabotaging public education because it's not their children who go to public school," he said.
State Rep. Greta Neubauer, D-Racine, agreed. In a statement released after the event in the rotunda, Neubauer said, "In Wisconsin, every child has a right to an education, and our public schools step up to educate every child. However, voucher school programs don't accept every child and result in reduced state aid to public schools in Racine and in districts across Wisconsin, even if children return to public schools in the same year. Unfortunately, we just can't afford to sustain two separate school systems competing for the same public money."
In her statement, Neubauer pointed out that "The non-partisan Wisconsin Legislative Fiscal Bureau recently released a memo showing that vouchers reduced aid to public schools by $145 million. $18 million of that aid reduction comes from the Racine program, resulting in a 9% funding loss — the largest proportional state aid reduction in Wisconsin.
She supports a bill currently going through the state Assembly that would break down how schools money is being spent between public and voucher schools, rather than a single number.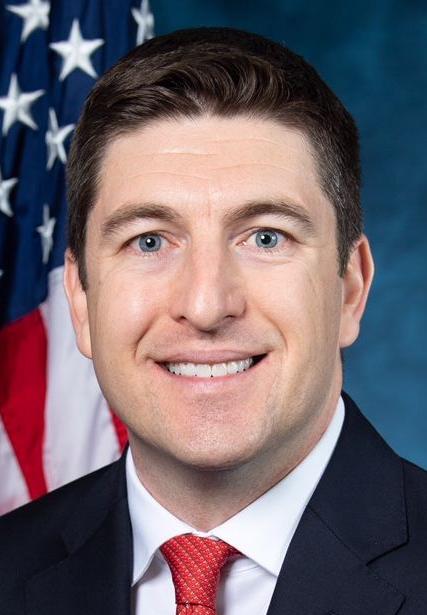 "During this academic year, more than 43,000 students participate in Wisconsin's Choice Programs—more than an 8% increase from last year," he said. "In cities like Racine, participation rates increased by nearly 10%. Why? Because parents want the opportunity to choose a school that is best for their child."
Wisconsin has three different private school choice programs under which certain students receive taxpayer-funded vouchers to attend participating private schools. The Milwaukee program, the state's oldest, began accepting students in 1990-91, while the Racine program did so in 2011-12, followed by the statewide program in 2013-14.
For now, student enrollment caps are only in place for the statewide program, which only allow a certain percentage of pupils in each district to participate. That ceiling gradually increases by 1 percentage point each year until 2026-27, when it's lifted completely.
A separate track, the special needs scholarship program that directs taxpayer dollars for students with disabilities to attend a private school, was first opened to students in 2016-17. The most recent expansions of the choice program occurred under former GOP Gov. Scott Walker and a Republican-controlled Legislature.
Journal Times Reporter Adam Rogan contributed to this report.
Journal Times Reporter Adam Rogan contributed to this report.