RACINE — How do you govern during a pandemic?
This is the first test in living memory of how to keep society functioning — to the extent that it can — while practicing social distancing to reduce the risk of a contagion spreading, including in the City of Racine.
"The city is in the challenging place of making sure we provide needed services while keeping the best interest of the public's and our employees' health front and center," city spokesperson Shannon Powell stated in an email.
The City of Racine had been scheduled to hold its regular City Council meeting on Tuesday, albeit with COVID-19 precautions: the desks of aldermen were to be spread apart and the plan was to get through the agenda as quickly as possible. On Monday, Gov. Tony Evers recommended gatherings of 50 people or more be cancelled.
"While government buildings were exempt from these restrictions, City administration immediately began to re-evaluate the necessity of holding the Common Council meeting (Tuesday)," Powell stated. "After the Governor's announcement, the administration learned several Alders had said they would not be in attendance for the meeting, and we had conversations with other Alders who both expressed concerns about contracts and other business not getting done but also felt it was best to cancel the meeting in the name of staff and public safety."
Before the decision to cancel, Alderman Sandy Weidner of the 6th District accused the administration of prioritizing one particular agenda item, a resolution in support of Racine Unified School District's referendum, over the health and well-being of aldermen and city staff. Powell said that was not the case.
"(T)he meeting was not just being held to pass a resolution in support of the RUSD referendum," Powell stated. "On the one hand, we have grants, contracts, licenses, and other City business that we wanted to move forward, that if delayed could impact the progress of major projects. On the other hand, we care deeply about the safety of our employees, elected officials, and the general public who may attend the meeting."
The agenda also included an emergency declaration that was to be presented to the council, which provided Mason some emergency authority to conduct city business without needing to call the City Council. Mason declared a state of emergency in the City of Racine last week, though the exact parameters of what he can and cannot do unilaterally are not yet clear.
"In conjunction with the City Attorney (Scott Letteney), and keeping up communication with Alders, we will look to see if that authority will allow us to move forward on agenda items that were on Tuesday's Council calendar," Powell stated. "It is our hope that many of those items, including the Horlick Field project and forfeitures for the RENTS ordinance, would not be delayed."
City Council and committee meetings are scheduled to resume on April 20.
RENTS forfeitures
RENTS, which stands for Rental Empowerment and Neighborhood Tenant Services program, is a multidepartment program intended to address issues in Racine's rental market and was approved alongside the 2020 budget in November.
The forfeiture ranges were set by the RENTS ordinances and Weber set the bond schedule. Nhu Arn from the City Attorney's office said Weber typically set the amounts around the middle of the forfeiture range.
"His reasoning at the time is if the person is issued a ticket they could pay it, if they contest it the judge could deviate to the lower or higher end of that range," Arn told the Public Safety and Licensing Committee last week.
The committee recommended, 3-2, that the City Council approve the bond schedule. Aldermen Jeff Coe, Melissa Lemke and Maurice Horton voted in favor; Aldermen Sandy Weidner and Carrie Glenn, who have previously voiced concerns about the RENTS program, voted in opposition.
The RENTS violations include:
Eviction or retaliation against a tenant for reporting a code violation: forfeiture ranges from $100 to $2,000; bond is $1,321.
Harassment of tenants to pay rent or accepting rent that is supposed to be submitted to an escrow account that will be reimbursed to landlords once their unit is up to code: forfeiture ranges from $100 to $500; bond is $439.
Failure to register property, pay the $10 per unit registration fee or provide false information on registration form: forfeiture ranges from $100 to $500; bond is $439.
Failure of a lender to register a foreclosed property: forfeiture ranges from $500 to $2,000; bond is $1,006.
Failure of a lender to inspect foreclosed property: forfeiture ranges from $250 to $1,000; bond is $691.
Failure of a lender to notify city regarding an abandoned property: forfeiture ranges from $500 to $2,000; bond is $1,006.
Failure of a lender to secure and maintain and abandoned property: forfeiture range is $850 to $2,500; bond is $1,951.
Failure of a lender to post signage and maintain property records: forfeiture range is $100 to $500; bond is $439.
Owning a chronic nuisance premises, either due to the number of police calls to the property (exceptions are made for situations involving abusive partners and sexual assault) or repeat code violations.
First offense in one year: forfeiture no less than $500; bond is $817.
Second offense in one year: forfeiture no less than $750; bond is $1,132.
Third offense in one year: forfeiture no less than $1,000; bond is $1,321.
Horlick on hold?
One of the agenda items was approval of bids for installing artificial turf on the football field at Horlick Field, as well as the final paving work at the baseball diamond, which came in higher than expected.
The Public Works and Services Committee, at its March 10 meeting, recommended the City Council approve the lower bid, submitted by Buteyn-Peterson Construction Company in Sheboygan for $1,494,656.50: $1,199,406.50 for installing the artificial turf and $295,250 for the remaining pavement improvements for the baseball diamond.
The estimated cost for the project was $1.3 million.
About $1 million of the cost is budgeted to come from the Racine Unified School District's community service levy. The community service levy does not have a state-imposed revenue limit, unlike the overall tax levy, but the projects funded by the community service levy must serve the community beyond Racine Unified.
The remaining $494,656.50 would come out of the Park Department's land improvements budget. In January, Parks Director Tom Molbeck requested the council redirect $253,000 from the department's Capital Improvement Projects budget to cover the department's share.
As of Thursday, Mason had not made a decision on whether he would — or could — act on the motion without calling a meeting of the City Council.
"We don't want to hold those things up so I am certain they will be reviewed in a timely manner," Powell wrote. "When a decision is made we will communicate that to the Alders and publicly."
Chick-fil-A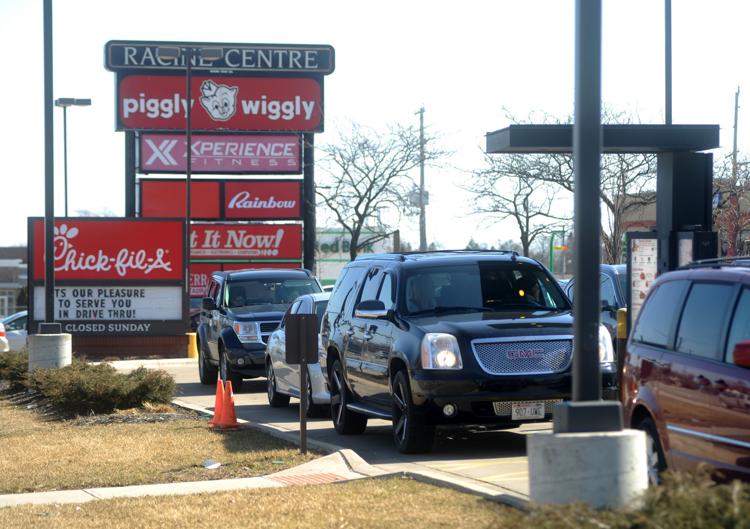 Olympia Brown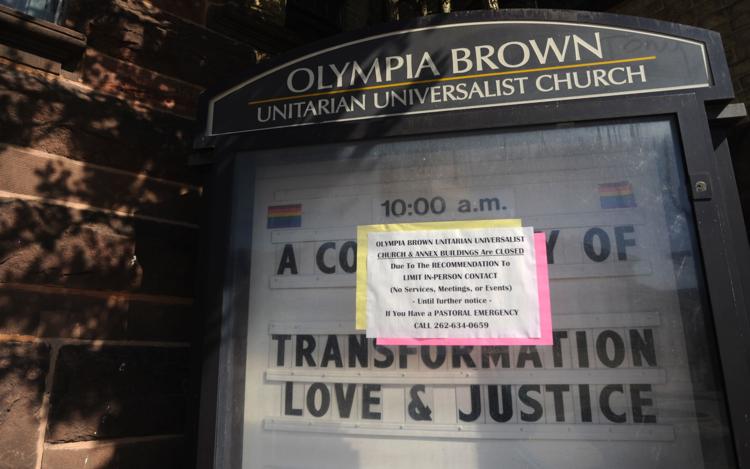 Kewpee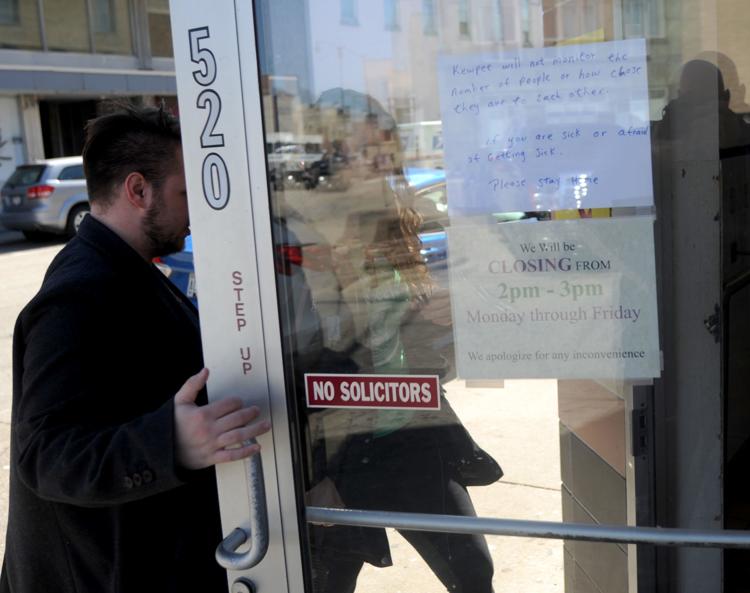 Downtown Racine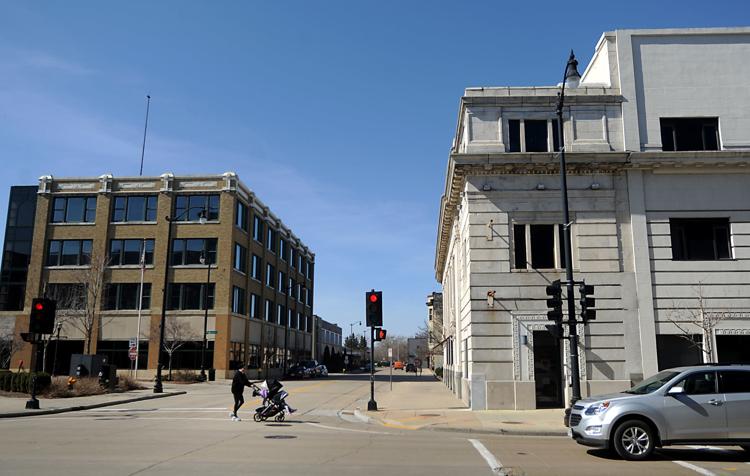 Johnson Bank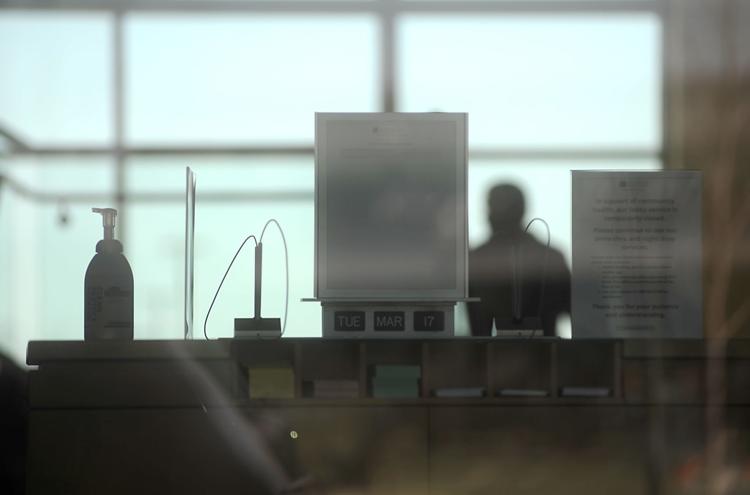 Red Onion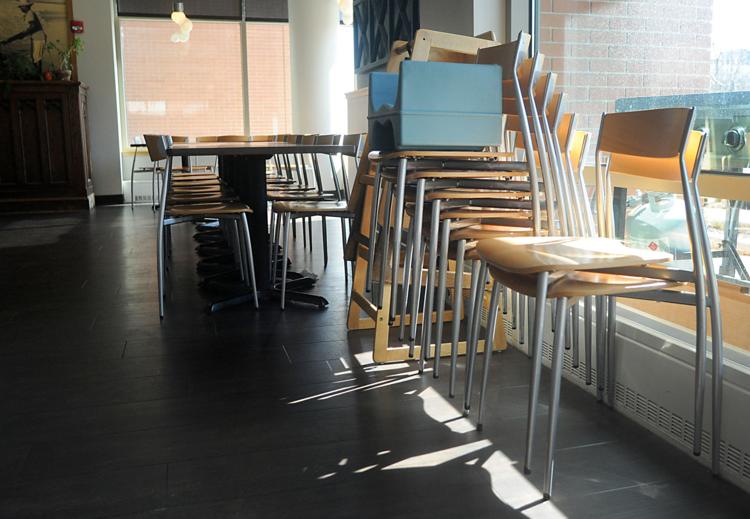 Red Onion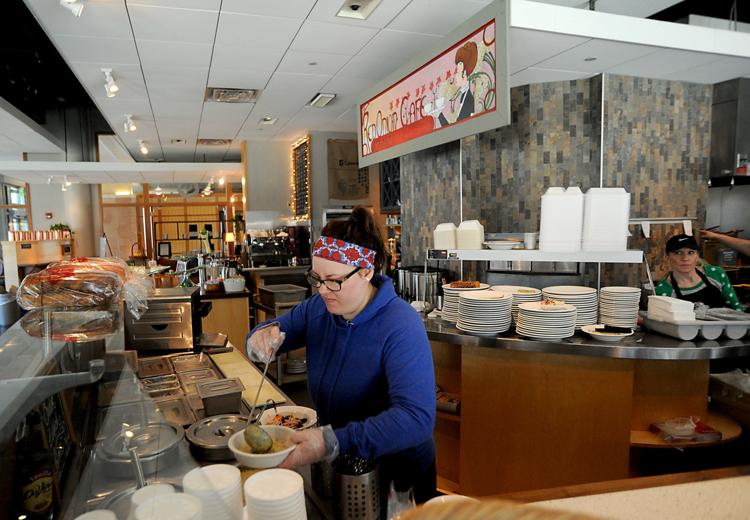 Single diner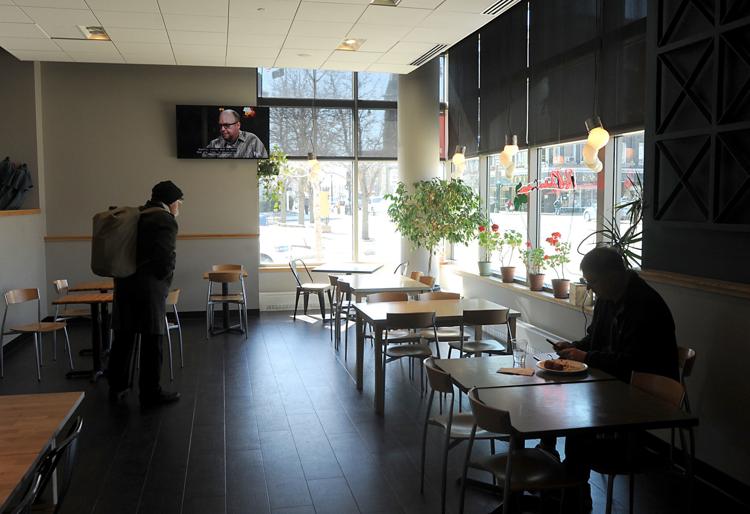 Empty schools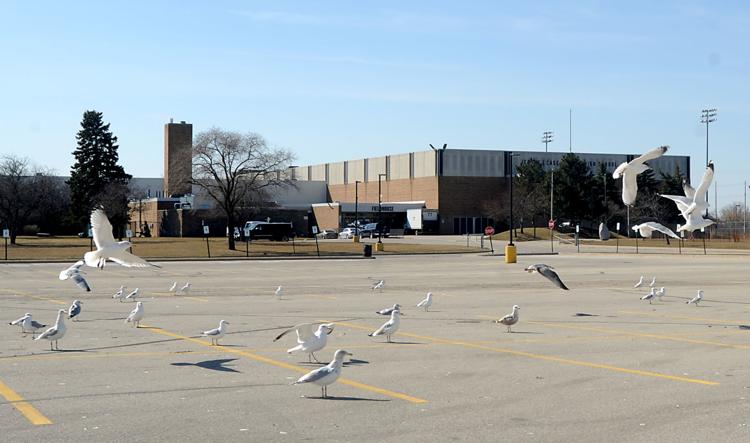 Educators Credit Union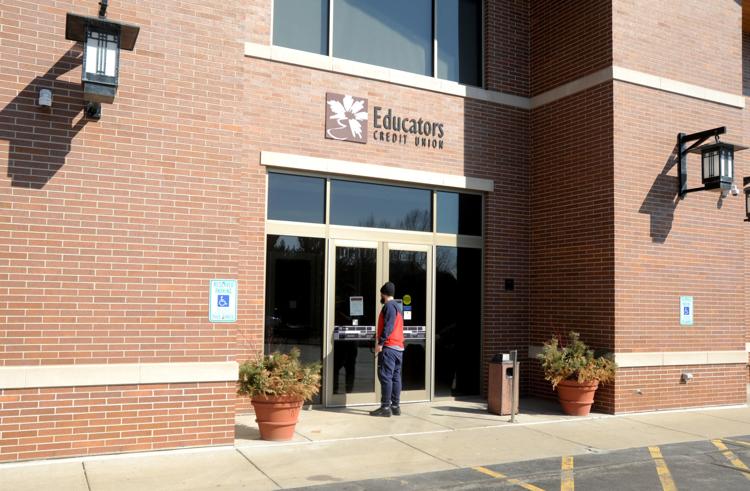 Sign of the Times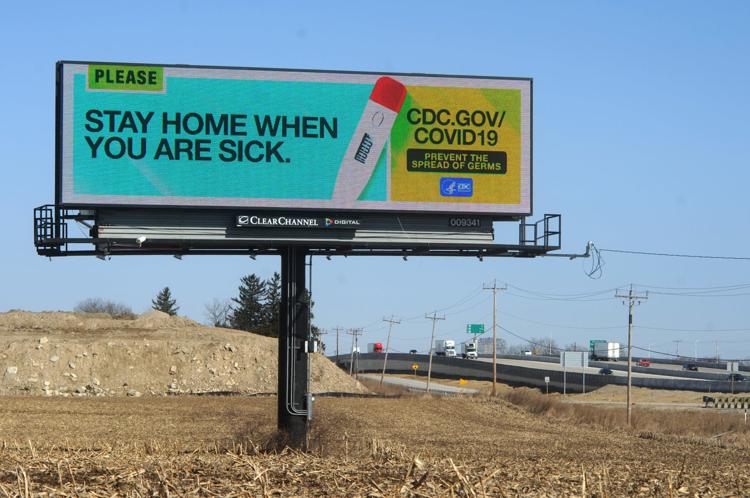 Wash your hands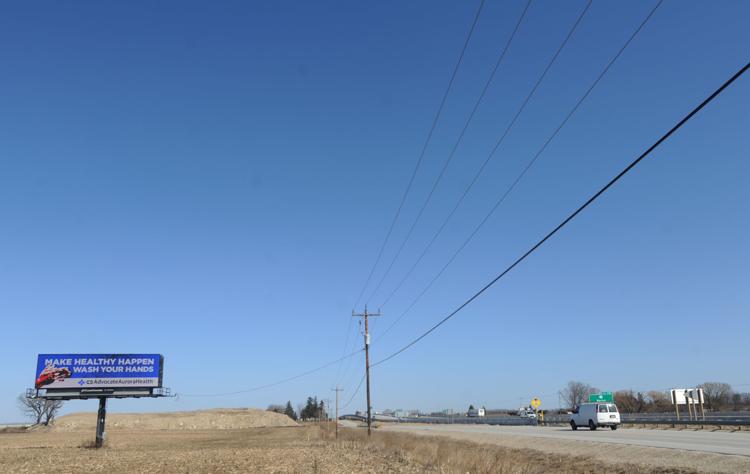 Empty parking lots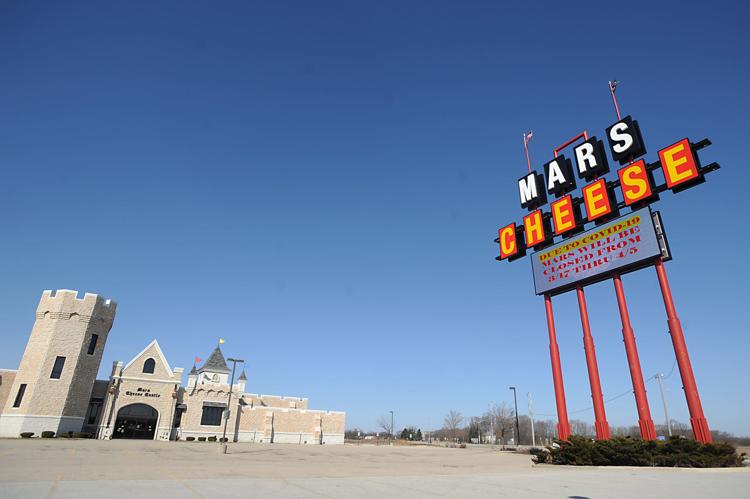 Eating out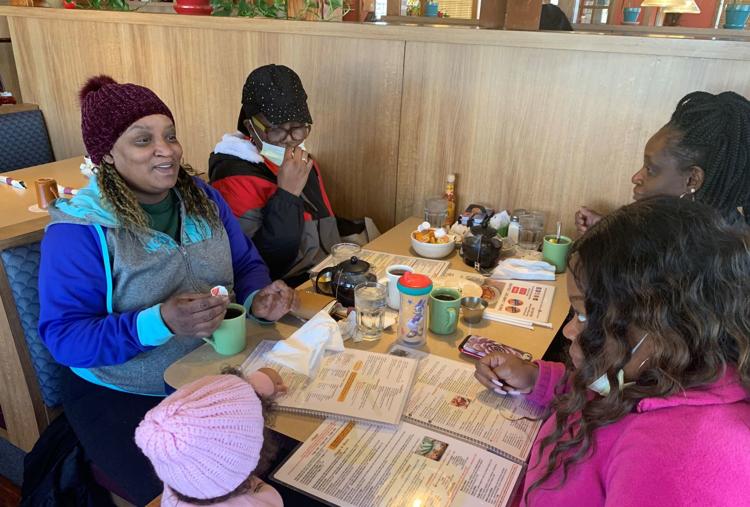 Ascension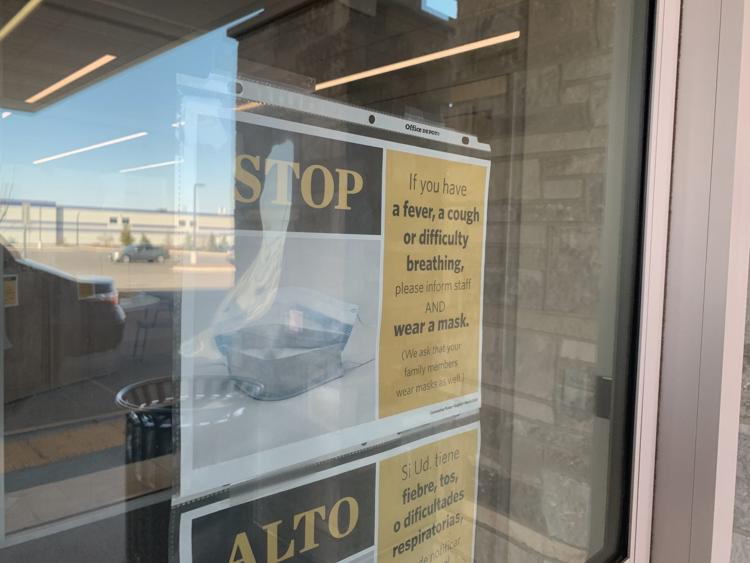 McDonalds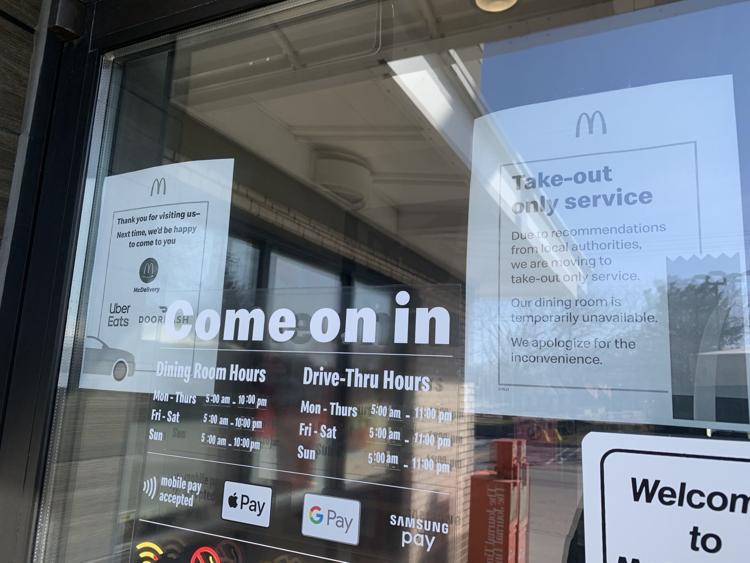 'Avoid people period'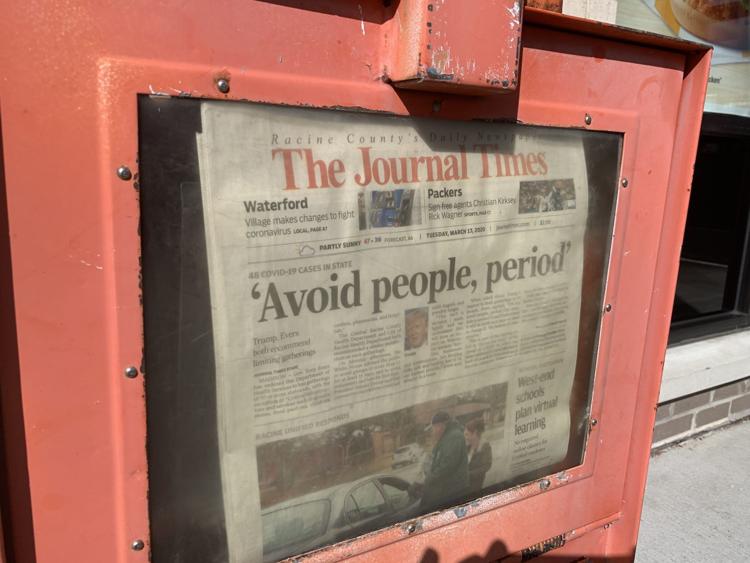 Qwik Trip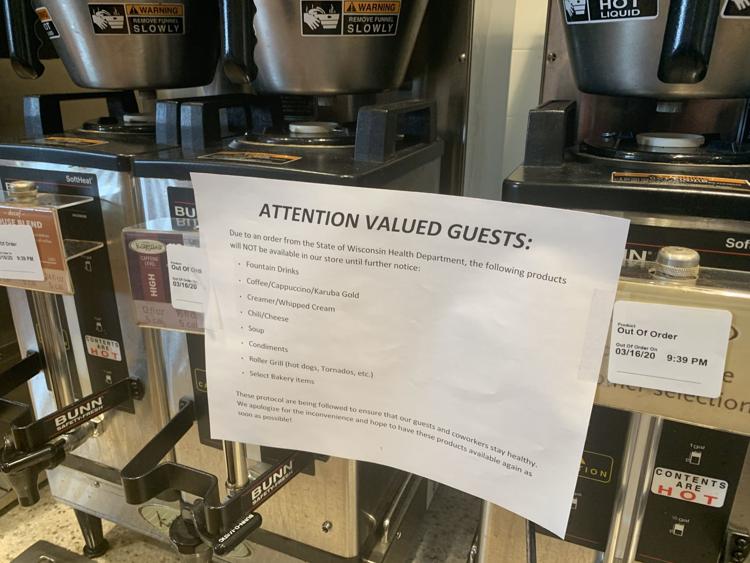 Pick 'N Save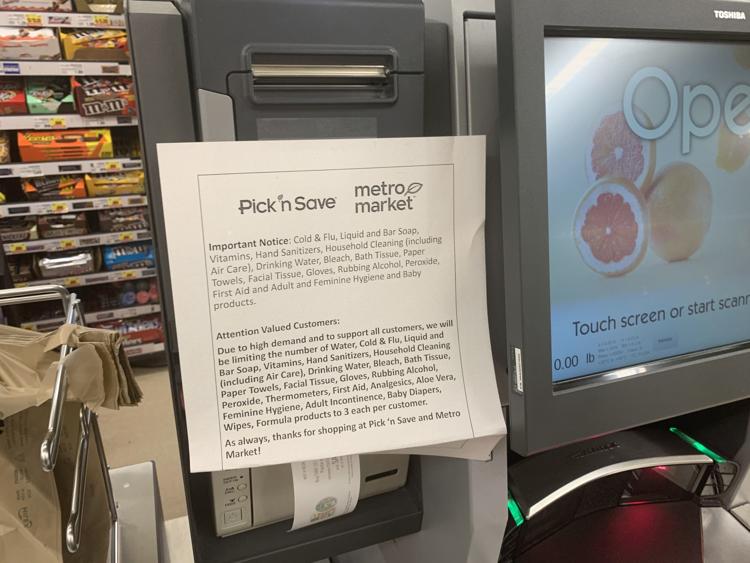 Hair salon open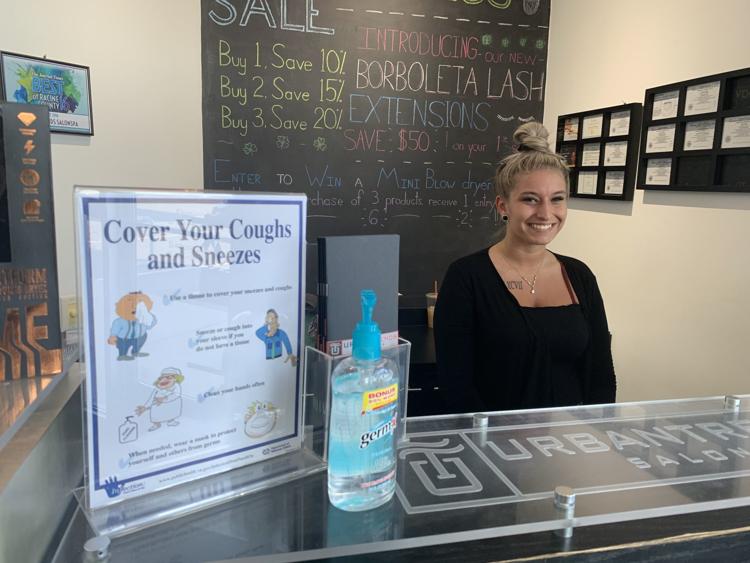 Belle City Veterinarian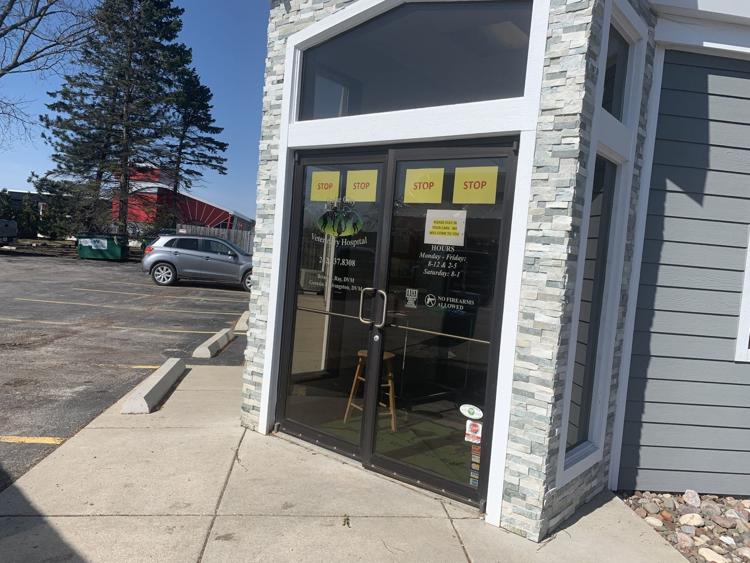 kelly Services closed, open by appointment only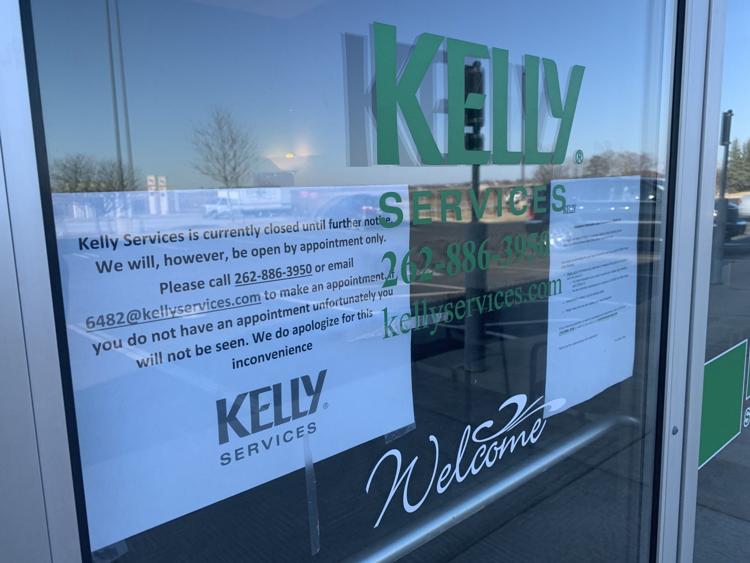 Grocery pickup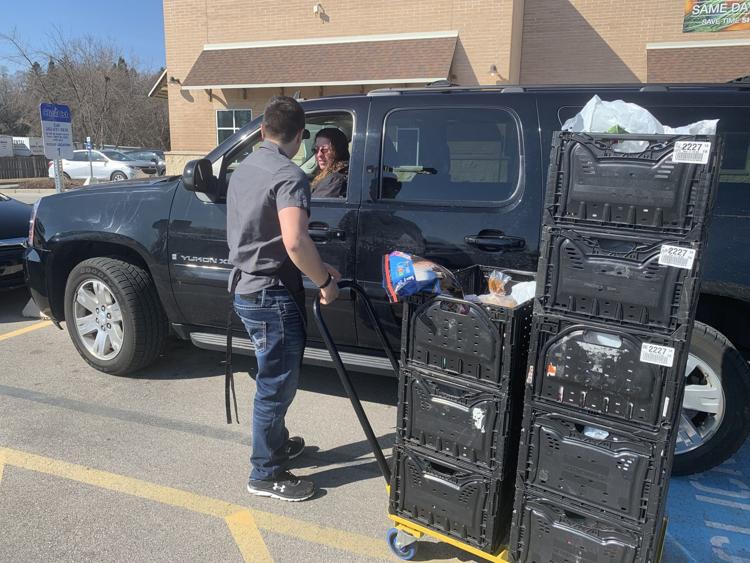 Subway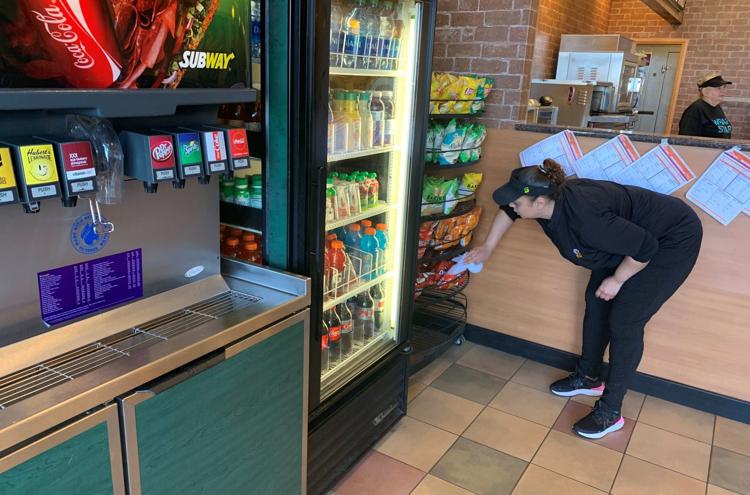 Racine County Circuit Court limits in-person access
RACINE COUNTY — The Racine County Circuit Court announced Thursday that they have limited in-person access at the Racine County Courthouse due to the COVID-19 pandemic. 
Racine County buildings will remain open to provide certain essential services, but access to buildings and in-person services will be limited.  
Court filing will continue to be processed in all cases by the Wisconsin Courts' eFiling System and by mail; however, the clerks' service counters will be closed.
Paper documents will not be accepted in person. Instead, visitors may file documents using the blue drop box located at the Clerk of Circuit Court's Office on the eighth floor of the Racine County Courthouse, 730 Wisconsin Ave., until further order of the court. 
Payments will be processed using Wisconsin Courts' payment system at www.wicourts.gov. Payments by check or money order will be accepted by mail or in the Clerk's Office drop box. Cash payments will not be submitted during this period. 
Other court changes
Earlier this week, the Racine County Circuit Court announced other changes made the court system during the coronavirus outbreak. 
No jury duty until April 12. 
Injunction hearings, criminal preliminary hearings and mental commitment hearings should be presumed to be proceeding as originally scheduled unless parties are told otherwise.
Civil, small claims and family cases requiring in-person appearances, including jury trials, civil court trials, small claims, contested custody and placement hearing, any hearing where evidence will be taken by other than telephonic means are suspended until April 12.
Any civil, small claims or family case that can be done by phone will proceed as scheduled.
Domestic violation, child abuse and harassment injunctions will be heard as scheduled in person or by phone.
Courthouse weddings are cancelled until April 12.
No jury trials will be held until April 12 or until further order of the court. Everything set before then is rescheduled.
Phone or video conferencing will be used for non-evidentiary hearings.
All proceedings involving out-of-custody defendants are canceled until after April 12. In-custody hearings will be proceed as scheduled, at the discretion of the judge.
Individuals who post bails or are released from the jail and ordered into out-of-custody intake can be ordered in any time after April 13.
No preliminary hearings will be held for out-of-custody defendants until after April 12. In-custody preliminary hearings will proceed scheduled.
Court clerks will provide new hearing dates for re-scheduled hearings to both in-custody and out-of-custody defendants.
All forfeiture cases, including traffic matters, are rescheduled until after April 12.
Concerned about COVID-19?
Sign up now to get the most recent coronavirus headlines and other important local and national news sent to your email inbox daily.