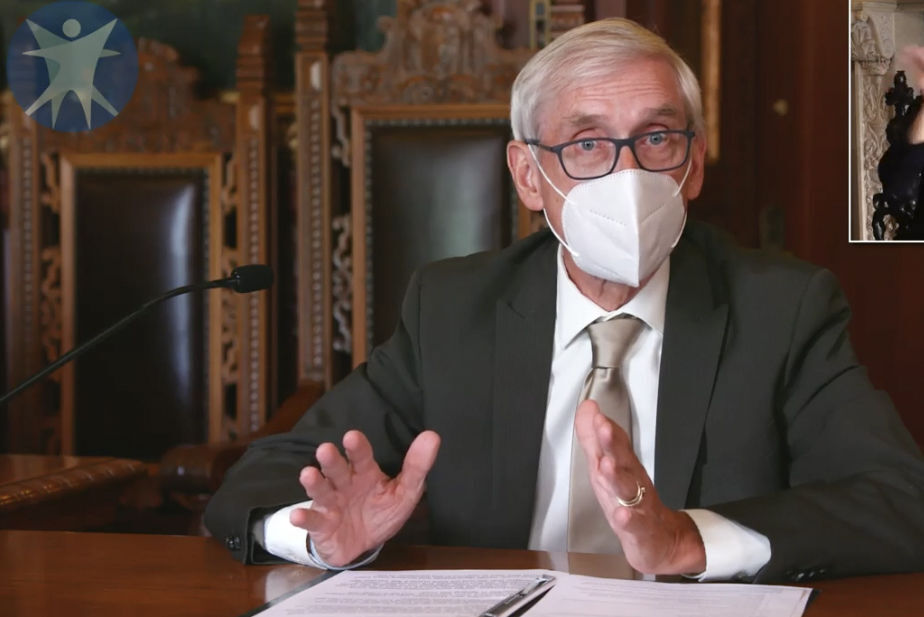 Gov. Tony Evers wants to bolster funding for testing and contact tracing, temporarily bar evictions and foreclosures and continue waiving the one-week waiting period for unemployment benefits in his new COVID-19 relief proposal, which, if acted on, would be the first legislative move to curb the coronavirus crisis since April.
The bill draft, unveiled Tuesday, would also suspend school report cards and standardized testing for the current school year, give workers in the health care industry the ability to claim worker's compensation if they contract COVID-19 from their job, and allow the Department of Revenue to provide grants to small businesses, among other things. 
More than half a year has passed since the state's first and only COVID-19 relief bill cleared both chambers of the Legislature and received Evers' signature in the spring, legislation that waived the state's one-week waiting period for unemployment benefits and allowed Wisconsin to capture millions in federal dollars to buoy its welfare program, among other things. 
The intervening months have been marred by legislative inaction and regular court battles over Evers' authority to respond to the coronavirus pandemic as cases and hospitalizations have spiked in recent months. 
Evers last week teased the legislation in a primetime address, but didn't share details of what would be included at the time. He had also renewed his call for Wisconsinites to stay at home, releasing an executive order saying as much, though it didn't feature any additional restrictions limiting gatherings or business activity.
The bill draft's release Tuesday came shortly after Republican Speaker Robin Vos, of Rochester, announced a 2 p.m. news conference "about new legislative initiatives to help slow the spread of COVID-19 and assist Wisconsinites during these challenging times," per the notice. It didn't include further information about what those initiatives would entail. 
Evers' office Monday night sent its bill draft to Vos and Republican Senate Majority Leader Devin LeMahieu, of Oostburg, according to a draft of the email that a spokeswoman for the governor shared with reporters Tuesday. She said Vos' office has still not responded to the email, where an Evers staffer had offered to walk through the legislation and answer questions on it Wednesday.
"Following that briefing, it is our expectation your offices will have the needed conversations with your caucuses and leaders will come ready to discuss and finalize the bill with the Governor on Friday," legislative liaison Zach Madden wrote in his email. "On Friday, we would like to know what the two leaders are or are not supportive of and any other ideas you would like to see included in the legislation."