OSHKOSH — President Donald Trump spoke to a crowd of more than 100 at Oshkosh's Wittman Regional Airport on Monday afternoon just minutes after he spoke in Minnesota as part of a quick Midwest campaign tour.
"This was supposed to be just a little small gathering," the president joked in his opening remarks.
"We're throwing a peaceful protest. That way we can do whatever we want," he added, jabbing at protests following the death of George Floyd, while in Minneapolis police custody, that in some cases turned destructive and violent.
His depiction of a world where Joe Biden is elected is a doomsday scenario. "We're going to fight for the life of our nation and civilization itself," Trump said of the 2020 election, in which Wisconsin is a critical swing state.
Pandemic
Trump said that COVID-19 "is the worst thing to happen in this world since 1917," referring to the flu pandemic that killed between 17 and 100 million people from 1918-1920.
Foreign affairs
The president claimed that Democrats want to "abolish American energy and make us reliant on foreign energy," and that Biden and Harris want to "ban fossil fuels." Neither of them have said they want to do that outright, but both have pushed for the U.S. to invest more in renewable energy, to try to use less environment-damaging sources of energy and to fine polluting companies.
Trump also said that the reason he recognized Jerusalem as Israel's capital was "for the Evangelicals."
"We moved the capital of Israel to Jerusalem. That's for the Evangelicals ... The Evangelicals are more excited about that than the Jewish people," Trump said, referring to how in December 2017 the Trump administration said it was no longer recognizing Tel Aviv as Israel's capital and began moving the U.S. embassy in that country, a decision panned by the United Nations Security Council.
Evangelicals have been among Trump's biggest supporters. As of June, according to the Pew Research Center, eight out of every 10 white Evangelical Americans say they will vote for Trump.
Policing
"Do you want defund and defame and dismantle the police? I don't think so," Trump said, getting cheers from the crowd.
Few elected Democrats in Washington, D.C. have actually advocated for this. Kamala Harris, Biden's running mate, has been repeatedly criticized by progressives for having been too tough on crime when she was San Francisco's district attorney.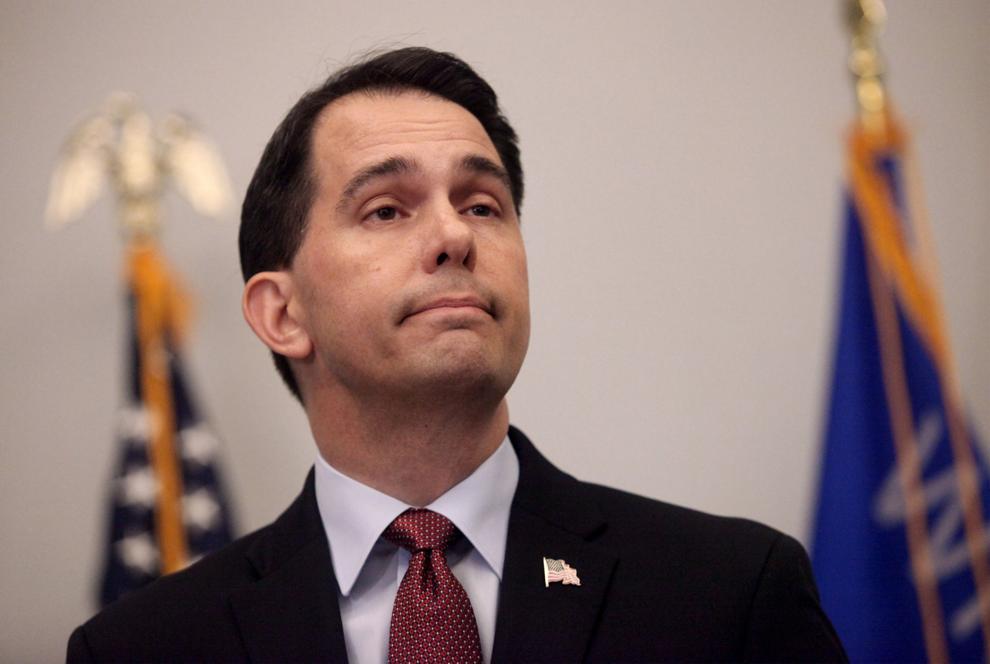 Walker gives his support
In attendance at Monday's Oshkosh speech was former Wisconsin Gov. Scott Walker.
Walker contrasted Trump's personal appearance in Wisconsin with Joe Biden bypassing a live appearance at the Democratic National Convention In Milwaukee.
"I think they're purposefully trying ... to hide him from the voters so people don't see how he's outsourced his agenda to the radical left of his party," Walker said. "Joe Biden's hiding out back at home in Delaware."
Walker added that a second Trump term would be good for Wisconsin.
"It would be good for the hard-working people of Wisconsin. He's fighting for manufacturing jobs, he's fighting for farmers, he's making good trade deals."
Also attending were U.S. Reps. Glenn Grothman and Jim Sensenbrenner, and U.S. Sen. Ron Johnson, all of Wisconsin.
Demonstrators
Blocks from the airport, anti-Trump protesters gathered. Several held signs calling Trump a racist. Another massive sign read "We can't breathe," a common chant alluding to the officer-involved deaths of Eric Garner in 2014 and Floyd in May 2020.
When the protesters closed in on the airport, they met with Trump supporters who were not able to get seats at the president's speech, with the Trump supporters chanting "Four more years!"
Ryan Hamann, with the Coalition to March on the DNC, told a reporter from The Post-Crescent of Appleton: "It's movements in the streets that ultimately win change."
31 photos of thousands of Trump supporters (and Trump himself) rallying in Milwaukee in January 2020
Trump's Front Row Joes
Front Row Joes 2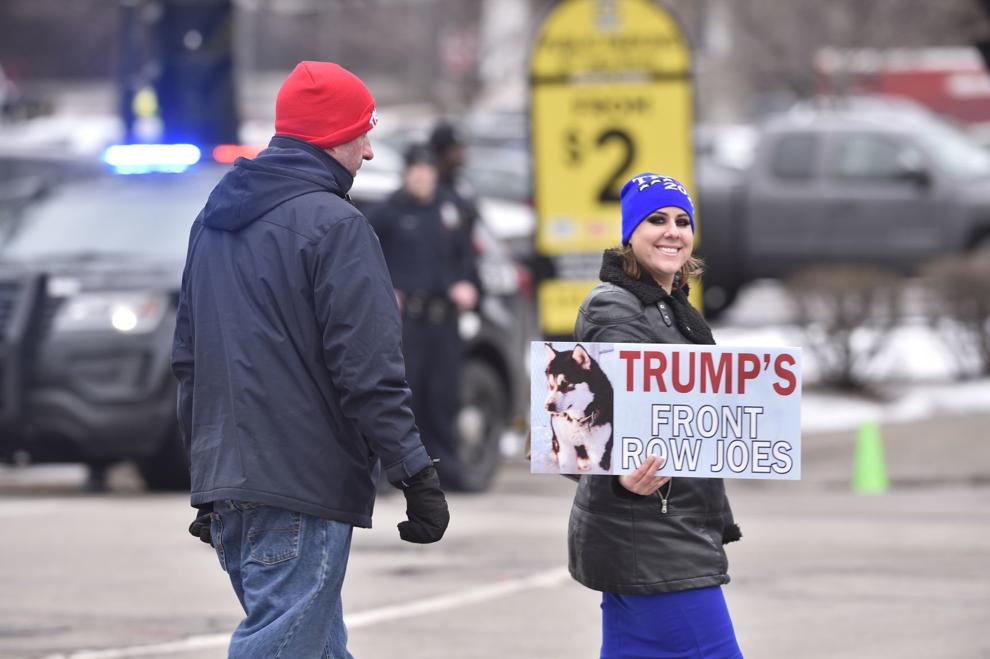 Trump merchandise for sale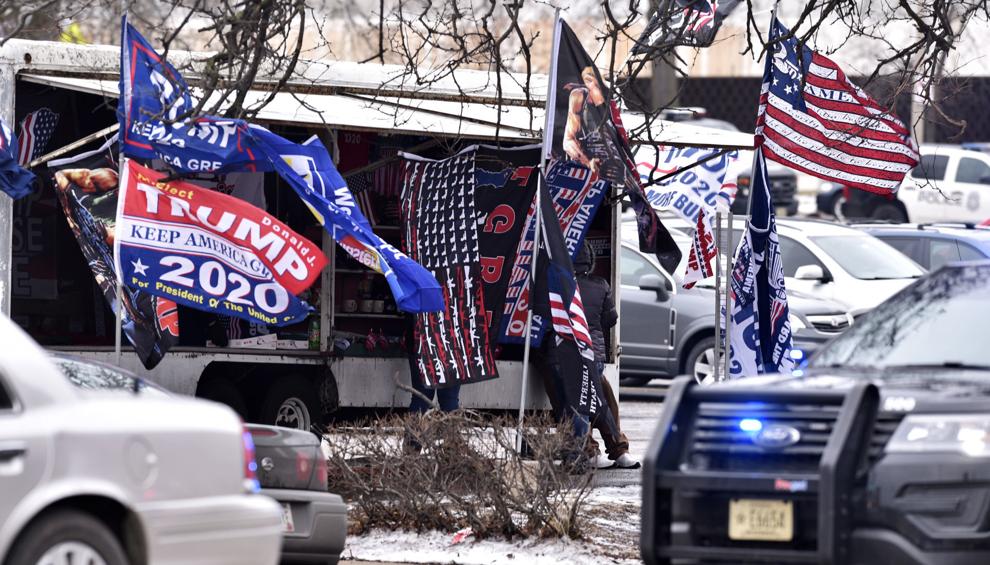 Just a red cap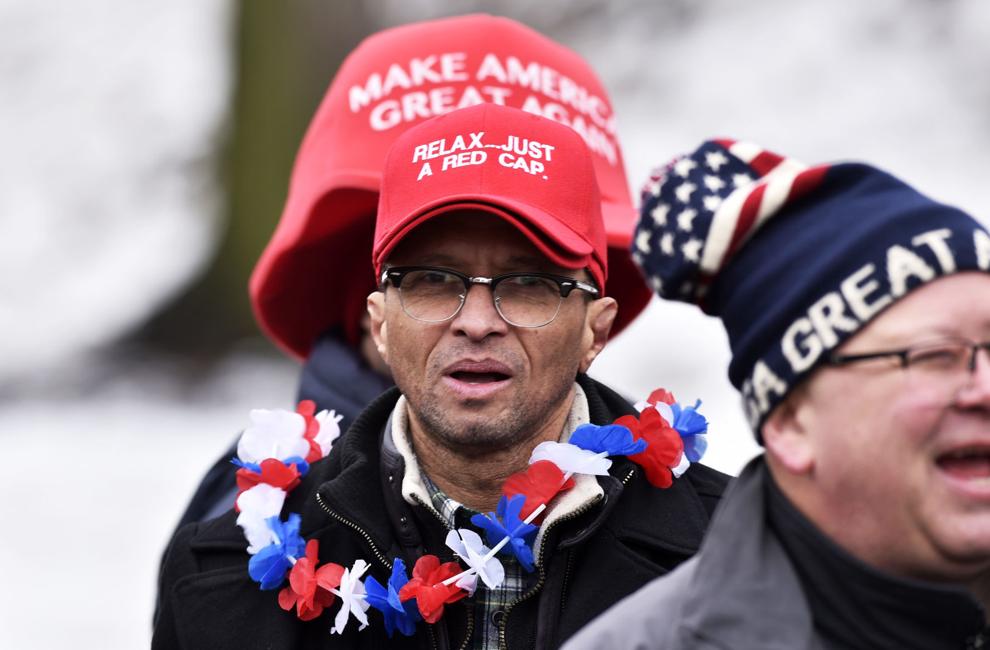 KEEP AMERICA GREAT on the stadium screen
Laughing at the rally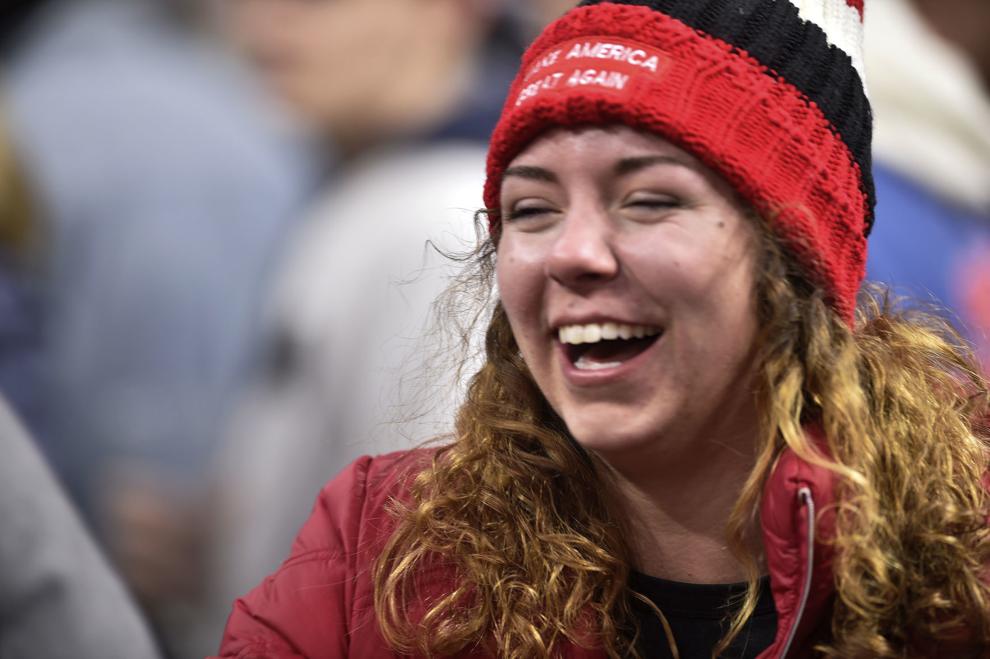 Together for Trump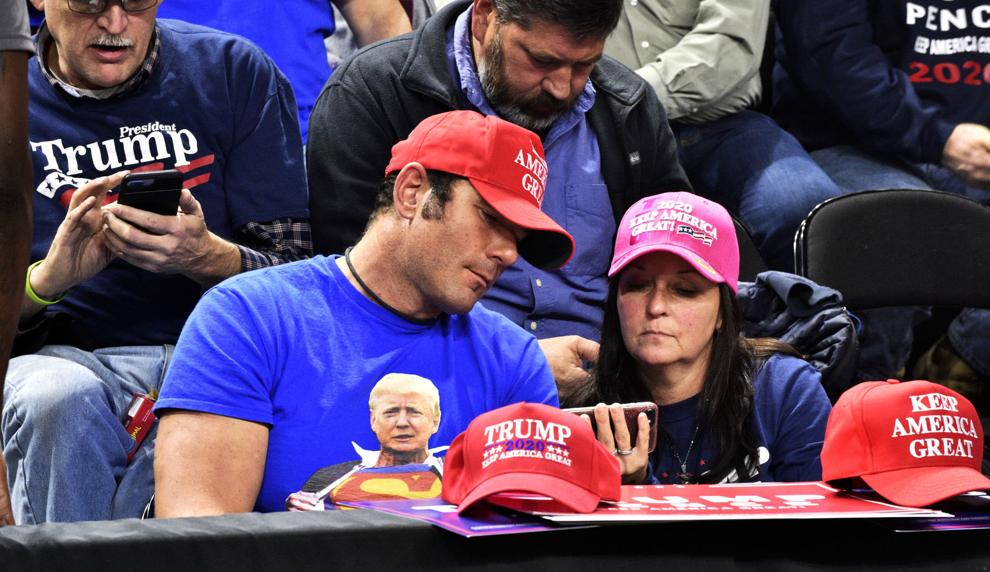 Young adult Trump supporters chat before Milwaukee's campaign rally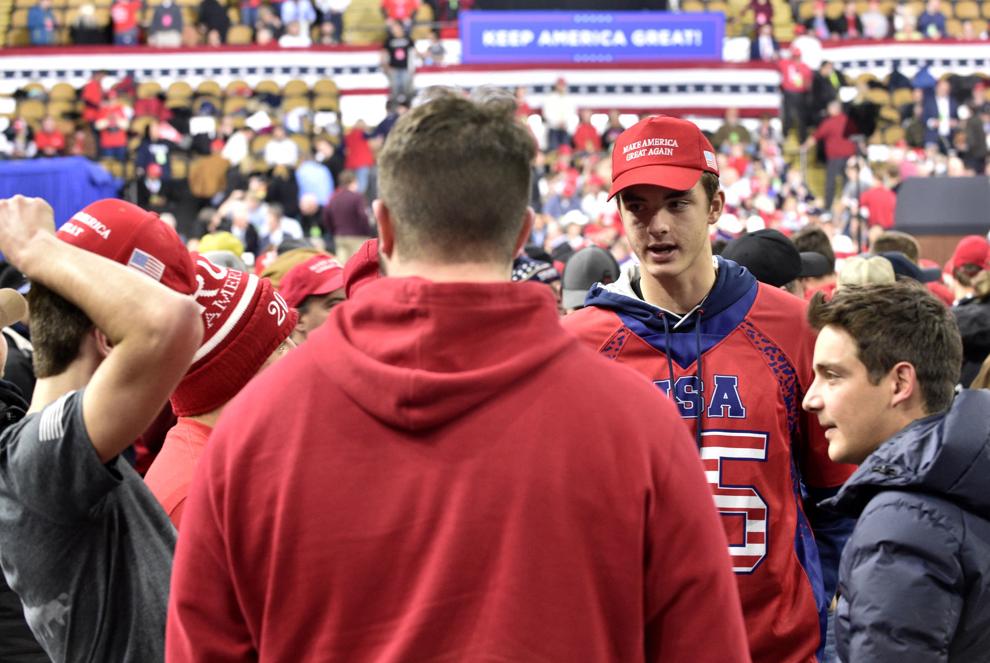 Brad Parscale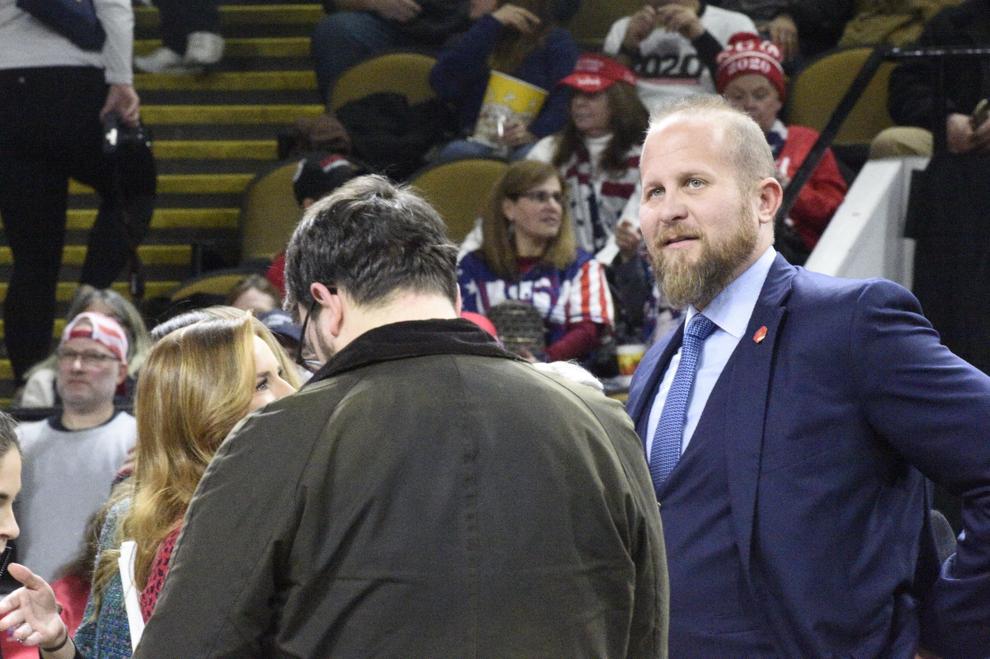 Looking up
Waiting for Trump
In the crowd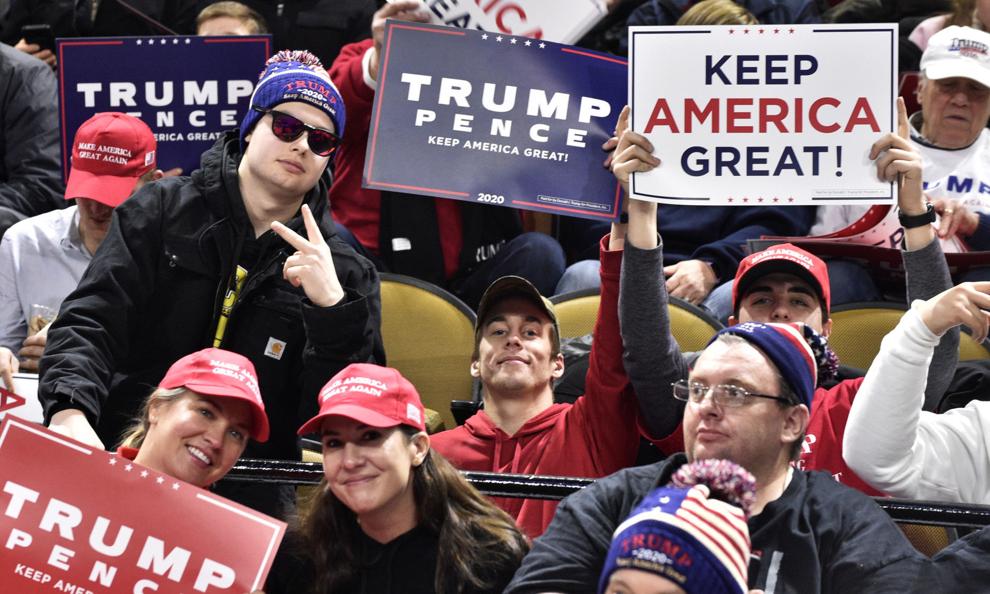 Trump as the Terminator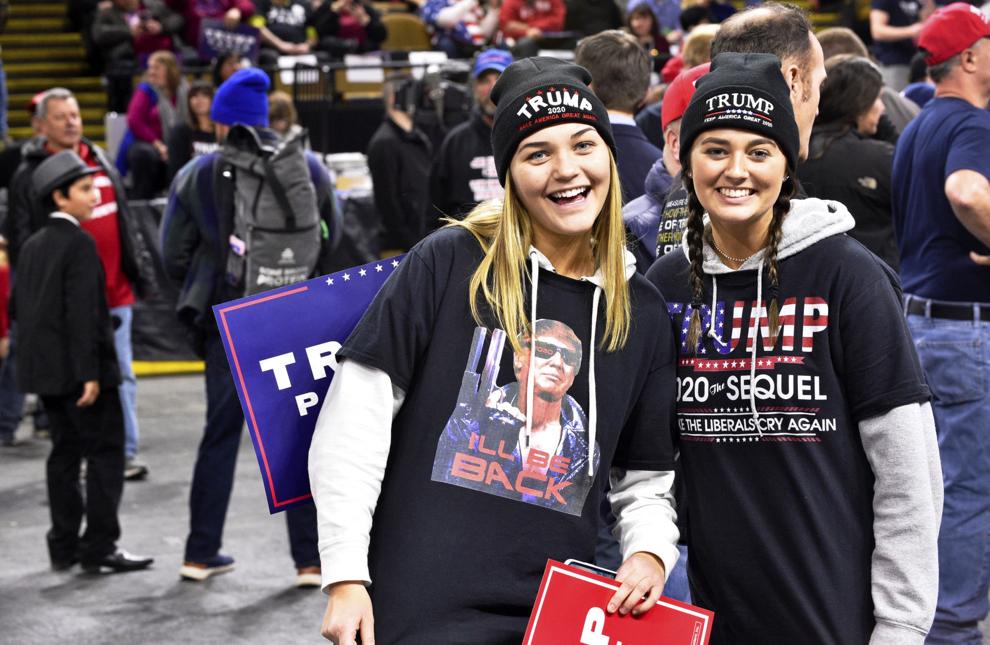 Waving signs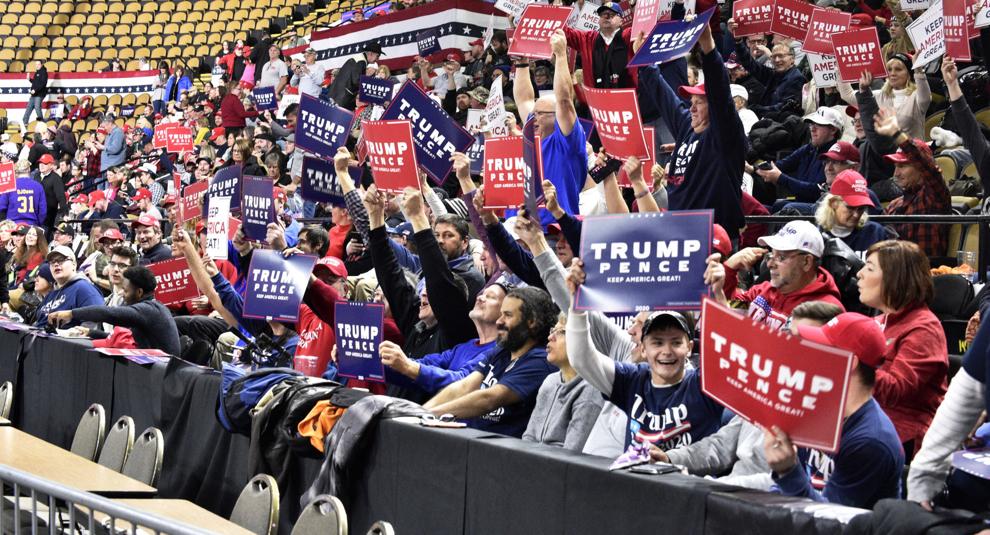 Trump campaign signs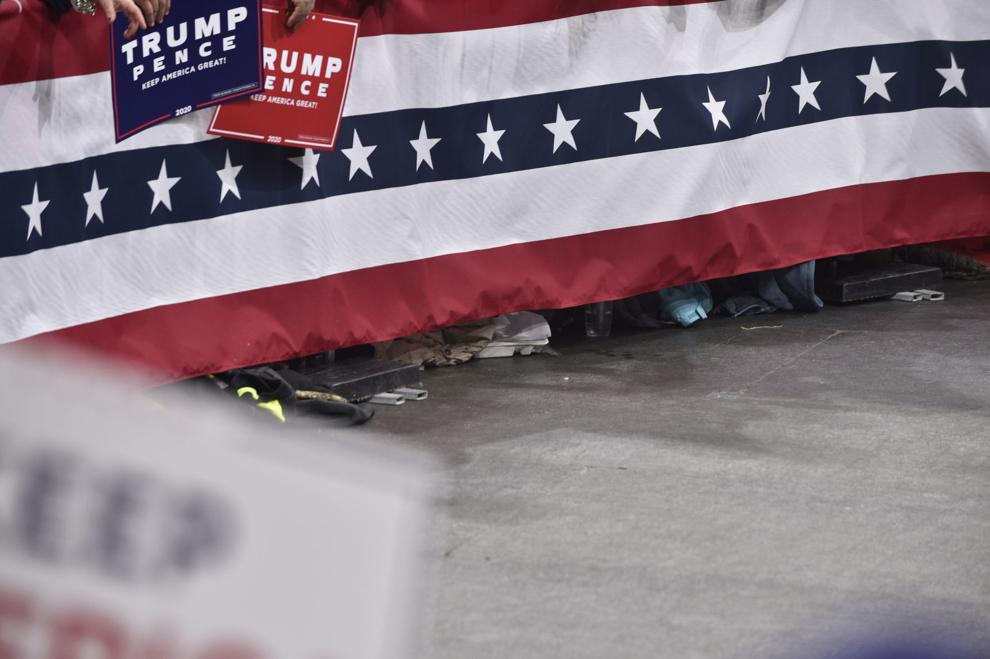 MAGA hat? Nope.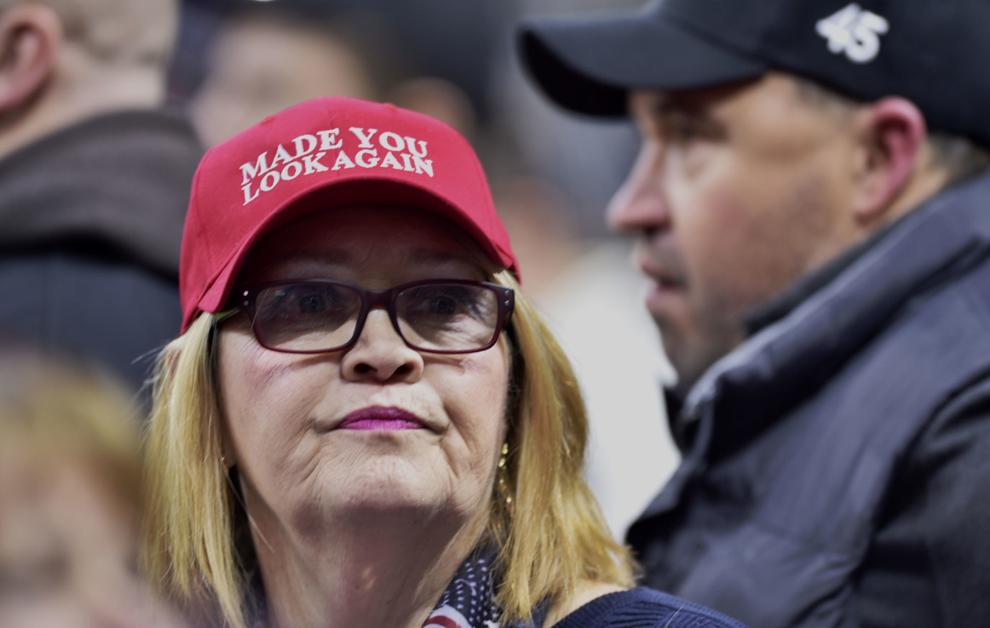 Crowd shot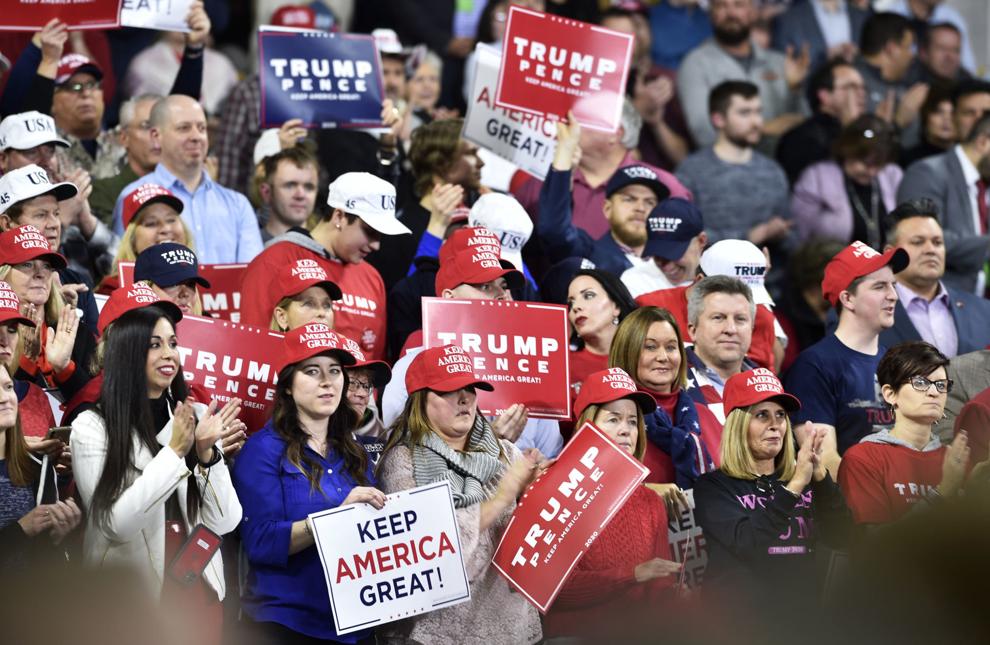 Andrew Hitt at Trump Rally, Jan. 14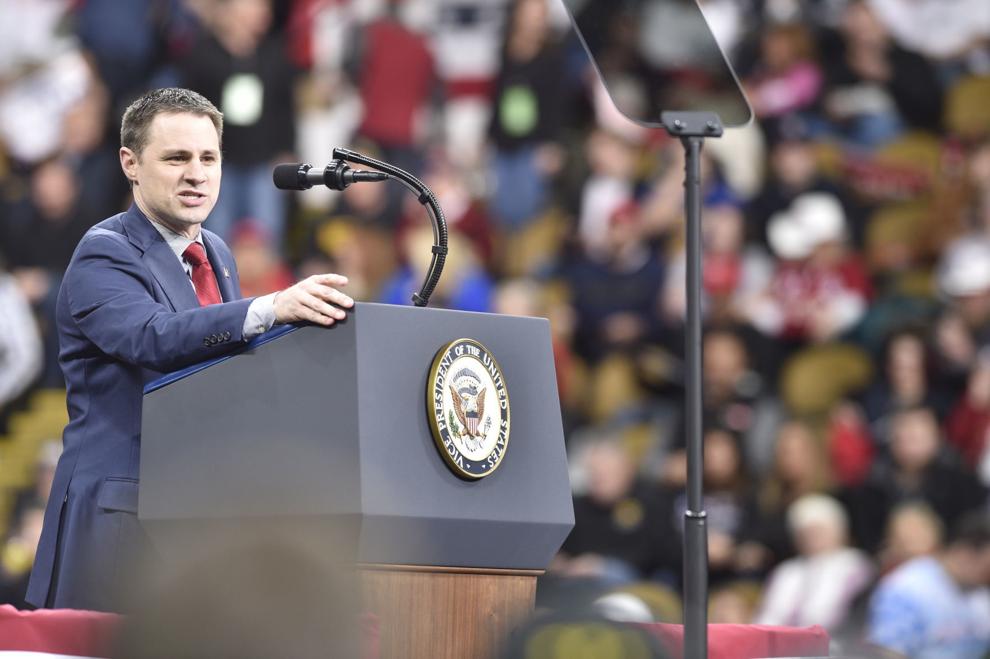 Sen. Ron Johnson, R-Wisconsin, takes the stage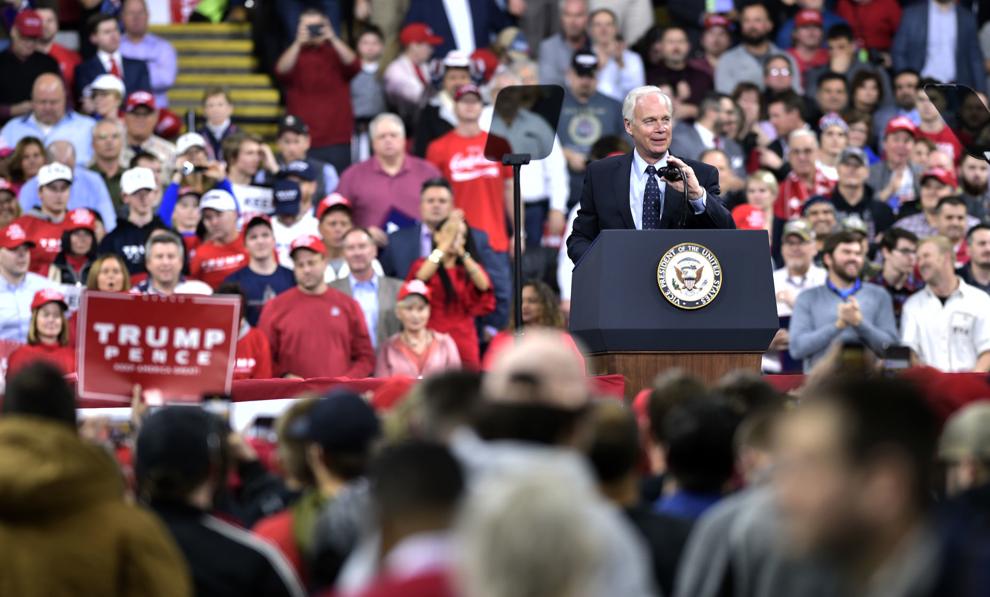 Vice President Mike Pence at the mic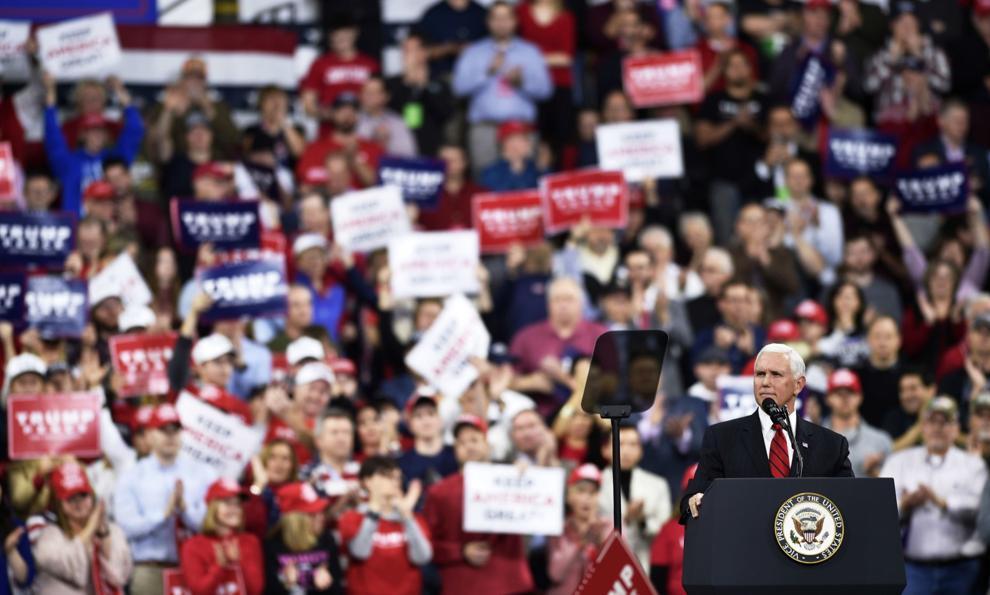 Looking up to Pence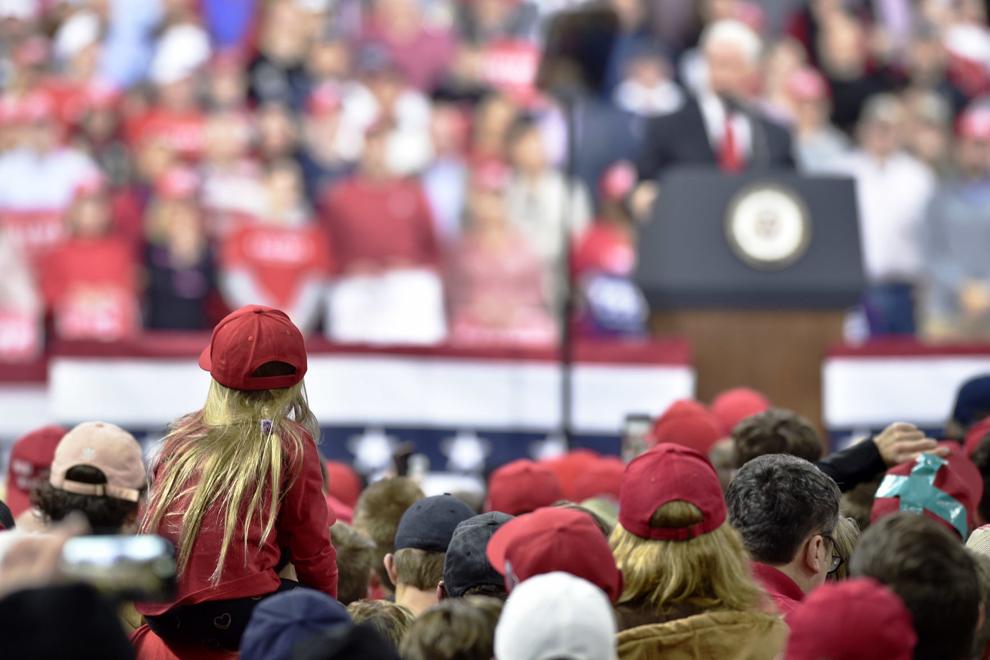 Vice President Mike Pence takes the mic 2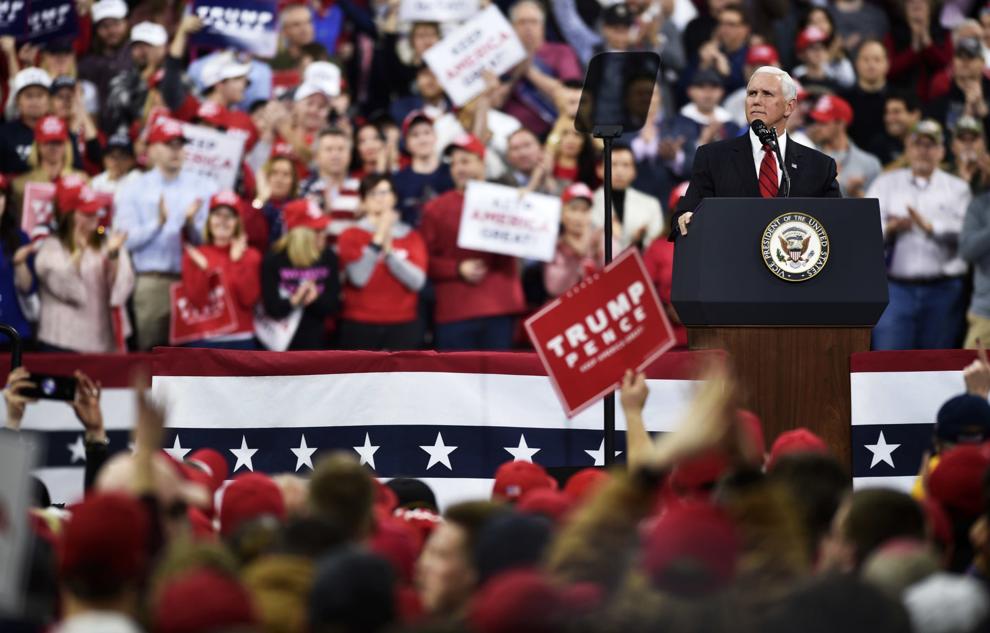 When the president walks in the room, the cell phone cameras come out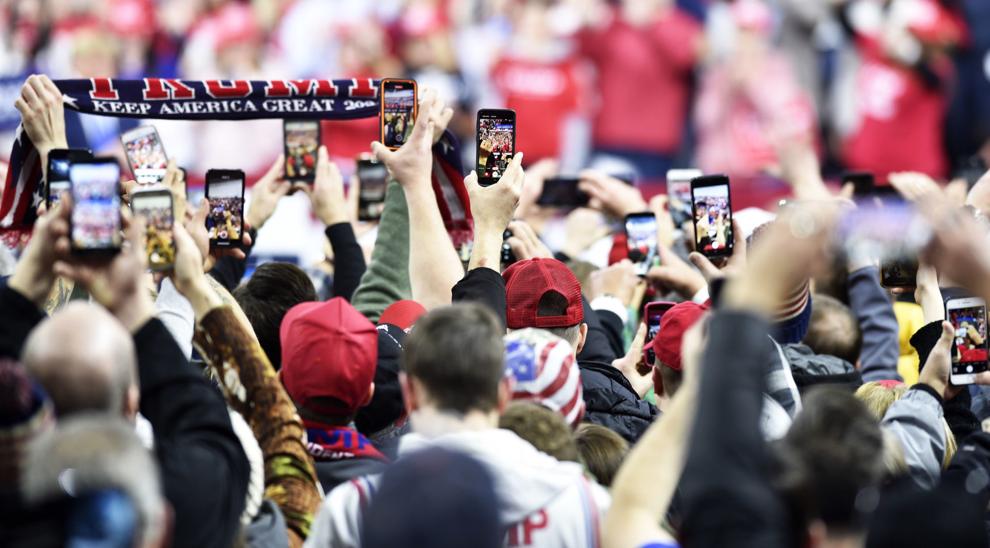 It's him!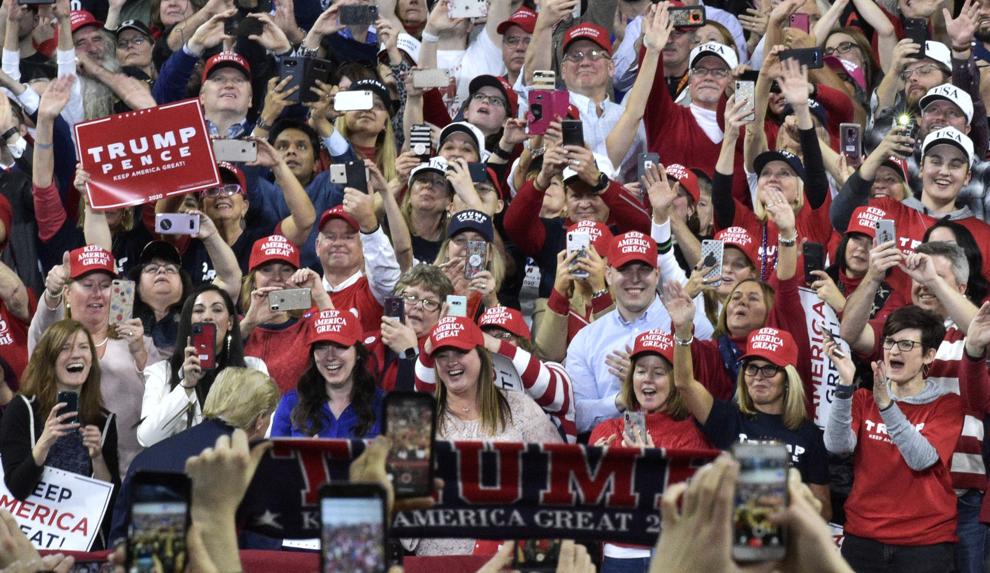 Donald Trump pointing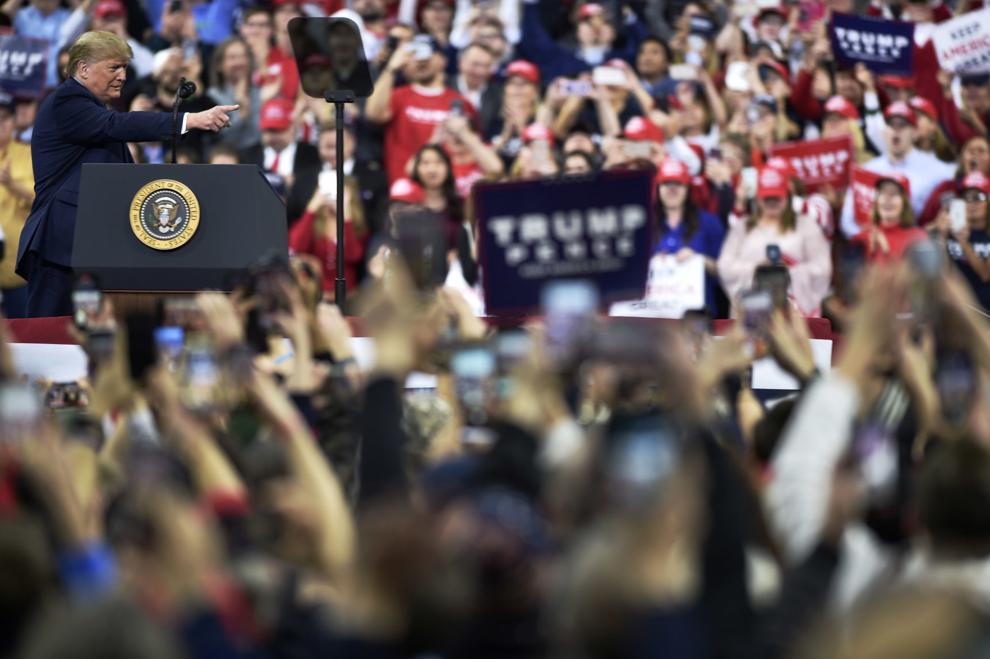 Donald Trump with a big smile in Milwaukee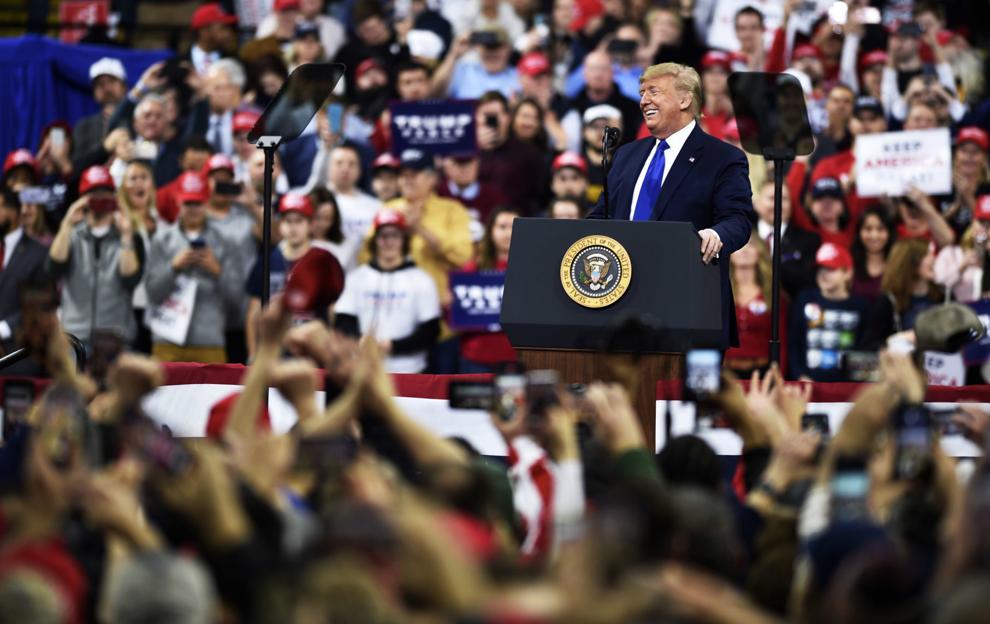 She's here to see the president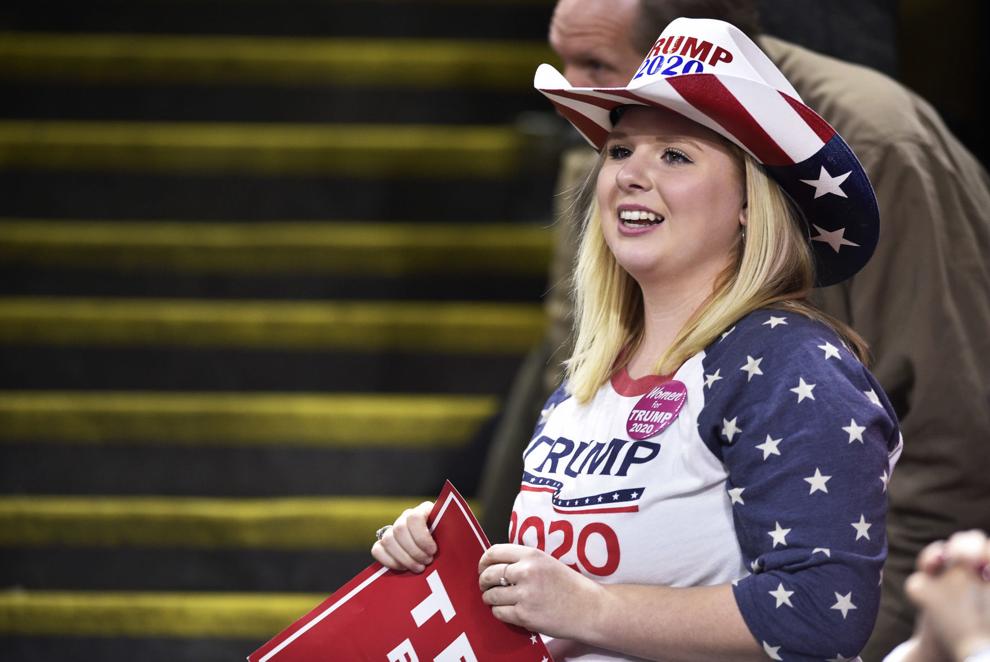 Interruption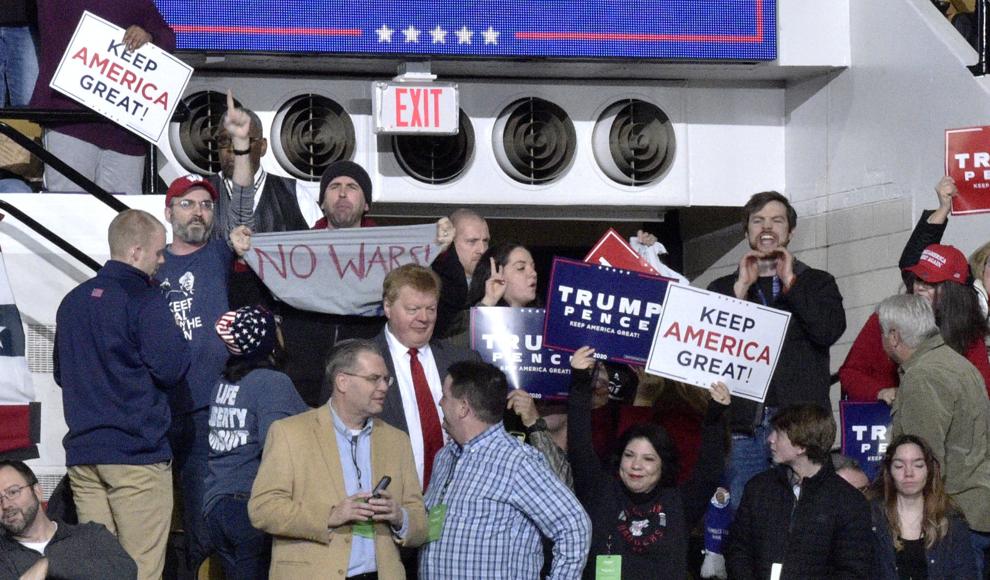 The who's who of Wisconsin Republicans turned out for Donald Trump's Milwaukee rally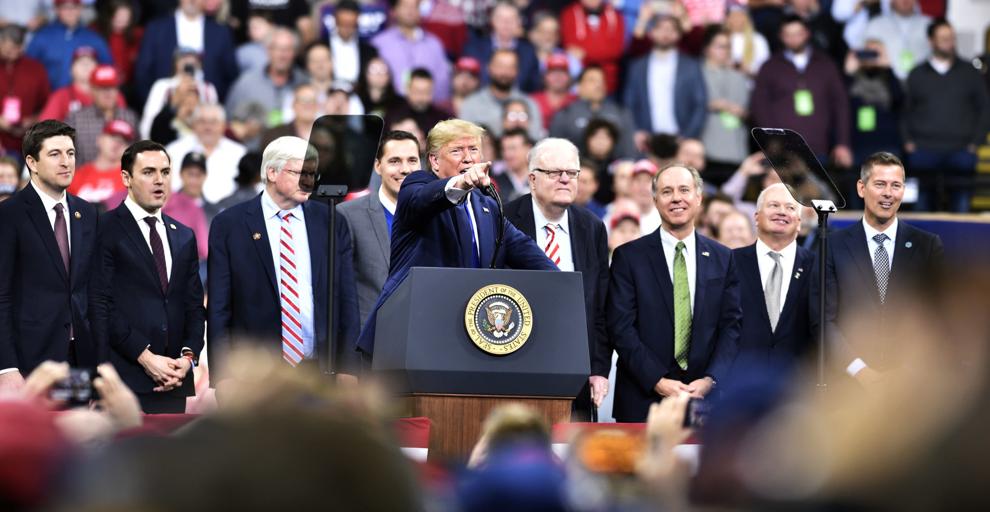 Ron Johnson takes the mic from President Trump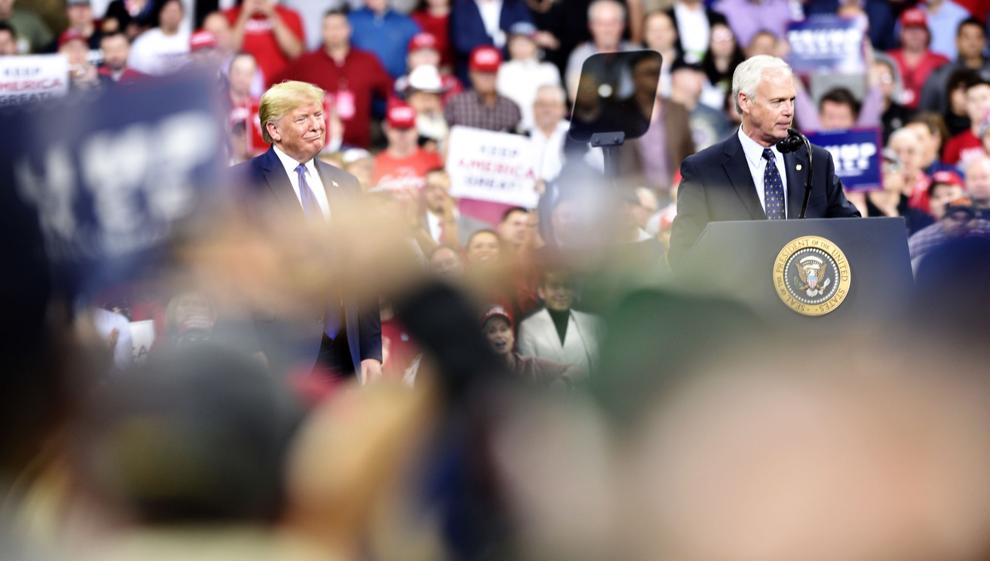 Trump in Milwaukee