CALEDONIA — Longtime Caledonia board member Ron Coutts is looking to return to the Village Board, after being voted out while serving as village president in 2013. He's taking on Fran Martin for the trustee No. 4 seat in the April 7 municipal election. Martin, currently the only woman on the board, was first elected in 2018, defeating Trustee Ed Willing.
Marc Silverman is challenging incumbent Trustee Dale Stillman for the trustee No. 2 post. They will be profiled in a separate report. Incumbent Lee Wishau is unopposed for the trustee No. 6 post.
Trustee seats are two-year positions and have an annual salary of $6,600.
What are the issues you foresee in this race? And what are your opinions on those issues?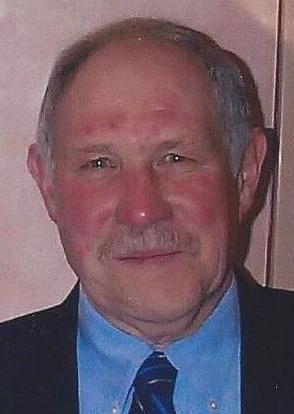 Coutts: The consolidation of fire service is very important so that we continue keeping the quality service that we are receiving now ... I'm in favor of doing this, if it's done right so that it helps our citizens as well as our firefighters to continue to keep the quality of service that we have.
The other concern I have is our community needs to support businesses coming to our community. I feel that were an island surrounded by other communities with businesses that are expanding ... We definitely need to sit down and work with businesses coming to our community so we can grow.
Martin: Issue 1: The Foxconn-driven push to develop we anticipated on the I-94 corridor is not yet here. The village borrowed over $42 million to bring water and sewer there. We need to be open to at all possible development there, and work harder and smarter to encourage it.
Issue 2: I support our fire chief's view that Mount Pleasant, Sturtevant and Caledonia Departments can work out details (to merge fire departments) if the village boards work out reasonable terms. We need to move forward for better service with no increase in cost.
Issue 3: I've urged policy changes for open government with maximum input from citizens.
What qualifications make you a good candidate?
Coutts: I served Caledonia for 20 years as the village president, village trustee, and town supervisor. I have been involved in a number of contracts with sewer and water, boarder agreements, joint dispatch, joint fire station in Franksville, working with municipalities with Raymond, Yorkville, Mount Pleasant, City of Racine and Oak Creek.
Martin: Boards need a variety of backgrounds and experience to make the best decisions, representing the whole community. I'm the only trustee with independent business experience — neither government nor corporate — and the only woman. I spent 30 plus years as an attorney in my own successful small business, alone and as a partner. I use that experience as a trustee.
I analyze issues, research facts, propose viewpoints, suggest and negotiate on Board decisions. I don't march in lockstep. I think independently, always mindful of taxes and quality of life.
Get Government & Politics updates in your inbox!
Stay up-to-date on the latest in local and national government and political topics with our newsletter.