Despite more than $700,000 (and perhaps more than $1 million) being spent by Democrats and allied groups to unseat him, Assembly Speaker Robin Vos, R-Rochester, has held onto his seat against a second-consecutive challenge from Democrat Joel Jacobsen.
Of the attack ads and the election's apparent outcome, Vos told The Journal Times "I am so gratified that the voters of Racine County saw through his BS."
An unofficial count with all precincts reported showed Vos won 58.4% of the vote, with 19,919 votes to Jacobsen's 14,131 votes. Although it was likely the closest anyone has come to unseating Vos, the result still shows that the Assembly Speaker has the resounding support of his constituents.
Vos, speaking over the phone with The Journal Times Tuesday night, said he was "so nervous" about the race considering how outspent he was. He added that he has never worked harder in an election since he first ran for the Assembly 15 years ago.
Not only did Vos thank voters in Racine County for looking past the advertising to re-elect him, he said he also thinks that his re-election and other right-leaning votes show that Wisconsin's voters disapprove of Gov. Tony Evers' leadership throughout the pandemic.
"He's sitting in his basement, not unlike Joe Biden," Vos said of Evers, who contributed funding to anti-Vos advertising. "This (vote) is repudiation of Tony Evers' leadership style … He abjectly failed."
Moments later, Vos said: "Republicans versus Democrats: people are sick of that."
Due to loud criticism of how the Wisconsin Legislature handled the coronavirus pandemic — with Republican leadership getting the Safer at Home order overturned and opposing statewide mandates — Jacobsen, a former Burlington alderman, thought he had a chance to win the district in an upset.
In a statement issued late Tuesday night, Jacobsen called on his supporters to continue keeping the pressure on Vos and the rest of the state's Republican leadership. "The past few months and especially the last few weeks have been a wild ride, to say the least, and I want to take a minute to thank every one of you who has believed in this campaign and given their time, energy and resources. With your help, elected or not, you have created change. My opponent is well and truly scared that voters have opened their eyes to his years of empty promises to the hardworking people of Wisconsin.
"No matter the outcome of this election or the next, keep making your officials work for you. Hold them accountable to their positions and make sure they are putting people ahead of their own interests."
Despite the unprecedented amount of negative advertising and conversation in western Racine County, Vos — who has long preached having a strong relationship with his constituents and focused his campaign efforts on door knocking, not attack ads funded by the Democratic Party and its allies — will remain the representative of the district that has still never come close to voting him out.
In 15 years in state politics, this was the ugliest (and priciest) race Vos has ever been involved in. Both sides took out attack ads, something Vos said he has never done before.
Both sides blamed the other of falsehoods in their ads. Vos's campaign altered a photo of Jacobsen to make it appear he was calling to "DEFUND THE POLICE." But Vos took issue with ads saying he ignored the pandemic. Jacobsen's campaign also purchased the URL RobinVos.com.
The Republican win helps prevent what could have been a power vacuum in Wisconsin's legislative leadership. Senate Majority Leader Scott Fitzgerald will be leaving his position after winning a seat in U.S. Congress, to be vacated by Jim Sensenbrenner, who is retiring after 40-plus years in Congress.
In photos and video: 2020 presidential election scenes from around Racine County
Elections in the age of COVID-19 - Social distancing protocols at Gilmore Fine Arts School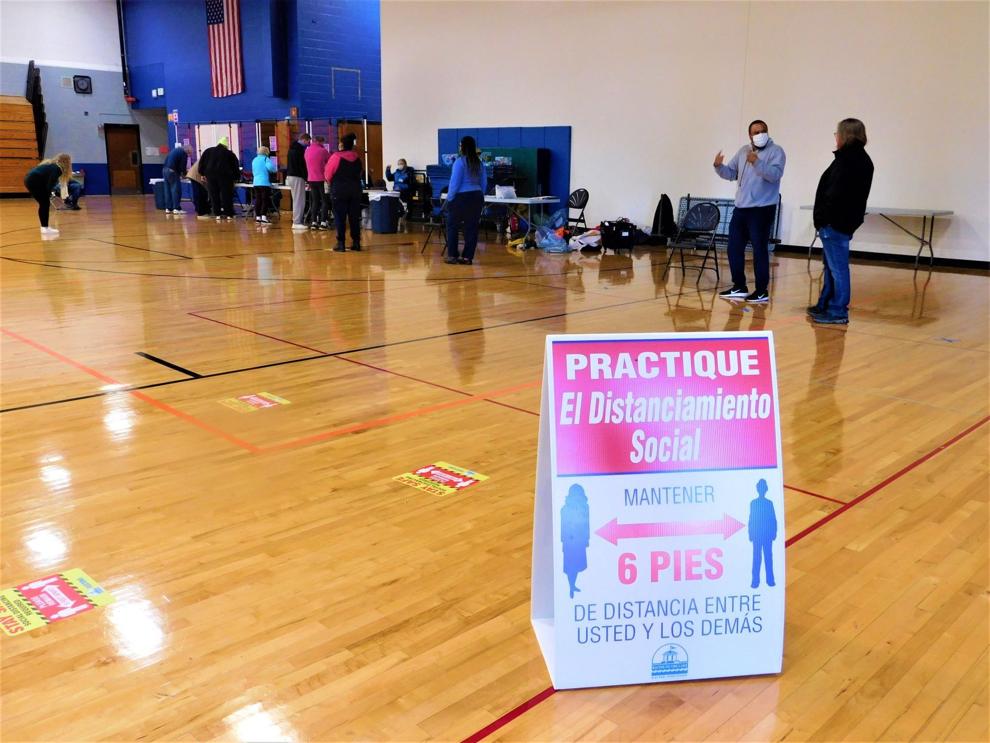 Election 2020 Caledonia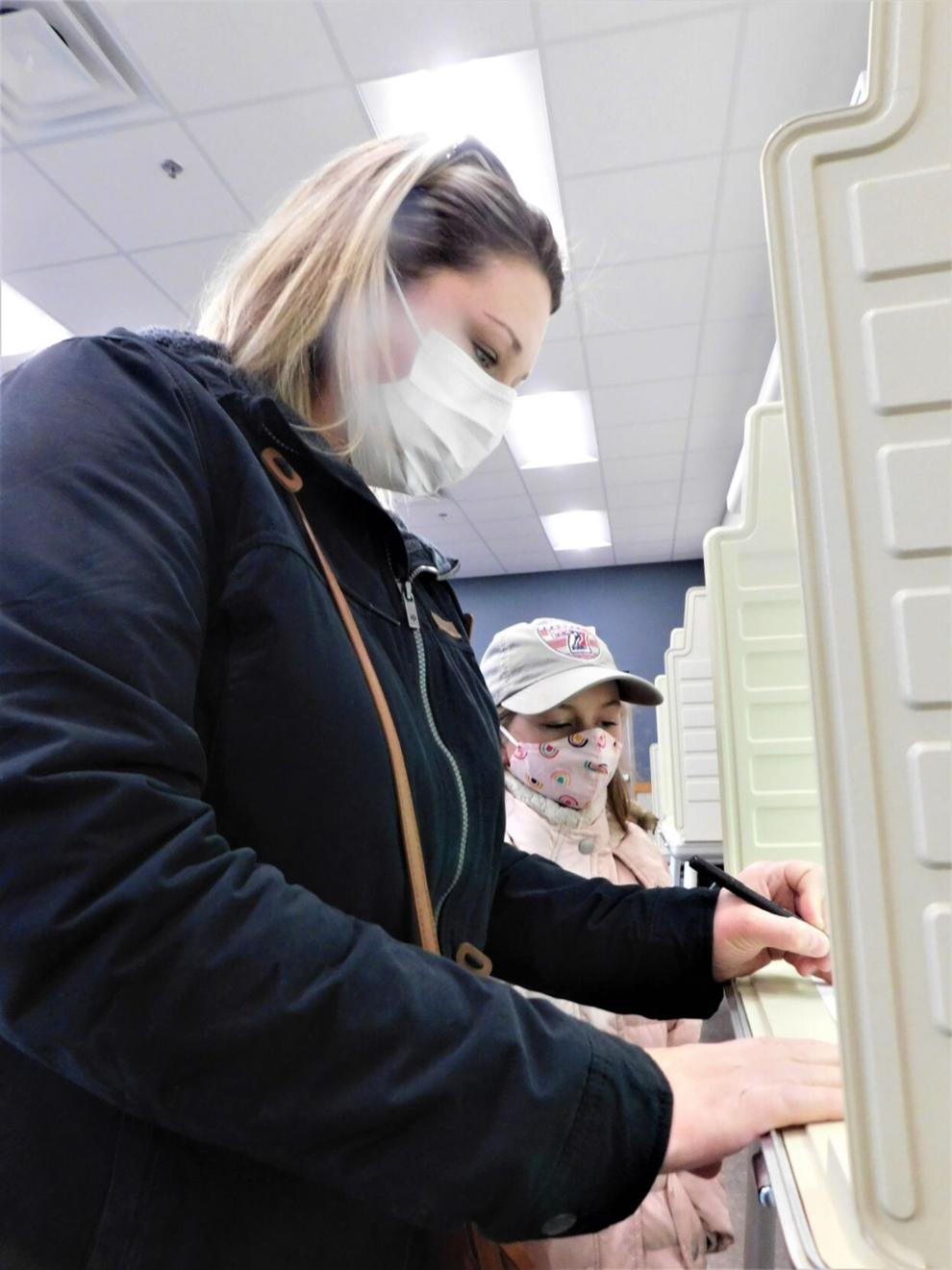 Election 2020: Biden Supporters in Mount Pleasant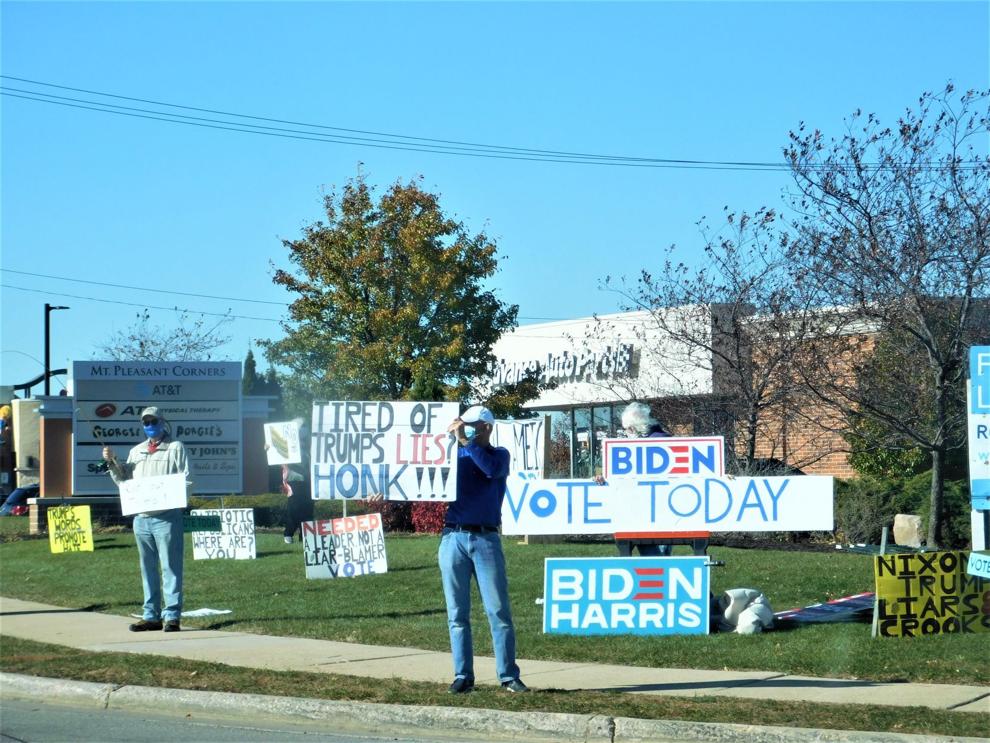 Waterford's chief election inspector talks about the election
Voting tables at Festival Hall
Election 2020: Biden-Harris supporters in Mount Pleasant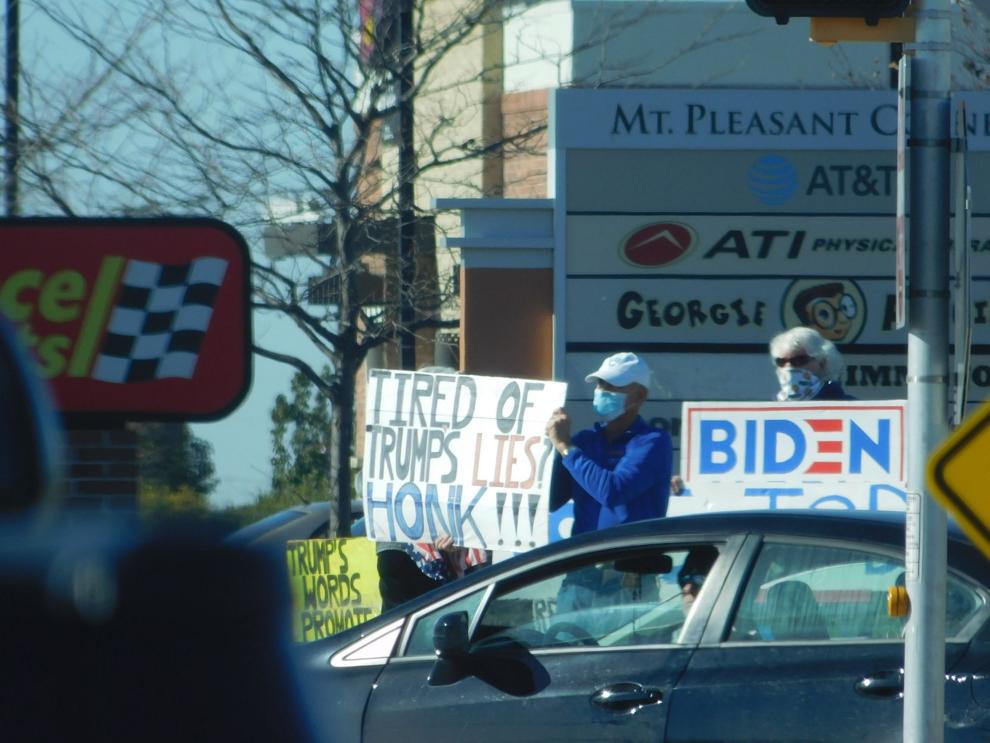 An election in the age of COVID-19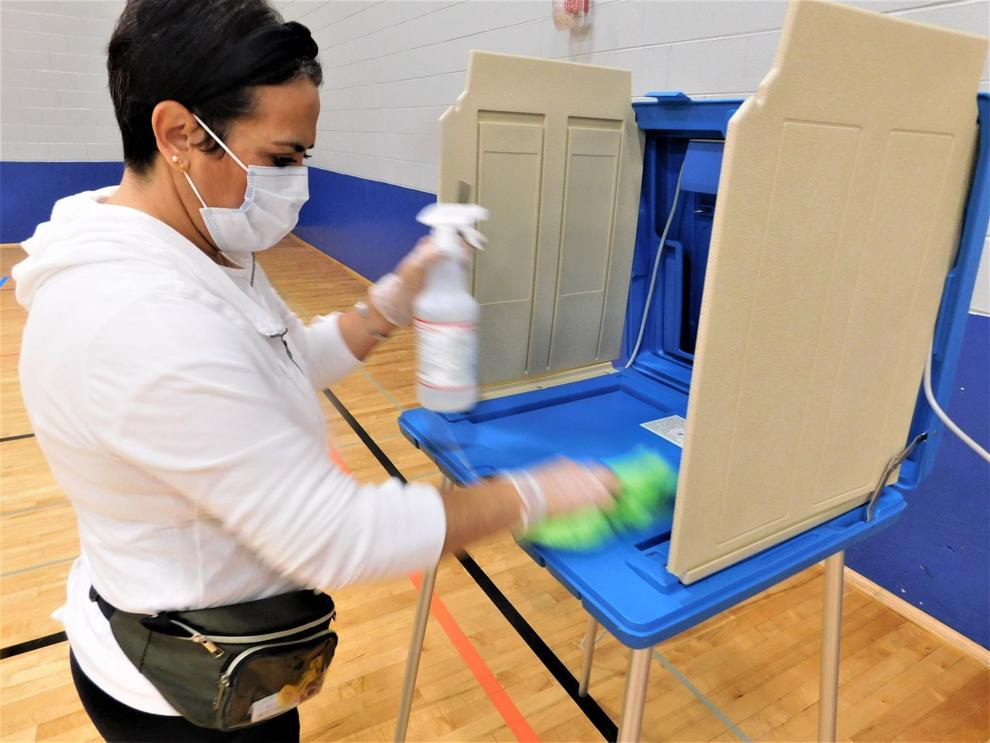 Voting in the age of COVID-19 - Mount Pleasant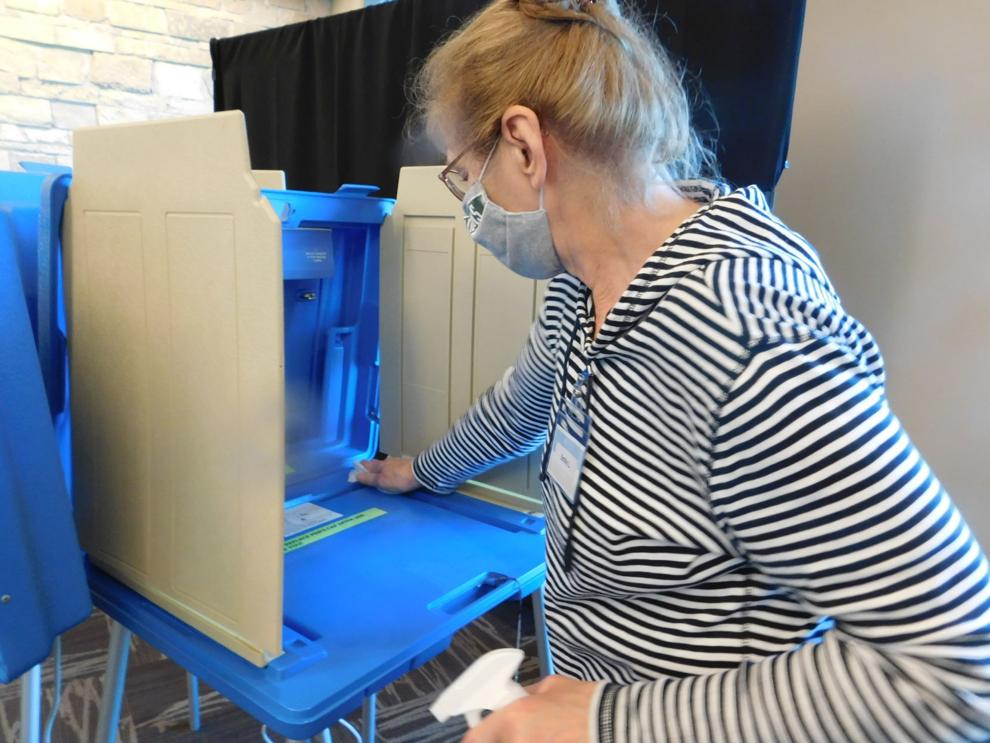 Waterford polls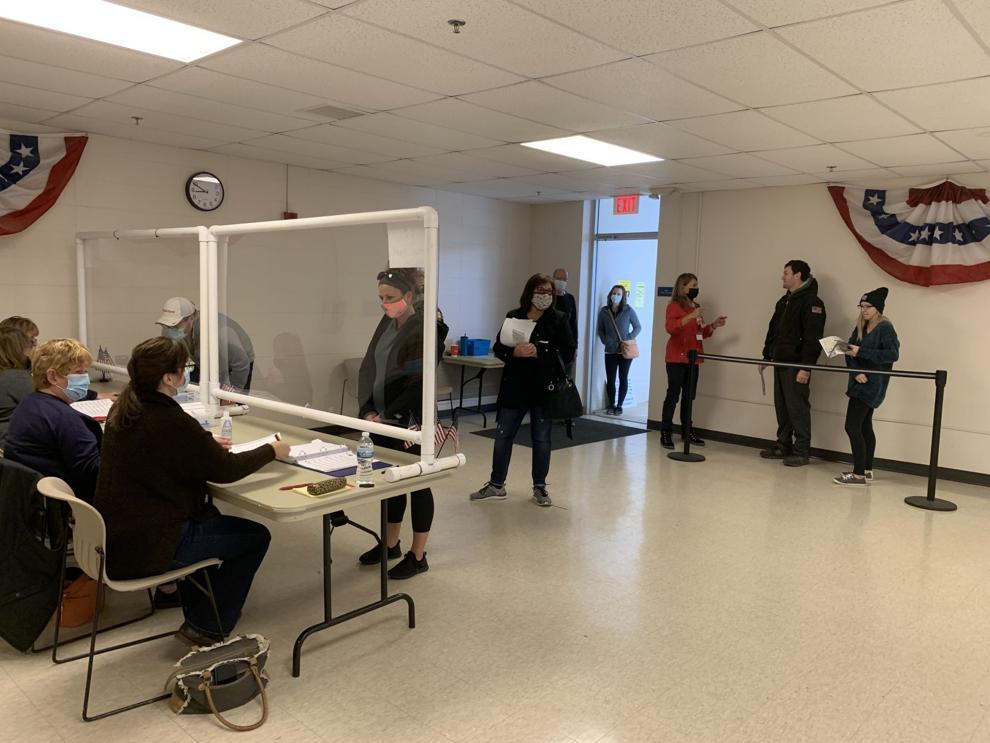 Caryl Perrin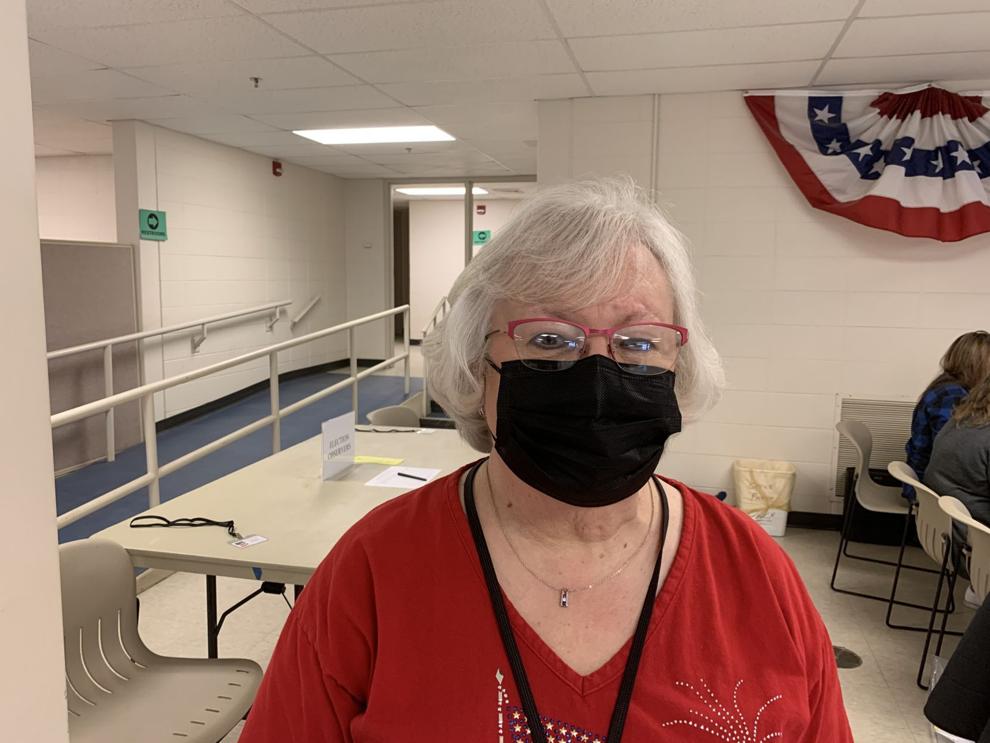 Waterford voters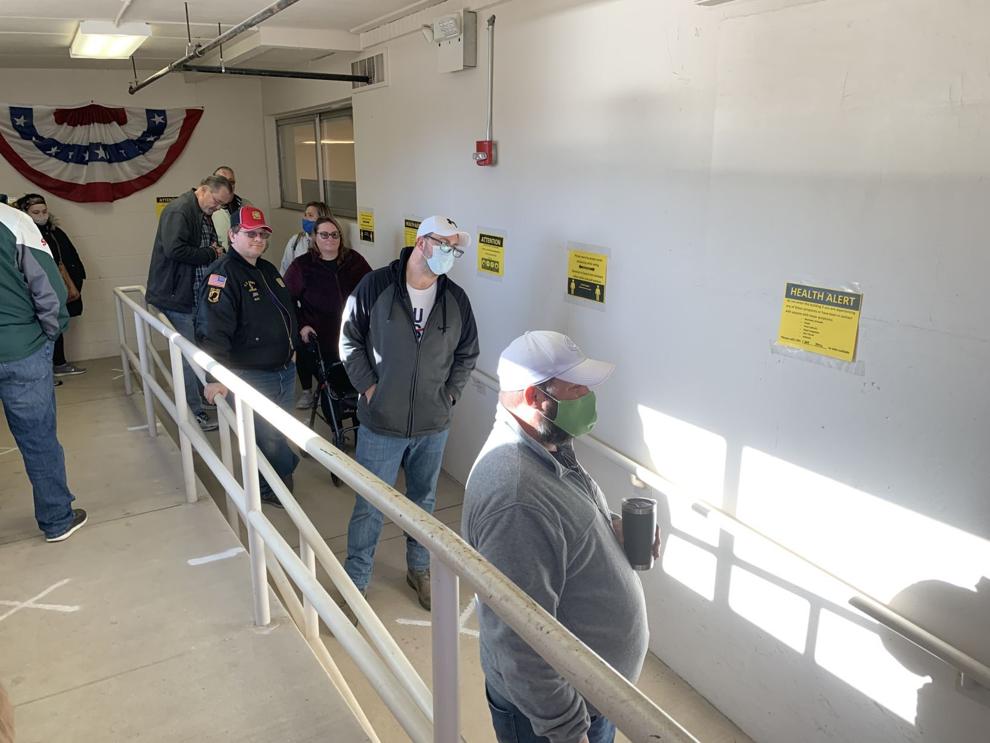 Burlington voting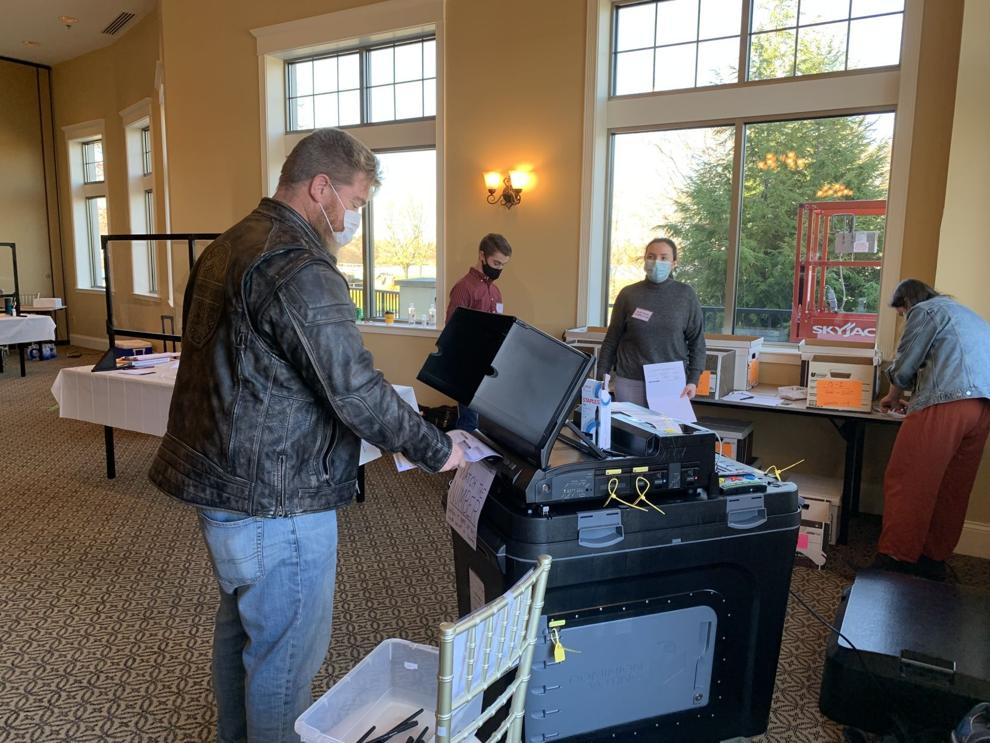 Voting as a family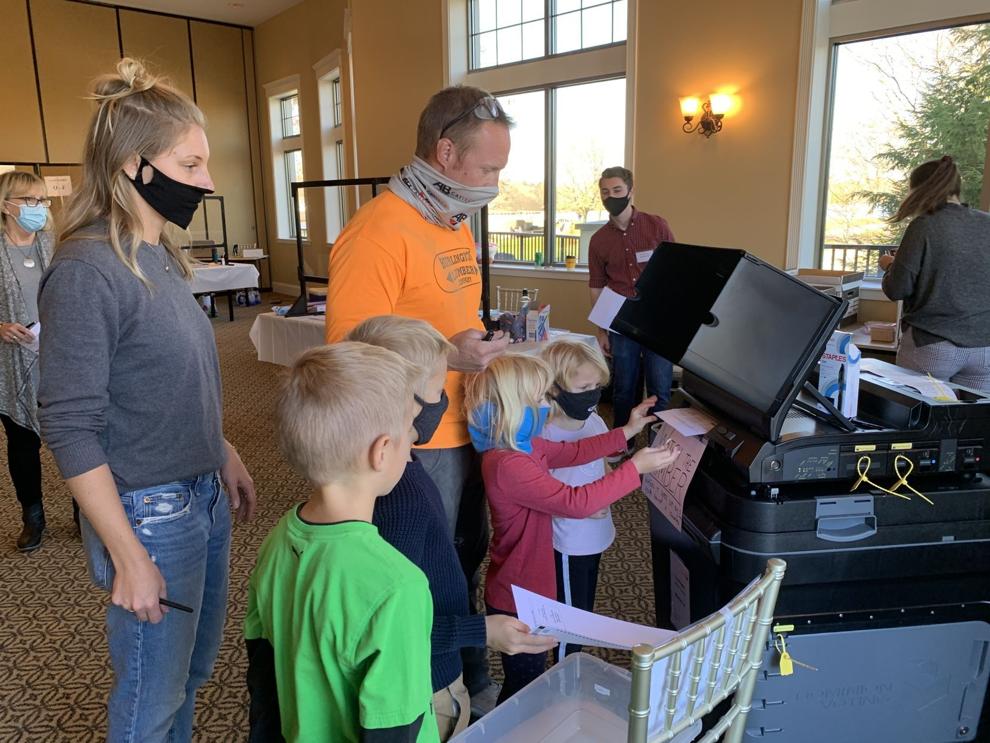 Steil concludes acceptance speech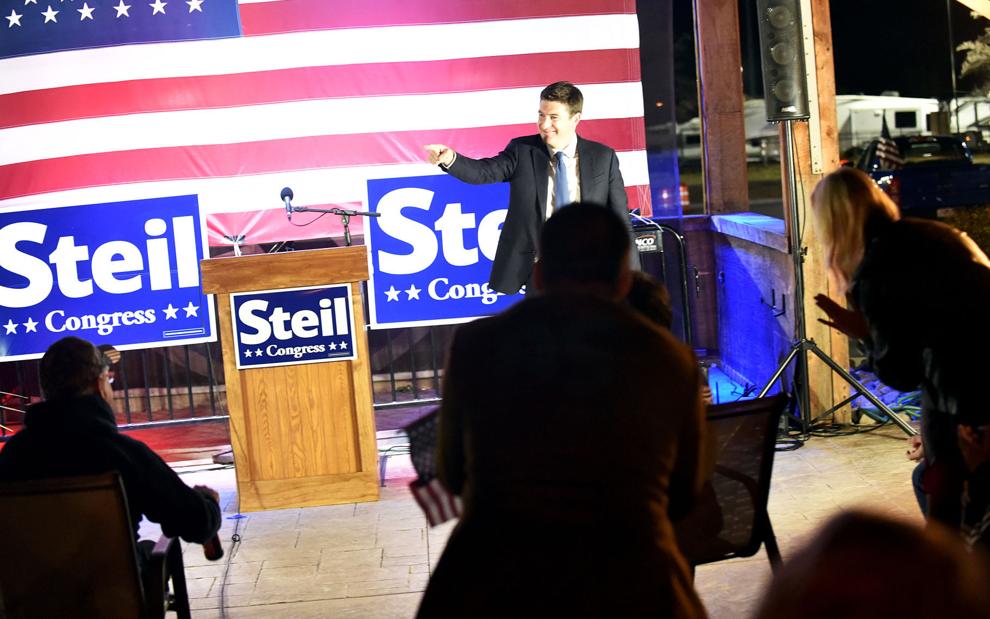 Steil acceptance speech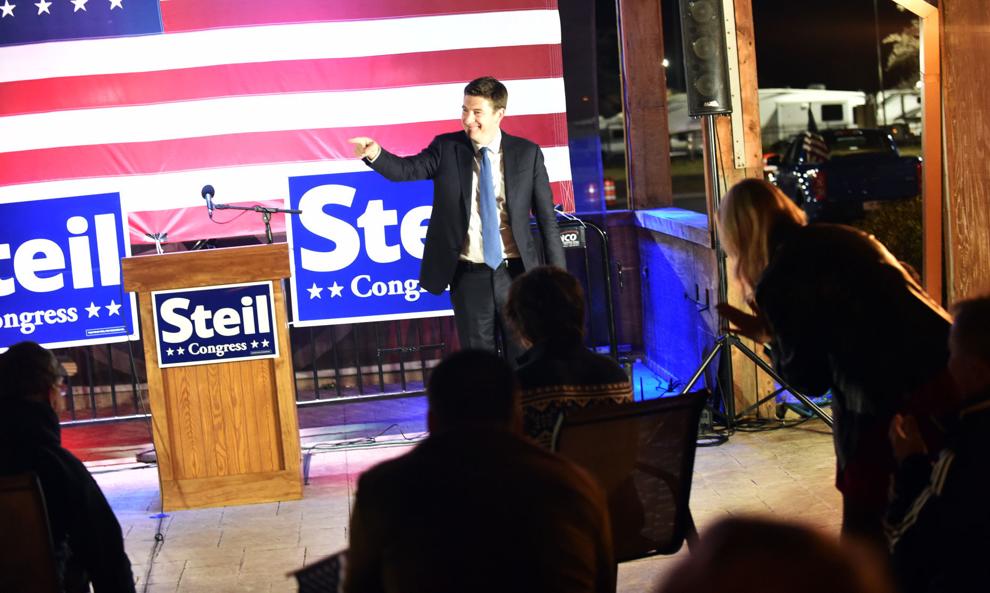 GOP Watch Party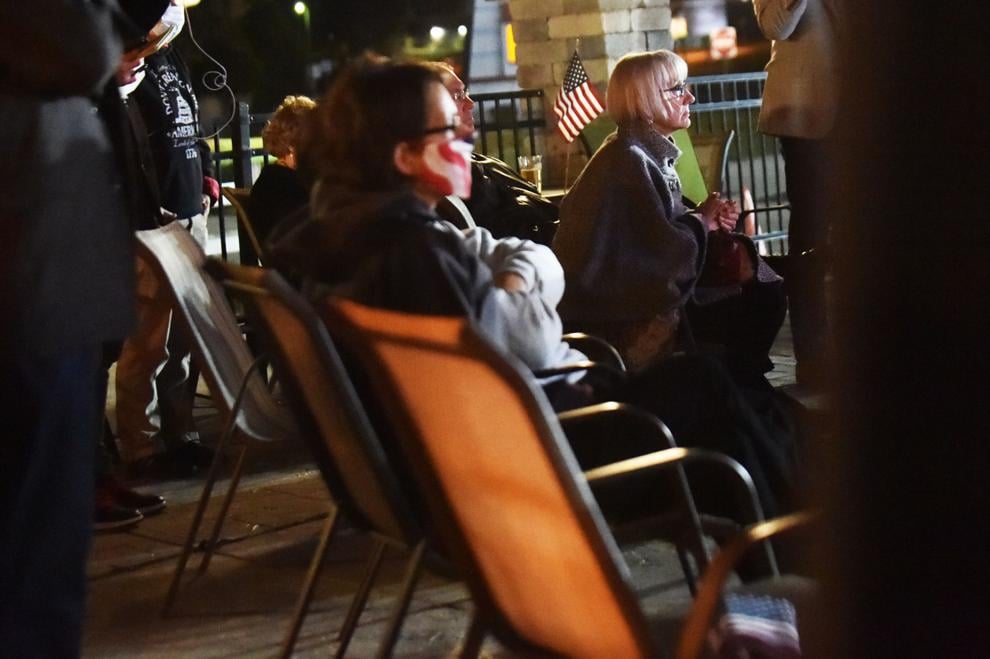 GOP Watch Party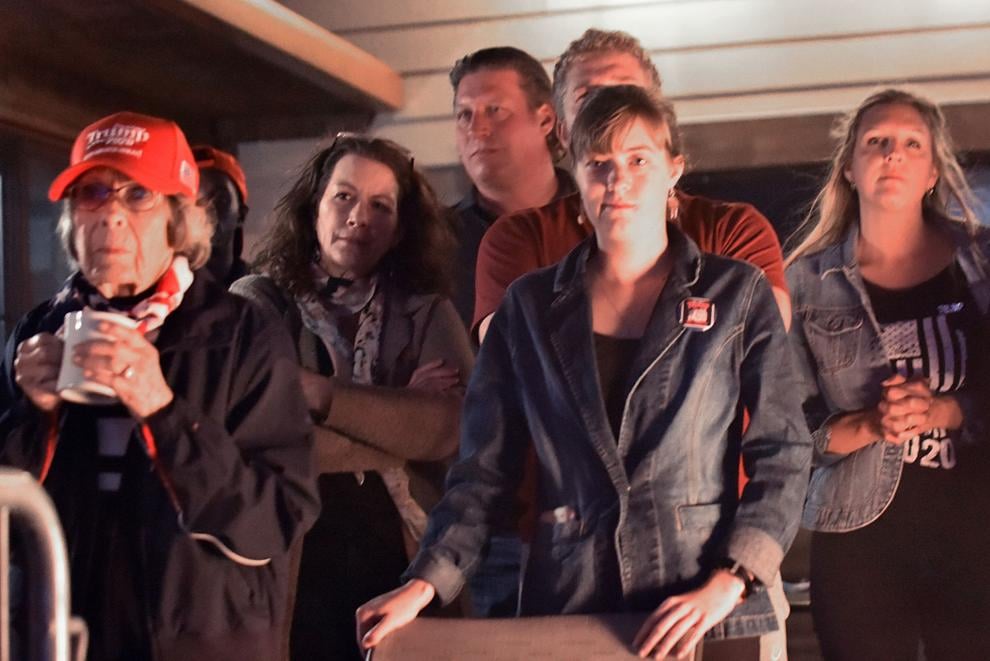 Steil acceptance speech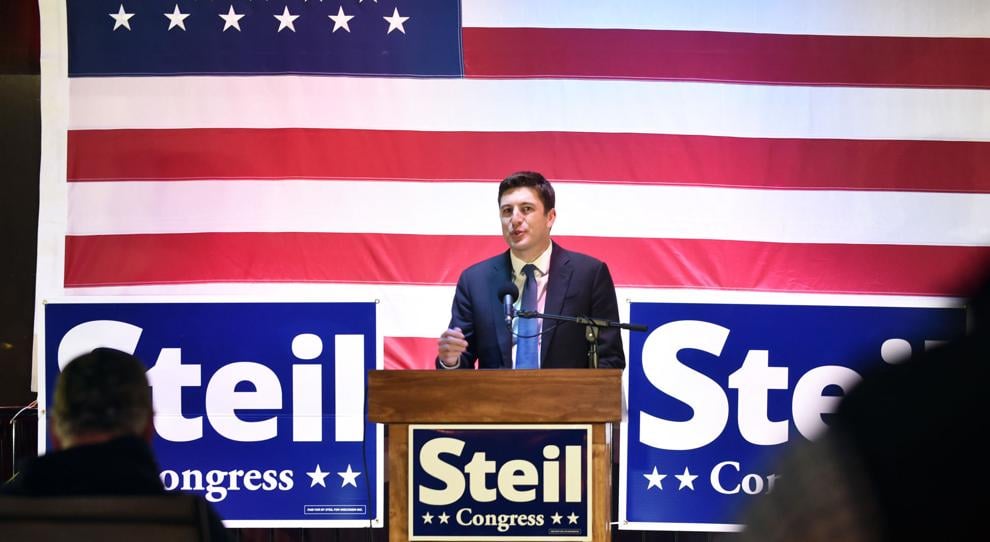 Steil acceptance speech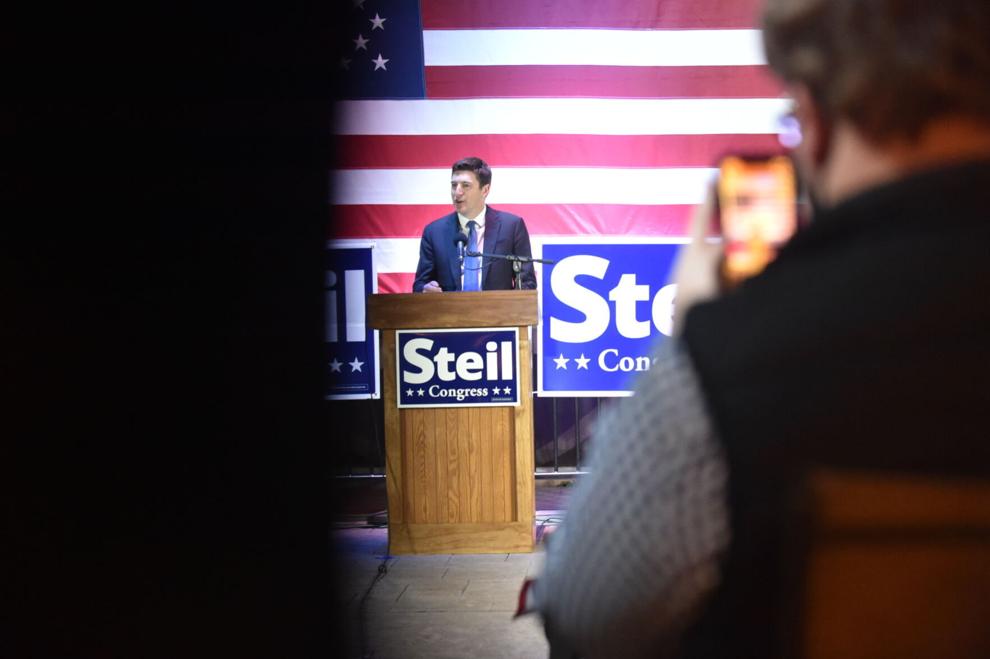 Pro-Biden demonstrators in Downtown Racine