RACINE — In addition to weighing in on the next President of the United State and U.S. Representative for Wisconsin's 1st Congressional District, Racine residents will be asked this fall whether they'd accept a 6.49% increase on the tax levy to cover the cost of healthcare benefits for city retirees.
For 2020, the city collected a total of $53,820,230 in property taxes. Because the city had zero net new construction in 2020 the most it would be able to raise its levy is 0.15% or $80,730.35.
Going into 2021, interim City Administrator Kathleen Fischer estimated the city is facing a $4.5 to $5.5 million budget shortfall. The referendum would ask taxpayers whether they are willing to contribute an additional $3.5 million to the 2021 levy and then an additional $1 million each year thereafter.
The additional funds would only cover a portion of retiree healthcare expenses. In 2020, the city will spend $21 million on healthcare for 750 retirees and 450 active employees, not including the water and wastewater utilities. The active employees accounted for about $11.5 million of that total and the retirees accounted for about $9.5 million.
On Tuesday the City Council passed the proposal to put the referendum on the Nov. 3 ballot, 9-6. Aldermen Jeff Coe, Mollie Jones, John Tate II, Edwin Santiago, Jen Levie, Maurice Horton, Mary Land, Natalia Taft and Melissa Lemke voted in favor. Aldermen Jeff Peterson, Marcus West, Trevor Jung, Carrie Glenn, Henry Perez, and Jason Meekma voted in opposition.
If voters approve the referendum, the city could collect up to $57,400,960.35 in 2021.
Why retirees?
Alderman Natalia Taft of the 13th District made a motion to change the language of the referendum so that it asked for the funds to cover the cost of healthcare for both City of Racine employees and retirees. That way the education on the referendum could be focused on the increased healthcare costs, not singling out retirees.
Alderman John Tate II of the 3rd District said that he wanted the referendum to specify the funds are for retirees' healthcare because taxpayers should understand why increased costs are not resulting in increased services.
"People are paying their taxes expecting a service in return when (almost) 50% of the funds are going to retirees," Tate said during Monday's Executive Committee meeting. "These are folks who are contributing to the benefits of the retirees, many of whom no longer live in the City of Racine. They're paying for someone else's healthcare when they're no longer providing a service."
Aldermen Henry Perez of the 12th District, similar to Taft expressed concerns that the framing around retirees was seemingly pitting them against taxpayers. He asked if the Council could wait on the referendum until they had had a chance to see what other options for cutting expenses came to light during the budget process.
That recommendation never gained traction because state law states any referendum has to be approved within 70 days of election day, which would be Aug. 25.
Perez also asked when the council had to vote on the budget, Mayor Cory Mason said it is one week after the election.
Taft's motion failed, 9-6. Aldermen Mollie Jones, Jen Levie, Jeff Peterson, Mary Land, Henry Perez and Taft voted in support and Aldermen Jeff Coe, John Tate II, Edwin Santiago, Maurice Horton, Marcus West, Trevor Jung, Carrie Glenn, Jason Meekma and Melissa Lemke voted in opposition.
Broader consequences
Alderman Jeff Peterson of the 6th District, who is a retired Racine firefighter, asked if the referendum would have any impact on the legal claims filed by 352 city retirees over changes to their health benefits.
City Attorney Scott Letteney said it would not. The increased funding in the referendum, if approved, would maintain retirees' benefits at their 2020 levels.
Aldermen Jason Meekma and Trevor Jung voiced concerns that if the referendum was approved, an increase in the levy would, in the long run, cause more issues than it would solve.
Jung argued that since the best way for the city's financial situation to improve is through new development, raising the city's already-high tax rate could be an impediment.
"In my mind, the way we fill our budget hole and facing our budget challenges is being competitive and encouraging development," said Jung. "We're competitive by lowering our tax rate, as we have the past couple years, not raising it. I understand the need to use every tool in the toolbox but I don't think this is necessarily the tool for the day."
Meekma said he was concerned that by raising the levy, the city might lose some of the gains it has tried to make with homeownership, particularly among minorities. He said instead of a "reactive" solution, he'd rather see the city come up with "proactive" ways of addressing the budget without hurting homeowners.
Alderman Melissa Lemke of the 15th District pointed out that, "$4.5 to $5.5 million isn't going to fall from the sky." And she wanted voters to at least have a chance to weigh in on how they would like to see the city handle the budget shortfall.
"I think we need to at least put it on the ballot and people can vote against it if they think it's a terrible idea," Lemke said.
Even if the referendum is approved, it will not completely close the gap the city faces. Fischer warned the council that cuts will need to be made.
"Please don't think we're going to escape making hard decisions," Lemke said.
Old World Third Street vacant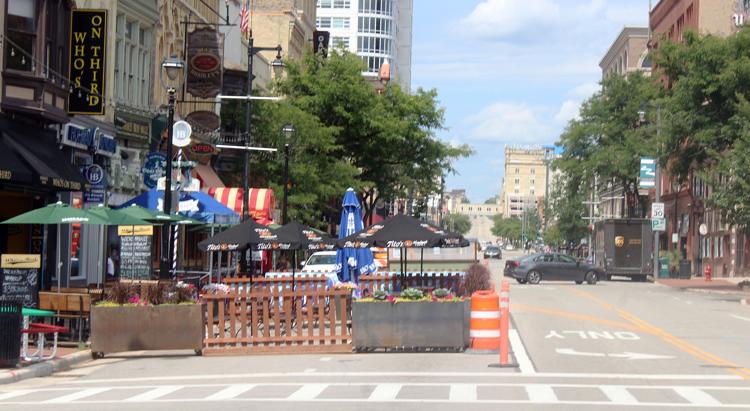 A man walks along Third Street in Downtown Milwaukee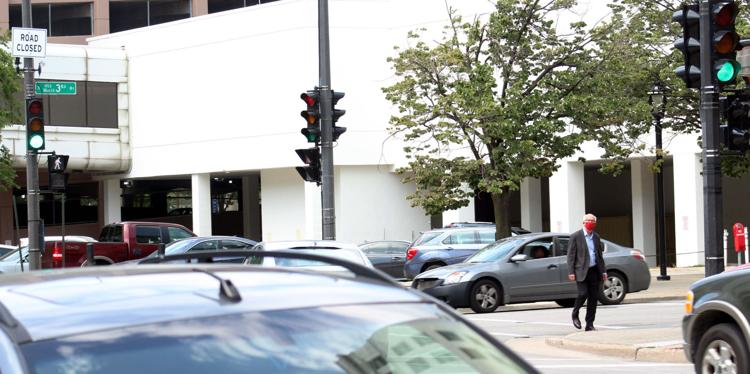 Officers in Milwaukee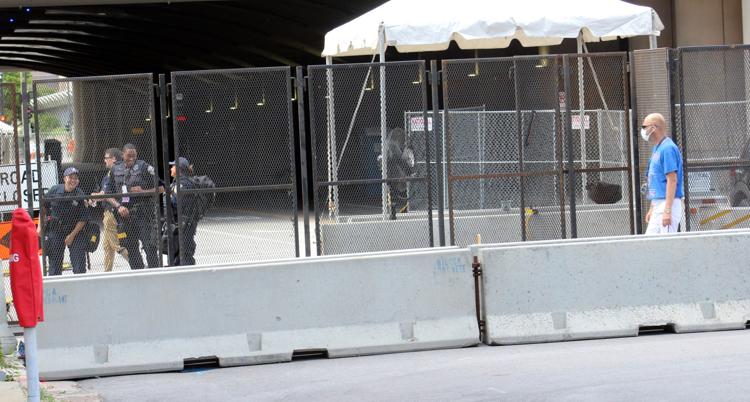 Outside Major Goolsby's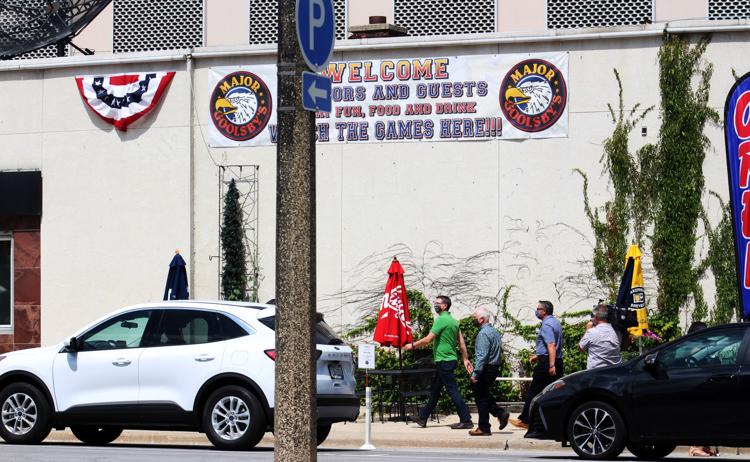 Van leaving from inside the protective barrier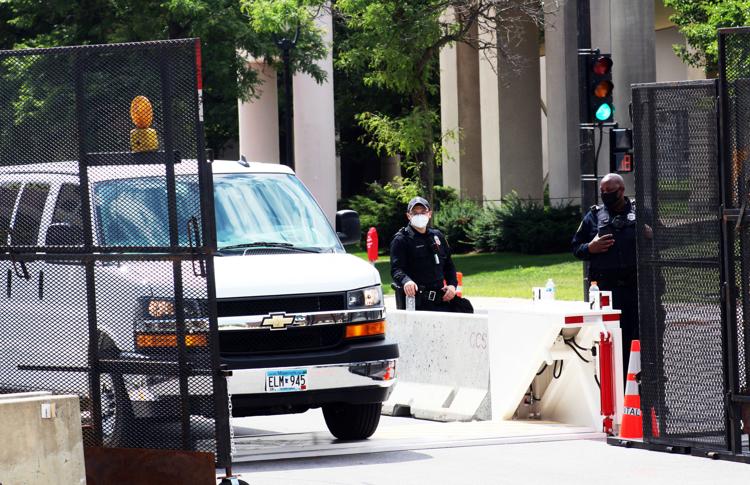 Getting some sun in an empty riverside park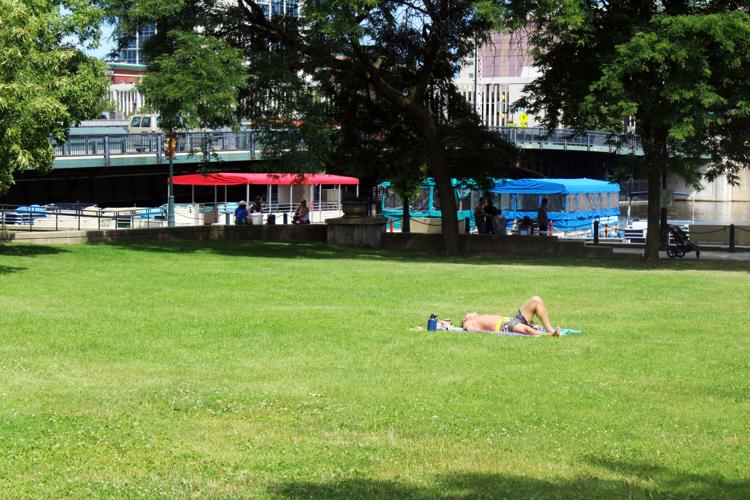 A Federal Protective Service Police vehicle from the Department of Homeland Security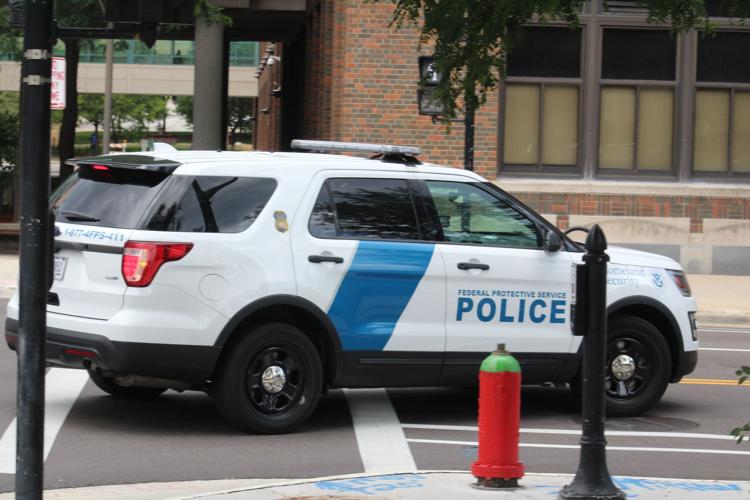 The DNC law enforcement barrier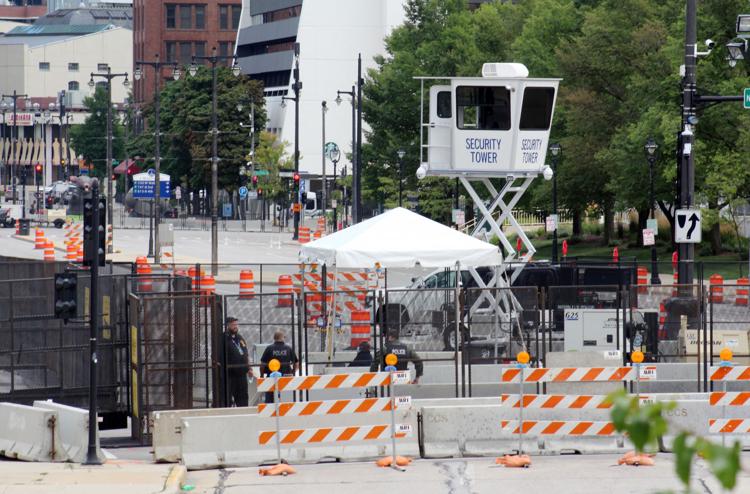 Officer gets his gear out of his K-9 equipped vehicle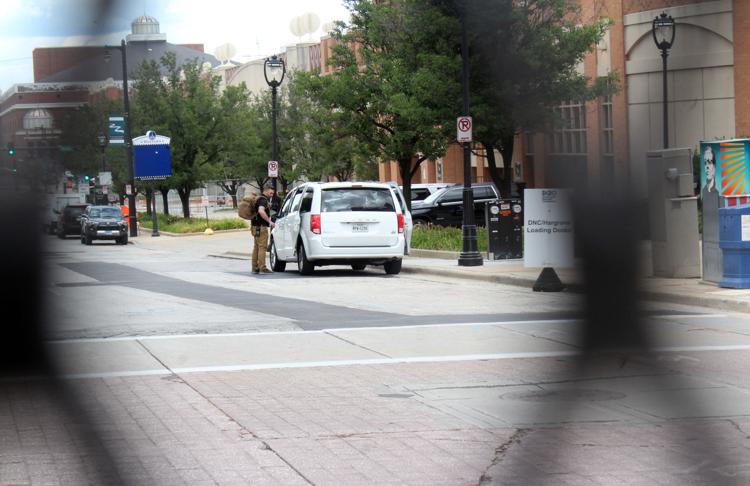 Officers exit a Milwaukee hotel near the DNC area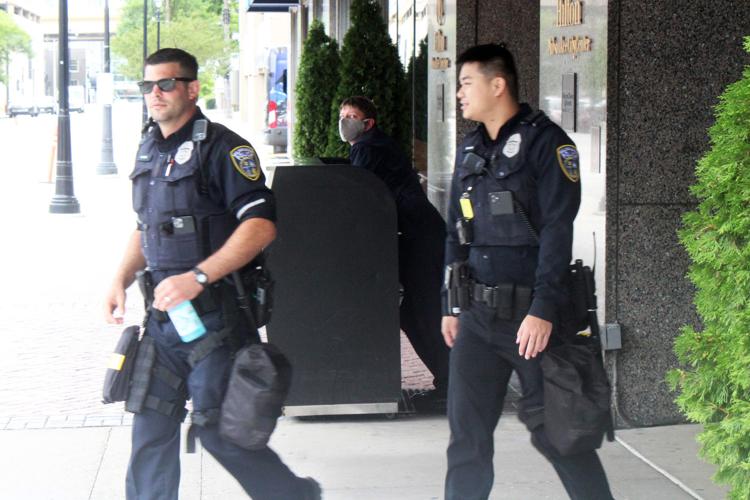 Mo's Irish Pub remains closed throughout what was supposed to have been a busy DNC week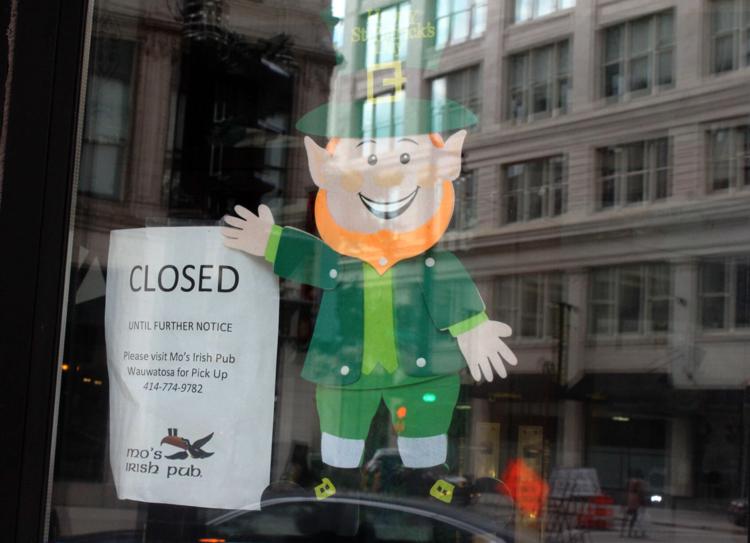 Rock Bottom Brewery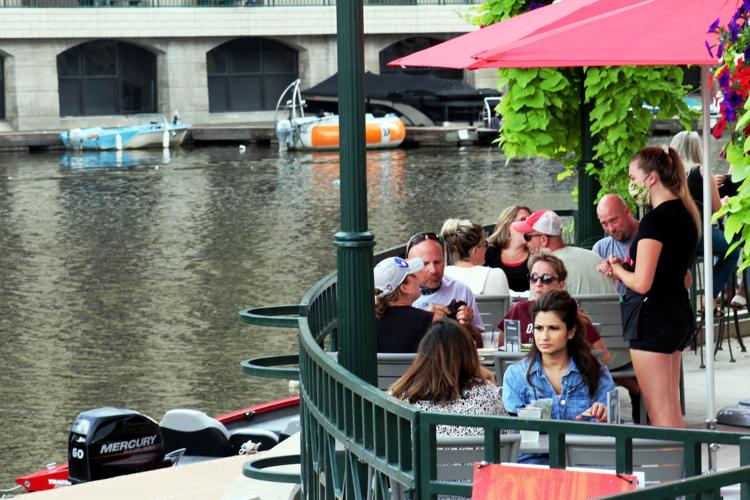 Mike Atari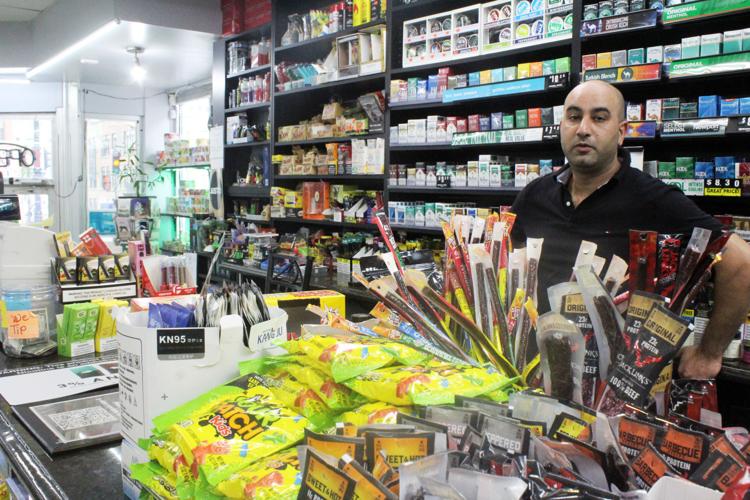 Empty streets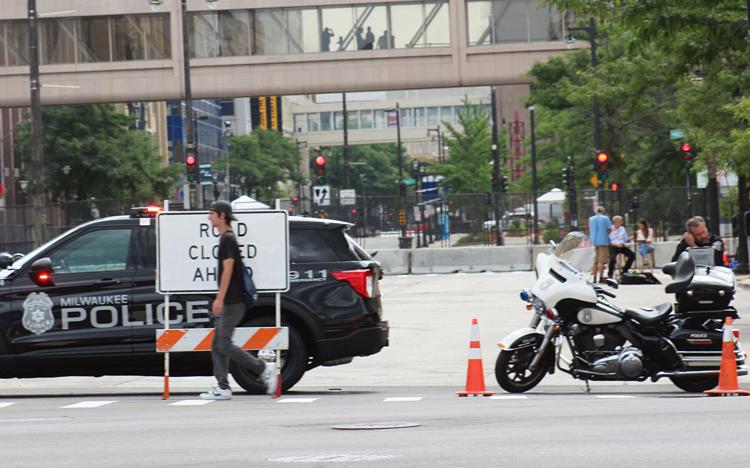 Empty streets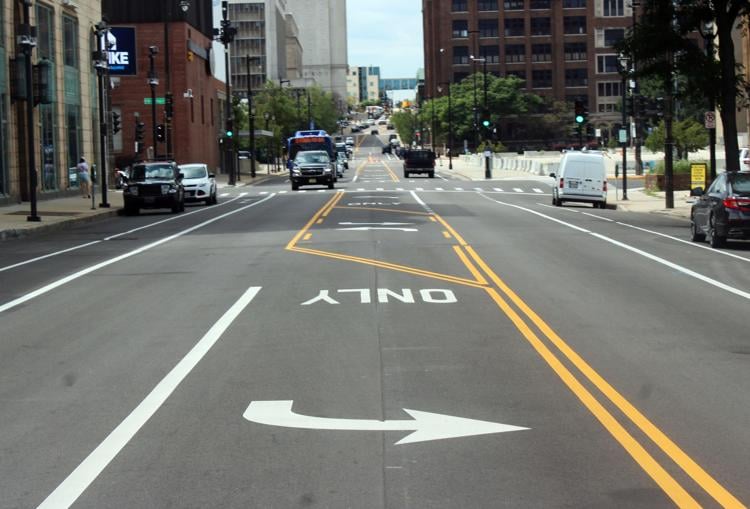 Forrest Darby, 76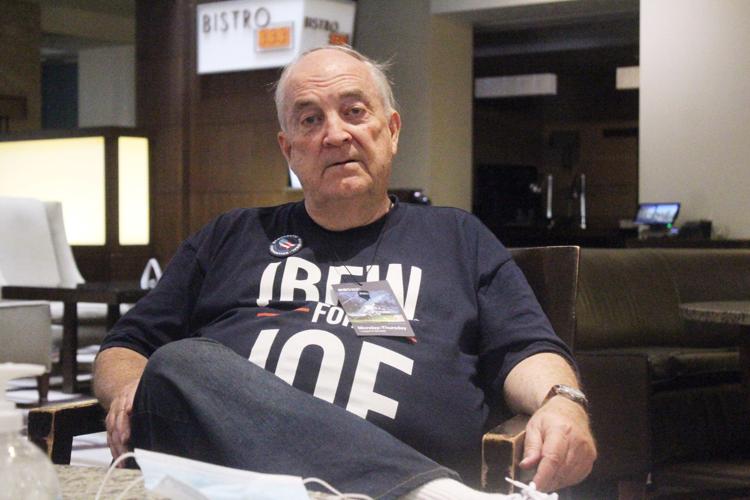 Get Election 2020 & Politics updates in your inbox!
Keep up on the latest in national and local politics as Election 2020 comes into focus.