When state Sen. Dave Craig said he would be retiring at the end up of the current term, leaving the heavily conservative Senate District 28's seat up for grabs, five Republicans threw their hats into the ring.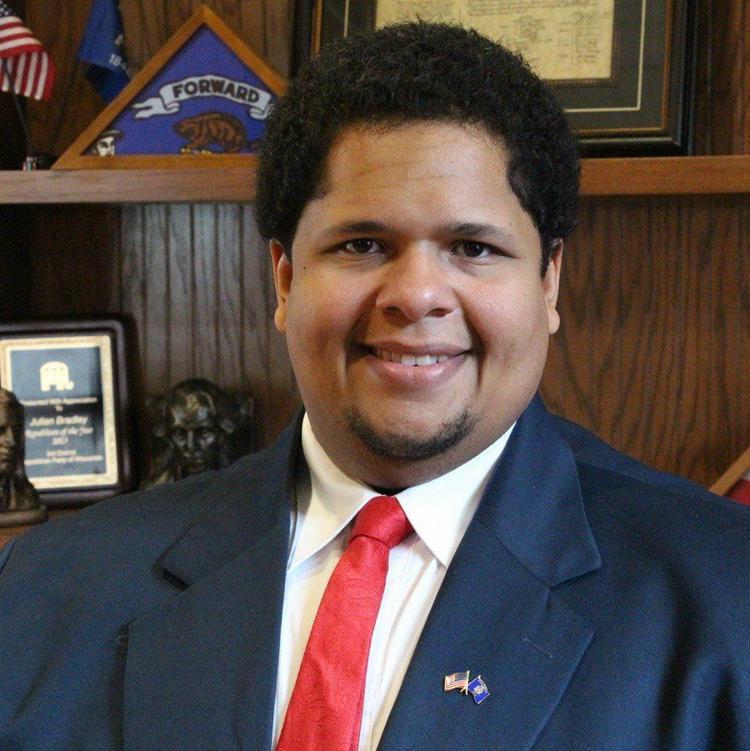 Julian Bradley — a Franklin resident who had been the chairman of the La Crosse County Republican Party, vice chairman of the Third Congressional District GOP and chairman of the 2015 GOP State Convention — won that five-way race by a solid margin in August, setting him on the path to the Senate.
Bradley reached the end of that path Tuesday when he won the election over Democrat Adam Murphy by a count of 64,179 votes to 43,390. In the two Racine County precincts included in what will soon be Bradley's district, Bradley's vote total doubled Murphy's: 5,528 votes to 2,213.
With the win, Bradley, who was born in Baltimore and "grew up well below the poverty line" in La Crosse, became the first-ever Black Republican elected to Wisconsin's Senate.
"The historical aspect of this is not lost on me ... It's something that isn't to be taken lightly," he told The Journal Times in a phone interview just after noon Wednesday; he said he still had not slept since Election Day.
Bradley didn't even realize he would be the one to break that barrier until over the summer when a reporter mentioned it to him.
He is the second-ever Black Republican elected to Wisconsin's Legislature, following Lucian Palmer, who was elected to the Assembly more than a century ago in 1906.
Of Senate District 28, which encompasses largely rural tracts of southeastern Wisconsin, Bradley said. "We're known as one of the most conservative districts in the state. But this district overwhelmingly chose me...
"It's time for those stereotypes to be put to rest," he continued. "I think it's ridiculous to call a political party racist."
Still, Bradley didn't shy away from the fact that African Americans in Wisconsin consistently face more economic, health-related and other systemic struggles than the state's white majority: The median household income for Black households in Wisconsin is half that of white households according to the University of Wisconsin-Madison; life expectancy is shorter by several years for Black Wisconsinites compared to their peers according to the BMC Public Health journal; WalletHub found that Wisconsin has highest level of racial inequality of any state; and Black people make up 38% of Wisconsin's incarcerated population despite making up only 6% of the total state population according to the Prison Policy Initiative.
To deal with those issues, Bradley thinks education needs to be addressed further. Bradley's mom is a "staunch Democrat" who pushed him from a young age to read and get a good education. Particularly in Milwaukee, which has one of the worst-ranked public school districts in the nation, Bradley thinks something needs to change to help those kids get off to a better start.
"I want to help these kids who are stuck in failing schools and improve the literacy rate ... When you can tackle that, you can tackle the poverty and all the other issues," he said. "If you can start someone off on the right foot, you can make a positive impact."
While noting that the Wisconsin Legislature is still overwhelmingly made up of white men, Bradley thinks that times are changing.
"We need to see more people of color and women elected, period ... That's how we can make this country as awesome as it can be," he said, adding that he thinks this election's turnout will be a factor in turning the tide.
"I may be the first (Black Republican senator), but I will not be the last," he said.
Elections in the age of COVID-19 - Social distancing protocols at Gilmore Fine Arts School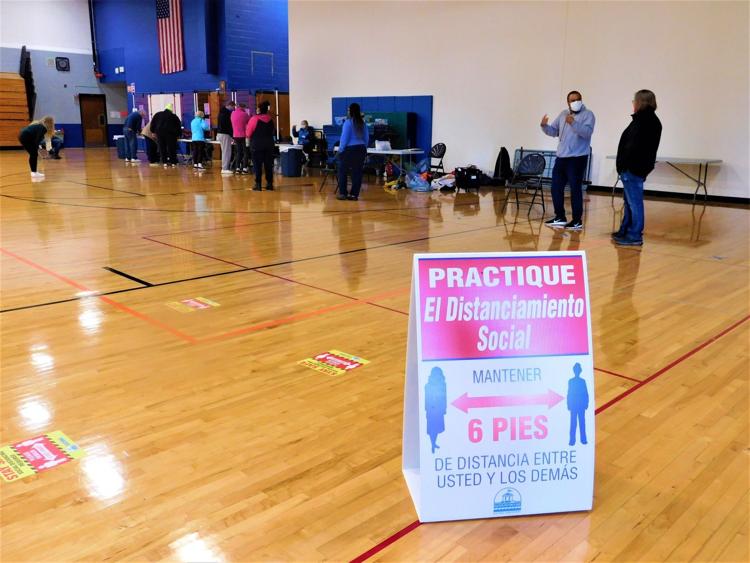 Election 2020 Caledonia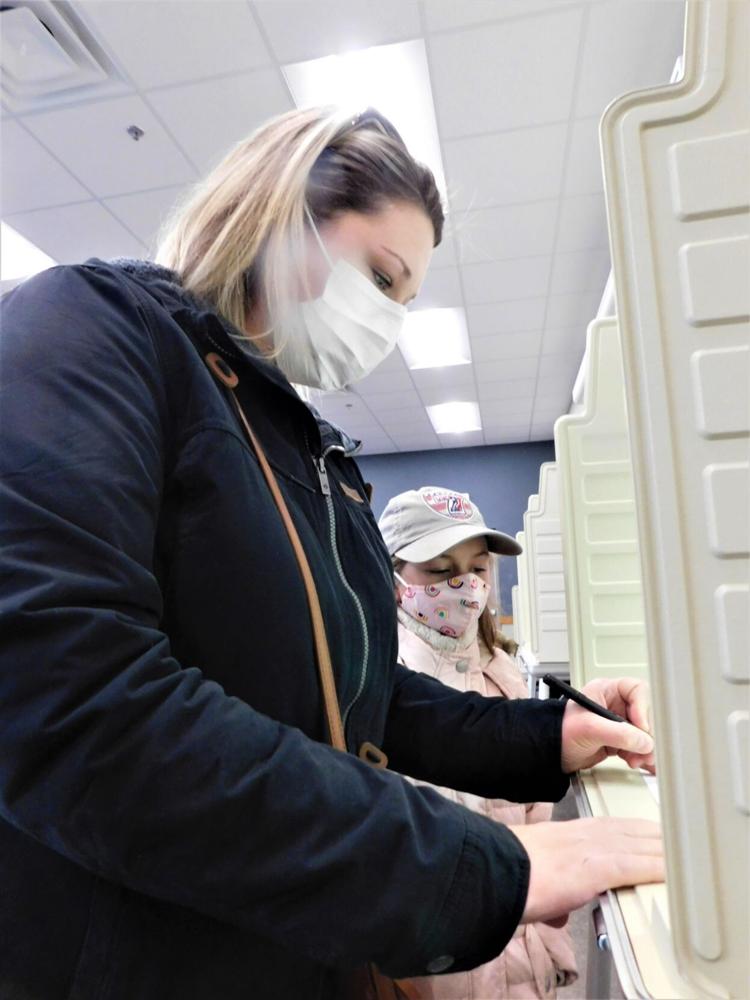 Election 2020: Biden Supporters in Mount Pleasant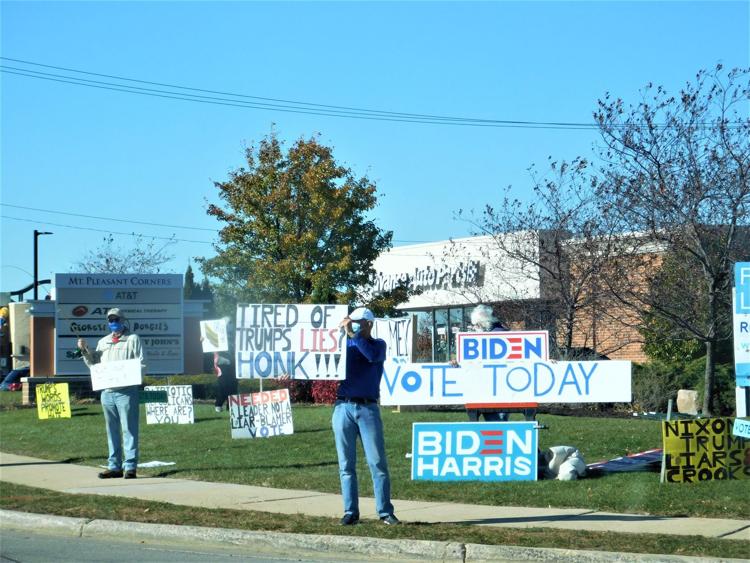 Waterford's chief election inspector talks about the election
Voting tables at Festival Hall
Election 2020: Biden-Harris supporters in Mount Pleasant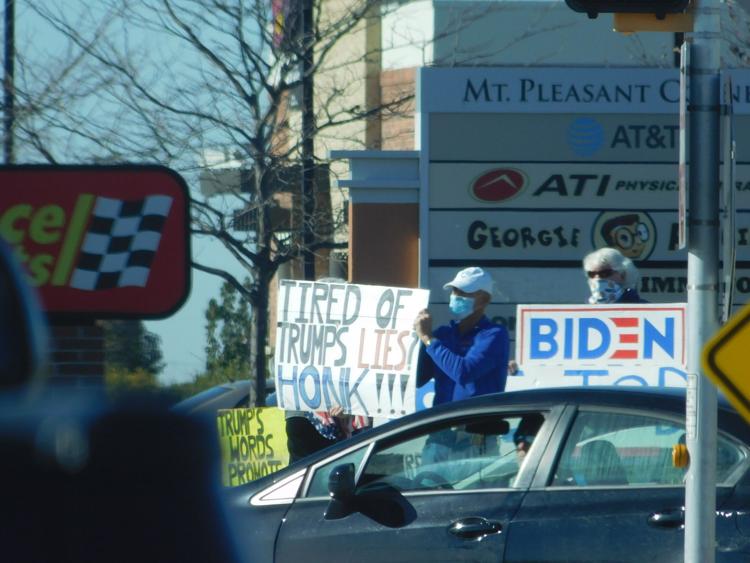 An election in the age of COVID-19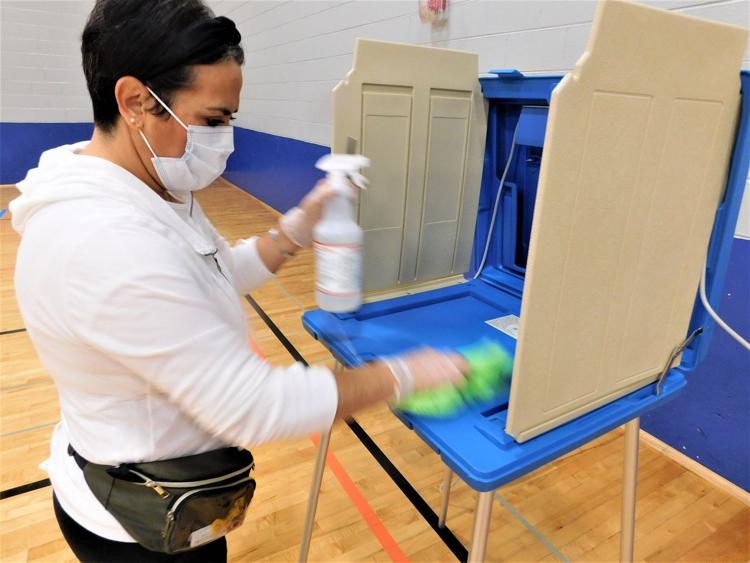 Voting in the age of COVID-19 - Mount Pleasant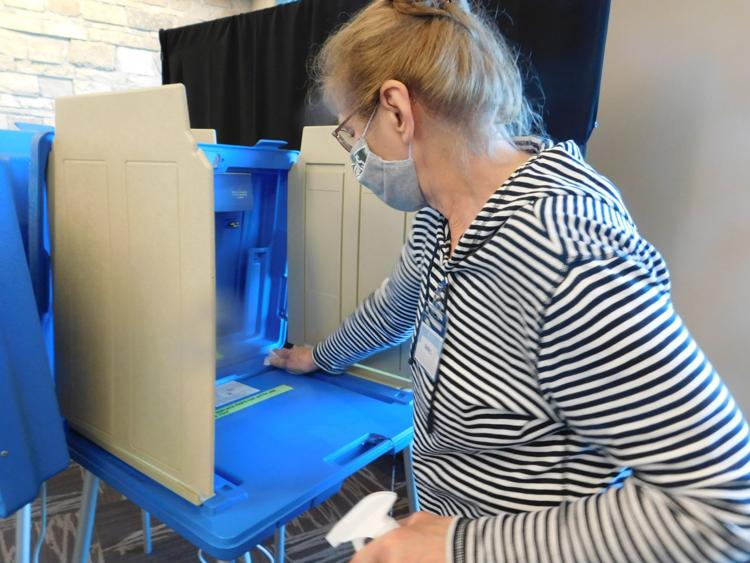 Waterford polls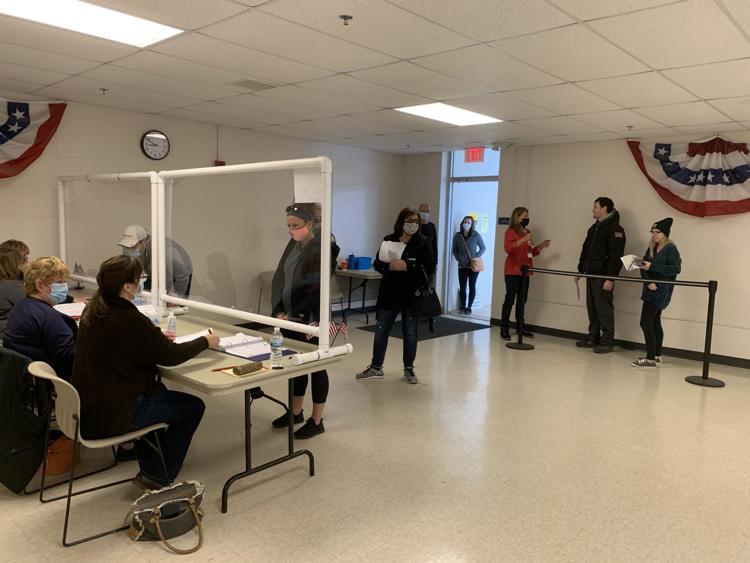 Caryl Perrin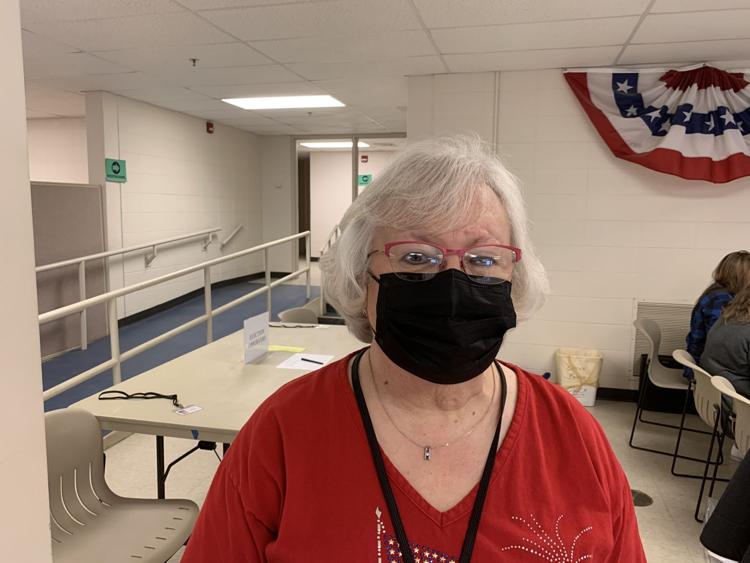 Waterford voters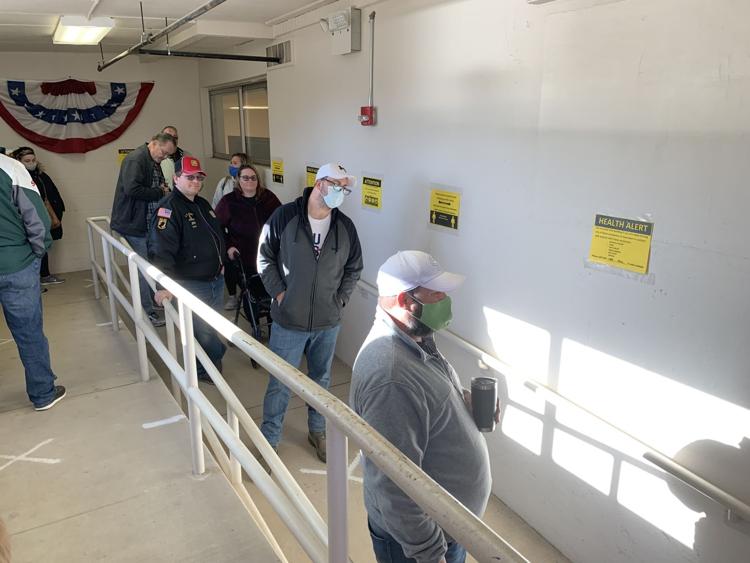 Burlington voting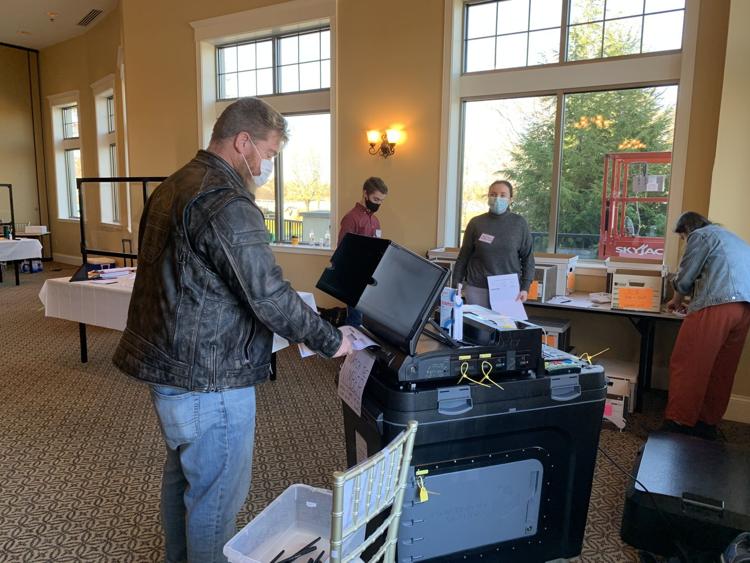 Voting as a family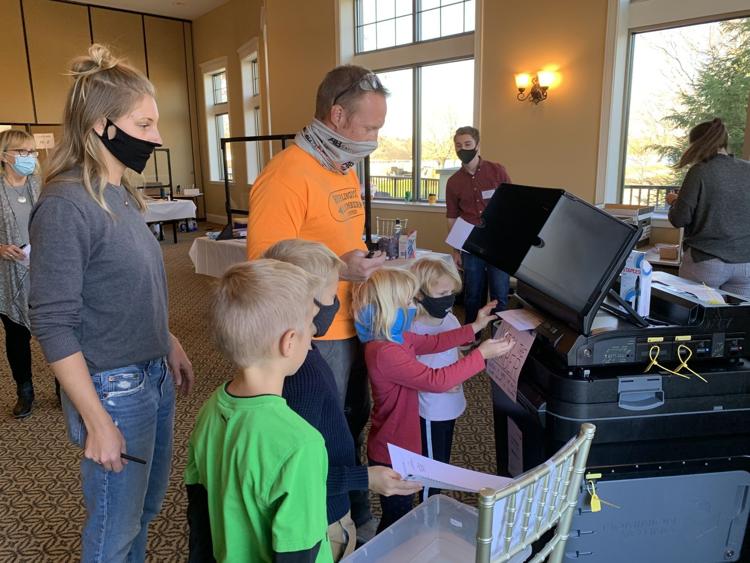 Steil concludes acceptance speech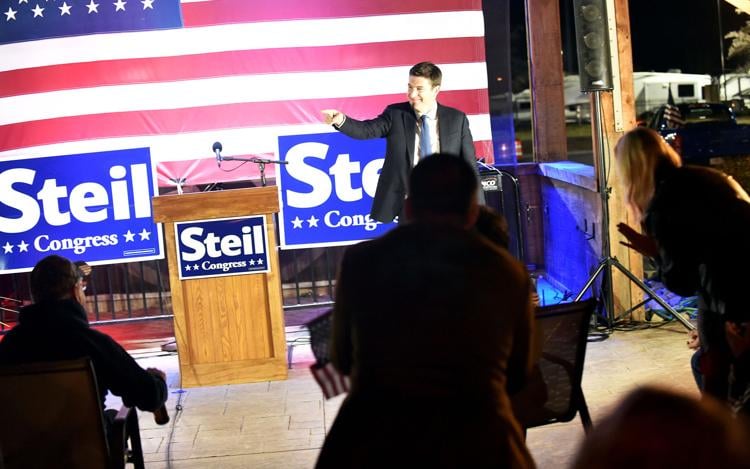 Steil acceptance speech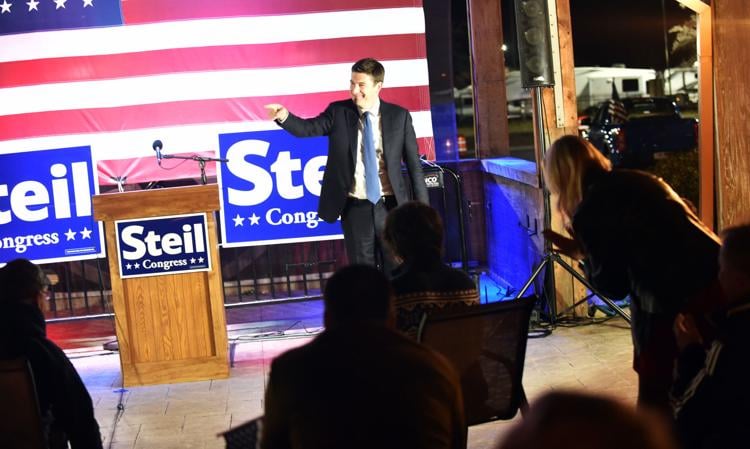 GOP Watch Party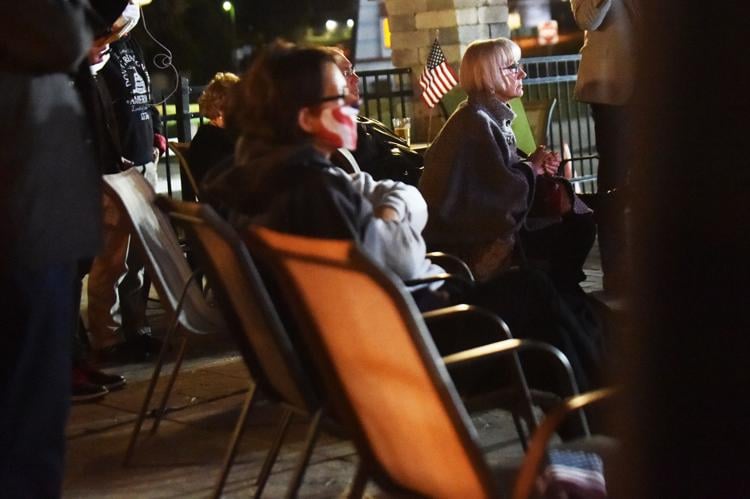 GOP Watch Party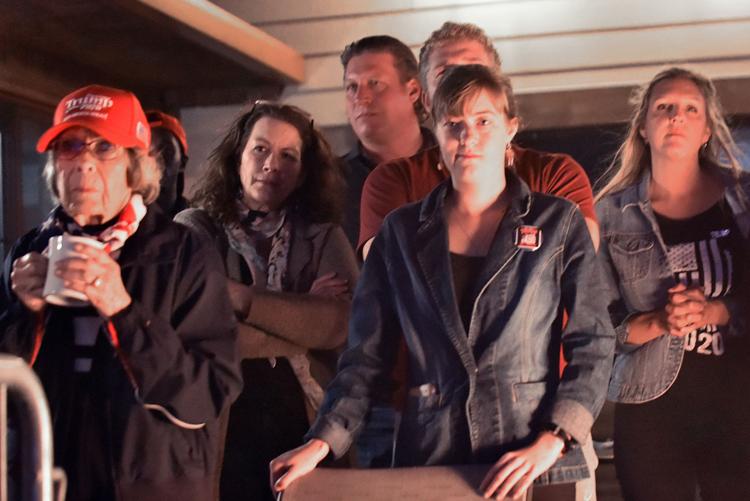 Steil acceptance speech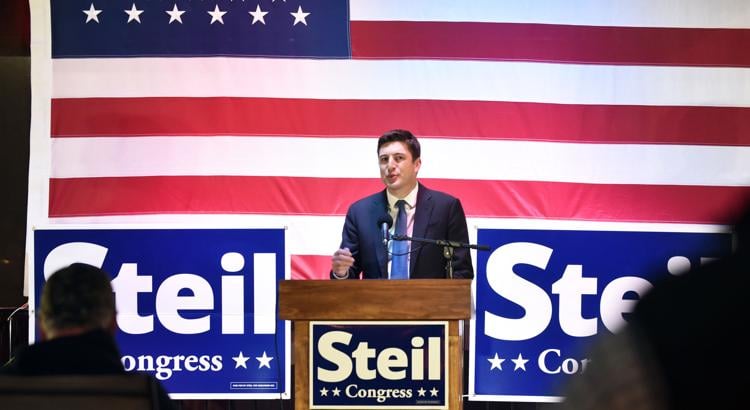 Steil acceptance speech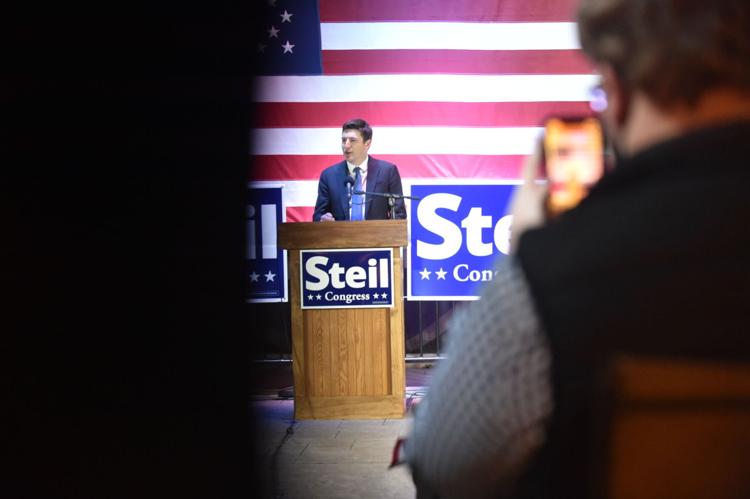 Pro-Biden demonstrators in Downtown Racine