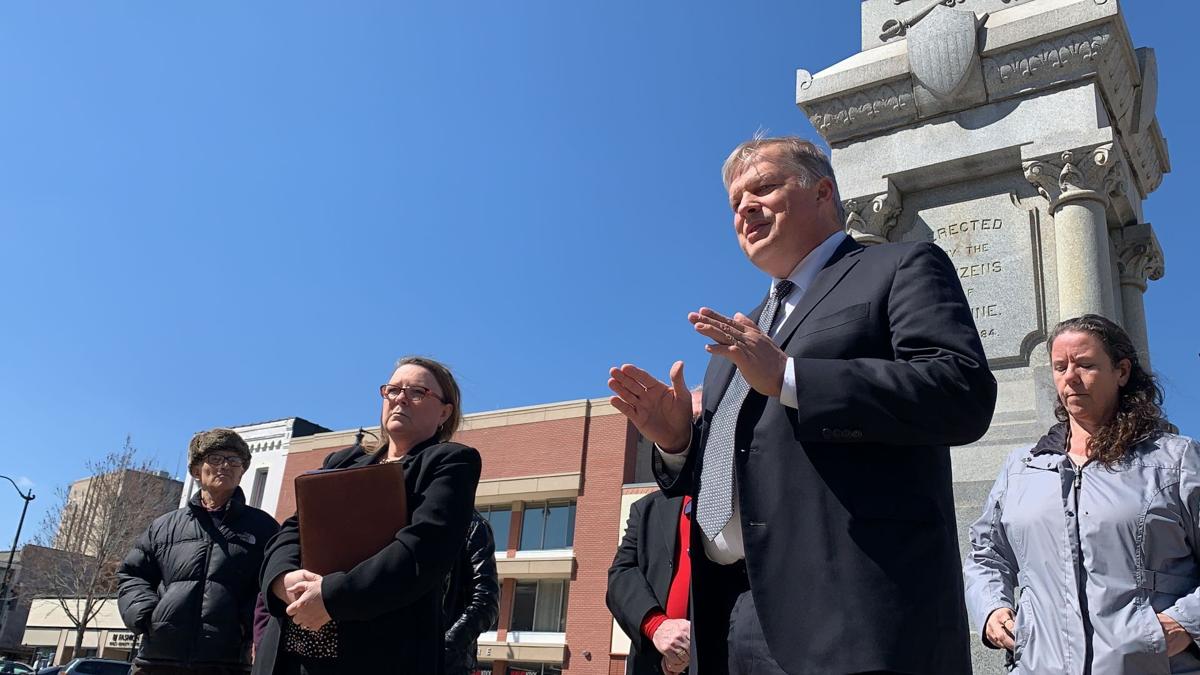 RACINE — A group which has the support of the Racine County Republican Party has continued to allege that the 2020 presidential election victory of President Joe Biden was fraudulent and is taking aim at the City of Racine. The group is focusing on Mayor Cory Mason in particular, for his aid in bringing what the group calls "Zuckerbucks" — a reference to Facebook founder Mark Zuckerberg — into Wisconsin.
The group of five Racine residents has enlisted a Minneapolis attorney, Erick Kaardal, in filing a complaint with the Wisconsin Elections Commission.
Kaardal has filed a similar complaint in Green Bay and said that he is working with potential clients in Kenosha to possibly file one there as well. The attorney said he has filed lawsuits in at least five states — the same states where Trump erroneously claimed he was robbed of 2020 election wins — leading to a federal judge calling for Kaardal to be disciplined over the filing of frivolous lawsuits. Such a reprimand has not occurred.
The complaint is based on the presumption that municipalities cannot accept private donations that have conditions attached to support election efforts.
More than 200 local governments in Wisconsin — including the cities of Appleton, Janesville and Waukesha and the Town of Paris in Kenosha County — and more than 2,500 nationwide, accepted money from CTCL. But critics of CTCL, Kaardal chief among them, have focused on the acceptance of the grant money by the state's five biggest cities solely. Racine, Milwaukee, Kenosha, Green Bay and Madison combined accepted more than $6.3 million from CTCL.
Repeatedly in the leadup to the 2020 election and after it, the Wisconsin Elections Commission ruled that the acceptance of such funds is legal — there are no laws banning it in Wisconsin.
"I know there are individuals who are upset that certain candidates lost, who also want to believe that it was illegal to take grant dollars — however, it was not," reads a statement from Shannon Powell, communications director for the City of Racine and Mason's chief of staff.
"Our clerk (Racine City Clerk Tara Coolidge) fully manages our elections, complies with the law, and she was happy to apply for the grant ... again, the allegations of wrongdoing have been fully litigated already and are generally misguided. The recourse for those who are upset is to change state law moving forward, and I believe the Legislature is already working on that."
The state Legislature, where Republicans hold a majority in both houses, is considering banning communities from accepting private donations for the operation of elections in the future, even if such bills may face a veto from Gov. Tony Evers, a Democrat. One bill being considered would ban municipalities from accepting private donations outright, while another would require any municipality that receives such a donation to have the money evenly distributed across the state.
When pressed on Thursday, Kaardal didn't deny that there's no law against municipalities accepting private donations to help them operate elections in Wisconsin. He said, regarding his and his clients' claims, that "it's about the conditions; it's not about the money." Kaardal argued that since the U.S. Constitution says legislatures set the rules for elections, "when private corporations come to the city and set conditions on the election, you're usurping the power of the state Legislature …
"These private activists, these nonprofit corporations got involved. We have to get rid of this. Is this going to be 'Pay To Play' on both sides? Are these private corporations, the Koch brothers going to come in on the other side? It's crazy."
No rule against it
Historically, the WEC has had wide authority to sign off on how municipalities carry out elections without elected officials getting involved. Still, the complaint that the group said it filed on Thursday alleges that "the State Legislature never gave municipalities the authority to … accept private corporate conditions."
The conditions that Racine and other cities allegedly agreed to, as they are described in the complaint, were largely tied to the expansion of already existing plans for carrying out the election during a pandemic, such as hiring of additional personnel, paying staff, setting up drop boxes, expanding early voting, and voter outreach through advertising and promotion.
On March 25, The Journal Times filed an open records request with the City of Racine, requesting its contract and/or any other agreements it made with CTCL. That request remained unfulfilled as of Friday afternoon.
Those who brought the lawsuit argue that they aren't trying to overturn the election results.
Kaardal says that overturning Trump's loss is no longer the goal.
"Now, this isn't about the past," Kaardal said during a news conference Thursday morning on Monument Square. "It's about the future. We're putting our foot down and saying now is the time it's going to change."
"It has to do with following the law," added Martin Prujansky, one of the complainants.
Prujansky on Nov. 3 was reportedly ordered to leave Festival Hall during voting when he repeatedly didn't follow COVID-19 guidelines for election observers, according to reporting from the Racine County Eye; Prujansky, who was acting as an election observer for the Republican Party, had complained he and others did not have clear sightlines to the actions of poll workers carrying out their duties.
Ken Brown, vice chairman and spokesman of the Racine County Republican Party, made the claim Thursday that thousands of votes cast in Racine were fraudulent — although, by his own admission, he has no evidence of such. "Granted, we can't overturn the election at this time," Brown said. "But we can certainly make sure we don't do this going forward."
The Wisconsin Voters Alliance, another group that is supporting the complaint against Racine, has repeatedly filed unsuccessful lawsuits regarding the 2020 election. That group has made numerous claims that sought to stop the certification of Biden's win in Wisconsin and to "nullify" election results by retroactively making the use of drop boxes illegal. Courts have rejected all of the group's claims.
Coordinated efforts
With this new complaint, Kaardal targets Mason directly.
The complainants aim to paint Mason as a pawn for Zuckerberg. When it came to the donation, Kaardal said Mason was "obedient to his overlord, the Center for Tech and Civic Life" — even though the City of Racine says it applied for the money on its own accord and the donation was accepted by a majority of the City Council without a fuss.
Brown also said that Mason was a "ringleader" for the coordination of Racine, Kenosha, Milwaukee, Madison and Green Bay accepting funds — Mason set up videochats with the mayors of the five cities to discuss the donations. This is a fact that the city isn't disputing, although a city spokesman questioned the characterization as Mason's role being anything other than helpful to other city leaders.
"Racine had the capacity to help coordinate with the other cities so we took the 'lead,' but no one was forced to participate, obviously," Powell said.
In seeking redress, the complaint calls for the Wisconsin Elections Commission to investigate how Racine carried out its election. However, it also requests that WEC Administrator Meagan Wolfe not be allowed to take part in the investigation, as she's listed as a respondent in the complaint along with Mason and City Clerk Tara Coolidge.



A minority of elected officials and other leaders throughout the country are still in certain places aiming to cast doubt on Joe Biden's 2020 election win, now more than three months after Biden was sworn in.
In Arizona, Republicans spurred on by Donald Trump's dubious-at-best claims that he won the 2020 election approved an "audit"
of 2.1 million ballots in Maricopa County, where Phoenix is located. That audit is ongoing.


In photos and video: 2020 presidential election scenes from around Racine County
Elections in the age of COVID-19 - Social distancing protocols at Gilmore Fine Arts School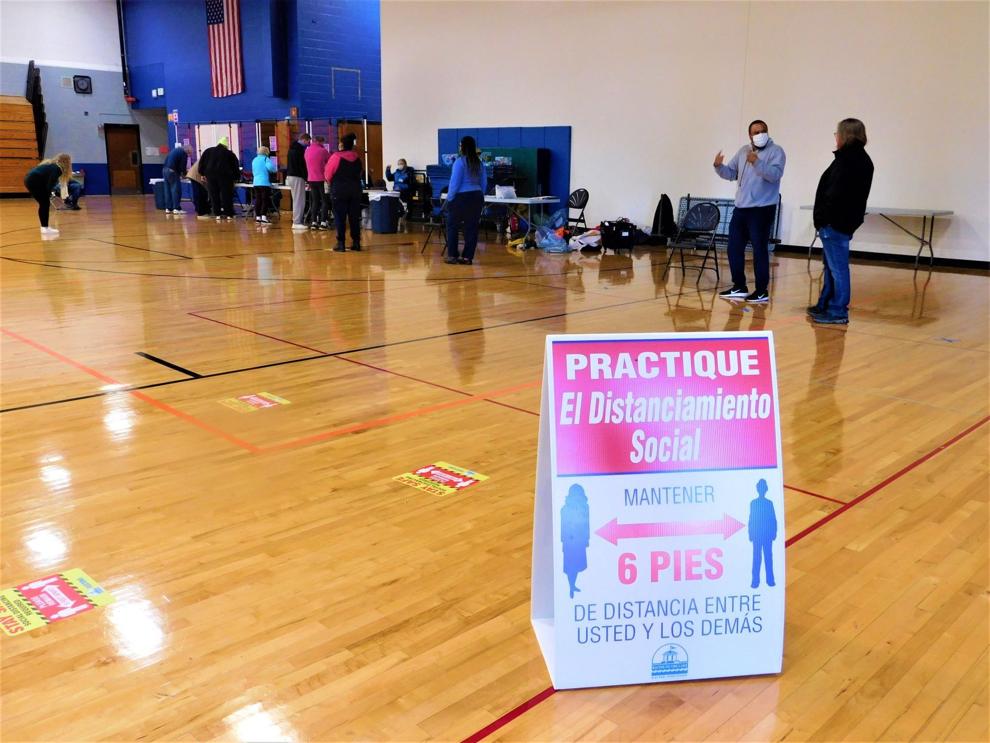 Election 2020 Caledonia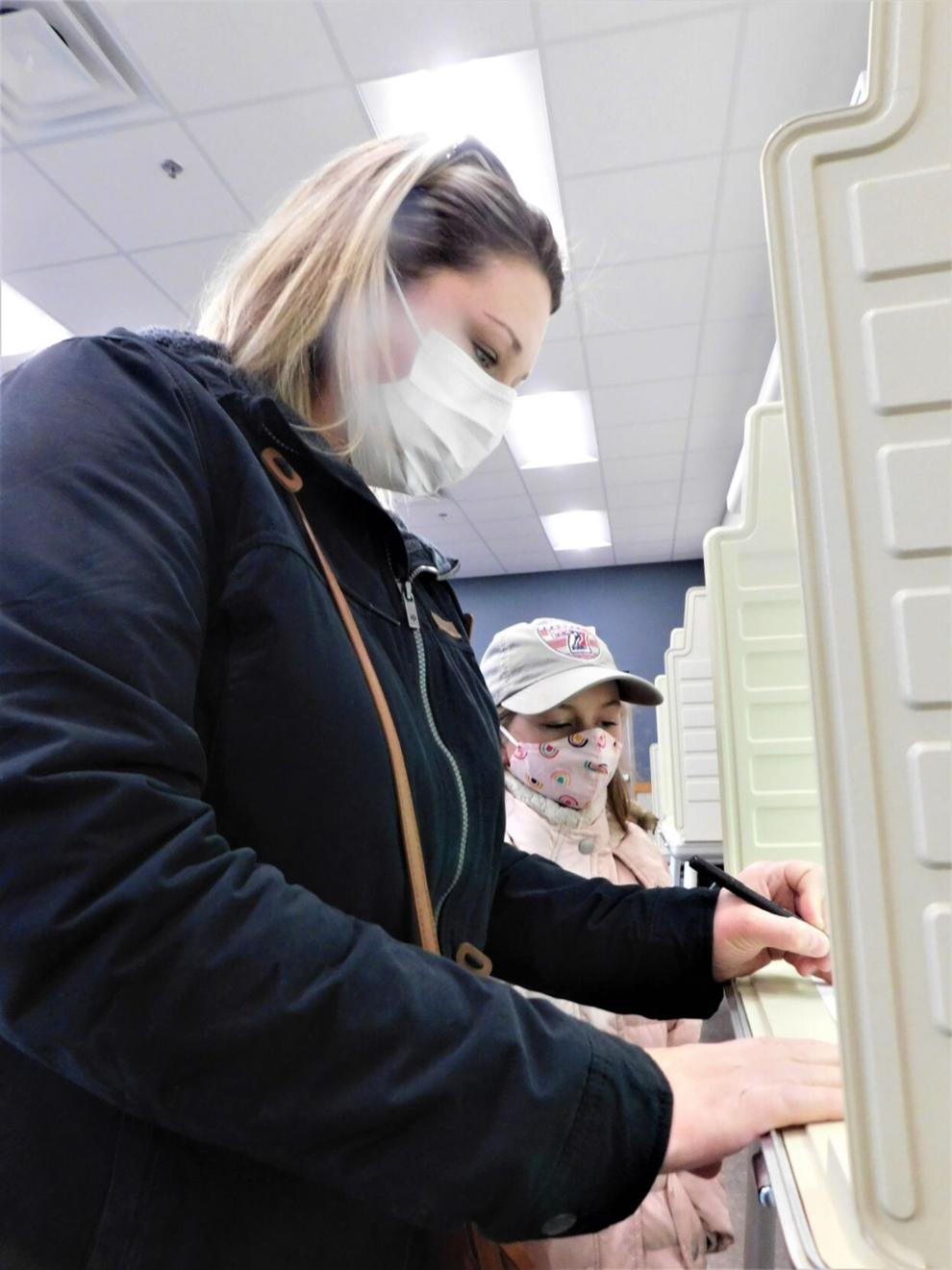 Election 2020: Biden Supporters in Mount Pleasant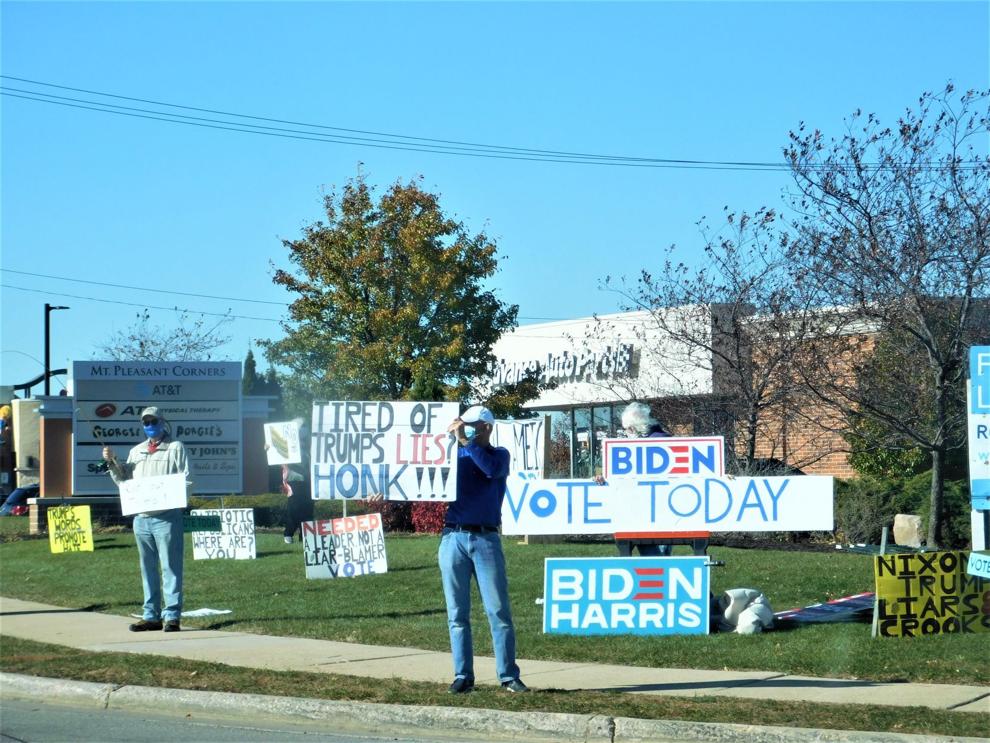 Waterford's chief election inspector talks about the election
Voting tables at Festival Hall
Election 2020: Biden-Harris supporters in Mount Pleasant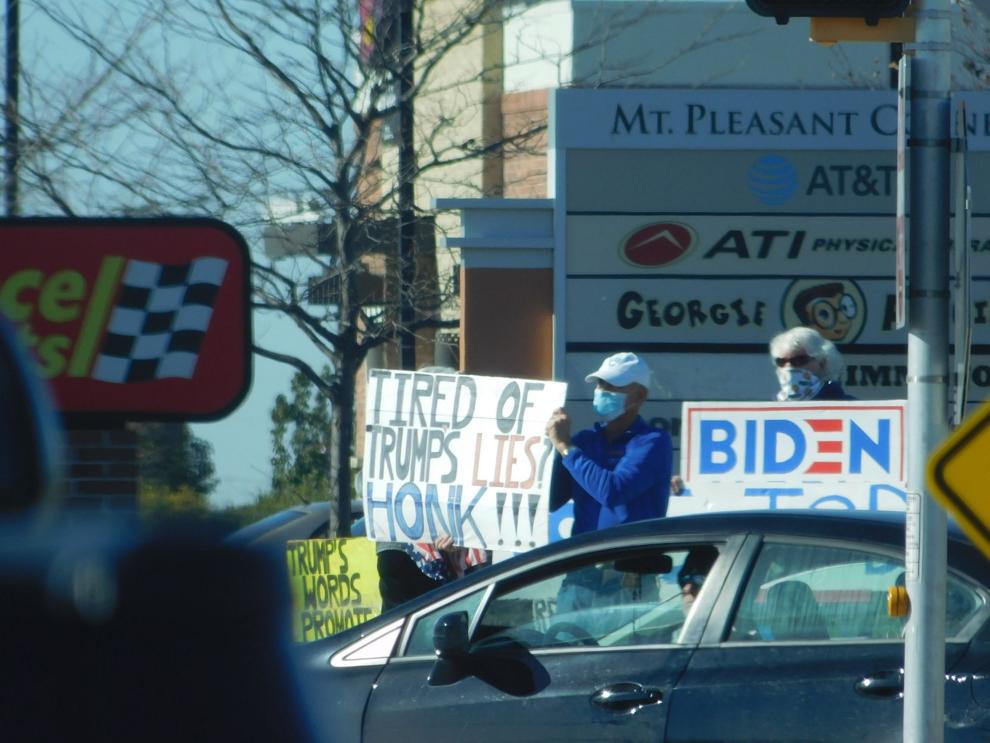 An election in the age of COVID-19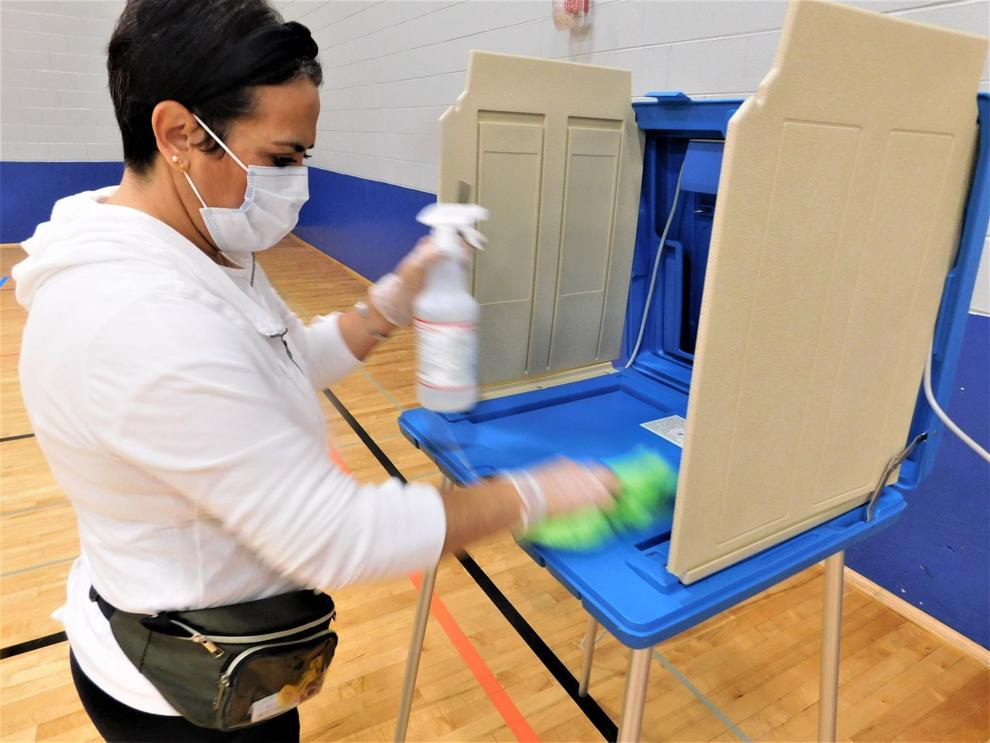 Voting in the age of COVID-19 - Mount Pleasant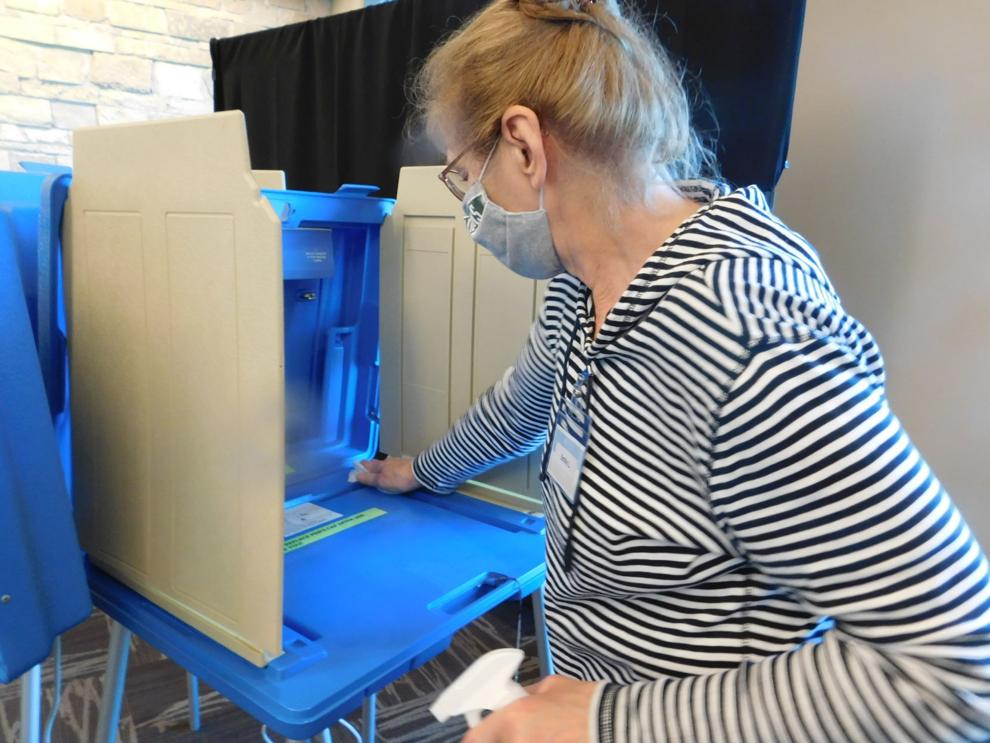 Waterford polls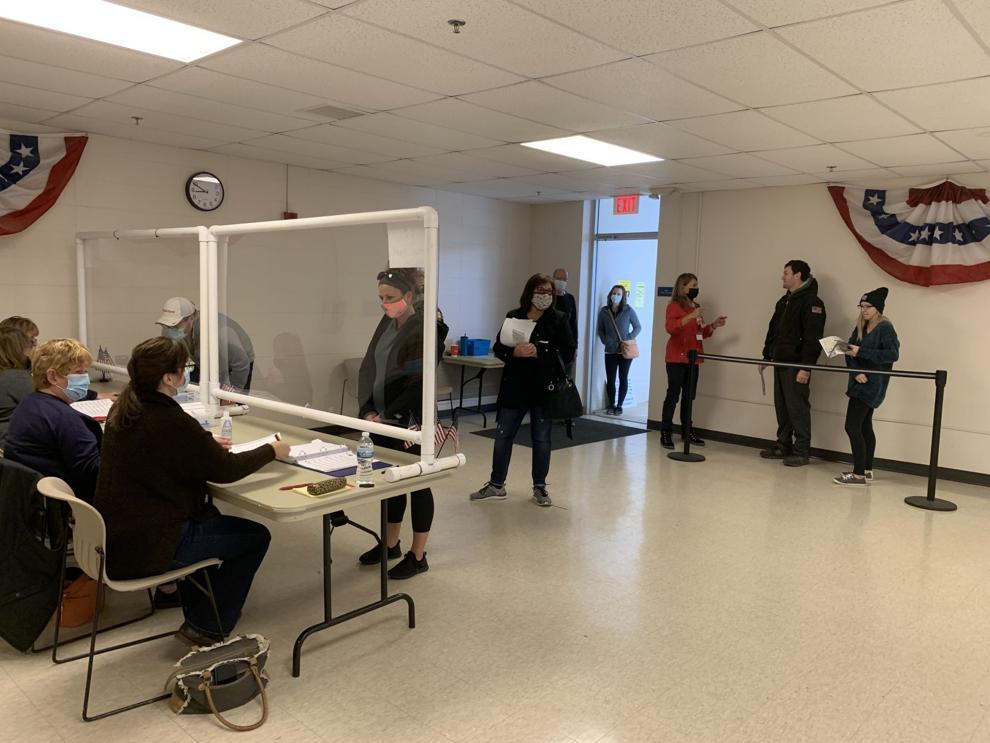 Caryl Perrin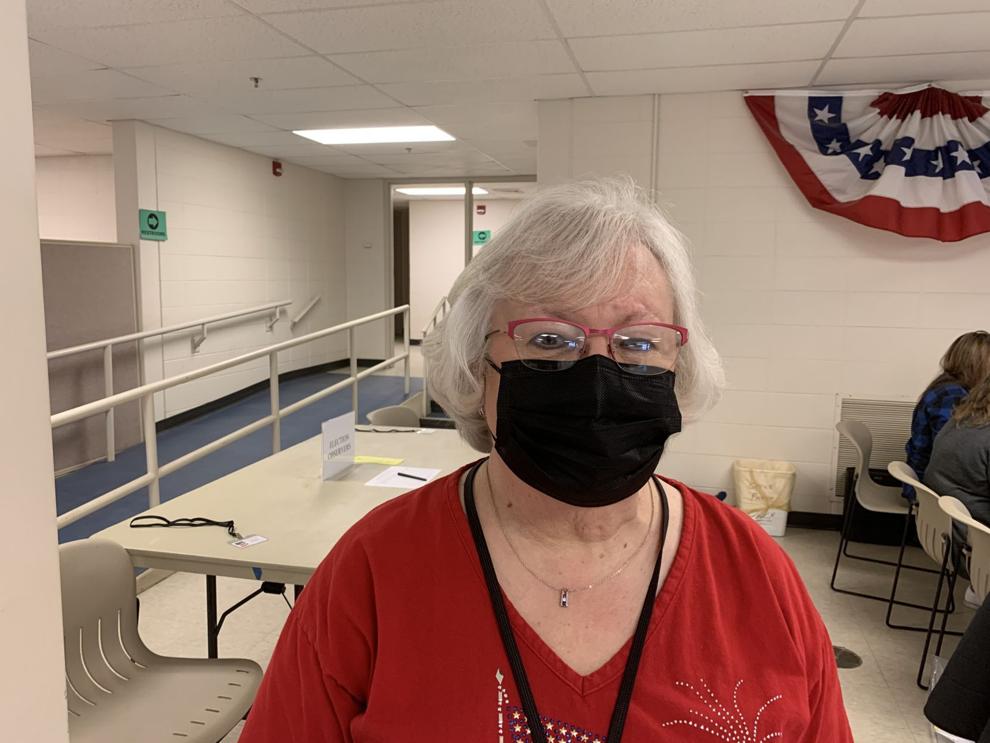 Waterford voters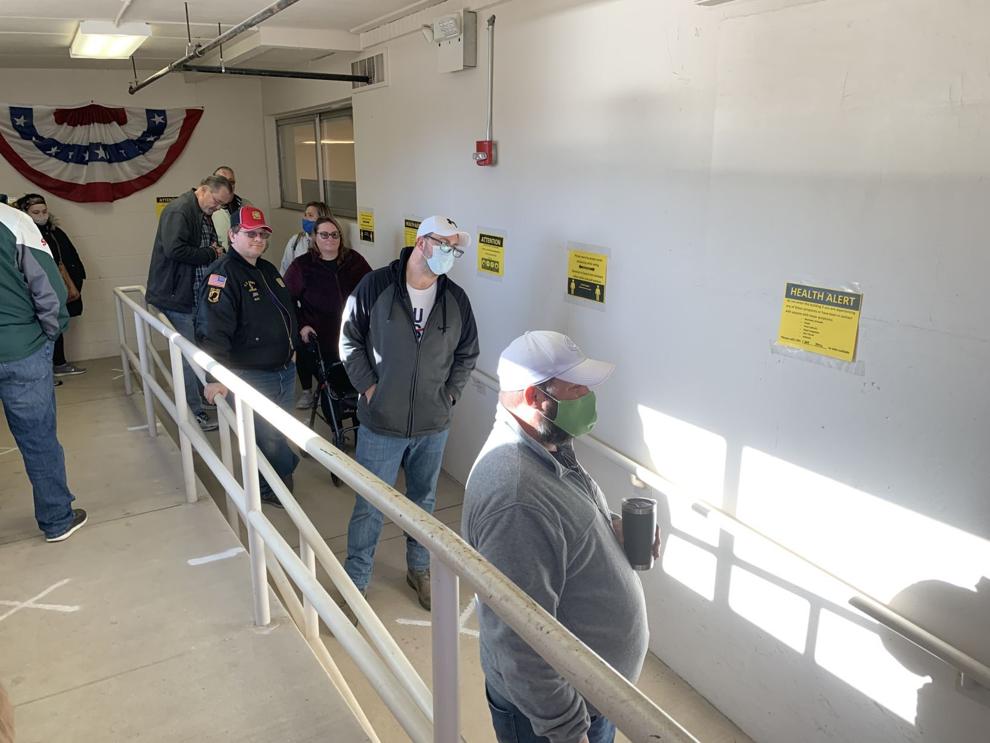 Burlington voting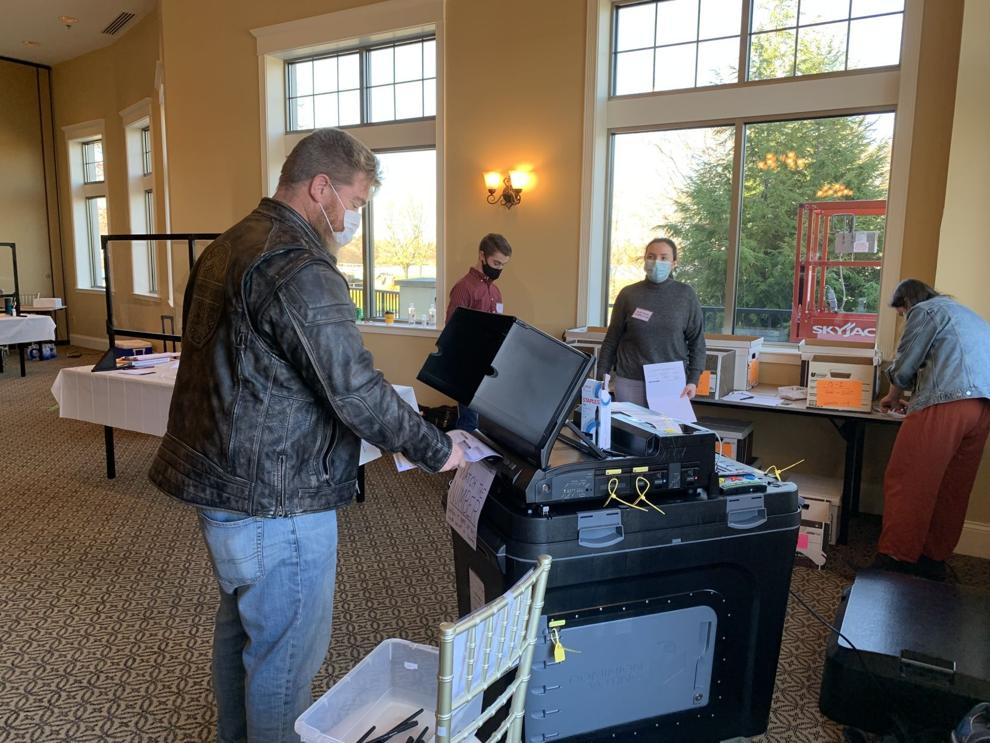 Voting as a family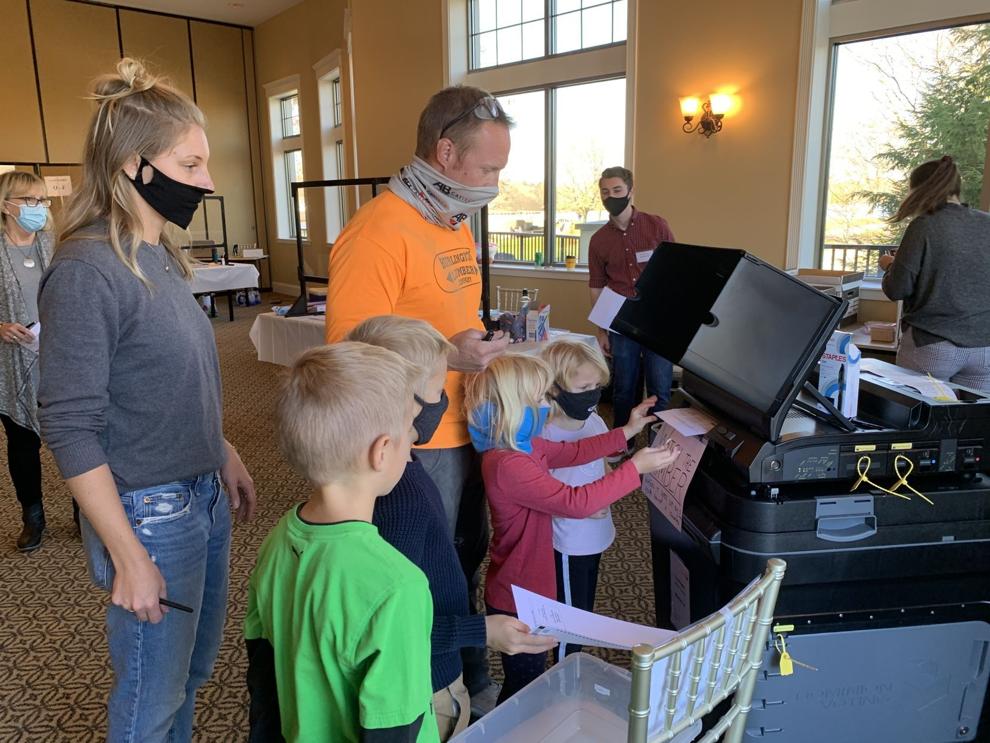 Steil concludes acceptance speech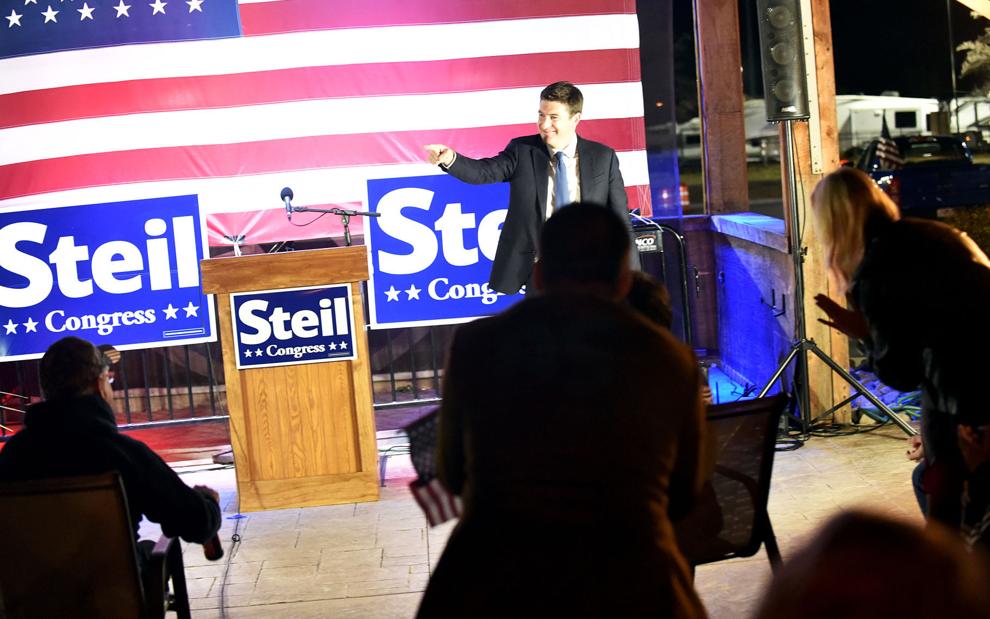 Steil acceptance speech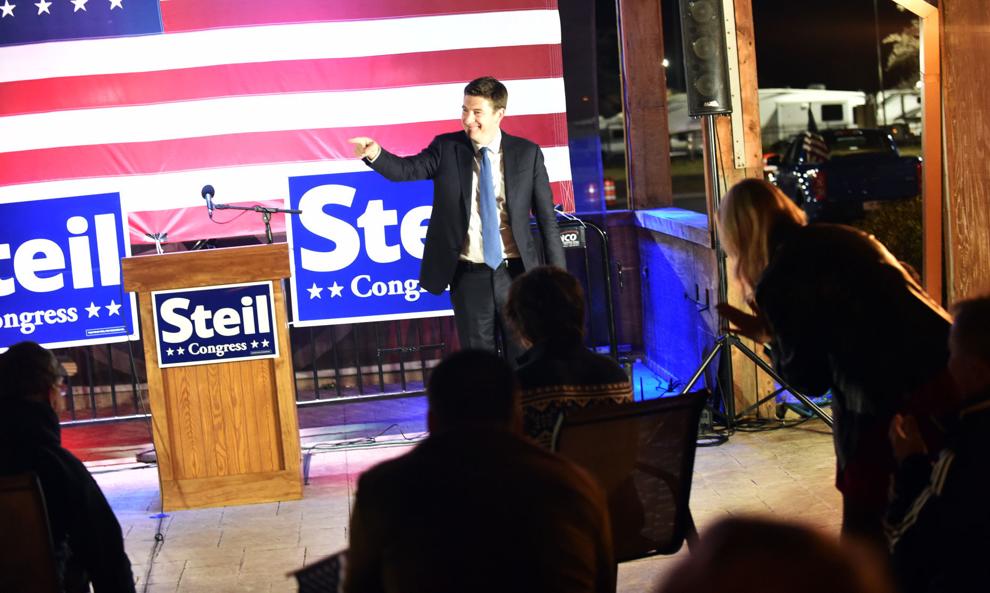 GOP Watch Party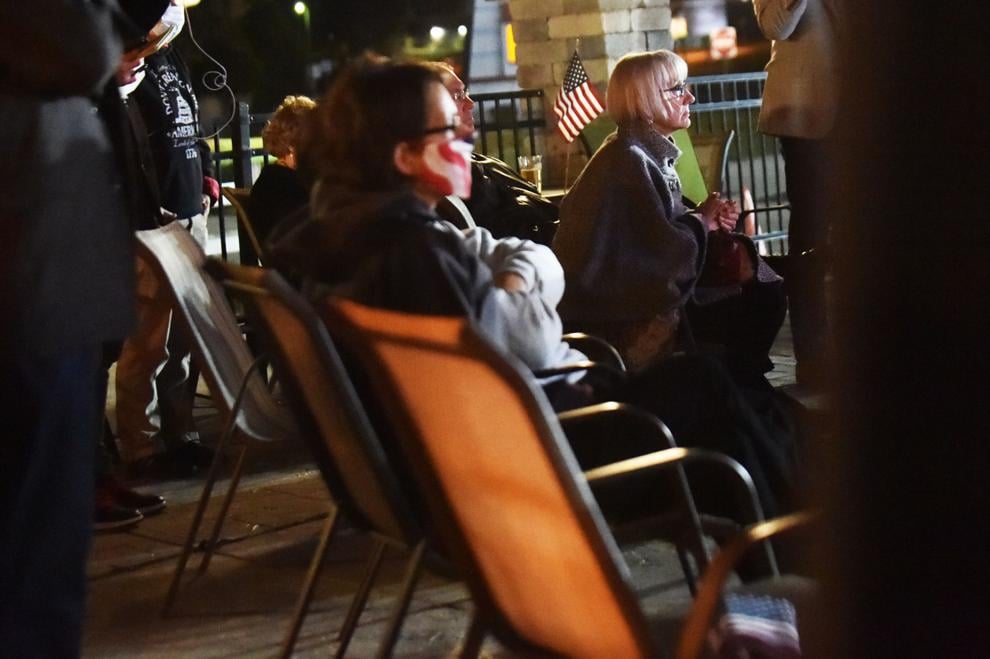 GOP Watch Party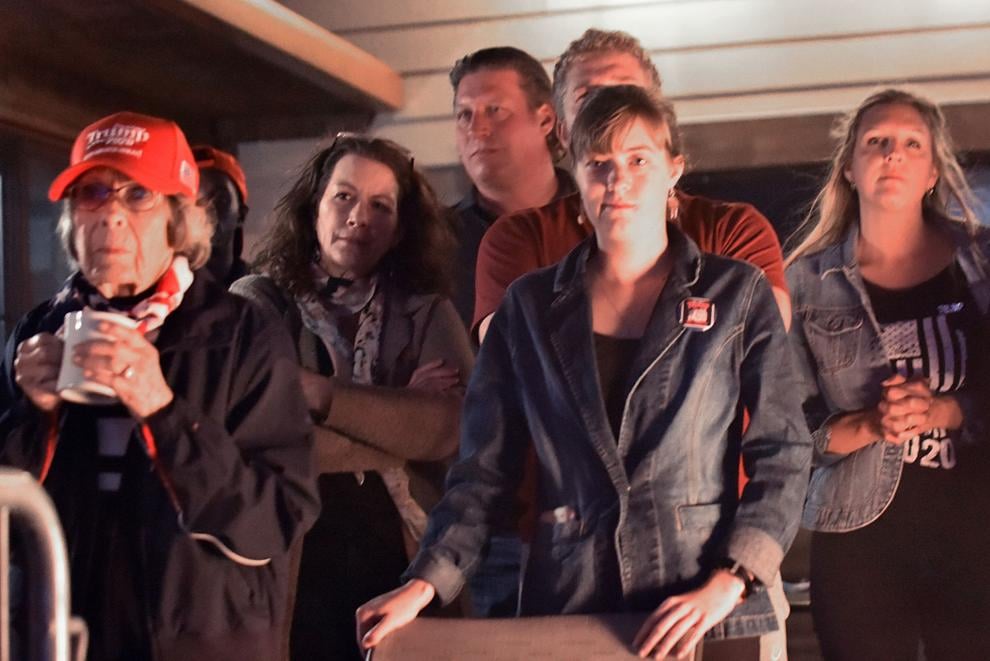 Steil acceptance speech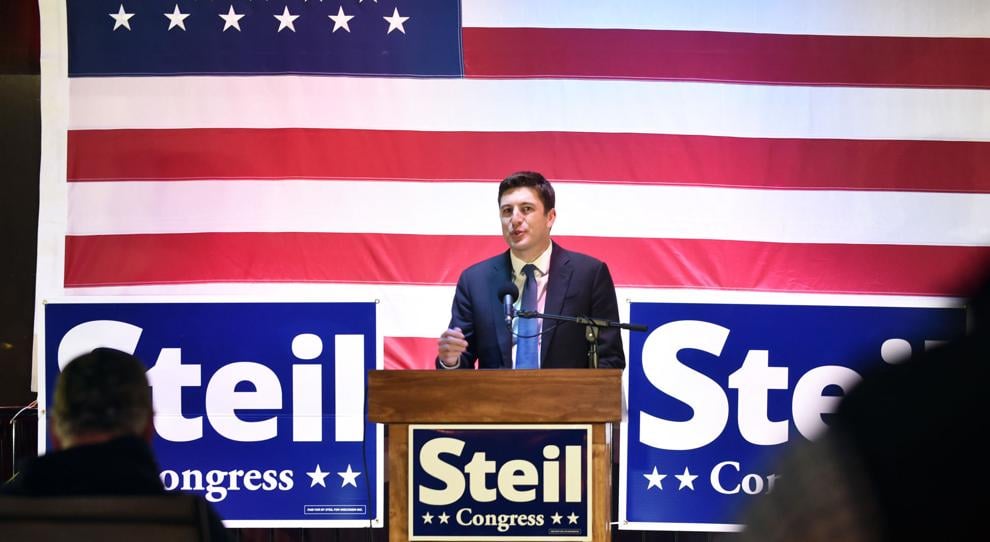 Steil acceptance speech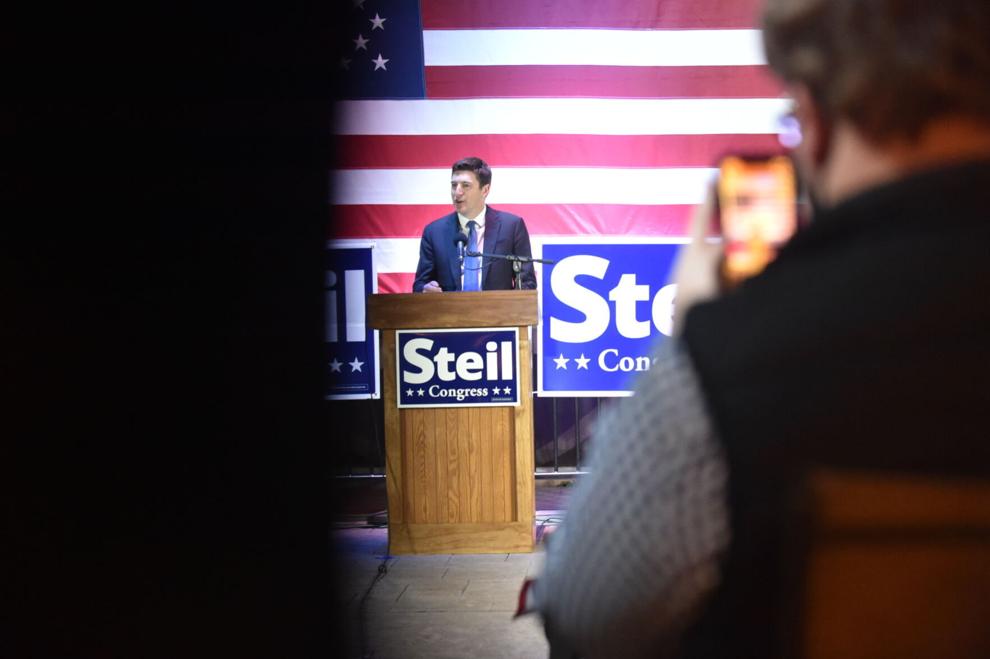 Pro-Biden demonstrators in Downtown Racine