YORKVILLE — The Racine County Sheriff's Office announced in a Thursday morning news conference that it has identified eight cases of what it believes to be election fraud at a Mount Pleasant nursing home.
Following the allegations, Assembly Speaker Robin Vos, a Racine County Republican, called for Wisconsin Elections Commissioner Meagan Wolfe to resign. The WEC called an emergency special meeting to be held by teleconference Thursday evening.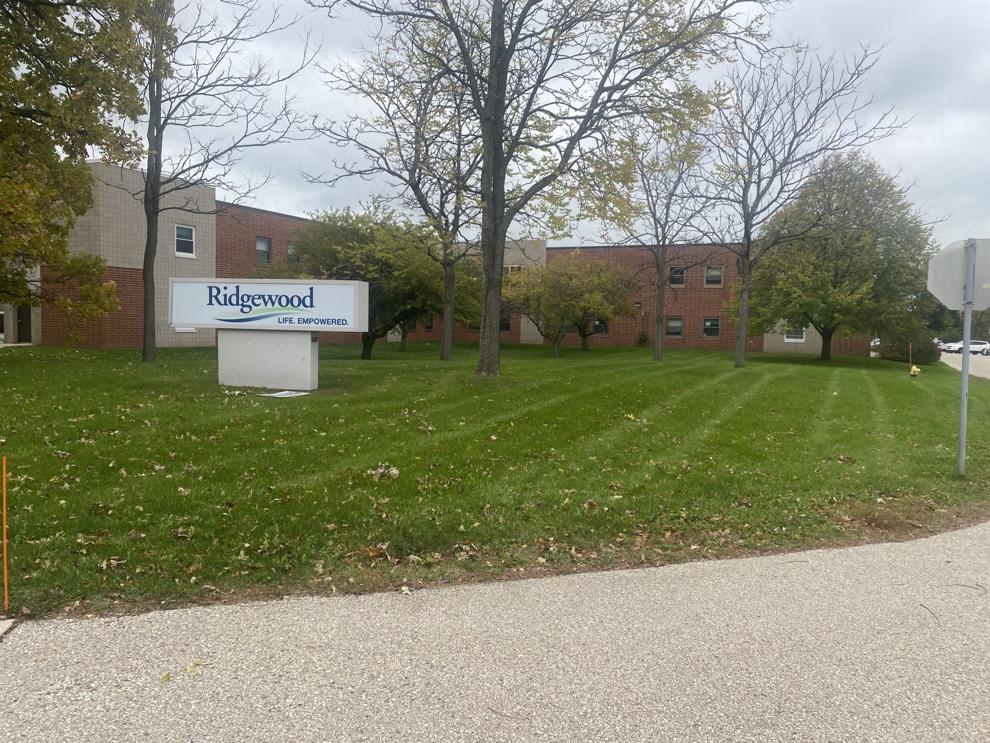 Sheriff Christopher Schmaling and Sgt. Michael Luell, who led the investigation, said that eight men and women whose mental capacities had diminished due to age and/or disease, several of whom were largely unaware of what day it was and sometimes couldn't recognize family members, sent mail-in ballots from Ridgewood Care Center, 3205 Wood Road.
No charges have, to date, been filed in connection to the investigation. Schmaling and Luell said they may forward recommendations to the Racine County District Attorney's Office, but would prefer that a statewide investigation be launched.
Focus on SVDs and WEC
The Sheriff's Office is alleging that the Wisconsin Elections Commission repeatedly broke the law when it advised municipalities throughout the state to not follow state law and no longer require "Special Voting Deputies" to go into nursing homes during the COVID-19 pandemic.
Typically, SVDs include one Republican volunteer and one Democratic volunteer who go into a nursing home to ensure that those want to vote but cannot physically make it to the polls are able to cast an absentee ballot. That law was waived by a bipartisan vote of the WEC throughout 2020, which the RCSO alleges is illegal and should be considered "election fraud" under Wisconsin statute. According to the investigation, staff members acted as SVDs, even though state law was supposed to have prohibited this.
In March 2021, Special Voting Deputies — which have no affiliation with a sheriff's deputy other than the name similarity — were again OK'd by the Wisconsin Elections Commission.
The WEC is a six-member board with three Democratic appointees and three Republican appointees. As such, the guidance it passed in a series of votes regarding Special Voting Deputies — which the RCSO alleges broke the law — was bipartisan, often with a 5-1 vote, with Republican Commissioner Commissioner Robert Spindell voting against due to asserting that SVDs could safely go into nursing homes.
"I have had some discomfort ... We will be telling the clerks to break the law ... Is there some other way we can accomplish this same thing?" Republican Commissioner Dean Knudson said during a WEC meeting, a recording of which was played Thursday by Luell, even though Knudson still voted to ignore the law.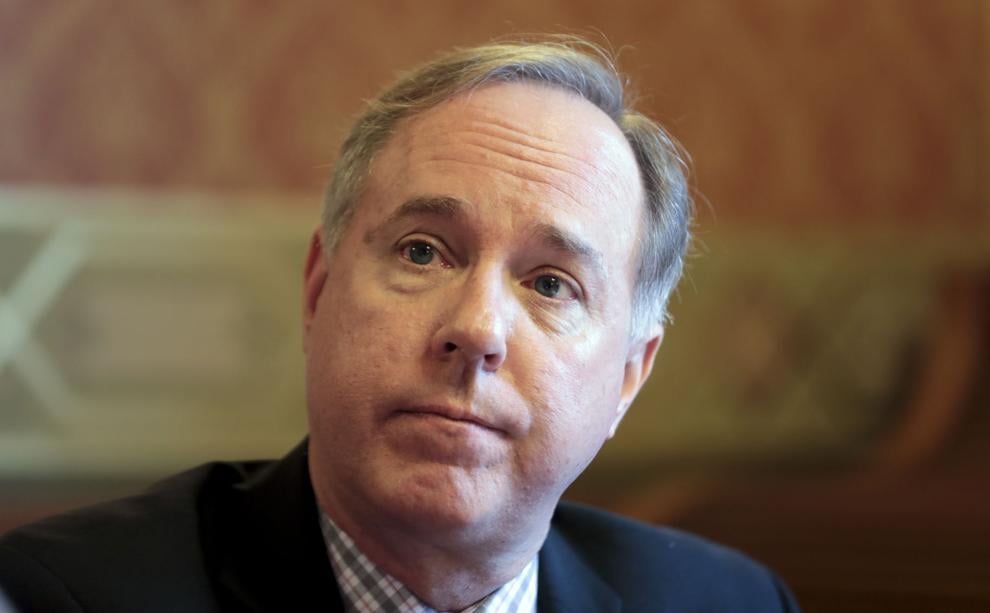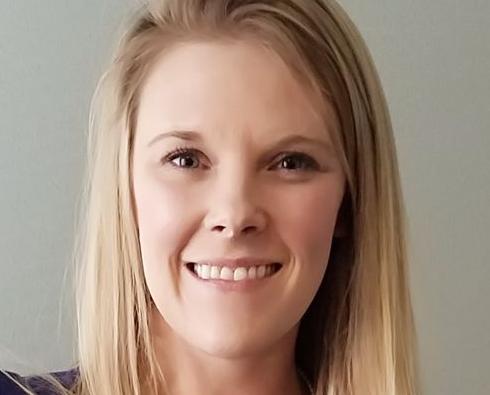 Vos released a statement Thursday afternoon, saying: "People's trust in Wisconsin's elections has been tested. Many Wisconsinites feel elections are not safe and secure, and now the Racine County Sheriff's investigation found clear violations and lawbreaking within the Wisconsin Elections Commission. Clearly there is a severe mismanagement of WEC, and a new administrator is needed. I am calling for the resignation of Meagan Wolfe as Elections Commission Administrator."
In a statement, Wolfe said: "The discussion about Special Voting Deputy access during the COVID-19 pandemic is over 18 months old and has occurred entirely in public meetings. Information about the topic is available on the WEC website here: https://elections.wi.gov/node/7537. Agency staff cannot speak on behalf of our Commissioners without their guidance to do so."
When asked for comment on Vos' demand for Wolfe's resignation, Riley Vetterkind, the new spokesman for the WEC, replied in an email: "Let us get back to you on this."
Other options unexplored, RCSO alleges
Luell alleged Thursday that not only did the WEC advise that laws be ignored, but also that they failed to find alternatives to traditional SVDs to ensure that people who wanted to act as SVDs could do so in the interest of election integrity. He pointed out that the WEC has been meeting virtually for months, but never advised that perhaps SVDs could also do their work virtually.
Luell also reviewed visitor logs from the facility throughout 2020 that found dozens of non-employees and non-residents, such as maintenance workers and those coming in for interviews and at least one DoorDash food delivery driver, were allowed into the building throughout 2020, but no exceptions were made for SVDs.
Seeking statewide investigation
Schmaling said that he suspects that election fraud is more widespread, but said that Luell's investigation dealt only with Ridgewood.
No allegations or evidence of election fraud beyond the eight alleged cases at Ridgewood were made Thursday. The Wisconsin Department of Justice said that it is unaware of any similar allegations in the state as of Thursday.
The Journal Times called the Ridgewood Care Center to seek comment on the investigation soon after the sheriff's press conference ended. The woman who answered the phone said she couldn't speak on the allegations, forwarded the call to a supervisor, Administrator Scott Myers, who then did not pick up the phone.
Schmaling said that in the spring, he contacted Attorney General Josh Kaul's office to initiate a statewide investigation of voting in nursing homes, but Kaul's office rejected that suggestion.
The Wisconsin Department of Justice, headed by Kaul, responded to questions with a statement Thursday afternoon.
"We're confident that local law enforcement and District Attorneys in Wisconsin take voter fraud seriously and that, if there are credible allegations of fraud, they will be thoroughly investigated by local law enforcement. In the event that local law enforcement or District Attorneys need assistance in any case involving credible evidence of fraud, the Wisconsin Department of Justice is available to assist," Gillian Drummond, spokesperson for the Wisconsin DOJ, said in an email. "Here, DOJ was previously in contact with Sheriff Schmaling, and DOJ advised that certain interviews be conducted that had not been at that time. Significantly, no charges have been filed in this case by the Racine County DA's office. DOJ is also currently not aware of similar allegations anywhere else in Wisconsin."
No agency in the state other than the Attorney General's Office has the authority to launch such a statewide investigation, Schmaling said
During Thursday's press conference, Schmaling repeatedly said he is not trying to overturn any elections or get any votes retroactively changed. Joe Biden won Wisconsin by 21,000 votes in 2020, which has been repeatedly affirmed by recounts and, so far, by a Republican-ordered audit of the 2020 election.
"We're not trying to change one vote," Luell said. "We're not trying to change one election. We're trying to hold the government accountable."
The RCSO investigation, which was not known to the public or to the Wisconsin Elections Commission until Wednesday, is not part of any of the statewide probes, Schmaling said.
Luell and Schmaling said they are not explicitly seeking charges against anyone; they are leaving that to prosecutors.
"Whatever happens to the WEC is up to the Legislature," Luell said.
Still, Luell and Schmaling repeatedly stated that they believe laws were broken and that there should be consequences. "There was clear violations of the law," Schmaling said.
Nursing home questions
Luell said he reached out to the families of more than 40 Ridgewood residents who voted in the election; eight of them said their loved one should not have voted and would not have consciously wanted to vote because of their own diminished mental capacity. According to Luell, he recalled that one of the eight had a court order ruling them to be "adjudicated incompetent." Per LawInsider.com, "Adjudicated incompetence means inability or unfitness to manage one's affairs because of mental condition determined in a court proceeding."
Under state law, "No person may be denied the right to register to vote or the right to vote by reason that the person is alleged to be incapable of understanding the objective of the elective process unless the person has been adjudicated incompetent in this state."
However, Luell said that he was told by Ridgewood employees that they filled out ballots for people who were only capable of pointing to the ballot, and then the employee inferred who they were voting for. One employee, Luell said, said they were instructed that for residents who did not appear they wanted to vote could be placed in a chair pointed at a TV with the news turned on, and then "come back in a day or two and try again" to see if they want to vote.
One of those who voted, identified only as Shirley, allegedly cast an absentee ballot even though she often could no longer recognize her own daughter — a woman named Judy, who filed the original complaint — and had begun hallucinating, then died in Oct. 9, 2020, weeks prior to Election Day, according to the Sheriff's Office.
"The facility took advantage of Judy's mother," Schmaling alleged.
The investigation began in late 2020 after Judy filed a complaint with the WEC. The WEC forwarded the complaint to the Racine County District Attorney's Office, which then forwarded the complaint to the RCSO for investigation, according to the Sheriff's Office.
Judy and five other people, all of whom appeared middle-aged or older, attended the press conference but did not take questions. The Sheriff's Office declined to share Judy's and Shirley's last name(s). Schmaling said they were there to show the "human impact" of what had been alleged.
In photos and video: 2020 presidential election scenes from around Racine County
Elections in the age of COVID-19 - Social distancing protocols at Gilmore Fine Arts School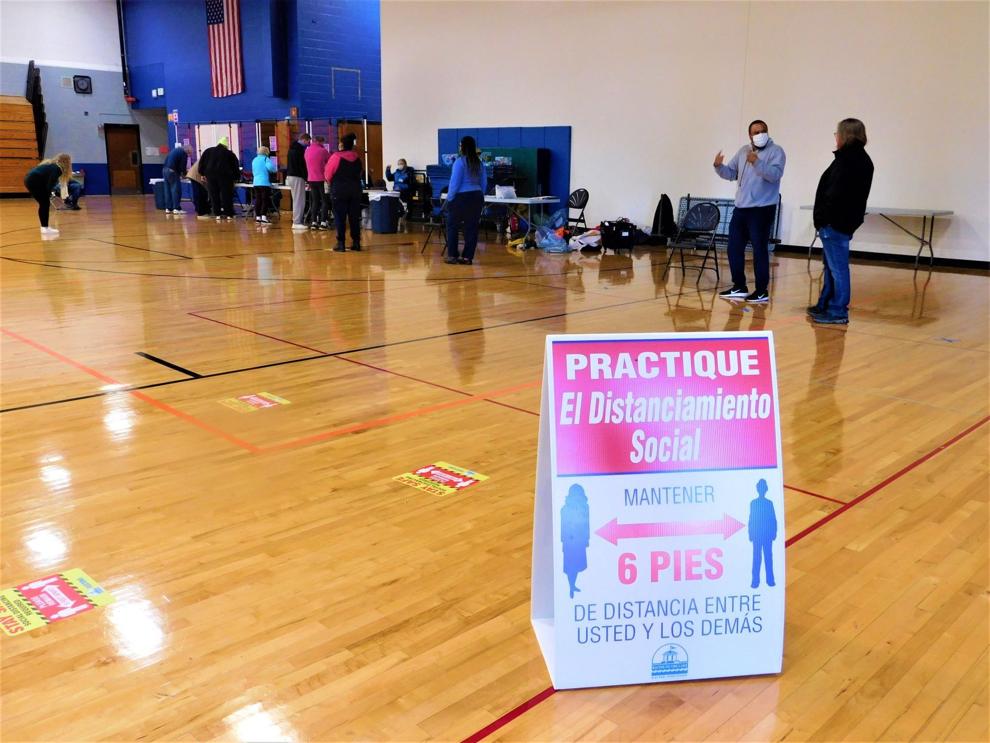 Election 2020 Caledonia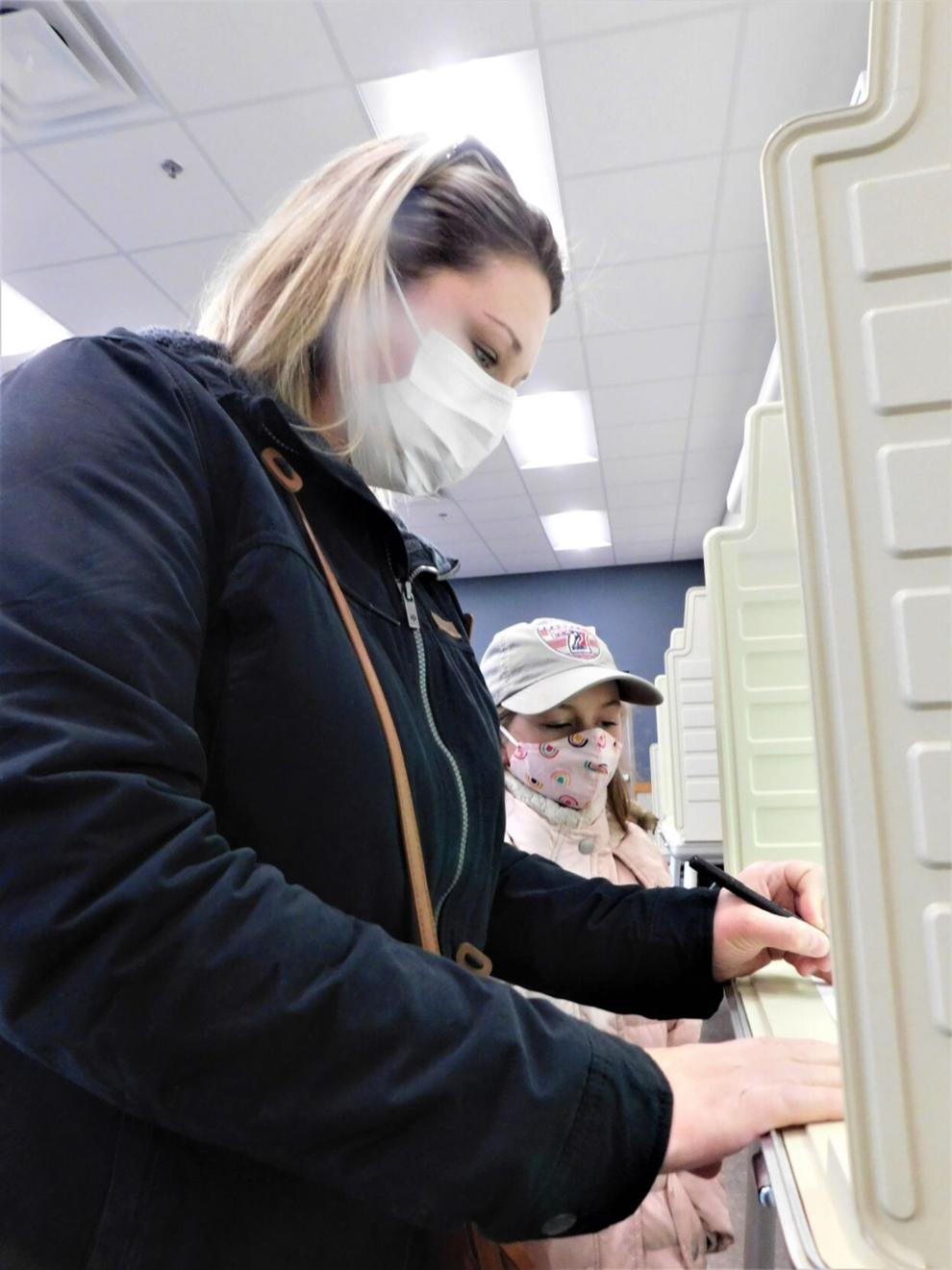 Election 2020: Biden Supporters in Mount Pleasant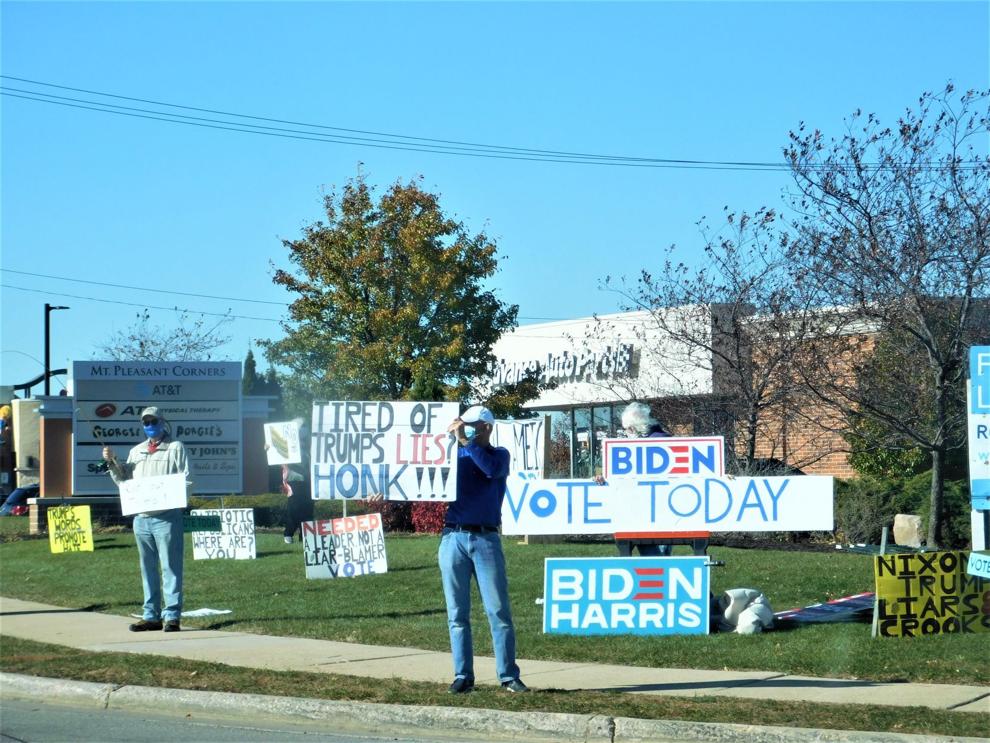 Waterford's chief election inspector talks about the election
Voting tables at Festival Hall
Election 2020: Biden-Harris supporters in Mount Pleasant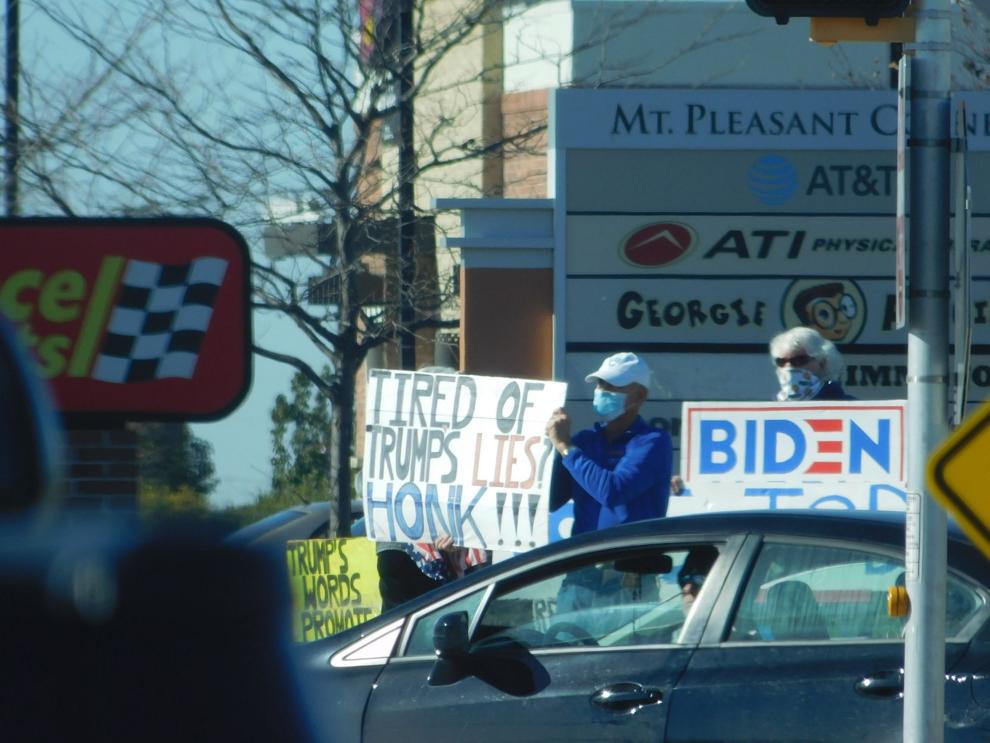 An election in the age of COVID-19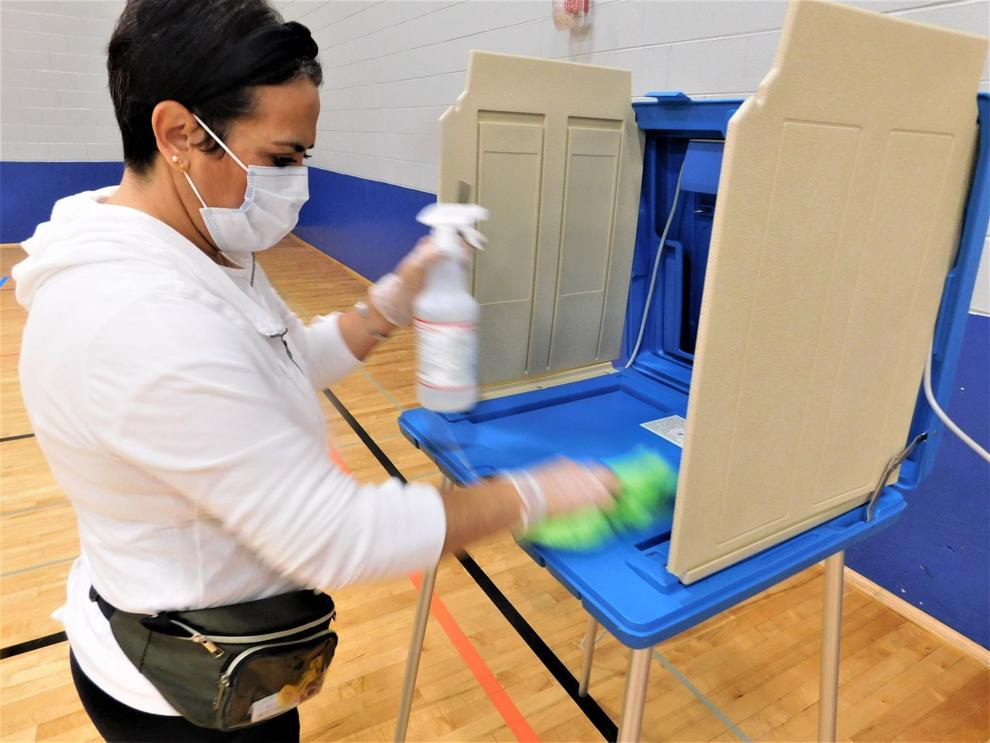 Voting in the age of COVID-19 - Mount Pleasant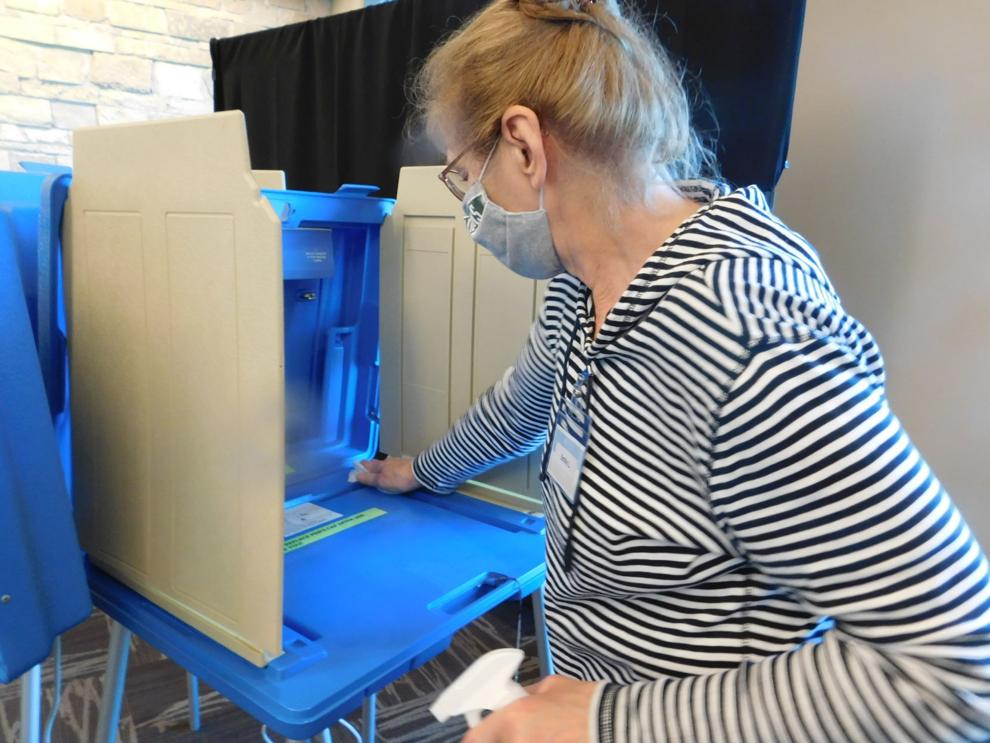 Waterford polls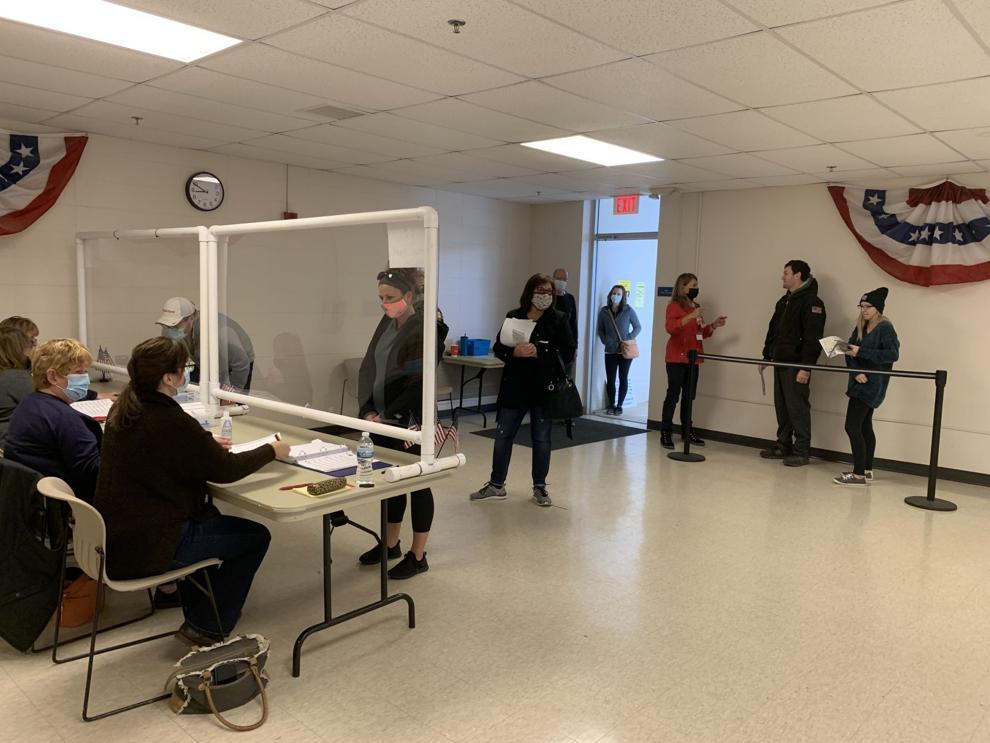 Caryl Perrin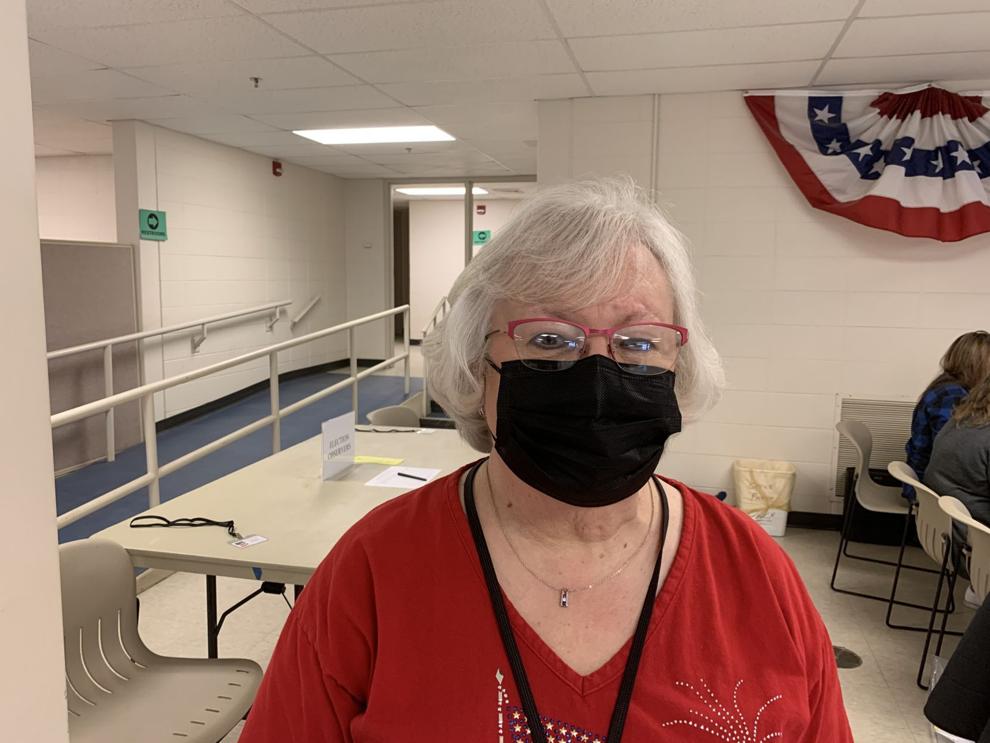 Waterford voters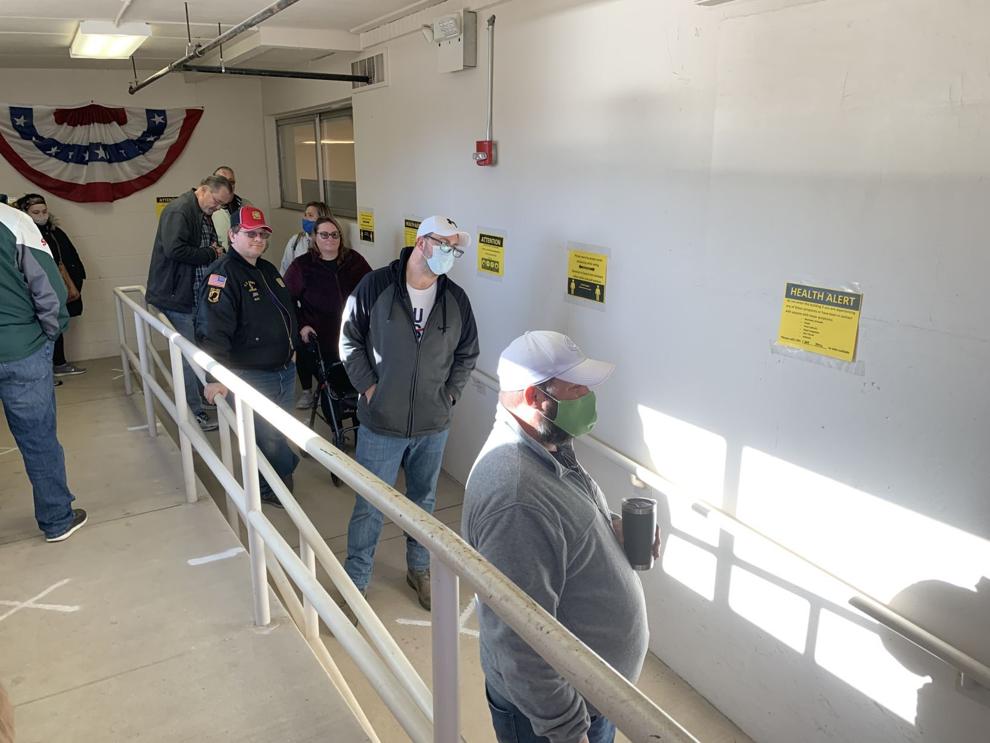 Burlington voting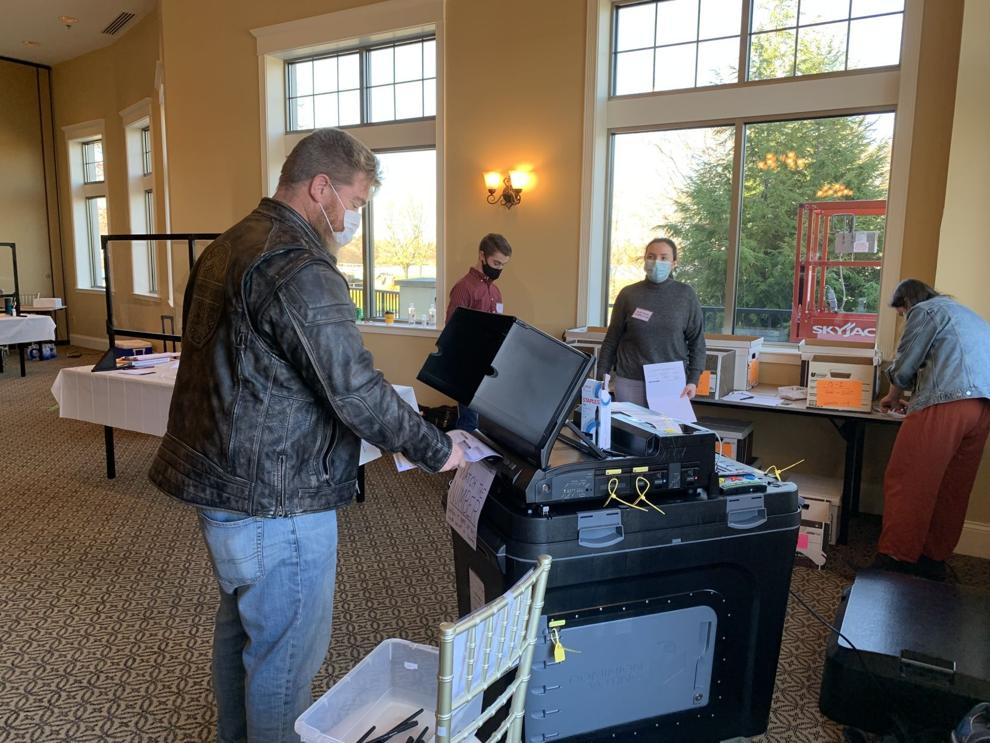 Voting as a family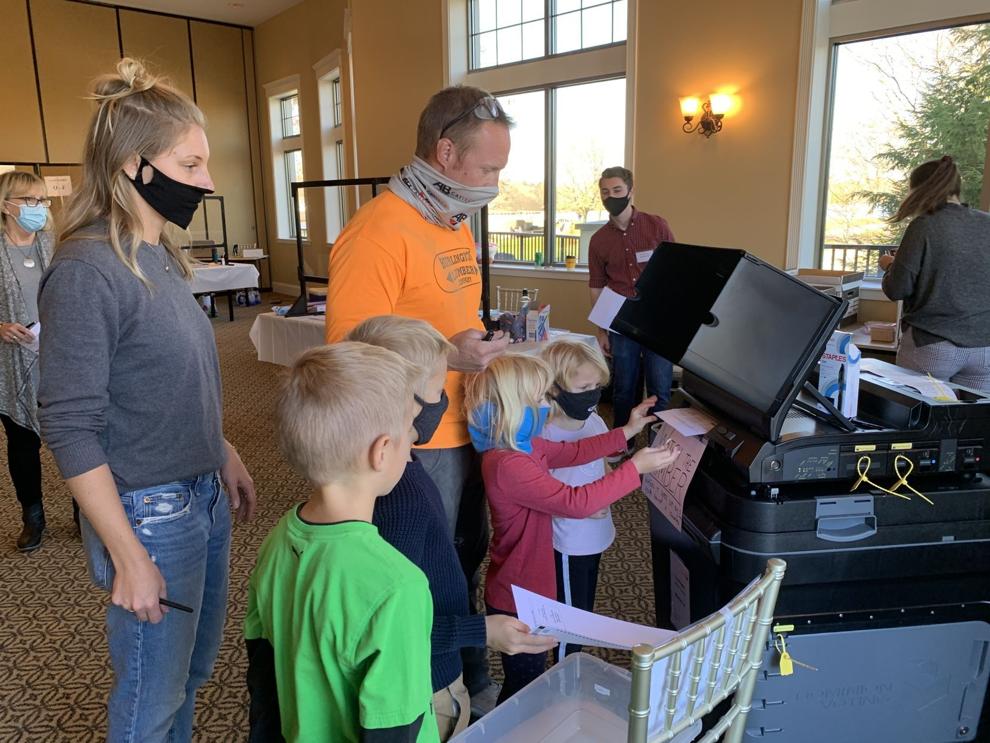 Steil concludes acceptance speech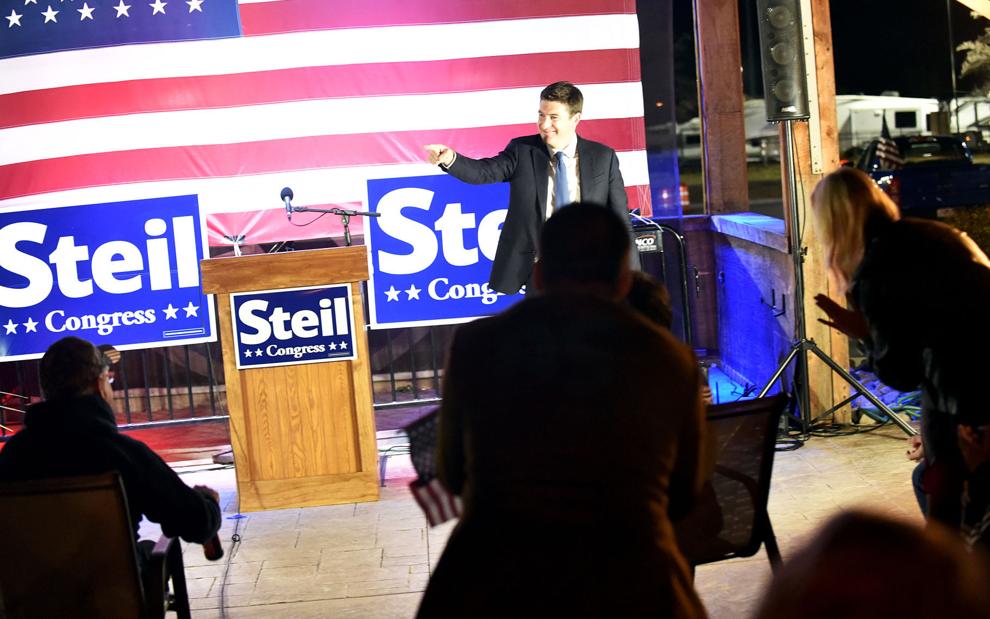 Steil acceptance speech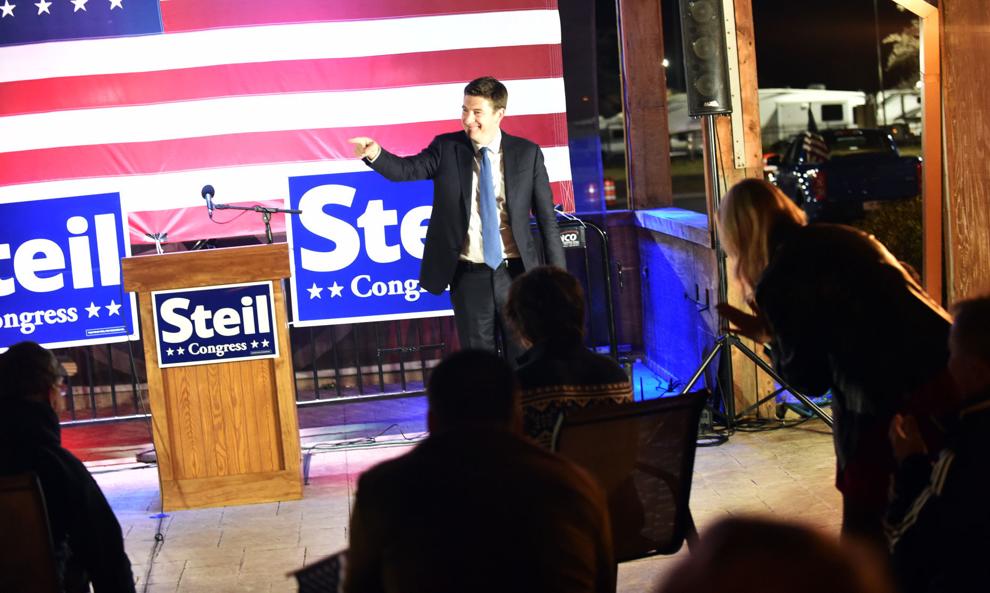 GOP Watch Party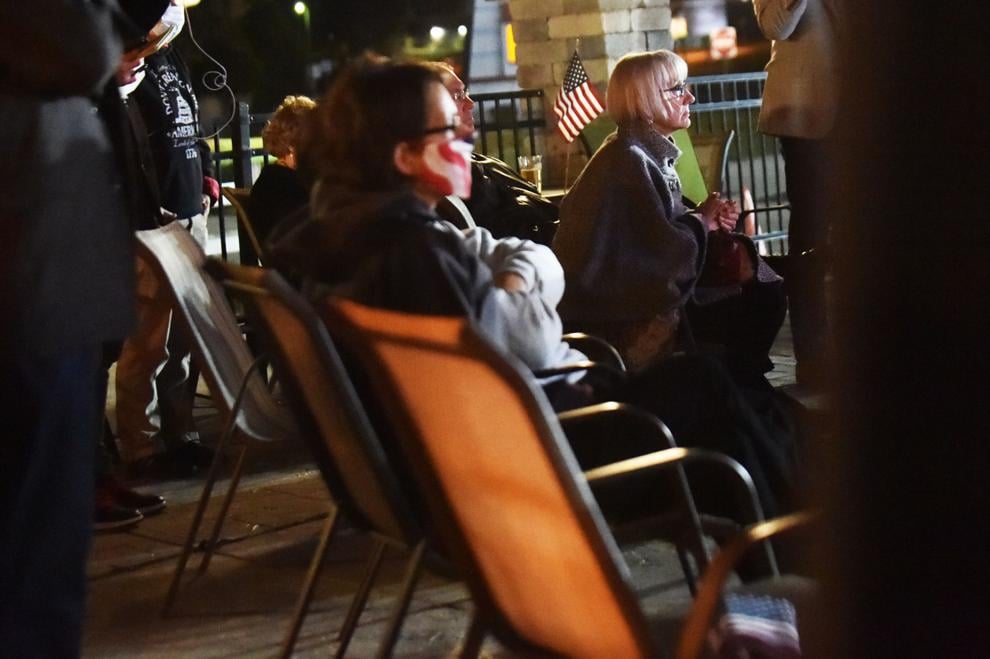 GOP Watch Party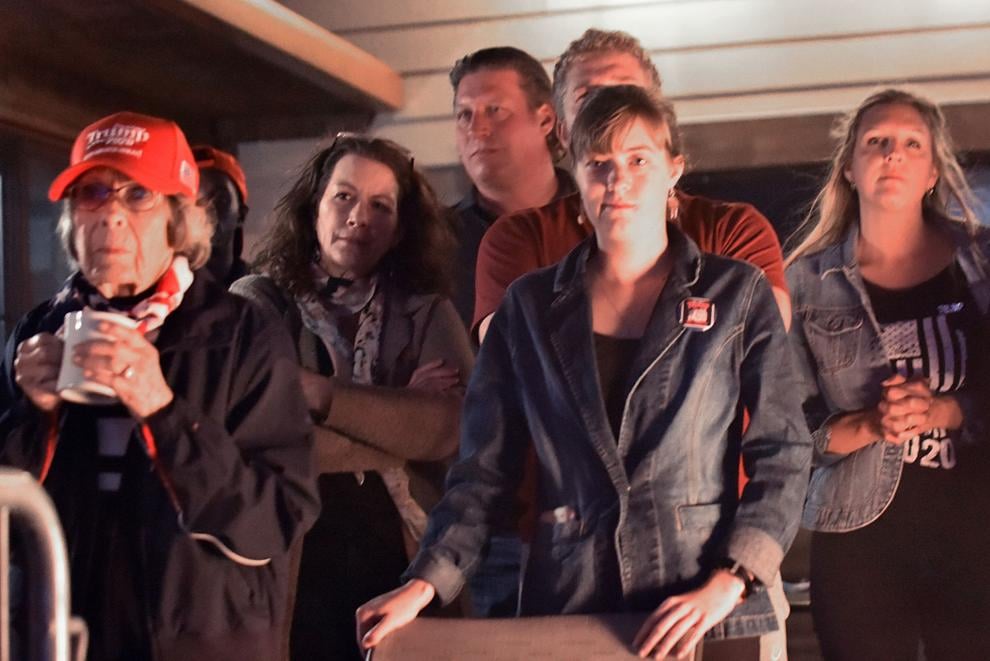 Steil acceptance speech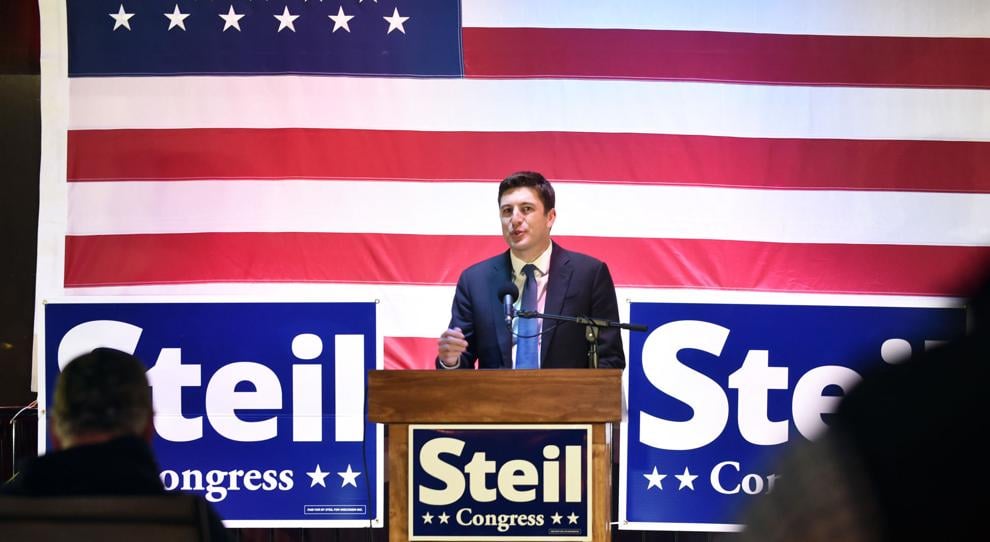 Steil acceptance speech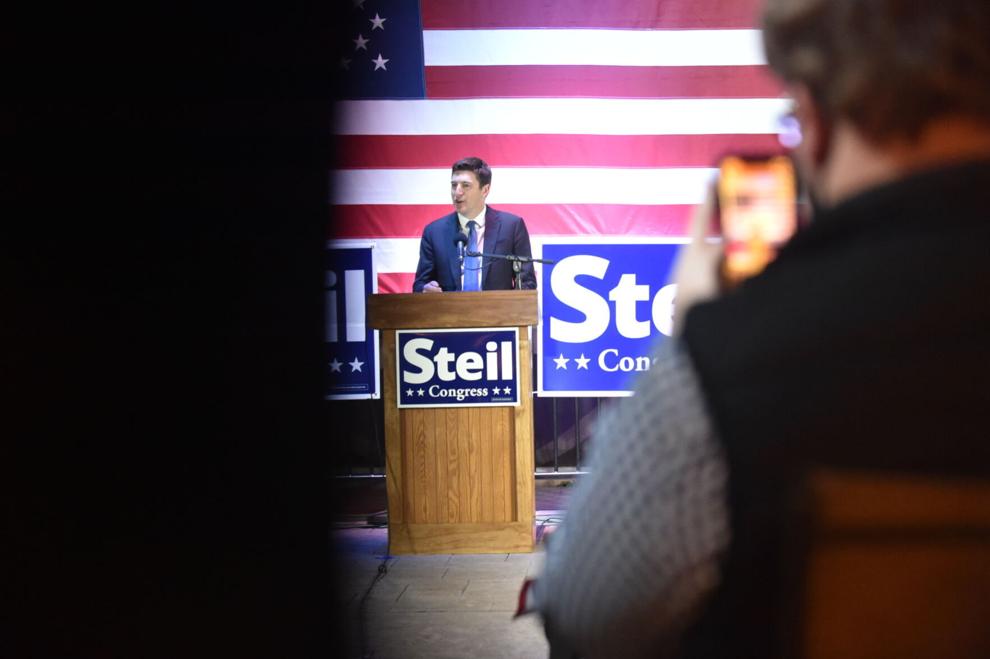 Pro-Biden demonstrators in Downtown Racine