"We're trying to double down on our efforts in the last few weeks," organizer Michael Burmeister told The Journal Times on Monday afternoon.
Burmeister said he did not have an exact count of the number of signatures collected on Monday: "From our recent count, we might not be at the halfway point yet."
Hanson declined to comment for this report. On the day recall papers were filed, Hanson issued a statement that said: "If the recall effort is successful, I will be more than prepared to vigorously defend my position to continue to serve the residents of Racine County."
Her current term is scheduled to end in January 2021.
Why recall?
Not investigating what the Campaign for Confident Justice has called "financial irregularities" regarding the failed Machinery Row project.
RACINE — Racine County District Attorney Rich Chiapete's drunken driving crash has been selected as one of the Top 10 local news stories of the year.
You have free articles remaining.
"It (the recall effort) is not just about Ty' Rese West. That was just the last straw," Burmeister said. "The media has been portraying us as being all about Ty' Rese West. It's not."
Carrie Glenn, alderman of Racine's 10th district, is the Campaign for Confident Justice's treasurer and has collected signatures for the campaign.
When asked why she supports the recall effort, Glenn replied: "Can you see what shape our city is in? She (Hanson) is part of the good ol' boys club. She's not the right person to be in that position (district attorney). She may be a nice person, but she's not the right person … we're still wondering when she's going to investigate Machinery Row."
To be eligible to sign the petition, signers must be eligible to vote in Racine County, meaning they are U.S. citizens who reside in the county and are not on felony supervision, according to Reid Magney of the Wisconsin Elections Commission.
Some momentum
An unofficial Change.org petition, through which anyone with a Facebook account can show support but does not have any actual effect on the recall, had more than 14,500 signatures as of Monday afternoon. The Campaign for Confident Justice Facebook group has more than 1,200 members.
The Facebook group's description is as follows: "Campaign for Confident Justice is a campaign aimed at fighting corruption in the city and county of Racine by removing its corrupt officials from office...first on our docket is District Attorney Tricia Hanson."
"We know we can do this," Burmeister said. "We know we can reach out to people."
Hundreds demonstrate outside courthouse as they await decision on West shooting
At least 300 demonstrators stood outside the Racine County Courthouse, holding signs and yelling chants, as they awaited the district attorney's decision to not charge Mount Pleasant Police Sgt. Eric Giese in the fatal shooting of 18-year-old Ty'Rese West.
Photos by Christina Lieffring and Adam Rogan.
Ty' Rese West decision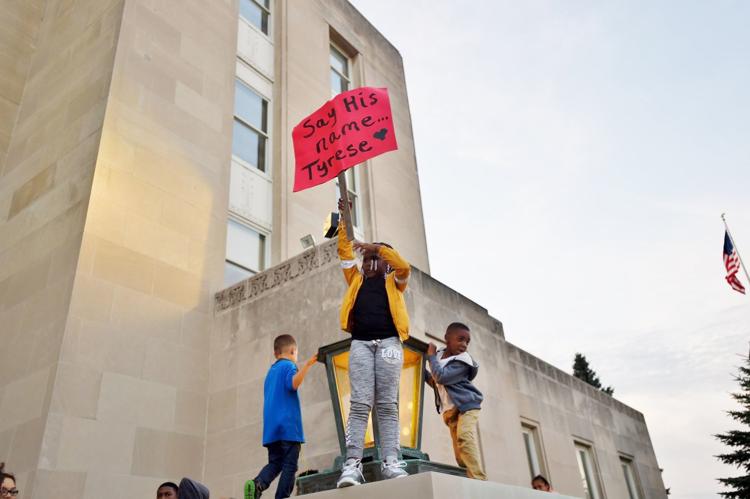 Ty' Rese West decision
Ty' Rese West decision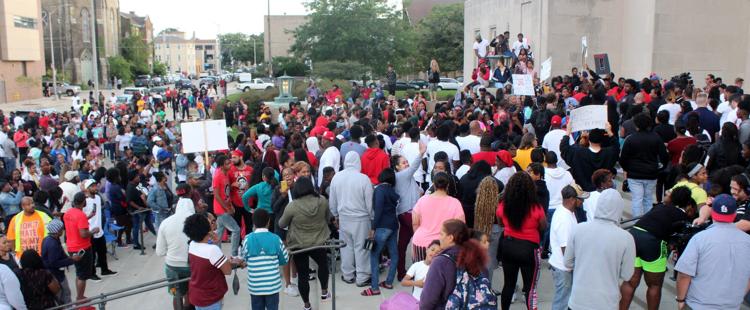 Father of the deceased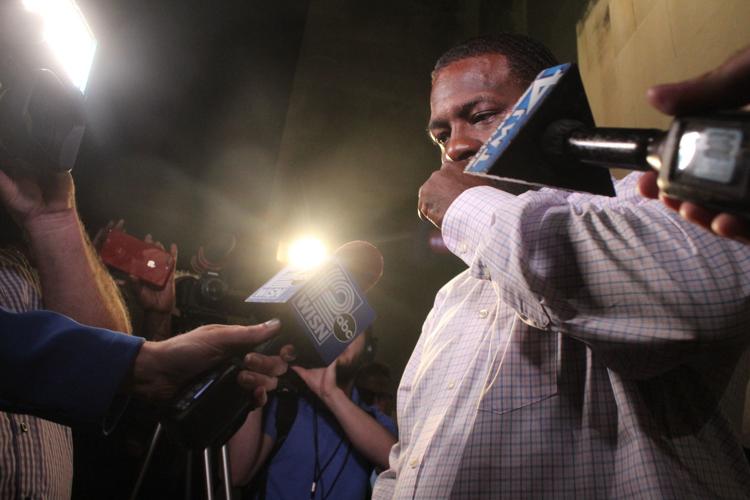 Ty' Rese West decision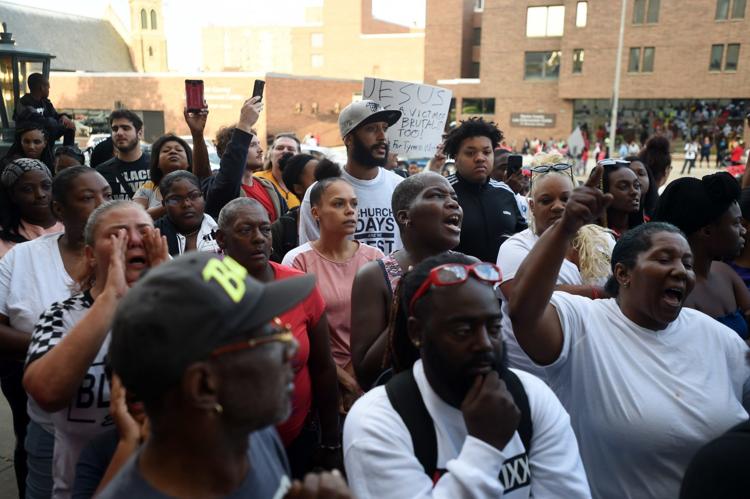 Ty' Rese West decision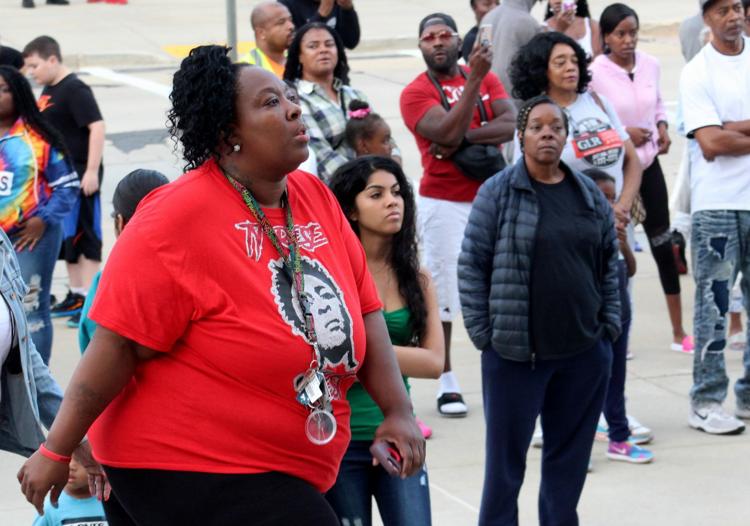 Ty' Rese West decision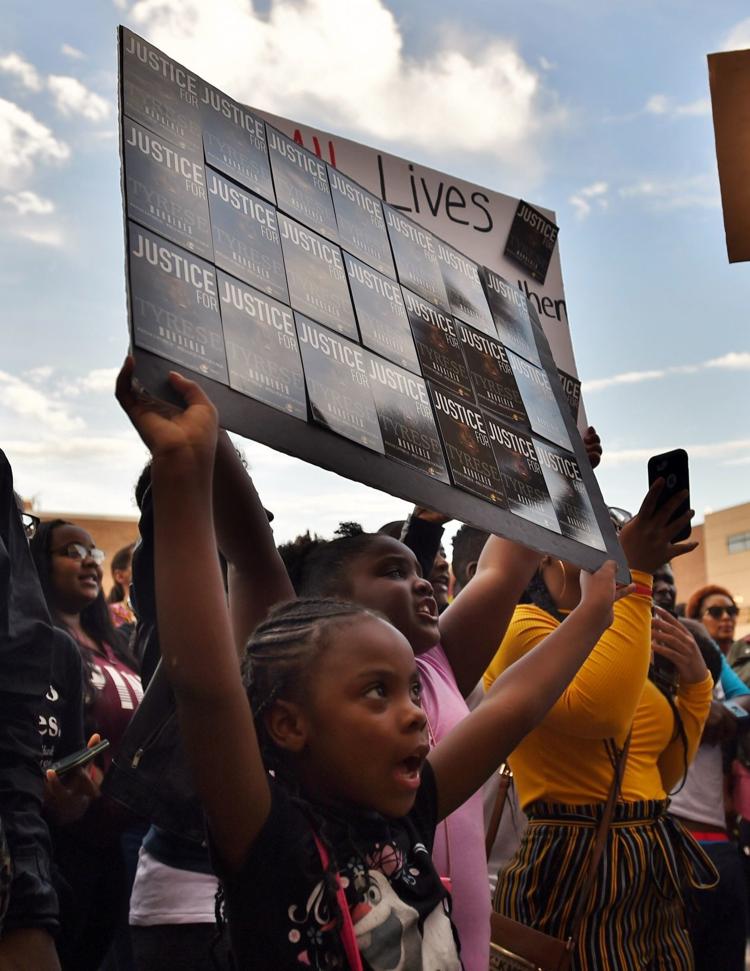 Young and not-as-young demonstrators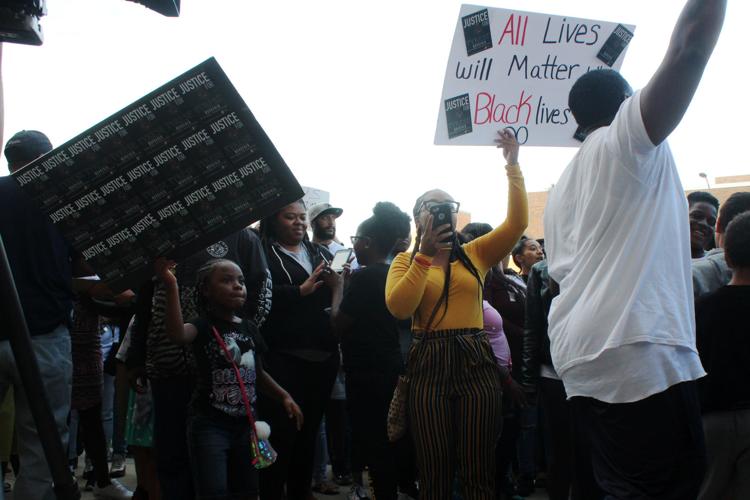 Ty' Rese West decision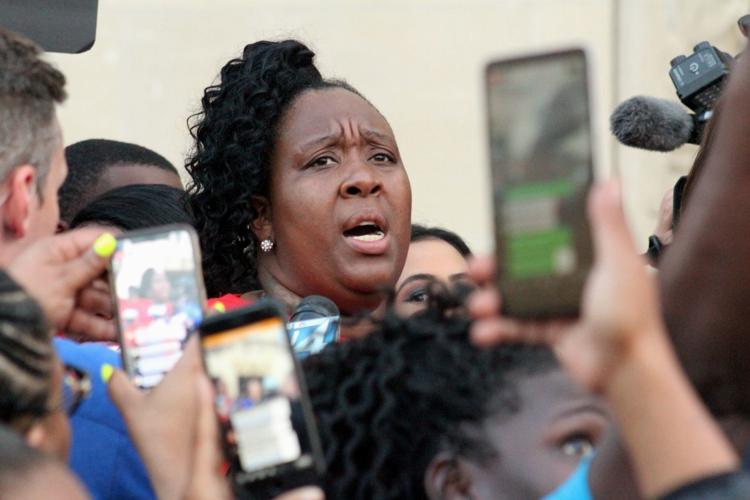 Keeping watch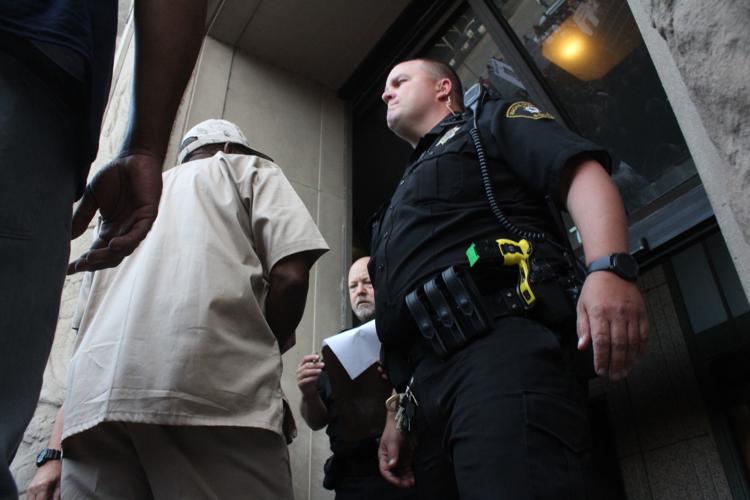 Ty' Rese West decision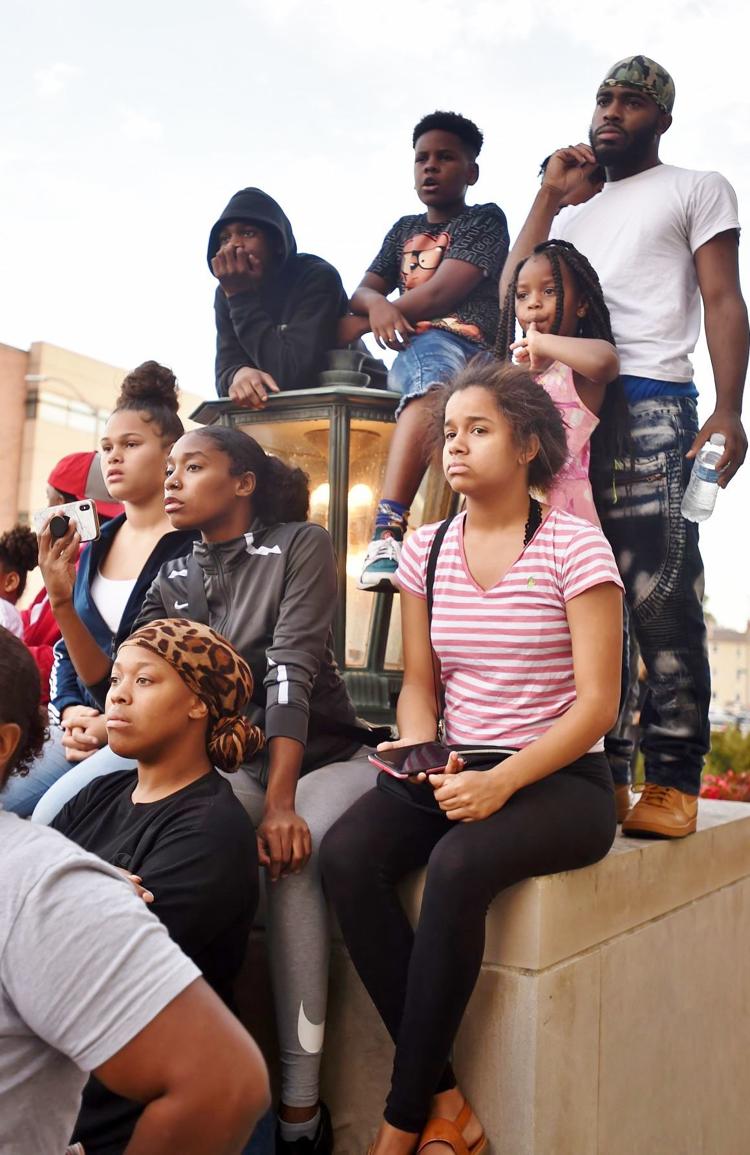 Looking up at the courthouse, Racine County's tallest building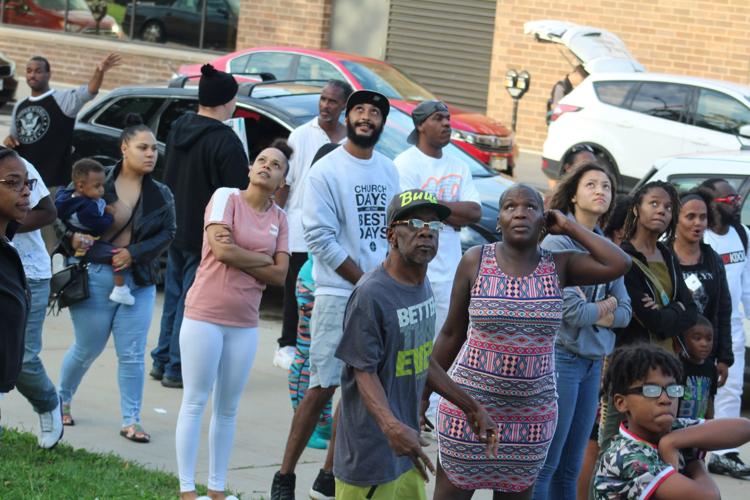 Michael Burmeister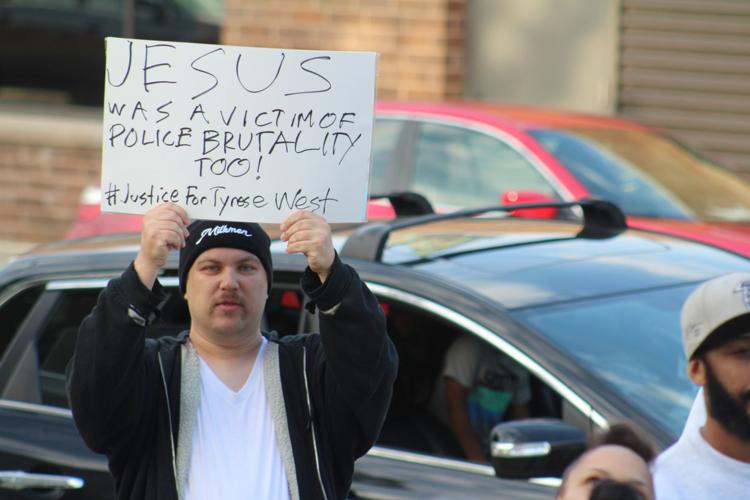 Joining in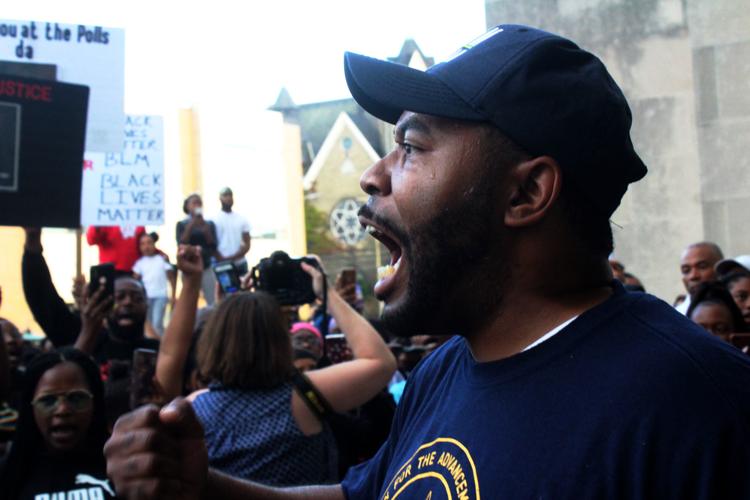 Boy chants and yells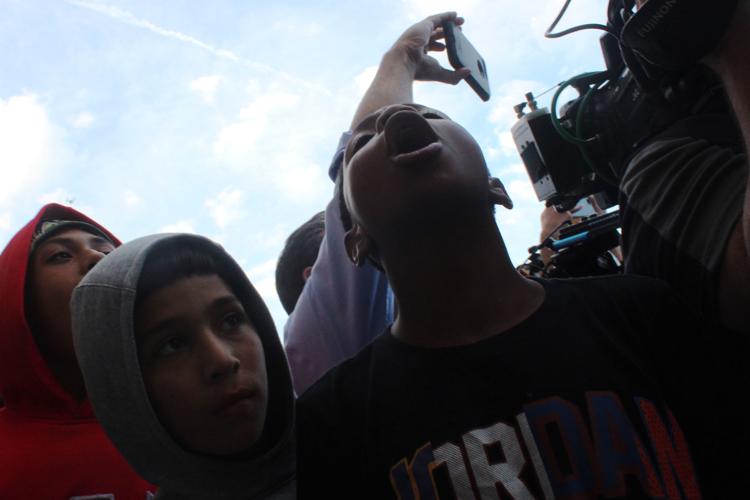 Waiting on the DA's decision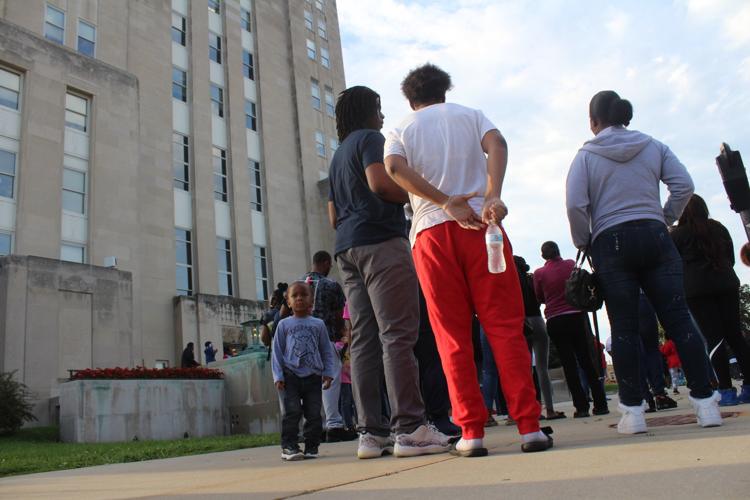 TV crews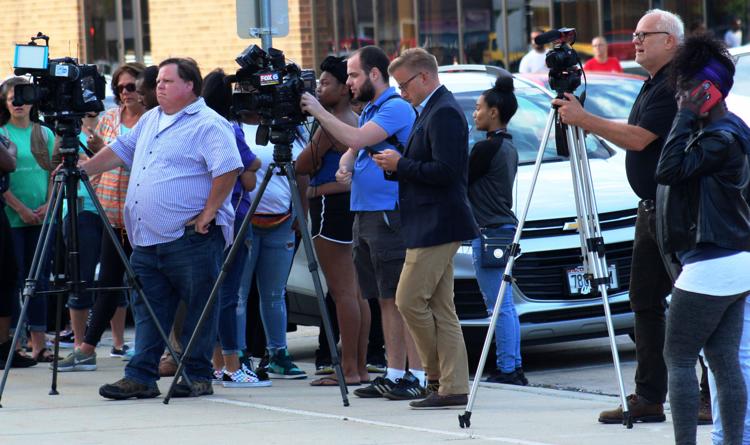 Calling out Hanson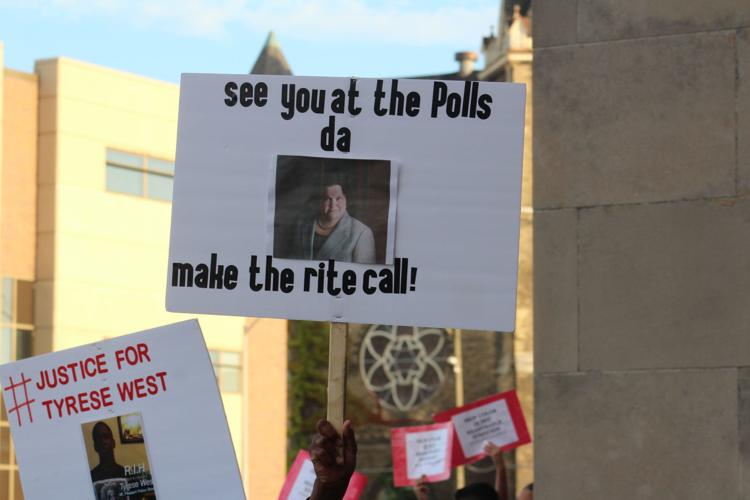 Outside the courthouse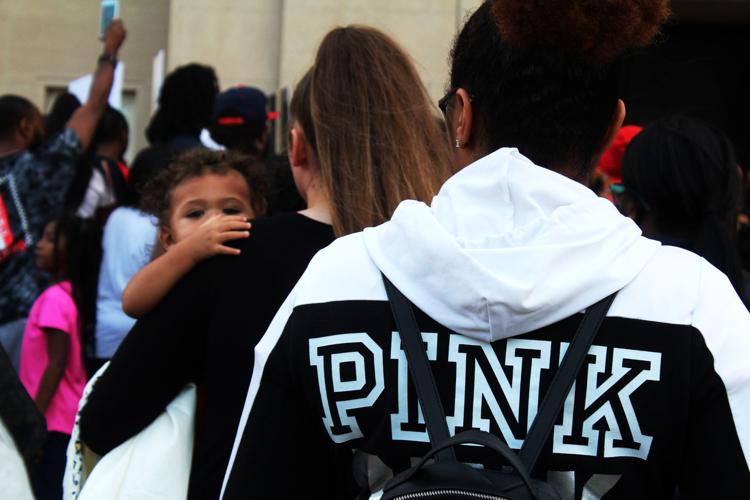 Waleed Ahmad