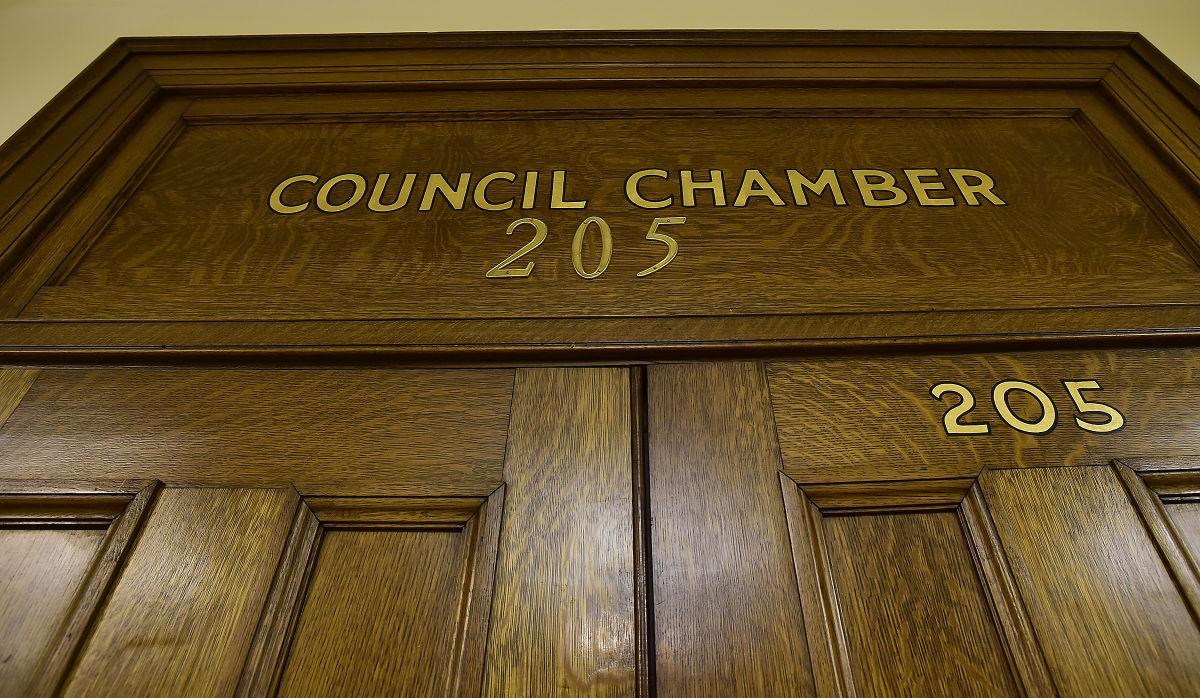 RACINE — The City Council on Tuesday approved an advisory resolution supporting licenses for undocumented immigrants and residents whose licenses have been suspended for minor infractions or for failure to pay fines to have their licenses reinstated.
Last week, the Affirmative Action and Human Rights Commission heard 17 people speak in front of a packed room supporting the resolution. The Commission voted unanimously to forward the resolution to the City Council with a recommendation to approve.
More than 20 people, many of whom spoke before the Human Rights Commission, spoke before the council on Tuesday. More than 50 people listened in the audience.
Eighth District Alderman Q.A. Shakoor II pointed to the crowd as reason to approve the resolution.
"They have been given an opportunity to speak and they have spoken loud and clear," said Shakoor. "We know we can't do anything about it locally, but it is our responsibility that our state an federal representatives know what they're saying in here."
Alderman Carrie Glenn of the 10th District made a motion to send the resolution to the Committee of the Whole for a fuller discussion.
"I just need a little more information to make an informed vote," said Glenn.
Alderman Steve Smetana of the 5th District seconded the motion, saying he wanted to hear from law enforcement.
"There's a lot of moving parts in this. We can't take this very lightly," said Smetana. "I'm not against this, I just need more information."
Smetana, Glenn and Alderman Jeff Coe of the 1st District voted to send the resolution to Committee of the Whole. But the motion failed 10-3 with aldermen Mollie Jones, John Tate II, Tracie Larrin, Maurice Horton, Shakoor, Terry McCarthy, Mary Land, Perez, Jason Meekma and Melissa Lemke voting against the referral.
Before the final vote, Tate reiterated that the resolution would not change people's immigration statuses nor would it remove penalties for traffic violations.
"It makes sense to remove a license if you're a bad driver," said Tate, who represents the 3rd District. "It makes no sense to remove a license for a reason that has nothing to do with that behavior."
Glenn said she did not feel the resolution was the right way to address the issue.
"We can do so much more to help these people," said Glenn. "I don't feel we're doing this in the right way."
The resolution passed 11-2. Coe, Jones, Tate, Larrin, Horton, Shakoor, McCarthy, Land, Perez, Meekma and Lemke voted in favor, Glenn and Smetana against.
Aldermen Sandy Weidner of the 6th District and Alderman James Morgenroth of the 13th District were absent from Tuesday's meeting.
Background
Illegal immigrants were able to obtain driver's licenses in Wisconsin before 2007, when state law was changed to comply with the federal 2005 REAL ID Act, which prohibited states from issuing licenses without proof of legal status.
Starting with California in 2013, 12 states and Washington, D.C., have passed legislation allowing undocumented immigrants to obtain a driver's license or equivalent documentation.
Since Gov. Tony Evers was elected in November, Voces de la Frontera, an immigrant-rights organization, has organized a campaign presenting bills in favor of such a measure to school districts, municipalities and counties to pressure the state Legislature.
Last month, a resolution of support was narrowly approved by the Racine Unified School Board after passionate arguments for and against.
Evers has yet to submit his budget for 2019-2021, but he has told Milwaukee media that it will include a provision to allow immigrants living in the U.S. illegally to qualify for driver's cards.
An estimated 32,000 undocumented immigrants in Wisconsin are unable to obtain driver's licenses, according to a report by Kids Forward, a left-leaning research organization.
"We can do so much more to help these people. I don't feel we're doing this in the right way." Alderman Carrie Glenn, 10th District

"It makes sense to remove a license if you're a bad driver. It makes no sense to remove a license for a reason that has nothing to do with that behavior." Alderman John Tate II, 3rd District
"It makes sense to remove a license if you're a bad driver. It makes no sense to remove a license for a reason that has nothing to do with that behavior."

Alderman John Tate II, 3rd District
"We can do so much more to help these people. I don't feel we're doing this in the right way."

Alderman Carrie Glenn, 10th District