RACINE — Over 40 people spoke before the City Council on Tuesday regarding an ordinance banning conversion therapy for minors.
Conversion therapy refers to the practice of attempting to change the sexual orientation or gender identity of someone who is questioning their orientation or identity or identifies as a member of the LGBTQ community. Racine's ordinance only outlaws conversion therapy for those under 18 years of age.
The ban does not apply for therapy designed to assist an LGBT youth exploring and adjusting to their sexual and gender identity.
After hours of discussion, the ban passed in the Racine City Council on Tuesday by a vote of 11-3. Voting in favor were Aldermen Jeff Coe, Mollie Jones, John Tate II, Tracey Larrin, Jen Levie, Maurice Horton, Q.A. Shakoor II, Trevor Jung, Mary Land, Jason Meekma and Melissa Lemke. Voting against were Aldermen Sandy Weidner, Carrie Glenn and Henry Perez.
Alderman Natalia Taft was not present.
The three aldermen who opposed the ordinance argued it was beyond the scope of the City Council's purview and that they felt the ordinance was being rushed through the legislative process.
Racine is the fifth Wisconsin city to issue a ban, joining Cudahy, Eau Claire, Madison and Milwaukee. Conversion therapy practitioners could be fined up to $1,000 for every day they are found to be in violation of the ordinance.
A statewide bill that would outlaw the practice was brought forward in March. If passed, Wisconsin would become the 19th state to ban conversion therapy, along with Washington, D.C., and Puerto Rico.
Demonstrators protest
A group of more than a dozen people stood outside City Hall before the vote, holding up signs that read "Homosexuality is sin," "Jesus Christ can set you free" and "But from the beginning of the Creation God made them male and female." They stood mostly quietly and peacefully, and chatted with a few people walking past on the sidewalk.
The demonstrators came from different churches around the area and identified themselves as "concerned Christians."
Reactions from passersby were mixed. One man, who smiled at the signholders while driving down Sixth Street, could be heard saying "That's what I like to see."
Another woman, riding in a car in the roundabout, loudly yelled a profanity at the demonstrators.
Several of the demonstrators felt that the ban was an infringement on parental rights and the freedom of speech.
Kevin Johnson, who lives in Caledonia, said: "They're trying to silence Christians from talking to minors … who are looking to change gender and such."
You have free articles remaining.
When asked about the general consensus from the psychological community that conversion therapy is harmful to youth, Johnson wrote that off as "mere opinion" from "so-called doctors."
"The kids thinking about going through the transgender (transitioning processes) are already going through depression," he added.
Both sides represented
By The Journal Times' count, 18 people spoke in favor of the ban during the public comment period of Tuesday's meeting and 23 spoke against it. Each were given up to 3 minutes to speak.
Supporters of the ban included members of the LGBT community who had personal experience with conversion therapy, parents of LGBT children, clergy and members of LGBT-supportive parishes and religious organizations and licensed therapists.
Conversion therapy has been condemned by organizations such as the American Psychological Association, American Psychiatric Association, American Medical Association, American Academy of Pediatrics, American Academy of Child and Adolescent Psychiatry, American Counseling Association and more. Licensed counselors who are found to be administering conversion therapy risk having their license revoked.
Based on cited studies that found conversion therapy increased the likelihood of someone experiencing depression, anxiety or attempting suicide, supporters argued it was the City Council's responsibility to protect area youth from harm. A few supporters pointed to three LGBT freshmen at Horlick who had allegedly been bullied and had completed suicide.
Alderman Melissa Lemke of the 15th District, who identified herself at the meeting as a gay woman, said she has seen the detrimental effects a lack of support has had on the gay community.
"I've known people in my life who've completed suicide. It's not because of who they are, it's because of the community that shames them," said Lemke. "I was elected to make sure we have a safe community, a healthy community and to make sure that we've definitely heard about protecting our youth."
Completed suicide refers to people actually taking their own lives.
She said she's also seen the positive effect having a supportive space and community can have on LGBT youth.
"When adults give them spaces where they are valued, where they've known they are worthy, they can thrive and they can flourish," she said.
Opponents to the ban expressed concerns that it would inhibit the ability of clergy to counsel youth according to their religious beliefs.
During the discussion among aldermen, Perez asked City Attorney Scott Letteney if there was anything in the ordinance that excluded religious counseling. Letteney said his office had defined conversion therapy as, "any counseling, practice or treatment performed or offered for a fee..." for that reason.
"We're talking about people that are charging for therapy," said Letteney. "It's not for parents talking to children. It's not for clergy counseling parishioners."
Racine Pride Parade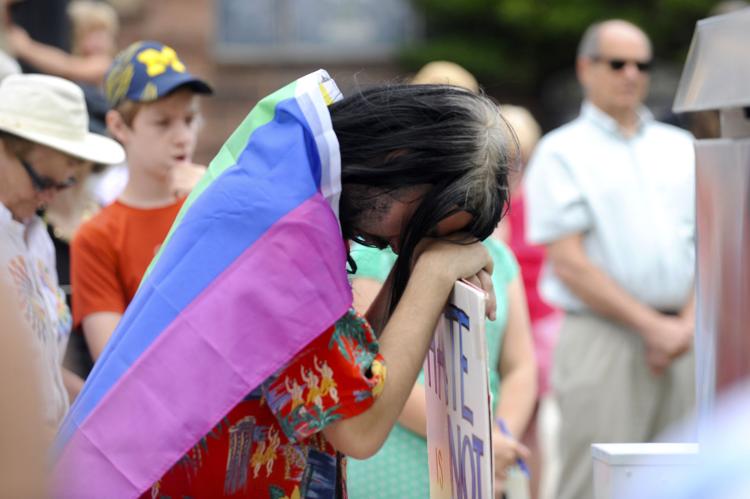 Racine Pride Parade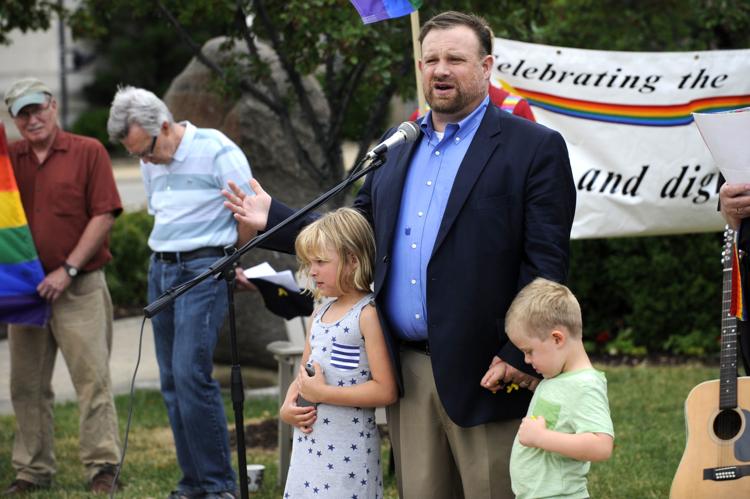 Racine Pride Parade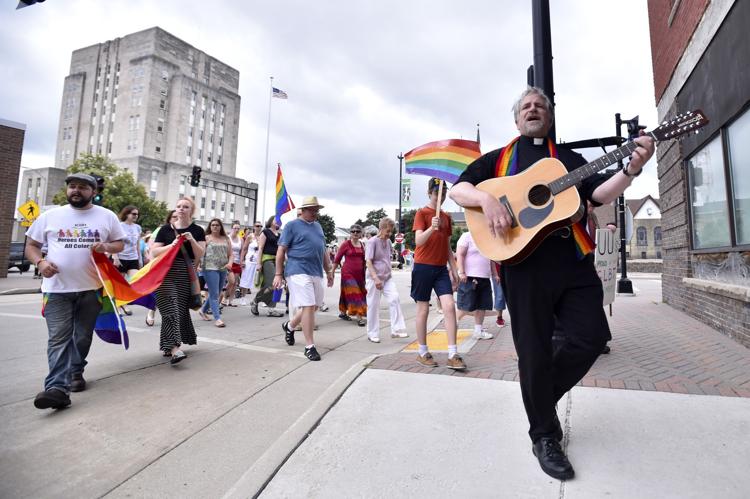 Racine Pride Parade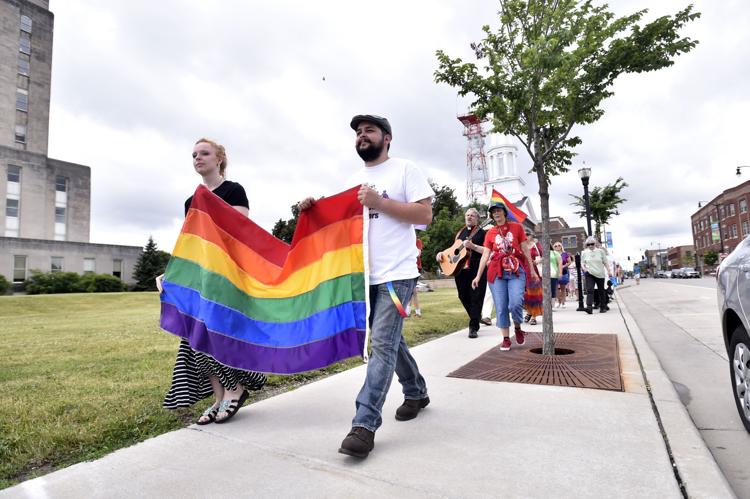 Racine Pride Parade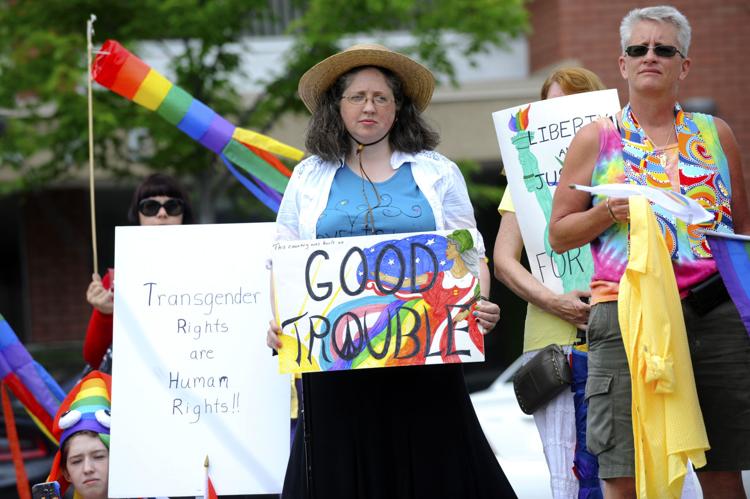 Racine Pride Parade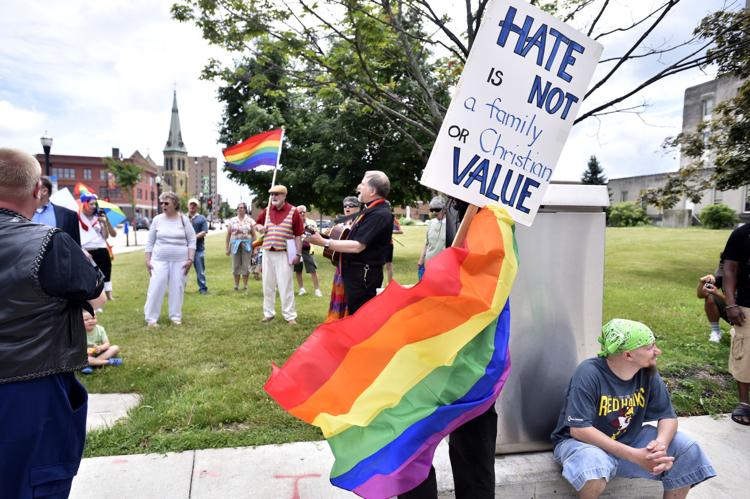 Racine Pride Parade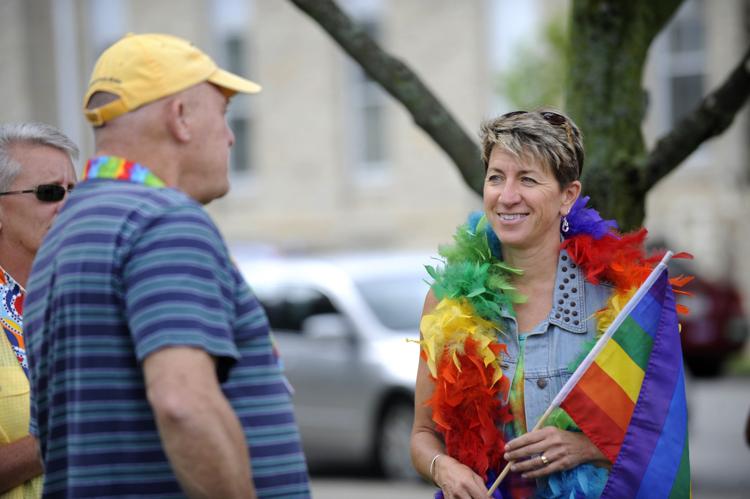 Racine Pride Parade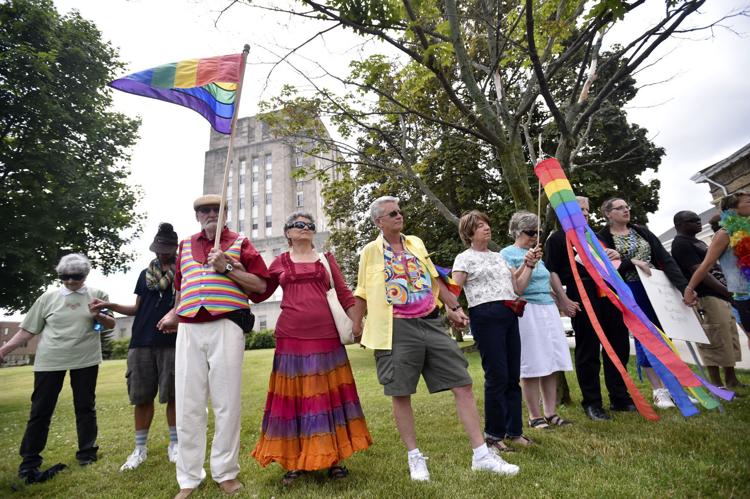 Racine Pride Parade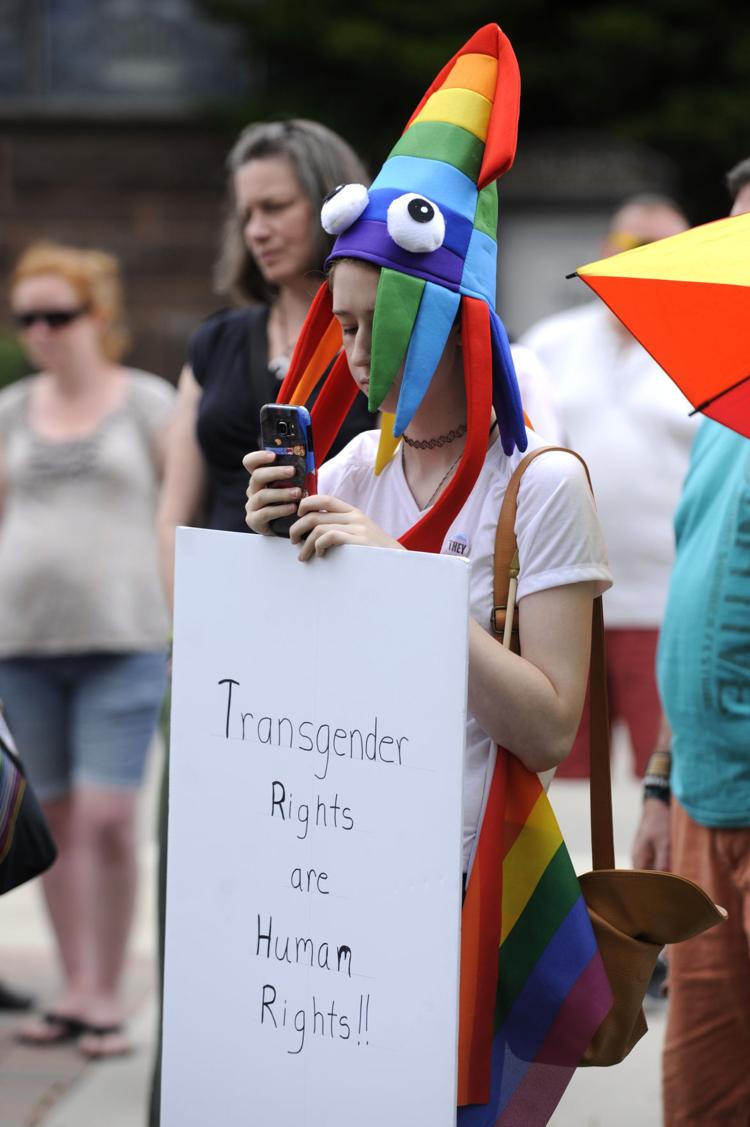 Racine Pride Parade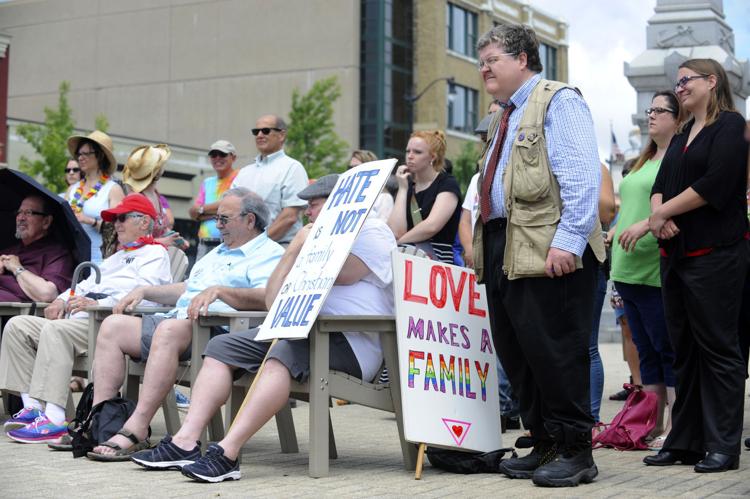 Racine Pride Parade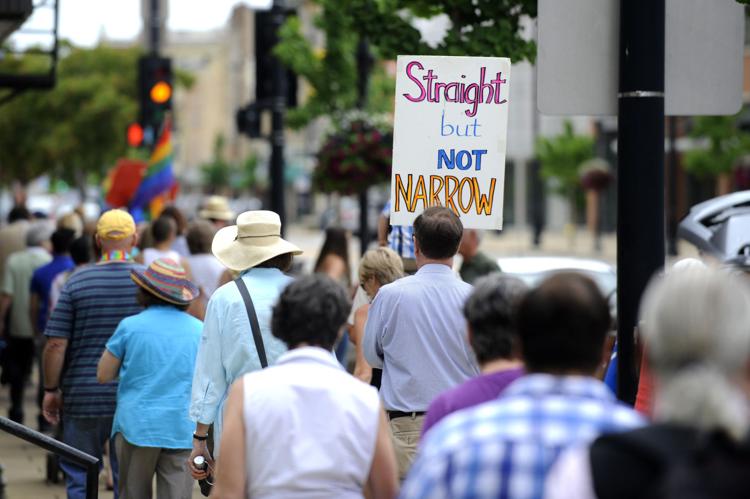 Racine Pride Parade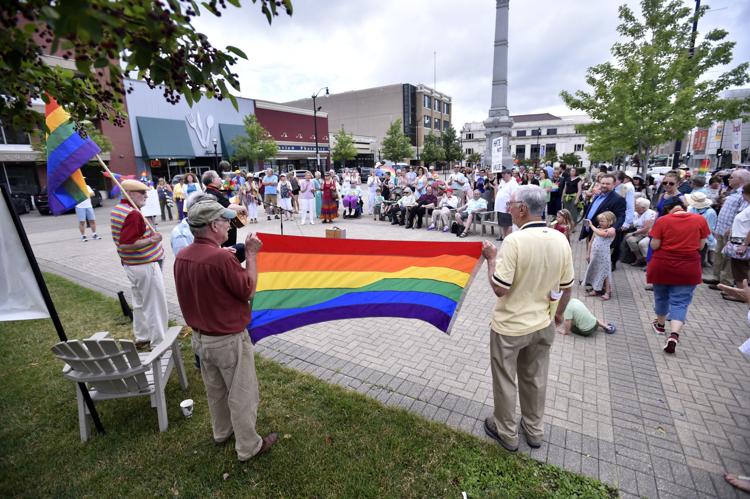 Photos from Racine's 2016 pride parade
Below are photos from Racine's 2016 pride parade. 
"I've known people in my life who've completed suicide. It's not because of who they are, it's because of the community that shames them. I was elected to make sure we have a safe community, a healthy community and to make sure that we've definitely heard about protecting our youth." Alderman Melissa Lemke
Reporter Adam Rogan contributed to this report
"I've known people in my life who've completed suicide. It's not because of who they are, it's because of the community that shames them. I was elected to make sure we have a safe community, a healthy community and to make sure that we've definitely heard about protecting our youth."

Alderman Melissa Lemke