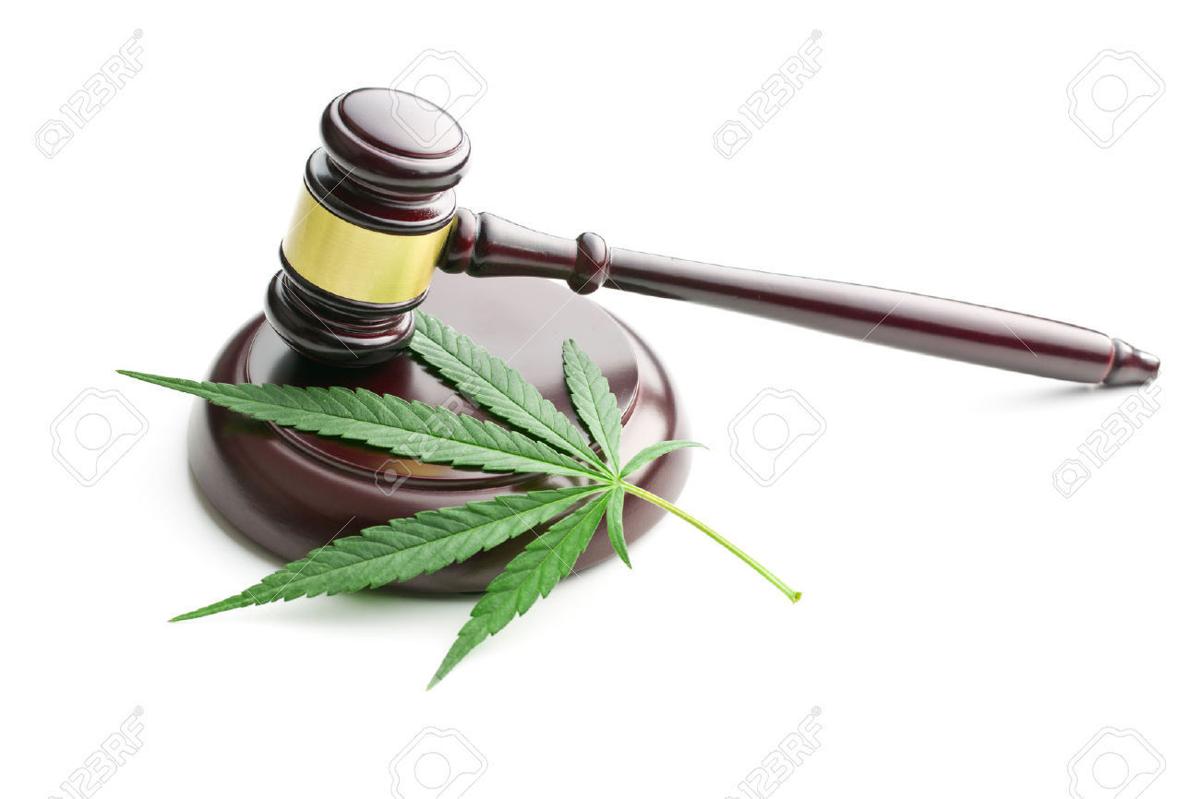 RACINE — A city committee had a lively discussion Tuesday with Alderman John Tate II from the 3rd District about his communication recommending that the City Council order the chief of police to issue all first-time marijuana possession offenders a citation, rather than face state charges.
The Public Safety and Licensing Committee ultimately decided to hold off on making a decision until it received clarification from the City Attorney's Office and the Police Department. But the conversation brought up issues and questions the committee will want to learn more about before making a decision.
City power
The communication stems from the city's 1990 ordinance that designates possession of 25 grams or fewer of marijuana to be handled as a citation subject to a fine.
Tate said his initial communication was missing a phrase to clarify that it pertained to possession of 25 grams or fewer of marijuana in response to comments from Police Chief Art Howell.
Howell told The Journal Times that Tate's order was not under the council's purview because local ordinances could not be less restrictive than state law.
"I look forward to the opportunity to engage in a broader discussion on the pros and cons of this proposal," said Howell. "However, policy positions aside, the concept of local elected officials usurping the broader power and authority of State law (and in effect, the governor), is misguided."
According to state statute 66.107(bm) the board or council of a town or city may use forfeiture (fines) to enforce marijuana possession laws when the subject possesses fewer than 25 grams.
Alderman Jeff Coe from the 1st District, who chairs the committee, asked if the City Council has the discretion to make such an order of the police chief. Deputy City Attorney Nicole Larsen said the City Attorney's Office was working on a memorandum on the matter. But Tate said the city attorney had told him the issue is a gray area and not clearly defined.
"We're asking that a preference be given for the civil statues instead of the state statute in certain cases," said Tate.
Alderman Sandy Weidner of the 6th District wondered if the council should wait until after the city's Nov. 6 referendum regarding marijuana legalization before moving forward.
"Both of these (communications) are part of a much bigger conversation that needs to take place and I think a more appropriate time to have that full conversation is after the referendum," said Weidner. "I would then have some direction from the voting public on what direction they want us to go."
Tate said that his efforts are the limit to what the city can do and that the ordinance has been in place since the 1990s.
You have free articles remaining.
"We as a city can continue to move forward with the spirit that was initiated in the '90s and say, 'Yes, we understand that is something that people should not get sent to jail for in first instances. They shouldn't be arrested and be criminalized for the rest of their lives,' " he said.
Tate said the ultimate question about legalization will have to be decided at the state level.
More questions
Weidner wanted to know whether the Police Department actually does arrest first-time marijuana possession offenders to face state charges.
"Are you saying that our Police Department is arresting people that have 25 grams of marijuana on them and putting them in jail or putting them in prison?" asked Weidner.
Tate said he did not know but currently Racine officers have that discretion. Weidner said she would like to see those statistics before making a decision.
"Is this something we should be doing?" asked Weidner. "Is this a real concern?"
Alderman Carrie Glenn from the 10th District asked for a visual as to how much marijuana is 25 grams.
"Is it a blunt or a roach? I don't know this stuff," said Glenn. "I don't know how much we're dealing with."
Weidner asked how this form of de facto decriminalization would affect the issue of impaired driving. Police Department Sgt. Lennot Webb explained that impaired driving, no matter the intoxicant, will still be charged as impaired driving.
"An OWI (operating while intoxicated) is an OWI," said Webb.
The second communication from Tate also requests that the ordinance for marijuana citations be amended so the fine would be set at $1.
Alderman Henry Perez of the 12th District, who previously worked in law enforcement, pointed out that if the fine is set at $1, many police officers may not see the point in even writing up a ticket.
The next Public Safety and Licensing Committee meeting will be a training session for the committee members. The next working meeting is scheduled for 5 p.m. on Sept. 25 at City Hall, 730 Washington Ave., Room 307.