RACINE — In the face of a global pandemic and the subsequent economic fallout, the City of Racine has continued to work on initiatives meant to address disparities within the community.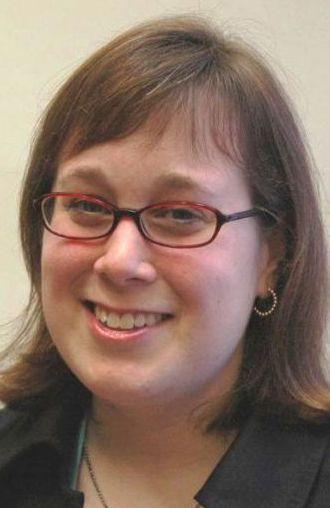 Alderman Jason Meekma asked Vicky Selkowe, the city's manager of strategic initiatives and community partnerships, to give an update on some of those ongoing initiatives — including RENTS, landbanking, a financial literacy center and the health clinic at Julian Thomas Elementary — to the City Council on Tuesday.
"The city is doing everything we can to improve and increase minority homeownership, health outcomes, high school graduation rates, financial resiliency and ensure that we have safe and healthy rental housing for everyone throughout the community," Selkowe told the council. "These are our top priorities."
Rental housing
The initiative's website is online and provides resources for tenants and landlords, including a portal for landlords who need to register their properties in the city. Selkowe said over 1,000 properties have been registered so far.
According to the website, landlords need to register by Oct. 15 to avoid fines for failure to do so. The perk is that landlords who do register by Oct. 15 also receive $50 worth of coupons for free appliance disposal per property registered.
The city has hired a part-time Continuous Improvement fellow through a $20,000 grant from Results for America and What Works Cities, who will work with the city on implementing RENTS and reaching out to tenants. Selkowe did not provide the person's name but said he is a Black man from Racine who moved away to receive his undergraduate and graduate degrees and has moved back to the community.
Homeownership
In the City of Racine, 46% of residents rent their homes, which is higher than the state average of 33%. Of those renters in Racine, 35% of them are Black. That's why another initiative the city has undertaken is increasing home ownership, particularly among minorities.
One avenue for that goal is through the Racine Financial Empowerment Center, which Selkowe said is scheduled to launch this December. Last month, the City Council approved allocated up to $115,000 in community development block grant funds for Housing Resources Inc. to launch the Financial Empowerment Center. Those funds will trigger a $150,000 match from the Cities for Financial Empowerment Fund.
Selkowe said Housing Resources is about to hire its first two counselors who will help residents understand how credits scores work and what they can do to improve theirs. About 27% of residents have sub-prime credit, which impedes their ability to not only purchase homes, vehicles or start businesses One goal of the program is to prepare more residents for home ownership but another is just help more residents achieve greater financial security.
Another avenue is the land banking program in partnership with the county. There are approximately 800 properties within the city in foreclosure or eligible for foreclosure due to tax delinquency. Selkowe said the city and the new county treasurer, Jeff Latus, are undergoing discussions about the land banking program going forward. Mayor Cory Mason said there will be an update on the program during the 2021 budget discussion.
In addition to wanting to promote new homeownership, the city is hoping to preserve the homeowners it currently has. City Development Director/Assessor Bill Bowers said that during the 2009 financial crisis, more than 200,000 homes were foreclosed upon.
To prevent a recurrence, the council approved allocating up to $520,000 for local nonprofit organizations with experience in foreclosure prevention for city homeowners who have fallen behind on their mortgages. Selkowe said a request for proposals should be on the city's website soon.
Other updates
Selkowe also gave updates on initiatives to address health, education and employment disparities.
The Racine Community Health Center at Julian Thomas Elementary School is scheduled to open in December, 2020.
With grant funding, the city has hired four fellows to conduct a community needs assessment on environmental justice and climate resilience. Those assessments will be used to apply for grant funds for future environmental initiatives.
In partnership with Malicki's Piggly Wiggly and Hunger Task Force, the Mobile Food Market has provided affordable fresh produce within the city's food deserts.
Under education and employment:
By partnering with YWCA's High School Equivalency Diploma program, the program has increased its student capacity and started a program for Spanish speakers. In Racine, 81% of Black residents and only 61% of Latino residents have received a high school diploma or equivalent.
The city has also partnered with job training programs around the city, including Big Step, which now also works with contractors to help them understand the Racine Works requirements and connect them with residents with the required certifications."We recognize the trades hold many family-supporting jobs that we want to ensure our residents get access to and get the training and support they need to success in those," Selkowe said. "That's part of how we're going to help overcome of these disparities on income and jobs that our residents are facing."
The last meeting of the Mayor's Task Force on police reform is scheduled for Sept. 14. The task force is tasked with developing recommendations on use of force and community relations.
In photos: Biden, Trump supporters gather in downtown Kenosha ahead of Biden's visit
Biden supporters gather in Kenosha's Civic Center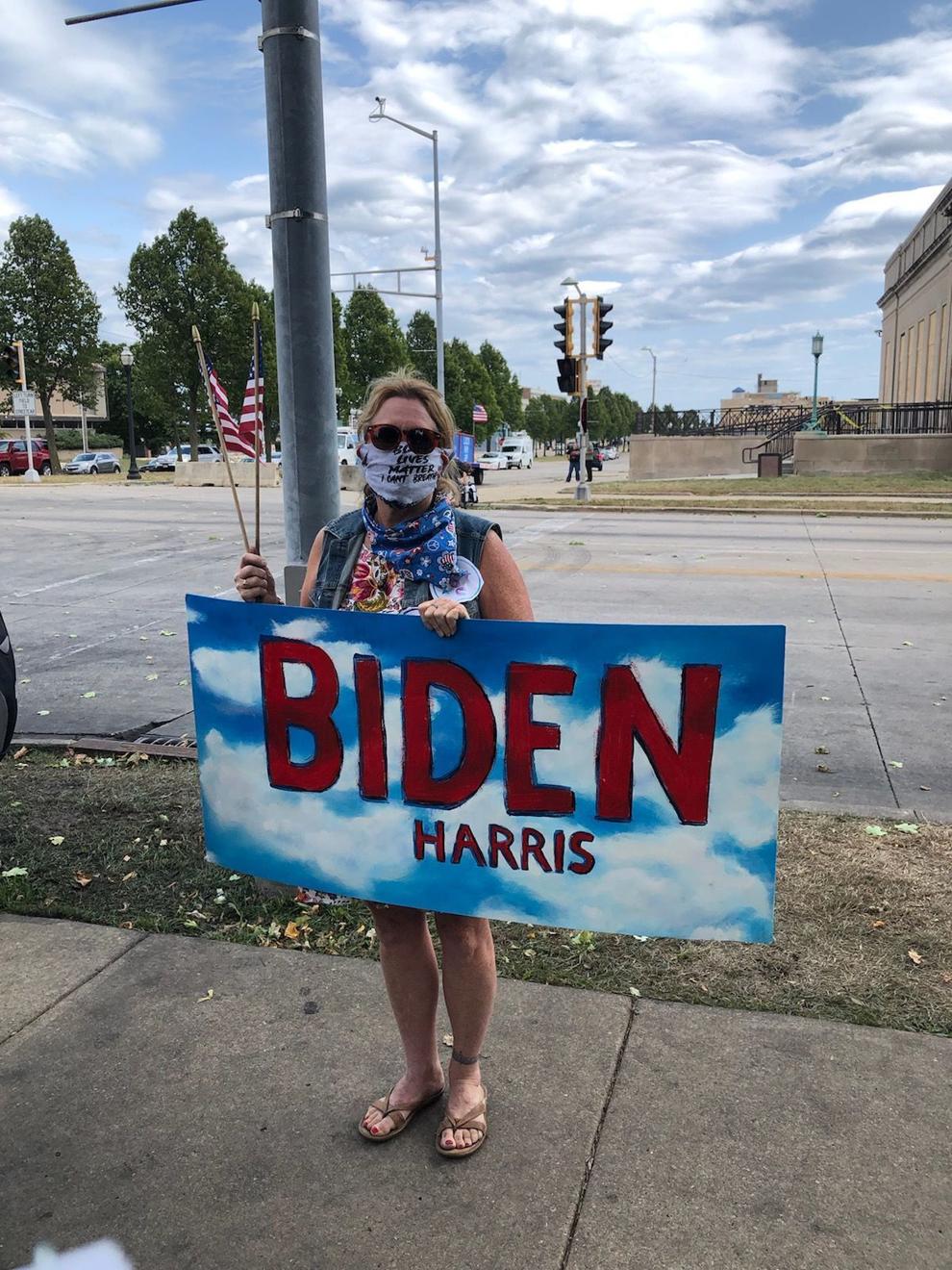 Biden supporters gather in Kenosha's Civic Center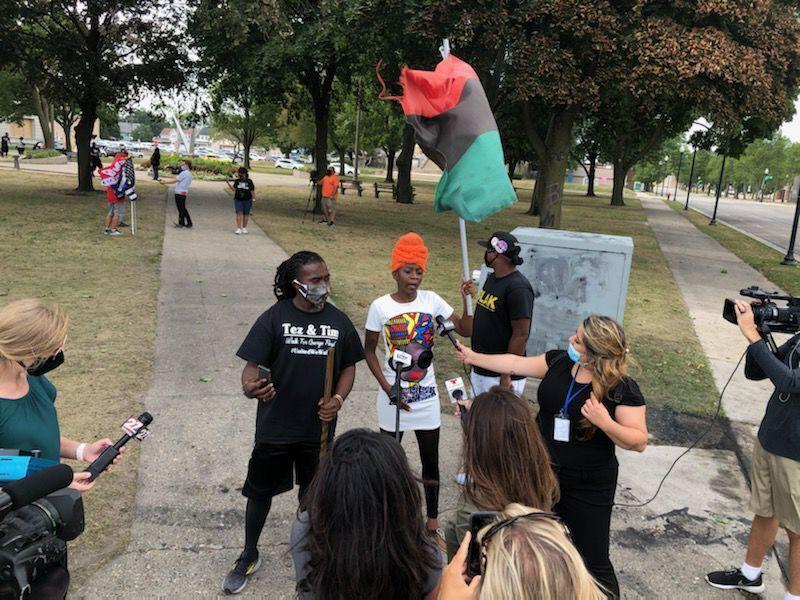 Supporters of President Trump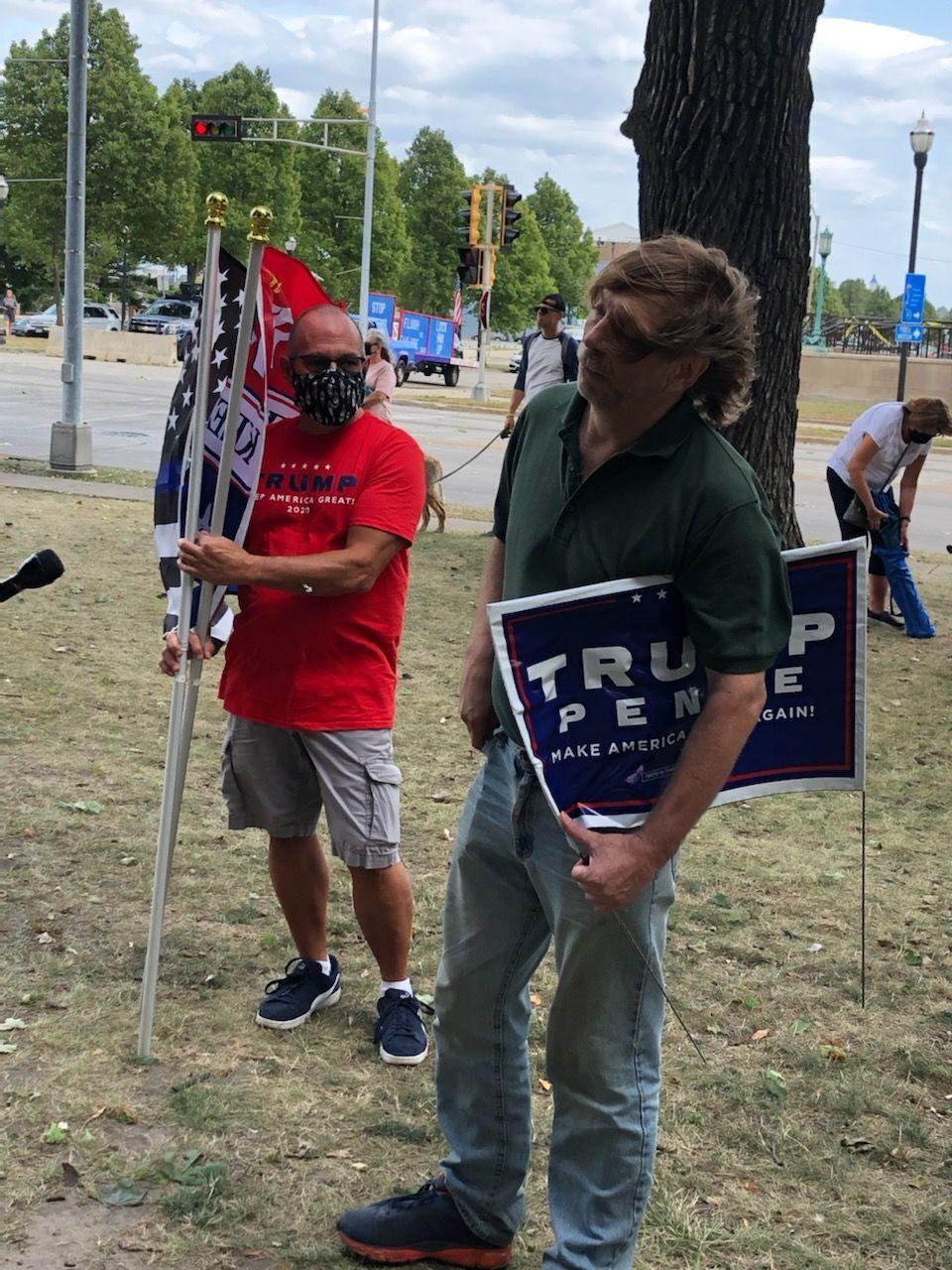 Biden supporters gather in Kenosha's Civic Center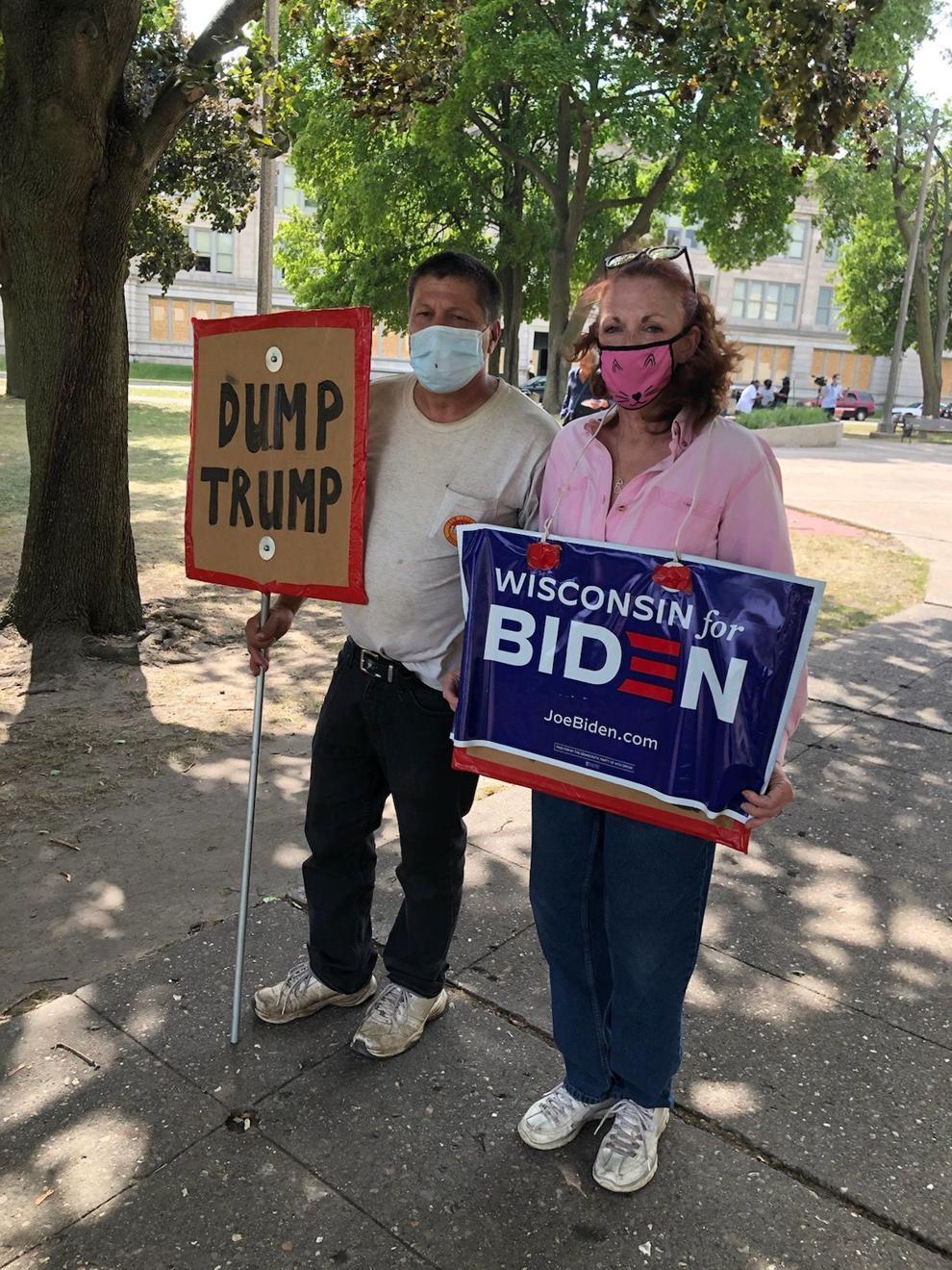 Civil discourse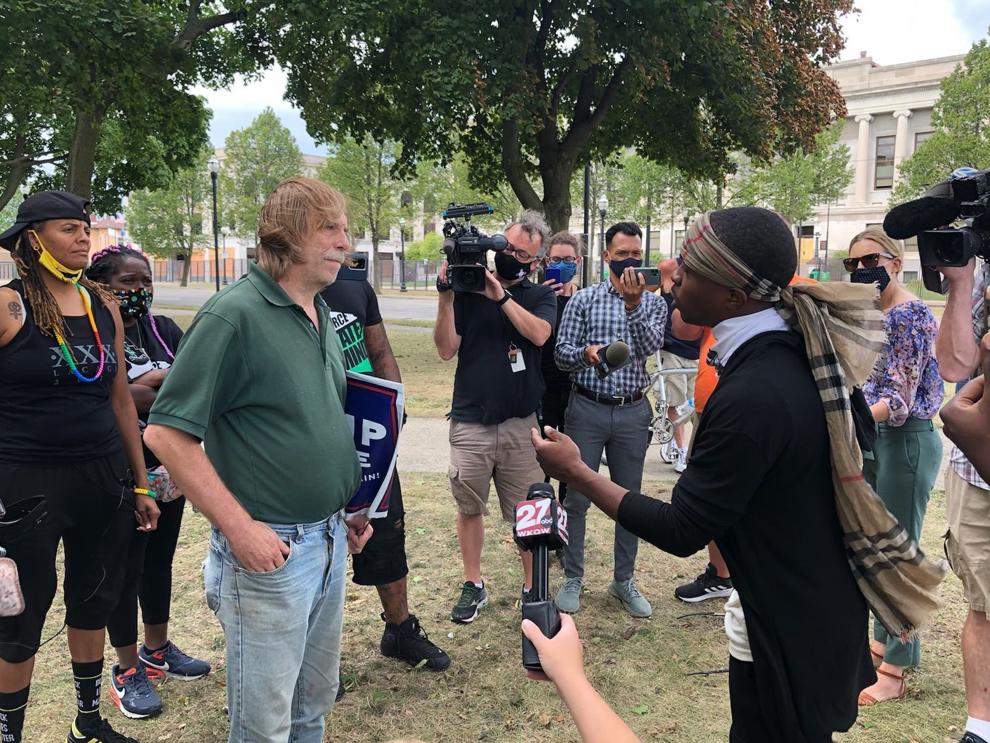 Biden in Kenosha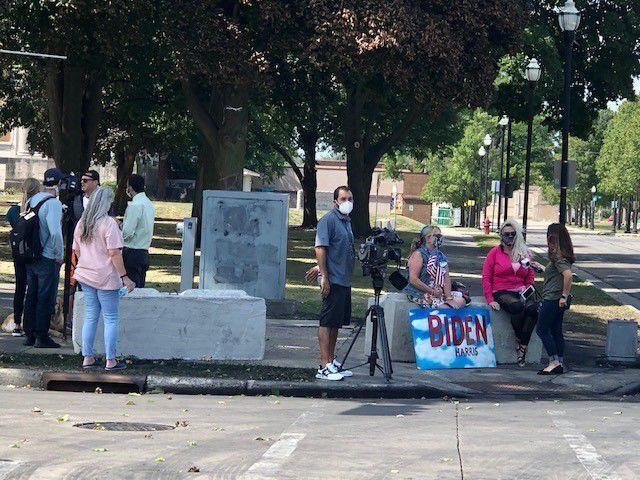 Biden in Kenosha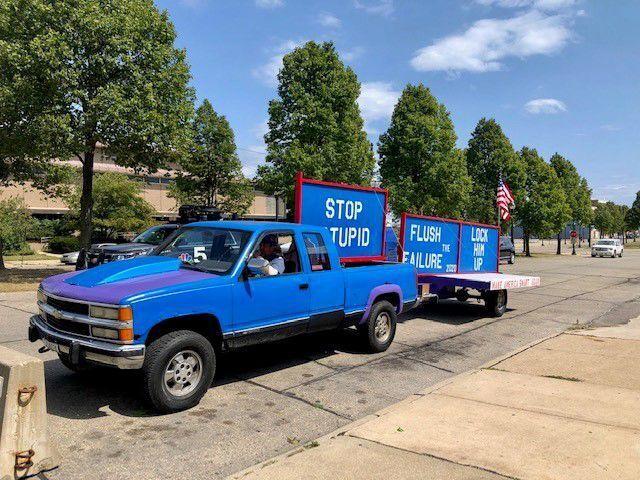 Biden in Kenosha