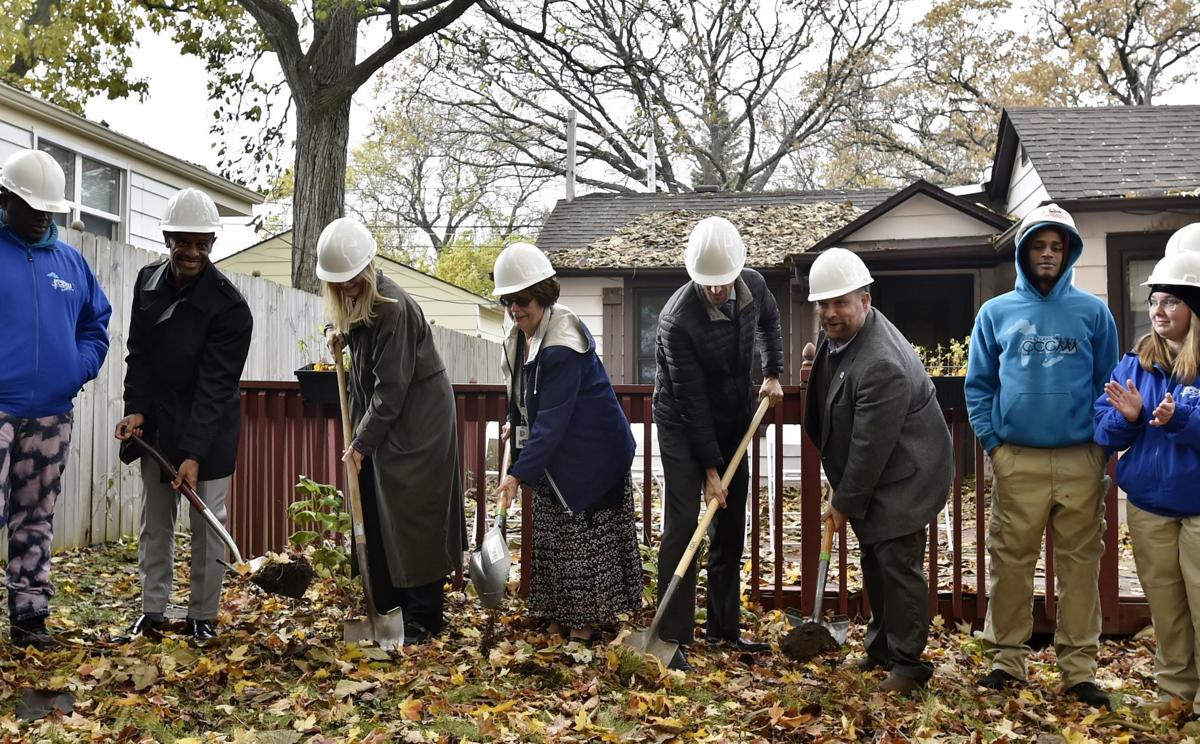 RACINE — Changing the name of the city's Housing and Community Development division to Neighborhood Services isn't cosmetic, said City Development Director Amy Connolly.
Instead, it reflects "a new philosophy and approach," Connolly said.
"What we're trying to do is build up our neighborhoods," Connolly said. "It's not just housing, it's economic development, it's capacity building — everything that it takes to build neighborhoods."
Mayor Cory Mason said the initiative came out of conversations with the city's aldermen, who said they wanted to see more services made available to homeowners and to shore up the value of neighborhoods.
The new division will employ a mix of tried-and-true methods as well as some new tools to address issues affecting distressed neighborhoods.
Tried and tweaked
Some of those initiatives build up and devote more resources to existing programs, such as revitalizing and adding staff to the UNIT, the Unified Neighborhood Inspection Team, to handle complaints ranging from graffiti to code violations.
RACINE — The proposed 2019 budget for the City of Racine includes two new seasonal positions…
Some programs are new or tweaked versions of programs from the past. The city extended Tax Increment District No. 8, giving it a one-time pot of money, about $692,000, that will fund a loan program for homeowners.
Connolly said the goal is to provide loans or grants, depending on the homeowner's income level, of about $20,000 to $25,000 to invest in major home-repair projects, such as roofs and porches.
Alderman Jeff Coe of the 1st District said during a recent City Council Committee of the Whole discussion that the city had done something similar before, but that a lot of the money had gone to landlords who used it to fix up rental properties.
Coe and Alderman Carrie Glenn of the 10th District asked Connolly if there would be provisions to ensure the money gets to homeowners. Connolly said this program is specifically for homeowners.
"We want to get the money out as soon into the neighborhoods as possible, so people can get their roofs repaired and get their front porches repaired and generally see investment in those neighborhoods," said Connolly.
The program will run for as long as the pot of money lasts or the council decides otherwise. While some of the money will be given away as grants, Connolly pointed out that her department's loan programs have high repayment rates.
"If you were to match our loan portfolio with any bank's, our loan portfolio is better, and we loan to people who are riskier but they're written in a way that is better for them," she said. "We're making sure we're not loaning an amount that cannot be paid back, and that the homeowner can actually pay back."
The city has also been meeting with the Wisconsin Housing and Economic Development Authority to try to bring its wide range of financial tools tailored to home ownership to Racine.
"We need to make better financing products available in our severely distressed and distressed neighborhoods, and WHEDA has some tools that are unique to that," said Connolly. "We really want to create more opportunities for home ownership, because that really does help stabilize a neighborhood."
Land banking
One of the newest tools in the city's toolbox is land banking, the practice of acquiring tax-delinquent, vacant or abandoned properties and transferring them to an entity that has the resources to rehabilitate or rebuild on the site and put the lot back on the market.
RACINE — Ground was broken Monday for a housing project that is the first new residence in a…
The city has already transferred a handful of such properties to Great Lakes Community Conservation Corps and the Racine Revitalization Partnership.
The City Council, at its meeting Wednesday, approved the city accepting another 16 foreclosed properties from the county.
Connolly said some of the 16 will go to GLCCC, RRP and Habitat for Humanity, but her department is developing a Request For Proposals process so that private investors could apply. They'd have to prove they have the track records and resources to redevelop the property.
"We want to get these properties into productive use," said Connolly. "We want to get them back on the tax rolls to help all of our taxing jurisdictions."
RACINE — A smattering of blighted buildings, with peeling paint and boarded windows, can bri…
The city has 2,224 properties that have been tax-delinquent for more than a year:
1,376 single-family properties
379 duplexes and triplexes
191 vacant residential properties
141 commercial and mixed-use properties
137 other properties
In the capital improvement project budget, $1.2 million has been budgeted for the land banking program for the next 10 years. That budget also includes demolition for properties that are too far gone to be repaired.
The City Council is scheduled to bring forth amendments for the proposed 2019 budget at its Committee of the Whole meeting at 6 p.m. Monday, Dec. 12, at City Hall, 730 Washington Ave., Room 205.
Get Government & Politics updates in your inbox!
Stay up-to-date on the latest in local and national government and political topics with our newsletter.