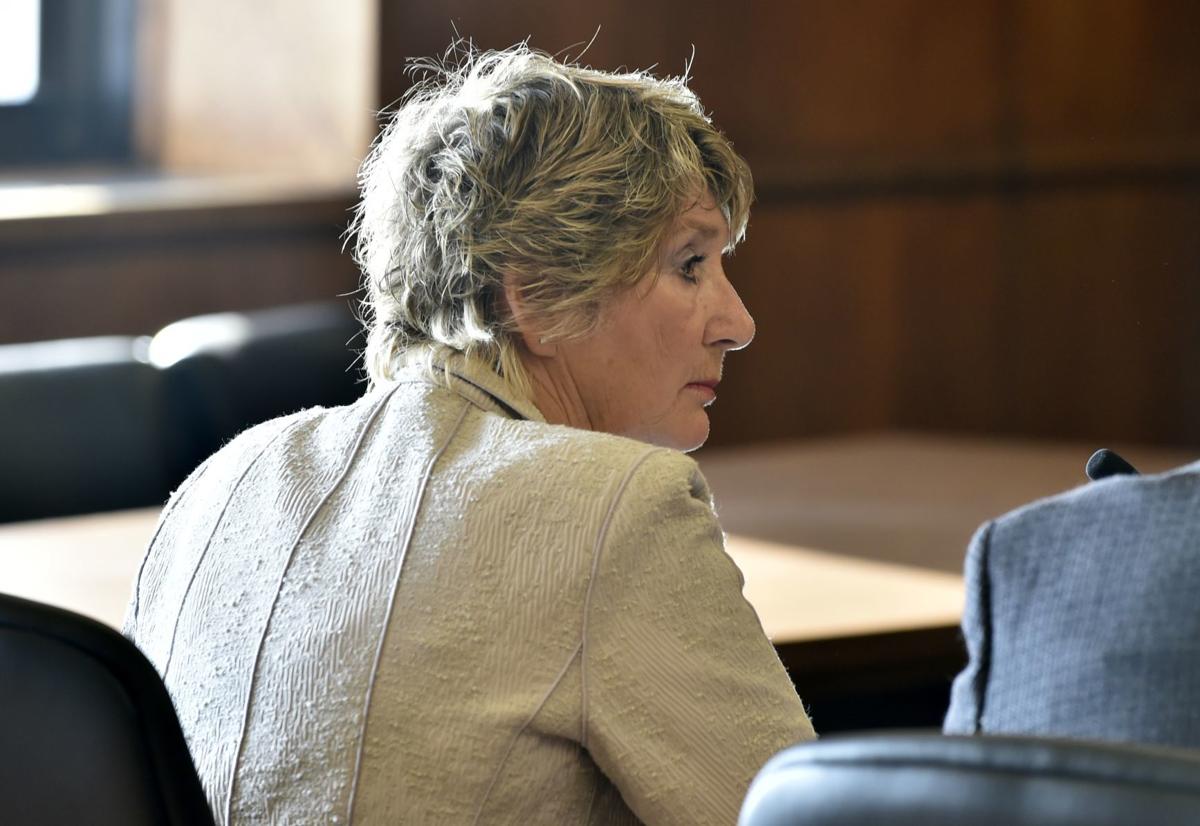 RACINE — According to invoices obtained through a public records request, the City of Racine has been billed more than $75,000 in attorney fees for the open records case against Alderman Sandy Weidner.
The first invoice, dated Jan. 19, 2018, shows that attorney Michael Cohen of the Milwaukee firm of Meissner, Tierney, Fisher and Nichols was hired on Dec. 5, 2017 to handle the open records suit brought by Weidner. The monthly invoices, the last of which was dated Jan. 21 of this year, total $76,669.01.
Last month, The Journal Times learned the city had been billed for almost $20,000 for Weidner's contempt of court case alone, which is included in the $76,669.01.
Weidner may have to pay about $18,000 of that $20,000 if the Wisconsin Court of Appeals rules against her.
Bill Lueders from the Wisconsin Freedom of Information Council stated that "it's no wonder the City of Racine tried to keep these records secret."
"They document an enormous waste of taxpayer dollars in pursuit of a goal that is antithetical to taxpayers' interests," Lueders wrote in an email. "There was never any reason for trying to shield these record from public view, and even less reason for the city to try to punish Ald. Weidner for blowing the whistle on its abusive behavior. I think the citizens of Racine have every right to be hopping mad."
RACINE — The attorney's fees for the contempt of court case against Racine Alderman Sandy We…
Case background
The case stems from a closed-session meeting in the fall of 2017, during which Racine City Attorney Scott Letteney showed City Council members a collection of emails that Weidner and two other aldermen had sent to constituents that Letteney thought violated attorney-client privilege.
The sealed emails included correspondence about everything from the city's Redevelopment Authority to a case involving a bar's liquor license. It also included an email sent to a former Journal Times reporter about scheduling for a public meeting, a PowerPoint presentation reportedly given at a public meeting, and details about development projects including the proposed arena project.
Letteney said he was going to send the emails to the city's Ethics Board for review. When Weidner requested a copy of the emails, she was denied. She filed a lawsuit in December 2017 demanding the records.
RACINE — What is in the previously sealed Alderman Sandy Weidner emails that the City of Rac…
According to the invoices, Letteney and Cohen reviewed and revised a draft order to seal the case on Feb. 5 which was then discussed in a conference call on Feb. 13. Racine County Circuit Court Judge Eugene Gasiorkiewicz sealed all records regarding the case.
The invoices include MTFN's services and expenses on Weidner's open-records case, contempt of court hearing and pending appeals hearing on both cases, plus interventions by the news media and Harry Wait of Dover, whose motion to intervene was later dismissed on Jan. 25.
The news media's intervention resulted in the Court Appeals in December ordering Gasiorkiewiscz to review all records and determine which could be unsealed. Dozens of files were made available at the courthouse last month
As of Friday, Weidner's case has not been scheduled with the state Court of Appeals.