RACINE — The City Council voted Monday to tweak the Safer Racine ordinance.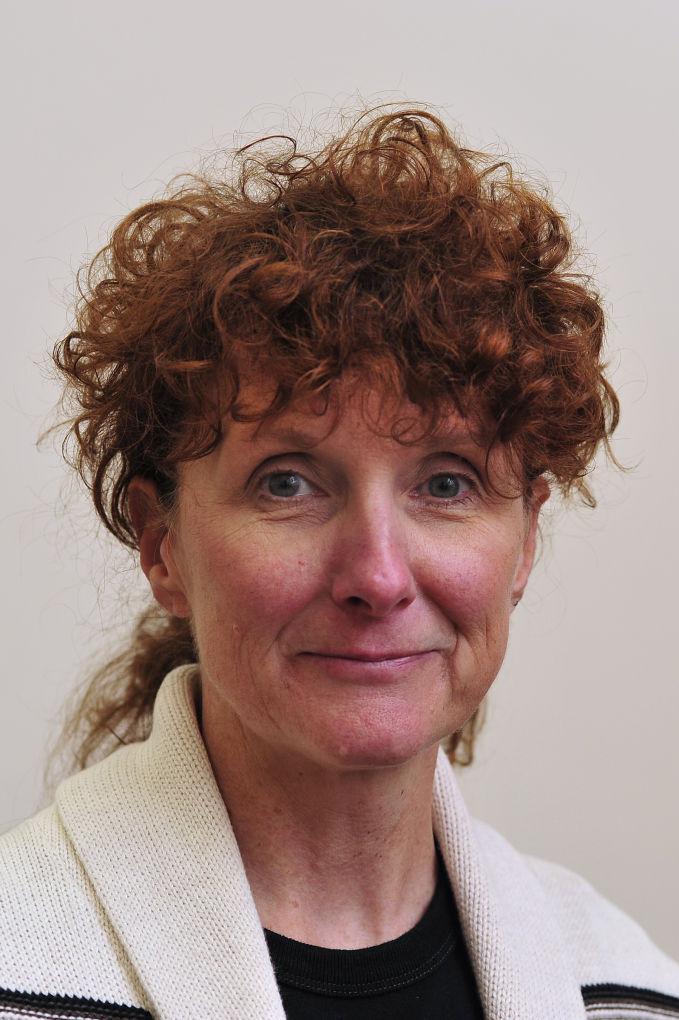 The small changes to the ordinance that Public Health Administrator Dottie-Kay Bowersox was requesting had been announced Friday night and included the removal of bandanas, scarves and gaiters from the definition of "face covering."
The changes recommended by the health department passed 12-1. Alderman Henry Perez voted against the changes. Aldermen Jason Meekma and Marcus West were absent.
Bowersox explained the bandanas, scarves, and gaiters were not being banned. Rather, the health department did not recommend them because they do not as closely cover the nose and face, nor do they offer as much protection as medical and cloth masks.
"We just want individuals to understand those are the preference recommended by the CDC," Bowersox said.
Ordinance changes
Other updates to the ordinance include the following:
School cafeterias are added to the list of establishments offering or permitting food service, thus providing an exception for the wearing of face coverings while eating or drinking there.
Masks will be required in government facilities, institutions of higher education, public and private K-12 schools and licensed child care or youth facilities.
An exception to wearing face coverings is added for persons giving a religious, political, media, artistic, cultural, musical, theatrical, or other public presentation for an audience when actively speaking or performing. Note: This exception applies to one person or to two persons if those persons reside within the same household and are able to maintain 6 feet distancing from other individuals at all times. While the face covering is removed, any speaker or performer must remain at least 6 feet away from all other persons at all times.
PHOTOS AND VIDEO: Getting vaccinated at Festival Hall
Free parking near Festival Hall for those getting vaccinated
Vaccinations at Festival Hall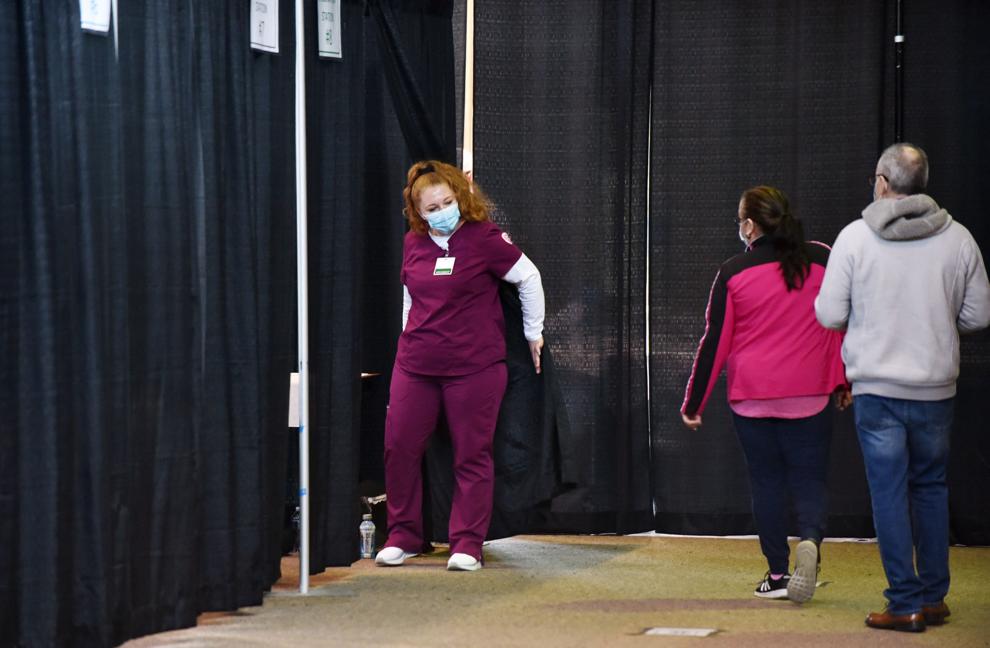 Temperature check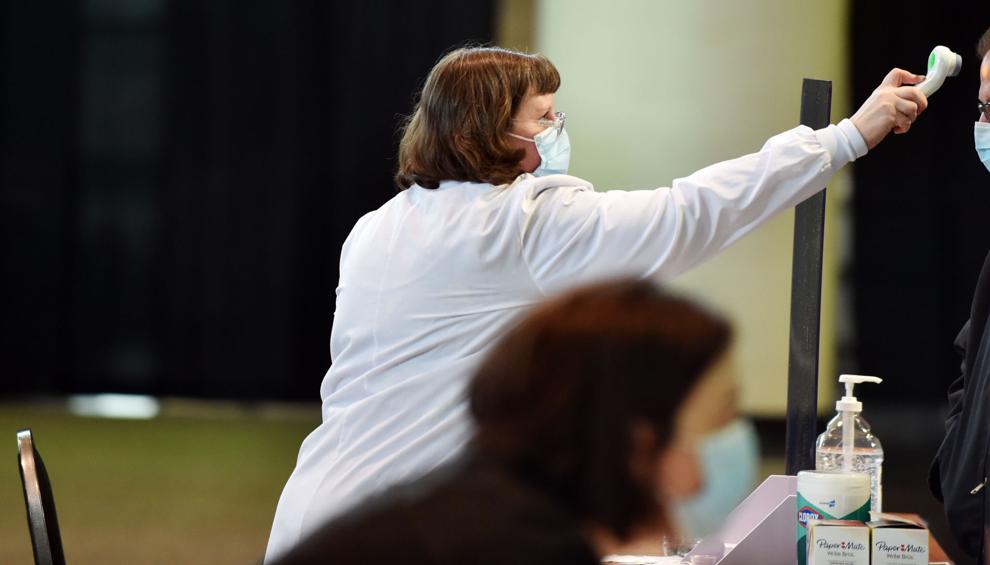 Vaccinations at Festival Hall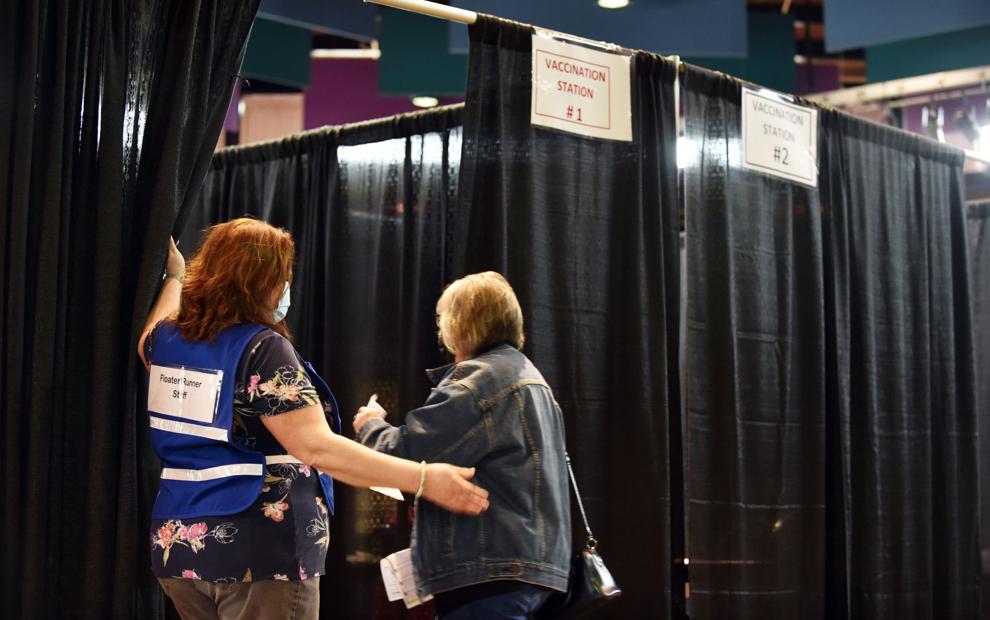 Cleaning before the needle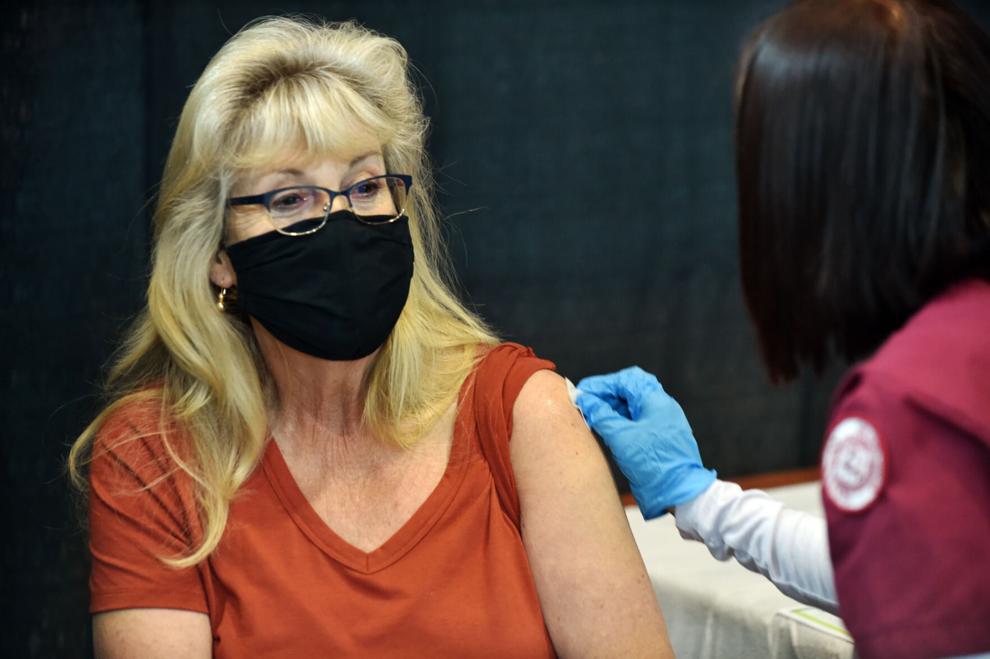 Watch now: Cindy Evans says "I want life to be back to whatever normal will be"
Vaccinations at Festival Hall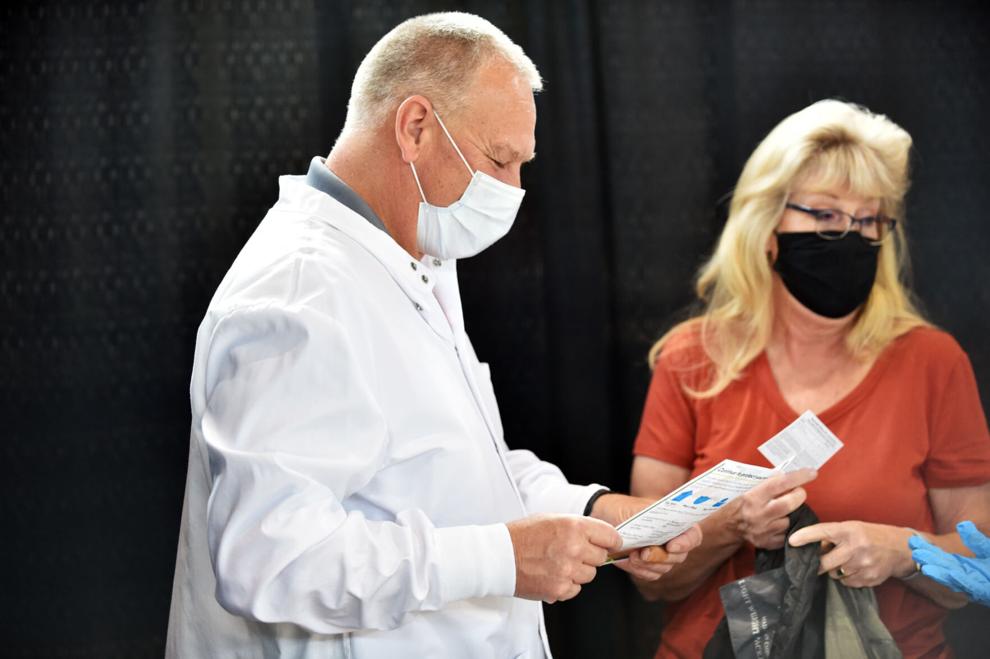 Vaccinations at Festival Hall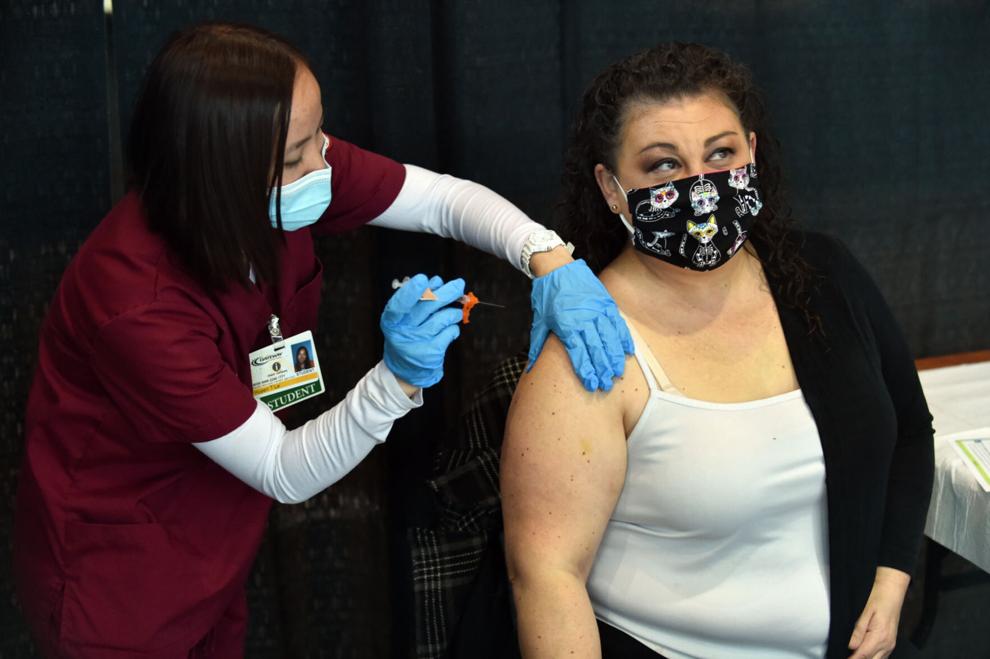 Watch now: "I'm really, really relieved," says Roxanne Shuebel of Racine after getting her second COVID-19 vaccine shot
Trapp Goldbourne after getting his first dose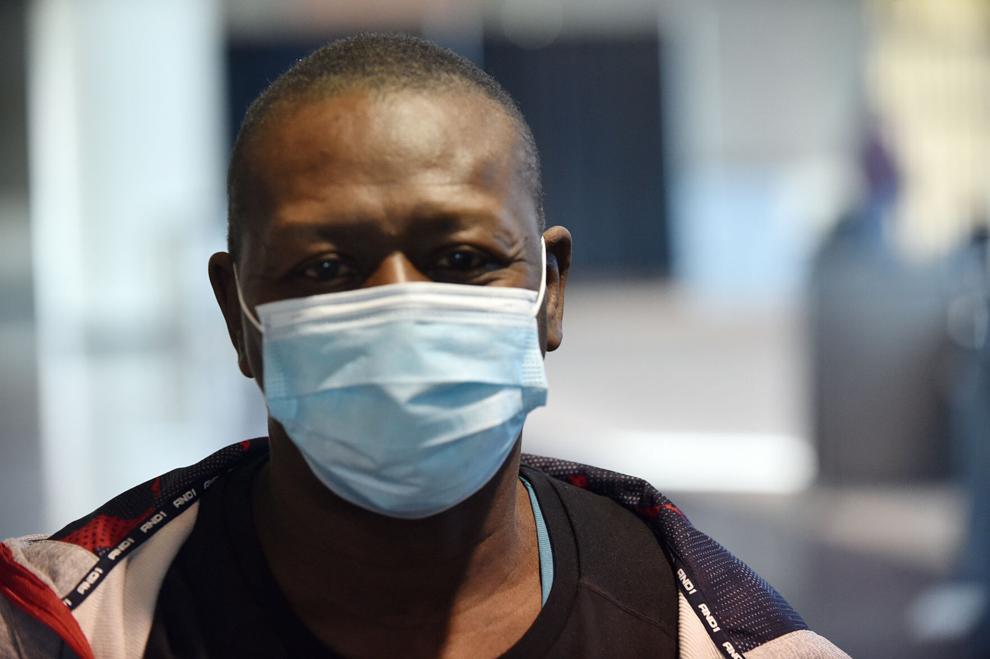 Candies and stickers for the vaccinated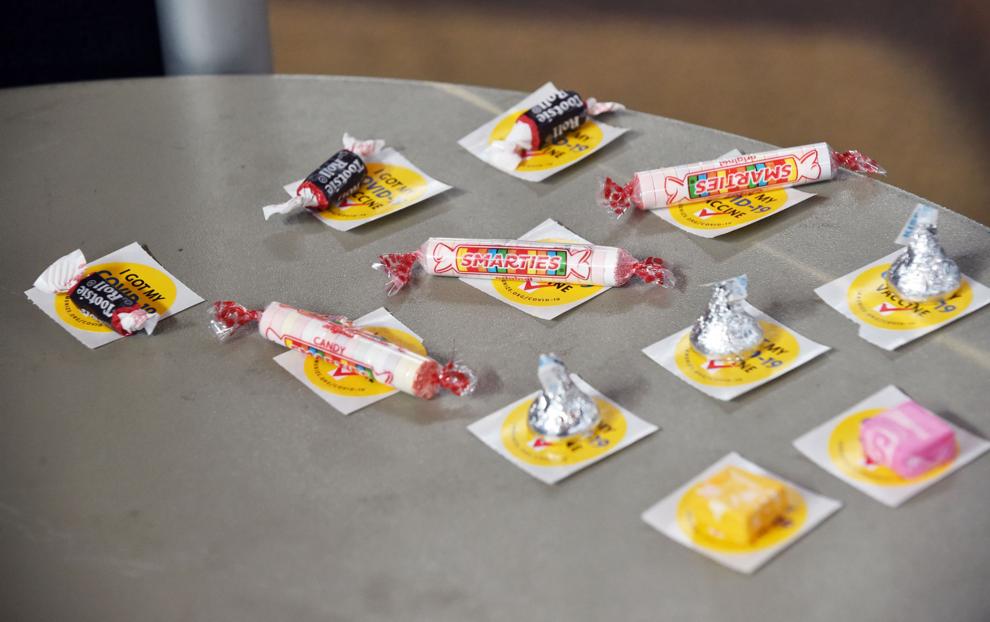 Vaccinations at Festival Hall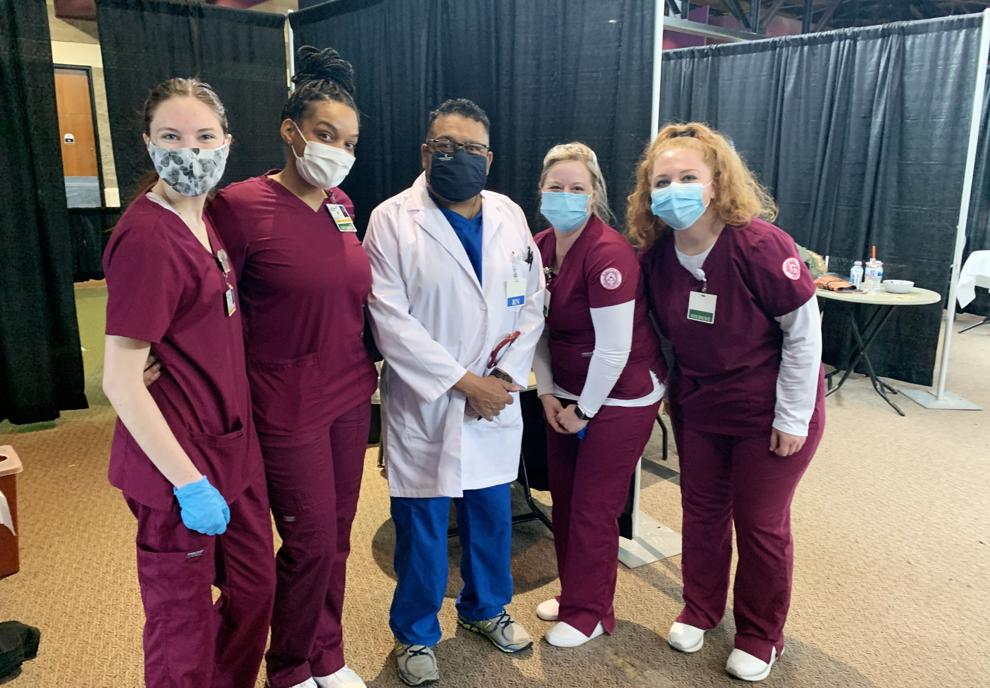 Larry Bannister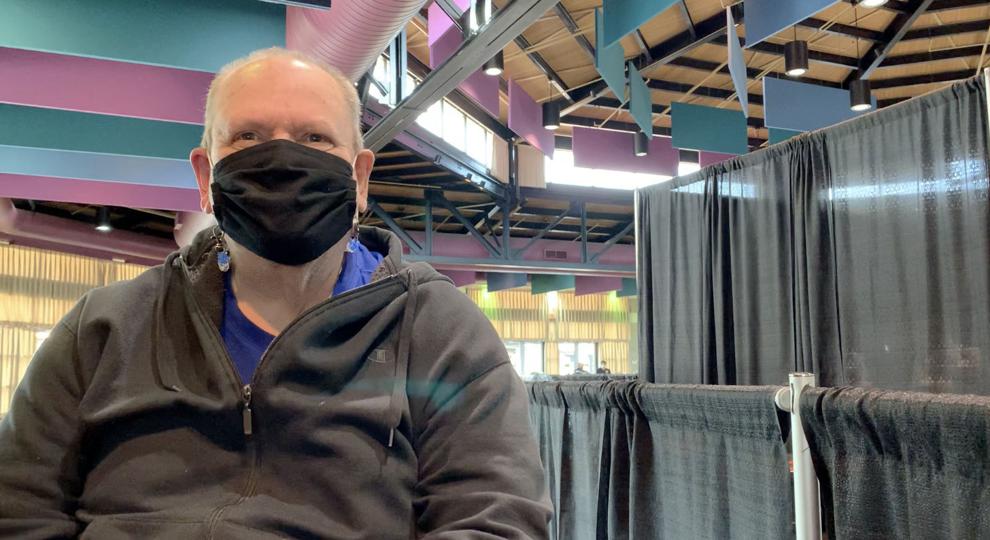 Watch now: Larry Bannister, who survived polio as a youngster, tells young people "Don't be stupid" and to get vaccinated against COVD-19
Vaccinations at Festival Hall