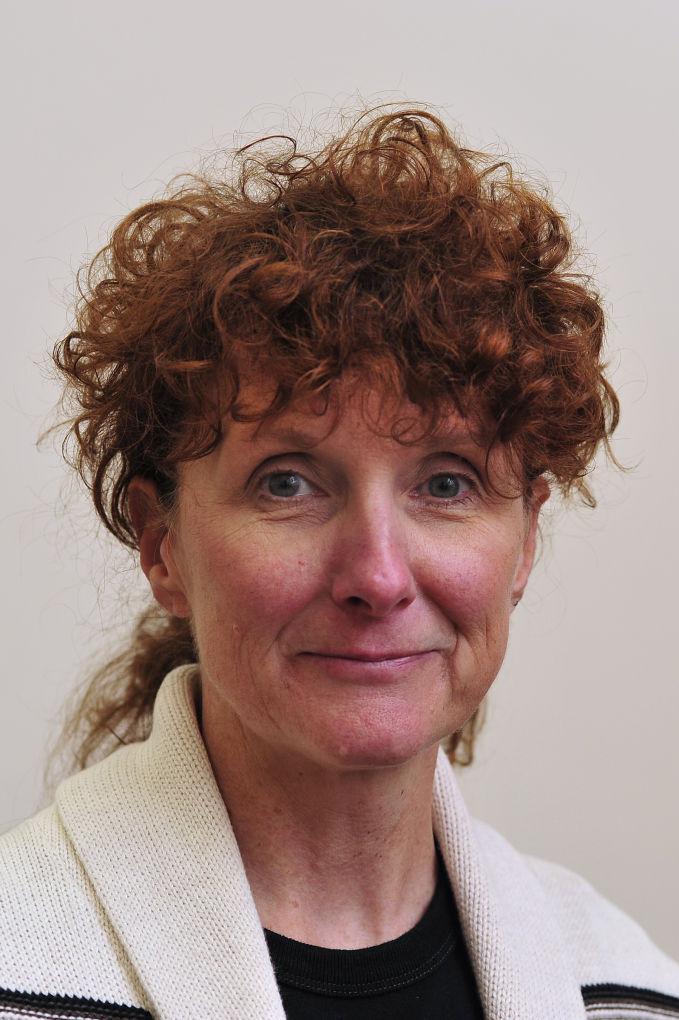 RACINE — Ascension Wisconsin is facing a "critical shortage of health care personnel" in southeastern Wisconsin, according to a memo that City of Racine Public Health Administrator Dottie-Kay Bowersox reported on during a City Council meeting Tuesday night.
In a statement Wednesday afternoon, Kristin McManmon, regional president of Ascension All Saints Hospital, said Ascension Wisconsin currently "has two regional float pools of RNs (registered nurses), RTs (respiratory therapists) and CNAs (certified nursing assistants)" who are able to be redeployed to different hospitals around the state as they face surges. On top of that, McManmon said, "we are also actively recruiting clinical staff to fill available positions across the state."
McManmon did not confirm the "critical shortage" but did say that "while we are experiencing elevated COVID-19 inpatient volumes, our sites of care have prepared surge plans to adapt to the changing needs of our community as the virus continues to spread.
"We are confident in our surge planning efforts and want individuals who need emergency care to know they should not delay treatment — a hospital emergency room is still the safest, most appropriate place to receive care. The team at Ascension All Saints is well prepared to safely care for people with symptoms of heart attack, stroke and other serious conditions."
Bowersox said Tuesday night: "Our health care systems are already stressed. It is a dilemma that we have talked about for months and months, worried this (shortage of health care workers) was going to happen. And it looks like we're here," Bowersox said.
The problems created by the high occupancy rate are compounded by staffing shortages, such as the one Ascension and other health systems nationwide are facing largely due to medical professionals coming into contact with COVID-19 in the community.
From Nov. 22-Dec. 1, eight City of Racine residents died from COVID-19. That rate of death from COVID-19 has not been seen, according to the City of Racine Public Health Department, the jurisdiction of which includes the villages of Elmwood Park and Wind Point.
Protecting systems
Throughout the fall, the prevailing narrative from state and local health leaders surrounding the pandemic has been for the public to help protect limited medical capacities by following social distancing, mask wearing and avoiding gatherings.
"One of the things we've talked about repeatedly is the necessity to protect our hospital systems, as well as the police and fire systems," Bowersox said.
Wisconsin's and Racine County's COVID-19 numbers of cases, deaths and positive testing rates have risen to new heights since September. More spikes appear likely after Thanksgiving and through the Christmas season, thus pushing health systems further beyond their typical capabilities.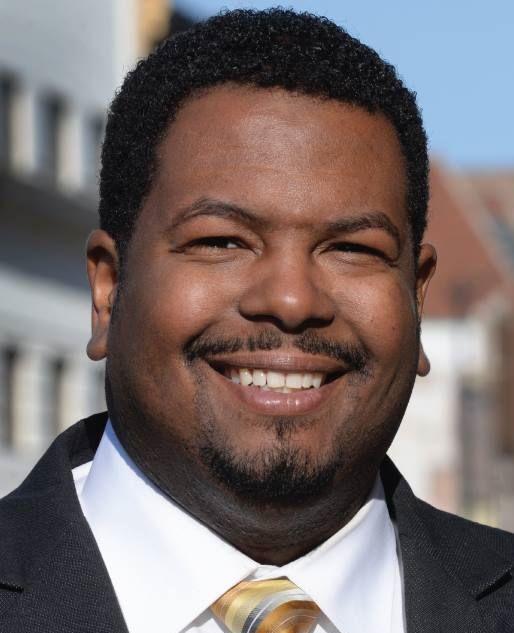 Bowersox and City Council President John Tate II on Tuesday put the blame for the snowballing pandemic on members of the public who are not following social-distancing protocols, both in terms of its spread and also for pushing the city's hand in making its regulations stricter.
Captain America, Batgirl and a pumpkin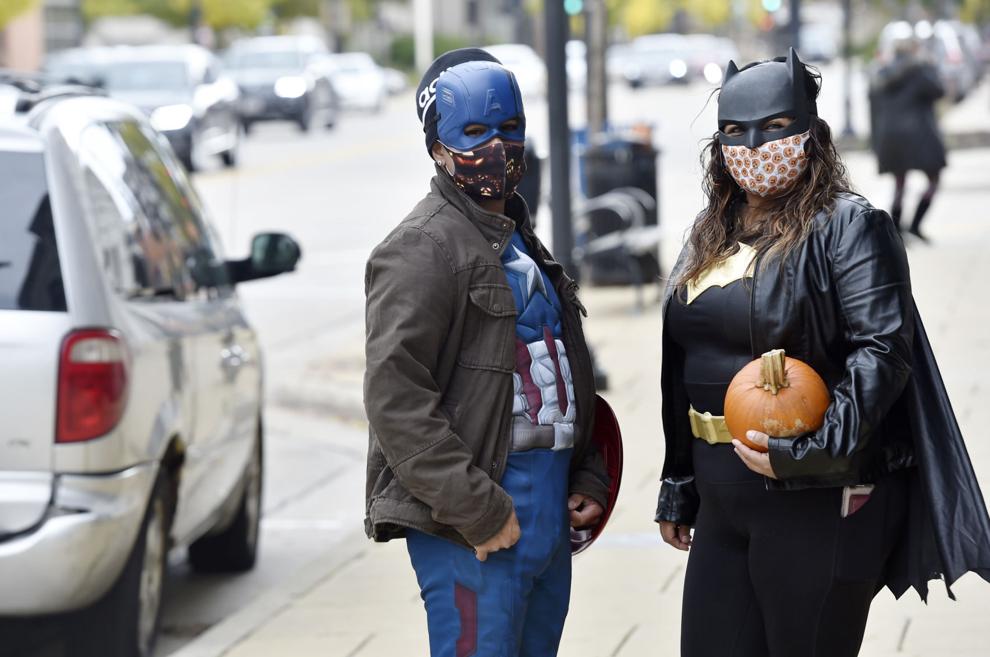 Little lion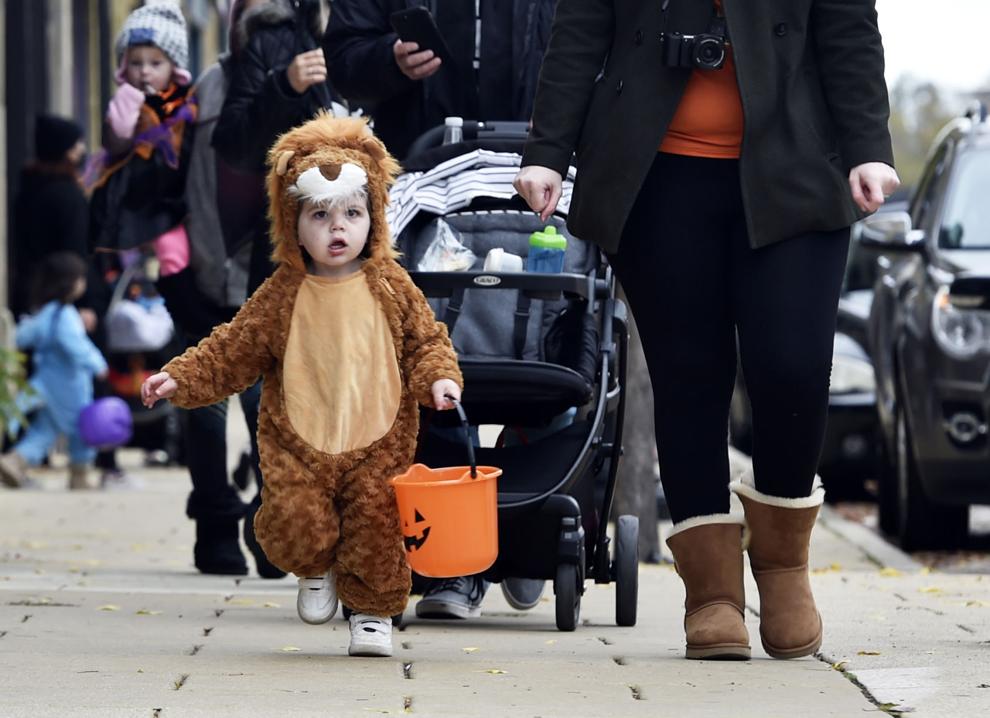 A SUPER Elsa costume!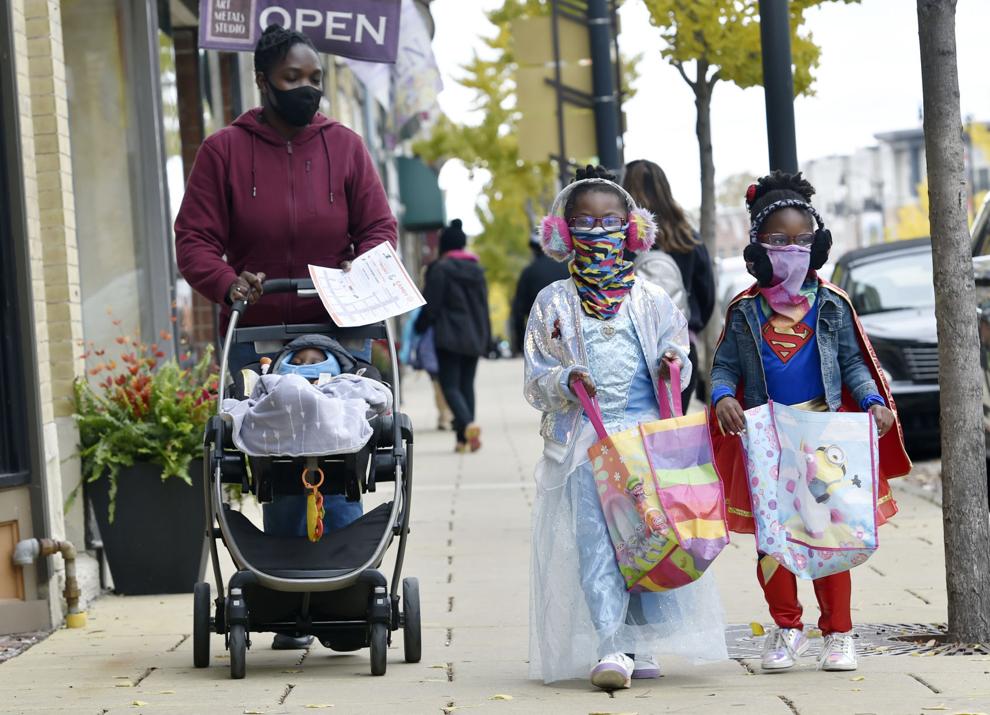 Who you gonna call? GHOSTBUSTERS!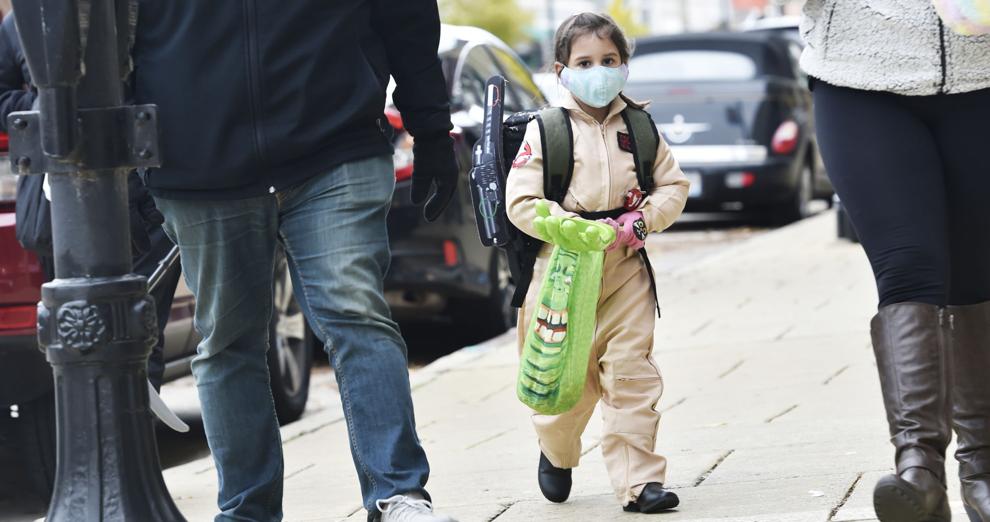 A family of masks at Abrazo Coffee
Marshmello makes an appearance in Downtown Racine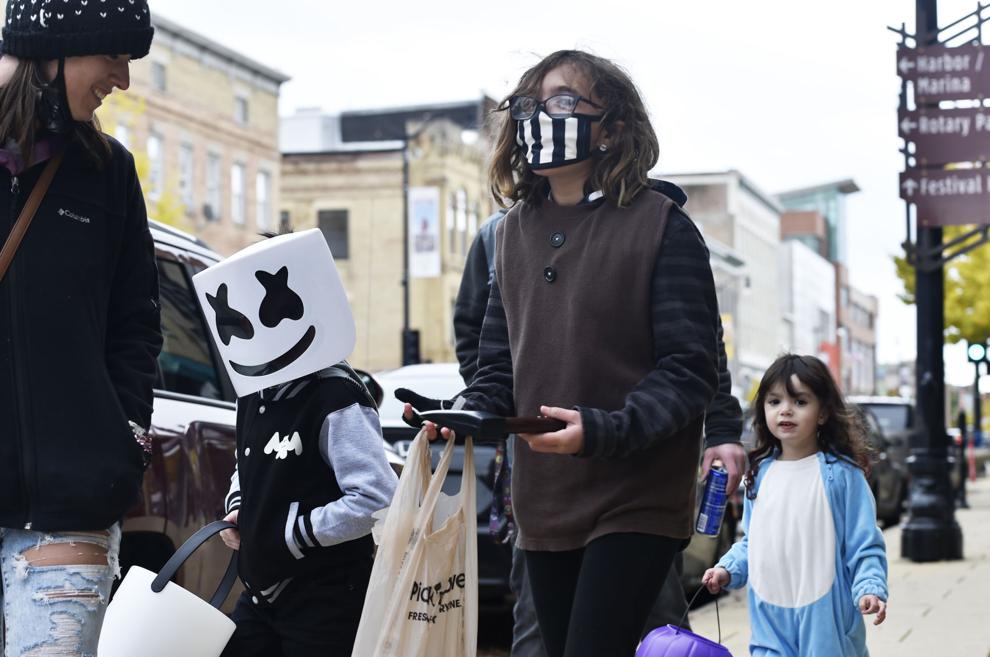 Mickey Mouse goes trick or treating for the first time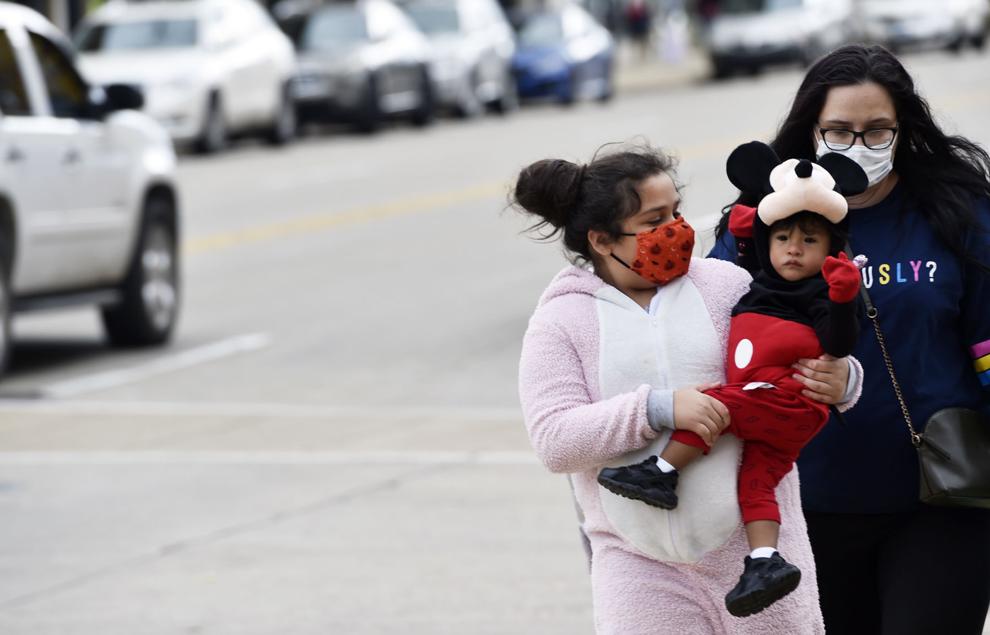 Little lion and family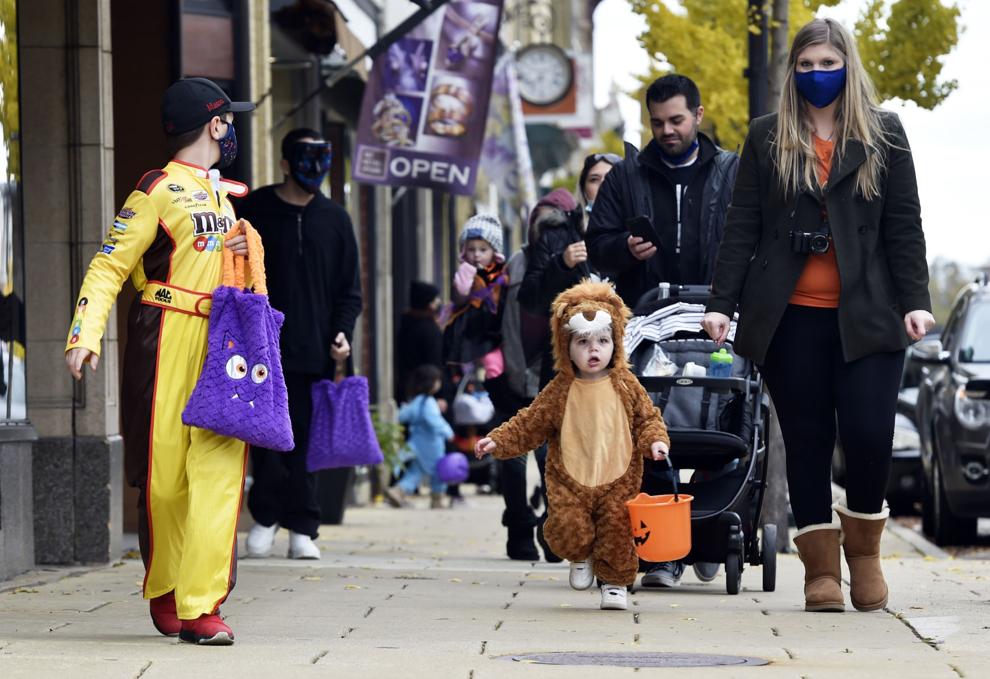 Stay safe while crossing, tricking and treating