Racine County Sheriff Christopher Schmaling wants a statewide investigation into alleged election fraud in nursing homes, including at Ridgewood Care Center in Mount Pleasant.
It's unclear if that will happen, but there certainly is statewide attention on the topic now.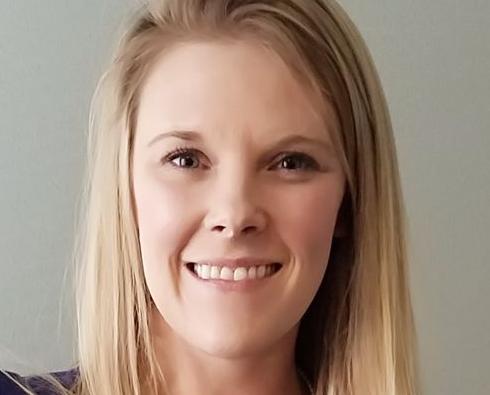 A number of Republicans have called for either the removal of Wisconsin Elections Commission Administrator Meagan Wolfe or the entirety of the six people who serve as WEC commissioners — or both — including the commissioners appointed by Republicans.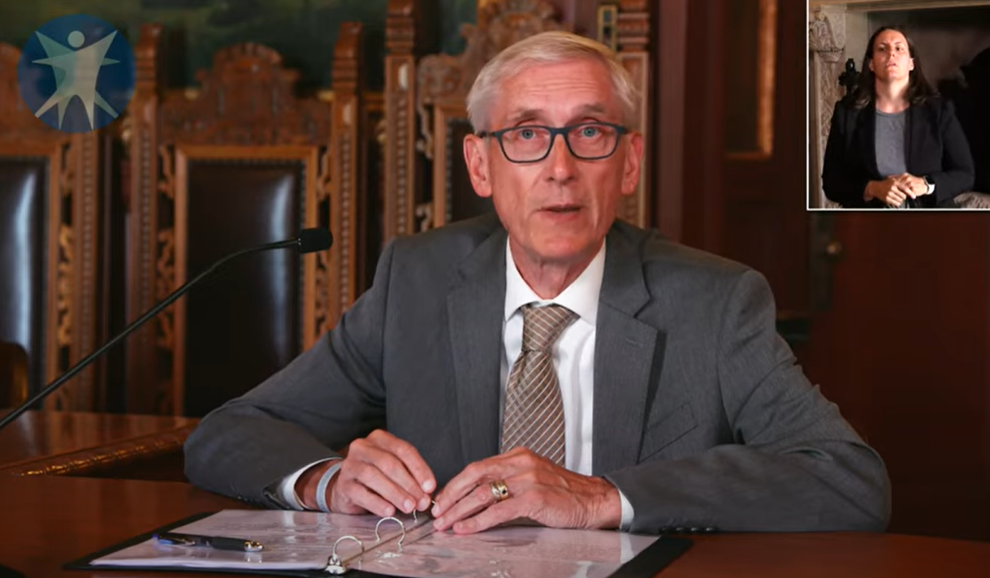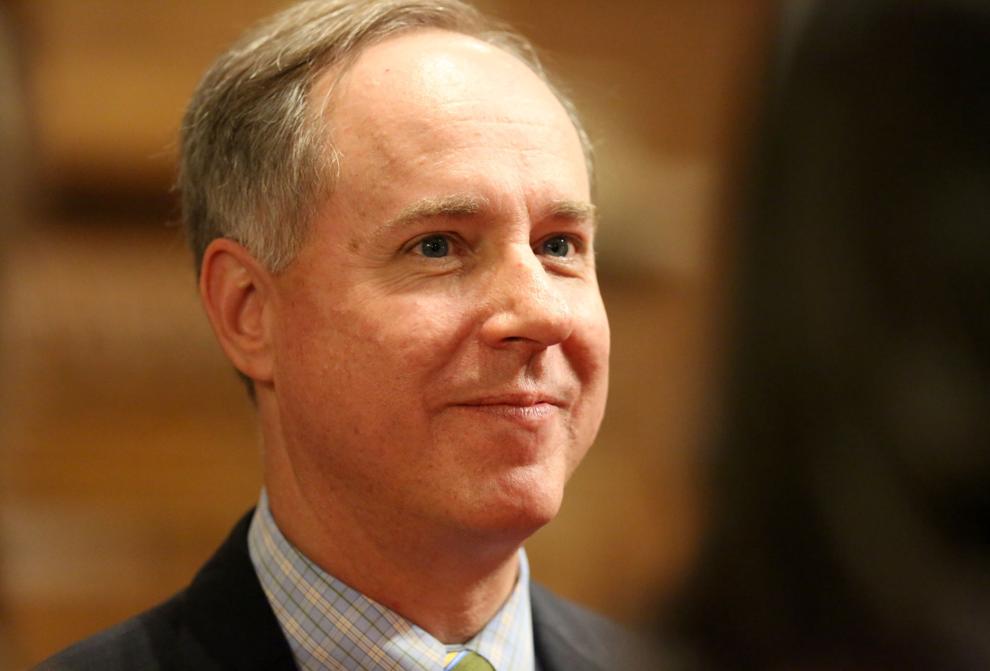 Gov. Tony Evers has criticized the Republican calls for resignations. Evers specifically called out Assembly Speaker Robin Vos, R-Rochester, for Vos having called for Wolfe to resign — which she refused to do.
Vos had stated: "Clearly there is a severe mismanagement of WEC, and a new administrator is needed. I am calling for the resignation of Meagan Wolfe as Elections Commission Administrator. Cover-ups and complacency with law-breaking are red flags Wisconsinites cannot ignore."
Evers responded, writing: "Speaker Vos' comments are unbecoming of his office and the people we serve. It's my expectation — and one Wisconsinites share — that elected officials in this state treat others with civility and respect. The speaker's behavior today fell woefully short of those expectations."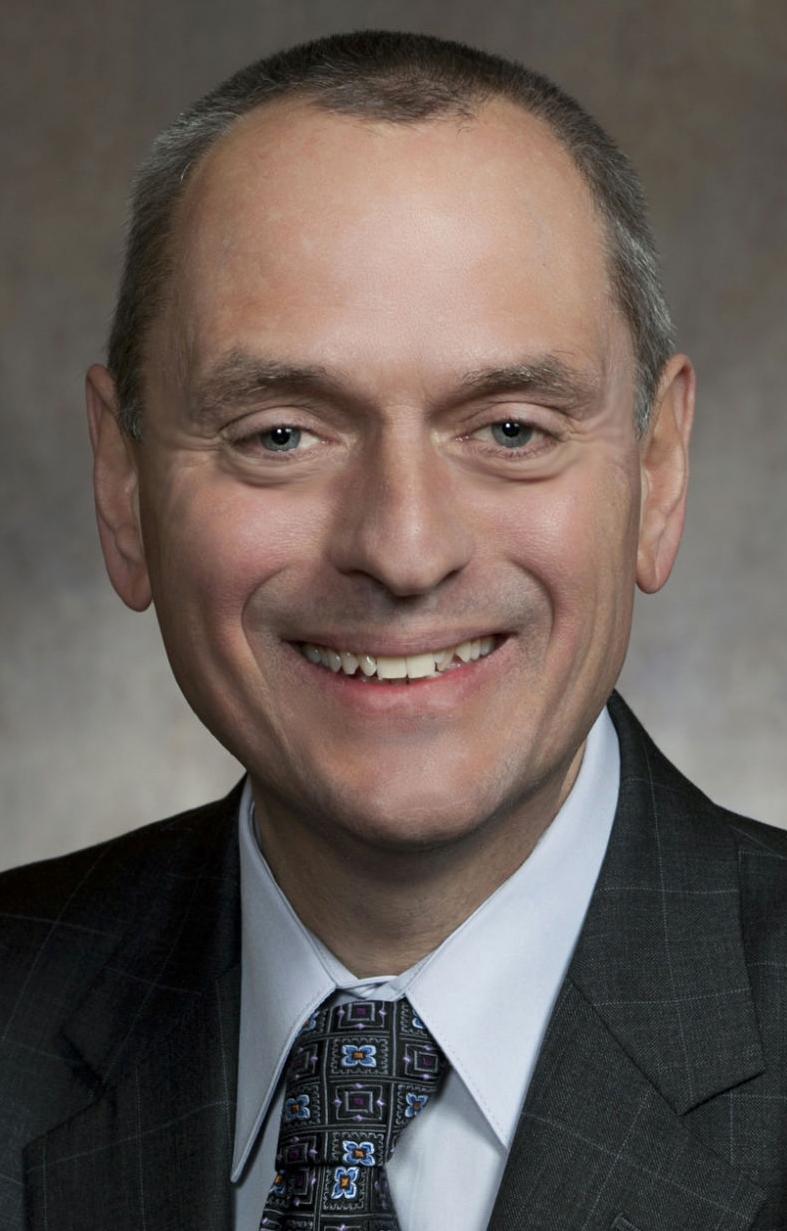 State Rep. Joe Sanfelippo, R-New Berlin, called for all six WEC commissioners — all volunteers, three appointed by Republicans and three appointed by Democrats — to be removed from their positions following the Sheriff's Office's news conference Thursday detailing its allegations of election laws being ignored amid the COVID-19 pandemic.
Vos' office did not reply to a request for comment Thursday on why he called for Wolfe, who is a paid state employee, to step down but not the others.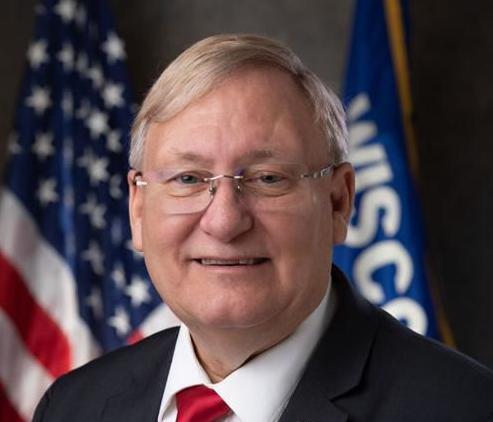 Sen. Van Wanggaard, R-Racine, called for "mass resignations at WEC … WEC's reputation is damaged beyond repair."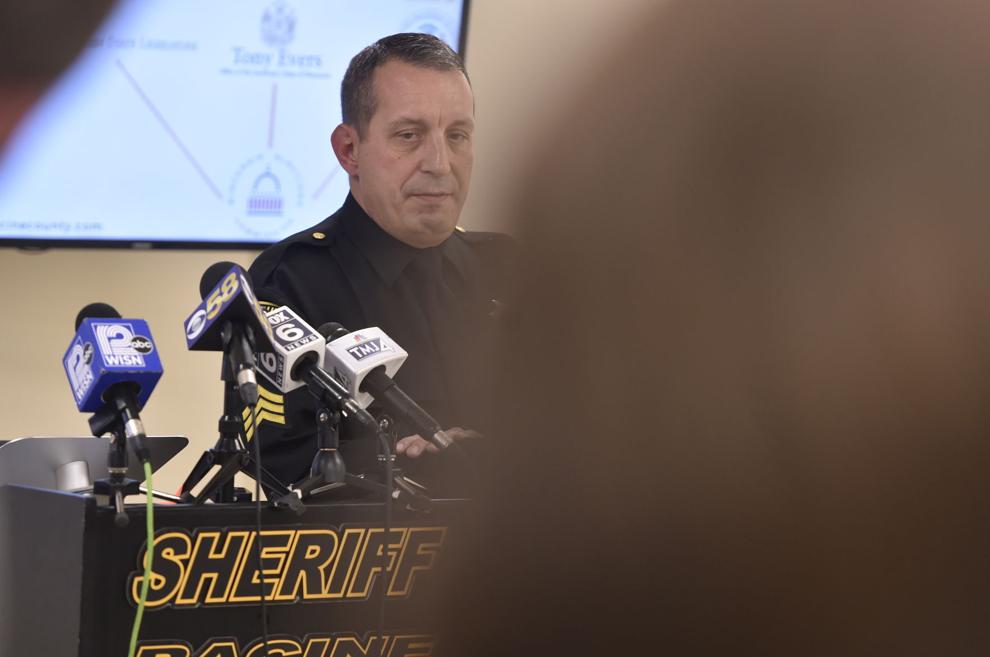 Primarily, the allegations detailed by Schmaling and Sgt. Michael Luell, the lead investigator on the case, focus on how Wisconsin law requires, with some exceptions, Special Voting Deputies to be sent into nursing homes to conduct absentee voting. That law was waived amid the pandemic by a vote of the WEC commissioners.
After an emergency teleconference meeting Thursday night, most of which was closed to the public, five of the six commissioners issued a lengthy statement in which they stated "strenuous disagreement with the allegations made Thursday in a press conference orchestrated by the Racine County Sheriff's Department."
"To put it simply, we did not break the law," Commission Chair Ann Jacobs, a Milwaukee attorney, wrote. "In fact, without action from the Commission, many residents in Wisconsin care facilities could have and would have been disenfranchised and not able to vote in the 2020 elections."
The letter continued: "Statutes call for two attempted visits by SVDs to a facility after a 5-day notice period. If the SVDs are not allowed access, then absentee ballots are sent to those residents. Residents complete those ballots in the same manner as other absentee ballot voters. The timeline for these visits, and the sending and return of absentee ballots, all must occur in the 22 days immediately before an election. In 2020, the U.S. Postal Service advised that clerks should plan for 13 days to send a ballot and have it mailed back to them in time to be counted on Election Day.
"In a thoughtful, public, and hours-long discussion at the beginning of the COVID-19 pandemic, commissioners acted in a bipartisan fashion to preserve the right to vote by ensuring ballots were sent to care facility voters in time for the ballots to be mailed and returned."
The Journal Times asked Mount Pleasant's village clerk, Stephanie Kohlhagen, who requested the absentee ballots at the home, about this. In an email, she replied: "The ballots you reference were mailed to the electors in a response to the applications they submitted."
Commissioner Julie Glancey, a Democrat and a former clerk, stated in the letter: "We knew that for the protection of residents, only essential workers — which did not include SVDs — were being allowed into facilities across the state. As such, we knew it was essential to preserve the right to vote for those residents, so rather than require the absurdity of sending SVDs to knock on a locked door, we pivoted to the absentee voting process."
Added Commissioner Mark Thomsen, a Democrat who also is an attorney: "If we had waited for two unsuccessful attempts by SVDs to enter nursing homes, we would have been in danger of missing the deadline to get their votes collected and counted. Our goal was to allow as many eligible voters as possible to participate in the election."
Commissioner Robert Spindell, a Republican appointee, did not sign Thursday's letter.
Spindell repeatedly voted against waiving the SVD rules throughout last year after initially voting in favor. After Donald Trump lost the 2020 election to Joe Biden, Spindell had given voice to unsubstantiated claims of election fraud that Trump actually won when he attended and spoke at a "Stop the Steal" rally on Dec. 7 in Madison.
Family members' testimony
Luell's investigation was based primarily on family members of eight residents, one of whom is now deceased, of Ridgewood Care Center. According to Luell, those family members attested that their loved ones did not have the mental capacity to vote due to dementia and/or similar afflictions.
In the hours following the detailing of the investigation, some legal questions arose regarding whether all eight of these residents were actually unable to vote.
According to the WEC: "Under the law, if someone hasn't been adjudicated as incompetent by a court, they can't be refused the right to vote for things like dementia or other brain-related diseases."
According to the Sheriff's Office, only one of the eight had been adjudicated by a court. The commissioners' statement noted that, if this is true, then a prosecution may be in order in only that case.
For the other seven, the Sheriff's Office relied on the accounts of family members of those at the nursing home.
A loved one of a Ridgewood resident "was adamant that (redacted name) would not have requested an absentee ballot. (Redacted name) was usually unable to remember what she ate for breakfast that day."
The commissioners' letter stated that "it must be stressed that an individual's voting right can be restricted only by an incompetency order from a judge, not a friend, family member or even a doctor."
"It's not fraud if your family thinks that you aren't competent enough to vote and you still vote. Family members don't have that power," Rachel Rodriguez, the elections management specialist for Dane County, tweeted Thursday evening.
Questions of legality
Luell, who also serves as the RCSO's public information officer, did not respond to a request for comment responding to the claims that family members cannot declare whether their loved ones can vote.
However, if someone — such as an employee of a nursing home — were to fill out a ballot on behalf of someone else and the "voter" truly did not have any knowledge of voting, that would be illegal.
According to the sheriff's investigation, the truth may land somewhere between the two. According to one of Luell's reports, a former staff member of Ridgewood said that the director of the facility instructed her to push residents to vote even if they initially declined.
According to a report written by Luell: "I asked (name of former Ridgewood employee redacted) if she was influencing (redacted name of Ridgewood resident)'s vote given that (redacted) had reservations and confusion about voting." The director of the facility then told the employee to ask the resident "Democrat or Republican" to "just jog her memory of what the words are."
When Luell asked: "So you think some of these people that you were instructed to have vote, probably did not have the mental capacity to vote?" The former employee, according to the report, answered: "Probably not."
The Sheriff's Office also pointed out that state law prohibits staff members of nursing homes to serve as SVDs, but that appears to be among the laws waived/ignored by the WEC due to the COVID-19 pandemic.
However, Rodriguez said in a Friday interview that nursing home staff are allowed to help residents fill out ballots in typical years after SVDs have already visited the home twice; the WEC advised that those two typically required visits were being waived due to COVID-19 and nursing homes should proceed as if those two visits had been attempted and failed.
Helping someone who has a disability, regardless of the pandemic, is legal under most circumstances. Someone who cannot use their hands or is blind and thus is unable to write or read the ballot itself, for example, can have a family member or friend or coworker fill out a ballot at their instruction.
"You can have someone read the ballot to you and have someone mark that ballot for you, that would totally be legal," Rodriguez said. She did, however, note that certain people are not allowed to help. Those include employers and union representatives. Nursing home staff are allowed to help after the two typically required SVD visits have occurred.
Republican Commissioner Dean Knudson, while he did on several occasions still vote to waive the SVD rules, did express concern about the sweeping actions of the WEC amid the COVID-19 emergency.
"I have had some discomfort ... We will be telling the clerks to break the law ... Is there some other way we can accomplish this same thing?" he said during one meeting.
On March 2, 2021, according to Luell's reports, WEC staff attorney Jim Witecha had advised commissioners that their actions had not been "wrong" in part because of the legal principle of force majeure, which is defined as "unforeseeable circumstances that prevent someone from fulfilling a contract."
Witecha noted that the pandemic could serve as such an "act of God" that would stop Special Voting Deputies from being able to fulfill their legal duties.