RACINE — Imogene "Gene" Powers Johnson, wife of the late Sam Johnson and one of the Racine community's major benefactors, has died.
Johnson, who died Saturday at age 87 at Ascension All Saints Hospital, was memorialized by her family in a written statement they released Sunday titled, "Our Loving Mother."
The family wrote that she and Sam Johnson, patriarch of the Johnson family companies, "had an extraordinary partnership built on their shared love of fun and adventure, and unwavering commitment to family, community" and to "giving back more than we take from the world."
Supporting education was just one of Gene Johnson's passions. Her family wrote, "Gene believed there is no greater tool of empowerment than education and devoted her life to advancing educational opportunities for children.
"In 1965, she founded The Prairie School … with the sole purpose of bringing out the best in every child, of being a place where children are inspired to learn and thrive as individuals who care about each other and about making the world a better place."
Johnson's children are: Helen Johnson-Leipold, chairman and CEO of Johnson Outdoors; Fisk Johnson, chairman and CEO of SC Johnson; and Winnie Johnson-Marquart, president of the Johnson Family Foundation; and Curt Johnson, former head of what was JohnsonDiversey until its acquisition by Sealed Air Corp.
"Imogene 'Gene' Powers Johnson was a remarkable woman whose intelligence, humility, grace, and beauty were matched equally by her strength of character, boundless compassion and lifelong passion for education and learning," the Johnson family's statement read. "She was a loving daughter and sister, a devoted wife and the world's best mother, grandmother and great-grandmother."
Accomplishments, contributions, honors
Johnson's accomplishments and contributions — both with her husband, Sam, who died in 2004, and afterward — were many, although most were done very quietly behind the scenes. Together with Sam, Gene provided foundational support for the development and launch of the 21st Century Preparatory School, Racine's first independent charter school.
Devin Sutherland, a former Downtown Racine Corp. executive director, gave a heartfelt tribute on Sunday to Gene.
"I feel deeply honored to have had the opportunity to know and work with Gene," he said. "She had true vision and passion for Racine and time after time stepped forward for the betterment of this community.
"Downtown's community art projects, beginning in 2002 with the Dog Days of Summer, would not have been possible without Gene's inspiration and support," Sutherland continued. "The community art projects not only brought thousands of visitors to Downtown each year, but created a venue for aspiring artists to showcase their works. And the art projects created funds for DRC that supported its mission and broadened the organization's capacity.
"Her kind heart and generous soul have blessed so many people," he concluded. "She will be sorely missed."
Gene also was instrumental in the development of the River Bend Nature Center wildlife refuge, 3600 N. Green Bay Road.
"Mrs. Johnson has been an important part of River Bend Nature Center from its beginning over 50 years ago," current Executive Director Jean Dernehl said. "She was instrumental in the center's inception, having secured and donated much of the property, and has provided ongoing support.
"She volunteered her own time introducing children to nature in the early days, and relished the memories of leading children in search of blackberries and cooking over campfires," Dernehl continued. "She remained constant in her support of the nature center's environmental education and outdoor recreation programs to the present. Most recently, she donated the funds for the Sam & Gene Johnson Pavilion. She had a lifelong deep love of the natural environment, and her generosity has been a significant part in providing the community with this place where children and families can learn and recreate."
Johnson quietly supported many regional museums and institutions to enhance community-wide educational opportunities. In her spare time, she was an amateur astronomer, horticulturalist, gemologist, avid birdwatcher and "unapologetic nature lover," her family wrote.
In addition, to serving as chairman and director of The Prairie School, Johnson was director of The Imogene Powers Johnson Center for Birds and Biodiversity, Laboratory of Ornithology at Cornell University, member of the Board of Trustees for the Johnson Foundation and a former board member of The Adler Planetarium in Chicago.
She was awarded an honorary doctorate of humane letters from Carroll College in Waukesha and an honorary doctorate degree from Carthage College.
"The Johnson family transends Racine and Racine County," Racine County Executive Jonathan Delagrave said Sunday. "All the things they have done for the citizens of Racine County will last for generations to come. Her support will live on, and she will be missed greatly."
Johnson's early life
According to the Johnson family's statement, "(Gene's) determination and persistence were forged as a child growing up against the backdrop of post-Depression struggles and World War II uncertainties. School was her solace and where her dreams took root."
Johnson attended Cornell University on academic scholarships from the Standard Oil Co. and graduated in 1952 with a bachelor of arts degree in mathematics, her family said. After graduation, she was employed at Ryan Aeronautical in San Diego as an engineer's mathematician, working on the development of the world's first computer.
In 1954, she married her college sweetheart, Sam Johnson, and they moved to their new home in Racine, a development that would eventually change the community's future.
"All of Racine mourns the passing of Imogene 'Gene' Johnson," Racine Mayor Cory Mason said Sunday, "and we extend our sympathies to the Johnson family. Her legacy will live on through all of good she has done for the Racine community."
The Johnson family stated, "Left to always remember and celebrate (Johnson's) life well-lived are her four children, 13 grandchildren, three step-grandchildren, four great-grandchildren; her sister-in-law, Marianne Powers; many nieces and nephews; and, her extended family and friends, the teachers, staff and students of The Prairie School; the associates of Johnson Bank; and employees of SC Johnson, Johnson Outdoors and JohnsonKeland Management, to whom she was the beloved matriarch of the family."
The family's statement concluded: "A special thanks to the medical and personal attendants for their care and compassion. There will be a family-only service this week and a "celebration of life" gathering scheduled at a later date. The family suggests any memorials be made to The Prairie School."
In photos: Remembering Imogene 'Gene' Powers Johnson
Johnson Family, 1959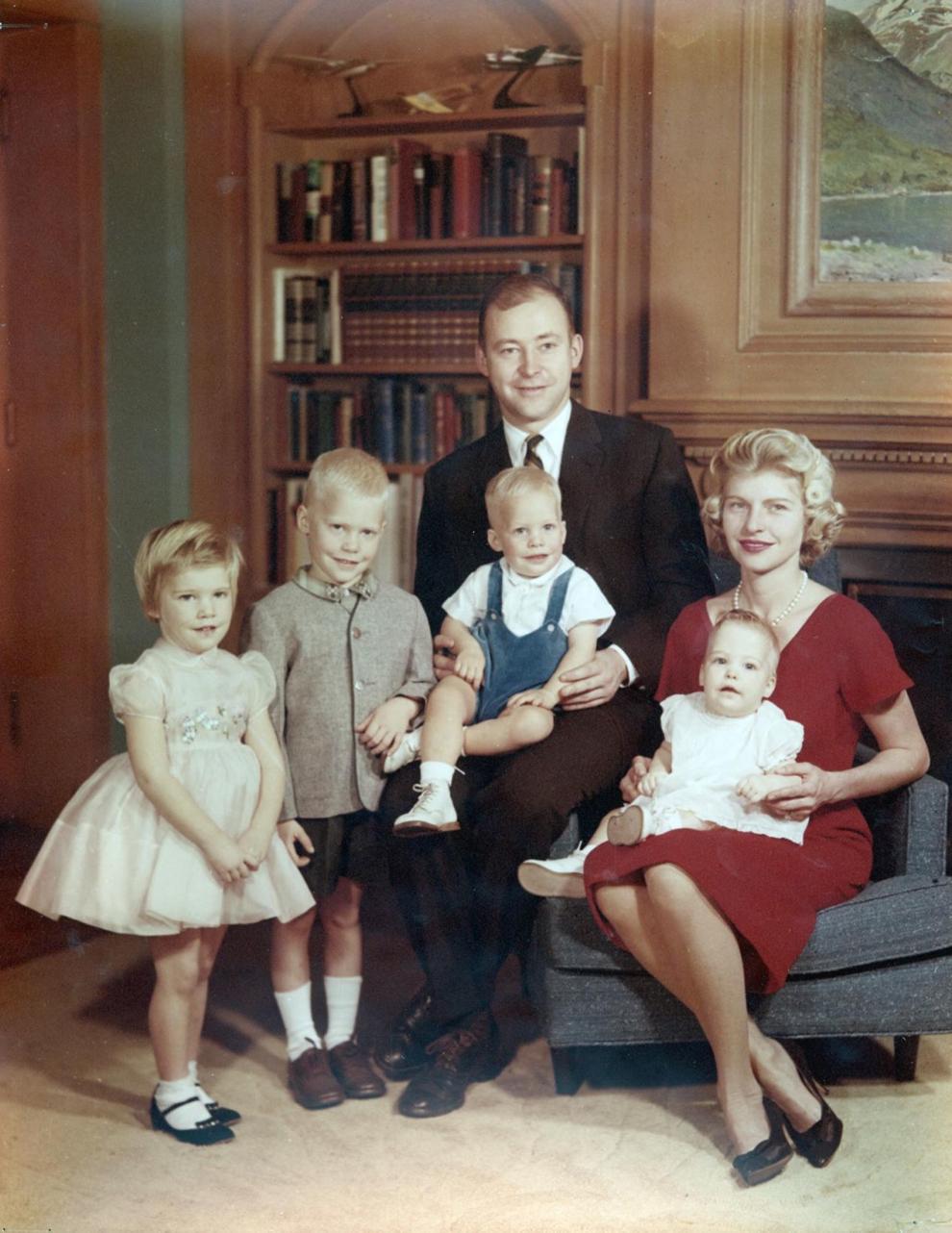 Sam and Imogene Johnson, 1985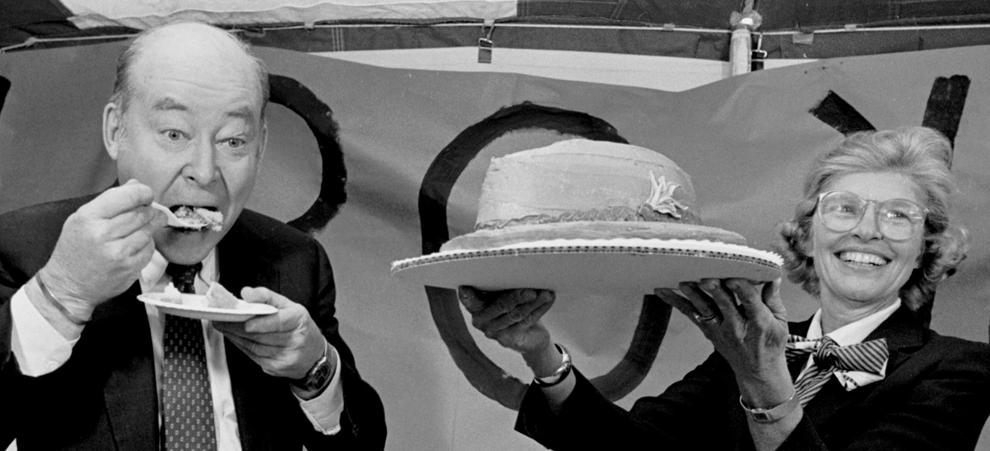 Sam and Gene Johnson, 1997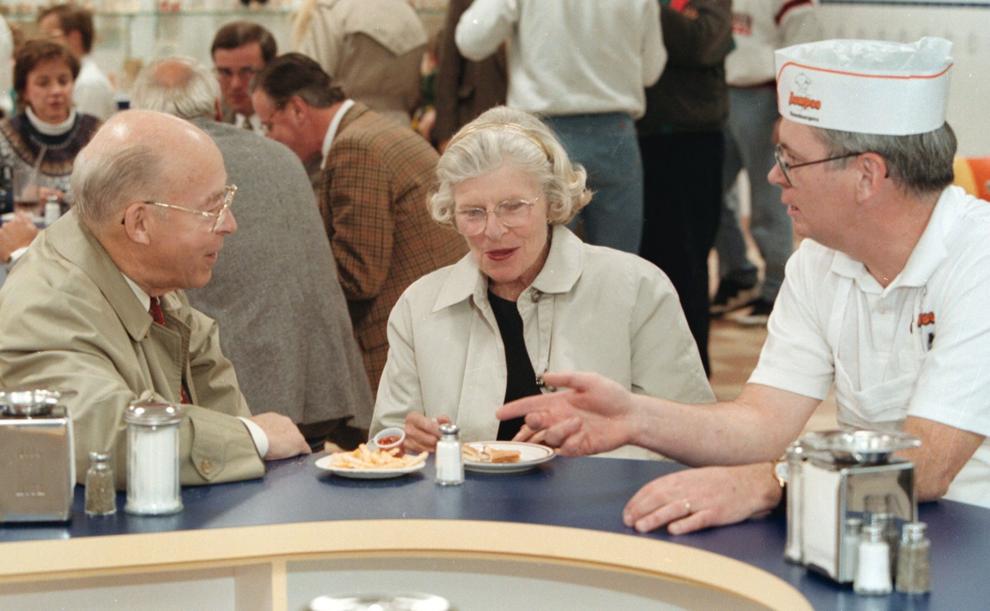 Johnson Family, 1998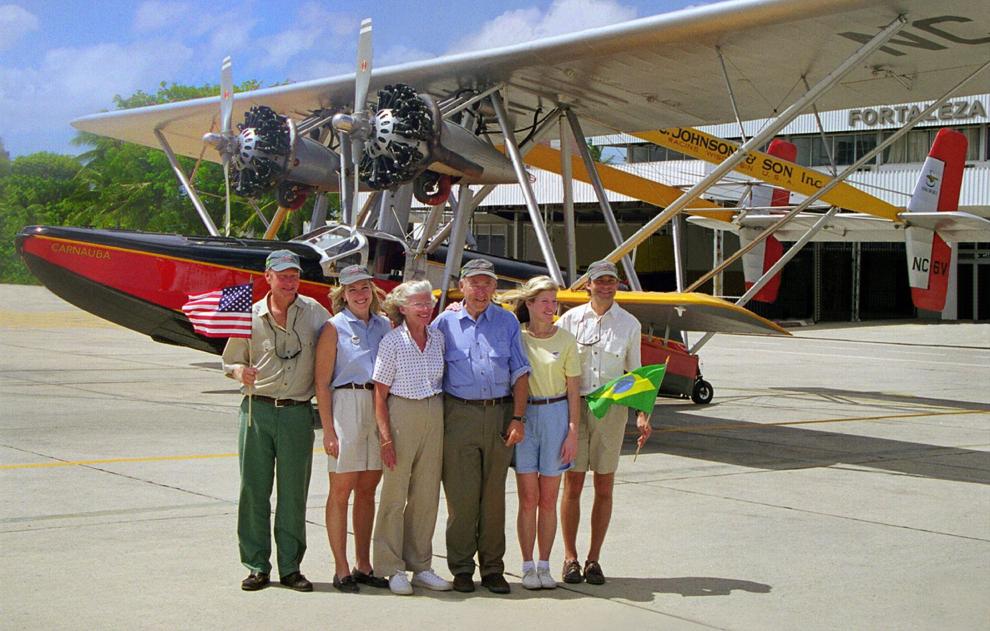 Imogene Johnson, Carnuba christening 1998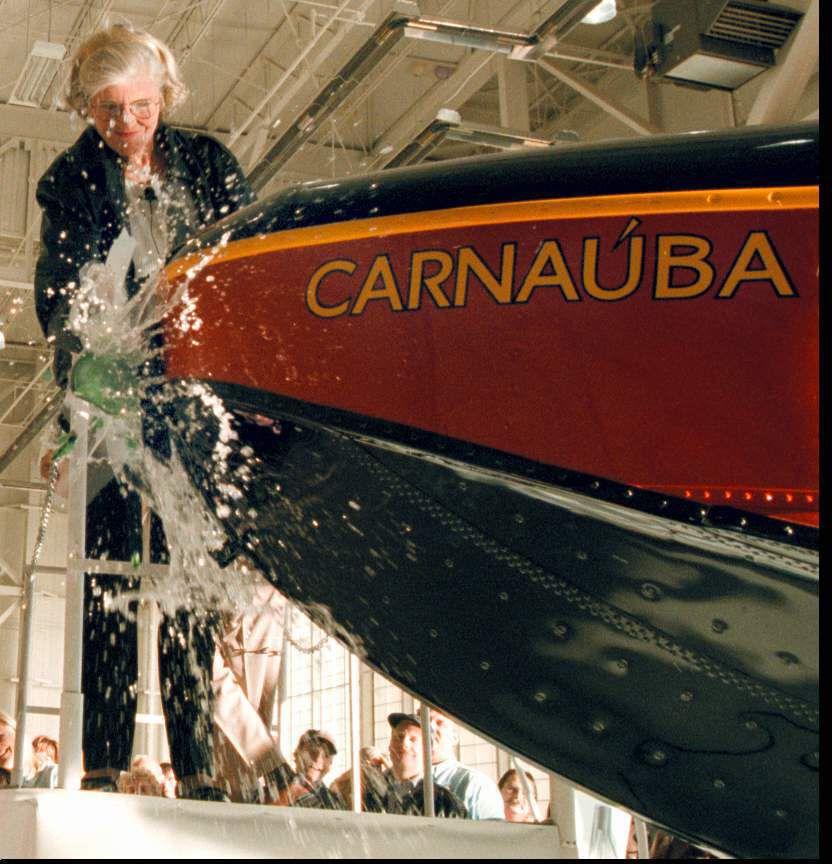 Johnson Family, 2001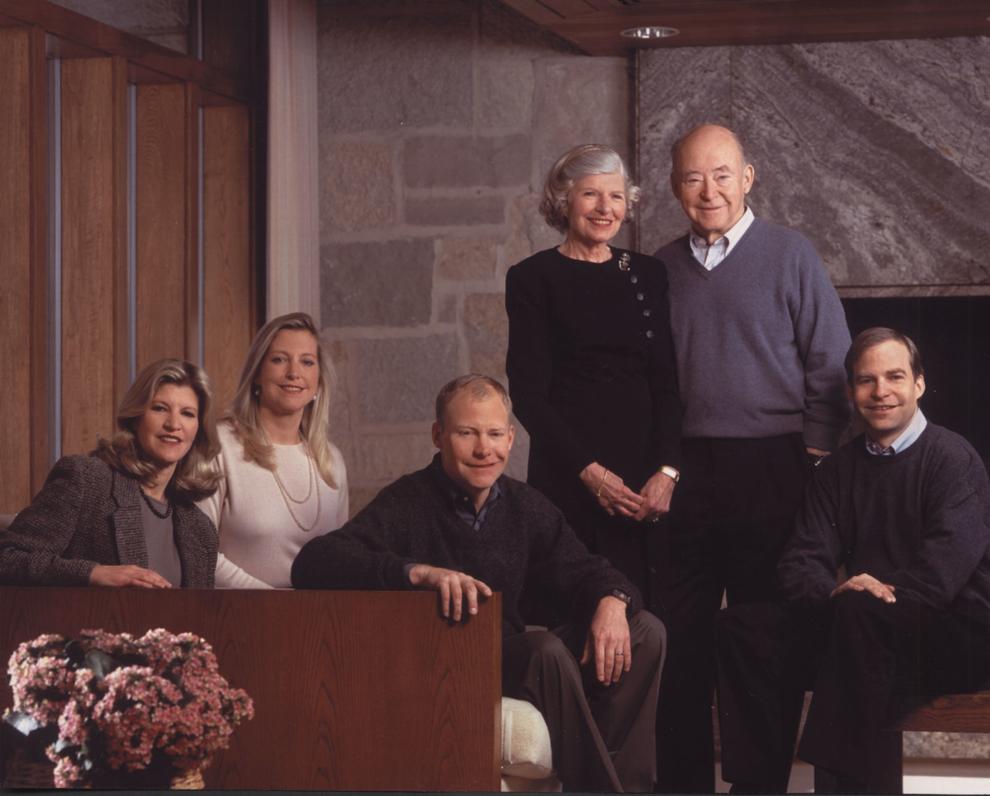 Imogene Johnson, 2003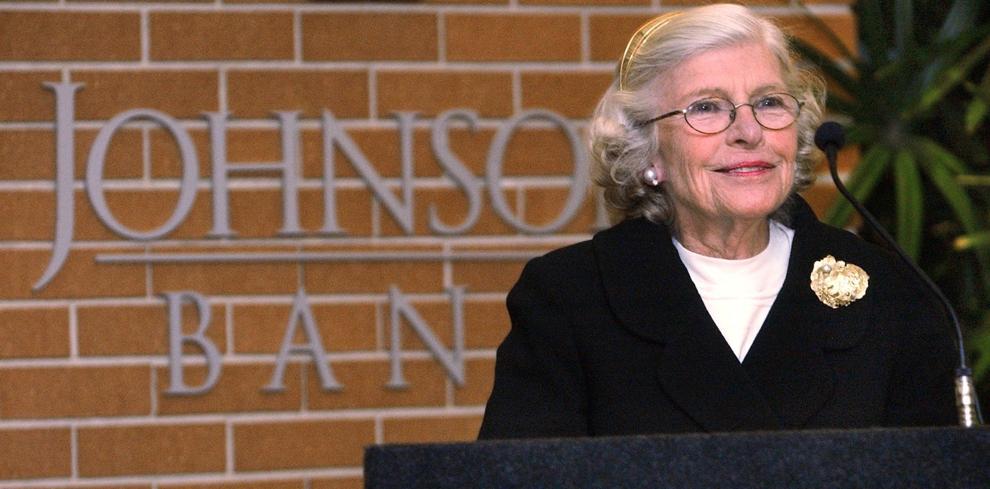 Gene Johnson, 2004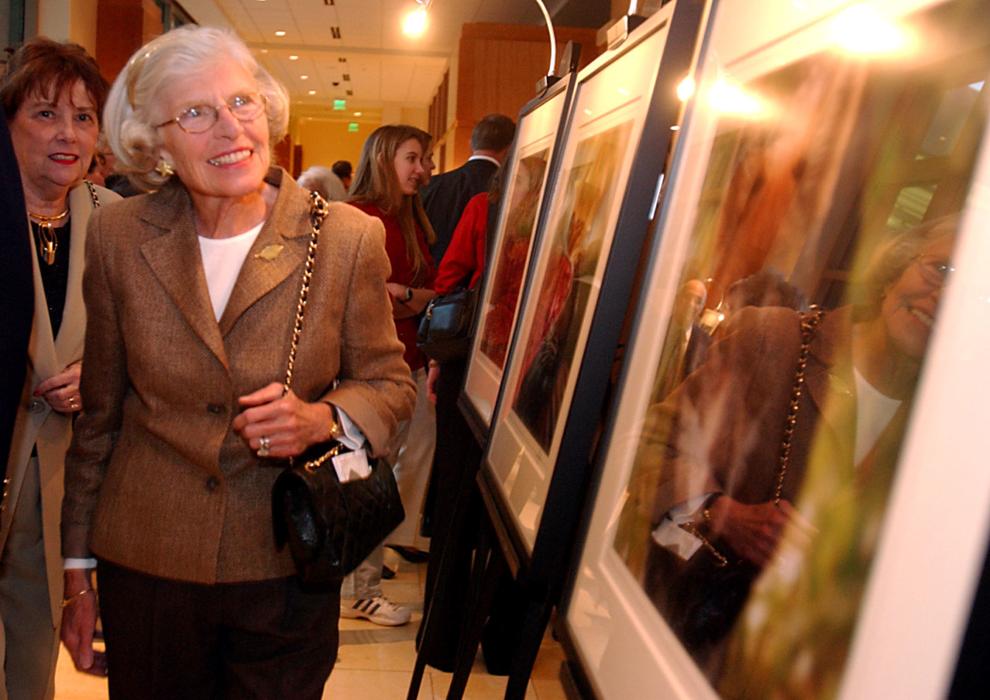 Imogene Johnson, Helen Johnson-Leipold 2005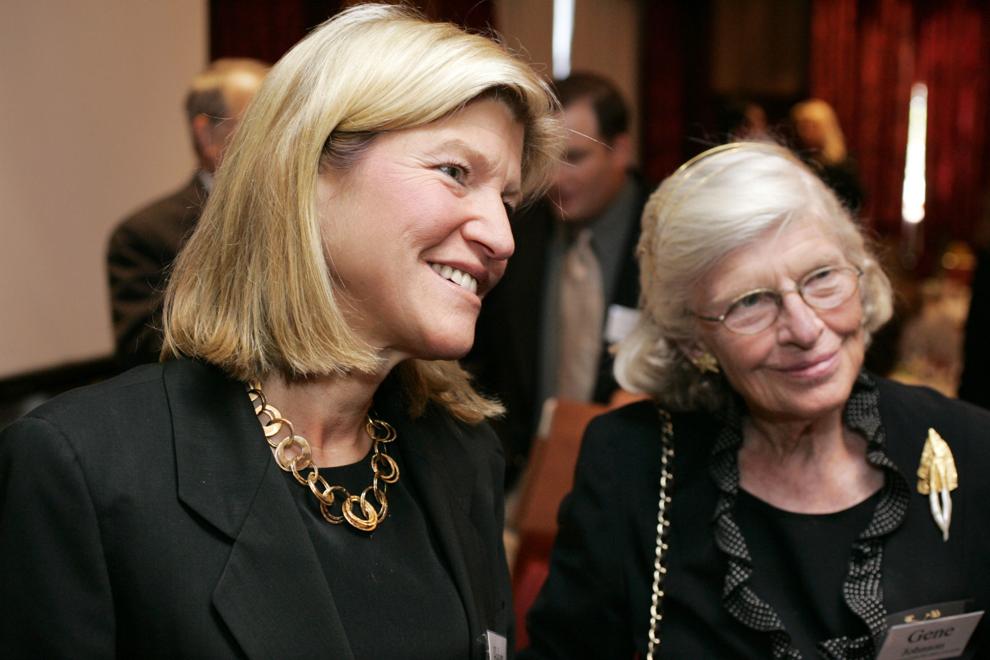 Johnson Athletic Center dedication, 2005
Gene Johnson, 2005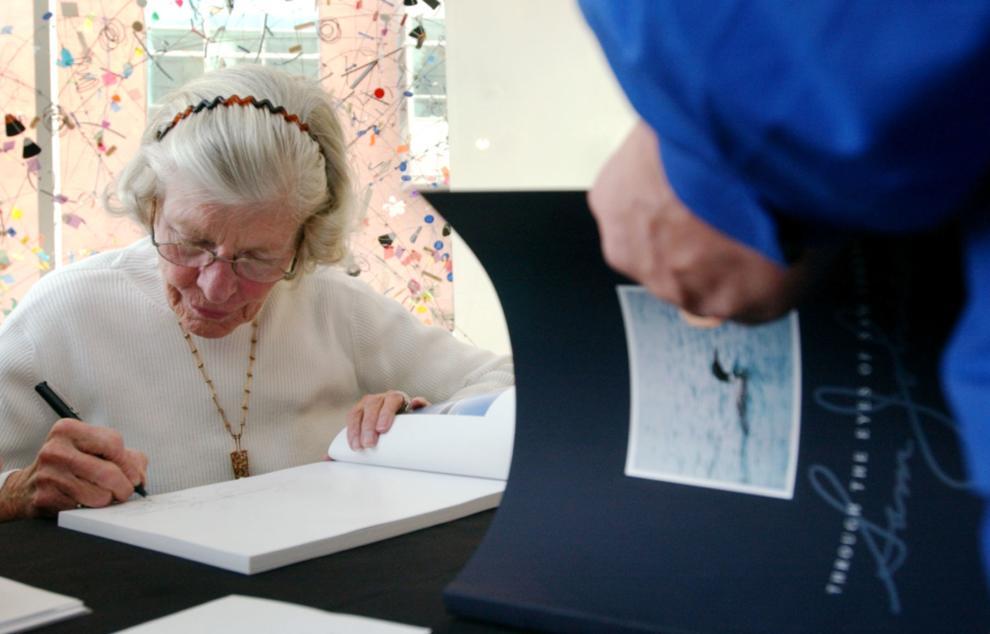 Johnson family, 2006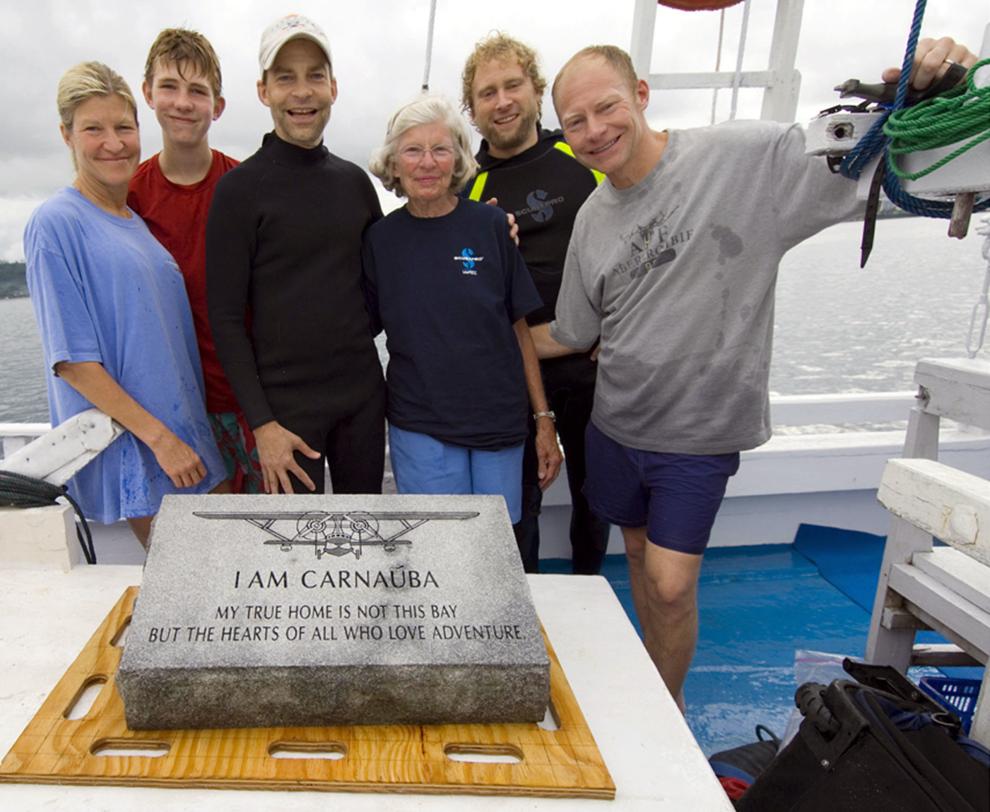 Spirit of Carnauba, 2008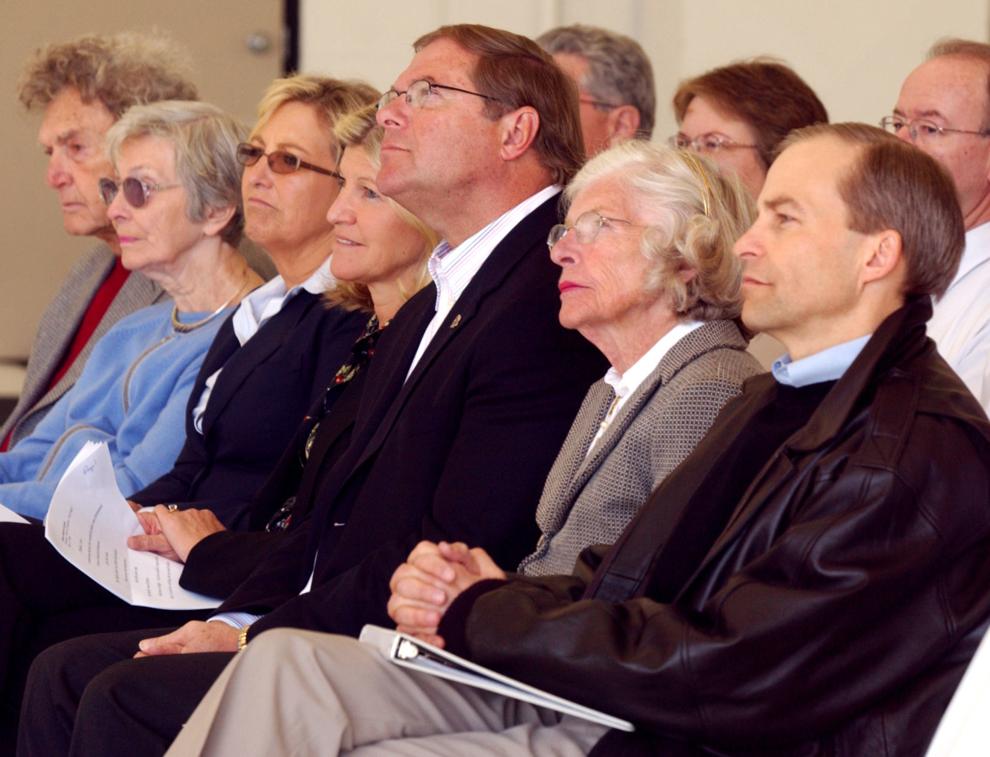 Imogene Johnson, Empty Bowls 2014