RACINE — Uptown's tangled red sculpture is showing its age; some edges are speckled with rust but in some places, particularly inside the artwork, whole stretches are more rust than paint.
The sculpture was commissioned by former Mayor Gary Becker to herald a new era for the neighborhood as an arts district, a vision that quickly fell apart after Becker's arrest in 2009.
Now, Visioning a Greater Racine's revitalization team is reviving the dream of an arts district but on a smaller scale; instead of inviting artists across the country to flock to Uptown, they hope to beautify and revitalize the district through public art that also promotes local "artists, creatives and influencers."
Kristina Campbell, owner of The Branch, 1501 Washington Ave., is spearheading an initiative, along with the local nonprofit Visioning a Greater Racine, to show the sculpture some love.
"It's in pretty rough shape," she said.
"Plus it brings more color and beauty to the area," said Campbell. "Who doesn't want that?"
The group is in the process of getting permission from the city to give the sculpture a much-needed fresh coat of paint as well as a swath of other beautification initiatives it has planned for this summer.
Uptown arts
"The Last of Ike" was bought by the city for $40,000 in 2009 using Community Development Block Grant funds from artist Nic Noblique, who had been living in Galveston, Texas when Hurricane Ike hit.
Noblique was the artist former Mayor Gary Becker recruited to be Uptown's first residing artist as part of his plan to redevelop Uptown as an art's district. The plan fell apart after Becker's arrest and Noblique decided to pursue his art elsewhere.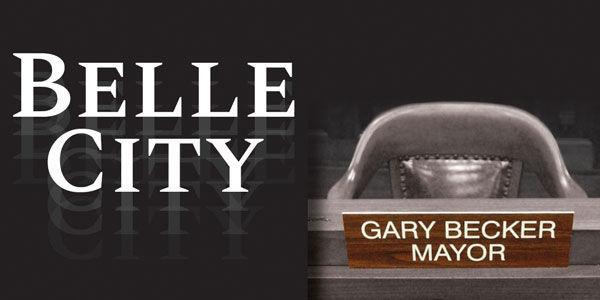 Noblique had told The Journal Times at that time that he'd been particularly upset when he learned about Becker's charges of soliciting sex from whom Becker believed to be a 14-year-old girl but in reality was an undercover police officer. He was also not happy with the $400,000 residence at 1526 Washington Ave. that the city had offered to sell him that had no flooring, electricity or plumbing.
On Tuesday, the Public Works and Services Committee reviewed Campbell's request for permission to have the sculpture professionally powder coated by D&D Industrial Coatings, 1640 Racine St. The estimated cost would be $1,800 to $2,000 which VGR plans to raise.
Since D&D would be removing and replacing the sculpture, City Engineer John Rooney recommended adding an agreement that would hold the city not liable during the process. The committee decided to send the amended proposal with a recommendation to approve to the full council.
It's just the start of the initiative to bring life back to Uptown. The two best ways to bring back a community, according to Campbell, are art and food trucks.
So far, they have raised about $2,000 for projects and once they receive final approval from the council, they'll start raising funds for the sculpture in particular.
Those fundraising efforts paid artist Nicole Miller for the mural of a cardinal framed with teal shapes and black lines at 1347 Washington Ave.
Campbell and Brianna Wright, social media manager with Real Racine (the county's tourism promotion agency) and co-founder of What's Up Racine, plan to commission more murals from local artists.
There's also a community art project, starting next week, that will allow Racinians to paint a 12-inch by 12-inch that'll be incorporated into a public mural. Four dates are scheduled at The Branch between May 22 and 31, tickets will include one drink and the funds will go toward other art projects.
Across the street from The Branch, windows of vacant and neglected properties have been filled with prints of photographs by Racine-area artists.
Food trucks
As for the food trucks, the Milwaukee Food Truck Tour set up shop in the city lot behind The Branch on Wednesday, giving Racinians a change to to chow down on everything from African curry to fancy grilled cheese, smoked barbecue and freshly fried donuts.
The Food Truck Tour is scheduled for return visits from 5 p.m. to 9 p.m. on June 5, July 31, Sept. 4 and Oct. 2.