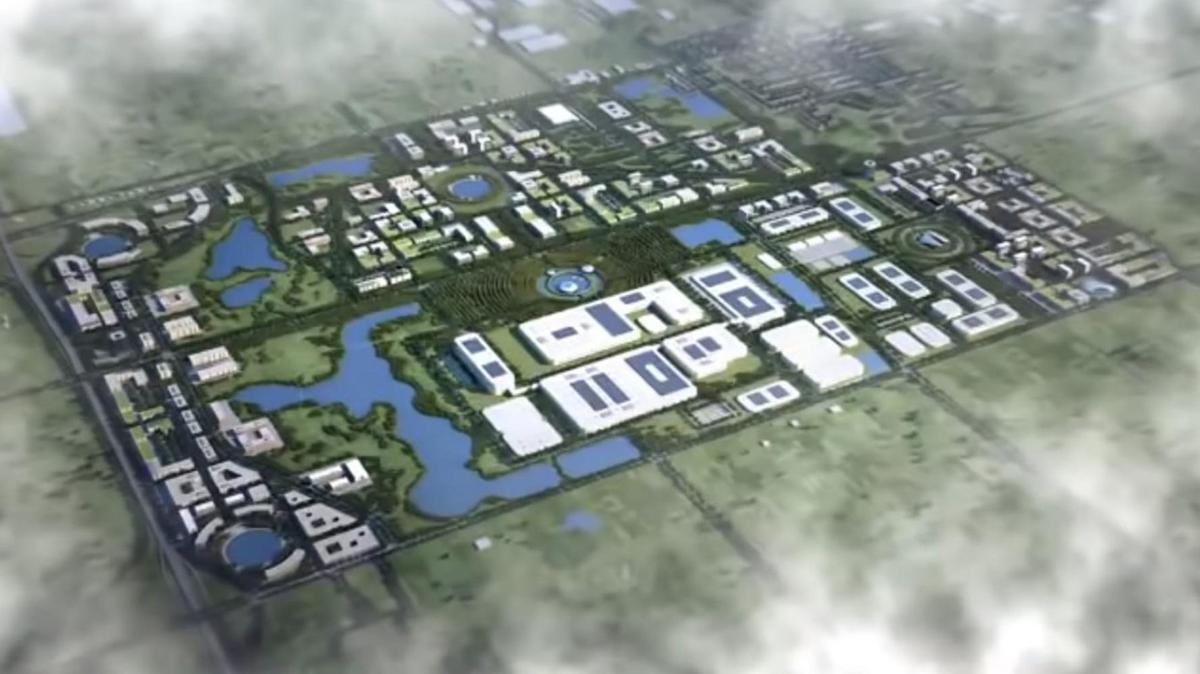 MOUNT PLEASANT — Foxconn has produced and published a video, providing a sneak peak into how the world's fourth-largest information-technology company intends to transform its site, known as the Wisconn Valley Science and Technology Research Park, on the village's western border along Interstate 94.
"With all the talk surrounding Foxconn," the Racine County Executive's Office said in an email, "it's hard to wrap one's arms around just exactly what is being built in the southwestern corner of Mount Pleasant. Check out the video … for an illustration of what could be to come at the Wisconn Valley Science and Technology Park."
The 4-minute video opens by highlighting Foxconn's location in Mount Pleasant with fast access to Milwaukee and Chicago, which can be enticing for businesses that Foxconn plans to lease out space to in the coming years.
More impressively, the video provides a digitized three-dimensional look into the vision for the proposed state-of-the-art complex and gives a walk-through of what is planned for all three areas of the development.
There also is a simulated glimpse of the theoretical self-driving cars and demo streets (that look like something out of an Isaac Asimov short story) that Foxconn looks to integrate into its campus in addition to a textured map, which shows the plan for all three areas of the planned 2,900-acre complex.
There is also an animation of the wetland preservation that Foxconn has promised, integrating grasslands and a public park into the center of its manufacturing plant, along with spacious and bright meeting and office spaces.
After five days on YouTube, the video had more than 1,400 views. One commenter wrote: "I am a 50-year member of the WICPA (Wisconsin Institute of Certified Public Accountants) and practiced public accounting in southeastern Wisconsin. During those years I have witnessed the exodus of so many manufacturing jobs in the area. How refreshing that Foxconn has put their trust in Wisconsin, its municipalities and labor force with its investments throughout our state."
Below are listed the planned developments in each area of the Wisconn Valley Science and Technology Research Park, according to the video:
In Area 1 — 1,198 acres, southwest:
LCM (liquid crystal module) assembly and healthcare technology park
TFT LCD (thin-film-transistor liquid-crystal display) fabrication
Commercial development
Medical services
Hotels
In Area 2 — 1,073 acres, northwest:
Science and technology park for third-party and strategic partners
Commercial development