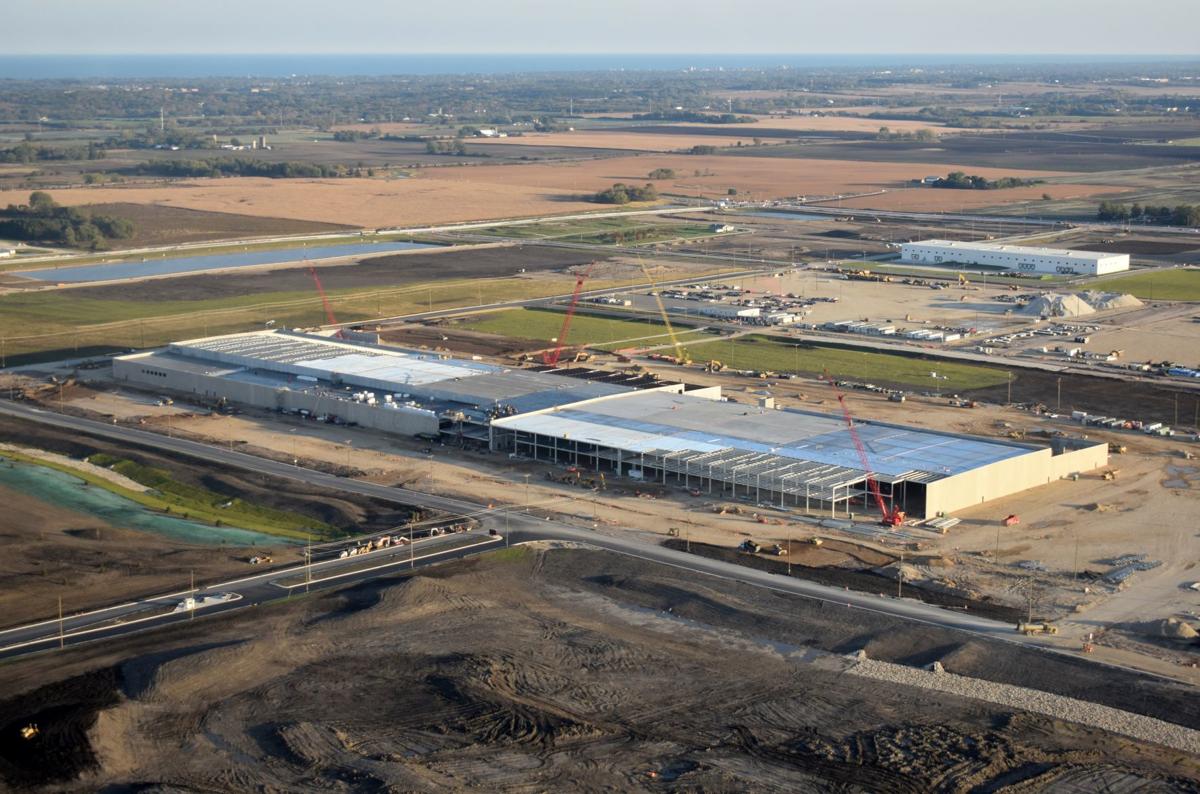 MOUNT PLEASANT — Foxconn is heading into 2020 as the largest taxpayer in the village.
The Foxconn Technology Group announced on Monday that it has paid a total of $1,071,899.55 to Mount Pleasant.
Foxconn has also paid the village $7,325,050 toward the special assessment levied against the property by the village. The special assessment is meant to cover the cost of the land acquisitions in the project area.
In the past SC Johnson, which operates the Waxdale manufacturing complex off Willow Road, had the distinction of being the largest taxpayer in Mount Pleasant, followed by Centerpoint properties and Seda North America, according to Dan McHugh, village assessor.
Special assessments
So far, about 850 acres have been conveyed to Foxconn and a total of $110 million in special assessment are in place on about 2,600 acres of Land in Areas I, II, and III.
According to the development agreement, the payments on the special assessment by Foxconn will be repaid through the funds from the tax incremental district.
Foxconn has only received land in Area I — which includes the area south of Braun Road, north of Highway KR, west of Highway H and east of I-94 — and has 10 years to develop Area II (the land north of Braun Road and south of Highway 11 and west of Highway H to the interstate) and Area III (the area east of Highway H to 90th Street and north of Highway KR to Braun Road).
You have free articles remaining.
According to the development agreement, if the company decides not to develop Areas II and III within the 10 years, the village can then develop the land.
Mount Pleasant Village President Dave DeGroot said Foxconn has paid "ahead of schedule."
"These payments, totaling more than $8.4 million, establish the company as the largest taxpayer in the Village," DeGroot said. "We continue to see tremendous progress at Foxconn's campus in the village. These advance payments are one more example of Foxconn's commitment to our area and to its obligations under the local development agreement."
During a visit to Milwaukee in December, Foxconn founder Terry Gou said he is "committed to Wisconsin."
It has been revealed recently that the state and Foxconn have had disagreements as to what qualifies for tax credits the state has agreed to pay the company in return for meeting job-creation targets.
Foxconn could receive up to $2.85 billion in tax credits, but last year it missed out on such credits after failing to hire enough full-time workers to qualify.
"We continue to see tremendous progress at Foxconn's campus in the village. These advance payments are one more example of Foxconn's commitment to our area and to its obligations under the local development agreement."

Dave DeGroot, Mount Pleasant village president