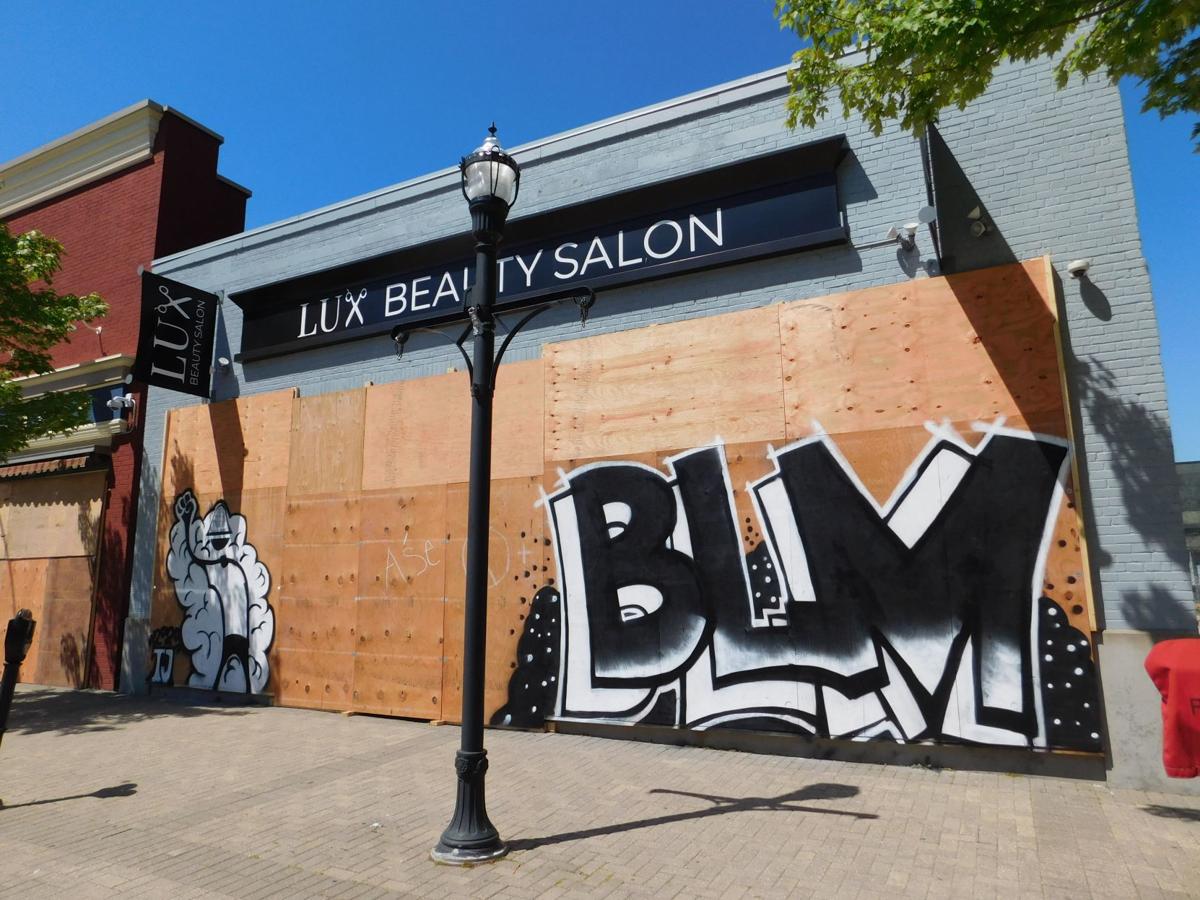 RACINE — At least four Downtown area businesses are closing.
Recent Downtown business closures include those of LUX Beauty Salon, 512 Main St. at Monument Square; gift shop and jewelry store Red Moon, 334 Main St.; small grocery store the Smart Mart, 400 Main St.; and Wild Cat BBQ, which opened last September at the former Cliff's Boathouse, 301 Hamilton St.
"Each and every business that closes its doors in this unprecedented time is a huge loss for Downtown," said Kelly Kruse, executive director of the Downtown Racine Corp. "Both Lux and Red Moon owners had put their blood, sweat and tears into their small business. As we look ahead to brighter days, I am hopeful we won't lose any more."
Fiona Murphy, of Racine, property manager for the building formerly occupied by LUX, said COVID-19 was among the factors contributing to its closure. The building is owned by George Zaleski of Green Bay.
"I don't think COVID helped anyone in the beauty industry…," she noted.
Murphy is working closely with Zaleski to thoughtfully fill the high-profile storefront on Monument Square.
"We're trying to find a great way to use the space for community needs for the challenges we're facing right now," Murphy said. "We're trying to thoughtfully curate some ideas for putting a tenant in that place that would be suitable for COVID social distancing and ideally we'd like it to be something that helps … support the Racine community in what I think are going to be some challenging seasons ahead."
Red Moon
Tom Johnston, the owner of Red Moon, blames forced closures due to COVID-19 for the closures, as well as no break in rent. "It was a simple decision," he said. "I wish everyone that is still open, good luck. It's going to be a trying year."
Wildcat BBQ
Wildcat BBQ opened last September, just north of Downtown over the Main Street Bridge. It featured the tastes and the smoking techniques of the South. But according to a Facebook post, last week was its last weekend.
While the post didn't directly blame coronavirus on the closure, COVID-19 led to the closure of meat packing businesses which from there led to the steep climb in prices for meat.
The post stated: "Our customers have been the most loyal and loving customers a business could ask for. Meat prices have gone up 200% and are expected to stay abnormally high for the next few months. We cannot absorb those losses nor do we want to pass them on to the customers."
Smart Mart
Smart Mart, 400 Main St., also couldn't weather the storm. The small Downtown grocery store was supposed to provide a new grocery option for Downtown residents and workers. But in the end, there were too many obstacles to make it work.
Next door to LUX at Monument Square, Lakeview Pharmacy manager Megan Haapanen said the Downtown business community stands ready to welcome customers.
"I see a Downtown that wants to get back to normal, that wants to open back up," she said. "I think most people are cautiously optimistic, hopeful we can get back to where we were."
Haapanen said Downtown is an attractive draw for local shoppers and out-of-town tourists alike.
"We have unique independent businesses you're not going to find anywhere else," she noted. "Now, more than ever, it's important to support local businesses."
While discretionary, front-end sales "have seen a dip," Haapanen said Lakeside's prescription business "has remained pretty consistent," aided in part by free delivery service and curbside pickup.
"We've been lucky," she said.