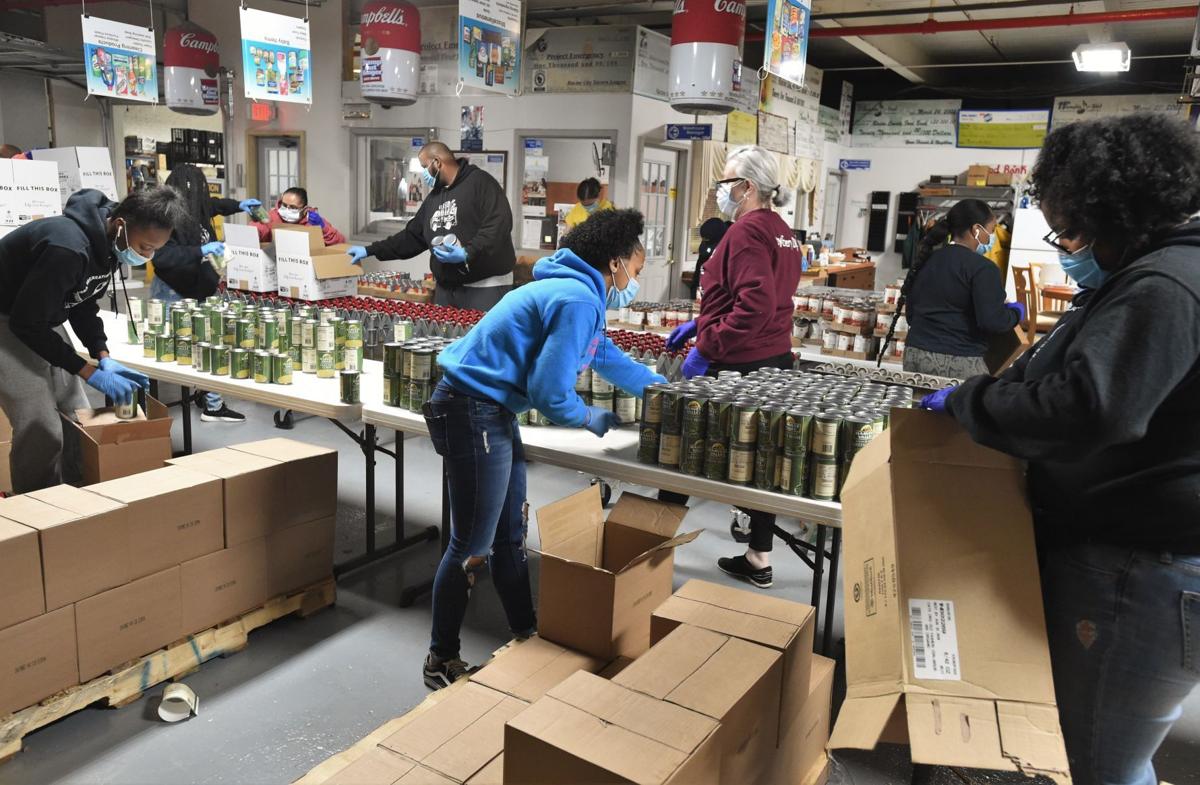 RACINE COUNTY — Demand for the FoodShare program jumped in Racine County, and across the state, in August when program recipients were granted access to more benefits and the $600 federal unemployment payments were discontinued.
In a report released in September, the Wisconsin Policy Forum compared the number of individuals receiving FoodShare in August 2019 and August 2020 and found that 40 counties and two tribes saw an increase of 19.7% or more in FoodShare recipients. Statewide, the program saw an increase of 115,500 people, about 19% higher than August, 2019; the number of households had increased by 21%.
Racine County has seen a similar jump in the numbers: as of last week, the number of FoodShare cases had increased by 19%. In December 2019 the county had 13,095 FoodShare cases; by Sept. 29 that number had jumped to 15,584.
Up and down
The trajectory for FoodShare benefits this year has risen and fallen as COVID-19 regulations and economic support has changed.
Benefits payments have increased after falling steadily for years. In January 2017, Wisconsin paid $74.7 million for the FoodShare program; by March 2020 that number had dropped to $65.3 million.
In April, that number jumped to $157.3 million which included back pay for March when a state of emergency was declared. Recipient numbers then dropped in July, which WPF assumed could be a result of loosening restrictions which allowed more individuals to go back to work.
But August saw the biggest jump, despite unemployment continuing to go down.
On July 30 Gov. Tony Evers, as part of a public health emergency declaration, permitted the state Department of Health Services to provide the maximum monthly FoodShare benefits in July and August.
WPF also assumed that spike partially happened because the $600 per week federal unemployment expired.
"Those funds would have kept many jobless workers above the federal poverty level, thus unable to qualify for FoodShare," the report read. "People returning to work with fewer hours and less pay also may be among the recipients."
Racine County also saw a big jump, from $3,442,377 in July to $6,988,560 in August.
The county has not seen a similar jump in other economic support programs such as BadgerCare, Medicaid and caretaker supplements.
Food Banks spared for now
Dan Taivalkoski, executive director of the Racine County Food Bank, said it has surprisingly seen a drop in demand, probably due to the increased FoodShare benefits.
"We're at 50% of where we were last year this time," he said.
In fact, due to some COVID-19 programs, the Food Bank has been able to access more food instead of purchasing it for distribution. The Wisconsin Dairy Recovery Program, a collaboration between Hunger Task Force, Dairy Farmers of Wisconsin and the Wisconsin Department of Agriculture, Trade and Consumer Protection, pays dairy farmers for products that are then distributed to emergency food organizations, such as the Food Bank.
As part of the Coronavirus Food Assistance Program, the U.S. Department of Agriculture has been purchasing agricultural products that would normally have been slated to go to restaurants or hotels and distributing them to organizations that can get them to those in need.
"There's been a lot of food pumping through the community," Taivalkowski said. "It's helped us to conserve dollars because we haven't had to push our own inventory out the door."
He is concerned that the good times won't last. While they've managed to save their funds, they've also had to miss out on several food drives. Local businesses and organizations have increased the contributions in response, but given the growing needs and no end to the pandemic in sight, he's warily watching the horizon.
"The sky is not falling for us right now but I hesitate to say that too loudly," Taivalkowski said. "Personally, I don't think it's sustainable. It's wonderful that it's happening but I don't see (the government) continuing to print money."
Things to do in and around Racine County