WATERFORD — An 84-unit, $8.4 million market-rate luxury apartment complex broke ground Friday morning, marking the beginning of construction on the first new multifamily development in the village in about 20 years.
Village officials, Racine County Executive Jonathan Delagrave and staff from Brookfield-based developer Pre/3 and Greenwoods State Bank were on hand to take a ceremonial stab at the dirt at the future apartment site. The 11-acre development — dubbed The Cornerstone and located at the Westerra Business Campus at the northwest corner of the intersection of Highway 164 and Cornerstone Crossing — is set to see seven buildings with 12 units each constructed over the next 18 months, according to Pre/3 Vice President Sarah Hillenbrand.
Each unit is planned to be a two-bedroom, two-bathroom apartment with private entry, in-unit washer and dryer, granite countertops and stainless steel appliances, Hillenbrand said. Rent is expected to be $1,300 per month.
"(Waterford) is lacking new product at this level," Hillenbrand said in an interview. "We have built about 4,000 units similar to this across Wisconsin over the past five years and had exceeding success in the lease-up of those, so we didn't see there to be a reason for a different outcome here in Waterford."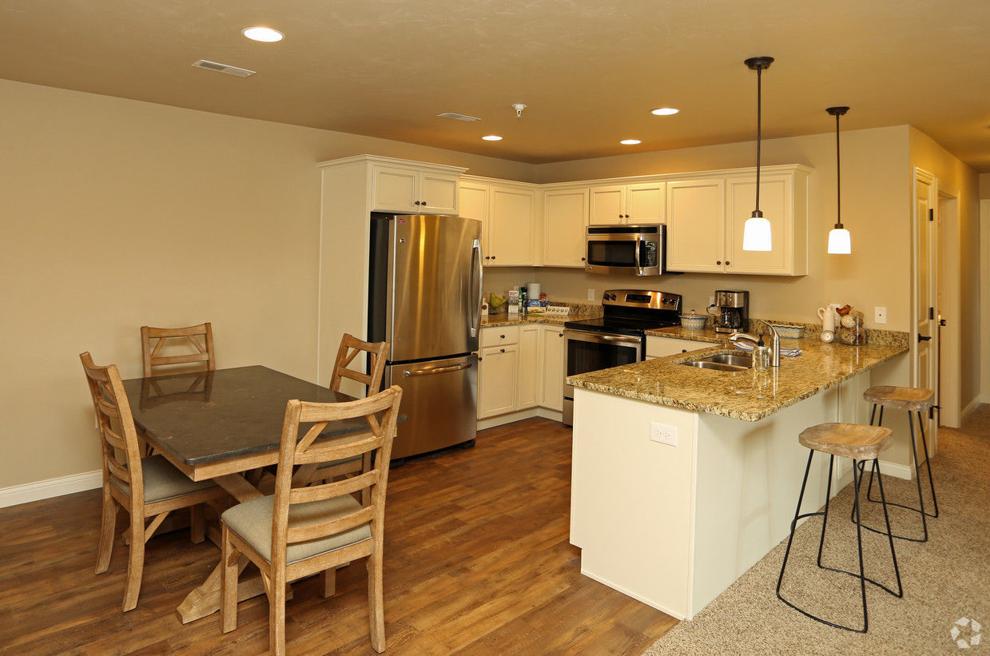 Good for businesses
The addition of new rental units is a win for small local businesses because they often can't pay their employees enough for them to afford a house in the village, Village Administrator Zeke Jackson said. Waterford's median home value is $284,000, he said.
"Hopefully we don't have that problem with any Waterford business once this project gets up and in the air," Jackson said.
Village President Don Houston echoed Jackson's sentiments.
"We need the rooftops," Houston said. "We've heard that from everybody we've talked to."
The development is planned to take up a significant chunk of the 38 acres of the Westerra site that the village purchased this year. That land cost the village $3.5 million, and the development is expected to pay for that on its own with an expected $3.7 million in tax incremental financing revenue, Jackson said.
"This one project pretty much pays for the land purchases," Jackson said, meaning village residents should not see a tax increase related to the acquisitions.
Jackson said he worked with Pre/3 on two completed projects when he was the village administrator in Sister Bay and was pleased with the results there.
The final product of The Cornerstone will closely resemble that of Pre/3's prior projects, Hillenbrand said, such as the Phantom Woods Estates in Mukwanago and the Niagara Ridge Apartments in Sister Bay.