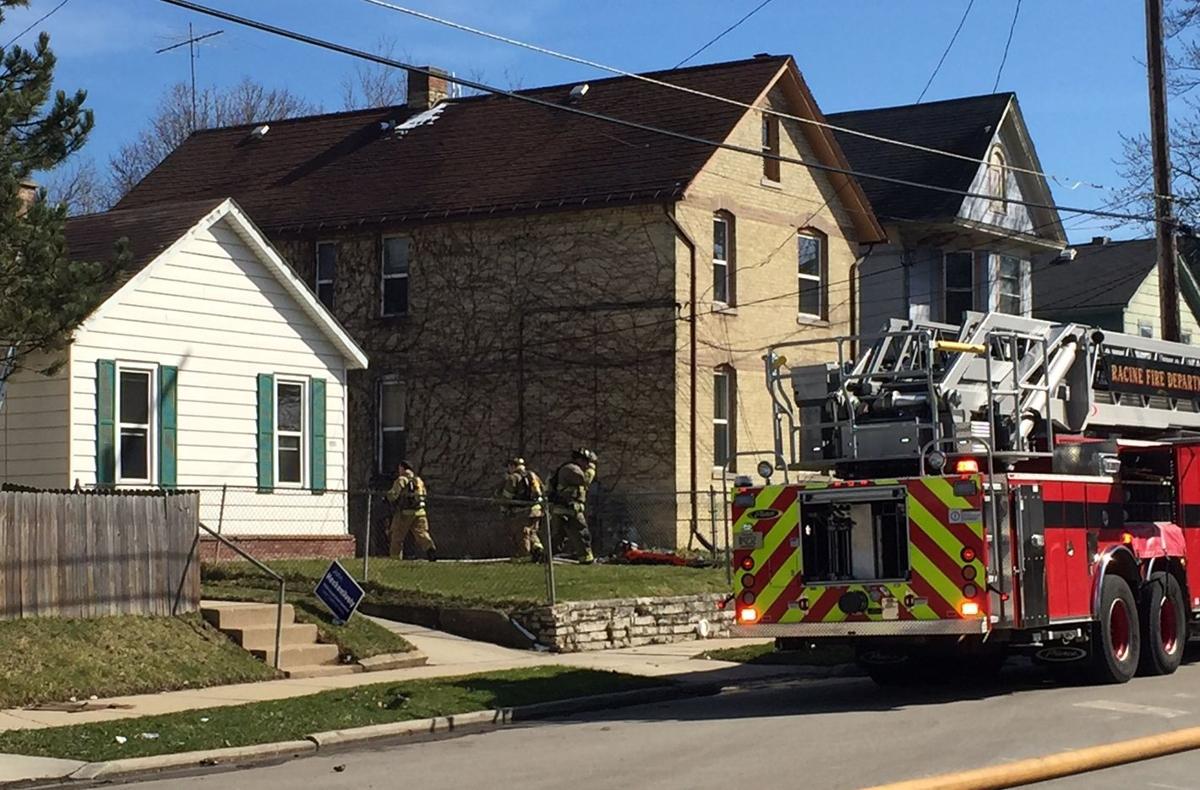 RACINE — Nobody was injured in a house fire that was quickly brought under control Friday afternoon in the 1100 block of Geneva Street.
Firefighters and police responded at 2:40 p.m. to a home at 1123 Geneva St., Racine Fire Department Battalion Chief Jeff Saunders confirmed at the scene.
While witnesses have come forward, the cause of the fire remains under investigation, according to the Fire Department.
Saunders said that when crews arrived on scene, smoke was showing and firefighters executed a quick stop of the blaze. No one was injured and the house was vacant at the time of the fire, Saunders said. Most fire apparatus had cleared the scene by 4 p.m.
The fire is believed to have started in a rear bedroom, according to the Fire Department.
Damage was estimated at $20,000. Several rooms and the exterior of the home suffered fire and smoke damage, according to a release from the Fire Department.
Lyda Cuellar and Nicholas Toutant, both 24, live three doors down from the house where the fire occurred. Toutant said he heard the sirens from inside the house and stepped out to see what was happening.
"When you stepped outside, you started coughing," he said.
Cuellar said she could smell the smoke from inside the couple's home, and was relieved no one was hurt.