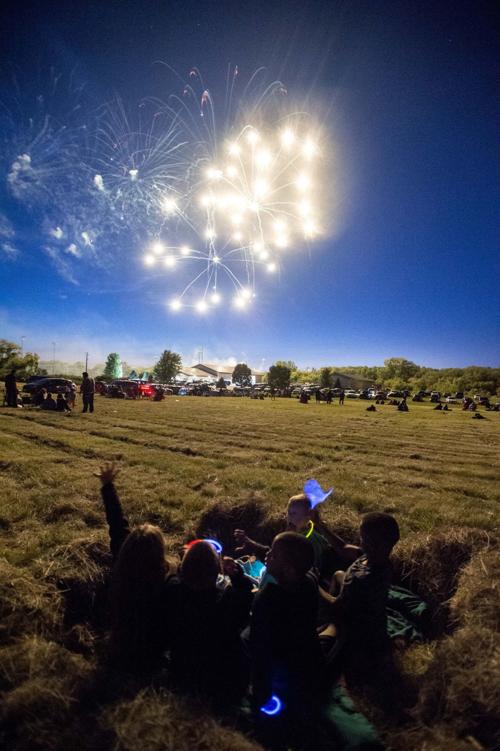 STURTEVANT — Following a massive slate of summer event cancellations due to the ongoing global COVID-19 pandemic — perhaps most notably with the cancellation of the 2020 Wisconsin State Fair — the Sturtevant Village Board on Tuesday is set to take up the question of whether to move ahead with its planned Independence Day weekend fireworks.
Among the items on board's agenda is the reading and adoption of a resolution authorizing a contract with Indiana-based Melrose Pyrotechnics for a fireworks display on Friday, July 3.
The Village Board is scheduled to meet at 6 p.m. Tuesday at the Village Hall, 2801 89th St.
Fourth Fest of Greater Racine Inc. announced earlier this month that Racine will not be hosting its annual fireworks celebration or traditional parade. But organizers are planning to do a smaller makeshift parade that will be brought directly to neighborhoods to avoid one large gathering.
The Union Grove July 4 parade is still scheduled to take place.
Sturtevant Village President Jayme Hoffman said there are a lot of factors to consider. If Sturtevant is the only community with fireworks, "Sturtevant would be overwhelmed with people, more than we ever experienced."
In addition, there is the added cost of extra safety precautions because of additional traffic. He said there is also concern that another public health order could be put in place and then the fireworks would have to be canceled at the last minute and costing the village money or causing postponement.
Community reopening recommendations from the Central Racine County Health Department, updated May 21, say "decisions about opening a business or event should be made based on how difficult it is to trace contacts of a positive case," noting "the more difficult to trace, the more risk is involved."
The CRCHD's recommendations added that "mass gatherings and large venue events … and festivals and fairs scheduled … should be canceled, postponed or rescheduled for now."
Some are still hopeful the fireworks will go forward.
Former Sturtevant Village President Steven Jansen wrote on Facebook, "Stand up and take a stand! proudly announce, and tell the world that the fireworks will go on!! We are not 'children!' Open up the parks, have the food vendors there, folks will behave!! Let's do it for all of us! And for those of you that think this is a bad idea? Fine, stay at home, watch them from you backyard if you want. Let the rest of society live and celebrate the greatness of our Country!!"
Managing Editor Stephanie Jones contributed to this report.
Get local news delivered to your inbox!
Subscribe to our Daily Headlines newsletter.