RACINE — Customers of Racine Brewing Co. have been "screaming for a lager" ever since the business opened, according to its owners. However, the brewery had not been able to provide, because it was not equipped with the proper accessories.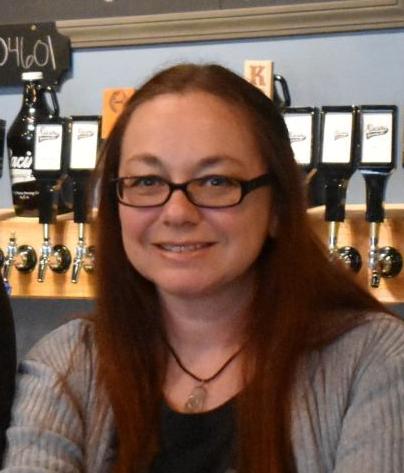 Angie Molina, who owns the brewery along her husband, Andy, said the large interest was probably because "it's a good, classic-style beer."
However, thanks to a collaboration with Verona-based Wisconsin Brewing Co., those customers will soon get their wish.
In its first collaboration, Racine Brewing Co., 303 Main St., has brought a Racine native back to his hometown as well as RBC's first-ever German lager to its taps. Additionally, a hazy IPA is a part of the collaboration; a dual release is planned for both beers in mid-June at WBC, RBC and RBC's beer garden.
Andy Molina traveled Monday to Wisconsin Brewing Co. to brew the German pilsner with Kirby Nelson, who has more than four decades of brewing experience, is a brewmaster and an owner of WBC.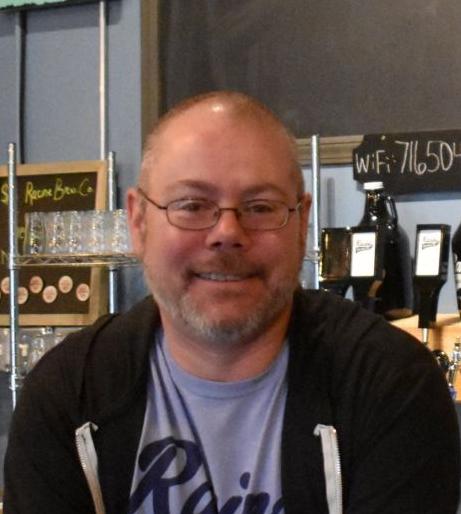 "It's great to learn from one of the brewing legends. I'm pretty flabbergasted," Andy said.
Nelson additionally traveled from Dane County to Racine Brewing Company Thursday to brew two three-barrel batches of the hazy IPA.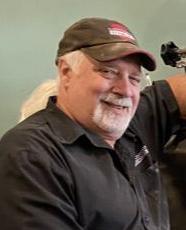 "The first brew went very, very nicely," Nelson said. "For me, the excitement was coming down here."
For Andy, it was the reverse: "I got to go up there and talk about German pilsners. It was a ton of fun."
Nelson said he had a blast growing up in Racine. He graduated Horlick High School in 1973 and the City of Racine still holds a lot of great memories for him.
"It's a hoot coming down," Nelson said of visiting the area. The Molinas have been lifetime residents of Racine and opened their brewery in 2017.
Nelson has been making beer for a living since 1978. He starting working at Wisconsin Brewing Company in 2012.
Nelson approached the Molinas with the idea of a collaboration because "I really would like to brew in my hometown," he said. "Angie and Andy have created a nice brewery here that's cool and funky and inviting and unique. I was impressed with their business and beer. It's been so awesome for me to come down and work with these guys."
The partnership has been enjoyable for the Molinas as well: "Collaborations are fun," Andy said. "It's created good comradery."
Naming the beer
Sometimes the hardest part of releasing new beer is coming up with a creative name that hasn't already been taken by another brewing company, Andy and Nelson said.
The German pilsner will be called "Papen Pils," named after Andy's mother's maiden name, Papendieck (pronounced poppin-dik).
Andy said he doesn't expect to know what the flavor notes are until the beer is finished.
"Hops can turn out differently, mixed with different beers and brands, so it can be hard to judge. We'll know in six weeks," Andy said. "It should just be a traditional German pilsner."
The hazy IPA beer is Nelson's recipe and will be named "Eyebrows," because "Zappa hops" will make the new-age Americana beer come alive, Nelson said, or "put the eyebrows on it."
A foamy substance in the process of being converted into a hazy IPA beer is shown from the top of the mash tun on Thursday at Racine Brewing C…
Zappa hops are named after the legendary late rock musician Frank Zappa and have flavor notes of tropical fruit, citrus, spice and pine, according to Northern Brewer.
"I don't know what these hops taste like," Nelson said, laughing. "We just hope this beer has a good personality."
Beer should be an adjunct to life, Nelson said: "It should be a good friend and companion, just like your wife."
In Photos: Racine's 2021 St. Patrick's Day
Decorated house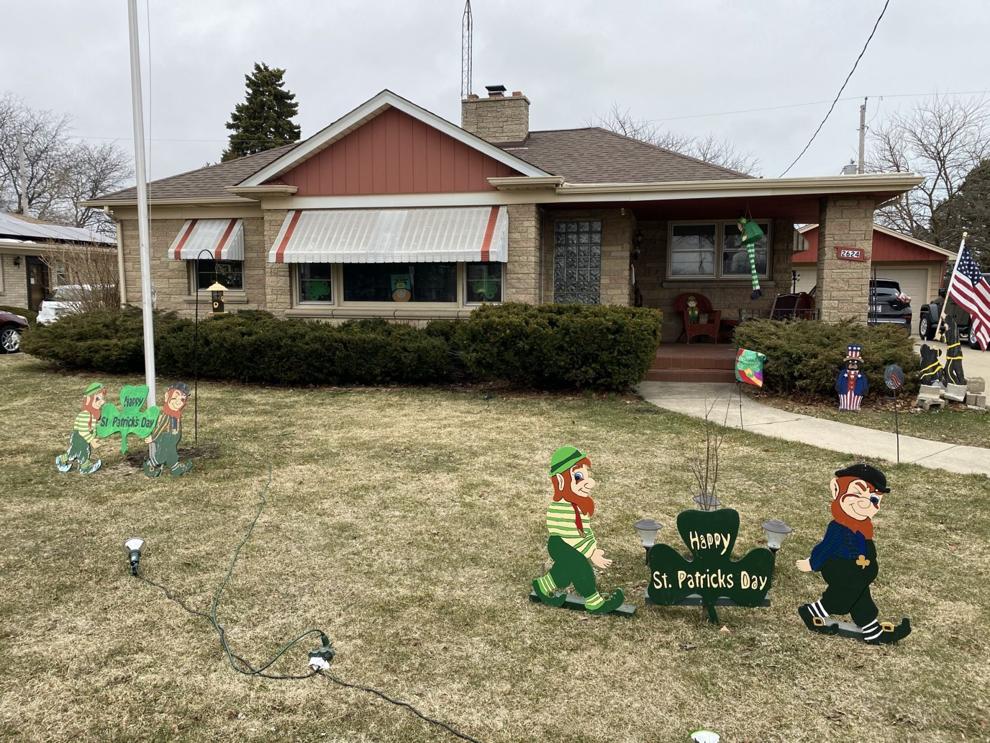 Luck of the Irish... dinosaurs?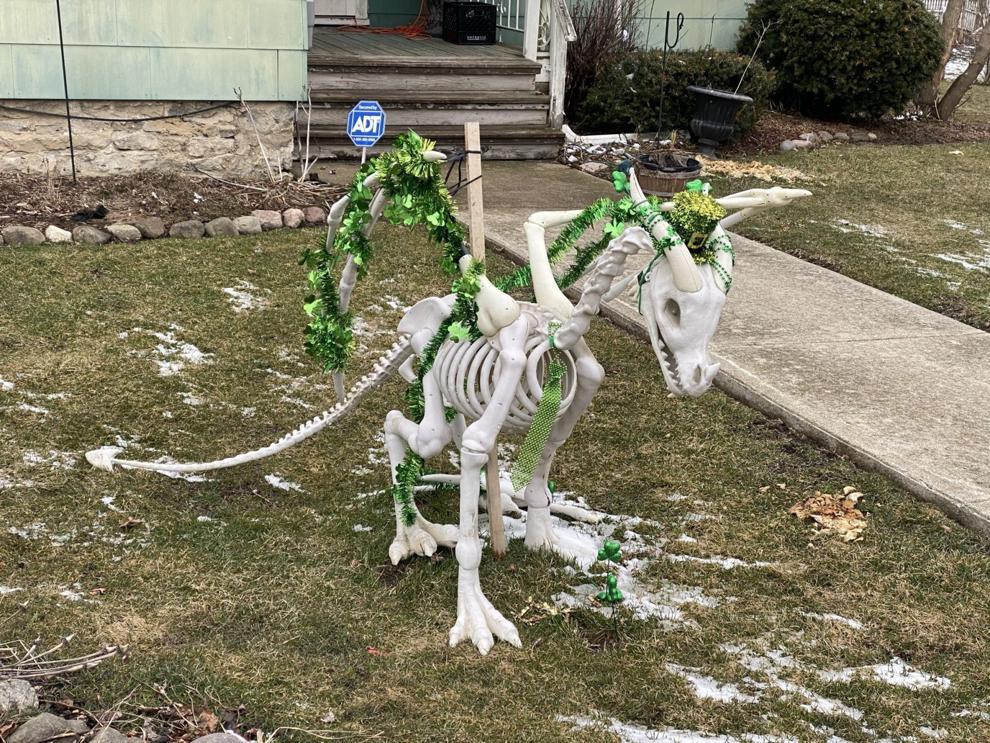 Customers at The Ivanhoe Pub & Eatery
Customers at The Ivanhoe Pub & Eatery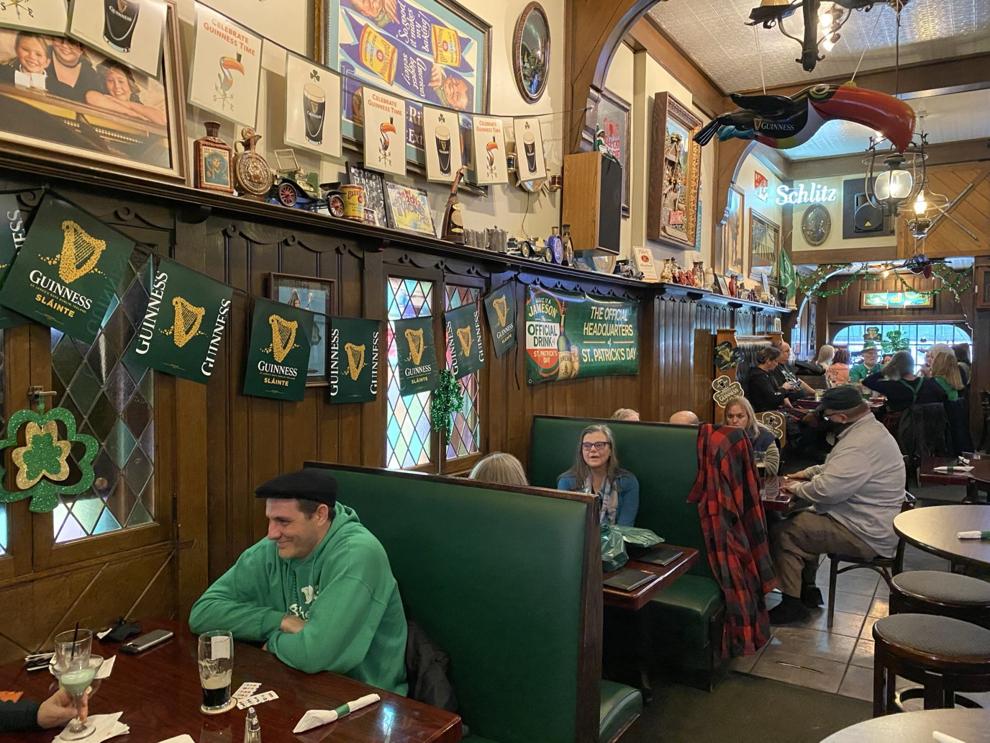 Wearing, and Paying, of the Green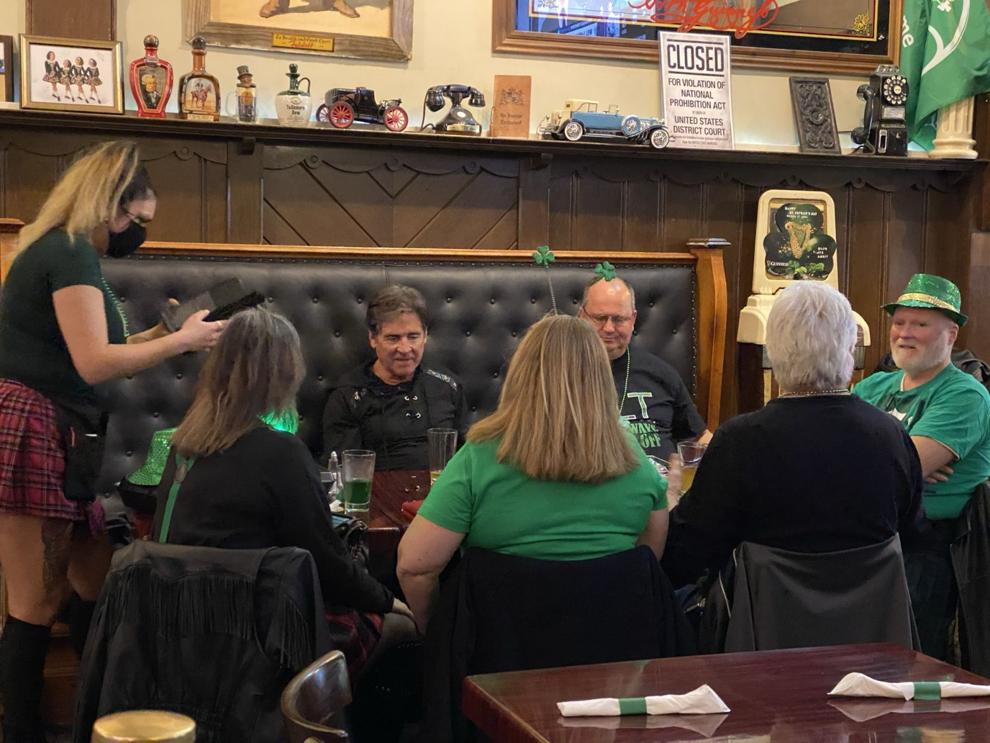 Bartenders at The Ivanhoe Pub & Eatery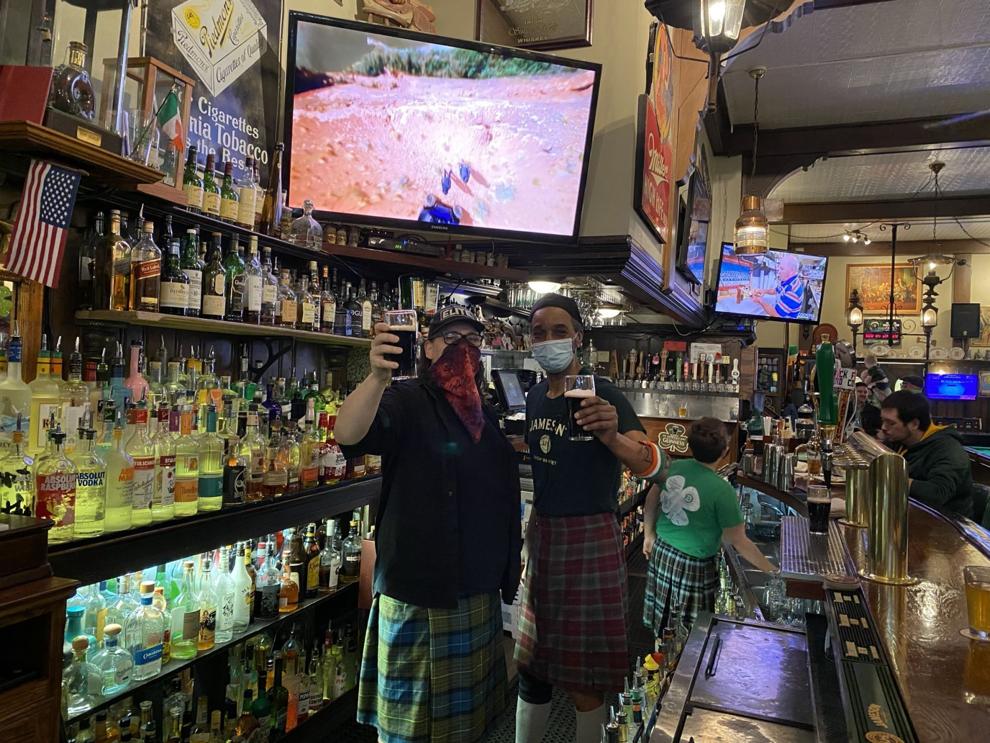 Servers at The Ivanhoe Pub & Eatery
Kewpee Sandwich Shop getting food ready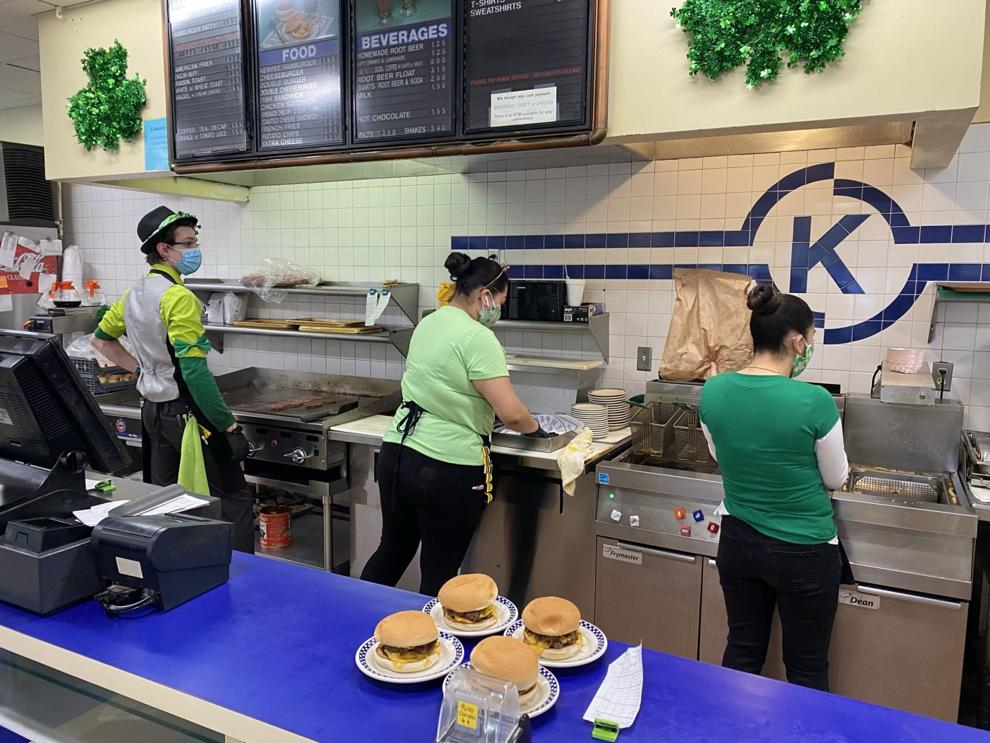 Kewpee Sandwich Shop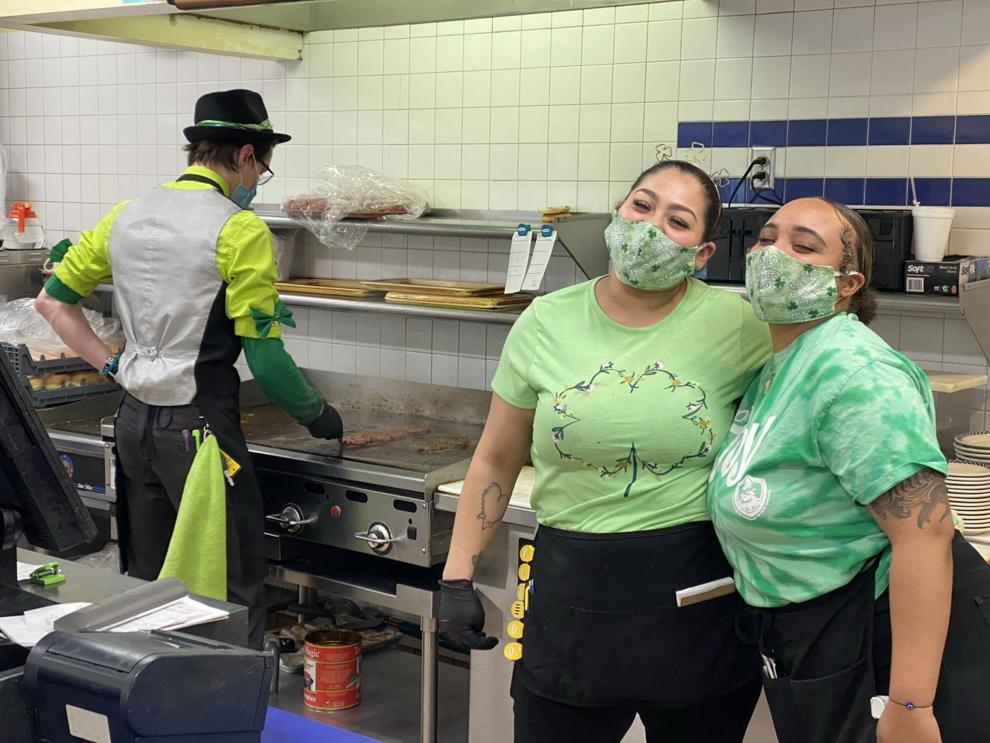 Bartender and three Irish Car Bombs
Marci's on Main Irish Car Bomb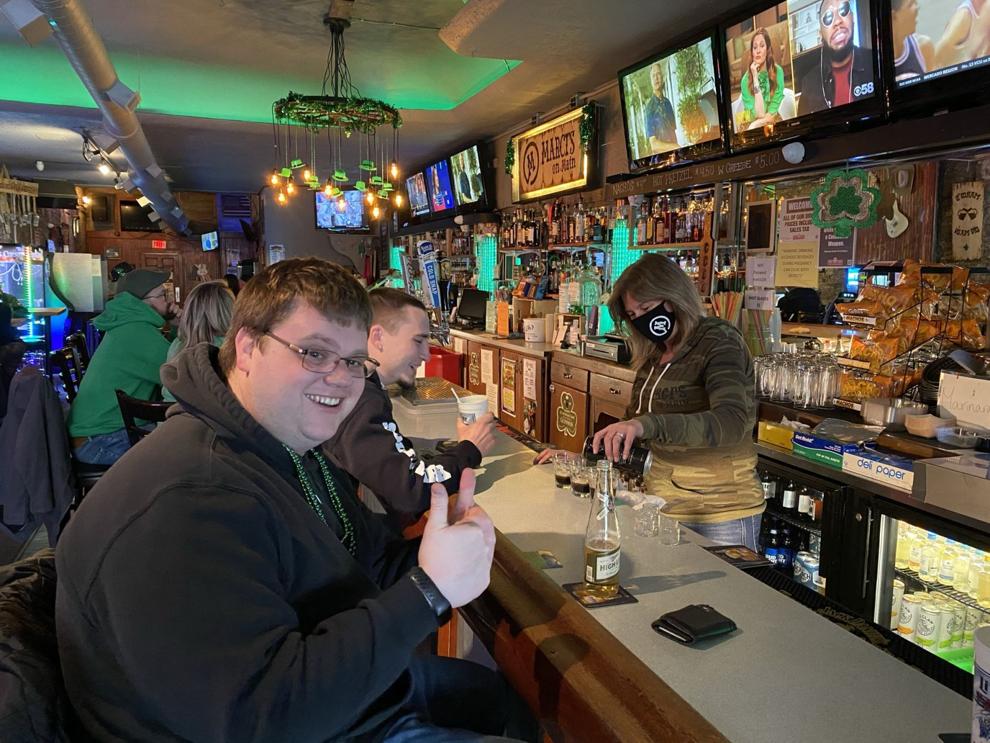 Marci's on Main green beer