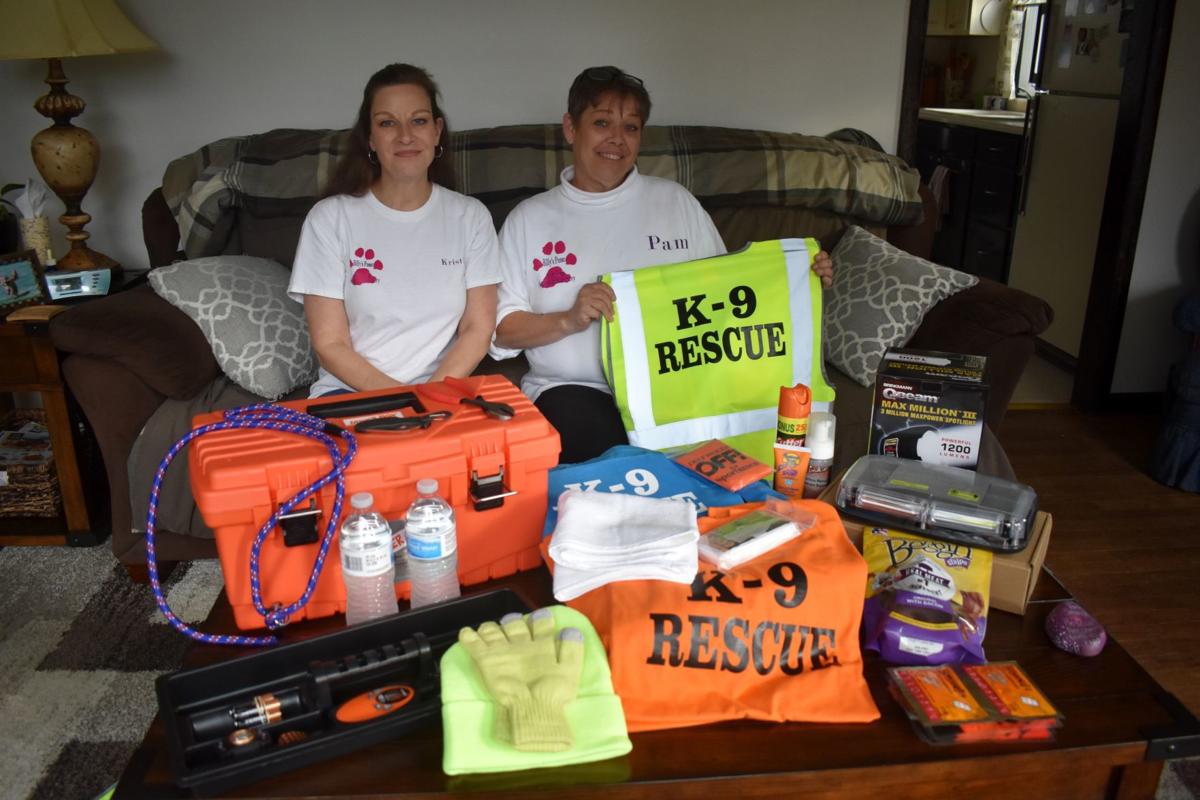 RACINE COUNTY — After Billy's Posse did the Sheckles family a huge favor, the family returned the favor in a big way.
In early November, the all-volunteer group Billy's Posse set about trying to find and capture Crash, a German shorthaired pointer belonging to Don Sheckles of Racine. It took 15 days, but the group succeeded.
Then, a week later, came the happy surprise for Kristin Wilson, Pam Avery and the rest of Billy's Posse. The Sheckles family, which owns D&D Vacuum Sales & Service, 1353 Washington Ave., asked the women to stop by.
You have free articles remaining.
There, the Sheckleses presented the women with four sturdy toolboxes fully stocked with materials to aid the group's dog searches. As they started opening the boxes, Wilson said, "It was just 'wow' after 'wow' after 'wow' after 'wow.' "
Each toolbox contained a slip lead, walkie-talkies so the searchers won't have to drain their phone charges, extra batteries, a headlamp, a knife, a wire cutter, touch-tip gloves, a winter hat, a towel, a safety vest with pockets and "K-9 RESCUE" on the back, a lightweight backpack with reflective strip and "K-9 RESCUE," dog treats, a flashlight, a water bottle, bug spray, sanitizer, a rain poncho, handwarmer and sunscreen.
Two of the kits have powerful flashlights, a large spotlight and a magnetic car-mount flashing safety light.
Avery said: "It's just amazing."