MOUNT PLEASANT — The Ricchio family has held property in the village for more than 100 years, but three houses on their homestead — including a historic farmhouse that could date back to the 1800s — will be torn down as part of the controversial widening plan for Highway KR, should it come to pass.
And they have made their peace with that.
Joseph Ricchio, 61, and his sister Germaine Jones, 71, speak fondly of growing up on about 30 acres, running through the wetlands and playing basketball almost every night. And more recently, Ricchio reveled in tapping the property's ancient maple trees with his son and getting what seemed like an endless supply of syrup.
Although the siblings' rural upbringing was a slice of heaven to them, it was another thing entirely to be jolted awake by the sound of yet another car crash in their front yard, which is just west of the Union Pacific Railroad tracks.
"Every tree in front of my mom's house has been hit once, twice, three times from accidents," Ricchio said. "Thank God nobody's died in front of us."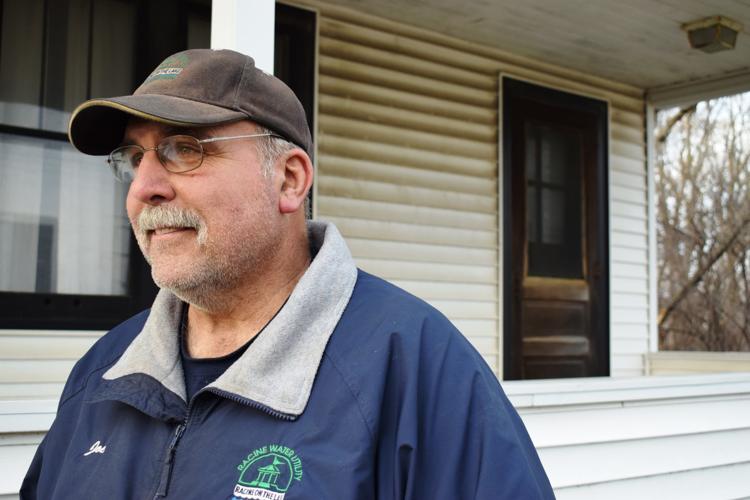 In front of one of the houses, large black patches dot the lawn. Where each patch is, there used to be a tree that was an unfortunate victim of a crash and subsequently died, Ricchio said.
The KR project — tossed as an idea for decades but expedited by the Foxconn Technology Group development — would transform a 2.8-mile stretch of the current two-lane rural road into a four-lane urban divided roadway with a median, a shared-use path and railroad overpasses for safer travel over the Canadian Pacific and Union Pacific tracks.
The project, spanning from 400 feet east of Highway H to just east of Old Green Bay Road, is funded by $59 million from the Wisconsin Department of Transportation. Racine and Kenosha counties are in charge of acquiring the 68.9 acres of land called for the in the current plans, and the process could result in eminent domain.
The Ricchio houses — one the family sold, one that Jones' daughter now lives in and the historic farmhouse, which the family now rents out — would all be torn down to make way for the Union Pacific overpass as the project is currently planned.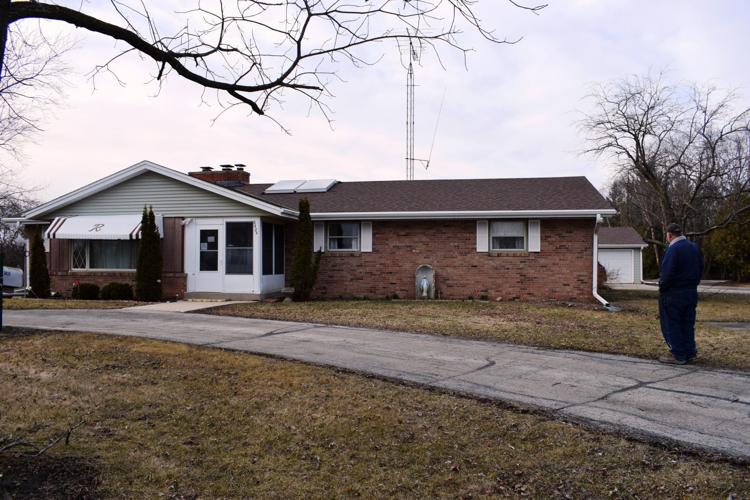 "I'm not ecstatic about it, but I know it has to happen," Ricchio said.
Just last year, a car hit another tree in front of the house that Jones' daughter lives in. A few pieces of debris are still scattered around the tree and a large gash is taken out of the trunk where the car hit.
'You can't keep the road like this'
As they stood in the yard on Thursday, Jones and Ricchio recalled countless accidents they have witnessed or nearly been involved in. They watched as car after car sped past, noting how traffic has starkly increased since they were young.
Traffic on this stretch of KR is currently 9,000 to 9,500 vehicles per day, and the number is expected to double by 2042, according to the DOT. With blind hills near the tracks and virtually no shoulder for vehicles to safely pull off the road, the crash rate is 140.2 crashes per 100 million vehicle miles — greater than the statewide safety threshold of 115.9 crashes per 100 million vehicle miles.
"This is nonstop," Ricchio said. "You can't keep the road like this."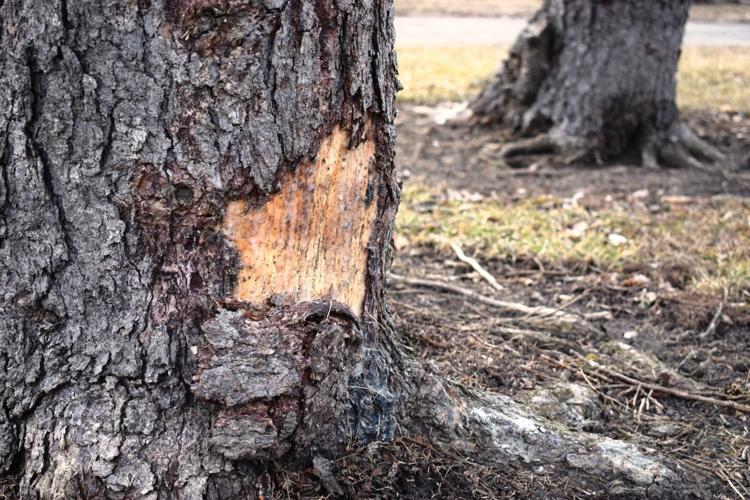 Farther east down the road, neighbors are unhappy to be potentially losing large swaths of their front yards to the project.
Leslie Maj, who has become the reluctant face of the backlash against the project, moved to her house just west of 56th Avenue on the north side of KR with her husband less than two years ago.
She has staked out her yard to show how much of it would be taken under the current project plans and also planted a 4-foot-by-8-foot sign that reads "KR ROAD EXPANSION: Stop Taking our Hard-Earned Land" at the edge of her yard.
Maj's house sits about 125 feet back from the roadway. With the current plan, it would sit about 25 feet from the edge of the multi-use path. If the plan remains the same, "this home no longer has any value to me in terms of quality of life," she said.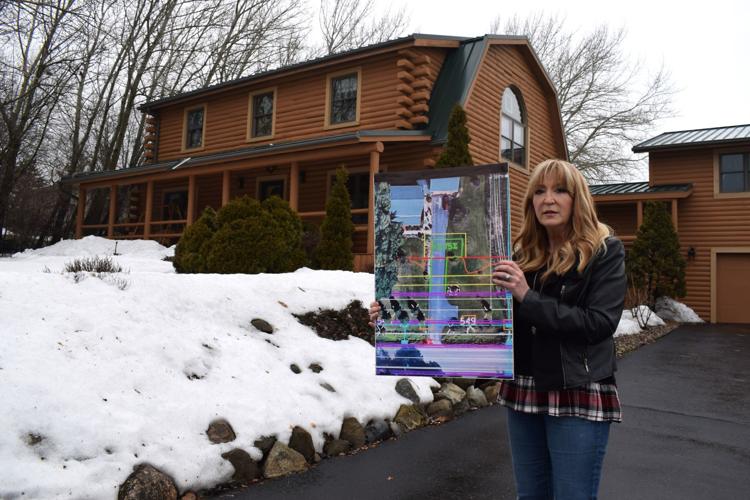 "We bought this house … to live in through our 60s and our 70s and — God willing — our 80s, or until we can't walk up the stairs anymore and our kids put us in a nursing home," said Maj, who just turned 60. "And I just don't know if I have another move in me. This move about killed me."
A consistent group of protesters has attended Racine and Kenosha county meetings urging county supervisors to take a step back and consider more residents' concerns before taking any action on the project. Maj has spearheaded the effort, even bringing Racine County Executive Jonathan Delagrave to her house to speak with a group of residents.
"I would say the majority of us that are impacted by this are accepting of four lanes," Maj said. "What we aren't accepting of is this massive footprint … we're looking for compromise."
Directly east of Maj is Helen McCrossen, who stands to lose about 100 feet of her front yard. She does not want four lanes but would like the shoulder widened.
"We paid a lot of money for our house," McCrossen said. "I don't want somebody to come along now and think they can cut a piece of the pie and take what they want. It's not fair and it's thievery."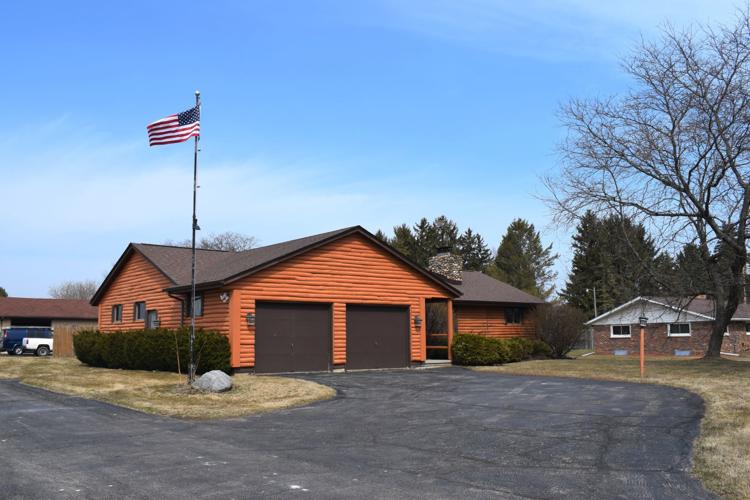 Also of chief concern to area residents is the speed limit, which currently sits at 45 mph. Many have said they want it lowered to 35 mph, but an agreement between the DOT, Racine County and Kenosha County signed April 16, 2018, specifically states the road will remain 45 mph.
"It's designed with a 45 mph speed limit, so it's designed to accommodate that speed," said Brett Wallace, the DOT's director of transportation for southeast Wisconsin.
Carol Rannow, who has lived on the Somers side of KR for 30 years, said she wants a four-lane road but is afraid it will encourage drivers to travel at dangerous speeds if the limit stays at 45 mph.
"We can have a four-lane road here, but let's make something acceptable to the residents here," Rannow said, adding she would prefer a 35 mph speed limit.
Ricchio agreed the speed should be lowered, but said he was still on board with the project as proposed because residents will "gain safety, No. 1," he said.
"Nobody likes losing your home to do it (improve the road)," Ricchio said, "but it's not like we're giving it up for nothing."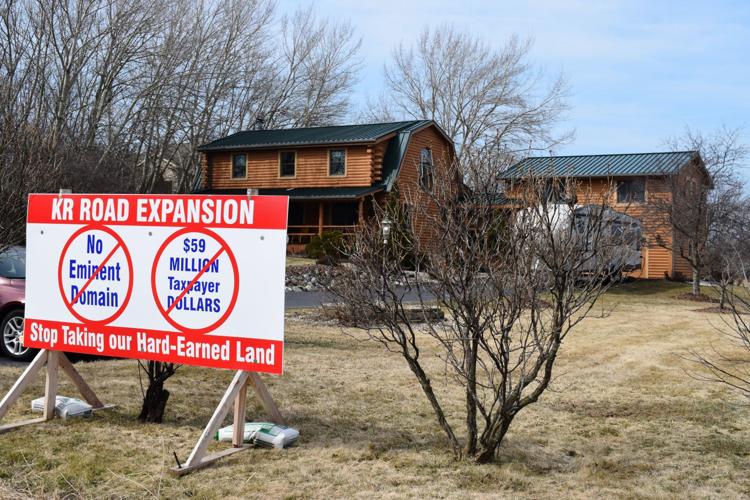 Farmhouse dates back
The Ricchios' farmhouse has been updated over the years, but it dates back to the 1800s, they said. The earliest available records from the federal Department of the Interior show a man named Oliver Lynch purchased 398 acres — which encompassed the Ricchio homestead — from 1840 to 1843, but it is unlikely the house dates back to that time, according to Chris Paulson, executive director of the Racine Heritage Museum.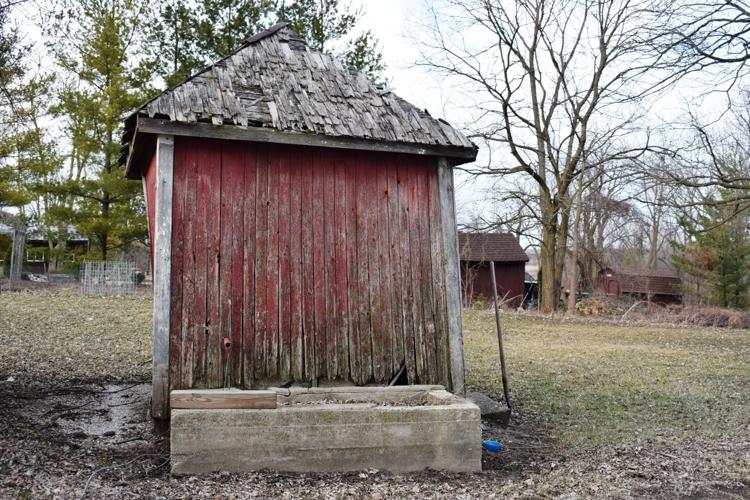 Because the foundation includes bricks and the house has a basement and porch, it would likely be from the very late 1800s or very early 1900s, Paulson said after seeing photographs of the exterior. The Journal Times was not able to access the house's interior because the Ricchios rent it out now.
Regardless of how old it is, the Ricchios will learn the house's fate in the near future. Kenosha County's Public Works Committee meets 6:30 p.m. Monday at the Kenosha County Center, 19600 75th St., Bristol, and will discuss a resolution to begin acquiring the land needed for the widening, the counties jointly announced Friday.
Racine County's Joint Executive and Public Works, Parks and Facilities Committee will discuss its own resolution, which was kicked back to committee by the County Board, on April 25.
Ricchio said he is ready for whatever may come, even if it is bittersweet.
"When they tear these down, I won't be here to watch," he said. "There's no way."
Correction: Leslie Maj's house sits 125 feet from Highway KR.