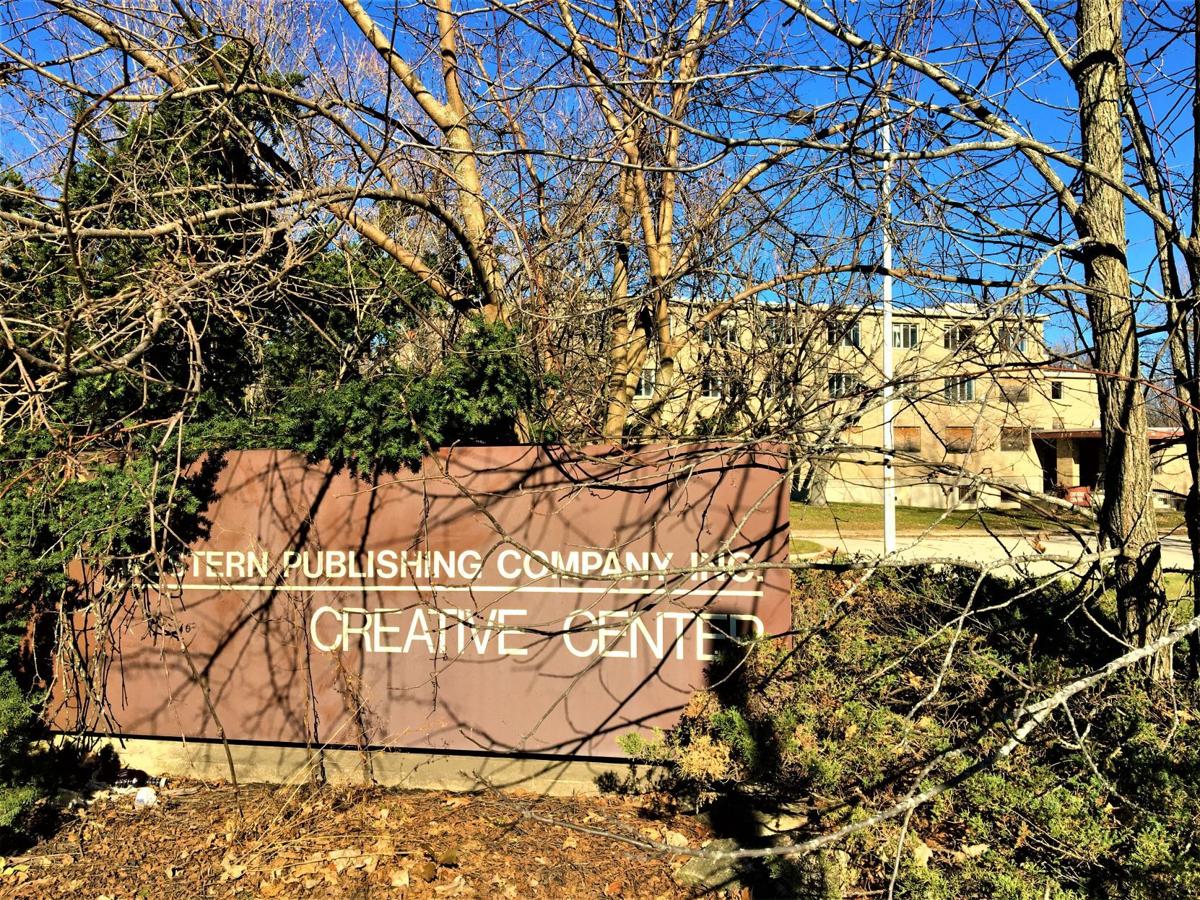 CALEDONIA — Ambitious development plans floated in 2018 by Milwaukee's Inspired Real Estate Developers for the market rate housing redevelopment of the abandoned Western Publishing Co. Creative Center and former Olympia Brown School/R.E.A.L. School failed to materialize. That dashed local hopes for the long-anticipated revitalization of the neighboring eyesore lakeside parcels, now owned by the Village of Caledonia.
Combined, the three sites in Tax Increment District 5, created in 2019, comprise a 20-acre lakefront diamond-in-the-rough ripe for redevelopment.
On Monday, Caledonia's village board approved the requested zoning district amendments, certified survey map reconfigurations, and amendments to the Multi-Jurisdictional Comprehensive Plan for Racine County: 2035 to allow razing of the dilapidated, empty properties and replace them with a proposed multi-family residential condominium development project.
The project — led by West Allis-based Cardinal Capital Management Inc., under the limited liability company CCM-Caledonia, LLC — is to be known as Waters Edge Place.
Cardinal Capital Management is proposing to develop 280 total condominium units on the 20-acre lakefront site, inclusive of 64 townhomes and 216 multi-family units. To reach those totals, the company is planning to build three six-story, 72-unit lakefront towers that would encompass 144 one-bedroom units and 72 two-bedroom units; in addition to 18 townhouse buildings encompassing 36 two-bedroom and 28 two-bedroom and den units housed in a mix of eight four-plex and 16 two-plex buildings.
History
The 66,000-square-foot, four-story Western Publishing Creative Center, 5945 Erie St., has been vacant since the mid-1990s. Located at 5915-19 Erie St., the school building went dark after the R.E.A.L. School relocated in 2017 to 10116 Stellar Ave. at the Renaissance Business Park in Sturtevant; Olympia Brown had relocated the year prior.
Both facilities once comprised the heart of the old Dominican College of Racine (1864-1974), with the Western Publishing Co. Creative Center once occupying the former college dormitory, while Olympia Brown once occupied Dominican's former 138,000-square-foot academic building.
As far back as 2007, a tax-increment finance district had been established for the decaying Western Publishing property in the hopes of paving the way for a proposed $14.4-million high-end condominium development. But the condo project never got off the ground, in part because of the Great Recession. That TID was dissolved by the Caledonia Village Board in 2012.
Public hearings held
With West Allis-based Cardinal Capital Management interested in constructing Waters Edge Place in place of the aging Western Publishing and Olympia Brown facilities, the Caledonia Planning Commission held a public hearing Monday on land use amendments and rezoning requests that would lay the groundwork for the long-awaited redevelopment of the idled parcels.
Only two email public objections were raised by neighboring property owners — Roseanne Worrell and Kevin Milaeger.
"I am very opposed to this plan," Worrell wrote. "One, it packs as many people as possible into one of the last lakeview parcels left in Caledonia. Two, it forever destroys the quaint, tranquil environment currently present. Three, it has the potential of being an empty box project as it requires hordes of people to move in. Four, it lowers the value of the existing homes in the area. Had this plan been completed when I purchased my condo over 25 years ago, I would not have bought it."
Said Milaeger in his email, "I'm opposed to the development as it is currently planned. I think it is way too dense. I would be in favor of the larger buildings, but no more than three stories tall, and even that is really too tall. This would be a huge increase to the amount of traffic in the area, I don't think anybody wants that. I think the six-story buildings would look way out of place. Also, I'm not convinced that Caledonia and Racine County needs a development on this scale, especially in our area. I don't see people clamoring to buy at the other recent development on Erie Street."
In Planning Commission discussions, trustees Frances Martin and Tom Weatherston noted that it was their understanding that development of Waters Edge Place by CCM-Caledonia, LLC would be phased as driven by demand. The Plan Commission forwarded its 4-0 approval regarding recommendations in favor of the Comprehensive Land Plan amendment to the village board prior to trustees approving the changes Monday.