RACINE — Any way you slice it, Tuesday was National Pi Day.
The day was coined by Larry Shaw, who worked at the San Francisco-based Exploratium science museum, in 1988.
Pi Day is named after the mathematical constant that is the ratio of a circle's circumference to its diameter. The starting digits for pi are 3.14, which reflect Tuesday's date of March 14.
Shaw organized a march with staff around a circular space in the museum before they ate fruit pies, a celebration that endures to this day, well after Shaw's death in 2017.
While National Pie Day, the day to celebrate the classic baked good, is Jan. 23, eating the dessert is considered a tradition on March 14 as well.
Baking soon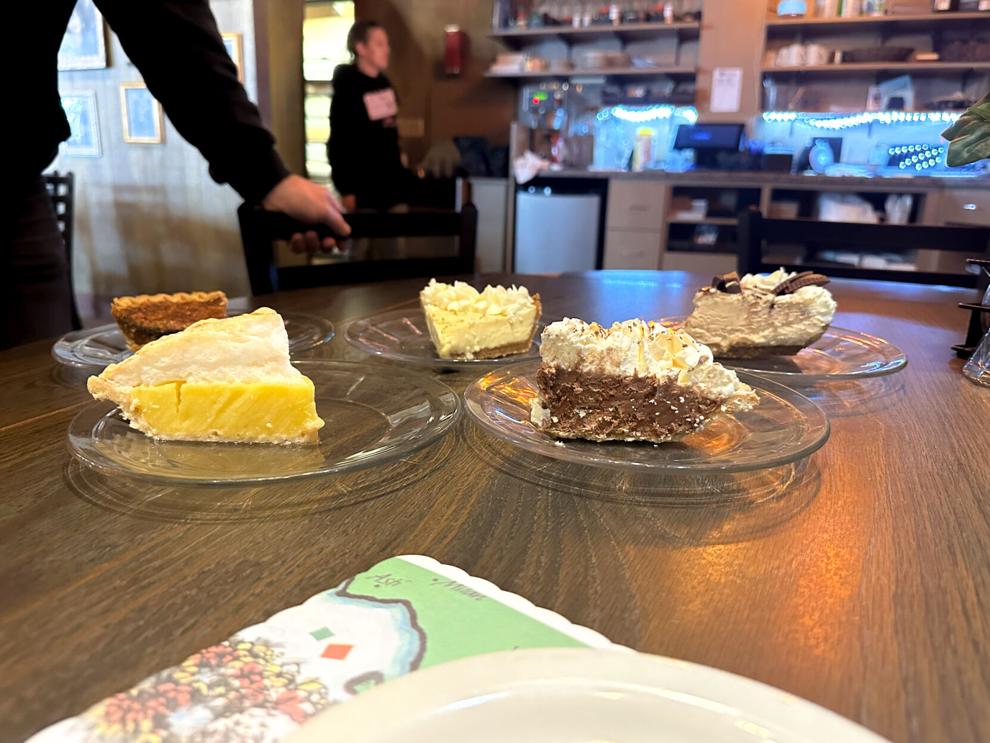 Lisa River's homemade pies are currently being sold at Wells Brothers, 2148 Mead St., Mount Pleasant, and at Milaeger's Great Lakes Farmers Market, 4838 Douglas Ave., Caledonia, but she hopes to soon be serving the treat in a place of her own.
She plans to open Mrs. River's Bakery and Smokehouse at 9604 Durand Ave. in Sturtevant later this year.
Rivers has more than 100 pie recipes, such as key lime and lemon meringue. Rivers also plans to have a smokehouse at the location, with favorites like smoked salmon and meatballs.
The pies will still be available at Wells Brothers once the bakery and smokehouse open.
3 galette recipes from TikTok to take to your next dinner party
1. Squash Blossom Galette
TikTok creator @justine_snacks kept this galette recipe simple by using a small blender instead of a food processor. The minimal ingredients allow the seasonal squash blossoms to shine.
2. Blueberry Chamomile Galette
This sweet galette recipe from @halfbakedharvest uses ripe in-season blueberries and a chamomile infused honey for a delicious summer treat. 
3. Fig and Goat Cheese Galette
Can't decide between sweet and savory? Try this fig, shallot, and goat cheese galette from @jalenlynette for the best of both worlds.