Gov. Tony Evers said Monday that a requirement for all Wisconsinites to get vaccinated against COVID-19 is "not going to happen" and that he believes "frankly, it won't happen anywhere in the country."
He made those comments during a virtual interview with The Journal Times Editorial Board on Monday afternoon, two weeks after he vetoed a bill that would have banned a state-mandated vaccine requirement.
"At the end of the day, it is an individual choice," Evers, a Democrat, said of the decision to be vaccinated.
Evers' statement on personal choice echoes something U.S. Sen. Ron Johnson, R-Wis., has come under fire for saying in a recent radio interview, although Evers and Johnson approached the topic with different tones and perspectives.
"What do you care if your neighbor has one or not?" Johnson said to conservative talk radio host Vicki McKenna on April 22. "I certainly am going to vigorously resist any kind of government use or imposing of vaccine passports ... that could be a very freedom-robbing step and people need to understand these things."
Veto on mandate
In a minor episode of Evers' ongoing feud with the Republican-majority Legislature, the governor on April 23 vetoed a bill that would have prohibited the state Department of Health Services and local public health offices from requiring individuals to receive a COVID-19 vaccine.
Evers said in his veto messages to that bill and others that were vetoed — including a veto on a bill that would have made it illegal for government bodies to limit religious gatherings — that he objected to the bills because they limited his ability to respond to the pandemic.
Those vetoes had little real immediate effect, as there is no state order limiting how many people can gather in churches or any indoor venue although there were some limited local ordinances. There also are no mandates in place from state or local health officials requiring vaccines for the general population.
Employers can still require vaccinations for their employees, with exemptions for medical or religious reasons.
Vaccine demand
Evers noted Monday that demand for vaccinations is "now on a plateau" statewide and nationwide. "We're still vaccinating thousands of people every single day and I think we'll be doing that for some time," Evers said. "It's going to take a little while before we reach herd immunity."
Health experts overwhelmingly agree that vaccines are the way out of the pandemic that the DHS reports has caused the deaths of 6,904 Wisconsinites and 347 in Racine County as of Monday.
While approved-for-use vaccines have been shown to be more than 90% effective at preventing serious illness from the novel coronavirus and are now readily available for everyone ages 16 and above, many doses are waiting to be used. The public is in less of a rush to get vaccinated than early adopters were in December, January and February when the supply of vaccines was more limited.
As of Monday, according to state data, 44.4% of all Wisconsinites and 40.8% of Racine County residents have received at least one dose of a COVID-19 vaccine.
PHOTOS AND VIDEO: Getting vaccinated at Festival Hall
Free parking near Festival Hall for those getting vaccinated
Vaccinations at Festival Hall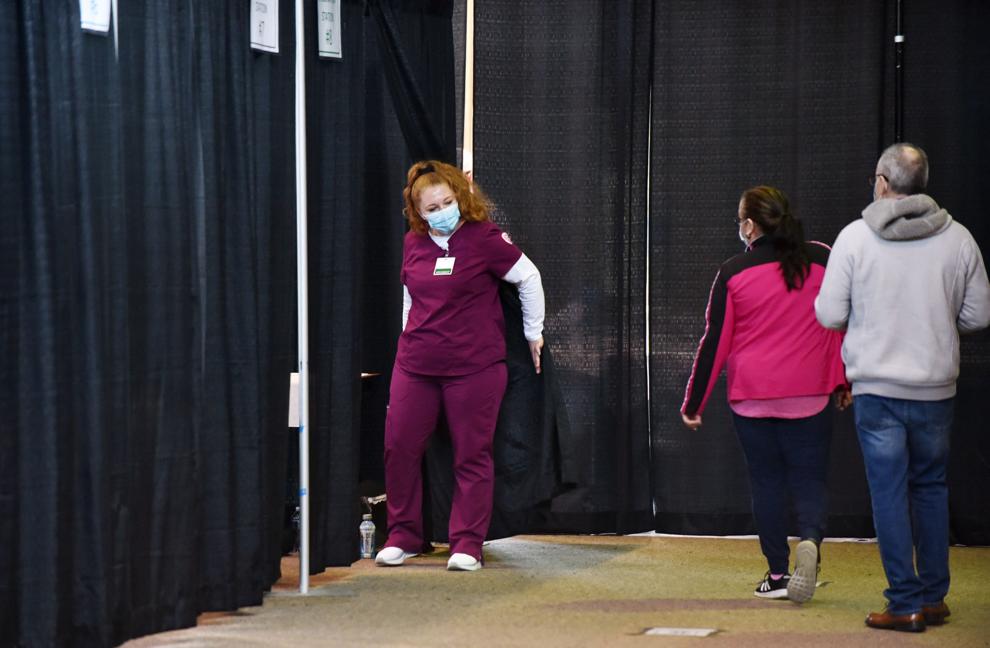 Temperature check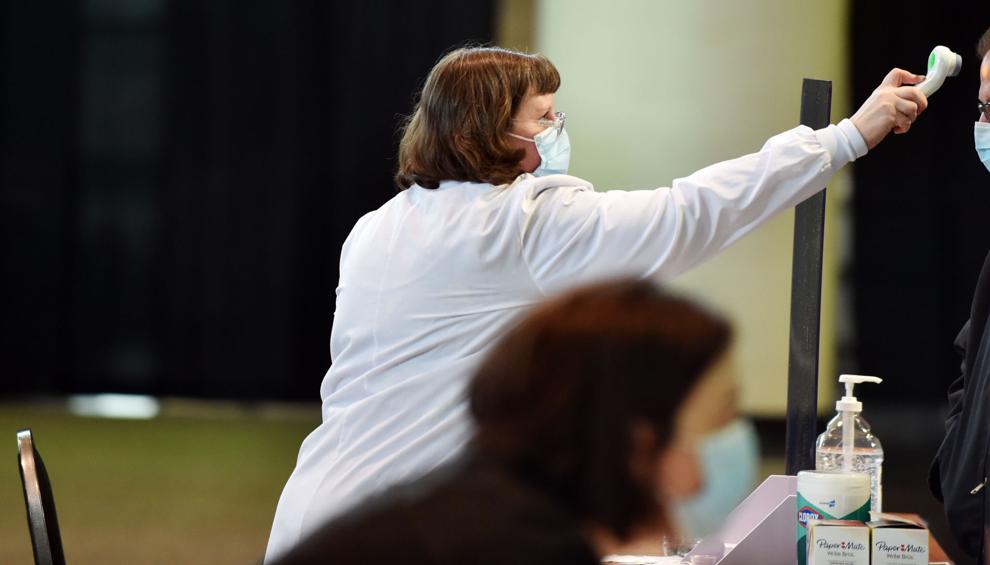 Vaccinations at Festival Hall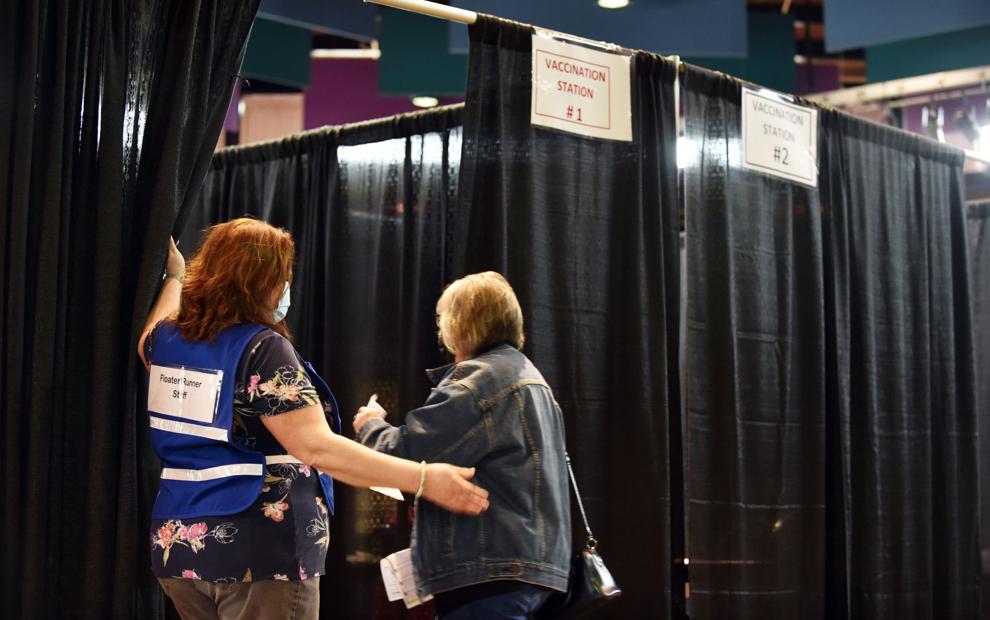 Cleaning before the needle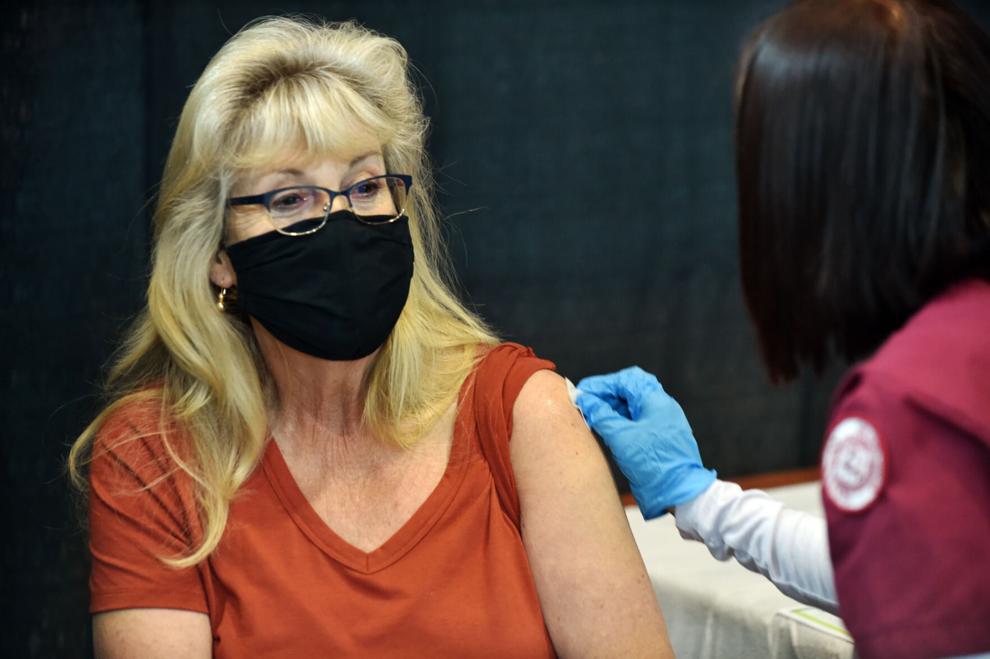 Watch now: Cindy Evans says "I want life to be back to whatever normal will be"
Vaccinations at Festival Hall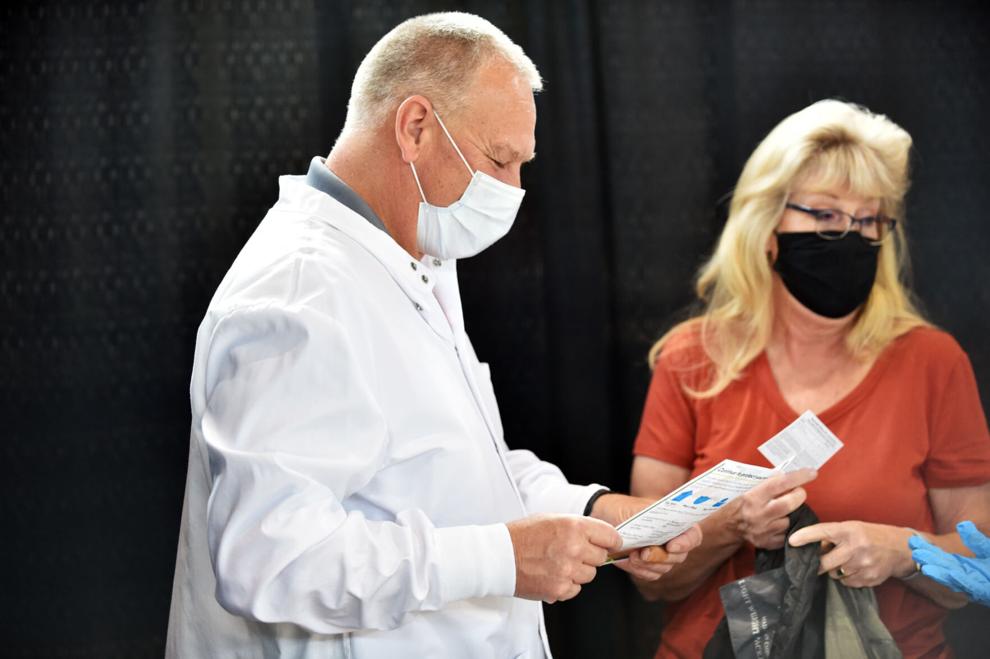 Vaccinations at Festival Hall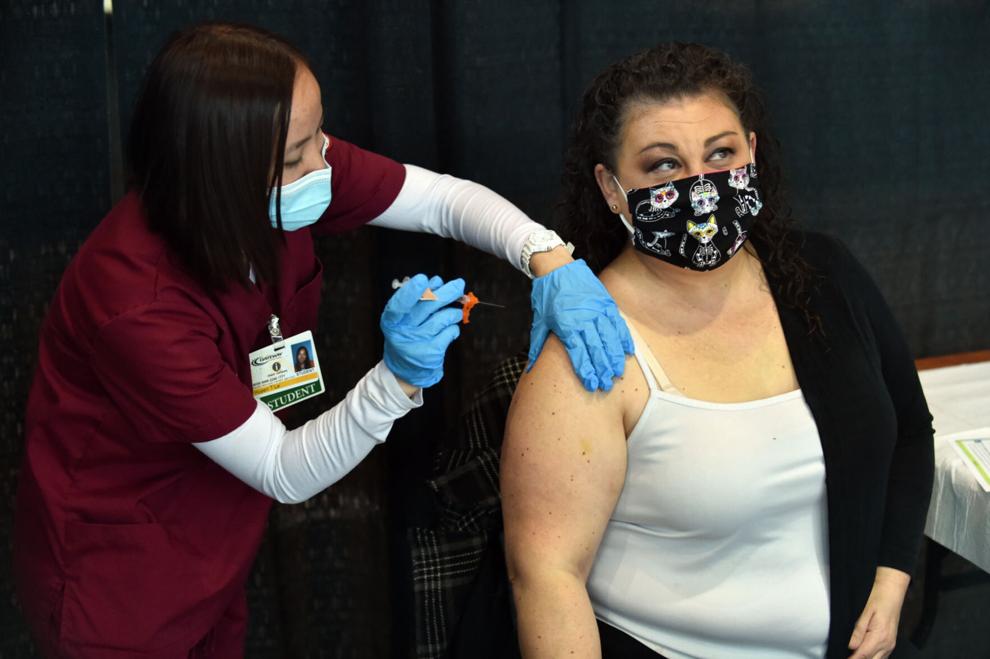 Watch now: "I'm really, really relieved," says Roxanne Shuebel of Racine after getting her second COVID-19 vaccine shot
Trapp Goldbourne after getting his first dose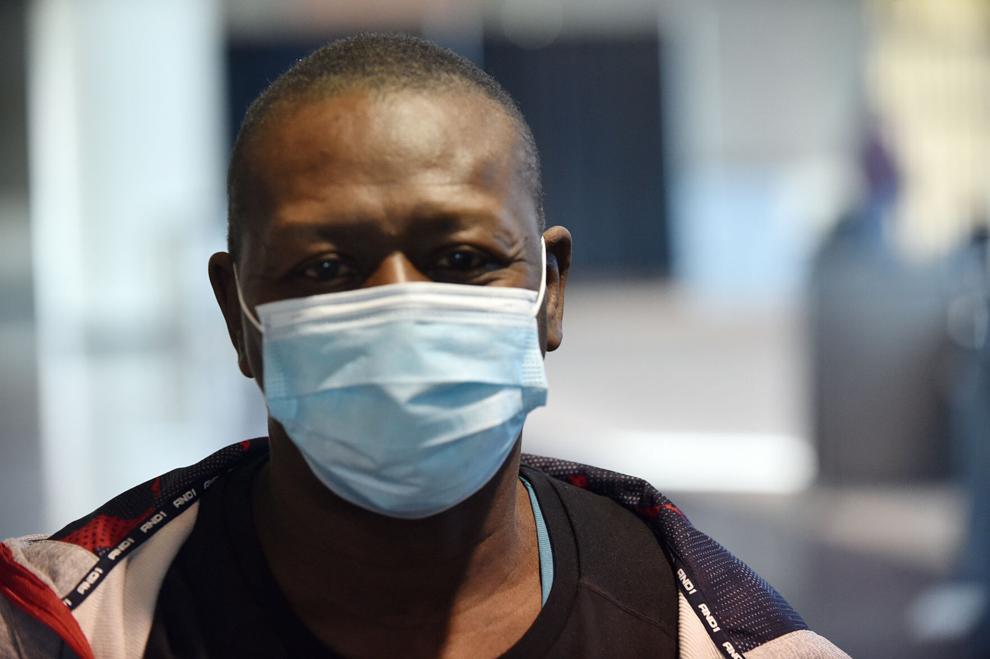 Candies and stickers for the vaccinated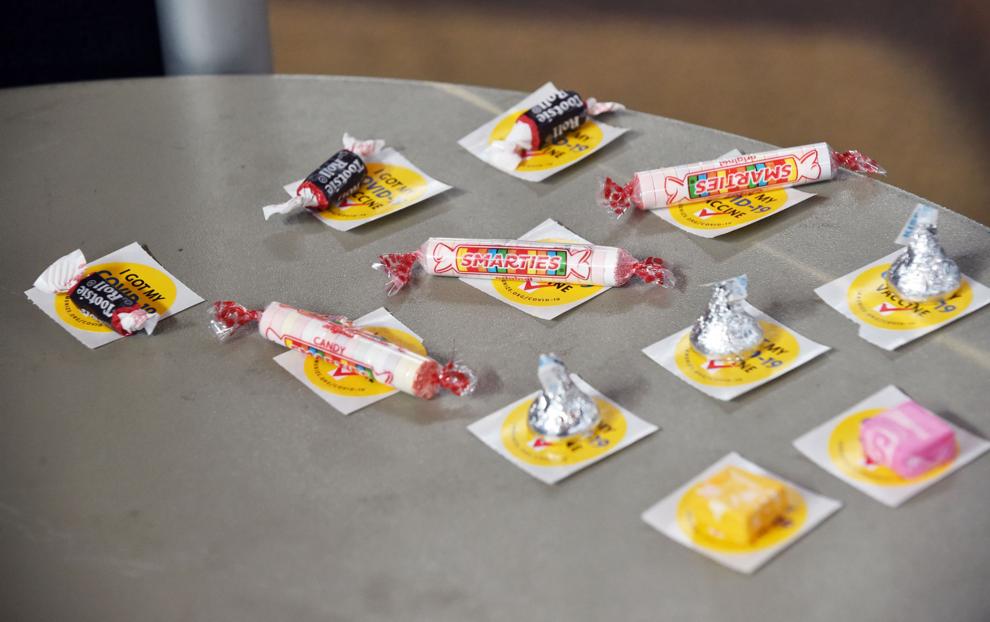 Vaccinations at Festival Hall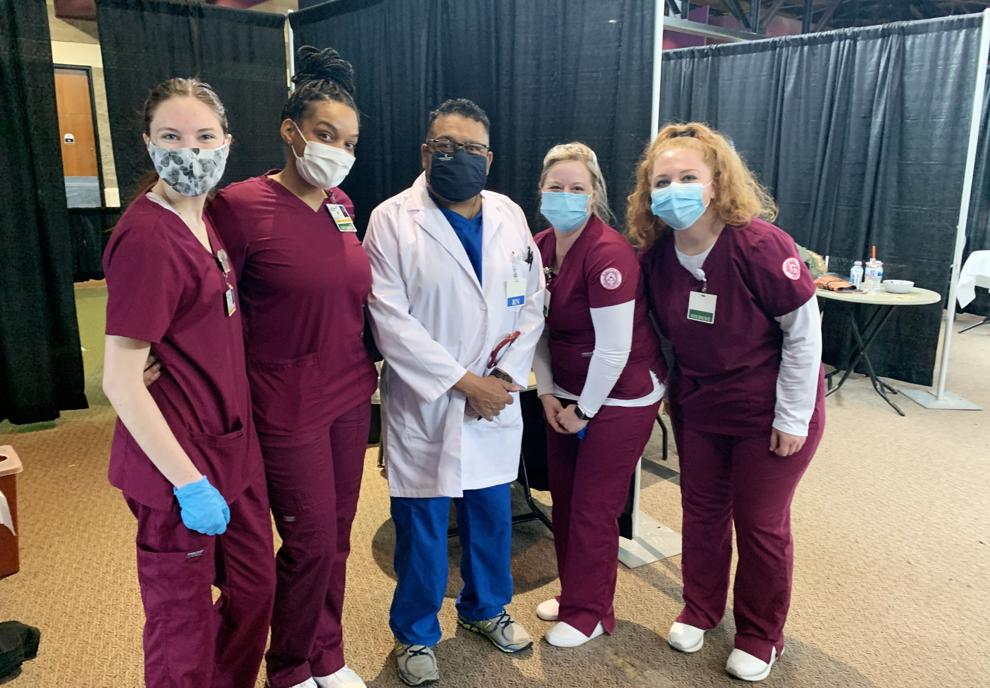 Larry Bannister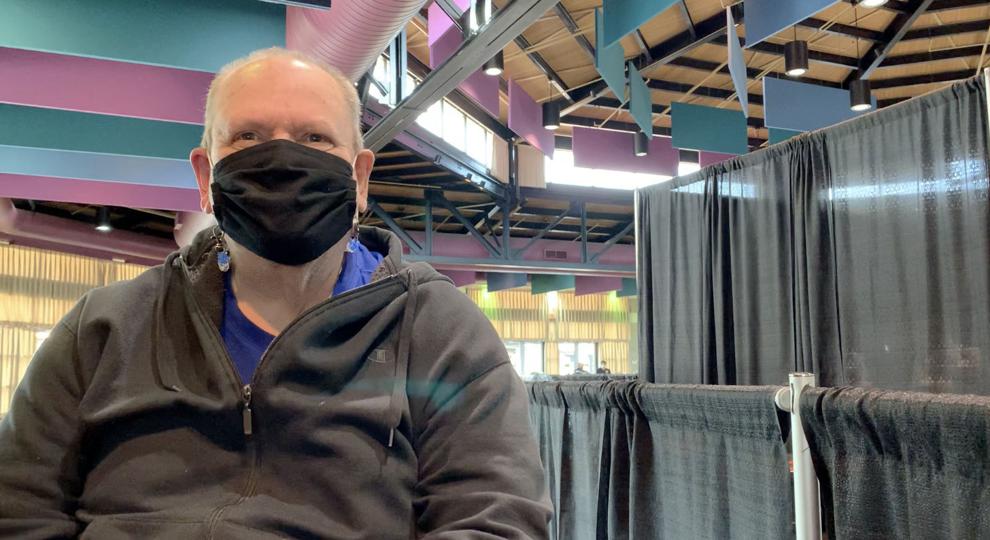 Watch now: Larry Bannister, who survived polio as a youngster, tells young people "Don't be stupid" and to get vaccinated against COVD-19
Vaccinations at Festival Hall