Gov. Tony Evers announced Monday that he will be issuing a "Safer At Home" order, effective Tuesday, March 24. It is expected to close all "nonessential" businesses. 
The order is to be issued after the state announced Monday afternoon there were 416 confirmed coronavirus cases in the state, five of which are in Racine County. There are a total of 33,404 reported cases in the nation. 
The county also issued two orders Monday, one requiring all long-term care facilities to lock down immediately and a second, requiring all first responders and emergency medical personnel to wear personal protective equipment, including face masks, goggles and gloves when responding to health emergencies. 
While first responders are currently equipped with protective gear, Racine County and the Racine County Emergency Operations Center are actively seeking and acquiring more personal protection equipment to ensure those working on the front lines are protected in the long term. Details on donations will be forthcoming.
The first order includes nursing homes, assisted living facilities and memory care facilities. Many facilities have done this already.
The order provides actions to take on visitor restrictions, healthcare personnel infection prevention strategies, resident monitoring and restrictions, general infection control, managing personal protection equipment and supply shortages, reporting to the health department, and requires documentation of residents who leave the facility for any reason.
The federal Centers for Disease Control and Prevention note that all nursing homes should assume that COVID-19 is in their community, including communities where it is not yet reported.
What is 'Safer at Home?' 
The specifics of the state's "Safer at Home" order, including a possible end date, have not yet been released and are set to be detailed Tuesday before the order is signed by Department of Health Services Secretary-designee Andrea Palm.
The order will be carried out by local law enforcement officers, including county sheriff's offices, according to Ryan Nilsestuen, the governor's chief legal counsel.
Evers said the decision was made after talking "with public health experts and with business leaders and local elected officials around the state. Overwhelmingly, the response I heard is that we need an all-hands-on-deck approach to stopping the spread of COVID-19 in Wisconsin ... The experts and the scientists made it clear to me that this is the way to solve this problem."
Last week, Evers said that he had hoped to avoid similar shelter-in-place orders issued in other states, including neighboring Illinois. On Monday afternoon, Evers said: "It's not something I wanted to do. It's not a decision I take lightly."
"You can still get out and walk the dogs — it's good exercise and it's good for everyone's mental health," Evers continued, "but please don't take any other unnecessary trips, and limit your travel to essential needs like going to the doctor, grabbing groceries or getting medication."
Evers added that "Folks need to start taking this seriously" regarding the pandemic. "We need an all-hands-on-deck approach to stop the spread of COVID-19 in Wisconsin."
Legislative reaction 
State Rep. Greta Neubauer, D-Racine, who said she has been practicing "social distancing" even before the state order, applauded Evers' decision.
In a statement, Neubauer said, "This is an important next step in keeping our community safe and healthy through the COVID-19 pandemic. These decisions are never easy, but if we all can limit our travel to only the most essential trips and limit our contact to our households, Wisconsin can flatten the curve. Together, we can keep our vulnerable neighbors and essential workers safer from COVID-19.
"In recent weeks, I have heard over and over from constituents in Racine that this is necessary to keep our community safe. Thank you, Governor Evers, for responding to their calls," Neubauer stated.
Meanwhile, Assembly Speaker Robin Vos, R-Rochester, criticized how Evers announced his "Safer at Home" order. 
"The governor's announcement has created mass amounts of confusion," Vos wrote, opening a pagelong statement Monday.
Vos said that the Legislature did not hear about the decision before Evers let the public know about it via Twitter just after 9:30 a.m. Monday.
"The governor's executive order came as a surprise to the Legislature," Vos said. "It was a complete reversal from his repeated assurances. It should be noted that legislative leaders have asked on a daily basis whether or not this was the direction the governor was headed, and we were told it was not."
The speaker continued: "For days, Gov. Evers took a measured approach and reassured business owners that a shelter-in-place order may not be necessary. Legislative leaders even complimented him for it. The governor's sudden change of course and lack of specific guidance have increased the level of uncertainty and anxiety in our state. The people of Wisconsin deserve clear communications during a public health emergency," Vos said.
416 cases in state 
Five people in Wisconsin have died from COVID-19 in Wisconsin, the Department of Health Services confirmed Monday afternoon.
The three most recent deaths all occurred in Milwaukee County. The first two deaths were in Fond du Lac and Ozaukee counties.
"These deaths are heartbreaking and compel us to work harder, together moving forward," Palm said.
Between Saturday and Sunday, the number of confirmed cases in Wisconsin rose from 281 to 381.
As of 1:50 p.m. Monday, 7,466 total COVID-19 tests had been completed in Wisconsin, with 7,050 coming back negative, according to DHS.
Milwaukee County still has the highest number of cases. The total count there was 204 cases on Monday, up from 182 cases on Sunday, and 126 on Saturday.
As for Racine County's other neighboring counties, Kenosha County has 12 cases, up from five on Saturday. Walworth County had three and Waukesha County had 31, according to state numbers released Monday afternoon. 
Thirty of Wisconsin's 72 counties have at least one confirmed case of COVID-19.
Drive-thru testing 
Ascension Health said Monday that it has officially launched drive-thru testing for COVID-19 in Wisconsin, including at one location in Mount Pleasant.
SC Johnson helped Ascension set up the testing location.
"Ascension All Saints Hospital is incredibly grateful to SC Johnson for its support at a time we all need to come together," Kristin McManmon, Ascension All Saints Hospital president, said in a statement Monday. "We opened our first COVID-19 mobile testing site in Mount Pleasant today and deeply appreciate the generous assistance of SC Johnson as we all work to slow the transmission of COVID-19 and care for all those in need."
Before getting tested, individuals still need to be screened by an Ascension provider by phone or online via Ascension Online Care. If a provider deems that the individual should be tested, they will be told where the nearest testing location is.
Prescreening questions include travel history, inquiries about symptoms and potential contact with other COVID-19 patients.
Once on site, patients will not leave their car. Nasal swab samples will be collected and then sent to a lab for testing, with results expected to take up to one week.
Coronavirus webpages 
The City of Racine on Monday launched a website, racinecoronavirus.org, to keep its residents, employees, businesses and civic organizations better informed of the latest developments and news related to the coronavirus (COVID-19) pandemic.
The website includes the latest information about the outbreak and the city's responses to the crisis. The site also features resources to help citizens navigate their way forward as the pandemic unfolds.
The website will be updated daily with the latest information and guidelines for the public from the city, county and state.
More city closures 
The City Hall Annex, 800 Center St., will be closed to the public. Racine city departments are still working and city staff are still in the building, but all other personnel should work remotely.
The City Parks, Recreation and Cultural Services Department is closing playground equipment due to not being able to sanitize the equipment properly or frequently. Public parks in Racine are not closed and people are encouraged to get fresh air while maintaining proper precautions such as social distancing.
Carthage goes online-only 
Carthage College in Kenosha announced Sunday that it will be finishing its 2020 spring semester online-only, a decision made almost three weeks after the private school said it was extending spring break due to COVID-19 and just hours after announcing spring athletics had been suspended.
"I know this is not how we intended to spend our spring semester together. So much has changed, and so quickly," Carthage President John Swallow stated. "Yet despite the uncertainty, our mission remains the same. All of us at Carthage are as committed as ever to giving our students the very best education possible. Together we will persevere."
Along with the decision — which was emailed to faculty, staff students and their families Sunday afternoon — the in-person commencement ceremony was "halted." 
"We are already considering creative ways to mark commencement in May, and hope that our seniors will send us ideas as well," Swallow said. "We look forward to scheduling an in-person celebration later this year for our May 2020 graduates."
The University of Wisconsin-Parkside announced Friday that it will delay face-to-face spring commencement ceremonies, originally scheduled for May 16. Parkside has also announced classes were going online-only for the rest of the spring semester.
Help for delivery drivers  
The state has also ordered insurers "to assist restaurants that have begun offering delivery service to customers during the COVID-19 public health crisis."
In the order, coming from Insurance Commissioner Mark Afable and Evers, insurers "must cover delivery services for restaurants on personal auto insurance policies and must offer coverage for hired drivers and non-owned automobiles as a rider on a restaurant's general liability insurance if it is requested – both at no extra cost to the policyholders."
There are nearly 13,000 restaurants in the State of Wisconsin, many of which don't normally offer delivery but have started to in the wake of forced closures due to the COVID-19 epidemic.
The governor's order included an advisement that restaurants interested in the extra coverage should still contact their insurance agent/company directly.
The order is expected to remain in effect until the public health emergency due to COVID19 is lifted.
Small businesses
The Wisconsin Small Business Development Center Network said it will be offering its resources to help small businesses in the state apply for low-interest federal disaster loans.
"Business owners face devastating, unprecedented challenges as cash flow and everyday lives are severely disrupted," Bon Wikenheiser, state director of the SBDC, said in a statement. "They need expert advice they can trust now more than ever." 
Child Care help 
The Department of Children and Families (DCF) is coordinating efforts to find child care for families of workers providing vital service to the state's COVID-19 response, the department stated in a release Monday. Child care available remains one of the top concerns to keeping health providers and essential employees at work.
"Over the past 48 hours, work began on matching supply and demand to make sure health care workers were able to find the child care they needed," the release stated. 
DCF has sought hazard pay funding for child care workers remaining open and asked educators to volunteer in child care settings.
Chick-fil-A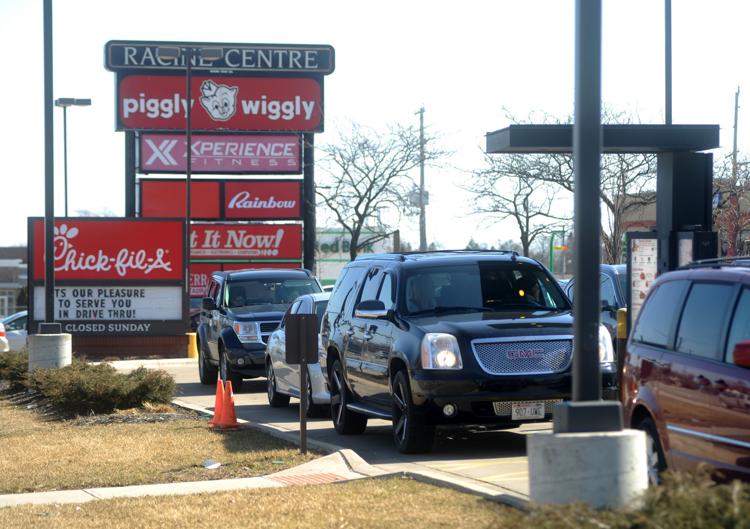 Olympia Brown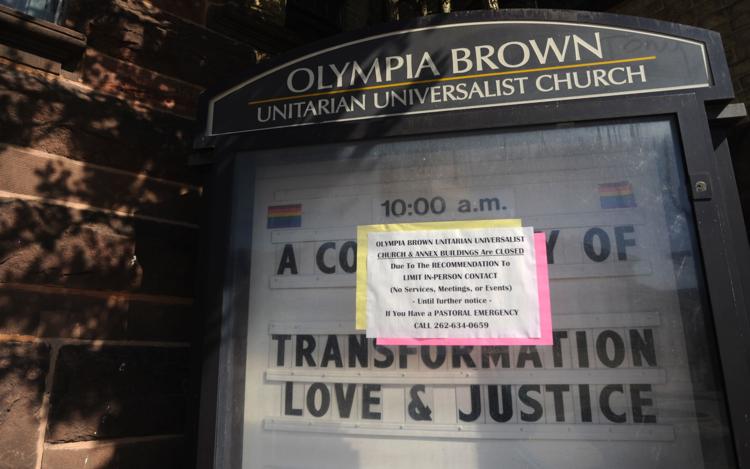 Kewpee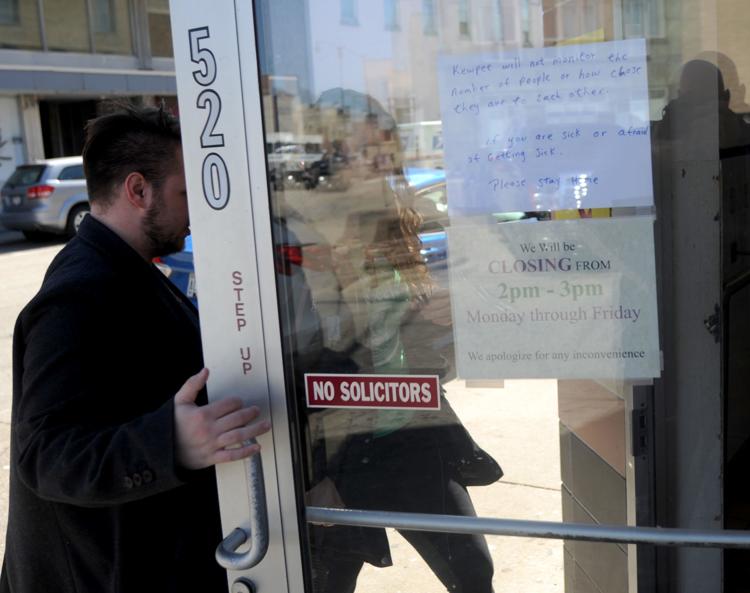 Downtown Racine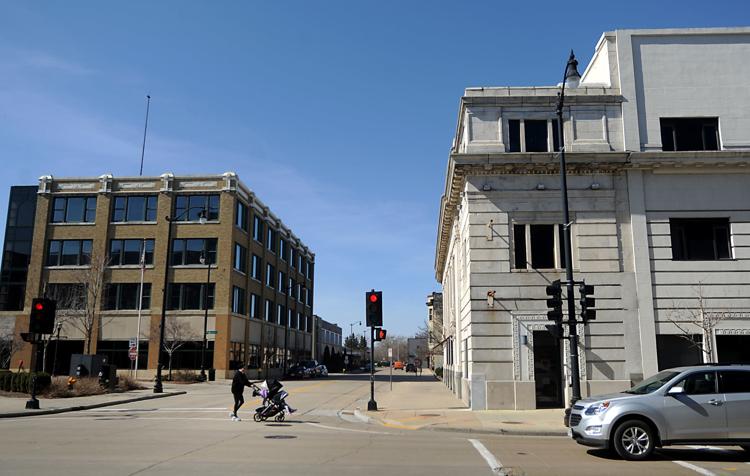 Johnson Bank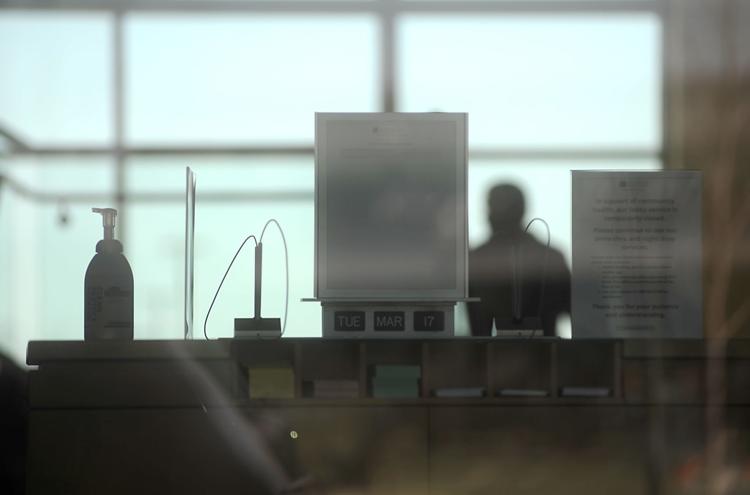 Red Onion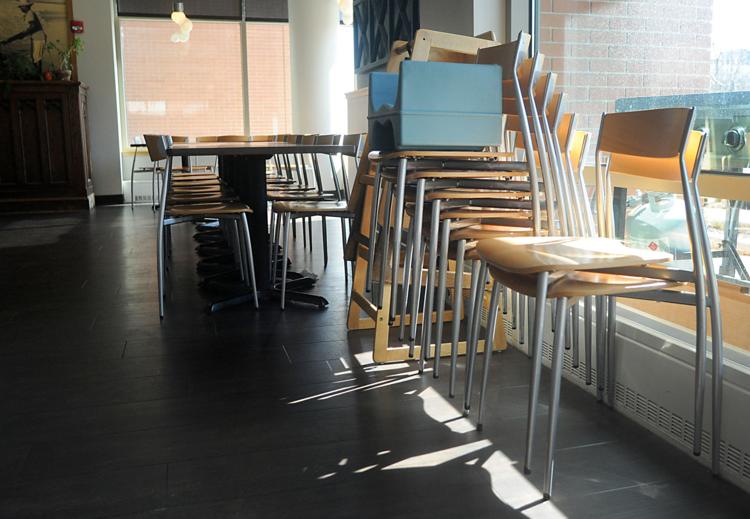 Red Onion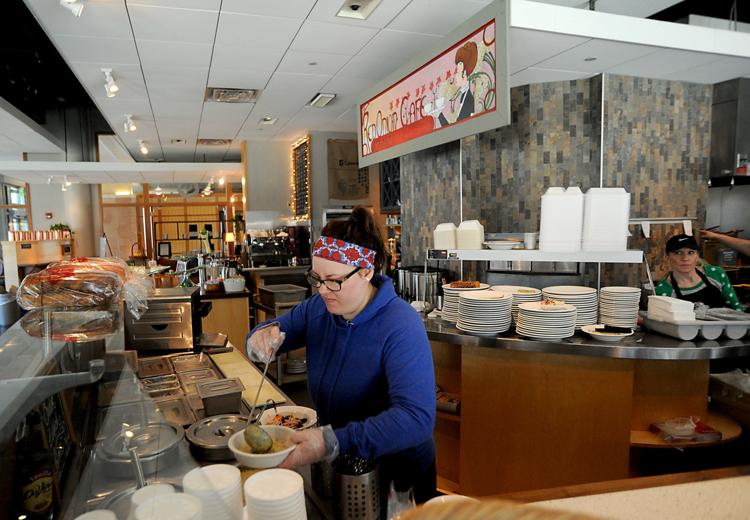 Single diner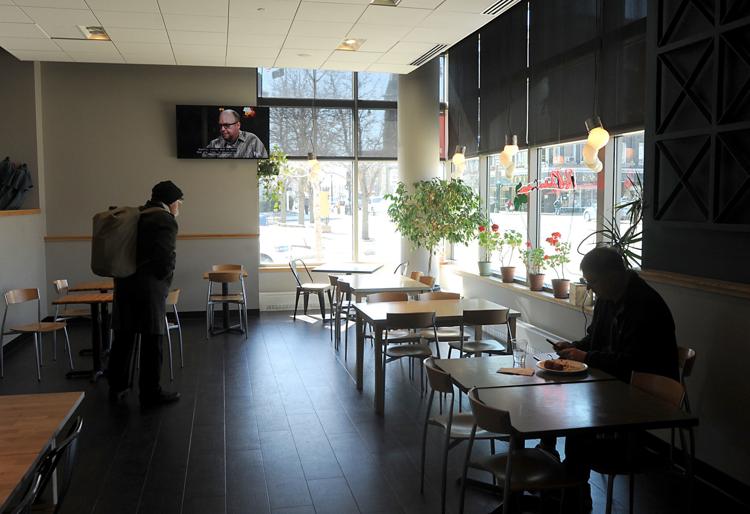 Empty schools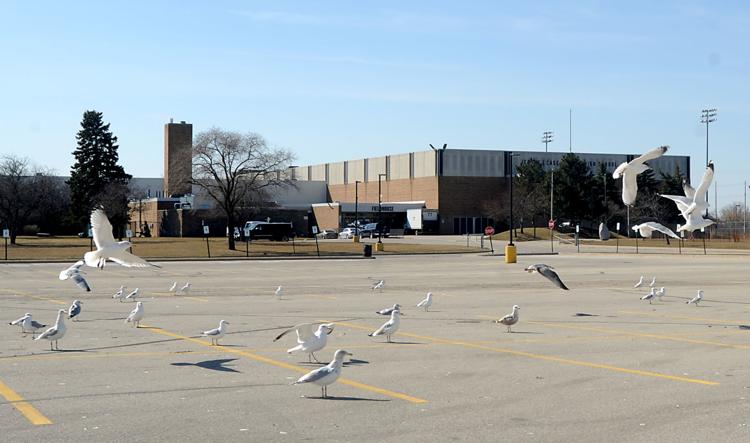 Educators Credit Union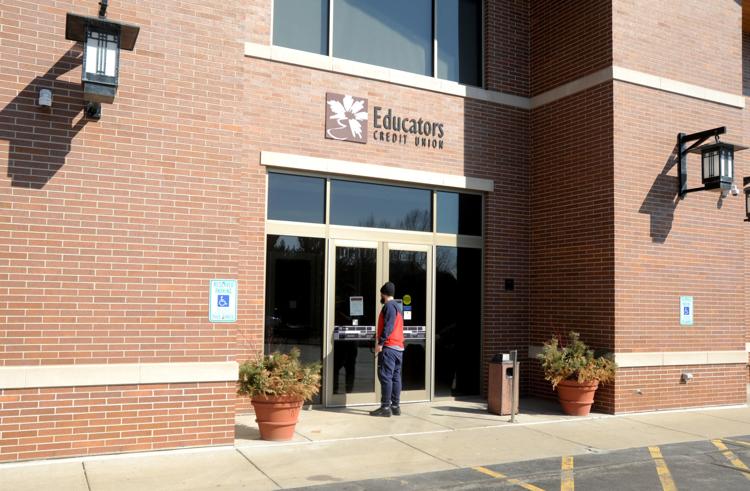 Sign of the Times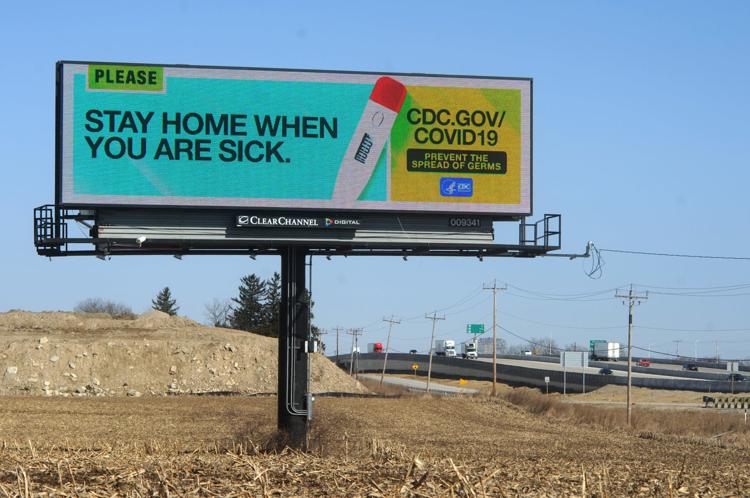 Wash your hands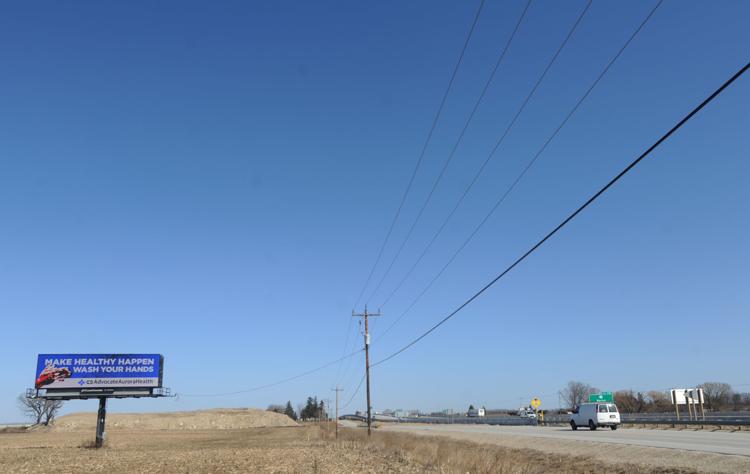 Empty parking lots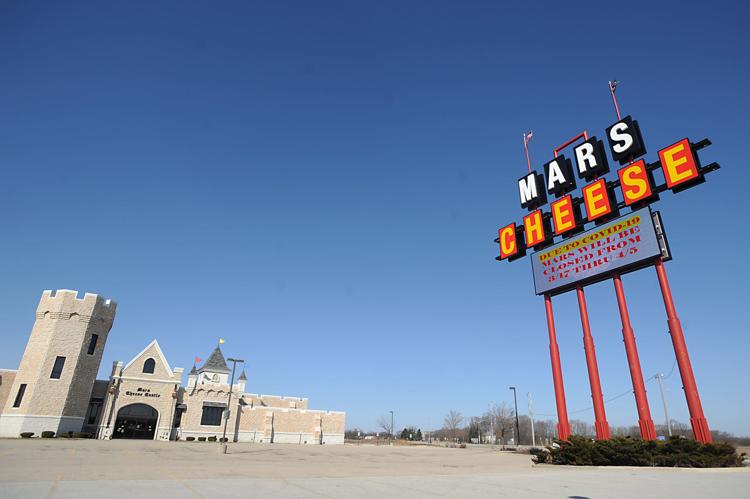 Eating out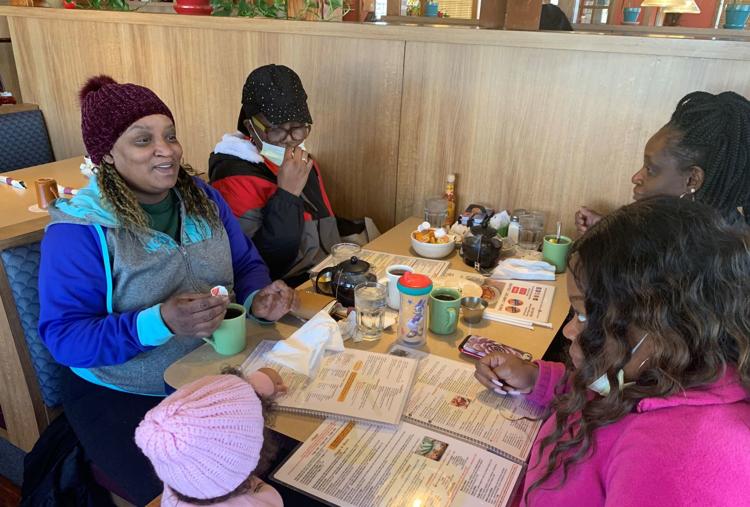 Ascension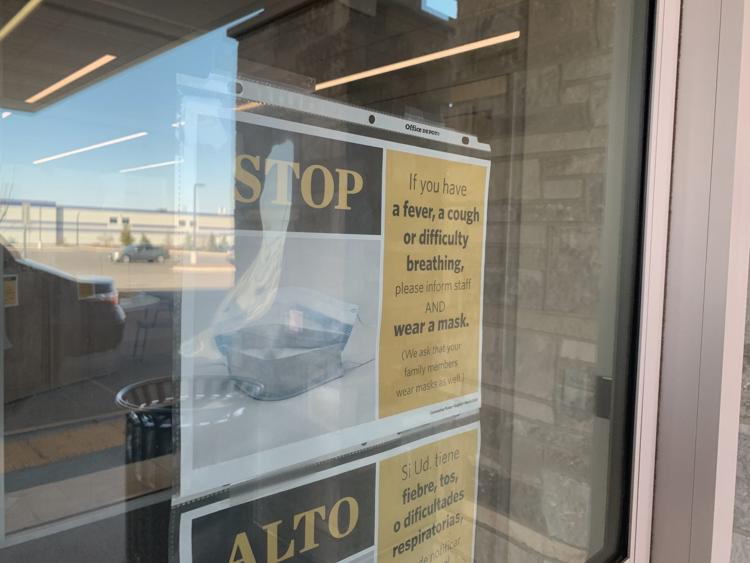 McDonalds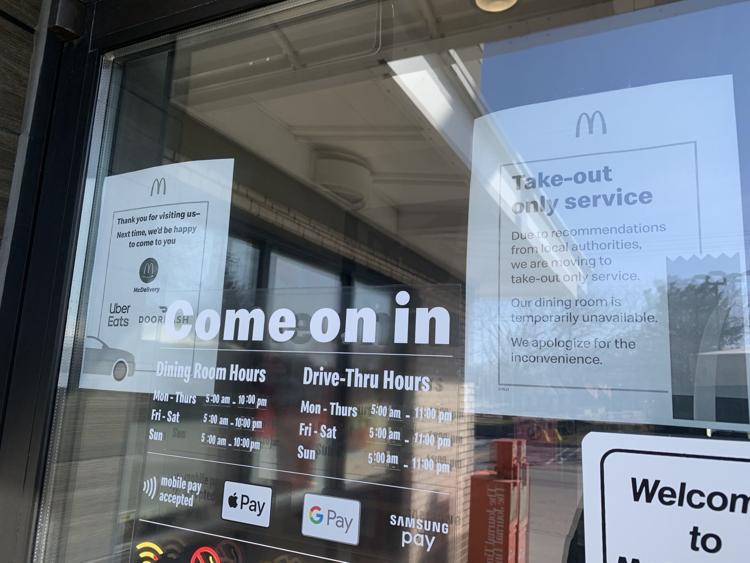 'Avoid people period'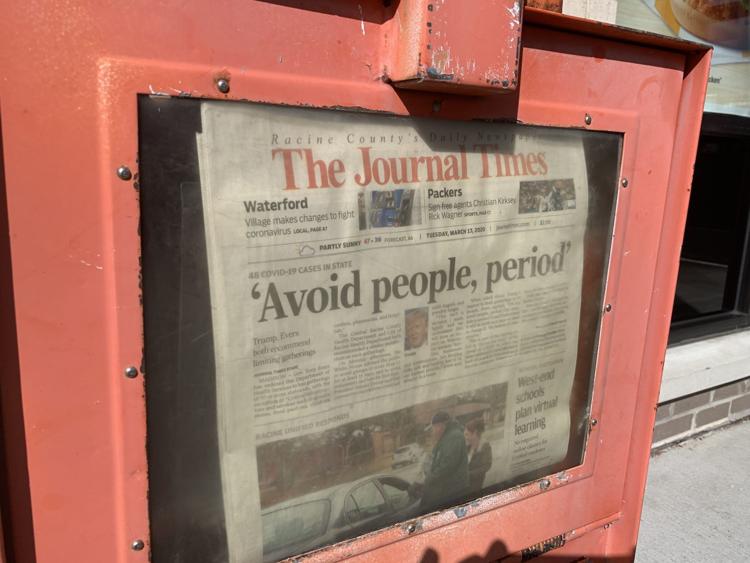 Qwik Trip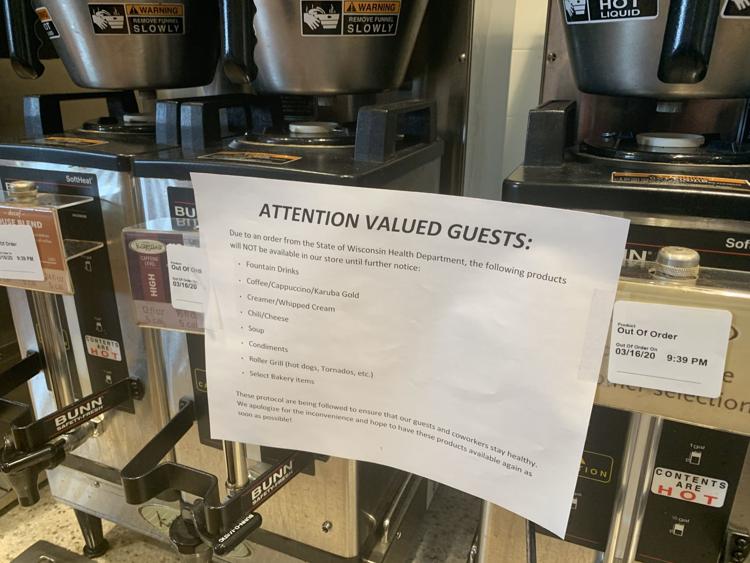 Pick 'N Save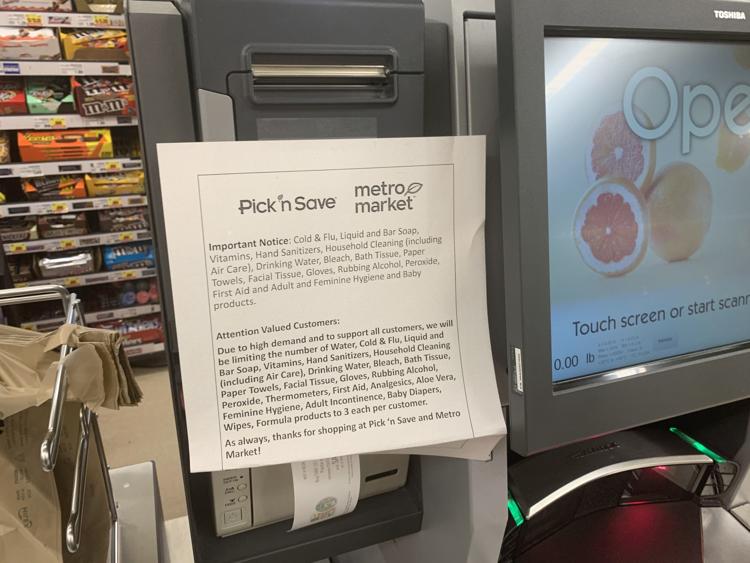 Hair salon open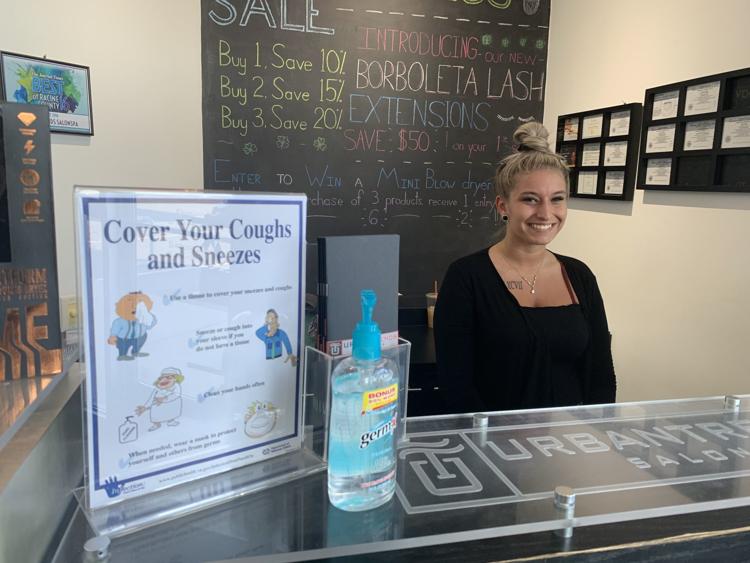 Belle City Veterinarian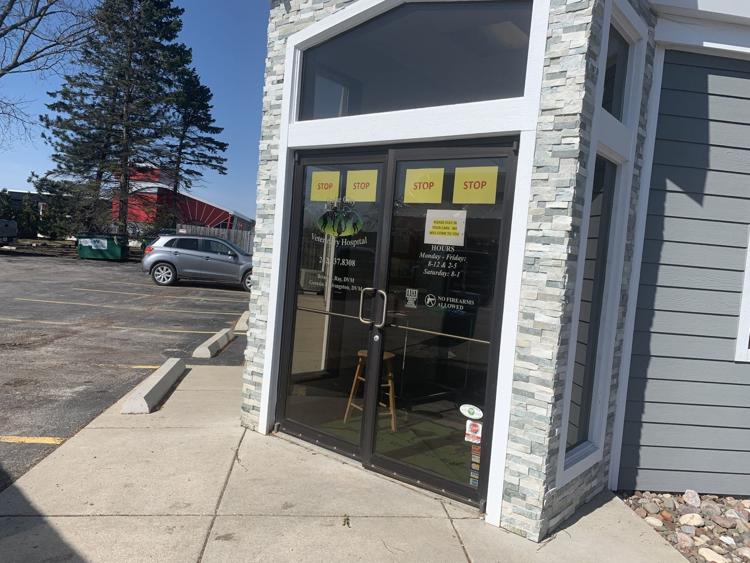 kelly Services closed, open by appointment only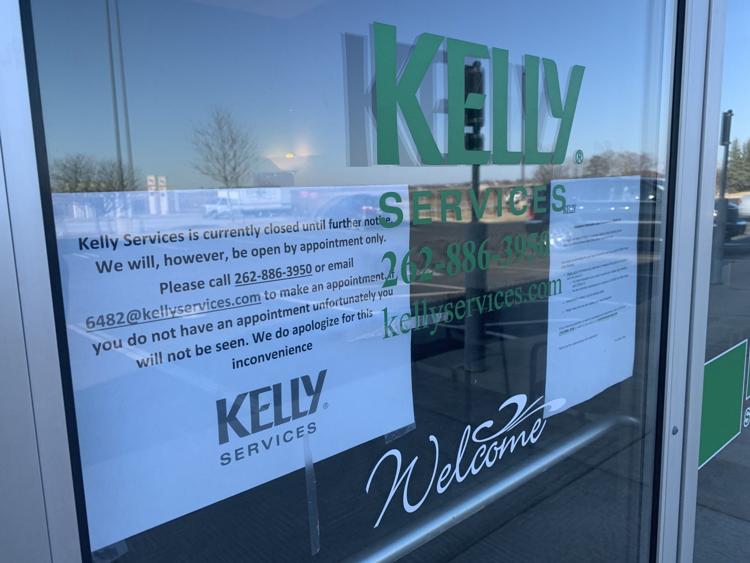 Grocery pickup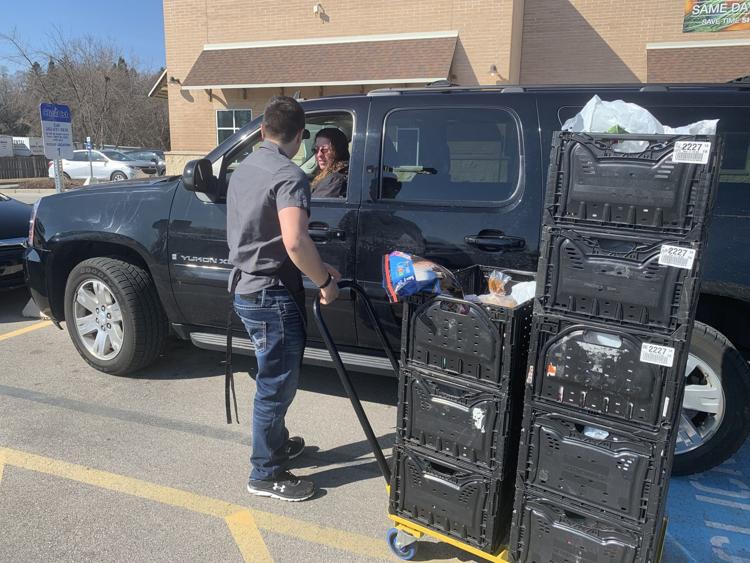 Subway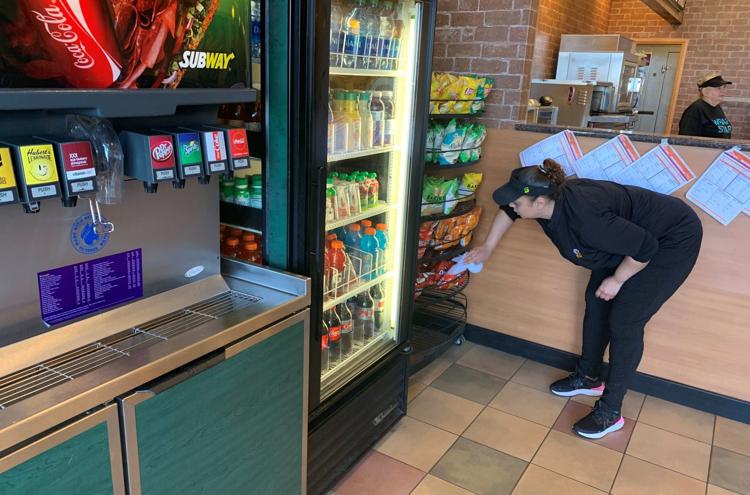 Racine County Circuit Court limits in-person access
RACINE COUNTY — The Racine County Circuit Court announced Thursday that they have limited in-person access at the Racine County Courthouse due to the COVID-19 pandemic. 
Racine County buildings will remain open to provide certain essential services, but access to buildings and in-person services will be limited.  
Court filing will continue to be processed in all cases by the Wisconsin Courts' eFiling System and by mail; however, the clerks' service counters will be closed.
Paper documents will not be accepted in person. Instead, visitors may file documents using the blue drop box located at the Clerk of Circuit Court's Office on the eighth floor of the Racine County Courthouse, 730 Wisconsin Ave., until further order of the court. 
Payments will be processed using Wisconsin Courts' payment system at www.wicourts.gov. Payments by check or money order will be accepted by mail or in the Clerk's Office drop box. Cash payments will not be submitted during this period. 
Other court changes
Earlier this week, the Racine County Circuit Court announced other changes made the court system during the coronavirus outbreak. 
No jury duty until April 12. 
Injunction hearings, criminal preliminary hearings and mental commitment hearings should be presumed to be proceeding as originally scheduled unless parties are told otherwise.
Civil, small claims and family cases requiring in-person appearances, including jury trials, civil court trials, small claims, contested custody and placement hearing, any hearing where evidence will be taken by other than telephonic means are suspended until April 12.
Any civil, small claims or family case that can be done by phone will proceed as scheduled.
Domestic violation, child abuse and harassment injunctions will be heard as scheduled in person or by phone.
Courthouse weddings are cancelled until April 12.
No jury trials will be held until April 12 or until further order of the court. Everything set before then is rescheduled.
Phone or video conferencing will be used for non-evidentiary hearings.
All proceedings involving out-of-custody defendants are canceled until after April 12. In-custody hearings will be proceed as scheduled, at the discretion of the judge.
Individuals who post bails or are released from the jail and ordered into out-of-custody intake can be ordered in any time after April 13.
No preliminary hearings will be held for out-of-custody defendants until after April 12. In-custody preliminary hearings will proceed scheduled.
Court clerks will provide new hearing dates for re-scheduled hearings to both in-custody and out-of-custody defendants.
All forfeiture cases, including traffic matters, are rescheduled until after April 12.
Concerned about COVID-19?
Sign up now to get the most recent coronavirus headlines and other important local and national news sent to your email inbox daily.