MADISON — Gov. Tony Evers, despite saying for weeks if he's not sure any statewide orders regarding COVID-19 will hold up in court, on Thursday ordered masks to be worn indoors when not in a private residence statewide.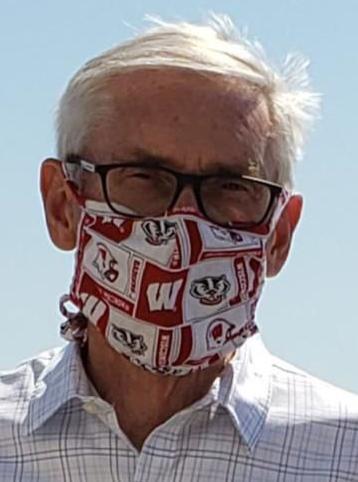 The order is scheduled to go in effect Saturday and will remain in effect, unless it is overturned or cut short, at the end of September. Those found to be breaking the order could face a civil forfeiture of up to $200.
But Racine County Sheriff Christopher Schmaling said that his department will not enforce the order, just as he said he would not enforce the Safer at Home order preceding it being overturned.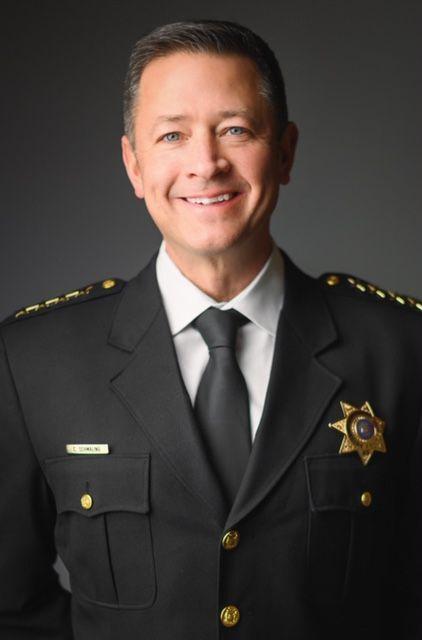 In a text to The Journal Times, Schmaling said that Evers' order is "another overreach by our state government that I will not enforce. I have confidence that our citizens, business owners and visitors will take reasonable precautions to keep themselves and others they encounter safe."
Schmaling added: "We will leave the enforcement of this to our local health department experts."
Still, Evers has maintained that he and his staff believe a mask order is necessary.
"We've said all along that we're going to let science and public health experts be our guide in responding to this pandemic, and we know that masks and face coverings will save lives," Evers said.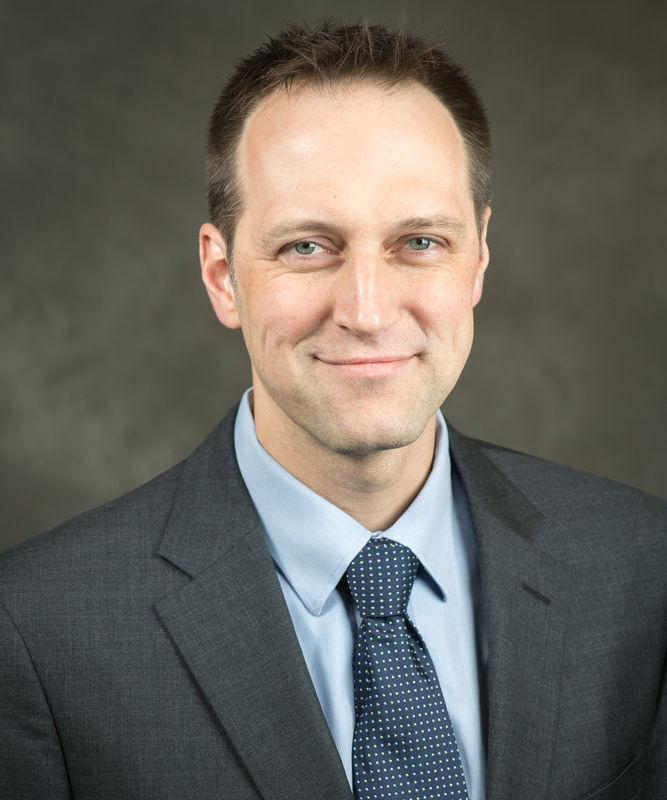 "Staying home, limiting interactions, practicing physical distancing, and washing your hands thoroughly are still the most effective ways to stop the spread," Dr. Ryan Westergaard, Wisconsin's chief medical officer and the state epidemiologist for communicable diseases, added in a statement. "But we learn something new about this virus every day. A growing number of scientific studies tell us that face coverings, when used correctly and consistently by a large percentage of the community, are extremely effective for preventing the spread of COVID-19 through respiratory droplets."
More than 30 states — including Illinois, Michigan and Minnesota — have implemented statewide mask orders in efforts to slow the spread of COVID-19.
Details of the order
The order, which could still face challenges in court, says that masks are required to be worn by:
Anyone 5 years old or older (although masks are still encouraged for those between 2 and 4),
When that person is in any indoor space that is not a private residence,
And when other people are in that indoor space.
As such, masks would not need to be worn outdoors, but wearing them outdoors is still "strongly recommended."
If someone has trouble breathing, masks don't need to be worn.
Masks don't need to be worn while eating or drinking.
When communicating with someone who is deaf or hard of hearing, you don't need to wear a mask if it makes it easier to communicate with someone who is deaf or hard of hearing.
While receiving a "a service that requires the temporary removal of the face covering, such as dental services," it is legal to not wear a mask.
Masks don't need to be worn while sleeping.
While swimming or working as a lifeguard, masks are not required.
Masks are not required "While a single individual is giving a religious, political, media, educational, artistic, cultural, musical, or theatrical presentation for an audience, the single speaker may remove the face covering when actively speaking. While the face covering is removed, the speaker must remain at least 6 feet away from all other individuals at all times."
If wearing a mask would put one's health at risk "as determined by government safety guidelines" while doing a job, a mask does not have to be worn.
Masks can be taken off if someone needs to confirm their identity, such as when someone enters a bank, credit union, or other
financial institution.
If someone falls unconscious or is incapacitated, masks can be taken off.
Those with "medical conditions, intellectual or developmental disabilities, mental health conditions, or other sensory sensitivities" are exempted from the mask requirement.
Although COVID-19 protocols "to ensure the health and safety" of incarcerated individuals are still expected to be followed and enforced, people who are incarcerated do not need to wear masks under the order.
Reasons cited in the order
According to state data, the spread of COVID-19 in Wisconsin has picked up pace in recent weeks as more businesses open up.
On June 1, the state's confirmed case total was at 18,543. By July 1, the state's confirmed case total surpassed 29,000. As of Wednesday, July 29, the statewide total had reached 51,049.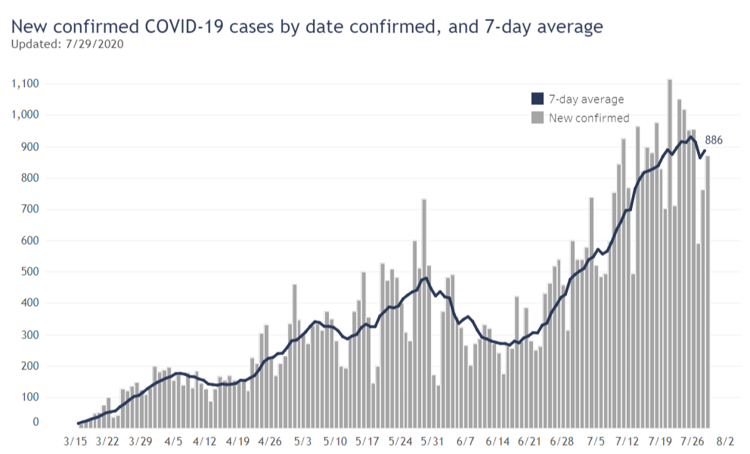 More than 900 Wisconsinites have had their deaths attributed to the coronavirus.
The emergency order requiring masks, the first emergency order made directly by Evers, quotes that the CDC (Centers for Disease Control and Prevention) has "called on Americans to wear face coverings" and that "Cloth face coverings are one of the most powerful weapons we have to slow and stop the spread of the virus — particularly when used universally within a community setting."
Also, according to the order, "the University of Washington's Institute for Health Metrics and Evaluation estimates that a face covering requirement in Wisconsin could save more than 500 lives by October 1 if 95 percent of Wisconsinites wear a face covering in public."
The City of Racine, as well as Green Bay, Madison, Milwaukee and a handful of other municipalities across Wisconsin, already have mask requirements in place.
Earlier this week, a petition started by Sen. Chris Larson, a Milwaukee Democrat, amassed more than 8,000 signatures in less than a day calling on the governor to issue a statewide order.
Bikes, Masks, Main Street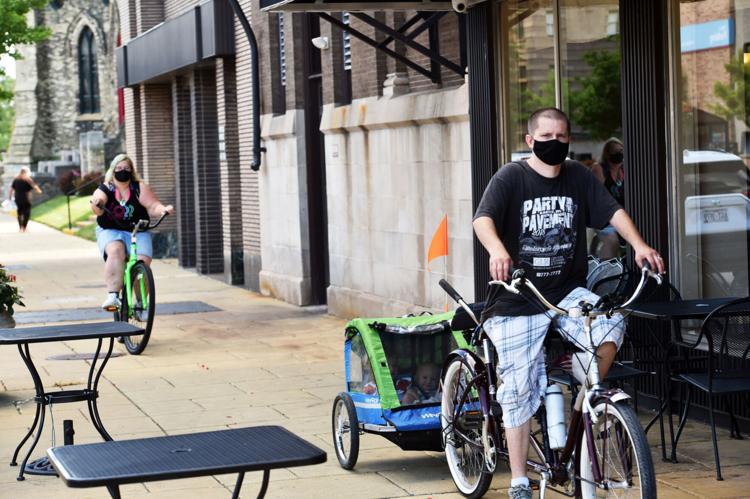 First day of required masks in Racine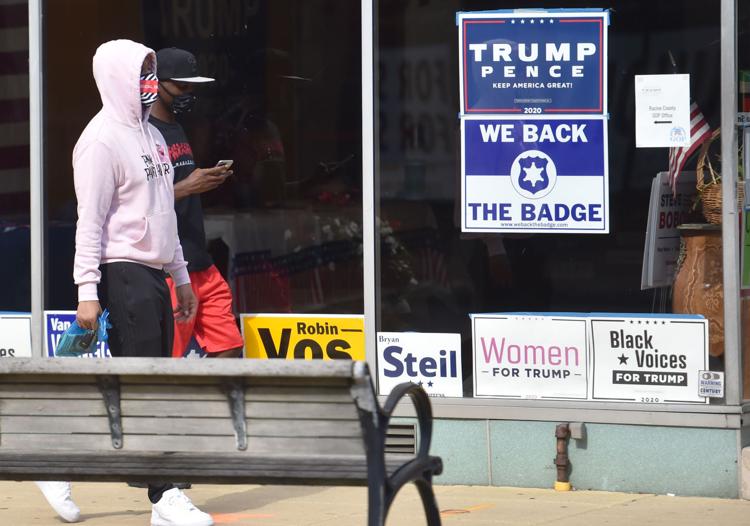 Masks on Monday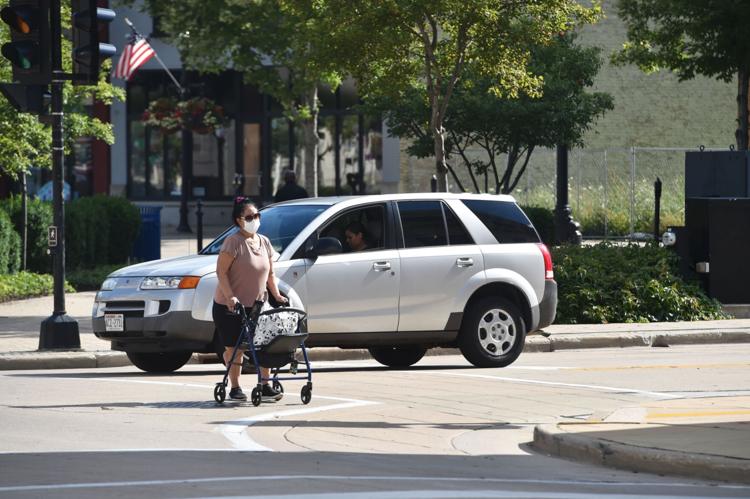 Masks on Monument Square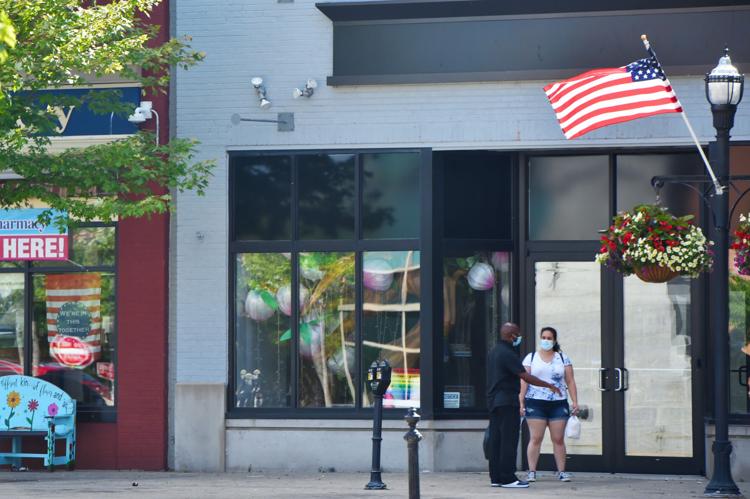 Signs at Maria's on Douglas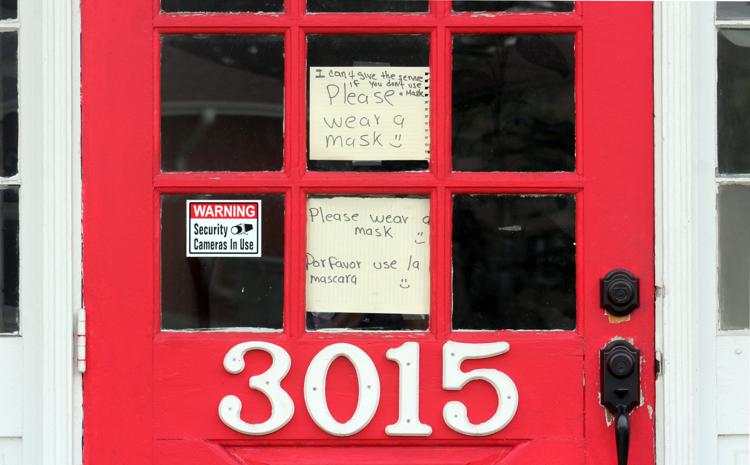 Walking along Douglas Avenue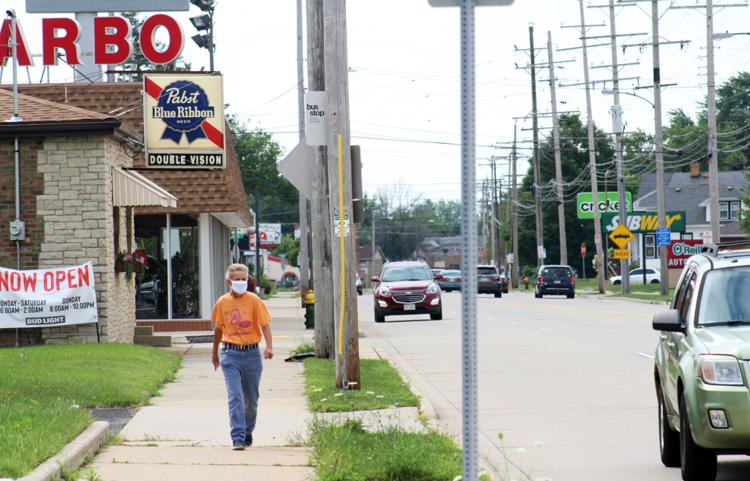 Officer Andersen and J.J.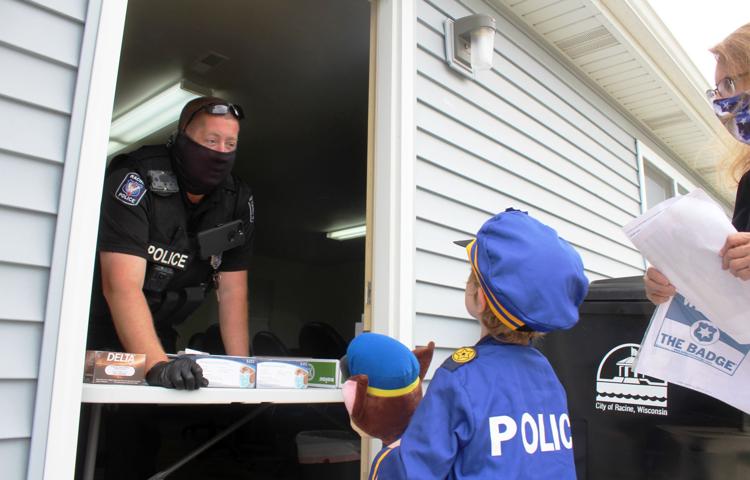 Elbow bump with Officer Andersen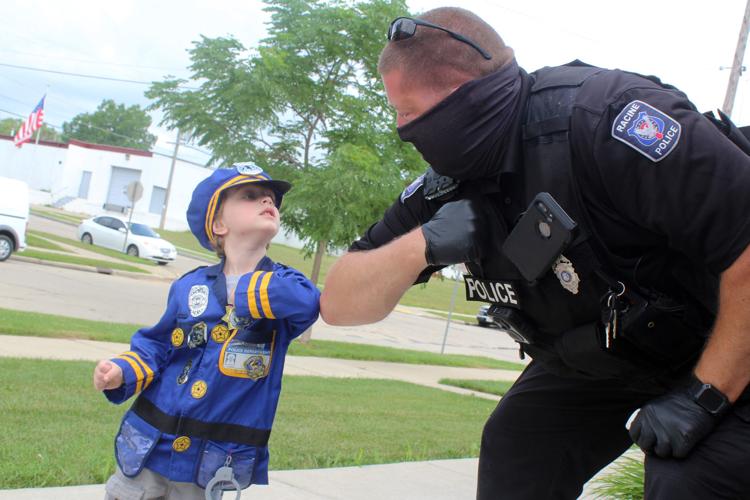 Aldi food market on Monday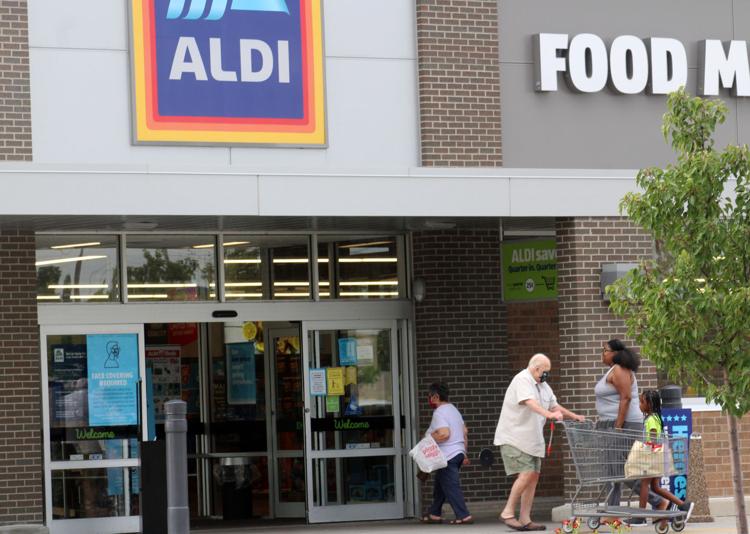 Car dealership in a pandemic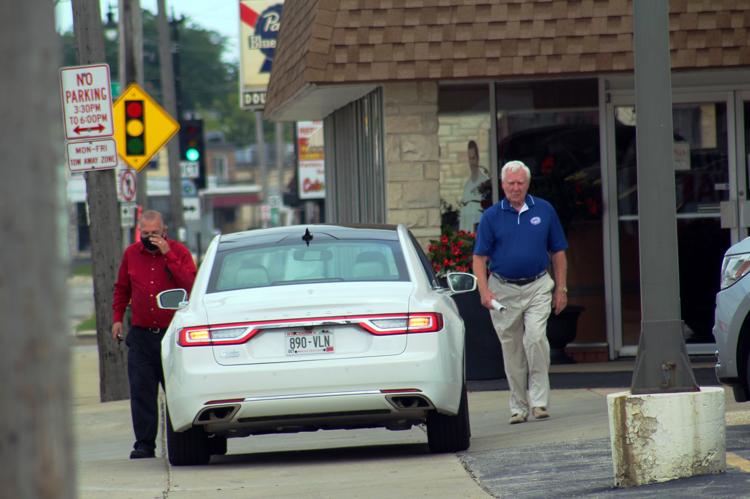 Shopping for cleaning products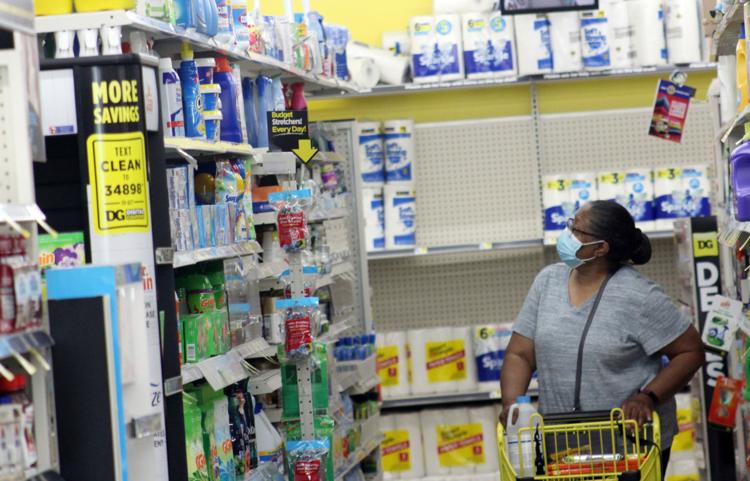 Leading by example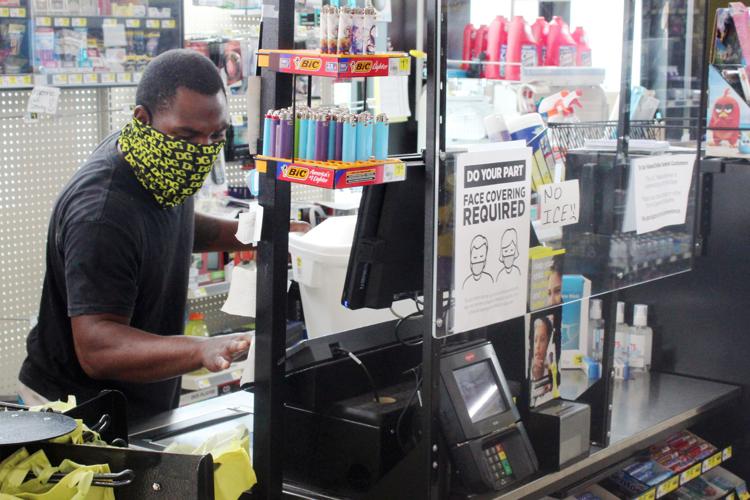 Mitchell Schmidt of Lee Newspapers contributed reporting to this story.
Get local news delivered to your inbox!
Subscribe to our Daily Headlines newsletter.