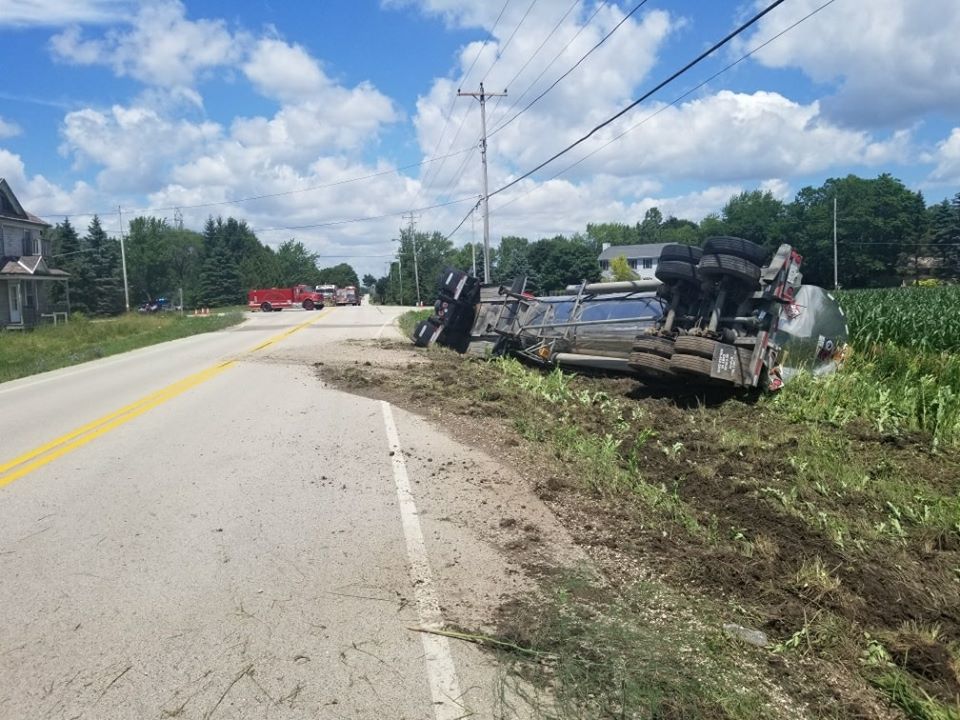 CALEDONIA — Residents had to be temporarily evacuated from the area of Highway V and 6½ Mile Road after a crash involving a tanker truck carrying "a very flammable liquid" that rolled over before noon Friday, according to the Caledonia Fire Department
Officials on scene said there was a "half-mile exposure radius," but they did not say what the tanker was carrying.
The evacuation area was centered about one mile east of Interstate 94.
Officers were going door to door in the rural area, telling people to evacuate.
A HAZMAT team from the South Shore Fire Department was called to the scene by Caledonia Fire Department officials at noon
The Racine County Sheriff's Office and the Wisconsin State Patrol were also assisting at the scene.
At least one ambulance and numerous fire department vehicles were seen near the accident scene.
One person involved in the crash reportedly suffered a head injury, according to police radio reports.
Get local news delivered to your inbox!
Subscribe to our Daily Headlines newsletter.