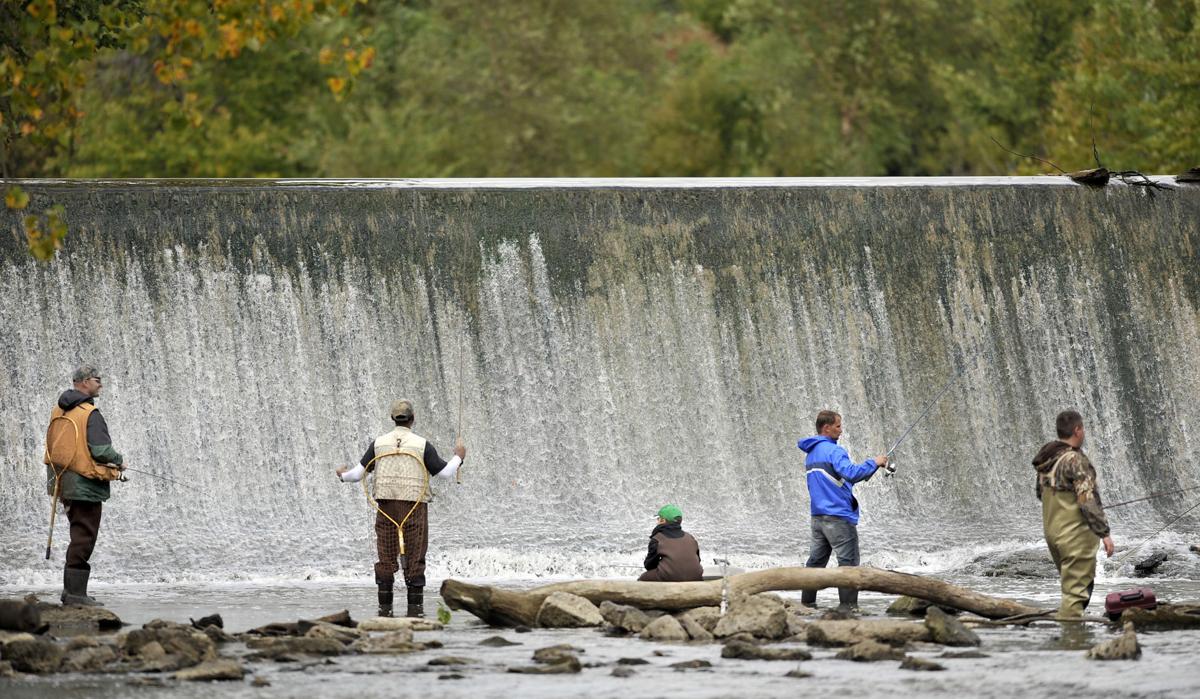 RACINE — With the future of the Horlick Dam uncertain, officials say a comprehensive engineering study should shed some light on the best path forward.
The study comes after the state Department of Natural Resources ordered the 180-year-old dam be replaced or repaired by 2024 because it does not meet flood safety standards.
The Fund for Lake Michigan announced Monday it awarded a $100,000 grant to cover most of the $110,000 cost of the study.
"This dam study is crucial in determining the best way to protect Lake Michigan for future generations," Racine County Executive Jonathan Delagrave said in a news release. No matter what the county pursues, costs will likely range in the hundreds of thousands of dollars, officials have said. Removing the dam could cost more than $500,000. Making repairs to bring the dam into compliance could also be in the six figures, plus costs of ongoing maintenance.
The dam study should help determine possible cost savings and environmental benefits of potentially removing the dam, said Vicki Elkin, Fund for Lake Michigan executive director. In the release, she touted the benefits of demolishing the structure.
"Taking out this outdated dam would allow the Root River to run freely into Lake Michigan and open up thousands of acres of native fish habitat," she said. "We're eager to see what the experts say."
No longer relevant
Built in 1835 and reconstructed four times since, the dam does not meet state codes for flood storage capacity and the height of the structure is too high, county officials have said.
In a 2014 report, the DNR said the dam would likely fail during a once-in-a-century storm, causing stormwater to pour over the dam's abutments on either side of the river.
Regional planning experts have recommended the dam be demolished. The county also could look at various options to modify the dam, like lowering it 3 feet, lowering it and creating a fishway or cutting notches to allow more water to flow.
The Fund for Lake Michigan, established in 2011 by utilities including We Energies, pays for a variety of environmental projects throughout the lake region, including in Racine County. Last year, some of the projects included a study of structures in the Racine harbor and efforts to help prevent sediment from building up in the harbor.
The Horlick Dam grant was one of 22 new grants totaling $1.6 million that Fund for Lake Michigan announced Monday.