RACINE COUNTY — How slow was the voting action on Tuesday? So slow that poll workers Mary Bieniek and Judy Michel easily finished a 1,000-piece puzzle at St. Louis Catholic Church in Caledonia.
Only one person voted in the first 90 minutes after the polls opened, Bieniek said, and it was her own son who cast his ballot.
Michel said that 1,064 people were eligible to vote at St. Louis Catholic Church on Tuesday. Only 55 actually voted, including 14 absentee ballots, a turnout of only 5.17 percent in that ward.
"This is pathetic," Bieniek said, speaking in an empty church lobby. "People think this isn't important, and it is important."
Tight races
St. Louis was one of six polling places where Racine Unified School Board votes were cast on Tuesday.
In that election, ex-candidate Kurt Squire still received more than 12 percent of the 402 total votes cast, despite the fact that he had thrown in the towel and suspended his campaign. His opponents, Anthony Hammes and Kimberly Hoover, both advanced to the general election.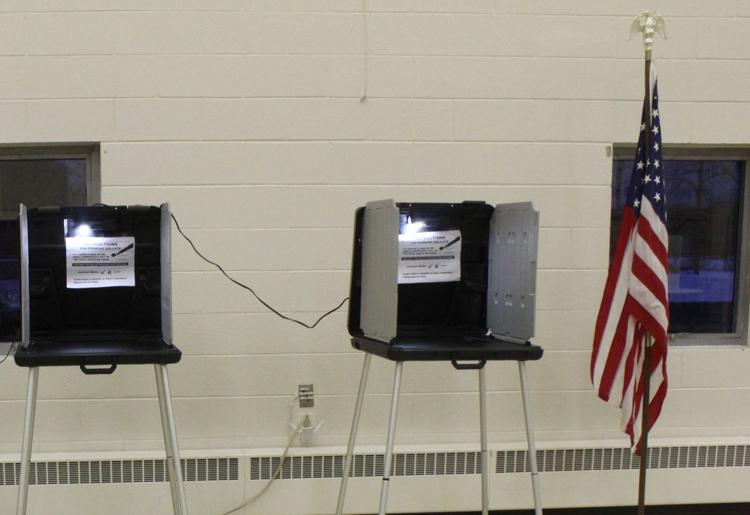 Poll workers at St. Mesrob Church, 4605 Erie St. — the polling place for Caledonia wards 12 and 13 — spent much of their day staring at empty voting booths. Only 48 people voted in person there, with another 33 sending in absentee ballots.
Contrast that with the Nov. 6 election, when the line of voters often stretched outside the doors of the church's gymnasium.
You have free articles remaining.
"I was hoping for 10 percent (turnout), but we might get 6 (percent)," Joan Rennert, chief election inspector and retired county clerk, said just after 5 p.m. Tuesday.
Rennert's estimates were too high. Turnout was below 5 percent at St. Mesrob.
In the City of Racine's 13th District, only 18 votes separated Mark Balcer, who was eliminated from the race, and Christina Seaman. Seaman placed second in the primary and will face Natalia Taft in the general election.
Two hundred eighteen votes were cast in that district out of 2,369 possible, a turnout of 9.2 percent.
It was even closer in the City of Burlington, where Art Gardner lost by two votes in the 4th District aldermanic primary. Gardner received 39 votes and Frank Korb got 41, eliminating Gardner from contention and allowing Korb to take on incumbent Todd Bauman (who received 63 votes) in the April election.
One hundred forty-three votes were cast in total in Burlington Tuesday, a turnout of slightly above 9.9 percent.
Still showing up
When Caledonia resident Todd Laughman walked into Faithbridge Church in Franksville on Tuesday, he joked: "It must be a spring primary," referring to how empty the room was. After showing his military ID and confirming his address, Laughman learned that he didn't have anything to vote for.
Although two other wards were included in the School Board election at Faithbridge Tuesday, the ward where Laughman resides wasn't involved — even though Faithbridge is his normal polling place.
Laughman was still glad to have shown up on Election Day, even if he wasn't able to cast a ballot.
"It's everybody's duty," he said.
"This is pathetic."

Mary Bienek, poll worker